Cricket is a game that is used to be played in Professionals known as "gentlemen" who were predominantly batsmen and amateurs (known as Players) who tended to be bowlers and fielders. Whilst this was indicative of the class-driven society of Victorian Britain at the time, it was also a chance for amateurs to prove themselves and ultimately improve their lives.
Due to the high influence of the UK and its desire to expand the Commonwealth saw cricket spread among all nations under British control at the time. Australia was one of the first territories to get acquainted with cricket, with the Ashes tournament born as a result of cricket's expansion over the globe. Other countries such as India, South Africa and the West Indies also followed suit, making cricket a global game within the British Commonwealth.
As the decades were passing, less importance was given to the origins of cricket as the game expanded massively and the markets the game appealed to broadened exponentially. However, looking at the origins of cricket in retrospect gives an incredible insight into how the game was forged and how far it has come to be the worldwide billion-dollar industry it has become today.
So today, we will be taking you through the journey of, William Gilbert Grace known as Father of Cricket.
Who Is the Father of Cricket- William Gilbert Grace?
As we all know about the God of Cricket who is none other than former Indian batsman Sachin Tendulkar. With 100 international centuries across formats, he's the undisputed God of Cricket.
There were many people who contributed to the evolution of the game but few can compete with the impact W.G Grace had on cricket.
Sir William Gilbert Grace (W.G. Grace) is the father of cricket. An iconic player from England, William was nicknamed "The Doctor", "The Big 'un", "The Champion" and "The Oldman".
For the modern era cricket fan, this name may be quite unknown. After all, they grew up hearing tales of Donald Bradman, Sir Ian Botham, Viv Richards, Garry Sobers and Sachin Tendulkar. But WG Grace had a storied cricket career and left an incredible legacy in cricket history. In fact, he had such a big impact on the sport that the way we play international cricket in this generation can also be credited to him.
When and where was William Gilbert Grace was born?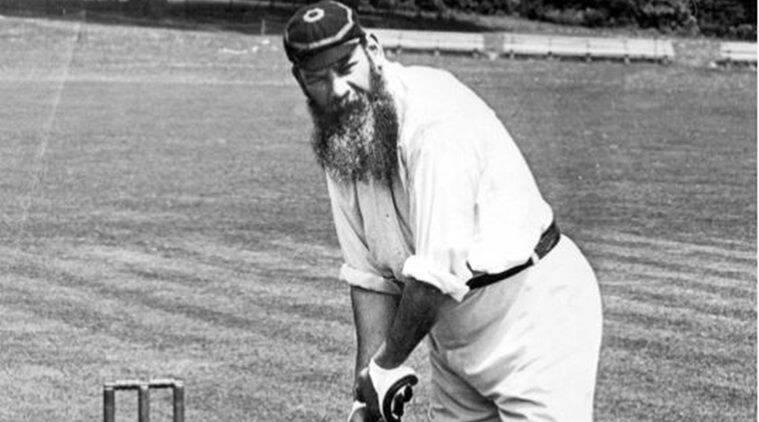 William Gilbert Grace was born on 18 July 1848 Downend, near Bristol, England. He was born to his father, Henry Grace and mother, Martha Grace. He has two brothers, Fred Grace and E.M. Grace.
He was called Gilbert in the Grace family circle, except by his mother, who apparently called him Willie, but otherwise, as "W. G.", he was universally known by his initials.
He comes from a cricketing family. It is believed that atleast 13 direct relatives of W.G Grace played in the English first class arena.
Why Is William Gilbert Grace Called the Father of Cricket?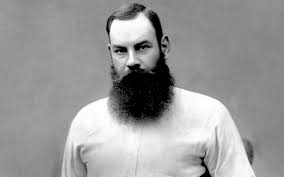 William Gilbert Grace played for 28 different domestic teams during his career. He made over 54000 first-class runs in 870 matches which is just unbelievable. He was one of the great Cricketing all rounders of all time.
William Gilbert Grace was a right-handed all-rounder. His international cricket career lasted for 19 years, from 1880 to 1890. He scored 126 centuries and 56 fifties.
He played cricket even after he crossed 60 years age.
He was a domestic game giant, Grace played 44 first-class seasons for 43 years. His longevity in his career was magical and incredible at the same time.
W.G Grace was a pioneer of all three aspects of the game. WG Grace's contribution towards cricket was such an incredible one that no other individual could have taken the risk at that time. During that time India was still under England's control. With his extraordinary ability to bat, bowl and field, Grace combined his responsibilities of being the most admired cricketer in the world with his job-related duties of being a doctor.
He was known for his ever-growing stomach and his fondness for beer, Grace enjoyed an astonishing career that spanned for an incredible 44 seasons in the English first-class cricket. He holds the record for most first class matches played.
He was one of the early members of the Marylebone Cricket Club (MCC), he represented England in Tests for 22 cricket matches, making him a very decorated player – regardless of the impact he had on the development of the game.
His technique with bat and temperament while bowling were some of the attributes that are rare even in today's cricket. He was one of the most powerful straight driver around the world.
In 1874 the Australian newspaper wrote, "We jn Australia did not take kindly to W.G Grace, For so big a man, he had an incredible batting technique and was surprisingly tenacious on very small points. He has been described by many to be a 'very correct batsman' and he is said to have invented the modern approach to batsmanship.
W.G. Grace usually opened the innings and was a master and perfectionist of the game and stroke-making. He had a wonderful level of expertise of the game that was often unique, he also captained the cricket matches of the teams he generally represented because of his knowledge of the game, instinct as well as tactical awareness.
WG Grace understanding of the game was such that he captained the teams most of the times he played for. He is said to be the enforcer of modern batting styles.
Career Spanning
First Class Cricket: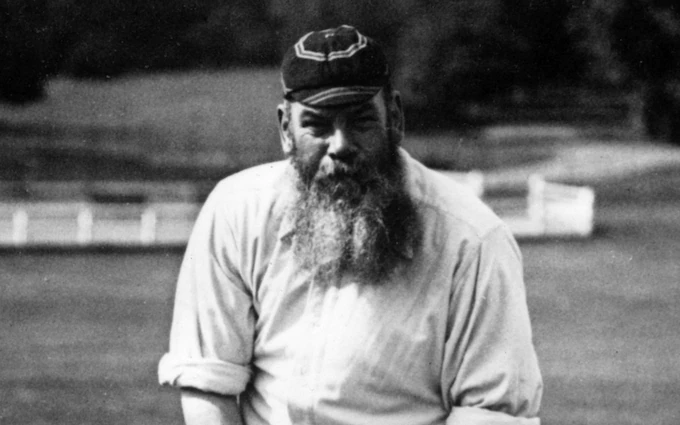 Although he spent most of his career playing in first class Cricket. He also played 22 matches for the England's cricket team.
William Gilbert Grace career spanned over 19 years and 43 seasons. During that time he played cricket for many teams including the England cricket team.
The father of cricket, William Gilbert Grace started playing cricket career in the 1860s. Although there are several controversies among cricket statisticians about the details of Grace's first-class career, however it is agreed that it spanned for 44 seasons from 1865 to 1908, and one source lists 29 teams, the England national team and 28 domestic teams, represented by Grace in important or first-class matches.
Most of these were ad hoc or guest appearances. In minor cricket, Grace represented upwards of forty teams. Besides playing for England in Test cricket (1880–1899), Grace played for several other teams in his first-class career like, the Gentlemen (1865–1906), All-England aka England (i.e, non-international; 1865–1899), Marylebone Cricket Club (MCC; 1869–1904), Gloucestershire (1870–1899), the United South of England Eleven (USEE; 1870–1876) and London County (1900–1904).
Apart from the London County venture in his later years, Grace had firmly committed himself to all of these by the end of the 1870 season when he was 22.
International career:
Sir William Grace made his Test debut for the English Cricket team against Australia in 1880 and ended his Test cricket career against them in 1889 when he decided to hang up his shoes.
Why is William Gilbert Grace called the father of cricket?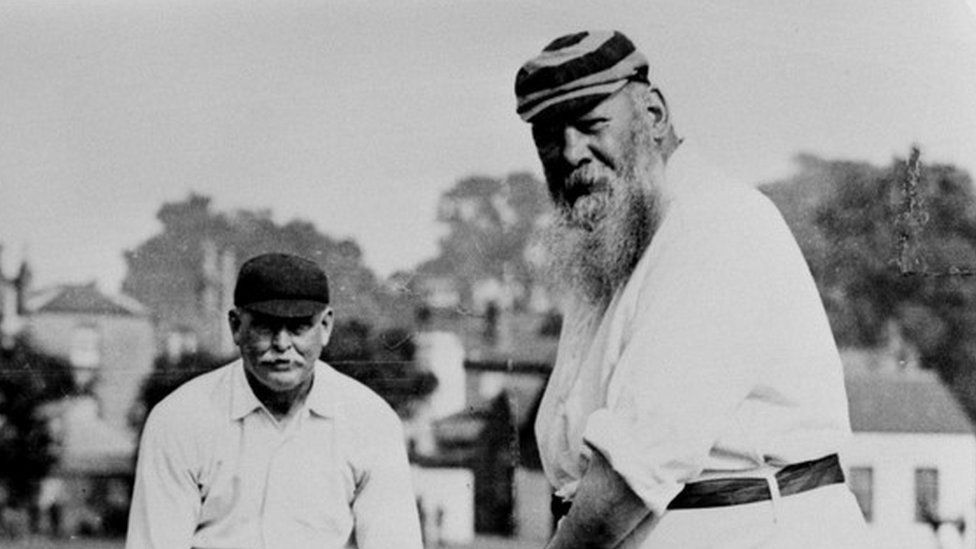 Modern cricket fans will tell you that former Australian legend Sir Don Bradman and former Indian batsman Sachin Tendulkar deserved the tag of the father of cricket. While both those personalities have left an incredible legacy on the sport and had legendary career, the reason why W.G. Grace holds that honour is because he spent a whopping 44 seasons in first-class cricket. He ended his career, having played 870 first class matches at a time when cricket wasn't even taken seriously. He spent his entire life and career and sacrificed a lot to make the sport great and make it professional.
His contribution was such an incredible one that even 107 years after his passing away, cricket lovers still remember him fondly. He scored 126 centuries and 254 half-centuries during his outstanding and unbelievable first class career.
It goes without saying that during his illustrious cricketing career, WG Grace set a majority of cricket records at the time. Although there are debates surrounding his numbers and records given how old they are, he is said to hold several achievements.
Known as the father of cricket, WG Grace holds the record for the most number of first class matches played in a career with 870 appearances. He has scored the fifth highest number of runs in first class cricket and his batting average of 39.45 was double his bowling average of 18.17.
In 1876, he is said to have scored as many as 839 runs in just eight days during which he made a century as well as two triple tons.
Between the years of 1868 and 1876, he amassed 54 first-class centuries. He took the second most wickets in the 1870s when he scalped 1174 first-class cricket.
William Gilbert Grace is said to be the first player to score 100 centuries. W.G. Grace is also said to have taken 100 wickets in a season on nine different occasions.
What is WG Grace's contribution to the sport?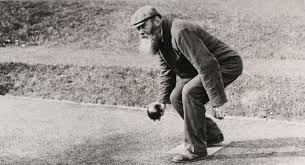 Despite his incredible career as a career, the father of cricket, William Gilbert Grace was also a full-time doctor. He was known for his excellent skill as a practitioner and his generosity, Grace often cared for the neediest members of society and was famous for his unselfishness.
With his career spanning an incredible 44 first-class seasons, WG Grace scored over 54,000 runs and took over 2,800 wickets.
With, Such long-lasting consistency makes him one of the greatest players to have ever played the game, he also took over 870 catches in first-class cricket, he holds his own place in the pantheon of great cricketing all-rounders.
When the Grace family played cricket, the sport was divided into Professionals known as the Gentlemen and Amateurs known as the Players. The two sections were often divisive and ther was a class gap to it. However, W.G. Grace played a major role in bridging the gap and became an integral part of both groups of players.Most professionals were too busy maintaining their social status and were afraid to mix with the lower classes, while WG Grace was etching his name in the history of cricket and demanding a handsome match fee in every game he played.
As one of the earliest members of the Marylebone Cricket Club (MCC), Grace invested his time and energy into shaping and reforming the rules of cricket and it was during his period that the three stumps in the wicket became a norm. He also helped to develop the sport into what it is today.
Much like Sir Don Bradman's dominance during Ashes and his celebrated 99.94 average, Viv Richards' elegance, Shoaib Akhtar's pace and Sachin Tendulkar's bonafide genius, W.G. Grace's tales and achievements are a part of cricket's most celebrated stories. He was once reported to replace the bails after being bowled and refuse to walk off the field stating, 'The fans have come to see me play – not you'.
William Grace also had a larger than life status. While he was a thorough professional on the pitch, he had a penchant for beer. He was also a champion 440-yard hurdler as a young man and even played football for the Wanderers in his early years. In his later life, he developed enthusiasm for golf, lawn bowls and curling.
WG Grace was an extremely competitive player and, although he was one of the most famous men in England and had an enormous influence on the sport, he was also one of the most controversial on account of his gamesmanship and moneymaking.
His legacy still lives on even after his death, WG Grace has an entrance to Lord's known as the Grace Gates, a testament to remember the impact that he has had on English and International Cricket for over 150 years on from his first professional game.
Get more cricket related news on Sportslibro.com.