Rahul Dravid Biography: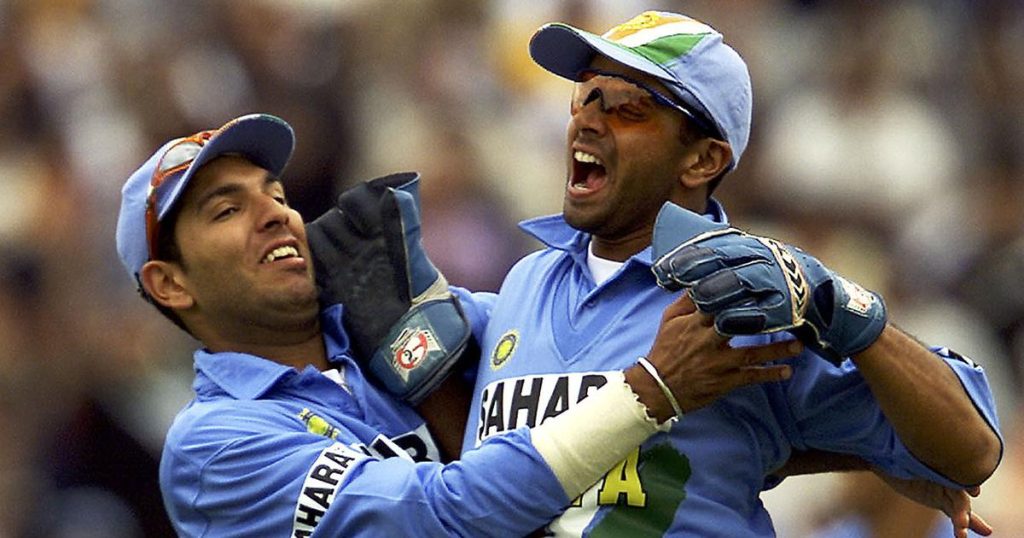 Rahul Sharad Dravid, who is also known as 'The Wall' in the entire cricketing fraternity, is considered as one of the greatest batsman to have played in the history of the game.
Rahul Dravid is a former Indian cricketer and captain and is currently the Head Coach for the Indian cricket team and the former head coach of the Under-19 and 'A' teams.
He was born on 11 January 1973 in a Marathi family in Indore, Madhya Pradesh but was raised in Bangalore, Karnataka where his family later moved.
Rahul Sharad Dravid: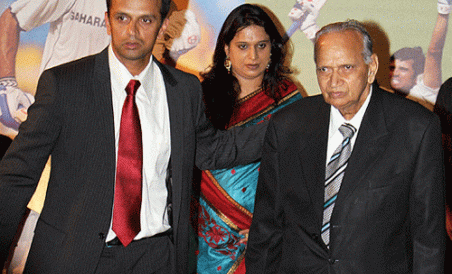 His father, Sharad Dravid, worked in a company that made jams and also preserved them. That is the reason where later Rahul Dravid got his nickname 'Jimmy'.
His mother, Pushpa Dravid, was a professor at the University Visvesvaraya College of Engineering (UVCE), Bangalore, where she taught Architecture. Rahul also has a younger brother named Vijay Dravid.
Rahul's father was a cricket lover himself and used to take his two sons to watch cricket matches whenever he got time and that is where Rahul grew his interest of playing cricket.
Rahul Dravid Education:
Rahul did his schooling at the St. Joseph's Boys High School in Bangalore and later went to St. Joseph's College of Commerce in Bangalore from where he collected his degree in commerce.
Later Rahul did his MBA from St. Joseph's College of Business Administration and was selected to the Indian national cricket team while he was doing his MBA.
Early Career: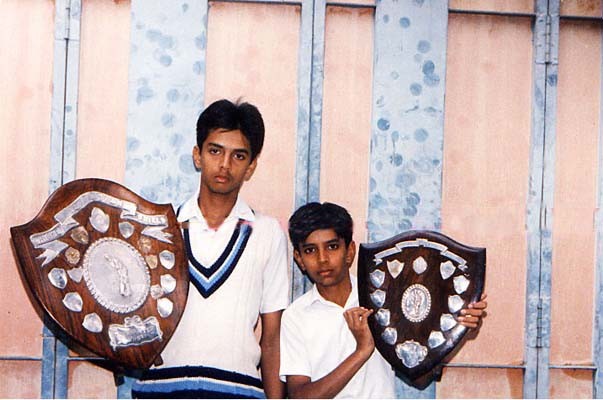 Rahul Dravid started his cricketing career at the age of 12 and later went on to represent the Karnataka state team at the under-15, the under-17 and the under-19 level. Dravid was spotted by the former cricketer Keki Tarapore while he was coaching at a summer camp in the Chinnaswamy Stadium.
Rahul Dravid made his Ranji Trophy debut for the Karnataka side in the 1991-92 season where he managed to score a total of 380 runs at an average of 63.3, which also consisted of two centuries. His performance led him to earn a place for the South Zone in the Duleep Trophy.
Indian national cricket team: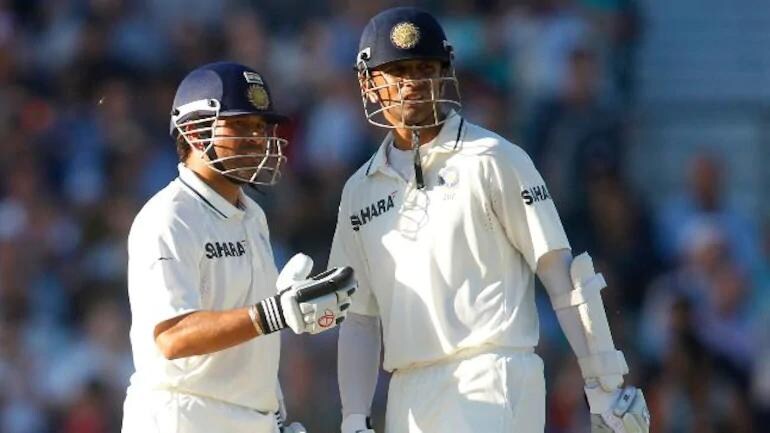 Rahul Dravid played his first ODI match for his country in a series against Sri Lanka, replacing Vinod Kambli, after the team management did not select him for the 1996 cricket World Cup.
Rahul Dravid also made his Test debut a couple of months later that year against England at Lord's and scored 95 in his first innings. Had he not nicked a Chris Lewis' delivery to the keeper, he could have got an opportunity to score a century on his Test debut.
Having received the tag of a slow batsman and not fit for the ODI side, he struggled to get a place in the ODI squad. But later he proved his critics wrong and cemented his place in the ODI squad. At a lot of occasions, India won crucial test matches where the former Indian Captain Rahul Dravid played some important innings.
After playing for three years, he found his golden form in the 1999 Cricket World Cup and received the award for the highest run-getter of the tournament with 461 runs under his belt.
Rahul Dravid also played as a wicket-keeper for his team and has been effective in 84 dismissals, which included 71 catches and 13 stumpings. He holds the record of taking most number of catches (210) by a non-wicketkeeper in Tests.
Rahul Dravid had also captained the Indian National Team and had led the team in 25 Test matches, winning 8 of them and losing 6 in the process, with a winning percentage of 32 which does not reflect his captaincy skills.
His captaincy record in the ODIs is somewhat better than that in the Tests. India played 79 ODI matches under Rahul Dravid and India won 42 out of them.
The greatest point of his career will always be the historic 375-run partnership which he made with his teammate VVS Laxman in the Eden Gardens in a Test match against the mighty Australian team.
Rahul Dravid scored 180 runs in the second innings while Laxman scored 281, and their partnership helped the Indian team to script a historic victory after being asked to follow on after the first innings collapse.
Dravid's lowest point of his career will be the debacle at the 2007 World Cup, when team India under the captaincy of Dravid were eliminated from the group stage of the tournament.
Captaincy: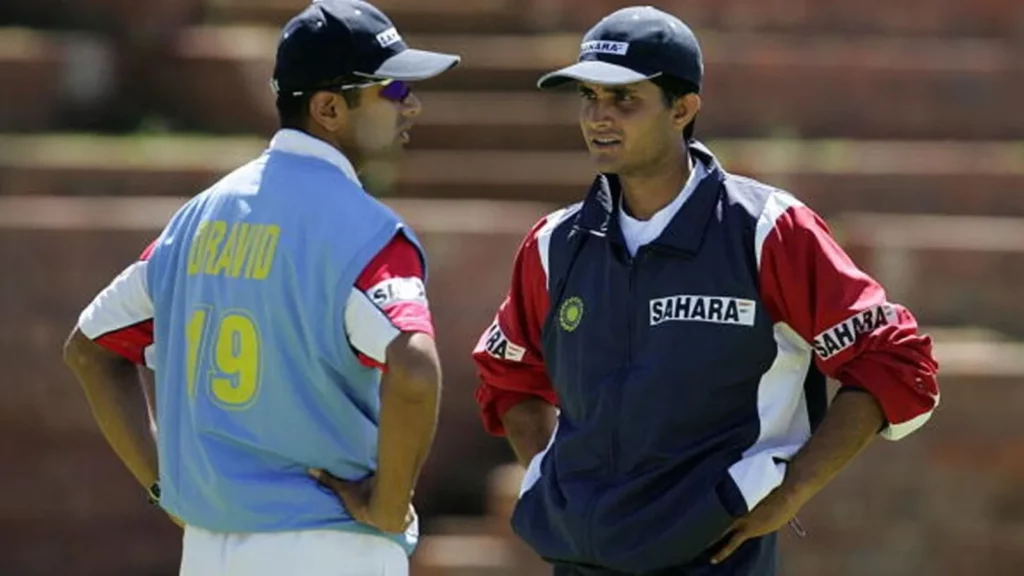 In the late of 2005, Dravid succeeded Ganguly as skipper after the last option had been feeling better of his obligations because of a contention with the group's then-Indian mentor, Chappel. Dravid drove India in 25 tests and 79 one-day internationals, winning 8 and 42 matches, separately. The Dravidian time in Indian cricket had a few noteworthy highs, from an assortment of effective ODI pursues to winning a Test series abroad. He was answerable for some of Indian Cricket's most noteworthy triumphs.
A world record of 17 fruitful ODI run-pursues
First series win in the West Indies after 1971 (1-0 out of 2006)
Very first Test win in South Africa, Johannesburg 2006.
Series Win in Britain following 21 years (1-0 out of 2007)
Indian Premier League: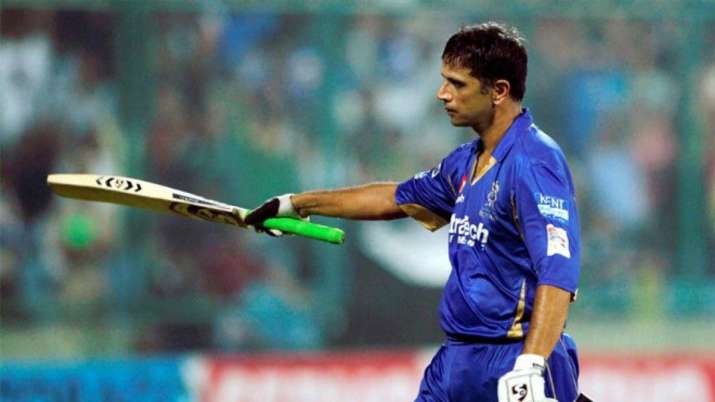 Dravid was selected as the icon player for the Vijay Mallya-owned franchise Royal Challengers Bangalore in the Indian Premier League and was the highest run-scorer for his team in the 2008 edition of the IPL. Dravid later also played for the Rajasthan Royals team.
IPL Career:
In IPL he played 89 matches and scored 2174 runs with a strike rate of 115.52 and an average of 28.23 and his tally included 11 half-centuries as well.
Retirement: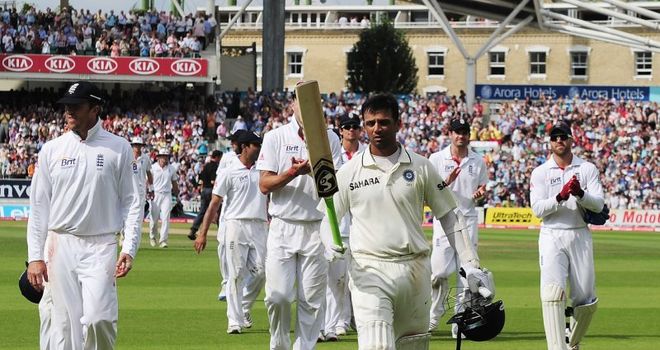 He is the 3rd highest run-getter for India in ODI cricket as he scored 10,889 runs from 344 matches which included 12 centuries and 83 fifties and included an average of 39.17.
He scored 13,288 runs from 164 Tests at an average of 52.31 which included 36 centuries and 63 half-centuries and the record makes him the 2nd highest run-getter among Indian cricketers.
In 2011 Dravid announced his retirement from ODI cricket and played his last long format game in January 2012 against Australia.
Post Retirement: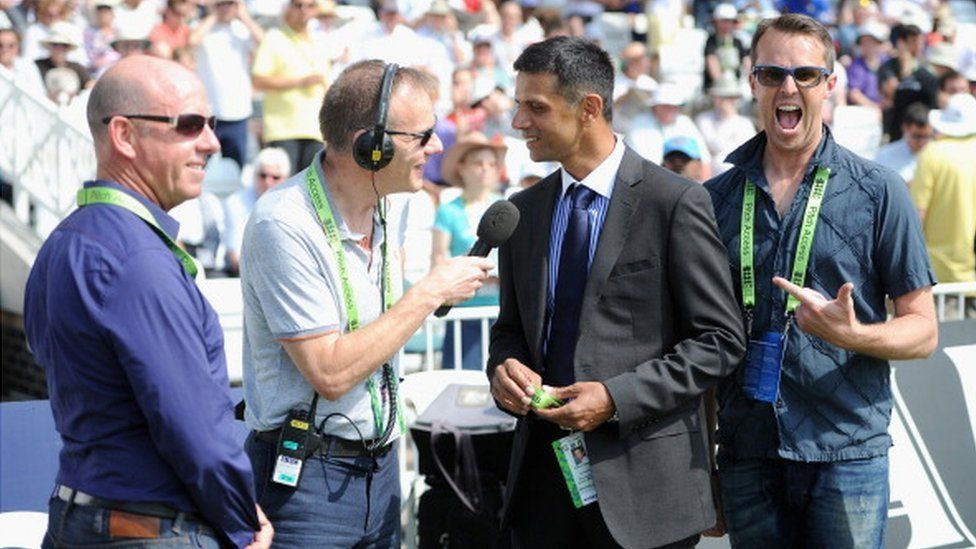 After retirement, he became the coach of the India U-19 and India A teams and started bringing up talented young cricketers, like Rishabh Pant, Shreyas Iyer, Sanju Samson, Prithvi Shaw, etc.
The U-19 side became the runners-up in the 2016 ICC U-19 World Cup while they won the 2018 edition under the coaching of Dravid. He was also appointed as the mentor of the Delhi Daredevils franchise in the 2017 IPL tournament.
Rahul Dravid family: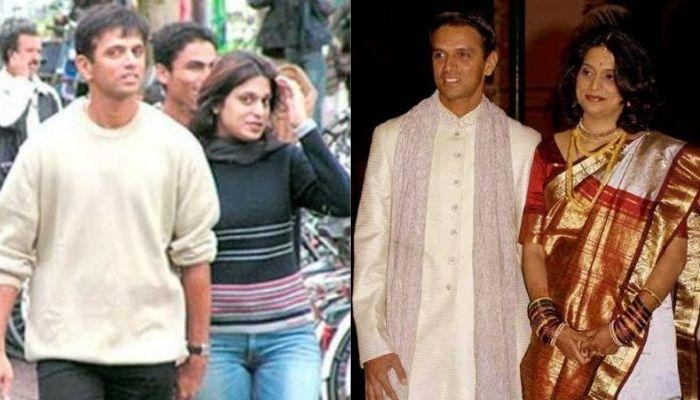 Rahul Dravid's wife, Vijeta Pendharkar, was born in the year 1976. Her father was a Wing Commander in the Indian Air Force while her mother was a dietician.
Because of her father's job, the entire family had to travel a lot. Vijeta's father retired after she completed her schooling at Bal Bharati School in Delhi.
After her dad's retirement, the entire family settled in Nagpur where Vijeta continued her education in the Shri Shivaji Science College in Nagpur.
Later she went to the Government Medical College Nagpur and later earned her Masters' degree from the same institution in November 2002 and became a medical surgeon by profession.
The Pendharkar family had previously stayed in Bangalore between 1968 and 1971 and that is where the friendship of Rahul and Vijeta began. Rahul's father had also worked in Nagpur for a while and both the families have known each other for over 35 years.
Vijeta's friends had always told her that Rahul might have a liking for her as the Indian cricketer always used to visit her in Nagpur whenever he got a chance. Later both the families also understood it and fixed their marriage and it became a beautiful love-cum-arranged marriage for the lovely couple.
Vijeta had always stayed oblivious to the limelight and when the news of the nuptial reached the media, they started to dig up her life which alarmed her and her family.
It took Vijeta some time to adjust to the limelight and her concerned mother, Jayshree, commented, "We don't want to gain too much publicity. I am not sure Rahul's family, especially Vijeta's mother-in-law, would approve."
The wedding was fixed in 2002 but because of the upcoming 2003 World Cup, it had to be postponed. However, the engagement was done before the tournament began and Vijeta even flew to South Africa to see her fiancé play.
On 4 May 2003, their wedding was finalized in a Maharashtrian style at the Border Security Force (BSF) Training Centre on the outskirts of Bangalore.
The bride and the groom wore traditional Marathi outfits and the nuptials took place between 9:30 am to 3 pm. Later a lavish lunch was organized for the occasion in a five-star hotel, which later served as the venue for the reception too.
It was a very personal affair and no media personnel was allowed during the nuptials. 70 rooms were booked for the guests. Rahul had invited only Anil Kumble and Venkatesh Prasad, the only two cricketers, in the wedding ceremony.
Later during the reception, the newly-wed couple posed before the media and Rahul Dravid himself thanked the media for cooperating and understanding their need for keeping everything private.
Both the families were ecstatic because of the relationship and Vijeta's mother Jayshree even said, "Rahul is a thorough gentleman. Who wouldn't want to have him as his son-in-law?"
The couple had been in love and supported each other their entire life. They were blessed with two sons, Samit, who was born in 2005 and Anvay, who was born in 2009.
Coaching Career: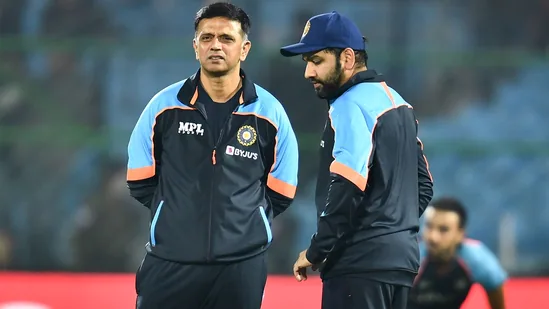 Rahul Dravid took over as coach of the Rajasthan Royals Indian Premier League squad at the end of his playing career, formally taking over in 2014. Rahul Dravid also became associated with the Indian national team during this time, working as a mentor during the squad's 2014 trip to England. Rahul Dravid was named the head coach of the India U-19 and India A teams after leading the Royals to a third-place finish in the 2015 IPL season.
With the U-19s reaching the finals of the 2016 U-19 Cricket World Cup, Rahul Dravid was a huge success as a coach. Two years later, the squad won the 2018 U-19 Cricket World Cup, defeating Australia by 8 wickets to win their fourth World Cup, the most by any national team.
Rahul Dravid was named Head of Cricket at the National Cricket Academy in July 2019, after a four-year term as a junior team coach (NCA). He was in charge of "supervising all cricket-related operations at NCA" and "mentoring, coaching, training, and encouraging players, coaches, and support personnel at the NCA."
Rahul Dravid was largely acclaimed as the head of NCA for bringing a constant stream of talent to the senior team and overhauling player conditioning and recuperation regimens. Rahul Dravid was named head coach of the Indian national cricket team in November 2021.
Get more cricket related Articles on Sportslibro.com