Most of the cricket fans boys of our generation have grown up watching Sachin Tendulkar and have worshipped him throughout his illustrious career. However, for the generation before us, that was not the case. They had grown up worshipping the Original Little Master of Indian cricket- Sunil Manohar Gavaskar.
Sunil Gavaskar Biography covers all the important news about his life.
Early life Sunil Gavaskar: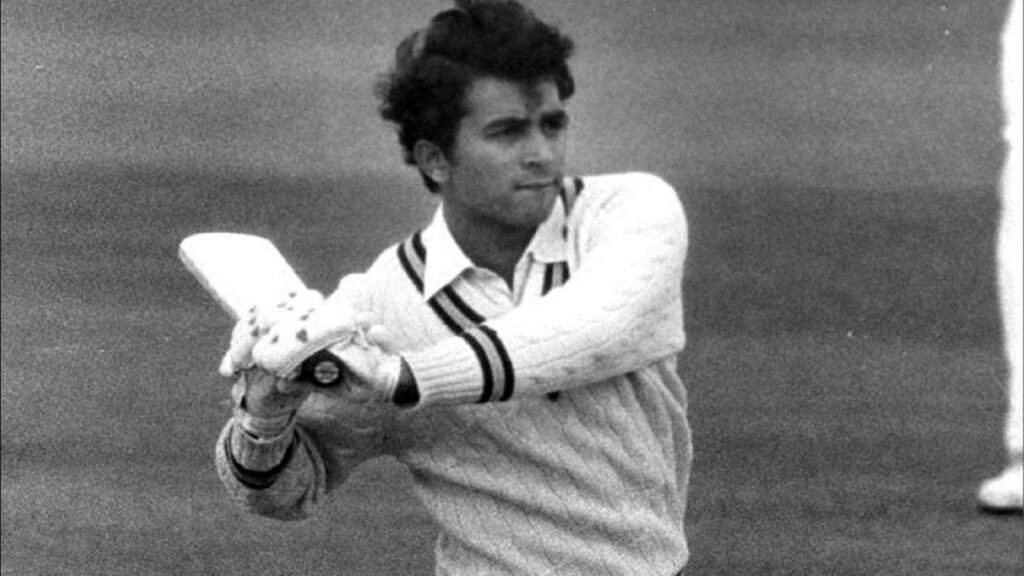 Sunil Gavaskar is born to a Marathi-speaking family to their father Manohar Gavaskar, and mother Meenal. Sunil Gavaskar is married to the daughter of a leather industrialist from Kanpur, Marshneil Gavaskar.
Sunil Gavaskar son Rohan Gavaskar also played for India (11 one-day internationals) but was never able to cement his place in the side.
Gavaskar's family has a very strong cricketing culture with one of his sister's marrying renowned Indian cricketer Gundappa Vishwanath and the other Nutan Gavaskar is the general secretary of the Women's Cricket Association of India WCAI with his uncle Manoj Mantri being a retired Indian cricketer.
Sunil Manohar Gavaskar Early Career: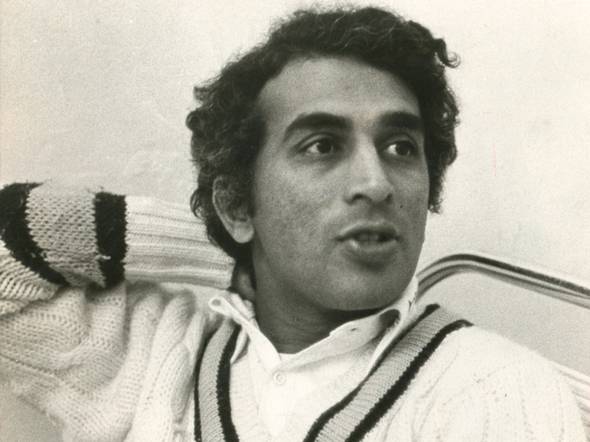 The former Indian Cricketer as a schoolboy attended the prestigious St Xavier's in Mumbai and was named as the best Schoolboy Cricketer of the Year 1966 when he struck two double centuries in his final year during higher secondary and also a century against the touring London school team.
He made his first-class debut for the Vazir Sultan Colt's XI against a side from Dungarpur in 1966/67 but remained as a part of the Mumbai Ranji squad without being selected.
He made his debut in the Ranji trophy against Karnataka but got out for a duck and his selection was questioned as being due to his uncle Manoj Mantri being a retired Indian cricketer and part of the Mumbai selectors board.
But he struck 114 in his second match against Rajasthan along with two more consecutive centuries to be a part of the 1970 West Indies tour squad.
INTERNATIONAL CAREER:
Gavaskar's debut series against West Indies is probably the most impressive debut for an international cricketer. In a series against the world's best team in their backyard, against their deadly bowling lineup, he stood up and rose as nobody else has ever done. The Sunil Gavaskar Calypso had arrived in the West Indies.
Ruling Test Cricket:
Sunil Gavaskar missed the first test due to a fingernail infection but returned in the second match to score 65* and 67* which included the winning runs for India's first test victory against the mighty Windies. In the third test at Georgetown, he scored 116 and 64* and followed it up with another 117* in the fourth test at Bridgetown Barbados.
India secured the series victory in the fifth and final test and Sunil Gavaskar created havoc scoring 124 and 220 and shattering all sorts of records of three consecutive test centuries.
Indian team played England quite regularly those days and Gavaskar's first stint in English conditions came in 1971 on the back of his impressive start against the West Indies. However, he wasn't able to continue his golden run.
England toured India the next year and again Sunil Gavaskar failed to make an impact. Although India defeated England, Gavaskar's contributions were minimal. He returned to England the following year only to prove his critics wrong- scoring a century in a humiliating series loss for India and got over 300 runs.
India toured Australia in the summer of the 1977/78 season and Gavaskar scored centuries in each of the 2nd innings of three test matches starting at Brisbane, Perth, and Melbourne.
India also toured Pakistan during this period- the first series in an interval of 17 years between the two arch-rivals. It would be the first time Sunil Gavaskar would face the Pakistani bowling attack which at that time was among the best and was led by the charismatic Imran Khan who described Gavaskar as the "most compact batsman" he had ever bowled to.
Getting Captaincy: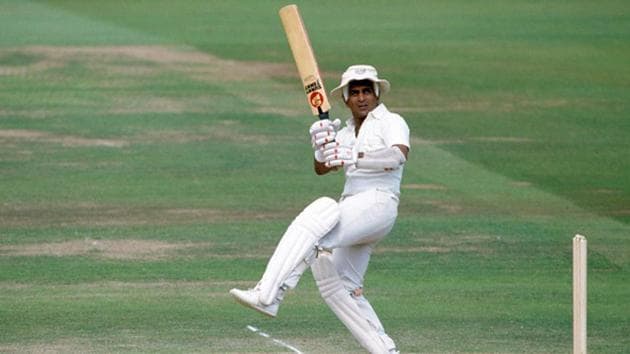 Sunil Gavaskar first series in charge as a captain was when the West Indies toured India for a six-match series which was characterized by high scoring draws. He started the series with a fabulous 205 and followed it up with 73 in the second innings of the First test match.
He scored 107 and 182 at Calcutta in another high-scoring draw but failed to capitalize at Madras wherein India got the victory. He came back strong to score 120 at Delhi in the Fifth test match as India secured the series with a 1-0 win. He became the first Cricketer to score centuries in both innings of a match and amassed 732 runs at 91.50 in this series.
Sunil Gavaskar started the 1979 England series well scoring 3 half-centuries in the first 3 test matches but it was only at the Oval did his true Colors came out. India was 1-0 down and needed a massive 448 to win and tie the series. Led by Gavaskar India did well to reach 76/0 at stumps.
When play resumed Gavaskar slowly began picking up the pace to extend the scoreboard to 328/1. At this point of time, an Indian victory seemed very much possible but an Ian Botham fightback meant India lost Gavaskar and most of its middle order.
In the end India felt a shirt of nine runs with two wickets in hand. Gavaskar's tour was nothing less than extraordinary as he had scored 572 to be named as one of Wisden Cricketer of the Year.
India was to play two six-match test series against Pakistan and Australia respectively and this was when Gavaskar's captaincy was redeemed for him, Indian cricket team won the series against Australia which was a high-scoring affair with India crossing the 400-run mark four times in the first innings.
Gavaskar was also in good touch in the series scoring centuries at Kanpur and Delhi in the 3rd and sixth matches. Australia was unable to reach high targets and succumbed. Pakistan was no different with most of the matches resulting in a stalemate. He scored 166 in the fifth match at Madras as India won the series 2-0.
Ending Captaincy and Career: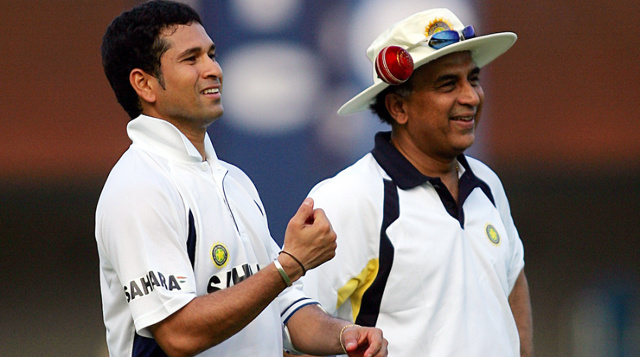 Sunil Gavaskar was removed due to captaincy as he has refused for another West Indies tour and cited that the team needed rest. Gundappa Vishwanath was appointed captain but the tour never happened as the West Indies weren't interested in a side without Gavaskar- such was his impact! He ended that 14-month span with 2301 runs which included 8 centuries.
He scored 91 in the 1st test against Pakistan at Madras and then 63 at Ahmedabad to become the first batsman to cross 10,000 international runs, in the final match at Bangalore he would be dismissed for 96 in the second innings to bring the curtains down on a fantastic and stunning career.
World Cup 1983: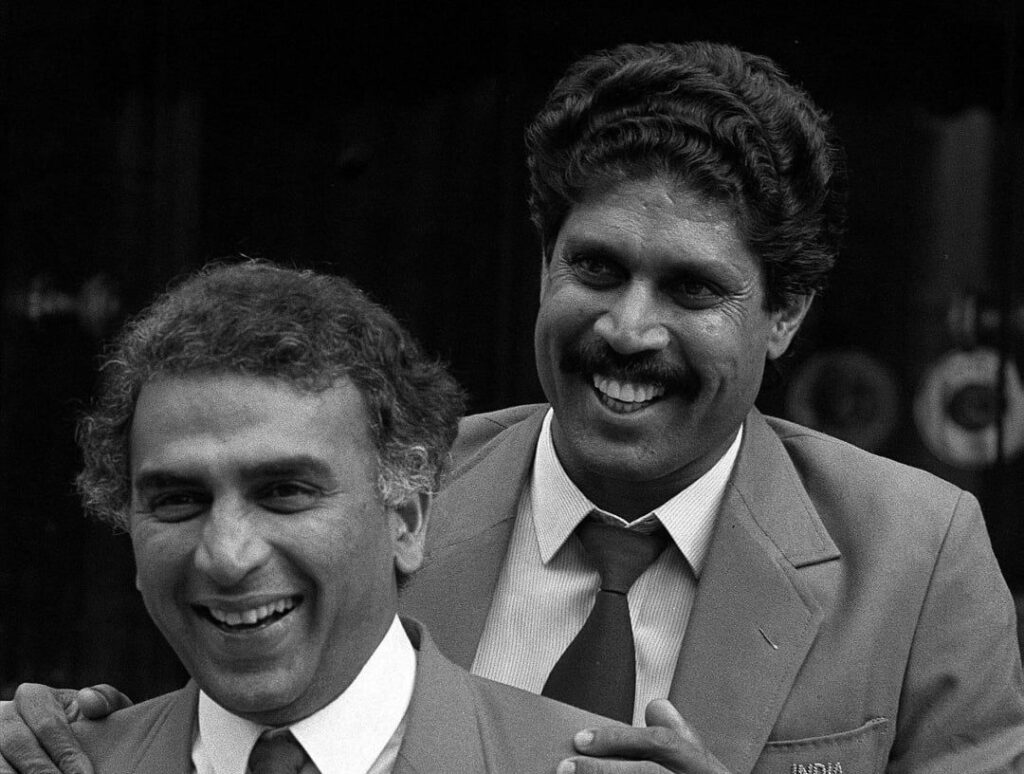 Sunil Gavaskar played an important role for the Indian Cricket team which created history and lifted the prestigious World Cup in 1983. Sunil Gavaskar Biography suggests that Gavaskar had to miss a few matches due to an injury but played a few crucial knocks as an opener.
Post Retirement:
Following his retirement, he became a popular, though occasionally contentious, TV and print pundit.
In 2003, he became the first Indian to deliver the MCC's Cowdrey Lecture on the Spirit of Cricket. During India's home series against Australia in 2004, he also acted as an advisor to the national cricket squad. He stepped down from the ICC cricket committee to pursue a career as a broadcaster.
The Indian cricket commentator Sunil Gavaskar is usually seen at matches doing commentary and acting as an expert on shows.
Sunil Gavaskar Records: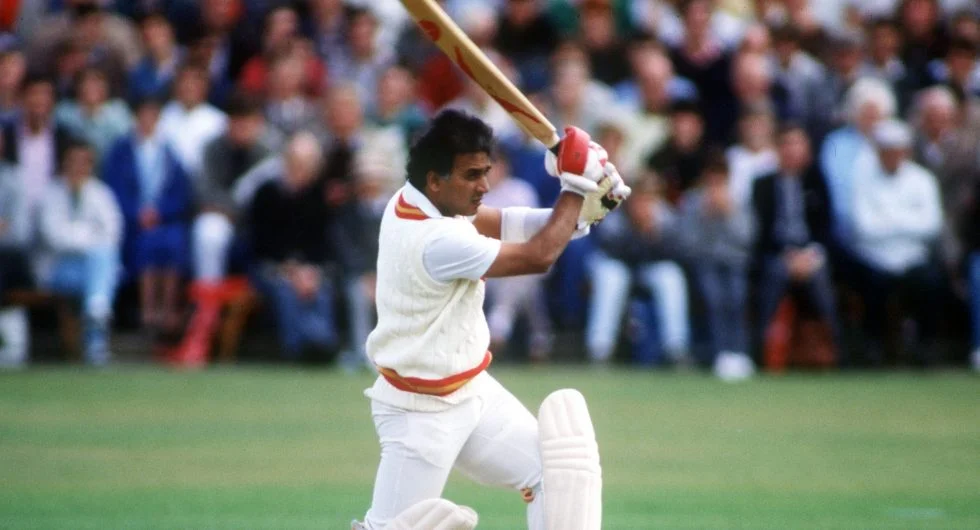 The first cricketer to reach 10,000 runs in a Test match was Sunil Gavaskar. During the Test match against Pakistan in Ahmedabad on March 7, 1987, the noteworthy milestone was attained. In test cricket, he scored 10,122 runs on this particular day.
Sunil Gavaskar amassed 34 centuries during 125 Test games. Later, in 2005, the God of Cricket, Sachin Tendulkar, smashed the record.
Sunil Gavaskar got 13 hundreds in the 27 games he played against West Indies.
The only cricketer to score 774 runs in a series against the West Indies is Sunil Gavaskar.
In the Faisalabad Test against Pakistan, Sunil Gavaskar was the first Indian to bat continuously. In that inning, he had ran up 127* runs.
Only one other batsman, Sunil Gavaskar, has ever scored more than 1,000 runs in a single year on four separate occasions.
Only Sunil Gavaskar has more consecutive hundreds on two cricket fields than any other batsman in history. Both in Port of Spain and Wankhede Stadium, he scored four straight hundreds.
Sunil Gavaskar was the first Indian fielder to accumulate a century of catches in a Test match, excluding the wicket keepers. He has 108 catches to his name during the course of his Test career.
Over the course of nearly 12 years, Sunil Gavaskar participated in 106 straight Test matches and remained an essential part of Team India.
The only Indian with three centuries in a single Test was Sunil Gavaskar.
Get more cricket-related News on Sportslibro.com