If we look the stats that the Gujrat born has then we can understand that he was a powerhouse performer for the Men in Blue, but in his long glamorous career where he gained many accolades for his wonderful performance for the team, after that somewhere down the line the wonderful bowler also slipped his form and lost his catch out of it.
Irfan Pathan Biography: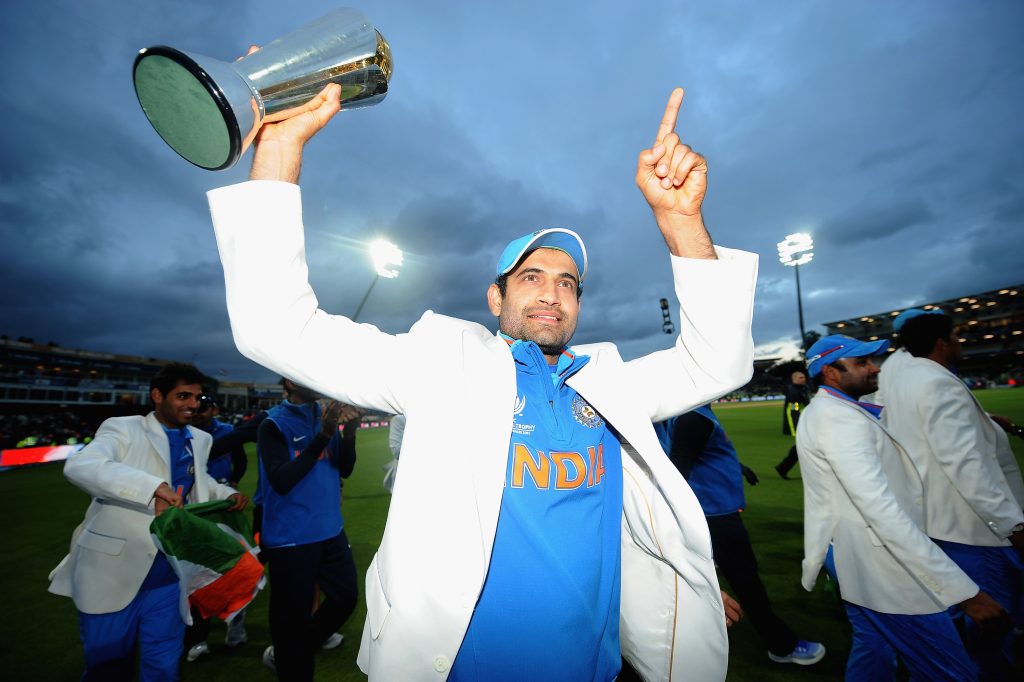 If we look the stats that the Gujrat born has then we can understand that he was a powerhouse performer for the Men in Blue, but in his long glamorous career where he gained many accolades for his wonderful performance for the team, after that somewhere down the line the wonderful bowler also slipped his form and lost his catch out of it.
Irfan Pathan biography is a full story of ups and where from his brightest days to his fall down from the national team, Irfan Pathan cricketer is being in the mind of every Indian cricket lover for his all-rounder performance whenever the country needed.
Irfan Pathan family:
On 27th October in 1984, Irfan Khan Pathan was born in Gujrat and he belongs from the Pathan community of Gujrat, Irfan Khan Pathan and Yusuf Pathan grew up together in a Mosque of Vadodara, his father Mehmood Khan Pathan and his mother Samimbanu Pathan wants both of his boys to become Islamic scholars but both of them made their destiny in cricket.
In the year 2016, 4th February Irfan Pathan married a Hydrabad based model Safa Baig in mecca, his wife is the daughter of Mirza Farooq Baig, and on 2016 December Safa Baig and Irfan Pathan got blessed with a boy named Imran Khan Pathan.
Irfan Pathan career: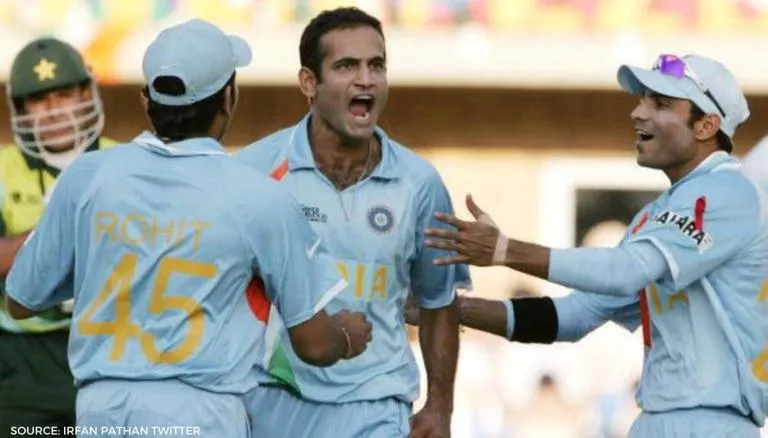 Irfan Pathan's career elucidates his International career, abut his Domestic career, and his private league career. In his career, the superstar has played some bewitching innings for the Indian national team and also won the inaugural T20 world cup with the Indian team.
Irfan Pathan Early & Domestic career: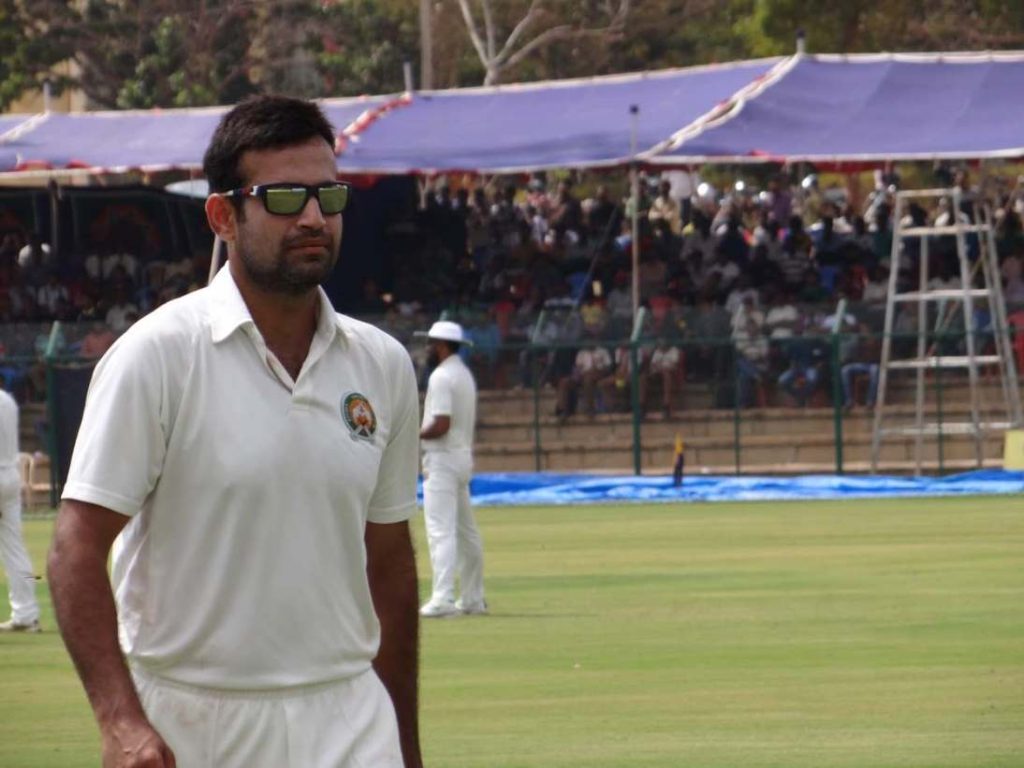 From the beginning of his career, the former Indian cricketer was trained under the former Indian skipper Dutta Gaekwad, and at the age of 13 because of his potential and represented the Baroda in U-14, IN U-15, U-16 and in U-19 competition, he was exclusive with his bat and ball since his early days and it's getting better and better.
The southpaw got selected as a part of the 2003-04 emerging players list to play against Pakistan and Sri Lanka. In that tournament, he took total of seven wickets in just three matches with a rate of 11.
After his wonderful performance in the tournament, another breakthrough came to his life when he got selected in the Indian U-19 team, back then he was the leading bowler for the Men in Blue with 18 wickets to his name with an average of only 3.54.
Because of his wonderful performance team managed to win the Border Gavaskartest series in 2003-04.
In the year 2001, Zaheer khan's international cricket debut opens the door for Irfan Pathan to play against the Bengal team, though in his debut made for them he showed good numbers he could not carry the momentum in all the matches and got dropped from the team, where later on Pathan bounce back hard and made his debut against Mumbai.
Irfan Pathan International career:
After his successful year of 2012 where Irfan Pathan cricketer proved his point that what kind of potential he has a cricketer to offer, then in 2003 Irfan Pathan first match he played for the team Indian against Australia Australia in a test match.
He selected in that match in place of injured Zaheer Khan in the first test, and e plucked the wicket of Mathew Hayden as his first wicket in a test, and almost gave 160 runs in his spell at almost 5 runs per over.
After his debut in the test match, he also got placed in the ODI match, and represented team India in a tri-series tournament against Australia and Zimbabwe.
In the Odi Debut, Irfan Pathan was named the best player for the tournament with 16 wickets to his name and also got man of the match awards with his brilliant figures of 4 wickets to haul against Zimbabwe.
In the 2004 Asia cup competition, he was the leading wicket-taker for team India, and also scored 64 runs in the tournament, and from the year 2003 to 2007 was a golden period in his career.
In the year 2005, the Gujrat born all-rounder also piled few records to his name, in a test series against Zimbabwe he picked up 21 wickets and becomes only third bowler in the world to do so, and by this time Irfan Pathan Batting skills were also developing as well as he was up in the order of the batting at that moment and struck three fifties to his name.
His awestruck 83 runs innings against Sri Lanka proved to become the catalyst for the men in a Blue squad which helps them to reach to the level of 350 runs and in other matches against them, he picked 4 wickets by giving 37 runs and 3 wickets by giving 38 runs and bestowed with the man of the match awards, and also proved Irfan Pathan cricketer his worth in the team.
With some memorable performances for the men in Blues, BCCI offered him the grade A contract in the year 2006, and he was also compared with the Indian cricket legend Kapil Dev.
The indian cricketer is also a member of the 2007 world cup squad, and back then he was one of the senior members of the young team.
Irfan Pathan Private League career: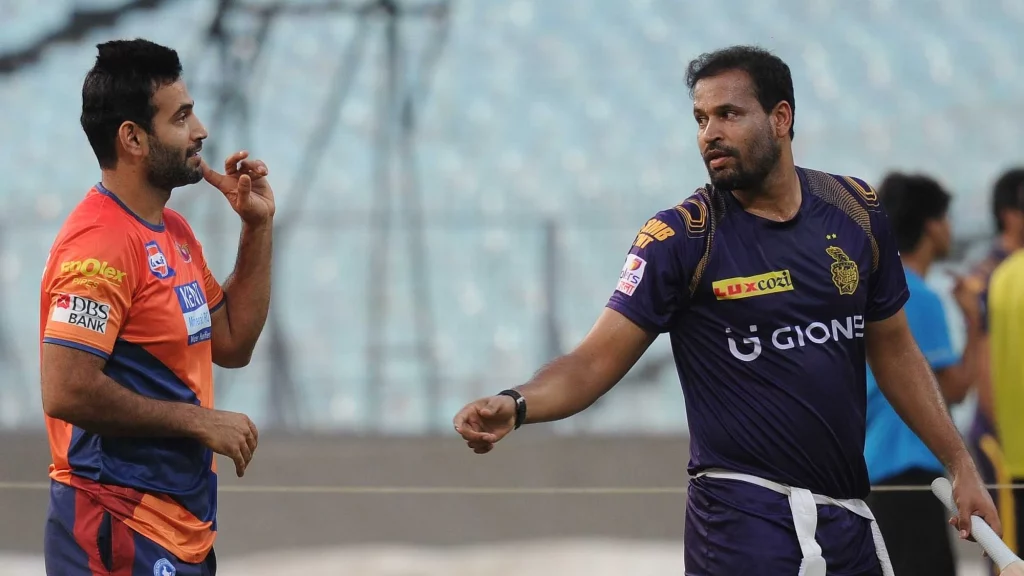 Kings Xi Punjab
In the maiden IPL season, Irfan Pathan IPL career started with Kings XI Punjab team, and in his maiden season he took 15 wickets for them with an economy of 6.60 runs per over, after his spell with the Kings Xi in 2012 he joined Delhi Daredevils side and after spending two seasons with them then he joined the three times IPL champions Sunrisers Hyderabad team.
Other Franchisees
His performance was not up to the mark in the IPL and that becomes the reason which forces him to change the franchise every year, after Hyderabad he played his game for the Chennai Super Kings in 2015 then for Rising Pune Supergiants in 2016 and Irfan Pathan last IPL match he played for Gujarat Lions in 2017.
Irfan Pathan Retirement:
This year on the 4th of January Irfan Pathan announce his retirement from cricket, he played his last IPL game in 2017, and then he went unsold in the last three IPL auctions, and after his retirement. Irfan Pathan Commetraty makes him a part of this beautiful game.
Some Unknown facts about Irfan Pathan: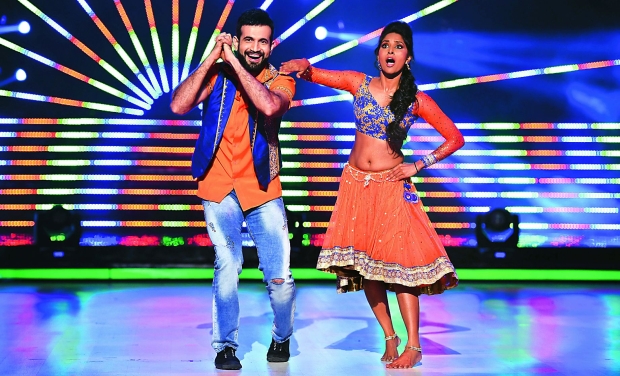 The Pathan brothers – Irfan and Yusuf – have started an academy, Cricket Academy of Pathans. Greg Chappell trains the coaches hired by the academy.
Irfan Pathan is the fastest Indian ODI player to reach the 100 wicket mark. He achieved the feat in 59 matches.
Along with on-field talent, Pathan has a lot of on-stage talent as well. He participated in the dance reality show Jhalak Dikhla Jaa in 2015.
Irfan Pathan Biography – Records:
He is the fastest Indian bowler to take 100 wickets to his name in One Day International format.
Irfan Pathan is the only player to take a hat trick in the first over of a test match.
In IPL he with among other bowlers to have bowed most no. of over's as a maiden.
He has the best bowling figure to his name in the U-19 Youth ODI matches.
He has won the Inaugural ICC player of the year award.
Irfan Pathan Net Worth:
Irfan Pathan earnings on these recent years yet to be determined, its calculate that right now at this stage his net worth is around – 3$M (USD).
Irfan Pathan Assets:
House: Irfan Pathan is the proprietor of a rich, exceptionally constructed home in Vadodara, Gujarat, India. His house is right now worth 6 crore Indian rupees. Moreover, he has other land properties in numerous nations.
Cars: Irfan Pathan has an unassuming assortment of vehicles. Irfan Pathan is the proprietor of a few of the world's top premium vehicles. Irfan Pathan is the proprietor of the Mahindra Scorpio, Toyota Fortuner, and Mercedes Benz.
Get more cricket related news on Sportslibro.com