The Big Story: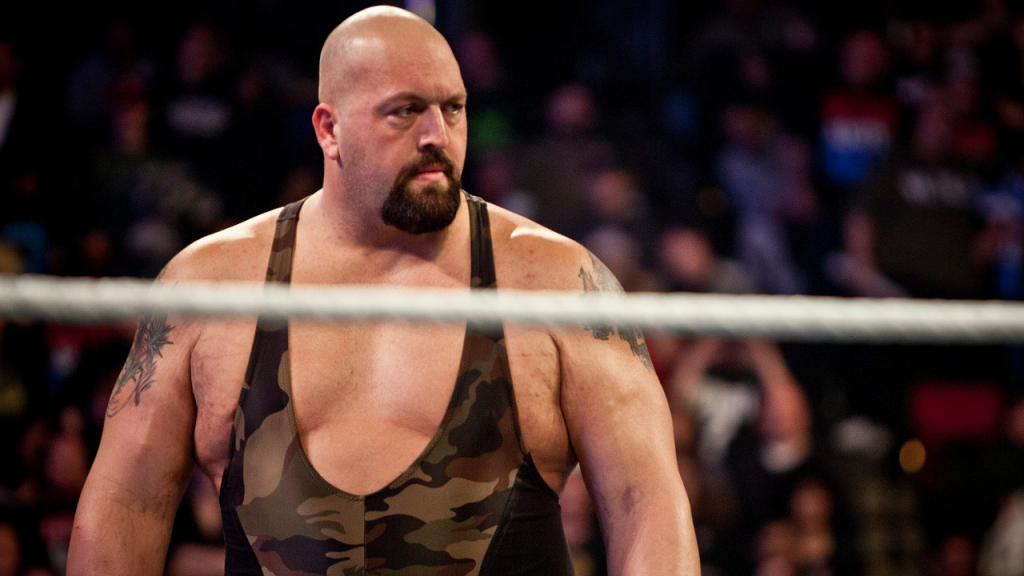 Paul Donald Wight ii or the popularly known as the Big Show is an American actor and a professional wrestler who wrestles at the WWE (world wrestling entertainment) raw brand. Paul Donald Wight ii goes by the ring name Big show is a WWE wrestler and is the 11-time world tag team champion which he has won with many popular professional wrestlers by his side. The great big show is the world's largest athlete with heavy body measurements and with a massive height of 7 feet and 2 inches and weight 383 lb or 176 kg.
At present, Big Show's marital status is married. Big Show wife Bess Katramados is his support system. One of the most successful wrestlers inside the ring but had the unsuccessful part of his life was with his first marriage and first wife Melissa Ann Piavis.
Paul Donald Wight ii – Early life: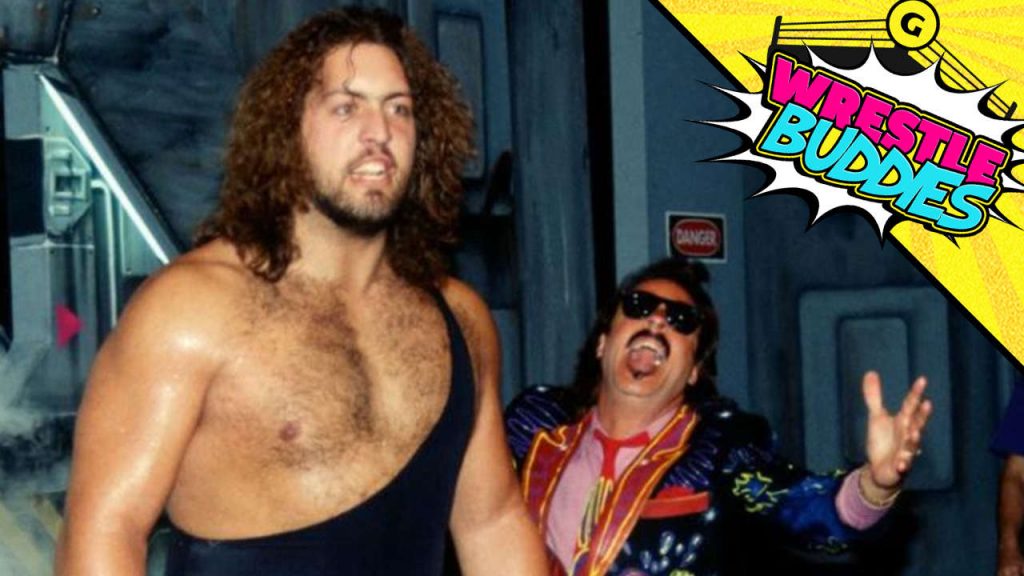 Paul Wight was born on February 8, 1972, in Aiken, South Carolina, USA. Big Show was born with acromegaly, a disease of the endocrine system that causes accelerated growth because of which, at the young age of 12 big show was 6ft tall and weighed almost 100 kg with a lot of chest hair. He underwent successful surgery to stop the abnormal growth.
The giant wrestler attended the Northern Oklahoma Junior College where he played basketball and was a basketball star during his college days. Big Show played as a center standout and during his university days, he was also a member of the National Collegiate Athletic Association (NCAA) Division II Cougars basketball team and is a member of the Xi Beta Chapter of Tau Kappa Epsilon fraternity at Southern Illinois University-Edwardsville. During his one year at SIUE, he scored 39 points for the Cougars in limited action.
After complete school, Big show worked as a bouncer, bounty hunting, and at a Karaoke company where he met Danny Bonaduce who introduced him to the professional wrestler Hulk Hogan. Hulk Hogan played a major role in introducing Big Show to the world of Wrestling and WWE. Hulk Hogan was the one who gave a boost to the wrestling career of Big Show.
Melissa Ann Piavis: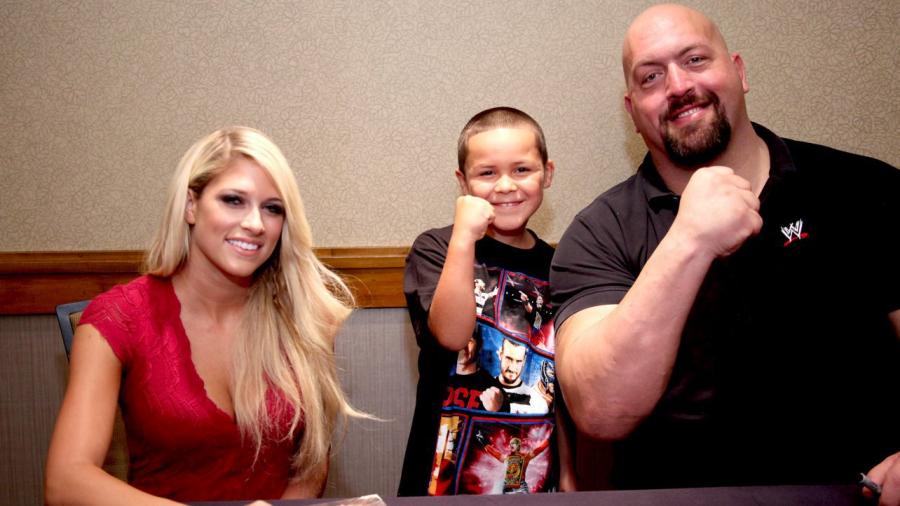 Big Show Wife Melissa is a famous American and also British social media personality who is better known as the ex-wife of Big Show. Melissa was born on 30th May 1966 and has never revealed much about her early life and her past. She likes to keep things private.
Big Show Wife Melissa never revealed the relationship between her and Big Show. People got to know about their relationship after 1995. Their relationship was love at first sight. When At The First anyone Met Their Favorite Celebrity They Became So Much Happy and in this case, this is also very similar. When At The first sight Melissa saw Paul Wight Best Known as Big Show, she was thinking in her mind that she wanted to have that she needs a man like him in her life and maybe even Big Show had read it from Melissa's mind as soon it came to reality as well.
Finally in 1997, Big Show and Melissa got married in a private ceremony with the presence of only close friends and family members. The marriage was also attended by their small daughter Cierra Wight. Big Show and Big Show's wife Melissa never revealed about their daughter until their marriage.
Soon in the year 2000, the couple had separated due to personal issues. At this point the young girl, growing age had to select between the WWE champion and her mother. After all the years of togetherness, the couple was finally divorced on 11th February 2002 with Big Show getting custody of Cierra.
Melissa Net Worth: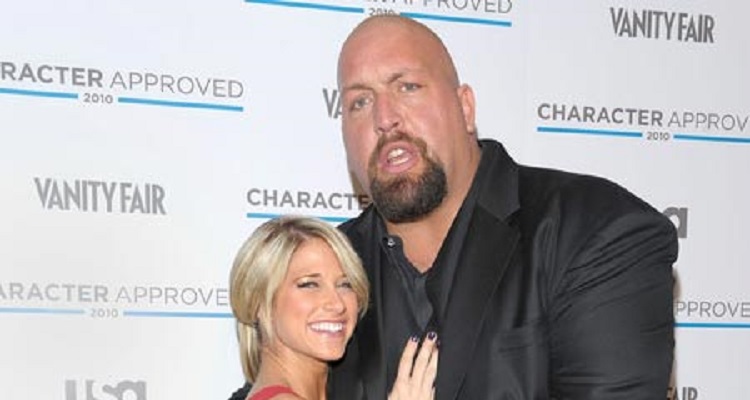 Basically, When Melissa Was Enough Young at That Time She Had Done Many Jobs Which Gives Her a Financial Independence and When She Got Married To Big Show World Class Wrestler Then She Starts Living Luxurious Life. Now, After divorce, She Had Tried Many Businesses and Gained enough Success as Well and at present, her Net Worth is $500k.
Big Show wife-Bess Katramados: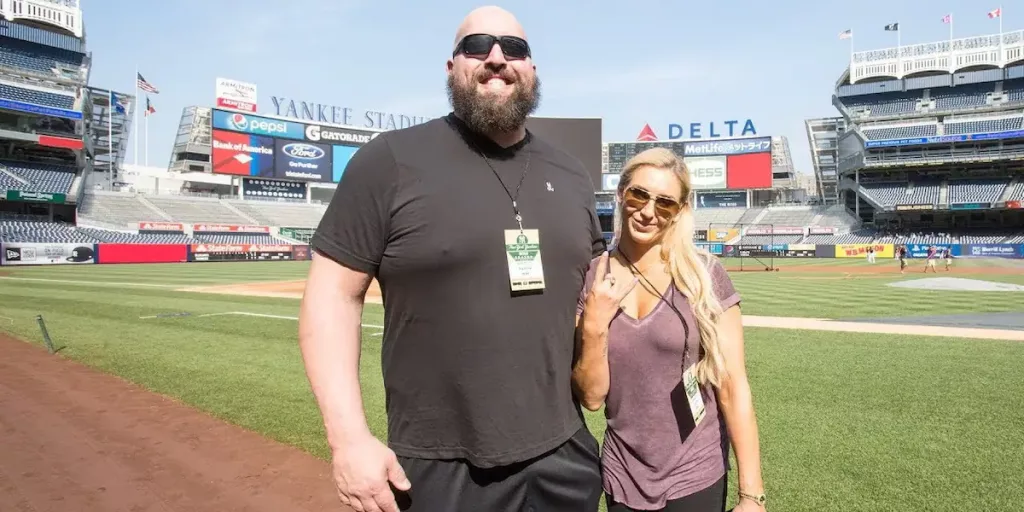 Big Show's second wife and the current wife is the former American model Bess Katramados. Big Show Wife Bess Katramados met Big Show in the year 2000 while he was still married. After Big Show ended his previous marriage, Big Show married Bess Katramados, the former model.
The records show that the Big Show Wife Bess Katramado's date of birth is July 13, 1973, in Illinois, USA. Apparently, she is an American citizen and was brought up in Illinois. Apart from this, nothing else is known about the early life of Big Show Wife Bess Katramados.
Big Show has been the center of the hottest news, be it his divorce or his second marriage, the hottest news hot always revolved around him.
Personal life: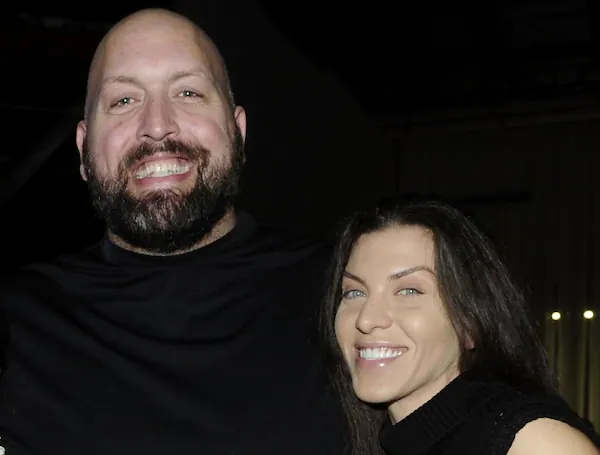 Big Show and Bess Katramados' love story was somewhat an unusual one where Big Show left his wife for Bess Katramados and Bess Katramados left her modeling career and her modeling job for Big Show and the entire family. Bess Katramados left her modeling career also to wrestle their husband's progress to the top and today Big Show considers Bess as his backbone who supported him to the top.
Big Show Wife Bess Katramados got more fame by being the wife of Big Show than she got from the modeling firms. Big Show and Bess have given birth to two children, both are girls. Apart from the two daughters, Bess is the stepmother of Cierra who is the first child of the big show from his first wife.
Big Show wife has taken him on many adventure tours and has been his fitness instructor and personal trainer. Being his personal trainer, Bess has always found the best for him.
Big Show and Bess Katramados: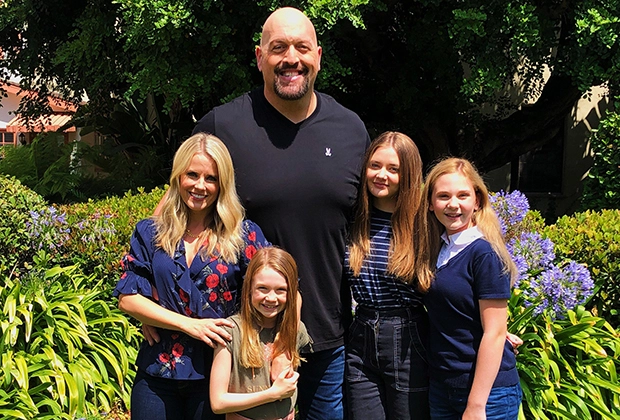 Big Show, otherwise called Paul Wight, is an American expert grappler who has three kids with his better half Bess Katramados:
A girl named Cierra Wight, brought into the world in 1998.
A child named Bailey Wight, brought into the world in 2010.
One more child whose name and date of birth are not openly known.
Large Show has been hitched to Bess Katramados, a wellness coach, starting around 2002.
Bess Katramados Net Worth: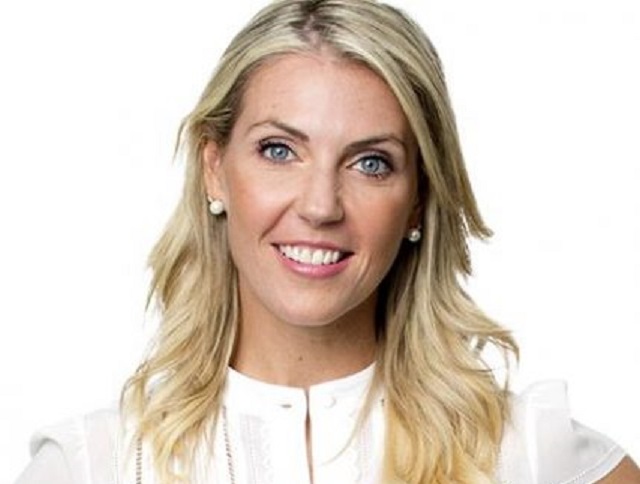 It is certain that Big Show Wife Bess Katramados has been a model, but as far as her fortune is concerned, not so much is known about her net worth. On the other hand, Big Show has a mouth-watering net worth of $16 million as of July 2021 and an annual salary of $1.2 million. Bess and her husband live in a luxurious mansion worth $ 3.7 million which has a customize boating dock and swimming pool in Miami Florida, which he bought in 2007.
Get More WWE Related News on Sportslibro.com