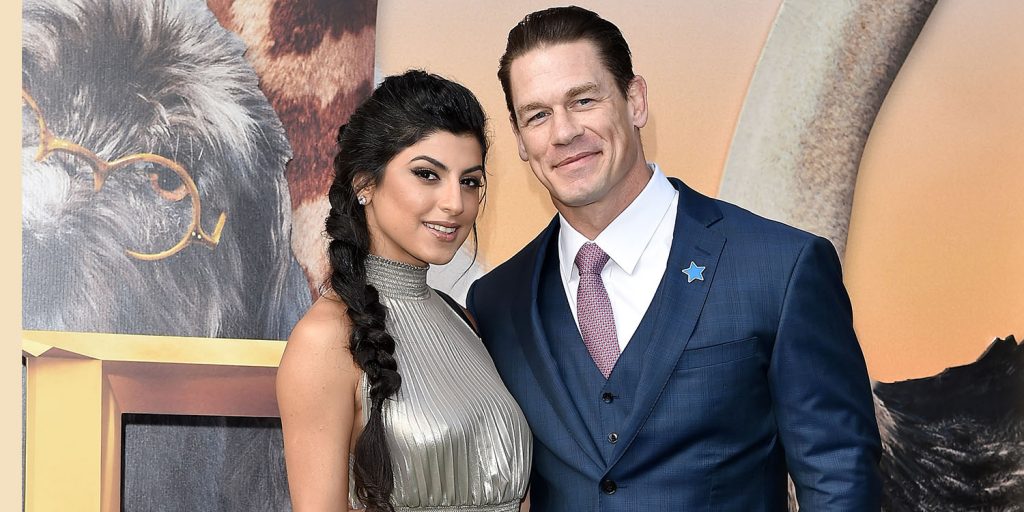 John Cena is an American professional wrestler and WWE champion who is regarded as one of the all-time greats. An incredible entertainer he's very popular across the globe. He performs on both RAW and SMACKDOWN. Moreover, John Cena has also been involved in acting wherein he has enjoyed success as well. In this article, we take a look at John Cena's career and personal life of this WWE great.
In this article, we have elaborately discussed John Cena wife Shay Shariatzadeh, and also about his ex-wife and about his girlfriend Nikki Bella, Get more related Articles on Sportslibro.com.
John Cena Family: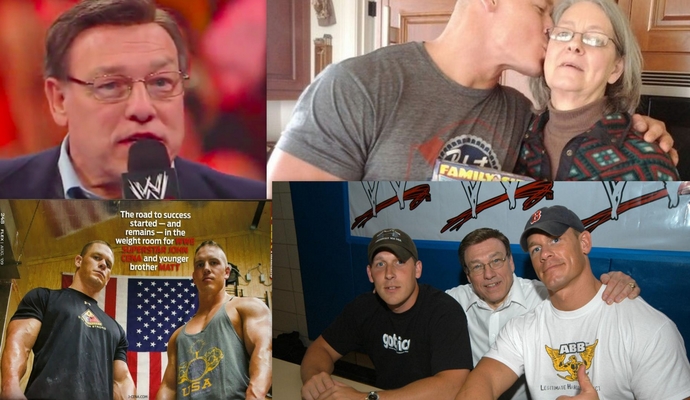 John Felix Anthony Cena was born in Newbury Massachusetts in the United States of America to parents Carol (née Lupien) and John Felix Anthony Cena Sr on April 23rd, 1977. He has four brothers. His older brother is named Stephen, and three younger brothers are named Dan, Matt, and Sean.
Early life and career:
John Cena attended the Central Catholic school in Lawrence Massachusetts during his childhood days. He attended Springfield College in Massachusetts for his higher education wherein he was a part of their football team. He wore jersey number 54. He graduated with a degree in exercise physiology and body movement from Springfield College in 1999. It was after this that he started to pursue a career in bodybuilding.
John Cena first wife Elizabeth Huberdeau: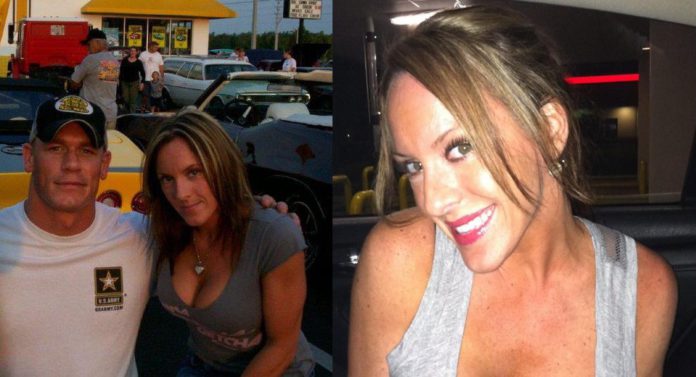 John Cena wife was Elizabeth Huberdeau. The two were married in the year 2009 but later filed for divorce in 2012. The two of them met in college wherein Elizabeth was studying business management. In the beginning, the two of them were extremely private about their relationship and nobody knew anything. Later John Cena would reveal this was because he was focused solely on his wrestling career at that time. He announced the engagement while promoting his movie 12 Rounds in 2009. The couple got married on July 11th, 2009.
Divorce with Elizabeth Huberdeau: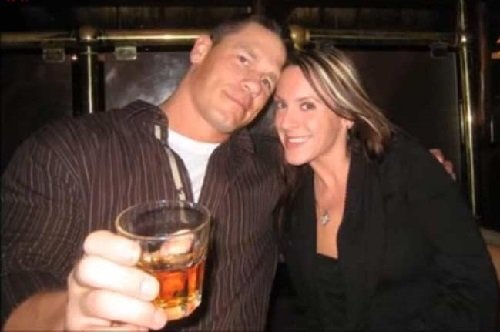 John Cena's first wife Elizabeth had personal problems with the superstar and hence did not have a successful married life. The two filed for divorce just 3 years into the marriage on May 1st, 2012. It is rumored that the couple had a fight regarding the remodeling of the house and the divorce was finalized on July 18th.
Elizabeth Huberdeau and her lawyer even accused John Cena of cheating on his wife and having an extramarital relationship. However, the root cause of the divorce has still not been revealed. On one hand, John Cena would move on with another relationship whereas John Cena's first wife Elizabeth Huberdeau would become a real estate agent who works in construction, trading, buying, and refurbishing of business or residential buildings. In addition, she also received a $60 million settlement agreement from John Cena.
Girlfriend Nikki Bella: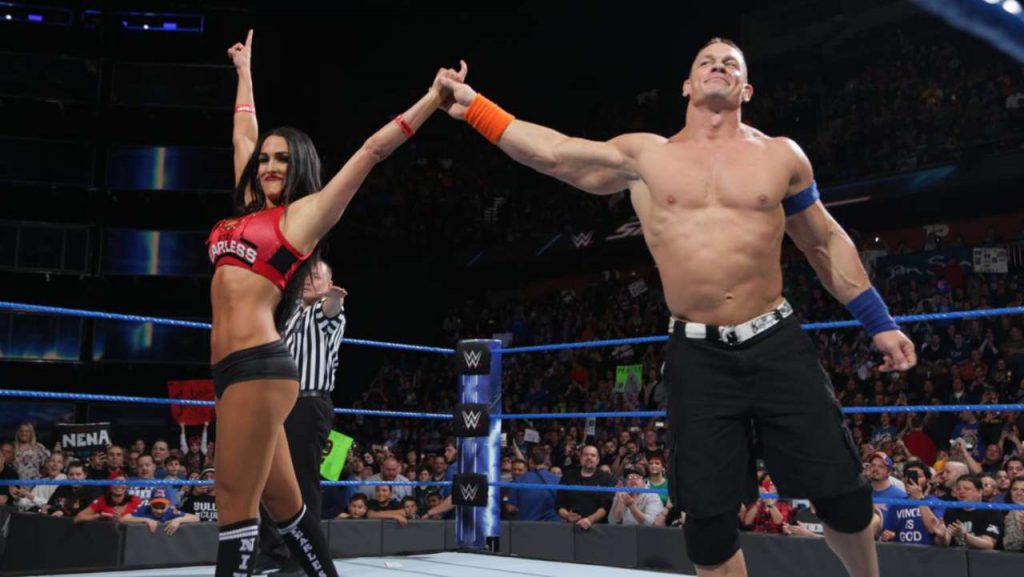 After ending things with former wife Elizabeth Huberdeau, John Cena began dating fellow wrestler Nikki Bella. John Cena proposed to Bella in WrestleMania 33 in 2017 and the two hot engaged. However just a month before the marriage in 2018, the couple broke up much to the amazement of the fans. The reason for the sudden separation is still not known but an unnamed person close to John Cena and Bella said John Cena got cold feet.
"John Cena talked a really good game about having changed, about having his priorities straight, about knowing what's important, and that it was her (Nikki Bella). But as the day got closer, it was like he just went back to who he's always been ' which is someone who puts himself first, always,"
John Cena wife-Shay Shariatzadeh Dating: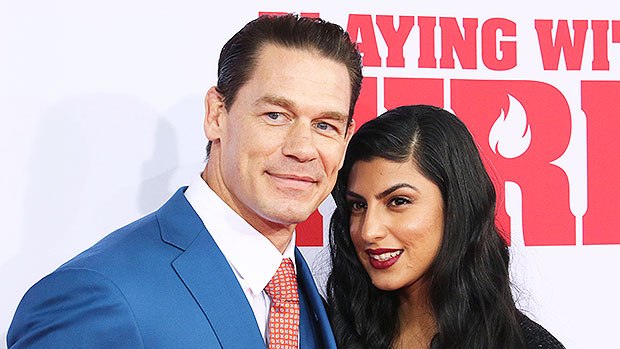 John Cena's current wife is Shay Shariatzadeh, She has studied Electrical and Electronics Engineering at British Columbia University and she is a product manager. WWE star John Cena and Shay Shariatzadeh have begun dating each other since early 2019 after their first meeting on the red carpet. The WWE Champion and Shay Shariatzadeh tied the knot in a private ceremony in Florida according to reports. John Cena wife Shay Shariatzadeh posed for a picture in the attorney's office with their marriage certificate.
The WWE star is once again married after his two previous relationships- with Elizabeth Huberdeau and Nikki Bella ended in failure. According to reports, Shay Shariatzadeh and John Cena had a small ceremony in Florida and not many people knew about it.
First sights with Shay Shariatzadeh: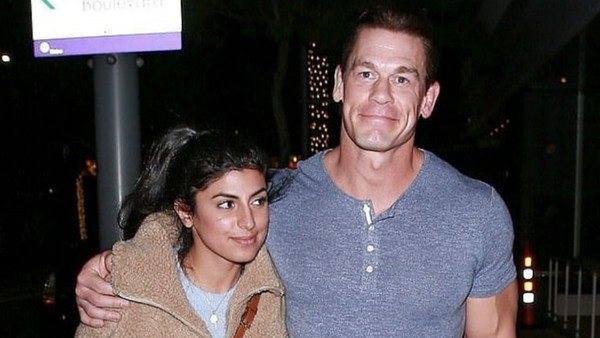 John Cena was first seen with his new wife Shay Shariatzadeh during the shooting of his film Shooting with Fire in Vancouver, Canada. The couple stepped up onto the Red Carpet for the first time in October.
In that Film Star Keegan Michael Key was also got featured with the Superstar Cena.
During the premiere of the movie, he had said that he was glad about stepping out on a beautiful date on a wonderful night in Canada.
"It's a wonderful day for a movie premiere and I got a beautiful date. What's truly special about this one is that, no matter what projects I'm involved in in the future, this one will always have a special meaning because I got to film a special project and meet someone special."
WWE star knows that with her he will have a better Future, the Red carpet meeting became permanent for both of them.
John Cena wife -Shay Shariatzadeh Background: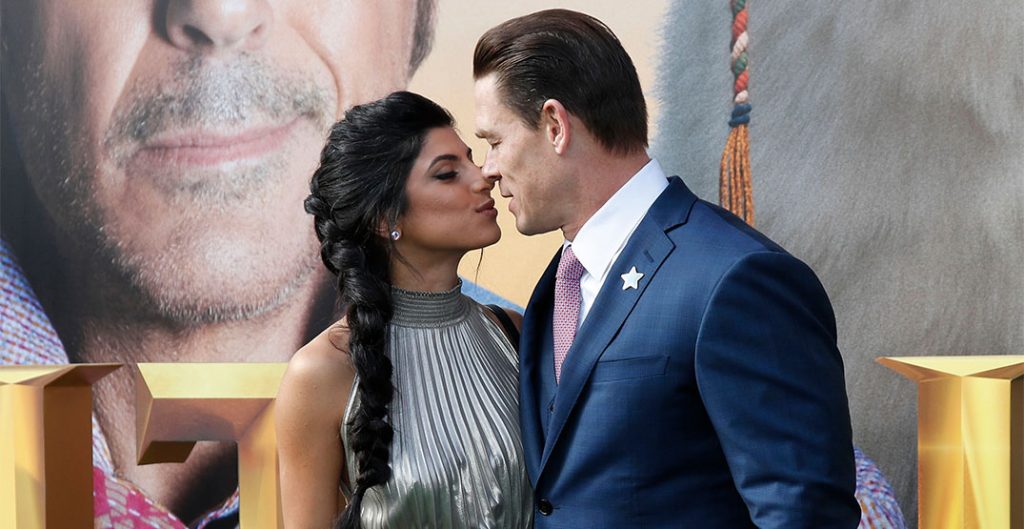 John Cena's new wife Shay Shariatzadeh is an Iranian but is a Canadian citizen. shay currently works in Vancouver with a technological company as a product manager. She has pursued a bachelor's degree in Electrical and Electronics Engineering from the University of British Columbia, Canada. Moreover, she graduated in 2013, Shay also said her brother studied Engineering and that is something that drove her to take Engineering.