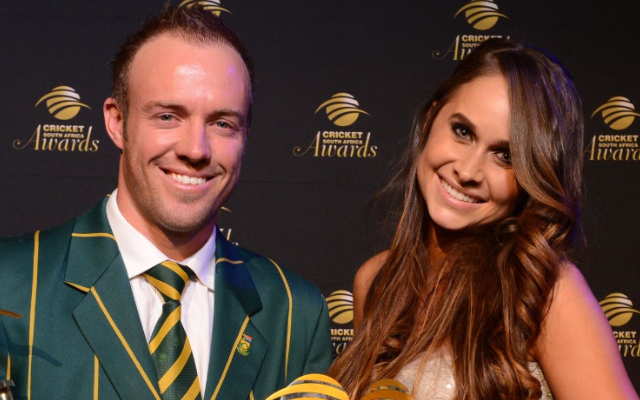 AB de Villiers is the most decorated player of this modern generation of Cricket, the South African is the most innovating and destructive batsman of this current generation, he is a kind of player who can place a ball at any point of the stadium, Commonly people called him as a Mr.360 in this modern-day cricket.
The South African batsman got featured in ICC ODI player of the year team three times with his dominant batting skills and in his fifteen years of Career, he has got more than 800 runs in both Test and ODI format of the game, and also holds the record of fastest ODI century in just 31 balls, along it that he also holds the record of fastest 50 and 150 runs record in the ODI.
AB de Villiers Family: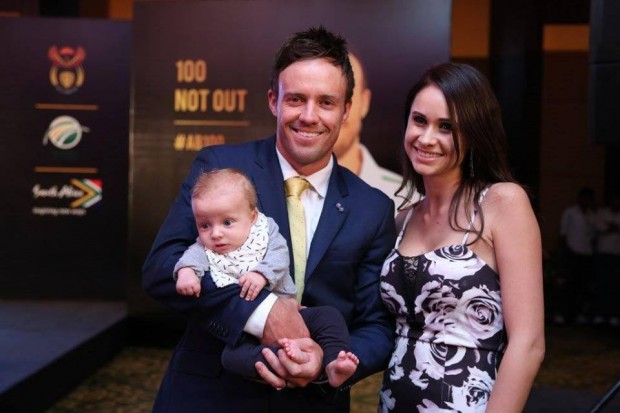 On17th February 1984, the South African cricketer was born in Warmbad, South Africa, His father Abraham B de Villiers was a doctor and also in his youth days played rugby and he is the one who inspired AB de Villiers to play sports and his mother Millie de Villiers was homemaker, AB de Villiers also got two brothers named Jan de Villiers and Wessels de Villiers.
De Villiers was in a relationship with his long-time girlfriend Danielle Swart and after dating each other for many years the couple got hitched in the year 2013.
AB de Villiers Wife-Danielle Swart Biography: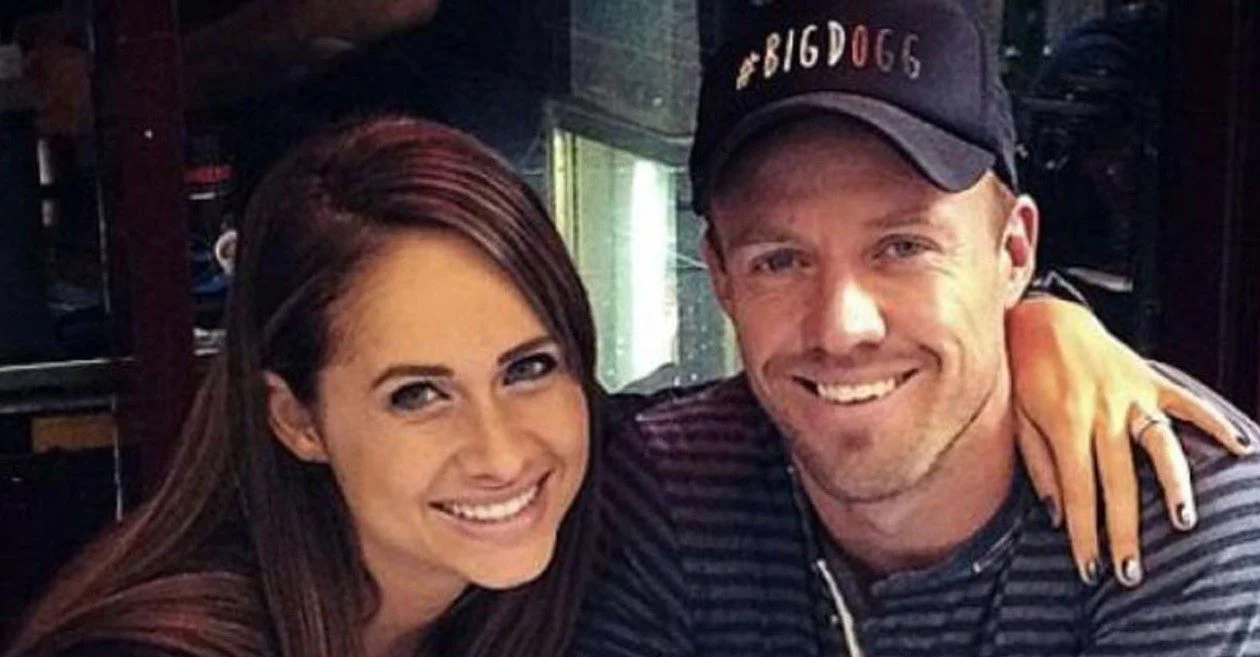 Danielle de Villiers is the wife of South African superstar cricketer Abraham Benjamin de Villiers, and she is a famous face in the WAG (Wife and Girlfriends) among the community of cricketers.
Danielle De Villiers was born on 27th September 1987 in South Africa,(Which stands now in 2020 Danielle de Villiers age is 33 years old) and de Villiers Wife father name is John Swart and her mother name is Alida Swart. Danielle's parents have only a single child and also Danielle's parents and family run a hotel at Waterberg Mountain, Limpopo, South Africa.
AB de Villiers Wife-Danielle Swart Career:
Danielle Villiers since his childhood has a passion for music and always wanted to be a professional singer, sometimes also Danielle De Villiers describes herself as a musician in her Instagram bio.
AB de also in his interviews mentioned that Daniell is a wonderful singer and, while we all know in some point of his career ABD also invested his time in Music, and the power couple together showcased their musical talent in the tune of Ronan Keating's "When You Say Nothing At All".
AB de Villiers wife Danielle De Villiers is also the creator and Co-Owner of an indoor playground Café name the Fun Room, this Café is basically for the children where children can stay safe and play and can do their creative things while their parents can do their important work knowing their children are safe.
AB de Villiers wife Danielle Villiers is a social worker as well, in his career she has engaged herself in much social charity, in 2015, an international tournament took place in India and there AB de Villiers wife along with Famous Australian Cricketer Shane Watson sang "Titanium" to raise some invaluable money for the needy children's.
AB de Villiers and Danielle Swart Marriage:
AB De Villiers and Danielle met for the first time in the year 2007 in the same hotel which was owned by Danielle Swart's family, where ABD initially decided to take her mother for the lunch. At that time, Ab De was the start of international cricket.
After Danielle met AB de Villiers for the first time, they fell for each other and they dated each other for five years, In 2012 AB de Villiers met Danielle Swart's parents before leaving for the New Zealand tour.
In 2012 Later when both AB de Villiers with his wife traveled to India for the Indian Premier League where De Villiers used to play for the Royal Challengers Bangalore (RCB), De Villiers planned to propose her at The Taj Mahal, and brought her teammates Jim Rydell and Kalveer Biradar to help him,
So that Danielle was under the impression that it was just another day and later AB de Villiers proposed her Girlfriend Danielle Swart in front of the Taj Mahal and it was filmed the footage that would make them internet sessions.
AB de Villiers and Danielle de Villiers Kids:
AB de Villiers and Danielle de Villiers had their first born child, son Abraham de Villiers in July 2015. The couple was blessed with their second son, John Richard de Villiers in 2017. And after 3 years, the couple announce the birth of their daughter, Yente de Villiers though social media.
Danielle De Villers Shares Wonderful holiday pictures with her Family:
Danielle De Villers and the former south African superstar AB De Villers went to a holiday together with their three beautiful children to a beach in South Africa. the beautiful couple posted some beautiful pictures with their three little cherubs.
Danielle De Villers was wearing a beautiful white dress and she was holding their youngest born daughter Yente in that picture.
Danielle de Villiers Social Media Handles:
Danielle de Villiers Instagram:https://www.instagram.com/danielledevilliers/
Danielle de Villiers Twitter:https://twitter.com/danielledv27