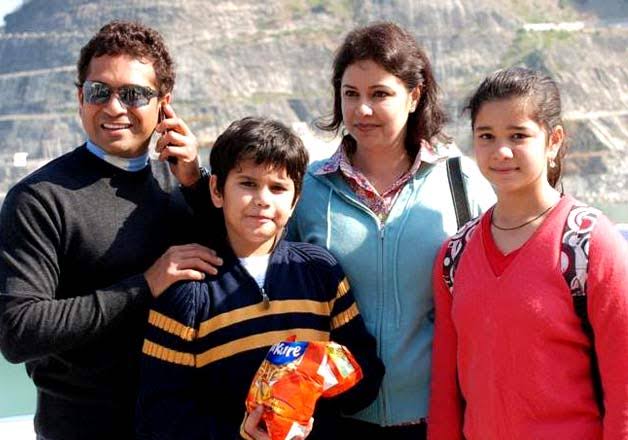 Sachin Ramesh Tendulkar born on 24 April 1973, in Dadar, Mumbai. He is an former Indian international cricketer who captained the Indian national team. He is regarded as one of the greatest batsmen in the history of cricket. He is one of the most famous sportspersons in the world. Sachin Tendulkar holds many cricketing records to his name.
Sachin Tendulkar Family article gives all details about his family members.
He was born and brought up in Maharashtra. His father, Ramesh named Tendulkar after Sachin Dev Burman, music composer and director. Sachin has a very close relationship with his Father.
Sachin was the face of the Mumbai Indians team in the IPL, he also captained the Mumbai Indians side in the inaugural season of Indian Premier League.
He made his international cricket debut in 1989 against Pakistan and in 2013 Tendulkar announced his retirement from the sport, he played his last test match at his home ground Wankhede Stadium, Mumbai against West Indies. During an illustrious 24-year-long cricketing career, Sachin earned millions of fans and gained respect from all over the world with his batting techniques. His picture-perfect Straight-drive was a treat to watch for many cricket lovers.
Sachin Tendulkar started playing cricket in Shivaji Park as he was introduced with cricket coach Ramakant Achrekar by his brother, Ajit Tendulkar. He used to play school cricket in Sharadashram Vidyamandir before moving to Indian Education Society's English High School in Bandra East.
He was very popular from his school days due to his playing style and technique. He holds the world record in the School Championship of 664 runs in partnership with another former Indian cricketer, Vinod Kambli. Sachin scored a massive 329 runs during the stand. Sachin Tendulkar and Vinod Kambli were very good friends from school days in Sharadashram Vidyamandir before debuting for the Indian Cricket team.
Sachin played Club Cricket for India's Cricket Council. Sachin also trained in the MRF pace foundation in Chennai where he was practicing as a fast bowler. But after a advice from former Australian Fast bowler, Dennis Lillee, he left fast bowling and focused only on his batting techniques.
Domestic Cricket Debut: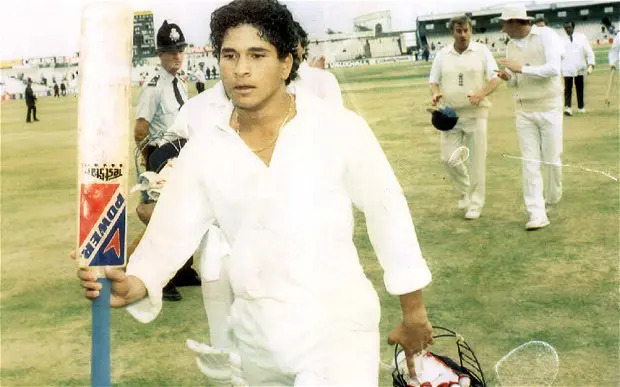 Sachin Tendulkar represented Bombay and made his domestic cricket debut in Ranji Trophy,
at just 14 years of age in 1987. He scored a century in the Tournament against Gujrat, later he eventually got selected for the Duleep and Irani Trophy where he performed surprisingly well scoring tons in both the tournaments. Due to his small built he was nicknamed"Little Master or Master Blaster".
ODI Debut: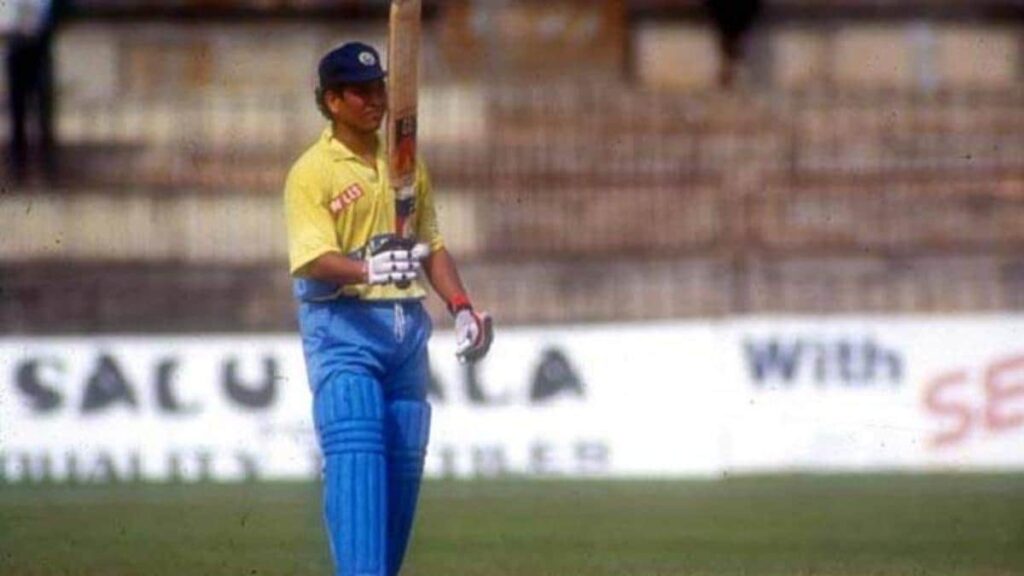 In 1989, at the age of 15 years 232 days Sachin debuted international cricket against arch rivals Pakistan. The fierce Pakistani pace attack comprising of Waqar Younis, Wasim Akram and Shoaib Akhtar. Sachin Tendulkar got bowled by Waqar Younis who was also debuting for the first time. However it made Sachin more stronge as he scored his first ODI Century against Australia in Colombo in September 1994.
Test Debut:
The "God of Cricket", made his test cricket debut against Pakistan itself later on 15 November 1989. By doing so he became the youngest ever to debut for India in both formats of Cricket. In the fourth and final test he was his on nose with a deadly bouncer by Waqar Younis and immediately fell onto the ground. Sachin denied any medical assistance and continued to bat even after the blood continued to gushed from his nose. He got bowled after scoring 15 runs. After that he performed steadily and went onto score the most number of test centuries 51. In 2012 before his 38th birthday Sachin passed Brian Lara for scoring the most number of test runs.
Master Blaster played an important role in India's success in the 2011 ICC World Cup as India win by defeating Sri Lanka in the finals and lifted the ICC Cricket World Cup after 28 years. In December 13, 2012 Sachin announced his retirement from ODI Cricket after several disappointing knocks.
Sachin is the only batsman to score most number of centuries 100. He scored those tons against 11 different opponents, scoring the most tons against Australia and South Africa.
Awards and Honours: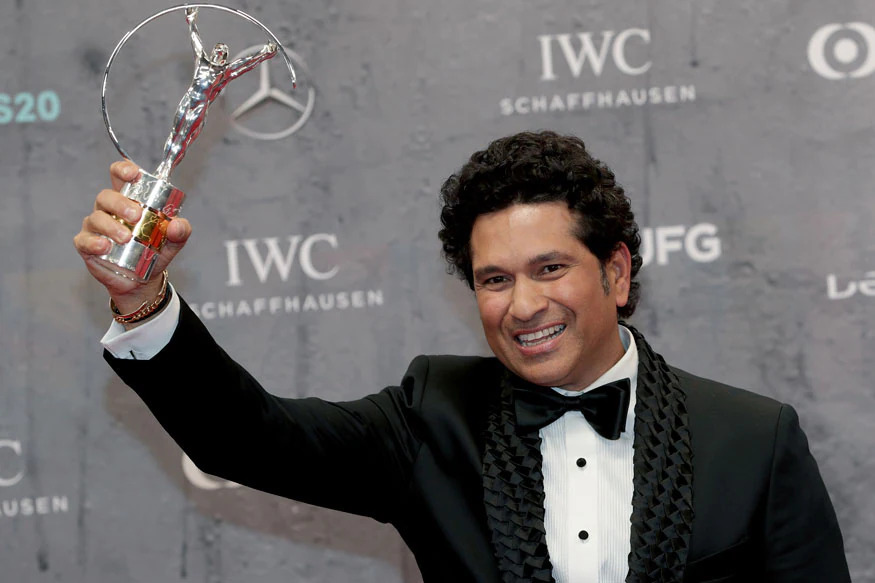 Sachin Tendulkar has received many Awards and Honours in his cricketing career like The Arjuna Award in 1994, Rajiv Gandhi Khel Ratna award in 1997, Padma Shri in 1999 and The Bharat Ratna in 2014.
Sachin Tendulkar Family:
Today we have compiled a list of Sachin Tendulkar's Family members. So without any further due let us have a look into Sachin Tendulkar Family.
Sachin Tendulkar's Father Ramesh Tendulkar: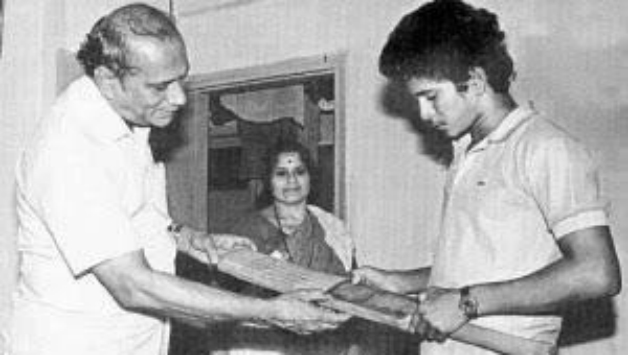 Sachin's father, Late Ramesh Tendulkar was born on 18 December 1930. He was a well known Marathi novelist and a poet. He was born in Alibag. He went to Mumbai for pursuing his higher education. After completing his education, Ramesh was a professor at Kirti College, Mumbai in the 1960s.
Ramesh married twice, Sachin Tendulkar's mother Rajni Tendulkar was his second wife. Ramesh always and supported Sachin in his dream of becoming the best cricketer. Ramesh Tendulkar sadly passed away due to a heart attack on May 19, 1999. The news shook the world cricket. At that time, Sachin was with the Indian team in England for the 1999 Cricket World Cup.
Sachin has two half-brothers, Ajit and Nitin and one half-sister, Savita Tendulkar.
Sachin Tendulkar's Mother Rajni Tendulkar: Sachin Tendulkar Family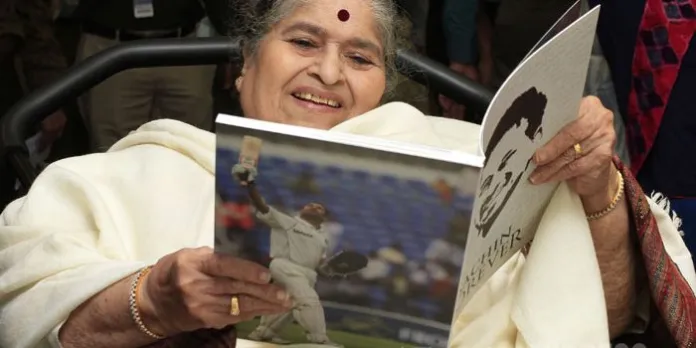 Sachin's mother, Rajni Tendulkar was Ramesh Tendulkar's second wife. She used to work in an insurance company. Rajni Tendulkar worked in the Foreign Department in LIC's Santacruz Branch. In one of her interviews, Rajni revealed that like every mother, she wished her son's success.
Sachin is very close to his mother. Sachin refferd her mother as someone who was Irreplaceable.
Sachin Tendulkar's Elder Brother Nitin Tendulkar: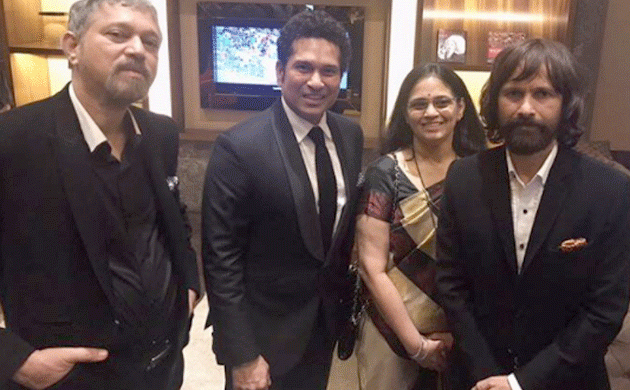 Sachin Tendulkar has three half-siblings. All three were born to Ramesh Tendulkar's first wife. Sachin's elder brother, is Nitin Tendulkar was born in Maharashtra to Ramesh Tendulkar and his first wife.
Nitin Tendulkar is a well-known Marathi stage actor. Mayuresh Prem played Nitin Tendulkar's role in Sachin's biopic, Sachin: A Billion Dreams.
Sachin Tendulkar's 2nd Elder Brother: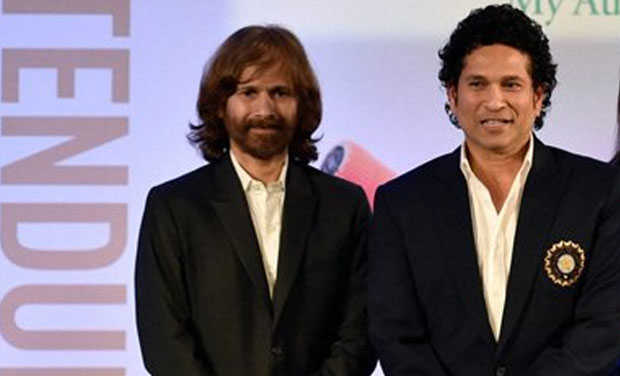 Sachin Tendulkar's 2nd elder brother, Ajit Tendulkar, played a vital role in Sachin's success as a cricketer. He introduced Sachin to the sport and to Coach Ramakant Achrekar. At first, Ramakant was not impressed by Sachin's batting skills but after a request from Ajit to hide behind the tree and observe from distance, Sachin showed of what he is capable of and convinced Achrekar to take Sachin into the Ajit into the academy.
Ajit is 15 years elder to Sachin. He studied at Mumbai's Ruia College.
Sachin Tendulkar's Sister:
Sachin Tendulkar has an elder half-sister, Savita Tendulkar. Sachin posts photos with his sister on Rakshabandhan every year. Savita was the one who gifted Sachin his first ever bat.
Sachin Tendulkar's Wife: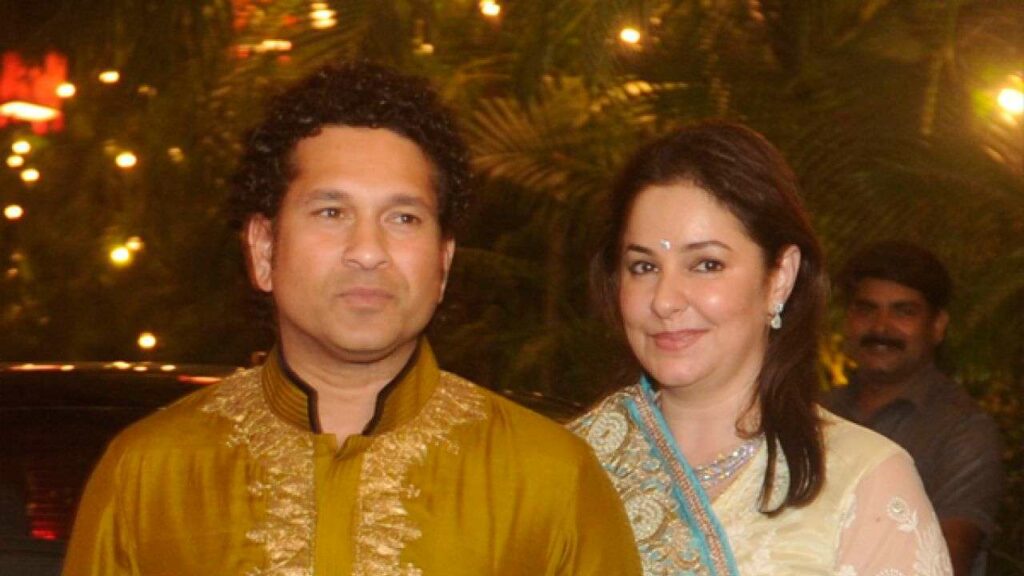 Sachin Tendulkar is married to Anjali Mehta. Anjali comes from an industrialist family. She is the daughter of Anand Mehta and Annabel Mehta. Anjali is six years elder than Sachin. The couple first met at the Mumbai International Airport on 1990.
After their first meet at the airport they started dating for five years and in May 24,1995 the couple tied the knot and got married.
Sachin and Anjali Tendulkar are blessed with a daughter Sara Tendulkar and a son Arjun Tendulkar.
Sachin Tendulkar's Son Arjun Tendulkar: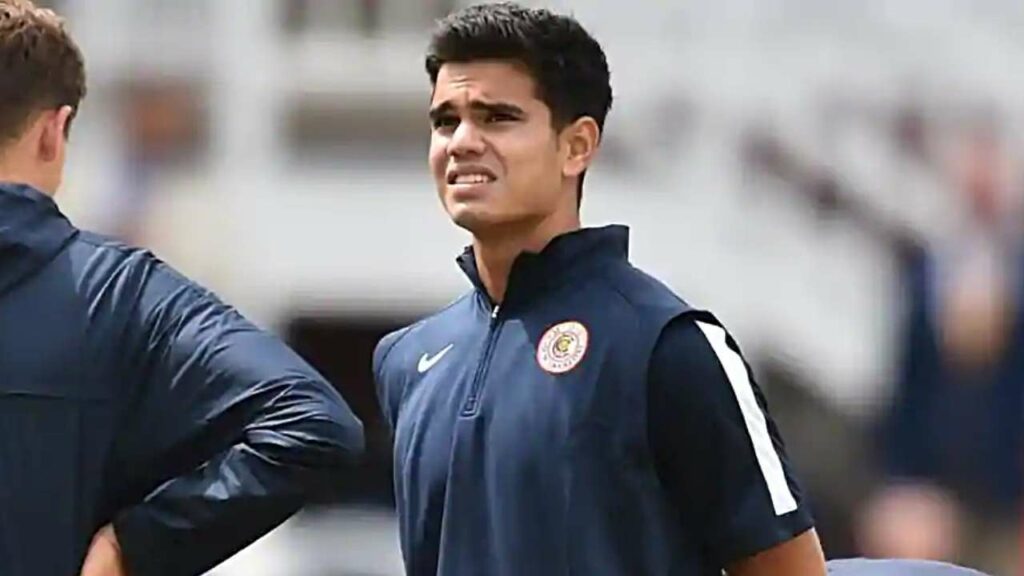 Sachin Tendulkar's son Arjun Tendulkar was born on 24 September 1999. He is an Indian cricketer. Arjun started following in his father's footsteps and is turning out to be an aspiring cricketer. Ajrun Tendulkar is an left arm fast bowler.
Arjun Tendulkar received his maiden domestic cap during the 2021 Syed Mushtaq Ali Trophy. Mumbai Indians signed him for 20 lakhs at IPL Auction 2021 but he missed the season due to an injury. In 2022 Mumbai Indians again retained him. Arjun is yet to make senior debut.
Sachin Tendulkar's Daughter Sara Tendulkar: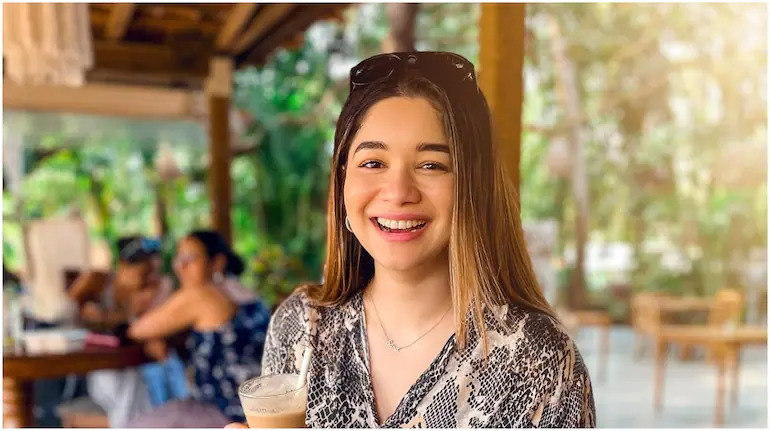 Sachin Tendulkar's daughter Sara Tendulkar was born on 12 October 1997. She is two years elder than Arjun. Sara studied at the Dhirubhai Ambani International School and then went to the University of London to complete her graduation in Medicine.
Sara is the little girl of the Divine force of cricket, Sachin Tendulkar. As she is a well known kid in Bollywood town, she has large fans from her experience growing up. She procured greater exposure and prominence after her dad's biopic Sachin: A Billion Dreams released in 2017. Sara is a famous face via online entertainment handle like Instagram and Facebook. She is an extremely popular face in web-based entertainment handle.
Sara is very close to her maternal grandmother Annabel.
Get more cricket-related News on Sportslibro.com