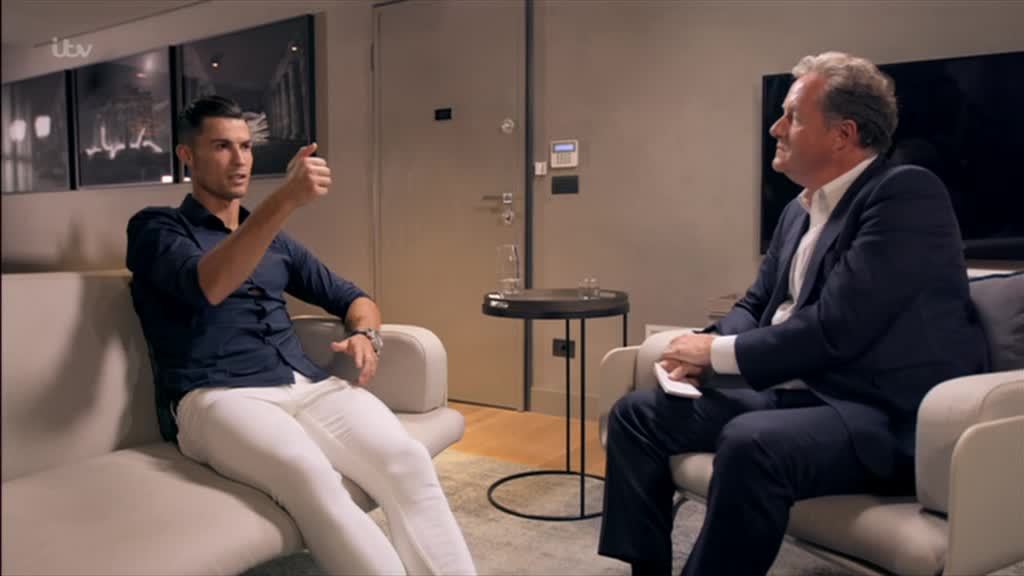 Athletes have a certain amount of pulling power in the world when it comes down to gathering interest and generating huge appeal for a number of brands and organizations around the world.
With have seen what the likes of current sports stars such as Cristiano Ronaldo, Lionel Messi, LeBron James, and the recently retired Tom Brady have had on their respective sports, whilst there are numerous iconic individuals from yesteryear that have also had an incredible impact on society and the world as a whole.
Therefore, it perhaps should not come as a surprise that the entertainment industry has looked to take advantage of the pulling power that can be generated. Of course, with many athletes becoming role models and individuals who become heroes for so many, TV shows and documentary makers tend to find that they are able to be rather successful when they produce titles that feature them.
There are so many to have been made over the years that finding one to watch can be rather difficult, but what are some of the best available to have been created recently and perhaps have to be considered must-watch? Naturally, there will be some on this list that will have already been seen, but they might actually be worth a second look, too!
The Last Dance (2020)
The Last Dance stole the show for many when it was released in 2020 on Netflix, as general sports lovers were gripped by the legendary events of the Chicago Bulls within the NBA in what would turn out to be Michael Jordan's final season with the franchise.
Indeed, Jordan is somewhat a bit of an enigma as he is an individual that seemingly could do it all. He could play baseball (to some extent) as well as basketball, whilst he would go on to make several appearances in film and TV; who could forget the legendary "Space Jam" movie (before LeBron attempted it)? Additionally, he has shown he has a passion for a variety of different things as he loved playing at real money casinos with one instance being a 36-hour marathon, whilst he has shown he has a business head as he has been able to cash in on a deal with Nike for his image rights.
Therefore, given his popularity around the world, it should make it no surprise that The Last Dance was already destined to be a success. Of course, the story followed the GOAT's final year where he was looking to help the franchise in their attempt to win an unprecedented sixth title in eight years.
The film features appearances from all of his teammates and clips from history that are all brilliantly wrapped together, however it is clear that the focus was on Jordan. Indeed, for anyone who wants to learn more about the man, then this is the docuseries to watch.
Diego Maradona (2019)
Arguably the greatest football/soccer player to have ever played the game, Diego Maradona had sadly passed away at the age of 60 in November 2020. To highlight how highly regarded as a player he was, much of the world mourned his death and paid tribute, despite the flaws he had outside the game that was well documented.
Nonetheless, viewers who have managed to watch the documentary released in 2019 by Asif Kapadia will have been able to see why the former Argentine superstar had such an impact on the entire world and not just those who loved the sport he played.
The documentary showed a number of different sides to the story and life of Diego Maradona, with rare interviews as well as key moments in the South American's life that perhaps helped build his career (as well as destroy his life) in a celebratory way and a way that was befitting of a man who many English fans may still resent because of his "Hand of God" goal against them in the 1986 FIFA World Cup; although no one could take away the goal he scored following it as many dubbed it the "Goal of the Century".
Senna (2010)
Another documentary to have been directed by Kapadia – a man you can trust to produce one of the very best in this particular genre – "Senna" provided the world with the story regarding the life of legendary Formula 1 driver, Ayrton Senna.
Of course, many will know that the Brazilian race driver had died at the age of 34 after succumbing to fatal injuries sustained during the San Marino Grand Prix, on 1 May 1994, however they may not have known much about his life and the story that he had managed to create for himself.
His life was special as he was extremely gifted as a race driver, whilst his legacy continues to remain intact today as one of the greatest to have ever been involved in motorsport. "Senna" depicts this in a brilliant way as it uses just archive footage that provides a viewing experience that is unlike any other.