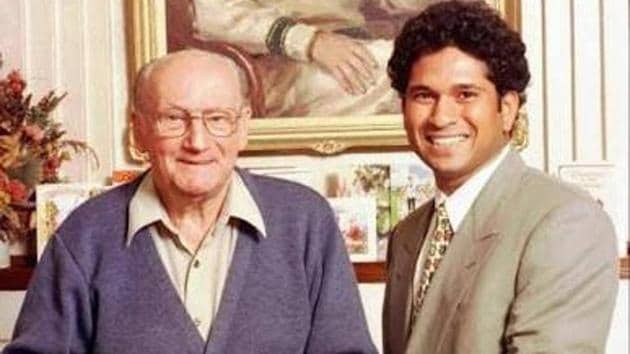 Cricket is said to be a gentleman's game. Every player in this game matters starting from the batsman who is given the responsibility to score the runs so that a team can hold a strong position in the game, then it moves on to the bowlers who are given the responsibility to take wickets and weaken the batting line up of the opposition team and in the end its the effort of a fielder who gives his hundred percent to stop every run he can.
Cricket is a game played all around the world by people of all age groups. At every lane or every local ground, one can find a number of young boys playing cricket who dream of playing international cricket one day. But only a few of them tend to succeed in international cricket and even a few tend to go down in cricket history. The cricketers who seem to master their game in international cricket, be it in test cricket or in ODI cricket, seem to go down in cricket history and be called the greatest cricketer of all time.
The list of greatest cricketers of all time is given below:-
Sachin Tendulkar
Sir Don Bradman
Shane Warne
Sir Viv Richards
Brian Lara
Ricky Ponting
Jacques Kallis
Rahul Dravid
Adam Gilchrist
Wasim Akram
10) Wasim Akram
Wasim Akram is a Pakistani cricket pundit, coach, and former cricketer who served as the captain of the Pakistan national team. Wasim Akram is also regarded as " King of Reverse Swing " and " Sultan of Swing" . Wasim Akram is also regarded as the greatest fast bowler of all time.
Early Life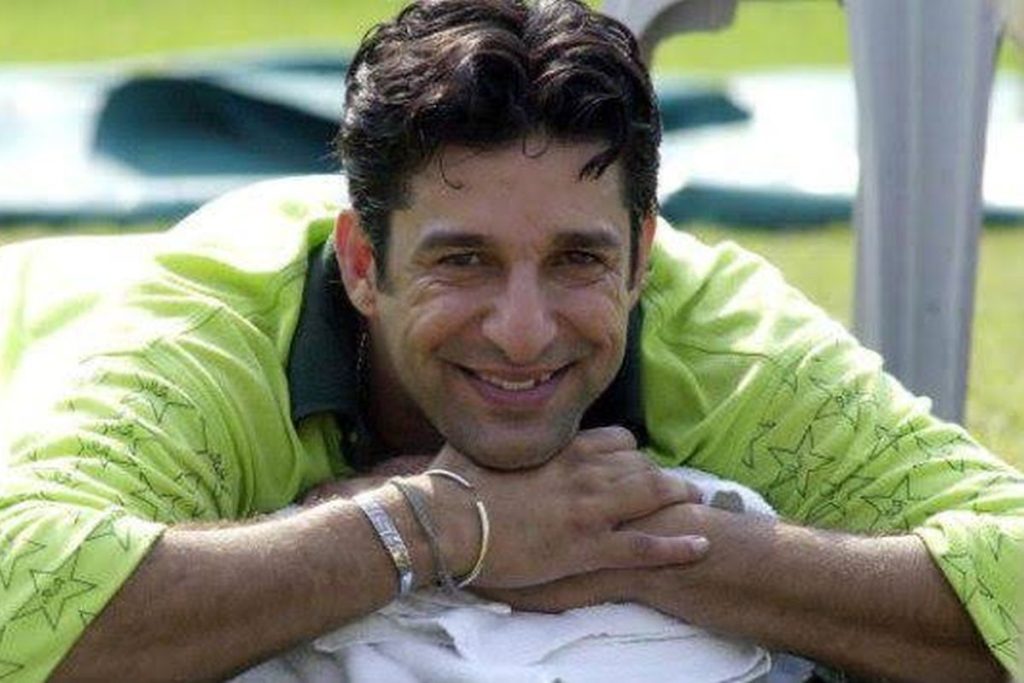 Wasim Akram was born in Lahore, Pakistan, on June 3, 1966, to a Punjabi family. Chaudhary Muhammed Akram, Wasim Akram's father, was originally from Kamonki near Amritsar and had to relocate to Pakistani Punjab following India's division in 1947. Wasim Akram received his education at Lahore's Government Islamia College in Civil Lines.
Start of his career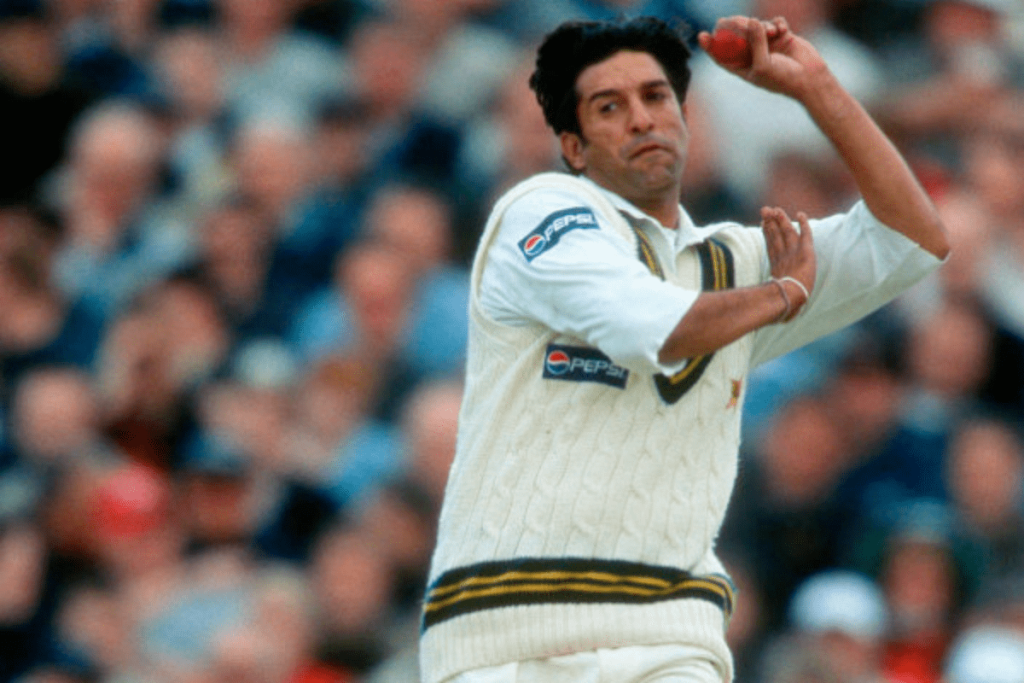 Wasim Akram collected five wickets with a run rate of less than 3.50 in the Rothmans Four-Nations Cup in 1984–85 and the Rothmans Sharjah Cup in 1985–86. The 1985–1986 Austral-Asia Cup was held in Sharjah, United Arab Emirates, and included Australia, India, New Zealand, Pakistan, and Sri Lanka. In the second semi-final of the tournament, Akram and Abdul Qadir bowled out New Zealand's batting line-up for 64 runs. That game was won by Pakistan with more than 27 overs to spare, making it one of the most significant victories in Pakistani history. He and Imran Khan shared five wickets in the final against India. The reverse swing of Wasim Akram gathered a lot of praise. It was a bold start for the Pakistani fast bowler.
Test Cricket Career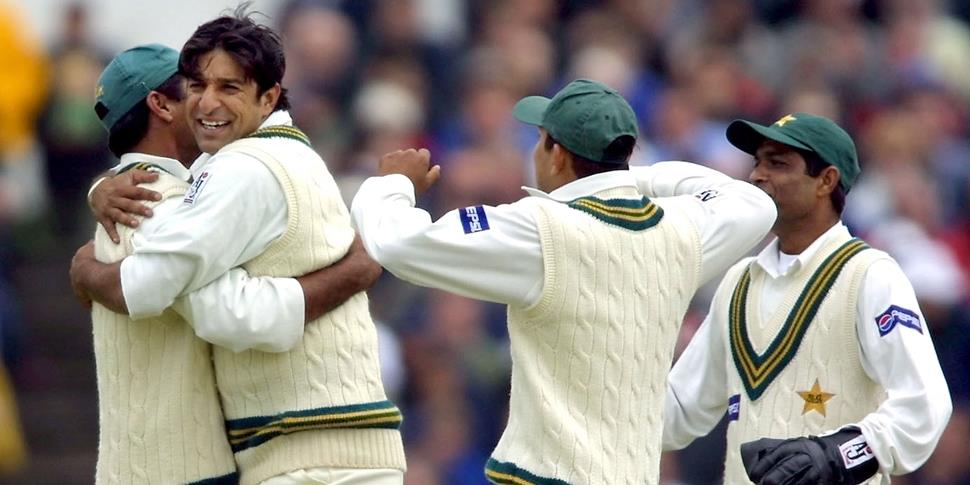 In 1985, Akram made his Test cricket debut for Pakistan against New Zealand, and he took 10 wickets in his second Test match. He was an obscure club cricketer who had failed to make it even to his college squad a few weeks before his selection for the Pakistan team. He attended the tryouts in Gaddafi Stadium in Lahore, Pakistan, but did not receive an opportunity to bowl for the first two days. He received his opportunity on the third day, and his performance persuaded Javed Miandad to insist on his inclusion in the national squad. As a result, despite his lack of local experience, Akram was granted the chance to play for Pakistan.
During the late 1980s, Akram's ascent in international cricket was meteoric. In 1988, he was a member of the Pakistan cricket squad that visited the West Indies. However, a groin injury made him stay away from cricket for a while as he was forced to have two major surgeries. Finally in the year 1990 Wasim Akram made his return with a bash and today he is the first bowler and the only bowler for Pakistan who has taken the highest number of Test wickets for Pakistan which is 414.
ODI Career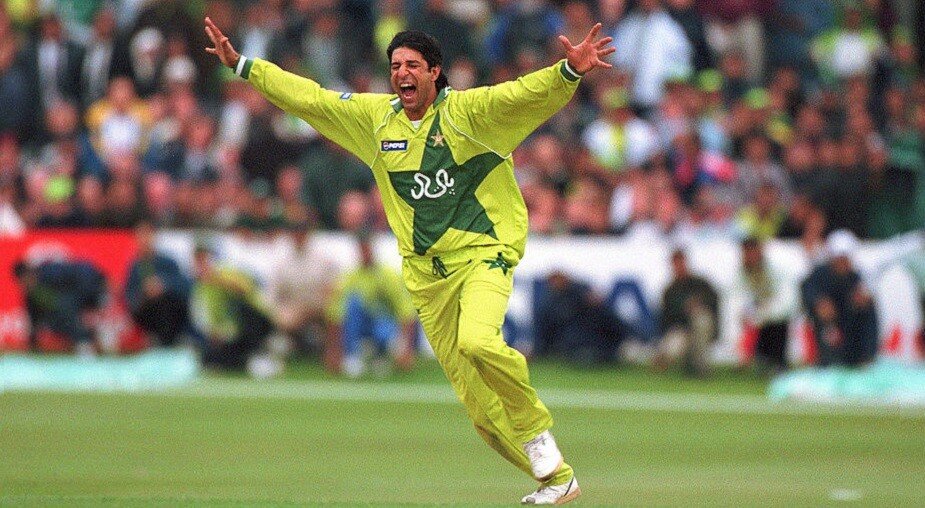 In 1984, Akram made his ODI debut for Pakistan against New Zealand, captained by Zaheer Abbas. In the 1985 Benson & Hedges World Championship, he gained fame after taking five wickets in his third one-day international against Australia. Kepler Wessels, Dean Jones, and skipper Allan Border were among the wickets he took. Wasim Akram is Pakistan's all-time leading wicket-taker in One-Day International cricket.
9) Adam Gilchrist
Adam Craig Gilchrist is an Australian cricket pundit and former international cricketer, as well as the current captain of the Australian national team. He was a record-breaking wicket-keeper and the offensive left-handed batter who reinvented the role for the Australian national team with his aggressive batting. He is widely considered as one of the finest wicket-keeper-batsmen in the game's history.
Early Life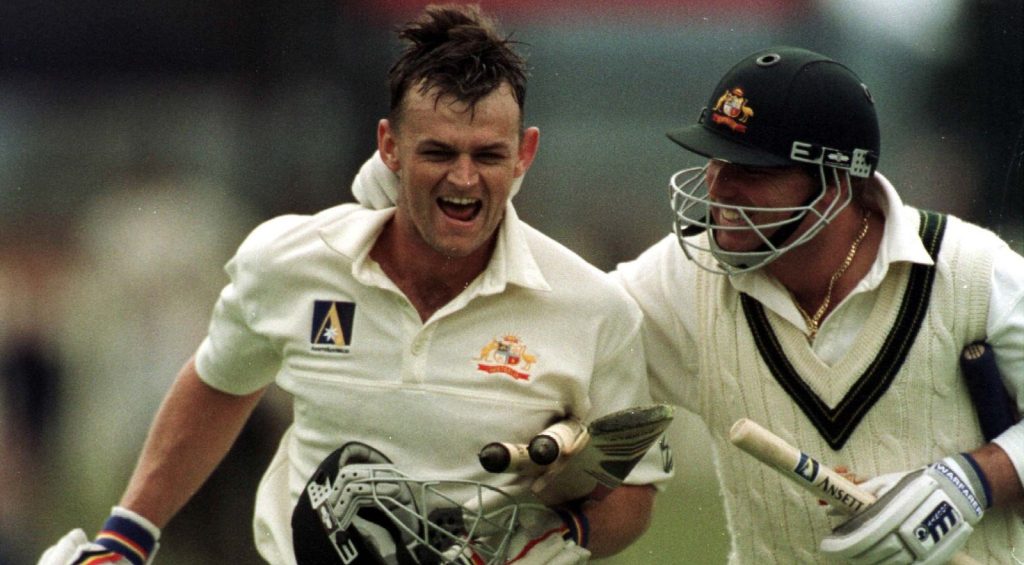 Adam Gilchrist, the youngest of four siblings, was born in Bellingen Hospital in Bellingen, New South Wales, on 14th November 1971. He and his family resided in Dorrigo, Junee, and later Deniliquin, where he won the Brian Taber Shield while playing for Deniliquin South Public School. Adam's parents, Stan and June, relocated the family to Lismore when he was 13 years old, where he led the Kadina High School, cricket team. He also played junior cricket with Old Actonians Cricket Club's under-17 squad during his year at Richmond, winning the Middlesex League and Cup double with them. He relocated to Sydney and played Sydney Grade Cricket for the Gordon District Cricket Club before switching to Northern Districts.
Test Career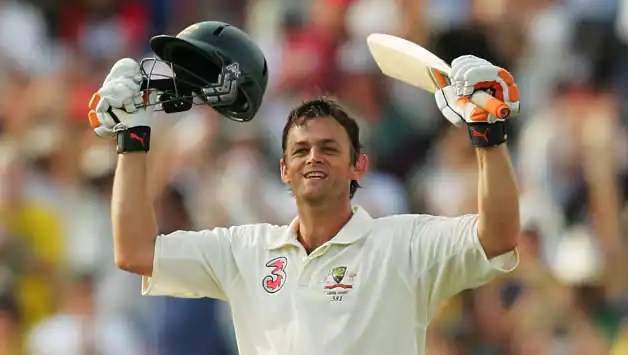 Gilchrist made his Test debut in November 1999 at the Gabba in Brisbane against Pakistan in the First Test. Gilchrist's debut in Test cricket came at a critical time in Australia's history. They have played eight Tests in 1999 up to this time, winning three and losing three. Gilchrist was unfazed by the cold greeting he received at the Gabba; he took five catches, one stump out, and hit a quick 81.
In his second Test match, he scored 149 runs to assist Australia to win a game that was on the verge of being lost. While chasing 369, Australia was struggling at 5/126. To secure an Australian victory, Justin Langer and Adam put up a 238-point partnership. Gilchrist maintained his good form throughout his debut Test season, scoring 485 runs at 69.28 in six games, three against Pakistan and two against India, including two fifties against the latter.
The aggressive batting style of Adam had saved the day for Australia a number of times. Adam was the one who used to perform for Australia with both bat and gloves. Adam was undoubtedly one of the best batsmen to have played for Australia in world cricket.
ODI Career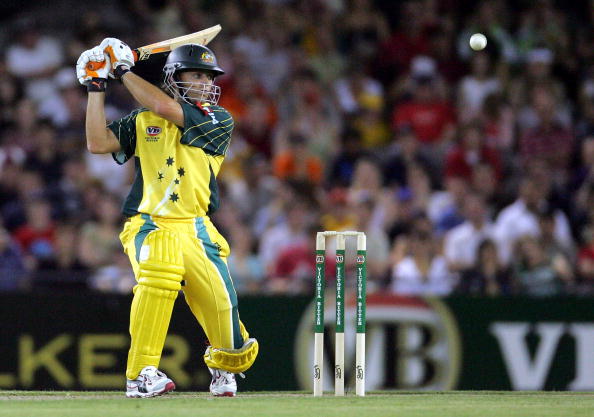 During the early days of the the odi cricket career of Adam, he failed to make an impact for the team and as a result he was frequently dropped from the team. Finally Adam tasted success in Odi cricket with the Australian team during the 1999 world cup campaign. Adam struggled to score during the first three matches. Finally he made a mark against Bangladesh when he went on to score 63 in just 39 balls to help Australia move on to the super six of the tournament. Adam was still struggling to make a mark but finally in the semi final against South Africa, Adam broke the stumps to run out Allan Donald and tied the match. Finally Australia won the World cup first time after 1987 and this was considered to be the start for the future greatest batsmen for Australia.
2003 World Cup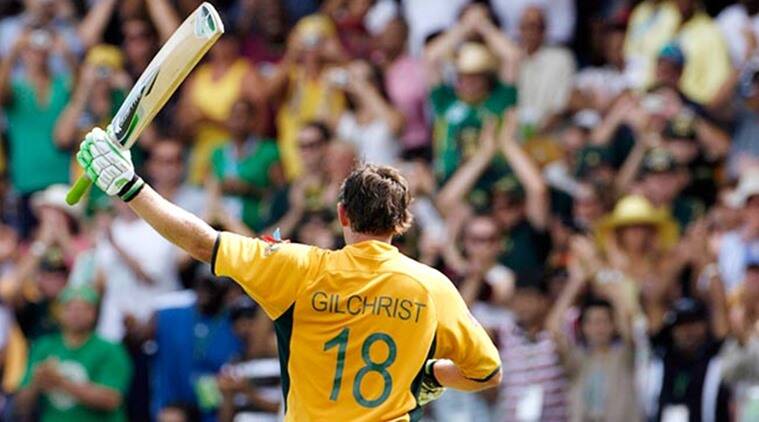 Adam Gilchrist played an important role during the 2003 world cup title defense. With the aggressive batting style, Adam got four half centuries in the tournament in which he got run out at 99 against Sri Lanka. In the semi-final, he scored 22 before being caught off an inside-edge onto pad off the bowling of Aravinda de Silva. The umpire gave no reaction, however Gilchrist walked off the pitch after a moment's pause. In 2009 it was described as an "astonishing moment" drawing criticism from England's Angus Fraser, who "objected to him being canonised simply for not cheating", and from others who "thought that he walked almost by accident; that having played his shot he overbalanced in the direction of the pavilion." His actions nevertheless drew praise from the majority. Australia went on to defeat India and took the trophy back home.
2007 World Cup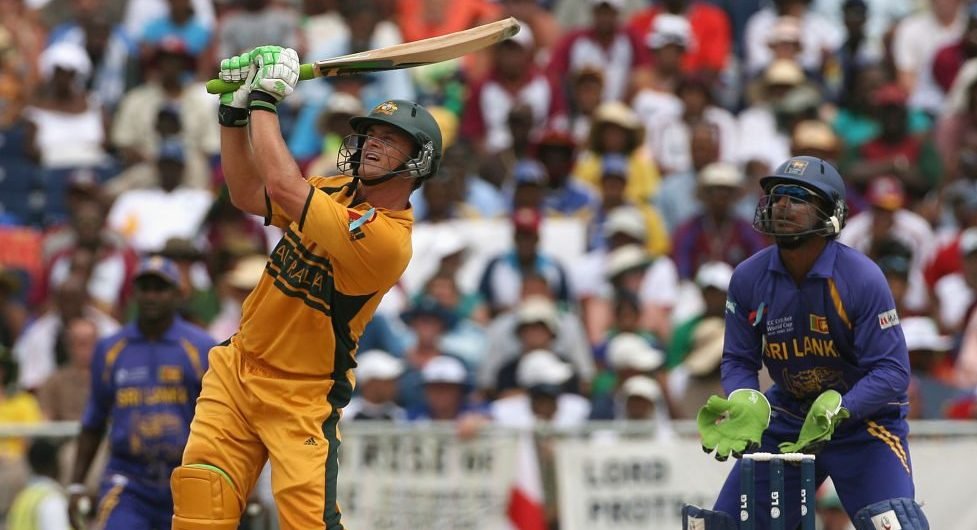 Gilchrist went on to the 2007 World cup with low scoring streaks until in the finals, where Gilchrist went on to score 149 off 104 balls. He also established a record of scoring 50 plus runs in three consecutive world cup finals. Australia went on to defend their title again with this time Gilchrist being awarded with the man of the match award.
Gilchrist was a world class batsman who dominated the world of cricket for more than a decade. He was one of the greatest batsman and a leading cricketer the world had seen.
8) Rahul Dravid
Rahul Dravid is definitely one of, if not the best batsman to have ever played for India. He was instrumental in taking India from being a mediocre cricketing nation to being one of the most dominant cricketing nations with victories over various teams such as Australia, England, and so on. In many ways, Rahul Dravid is a true inspiration for any individual who wants to pursue a career as an athlete.
Since he retired from International Cricket with full ten years of service for the indian cricket team and 15000+ runs under his belt, he has been appointed as the coach for Indian Cricket team.
Early Life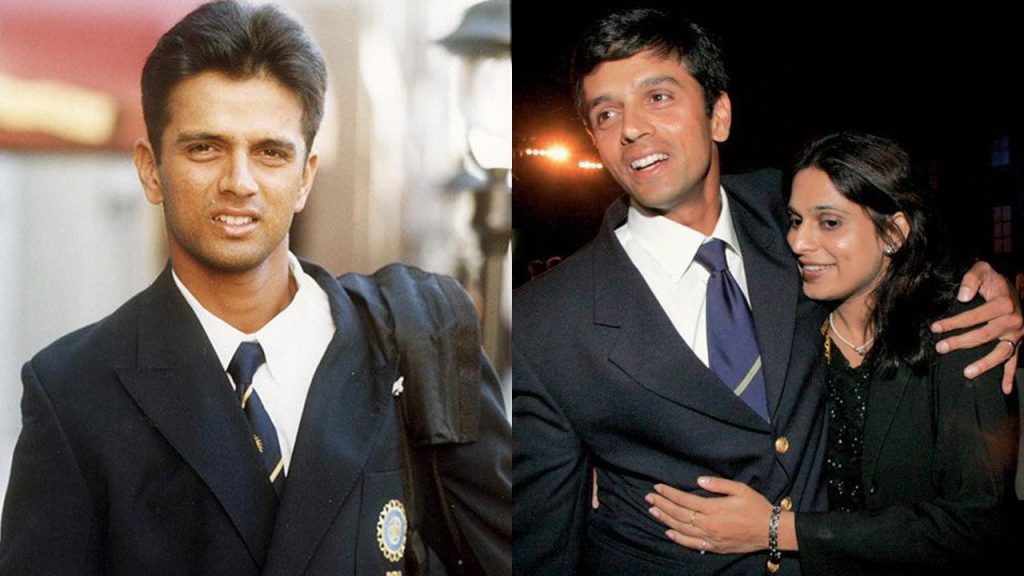 Rahul Dravid was born on 11th January 1973 in Indore, Madhya Pradesh, to a Marathi Brahmin family. Later, his family relocated to Bangalore, Karnataka, where he grew up. Marathi is his mother tongue. Sharad Dravid, Dravid's father, worked for a firm that made jams and preserves, earning him the moniker Jammy. Pushpa, his mother, was an architectural professor at Bangalore's University Visvesvaraya College of Engineering (UVCE). Vijay, Dravid's younger brother, is his best friend. He attended St. Joseph's Boys High School in Bangalore and graduated from St. Joseph's College of Business in Bangalore with a degree in commerce. While pursuing an MBA at St Joseph's College of Business Administration, he was picked for India's national cricket squad.
Test Career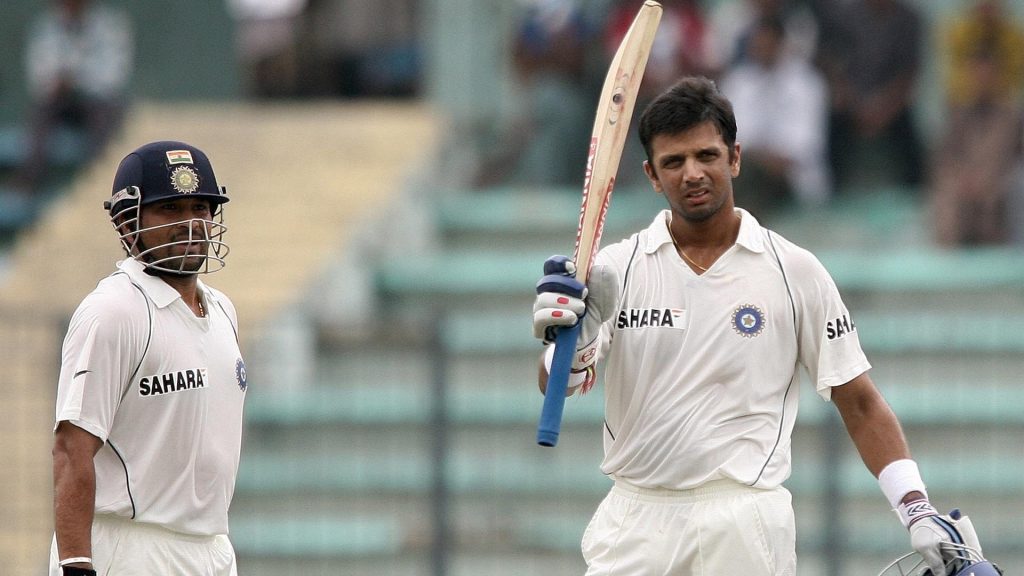 Dravid made his Test debut against England in the Second Test of the series at Lord's on June 20, 1996, at the expense of injured veteran batsman Sanjay Manjrekar. On the morning of the Second Test, Manjrekar, who was suffering from an ankle ailment, had to face a fitness test. Dravid had been told that if Manjrekar failed the test, he would play. After Manjrekar failed the fitness test ten minutes before the toss, Indian coach Sandeep Patil approached Dravid to inform him that he would be making his debut that day.
Dravid went on to score 95 in his debut match and was just 5 runs short from having a dream debut when he was caught off by the bowl of Chris Lewis. In the next tour game against British Universities, Dravid scored a hundred. He scored another fifty in the first innings of the Third Test. Dravid concluded a successful debut series with an impressive average of 62.33 from two consecutive Test matches.
Dravid since his debut in test cricket had made a good name and since then he was always called " Mr. Dependable" for the team. He was arguably the greatest test batsman who was admired by cricket fans all over the world. By the time Dravid retired, he had played 164 test matches in which he had scored a total of 13288 runs with an overall batting average of 52.31.
ODI Career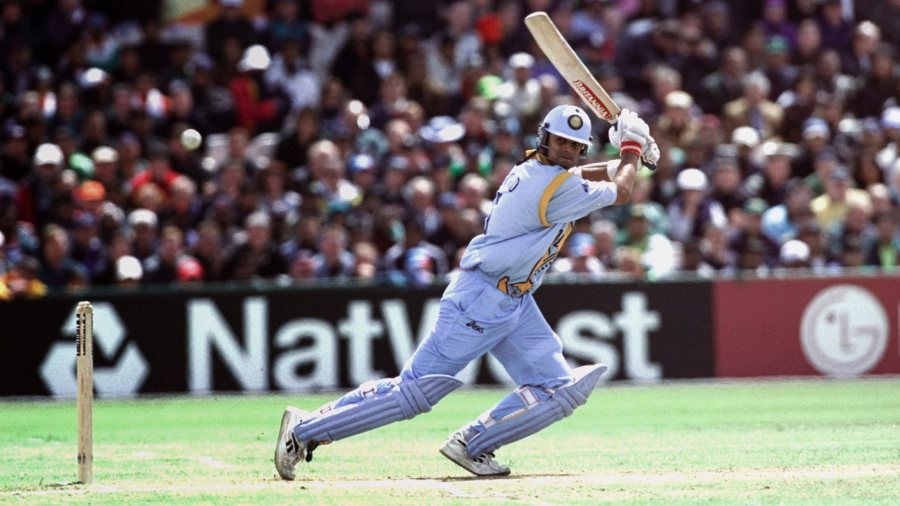 Dravid had a dream debut in terms of test but could not make such an impact during his early days in ODI cricket. Dravid made his international debut on 3 April 1996, replacing Vinod Kambli in an ODI against Sri Lanka in the Singer Cup, which was contested in Singapore shortly after the 1996 World Cup. He didn't do much with the bat, scoring only three runs before being bowled by Muttiah Muralitharan, but he did take two catches. He had another setback the following game, scoring only four runs before being run out against Pakistan.
Dravid's maiden ODI victory was against Pakistan in the 1996 'Friendship' Cup, which took place in the harsh conditions of Toronto. He finished with 220 runs in five matches at an average of 44.00 and a strike rate of 68.53, making him the series' leading scorer. For the 46 runs he scored in the low-scoring third game of the series, he got his first ODI Man of the Match award. In the 1996/97 Standard Bank International One-Day Series in South Africa, he led India with 280 runs from eight games at an average of 35.00 and a strike rate of 60.73, with the highlight being a Man of the Match award-winning effort (84 runs, one catch) in the series' final, which India lost.
Since that time, he started tasting success with his bat in ODI cricket as well. Till today he is considered as one of the greatest batsman in ODIs. Dravid played in 344 ODI matches and went on to score 10889 runs in his career with a batting average of 71.24 for the indian cricket team.
T20 and Indian Premier League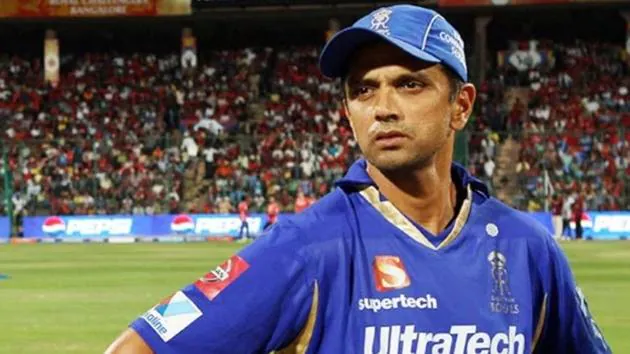 Before retiring, Rahul Dravid was also a part of the inaugural shortest format of the game which had only 20 overs. In the IPL 2008, 2009, and 2010, Rahul Dravid was a member of the Royal Challengers Bangalore team in the Indian Premier league. Later, he played for Rajasthan Royals, leading them to the Champions League T20 finals in 2013 and the Indian Premier League play-offs in 2013. After participating in the 2013 Champions League Twenty20 in September–October 2013, Dravid declared his retirement from Twenty20.
7) Jacques Kallis
Jacques Kallis is the South African team's broad-shouldered Goliath, a guy whose intimidating presence inspires peace in some and fear in others. Few modern-day cricketers are a better match with the concept of the classic cricketer. Kallis is a good, aggressive batter with a rock-solid technique and a mentality that is unaffected by distractions. Despite the fact that his function as a bowler is diminishing with each passing season, he will be remembered as a provider of occasionally startling speed and swing, as well as uncomfortable bounce. His sure-handedness and viper reflexes in the slips make even the most outrageous catches appear routine.
Early Life
Jacques Kallis was born on 16th October 1975. There is not much known about the early life of the best all rounder of all time.
International Cricket career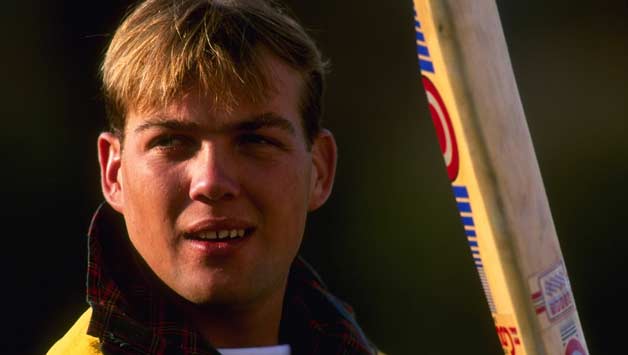 Jacques Kallis is a right-handed batsman and a right-arm fast-medium swing bowler who is largely considered as one of the best allrounders of all time and as South Africa's one of the greatest batter ever. He is the first cricketer in history to score more than 10,000 runs and take more than 250 wickets in both ODI and Test match cricket, as of 2021; he also has 131 ODI catches. In his Test cricket career, he amassed 13,289 runs and 292 wickets while also catching 200 balls.
In addition to being crowned "ICC Test Player of the Year" and ICC Player of the Year in 2005, Kallis was named Leading Cricketer in the World by Wisden in 2008 for his efforts in 2007. On the first day of the first Test against New Zealand on January 2, 2013, Kallis became the fourth player and first South African to achieve 13,000 Test runs. In 2013, he was selected one of Wisden Cricketers of the Year. After playing in the second test against India in Durban in December 2013, he retired from Test and first-class cricket. In this match, Kallis achieved his 45th Test century, making him one of the rare batters to record a century in his final Test match. On July 30, 2014, he announced his retirement from all levels of international cricket.
The fast bowling, amazing fielding efforts and those match winning knocks of the greatest all rounder of all time are missed till date. He was one of those first class cricket players and the best all rounder. The amazing career of Jacques Kallis helped him enter the ICC Cricket Hall of Fame in the year 2020.
6) Ricky Ponting
Ricky Ponting is a cricket coach, commentator, and former player from Australia. Ponting captained Australia during its "golden era," from 2004 to 2011 in Test cricket and 2002 to 2011 in ODIs, and is the most successful captain in international cricket history, with 220 victories in 324 matches and a 67.91 percent winning rate. He is widely regarded as one of the top batters of the contemporary period, having obtained the highest Test batting average in 50 years in December 2006 and was also considered as greatest test batsmen.
Early Life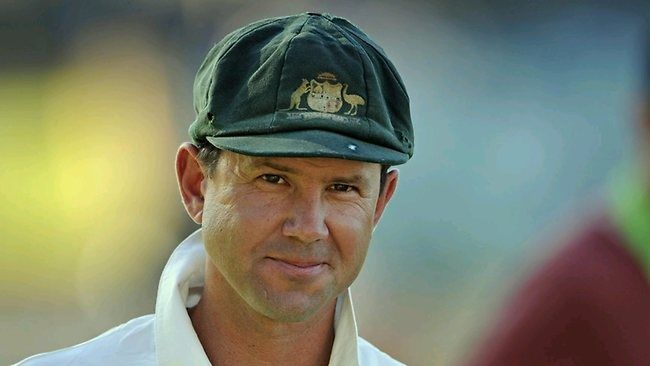 Ricky Ponting, the eldest of Graeme and Lorraine Ponting's four children, was born on December 19, 1974, in Launceston, Tasmania. Lorraine was a state vigoro champion, while Graeme was "a decent club cricketer" and played Australian rules football. Greg Campbell, his uncle, was an Australian Test cricketer in 1989 and 1990. Ponting's parents originally resided in Prospect, 4.1 kilometers south of the city centre; however, they later relocated to Newnham, a working-class neighborhood 6 kilometers north of the city center.
International Cricket Career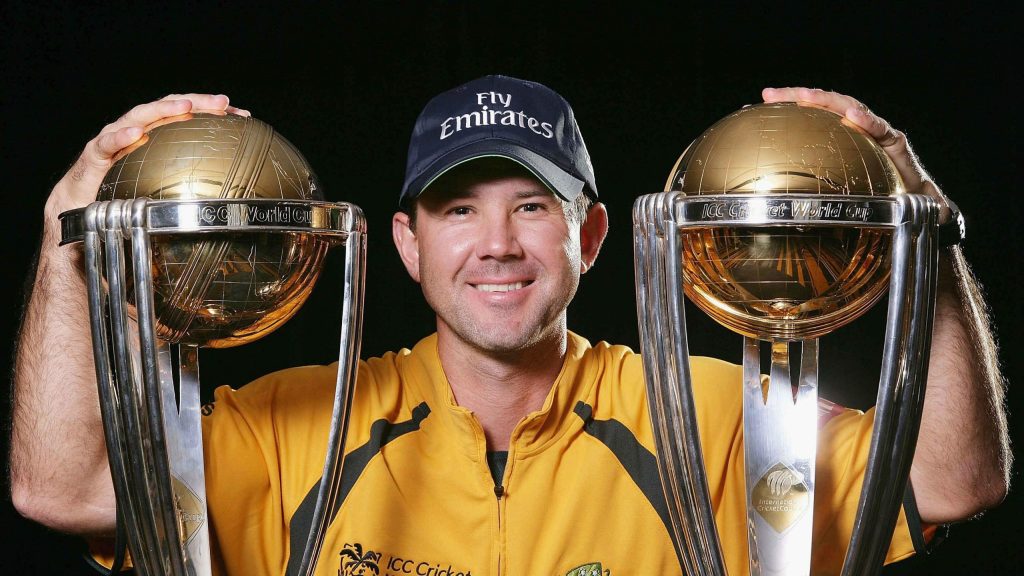 In Australia's domestic Twenty20 tournament, the Big Bash League, Ricky Ponting represented his native state of Tasmania as well as Tasmania's Hobart Hurricanes. He was a right-handed specialist batsman, an excellent slip fielder, and a very occasional bowler. His performance in the Big Bash league had impressed the Australian national team selectors. The selection of Ricky Ponting was considered to be a risky move as his experience was too less and at that team the Australian team was one of those biggest giants in terms of world cricket.
In 1995, Ponting made his ODI debut at number six in the batting order against South Africa. On a challenging batting track, he scored one from six balls as Australia successfully chased down South Africa. After coming to wicket late in the innings, Australia won their second match, this time against New Zealand in Auckland, where Ponting scored 10 not out. In the third International, when Australia lost to India in Dunedin, he had his best series score. Ponting was elevated to number three in the batting order and promptly answered with a 62-run innings off 92 balls.
The Australian Cricket board considered it as a good start for the young debutant and he was asked to sign the contract with the board at the end of 1995-1996 season. This was the start for the greatest batsman and the greatest cricketer to have ever played for Australia. The destructive form of Ricky Ponting had also earned him the position of captain in the year 2002 for the ODIs and 2004 for test cricket.
He captained Australia to their second 5–0 Ashes triumph, as well as victories in the 2003 and 2007 Cricket World Cups, and was a part of Steve Waugh's 1999 World Cup-winning squad. In 2006 and 2009, he guided Australia to successive ICC Champions Trophy victories. He is a combative and at times divisive captain, although he is statistically one of the most successful Test leaders of all time, with 48 victories in 77 Tests between 2004 and December 31, 2010. Ponting is the only cricketer in history to have played in 100 Test triumphs and the most ODI victories, with 262, despite having played in over 160 Tests and 370 ODIs as a player.
Ponting is Australia's top run-scorer in Test and One-Day International cricket. He was voted "Cricketer of the Decade" in 2000, was selected to Cricket Australia's finest Ashes XI in 2017, and was inducted into the ICC Hall of Fame in July 2018. He was hired as the Australian national men's cricket team's assistant coach in February 2019. Australia can never find a replacement for such a great batsman and arguably the best ever they have produced in terms of world cricket.
5) Brian Lara
Brian Lara is a former international cricketer from Trinidad and Tobago who is largely regarded as one of the greatest batters of all time. He has led the Test batting rankings on multiple occasions and owns a number of cricketing records, including the highest individual score in first-class cricket, 501 not out for Warwickshire against Durham at Edgbaston in 1994, which is the only quintuple-hundred in the history of the game.
Early Life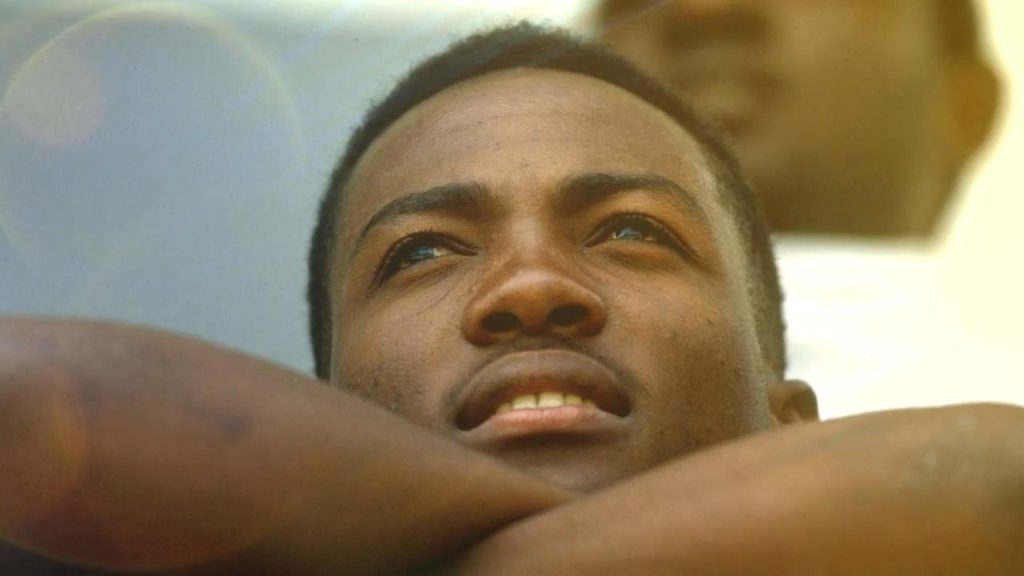 Brian Lara was born on 2nd may 1969. Brian is the eldest of eleven children. At the age of six, his father Bunty and one of his elder sisters, Agnes Cyrus, enrolled him in the local Harvard Coaching Clinic for weekly Sunday coaching sessions. As a result, Lara received a thorough education in proper hitting technique at a young age. St. Joseph's Roman Catholic elementary school was Lara's first school. After that, he proceeded to San Juan Secondary School on Moreau Road in Lower Santa Cruz.
He transferred to Fatima College a year later, at the age of fourteen, where he began his growth as a promising young player under cricket coach Harry Ramdass. He scored 745 runs in the schoolboys' competition at the age of 14, averaging 126.16 runs per innings, earning him a spot on the Trinidad national under-16 squad. He played in his first West Indian under-19 youth competition when he was 15 years old.
ODI Career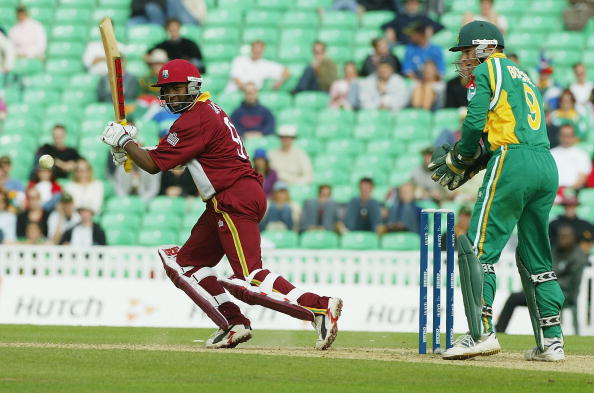 Brian Lara was first given a call for the West Indies team in the year 1988 but Brian Lara went on to withdraw his name following the death of his father. In 1989, he captained a West Indies B Team in Zimbabwe and scored 145. In 1990, at the age of 20, Lara became Trinidad and Tobago's youngest-ever captain, leading them that season to victory in the one-day Geddes Grant Shield. He did not have a debut which was expected and much awaited.
Throughout his career, Brain Lara struggled to make a mark in ODI cricket. Brian had played 299 ODI matches and scored only 10405 runs which included just 19 centuries.
Test Career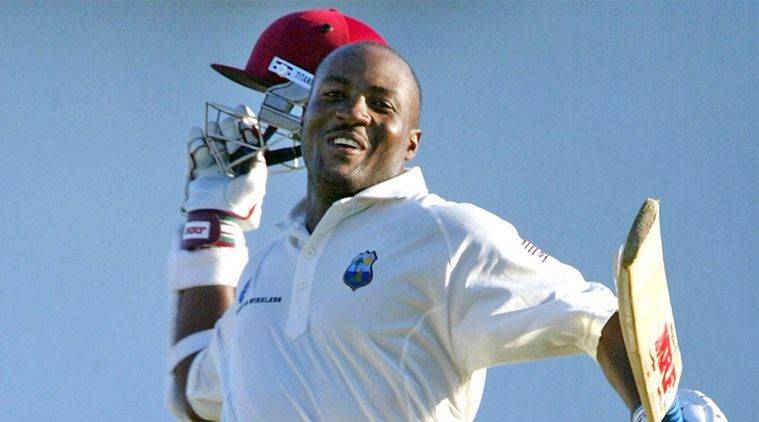 In the year 1990, Brian made his test debut against Pakistan but failed to make a mark when he scored 44 and 5 in two innings. Lara scored 277 against Australia in Sydney in January 1993. This, his first Test century in his fifth Test, proved to be the turning moment of the series, as West Indies went on to win the remaining two Tests and the series 2–1. After hitting 277 at the SCG, Lara named his daughter Sydney.
Lara owns a number of high-scoring world records. In both first-class and Test cricket, he holds the best individual score of 501 not out for Warwickshire against Durham in 1994 and 400 not out for the West Indies against England in 2004. Lara set the Guinness record for most balls in a game with 501 in 474 minutes with just 427 balls. He smashed 308 boundaries, including 10 sixes and 62 fours.
He is the only player to recapture the Test record score of 375, which he set against England in 1994 and held until Matthew Hayden's 380 against Zimbabwe in 2003. He became the second player after Donald Bradman to achieve two Test triple-centuries, and the second player after Bill Ponsford to record two first-class quadruple-centuries, with his 400 not out. In Test cricket, he has nine double-centuries against Bradman's twelve and Kumar Sangakkara's eleven. He was the first captain in history to score five double-centuries, the most by any captain.
When Brian Lara retired from the game, he had scored 11953 runs in 131 test matches which included 34 centuries and a high score of 400 not out which stands strong till date.
4) Sir Viv Richards
Sir Isaac Vivian Alexander Richards is an Antiguan cricketer who played for the West Indies in Test matches and at the international level. He is recognised as one of the all-time great batters. He played at numerous positions during his career, but behind Gordon Greenidge and Desmond Haynes, he was a powerful no. 3 batsman in the historic West Indies XI. At no. 3, Viv Richards had 4,000 test runs with an average of 62. His average is third among all players with over 3500 runs in test cricket at the location, behind Donald Bradman and Walter Hammond.
Wisden named him the best ODI batsman of all time, as well as the third greatest Test batsman of all time, after Donald Bradman and Sachin Tendulkar, in December 2002. In 2000, a 100-member jury of experts named Richards one of the five Cricketers of the Century.
Early Life
Sir Viv Richards was born on 7th March 1952 in St. John's, Antigua, then part of the British Leeward Islands, to Malcolm and Gretel Richards. On a scholarship, he attended St. John's Boys Primary School and subsequently Antigua Grammar Secondary School.
Richards became interested in cricket when he was a child. Mervyn and Donald, two of his brothers, both played the game as amateurs for Antigua, and they urged him to do so. Viv began his training with his father and Pat Evanson, a neighbour and family friend who had previously led the Antigua team.
Early Career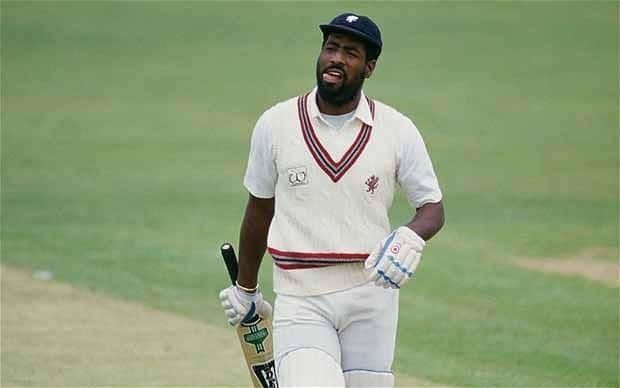 Richards made his first-class debut when he was 19 years old, in January 1972. Richards made 20 and 26 in a non-competition match for the Leeward Islands versus the Windward Islands. A few days later, he made his competitive debut. He scored 15 and 32 in the domestic West Indian Shell Shield for the Combined Leeward and Windward Islands against Jamaica in Kingston, Jamaica. He top-scored in the second innings in a crushing defeat for his team.
Richards moved to the United Kingdom, where Creed set up a league cricket contract for him with Lansdown C.C. in Bath. On April 26, 1973, he made his Lansdown debut as a member of the second XI against Weston-super-Mare. Richards was also hired by the club as an assistant groundsman under head groundsman John Heyward in order to provide him with some financial stability while establishing his profession.
Rise to Stardom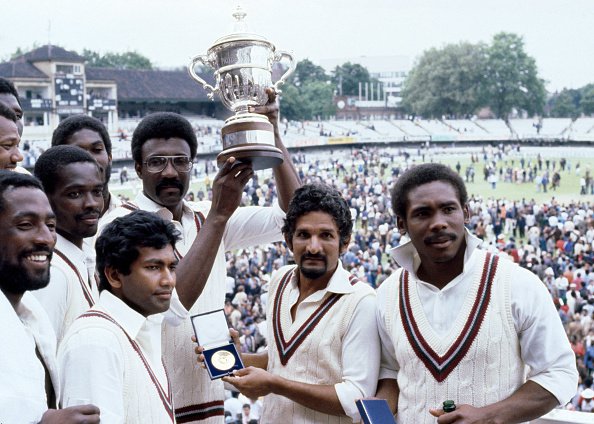 Richards debuted for the West Indian cricket team in a Test match against India at Bangalore in 1974. At the second Test of the series in New Delhi, he scored an unbeaten 192. In the early years of his promising career, the West Indies recognised him as a formidable opener, and he maintained his status.
Richards played a key role in the West Indies' victory in the inaugural Cricket World Cup final in 1975, which he later acknowledged as his most memorable achievement. The West Indies won the World Cup the following year, courtesy to a century by Richards in the final at Lord's, and Richards feels that despite internal island tensions, the Caribbean came together on both occasions.
When Sir Viv Richards retired from cricket, he had played 121 matches in test cricket and had scored 8540 runs with a batting average of 50.23 and a total of 24 centuries. He had also played 187 ODI matches and had scored 6721 with a batting average of 47 runs which included 11 centuries and 45 half centuries.
Shane Warne
Shane Keith Warne is an Australian cricket pundit and former international cricket captain who captained Australia in One Day Internationals. Warne was selected one of the Wisden Cricketers of the Year in the 1994 Wisden Cricketers' Almanack, and is widely regarded as one of the best bowlers in cricket history. In 1997, he was named the World's Leading Cricketer by Wisden.
Early Life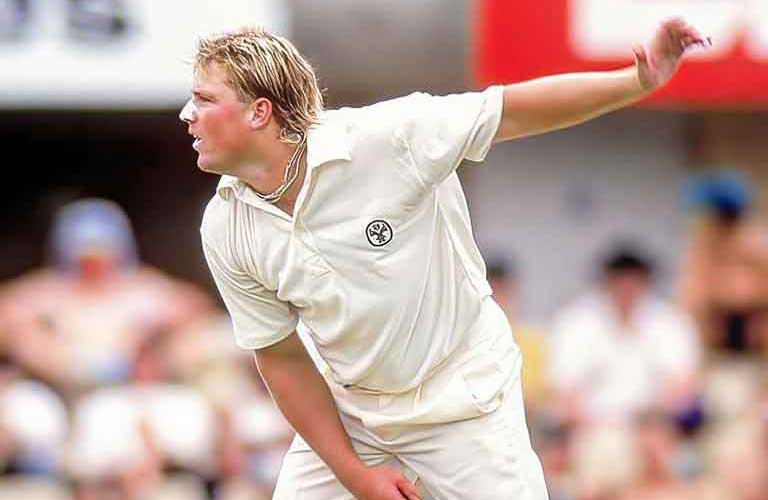 The Australian former cricketer Shane Warne was born on September 13, 1969, in Upper Ferntree Gully, Victoria, an outside suburb of Melbourne, to German-born Bridgette and Keith Warne. From Grades 7–9, Warne attended Hampton High School before being given a sports scholarship to Mentone Grammar. Mentone was where Warne spent his final three years of high school. In the 1983–84 season, he made his debut appearance for the University of Melbourne Cricket Club in the Victorian Cricket Association's under-16 Dowling Shield tournament. He was a good lower-order batsman who bowled a combination of leg-spin and off-spin.
International Career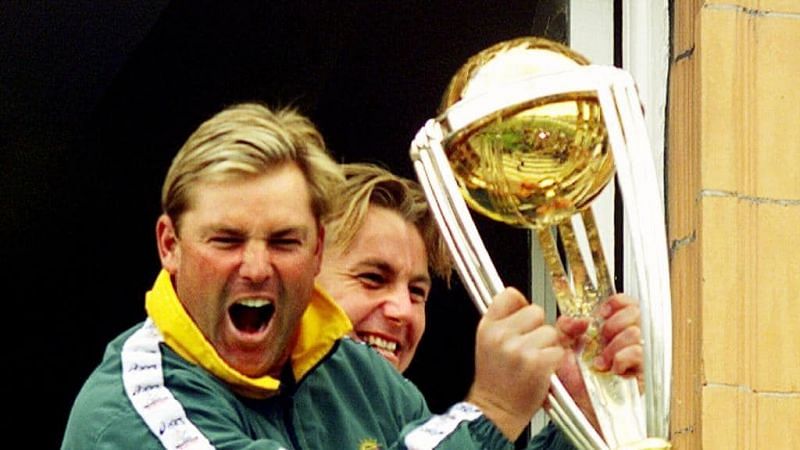 When he was selected into the Australian team in January 1992 for a Test against India at the Sydney Cricket Ground, he had an unremarkable Test debut. In 45 overs, he took 1/150. He took 0/78 in the fourth Test in Adelaide, giving him a series total of 1/228, and he was discarded for the fifth Test at Perth's pace-friendly WACA Ground. His bad form continued against Sri Lanka in Colombo, when he took 0/107 in the first innings. However, on August 22, 1992, he captured the last three Sri Lankan wickets in the second innings without giving a run, resulting in a second innings collapse and a surprising 16-run Australian victory. 'A bowler with a Test average of more than 300 came and took the victory from our hands,' Sri Lankan skipper Arjuna Ranatunga said in an interview.
Between 1993 to 1999, Shane Warne went on to pick 300 wickets in test cricket, a milestone which has been achieved by a very few bowlers in test history. Shane Warne used to rule the world of cricket in modern era until 2003.
Warne was sent home from a one-day series in Australia in February 2003, a day before the World Cup, after a drug test during the series revealed a positive result for a prohibited diuretic. Shane Warne stated that he only took one "fluid tablet"—the prescription medication Moduretic—given to him by his mother to help him look better. Warne received a one-year suspension from organised cricket after an Australian Cricket Board commission judged him guilty of violating the Board's drug code.
When Warne returned to cricket, the world of cricket still witness his destructive form until the day he retired. He had played 145 test matches and had scored 3154 runs and had taken 708 wickets. He had also taken part in 194 ODI matches and had scored 1018 runs and took over 293 wickets.
Sir Donald Bradman
Sir Donald George Bradman, also known as "The Don," was an Australian cricketer who is usually regarded as the greatest batsman of all time. Bradman's lifetime Test batting average of 99.94 is often regarded as the finest accomplishment by any athlete in any major sport. Australian legend has it that the youthful Bradman practised alone with a cricket stump and a golf ball. Bradman rose from bush cricket to the Australian Test squad in just over two years. He had established several records for highest scoring before his 22nd birthday, some of which still stand, and he had become Australia's athletic idol at the height of the Great Depression.
Bradman regularly scored at a level that made him "worth three batters to Australia" during the course of his 20-year playing career, according to former Australia captain Bill Woodfull. The England squad created a contentious set of tactics known as Bodyline specifically to limit his scoring. Sir Don Bradman was devoted to aggressive, entertaining cricket as a captain and administrator, and he drew record crowds.
Sir Donald Bradman despised the continual adoration, and it influenced how he interacted with people. The media's focus on his individual performances damaged ties with several teammates, officials, and journalists, who perceived him as distant and suspicious. He made a stunning comeback after a forced absence during WWII, captaining an Australian team known as "The Invincibles" on a record-breaking undefeated tour of England.
Early Life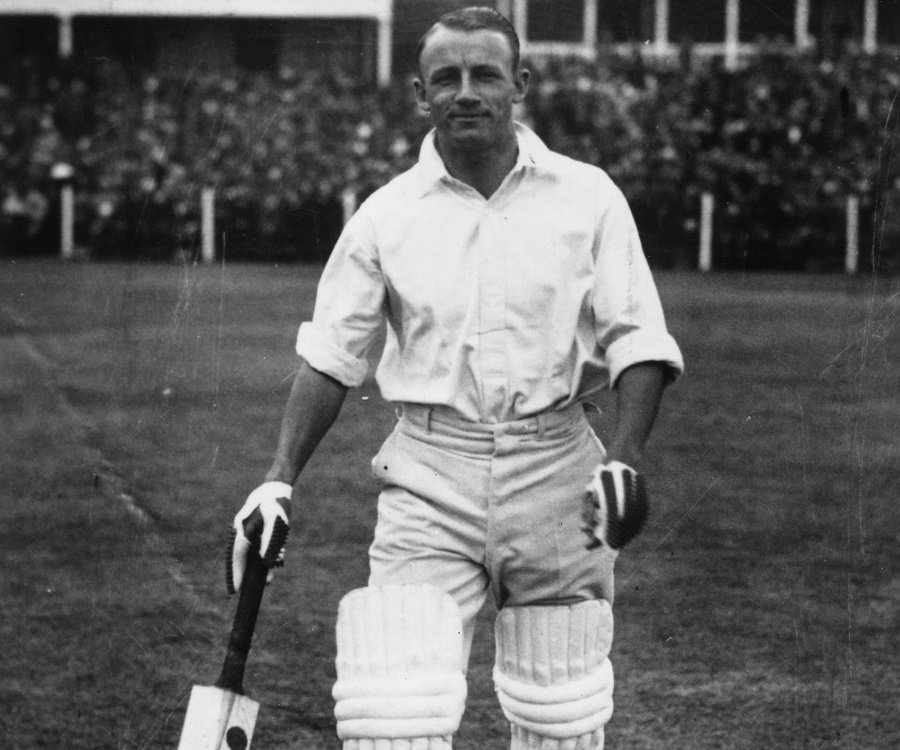 Donald George Bradman was born in Cootamundra, New South Wales, on August 27, 1908. He was the youngest son of George and Emily Bradman. Victor was his brother, and he had three sisters named Islet, Lilian, and Elizabeth May. Bradman's ancestors were English on both sides of his family. Charles Andrew Bradman, his grandpa, emigrated to Australia from Withersfield, Suffolk.
First class career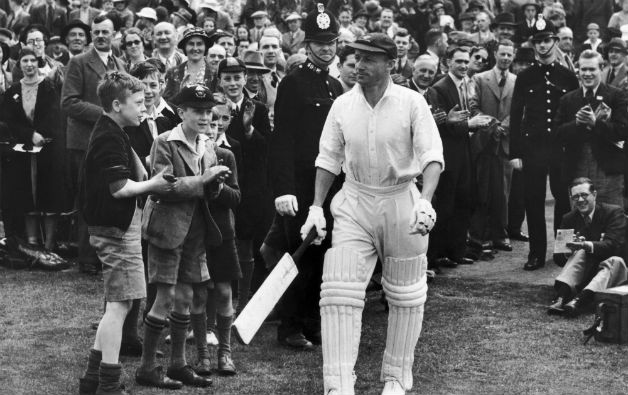 At the age of 19, Bradman made his first-class debut at the Adelaide Oval. With an innings of 118, he became the first player to score a century on debut, displaying what would become his trademarks: quick footwork, calm confidence, and rapid scoring. He scored his first century at the SCG in the season's last match, against Sheffield Shield champions Victoria. Bradman was not selected for Australia's second squad to tour New Zealand, despite his talent.
Bradman thought that coming to Sydney for the 1928–29 season, when England was touring in defence of the Ashes, would boost his prospects of being selected for Tests. He continued to work in real estate at first, but then moved on to a promotion position with Mick Simmons Ltd, a sports goods store. He struck a century in each innings against Queensland in the first match of the Sheffield Shield season.
By the end of the career of Sir Donald Bradman, he had scored a total of 28067 runs in fist class cricket in just 234 matches which included 117 centuries and a high score of 452 not out. He also had a batting average of massive 95.14. He had also picked up 36 wickets.
International Career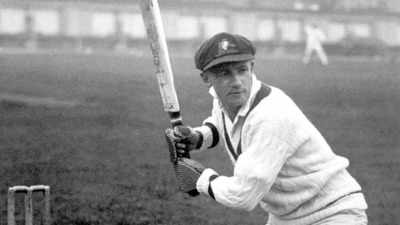 During the debut test match for Bradman, Australia were 66 all out and lost by a total of 675 runs which is a record till date. Bradman scored 18 and 1 respectively which forced the selectors to drop him during the next match. During the fifth test of the same series, Bradman went on to score 123 runs in the first innings. This was considered as a start of a future star.
In a trial match to select the team that would tour England, he was last man out in the first innings for 124. As his team followed on, the skipper Bill Woodfull asked Bradman to keep the pads on and open the second innings. By the end of play, he was 205 not out, on his way to 225. Against Queensland at the SCG, Bradman set a then world record for first-class cricket by scoring 452 not out he made his runs in only 415 minutes.
Facing Death
Before the 1993 Ashes tour, Bradman was given the role of a vice captain for the team. It was also seen that Bradman was declining in terms of health as he was having some heart problems. During that time, Wisden wrote " …there were many occasions on which he was out to wild strokes. Indeed at one period he created the impression that, to some extent, he had lost control of himself and went in to bat with an almost complete disregard for anything in the shape of a defensive stroke ". At that time, Bradman went 13 first class innings without a century which was the longest in his career.
When Bradman retired, he had played 52 test matches and had scored 6996 runs with a batting average of 99.94, a record yet to be broken. He had also scored 29 centuries and also picked up 2 wickets.
1) Sachin Tendulkar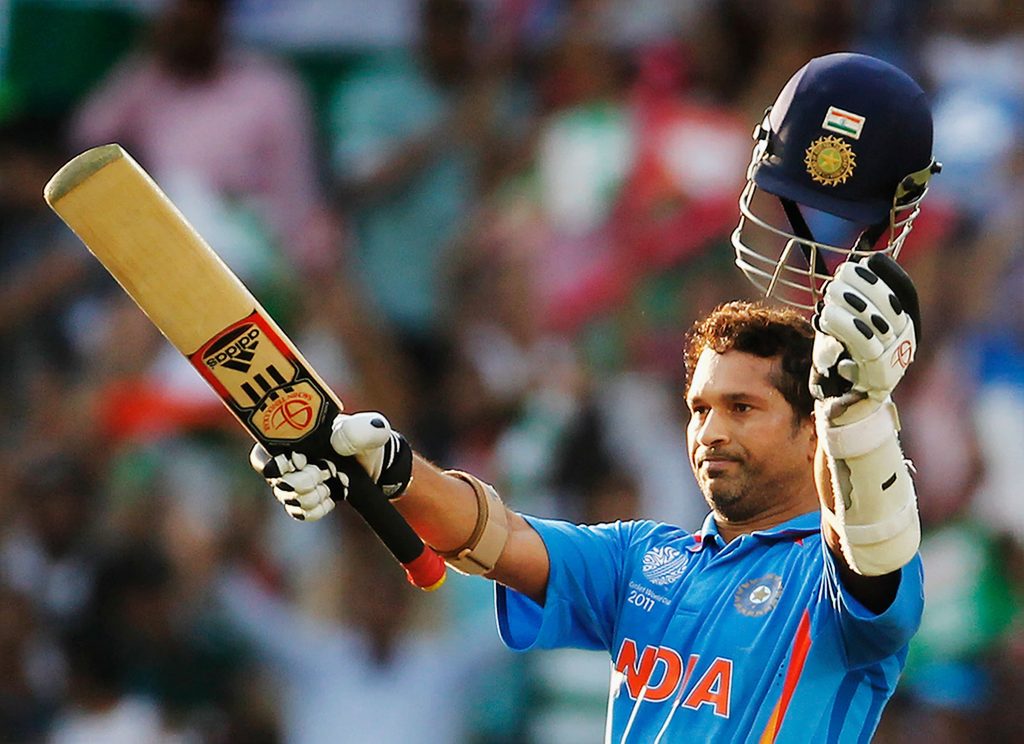 Sachin Ramesh Tendulkar is an former Indian cricketer who played for Indian national team at the international level. He is largely considered to be one of the best batsman in cricket history. He is the all-time leading run scorer in international cricket, the only player to score 100 international centuries, the first batsman to score a double century in a One Day International, the all-time leading run scorer in both Test and ODI cricket, and the only player to reach 30,000 runs in international cricket. In 2013, he was the only Indian cricketer nominated to an all-time Test World XI to commemorate Wisden Cricketers' Almanack's 150th anniversary. "Little Master" or "Master Blaster" are some of his nicknames.
The list of greatest cricketers of all times is always incomplete without the former indian cricketer Sachin Tendulkar topping the list. Sachin Tendulkar began playing cricket at the age of eleven, making his Test debut against Pakistan in Karachi on November 15, 1989, at the age of sixteen, and going on to represent Mumbai locally and internationally for over twenty-four years. He was voted the second-greatest Test batsman of all time, behind Don Bradman, and the second-greatest ODI batsman of all time, behind Viv Richards, by Wisden Cricketers' Almanack in 2002, halfway through his career. Later in his career, Tendulkar was a member of the Indian squad that won the 2011 World Cup, which was his first win for India in six World Cup appearances.
Early Life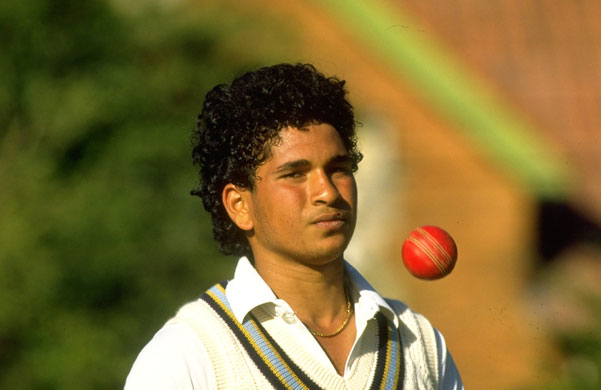 Sachin Tendulkar was born on April 24, 1973, at the Nirmal Nursing Home in Dadar, Bombay, to a Rajapur Saraswat Brahmin maharastrian family. Ramesh Tendulkar, his father, was a well-known Marathi author and poet, while Rajni, his mother, worked in the insurance sector. Sachin Tendulkar was named after Sachin Dev Burman, Ramesh's favourite music director. Tendulkar has three older siblings: Nitin and Ajit, two half-brothers, and Savita, a half-sister. They were Ramesh's children from his first marriage, who died shortly after her third kid was born.
Domestic Career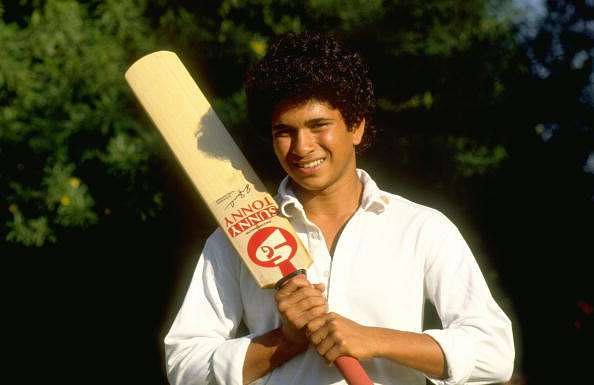 Tendulkar was picked to represent Bombay in the Ranji Trophy, India's main domestic First-class cricket event, for the 1987–88 season on November 14, 1987, when he was 14 years old. Despite being frequently utilised as a replacement outfield, he was not picked for the final eleven in any of the matches. Tendulkar made his debut for Bombay against Gujarat at Wankhede Stadium on 11 December 1988, at the age of 15 years and 232 days, scoring 100 not out, making him the youngest Indian to score a century on debut in first-class cricket. He was selected to play for the team by then Bombay captain Dilip Vengsarkar after watching him easily playing India's best fast bowler at the time, Kapil Dev, in the Wankhede Stadium's Cricket.
In 1992, at the age of 19, Tendulkar became the first overseas-born player to represent Yorkshire, which prior to Tendulkar joining the team, never selected players even from outside Yorkshire. Selected for Yorkshire as a replacement for the injured Australian fast bowler Craig McDermott, Sachin Tendulkar played 16 first-class matches for the county and scored 1070 runs at an average of 46.52
Indian National Team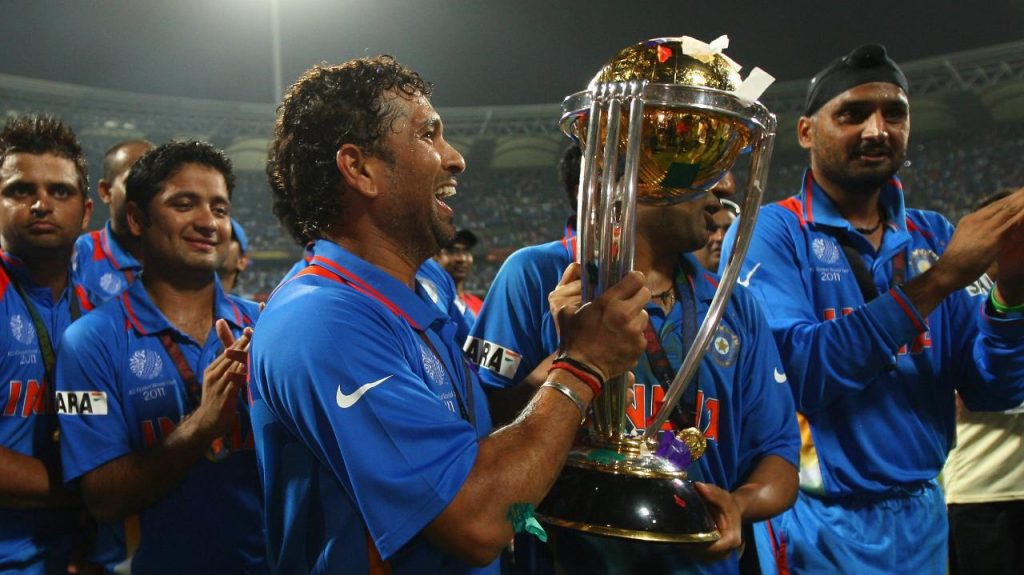 At the age of 16 years and 205 days, Sachin Tendulkar made his Test debut against Pakistan at Karachi in November 1989. Waqar Younis, who was also making his debut in that match, bowled him for 15 runs. Younis was noteworthy for how he handled several knocks to his body at the hands of the Pakistani speed attack. Sachin Tendulkar was hit on the nose by a bouncer delivered by Younis in the fourth and final Test at Sialkot, but he refused medical attention and proceeded to bat despite the fact that he was gushing blood. Sachin Tendulkar hit 53 runs off 18 balls in a 20-over exhibition game in Peshawar staged concurrently with the bilateral series, featuring a 27-run over (6, 4, 0, 6, 6, 6) against leg-spinner Abdul Qadir. The then-Indian captain Krishnamachari Srikkanth afterwards described it as "one of the finest innings I have ever seen."
Sachin Tendulkar's best years were 1994–1999 when he was in his early twenties and at the top of his game. In a match against New Zealand in Auckland in 1994, he began the batting and scored 82 runs off 49 balls. On September 9, 1994, in Colombo, Sri Lanka, he achieved his first ODI century against Australia. Sachin Tendulkar needed 78 ODIs to get his first century. Tendulkar's meteoric ascent continued in 1996, when he was the highest run-scorer in the World Cup, with two centuries. In the semi-final against Sri Lanka, he was the only Indian batsman to play well.
There was also a phase when Sachin Tendulkar was given the captaincy of the Indian team on two tenures. There were high hopes from everyone but both the tenures seemed unsuccessful, both for Sachin and the team. Before retiring, the Indian team wanted to honor the God of Cricket and decided to bring the 2011 Cricket World Cup to India. They promised Sachin that the world win the World cup for Sachin and they did. It was the Last World Cup which saw the God of Cricket.
Before Sachin Tendulkar retired, he had played 200 test matches and scored a total of 15921 runs with a batting average of 53.78 which included 51 centuries. He had also taken part in 463 ODI matches and scored 18426 runs with a batting average of 44.83 and 49 centuries.
The God of Cricket had established a number of records that are standing strong to date and they seem like cannot be broken in the modern era. The modern era cricket can never find another master blaster.\
Get more cricket related news on Sportslibro.com