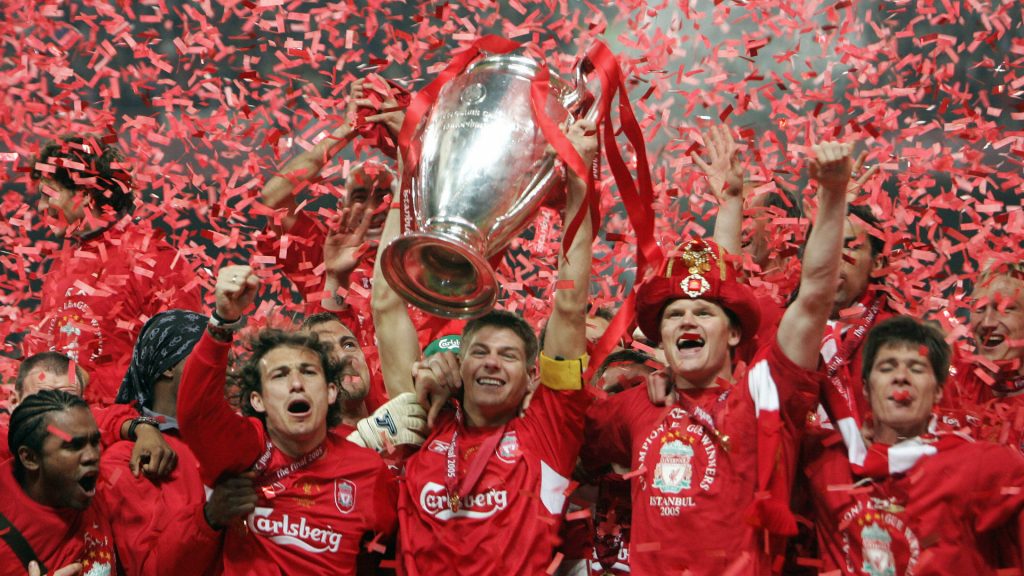 There are some players in this football fraternity who dedicated their lives to this beautiful game and gave their sweat and blood for their beloved teams and won the respect and love from the onlookers for their dedication and love for the game.
When Fans all over the world talk about Liverpool the one name that comes first in their mind is the furious captain who stood beside the club in their good and bad days and gives his everything for the club.
Steven Gerrard Biography:
He is the one who started his journey with the English giants Liverpool though got several offers from around the world but never walk away from the club and always stand beside with his club, The Englishman got the Character which made him what he is right now.
In respect to the club once Steven Gerrard said: "When I die, don't bring me to the hospital. Bring me to Anfield. I was born there and will die there.".
Steven Gerrard Family: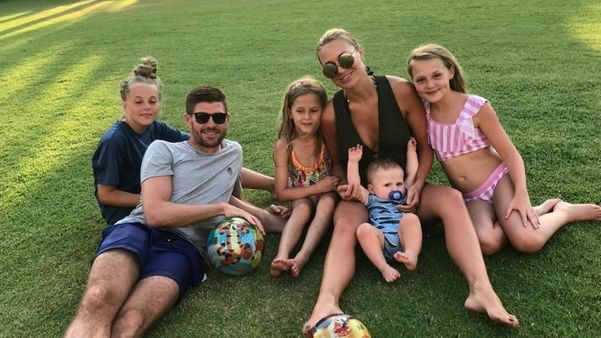 Steven Gerrard Family comprises with his father Named Paul Gerrard, and his mother's name is Julie Ann Gerrard, and with wife Alex Curran, and with his four children named Lexie Gerrard, Lilly-Ella Gerrard, Lourdes Gerrard, and Lio Gerrard. Steven Gerrard and Alex Curran tied their knot on 16 June 2007.
The ceremony took place at Cliveden House Hotel in Taplow, Buckinghamshire, and con incidentally on the same day when Gerred tied his knot, his other fellow countryman Gary Neville and Michael Carrick, were married the same day.
Steven Gerrard Career:
Steven Gerrard Biography says that in his glorious career with the Reds, Steven Gerrard trophies that he has won some of the major tournaments like the Memorable 2005 Champions League trophy against AC Milan and also two FA cup trophies and one UEFA super cup trophy in his Prolonged Career.
A versatile and well-rounded player, best known for his ball-striking skill from distance, highly regarded for his leadership, a hardworking box-to-box player with great endurance in his prime.
Gerrard is the only footballer to score in an FA Cup Final, a League Cup Final, a UEFA Cup Final, and a UEFA Champions League Final, winning on each occasion.
He was usually deployed in the central midfield, but he had also been used as a second striker, a holding midfielder, an attacking midfielder, a right-back, and a right-winger.
Early Career:
Liverpool Academy:
Steven Gerrard started out playing for hometown team Whiston Juniors, where he was noticed by Liverpool scouts. He joined the Liverpool Academy at the age of nine and, ultimately, signed a professional contract with them at age of 17.
His childhood footballing heroes were John Barnes and Ian Rush at Liverpool and English International Paul Gascoigne. In his 2015 autobiography, he said the four best players to have played alongside him were former Liverpool teammate Xabi Alonso, Fernando Torres, and Luis Suárez and England team-mate, Wayne Rooney.
English professional footballer who was considered one of the most complete footballers in the world in the early 2000s, he played for Liverpool's youth squad and signed a professional contract Liverpool.
Club Career: Liverpool FC
Steven Gerrard Liverpool debut was made on the 29th November 1998 against Blackburn Rovers, In his first season, he made 13 appearances for the Reds.
After that in the 2000-01 season, Gerrard made fifty appearances for the club with ten goals to his name and in that season won his first major trophy FA cup with them, and since then Steven Gerrard Premier League dominance begun.
Liverpool Captain: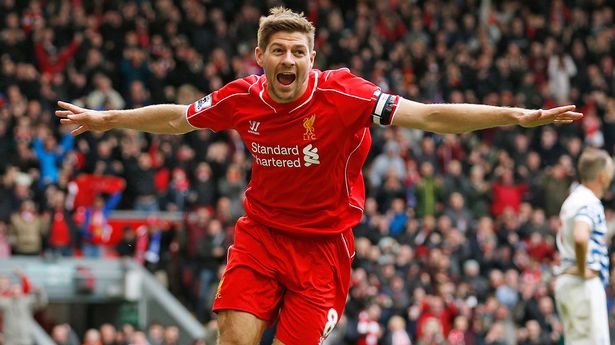 As his career progressed, Steven Gerrard Captined Liverpool since 2003, at just the age of 23. He spent the majority of his playing career as a central midfielder for Liverpool fc, with most of that time spent as club captain, as well as captaining the England national team.
He was widely regarded as one of the greatest midfielders of all time and he was awarded the UEFA Club Footballer of the Year award in 2005, and the Ballon d'Or Bronze Award.
In the 2004–05 season Steven Gerrard Champions league trophy end the trophy drought of the long span of 21 years, scoring a key goal in Liverpool's dramatic three-goal comeback against AC Milan in the final.
During the following off-season, after their Champions League loss, he got into a high-profile contract dispute with Liverpool that nearly made Steven Gerred Chelsea move confirmed but later things got settled and Steven Gerrard Signed Contract With Liverpool.
Gerrard then helped Liverpool win both the 2005–06 FA Cup and UEFA Super Cup, and he was named the Professional Footballers' Association Player of the Year at season's end.
In 2007 Liverpool was able to reach UCL final for the second time in three years but lost to AC Milan by a score of 2–1. Gerrard scored a career-high 24 goals in the 2008–09 PL season, which got him the Football Writers' Association Footballer of the Year award.
LA galaxy:
Later, Steven Gerrard moved to America and Steven Gerrard MLS career started with LA Galaxy in 2015 where he spent one-and-a-half seasons with them, on 6th November 2016 Steven Gerrard played his Last match he played against Colorado Rapids in MLS club playoffs.
International Career:
Gerrard was a member of the English national under-21 team, and Steven Gerrard England Debut was on 31st May 2000 against Ukraine, He made one appearance in the 2000 European Championship (Euro Cup), but an injury kept him out of the 2002 World Cup.
He greatly contributed to England's runs to the quarterfinals in both the Euro 2004 andWorld Cup in the year 2006.
He was named captain of the English national team during the qualifying round of the 2010 World Cup, in which England was subsequently knocked out in the round of 16.
England again advanced to the quarterfinals of Euro 2012 and also reached the 2014 World Cup and played just two games (both losses) to reach the final, which was the earliest the country had ever been knocked out of the tournament finals. In 2009, Zinedine Zidane and Pelé said that they considered Gerrard to be the best footballer in the world.
Steven Gerrard Biography covers his entire international journey with the Three Lions.
Steven Gerrard Retirement:
As he entered his mid-30s and his physical capability declined, the number of long-range strikes at goal decreased, with most of his goals coming from free kicks and penalty kicks. He possessed the good technical and aerial ability, as well as notable defensive attributes.
After his short Stint with the MLS giants LA Galaxy on 6th 2016 He played his last professional match for them and decided to hang up his boots.
Steven Gerrard Controversy: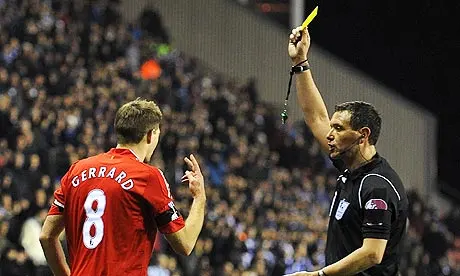 Assault Charges: In 2008, Steven Gerrard was charged with assault and affray following an incident at a nightclub in which he allegedly punched a man in the face. Gerrard was acquitted of all charges.
Red Card in the FA Cup Final: In the 2005 FA Cup Final between Liverpool and West Ham, Steven Gerrard received a red card for a challenge on Paul Konchesky. The red card was controversial, as many argued that it was a harsh decision.
Transfer Request: In 2005, Steven Gerrard submitted a transfer request to Liverpool, citing his desire to leave the club. He ultimately decided to stay with Liverpool and went on to have a successful career with the club.
England Captaincy: In 2010, Steven Gerrard was appointed captain of the England national team. However, his tenure was marked by controversy, including the 2010 World Cup in which England were eliminated in the second round.
Steven Gerrard Post Retirement:
Liverpool Academy:
After ending his playing career, Gerrard remained on the sidelines as a coach, first as a youth coach for Liverpool in 2017 and then Steven Gerrard manager Journey started with the Scottish giant's Rangers in 2018. He was made a Member of the Order of the British Empire (MBE) in 2006.
Rangers FC:
Gerrard began discussions to become the next manager of Scottish Premiership team Rangers in late April 2018. On 1 May, current manager Graeme Murty was fired, and the club confirmed three days later that Gerrard will take over as manager on 1 June, ahead of the 2018–19 season, signing a four-year deal. On July 12, he made his senior management debut, leading Rangers to a 2–0 UEFA Europa League victory over Macedonian club Shkupi.
During the 2020–21 season, Gerrard led Rangers to a record-breaking season, winning back-to-back derbies against rivals Celtic and finishing first in their Europa League group. Rangers won the Scottish Premiership without losing a single league match on March 7, 2021, their first league victory in ten years and their 55th top-flight title overall.
Aston Villa:
Gerrard was named as head coach of Premier League team Aston Villa on 11 November 2021 on a three-and-a-half-year deal, following Dean Smith, who was fired four days earlier. Villa paid Rangers roughly £4 million in compensation to get him out of his contract. In his debut game as manager, he guided the team to a 2–0 home win over Brighton & Hove Albion in the Premier League.
Steven Gerrard Records & Achievements:
Steven Gerrard helped his Liverpool team win two FA Cups, three League Cups, one UEFA Champions League, one UEFA Cup, and one UEFA Super Cup. In the year 2005, Steven Gerrard received the 'Ballon d'Or Bronze Award' and was named the 'UEFA Club Footballer of the Year', and it was the golden phase in Steven Gerrard Biography.
Later, in 2007, he became a Member of the Order of the British Empire, the honor he was presented by Queen Elizabeth II. He was among the 18 players selected for the 'UEFA Ultimate Team of the Year' in 2015, including the Brazilian legend Ronaldinho.
As a player:
Liverpool:
FA Cup: 2000–01, 2005–06.
Football League Cup: 2000–01, 2002–03, 2011–12.
FA Community Shield: 2001, 2006.
UEFA Champions League: 2004–05.
UEFA Cup: 2000–01.
UEFA Super Cup: 2001, 2005.
Individual:
Ballon d'Or third place: 2005.
UEFA Club Footballer of the Year: 2005.
PFA Players' Player of the Year: 2005–06.
PFA Young Player of the Year: 2000–01.
PFA Premier League Team of the Year: 2000–01,2003–04,2004–05,2005–06,2006–07,2007–08,2008–09,2013–14.
PFA Fans' Player of the Year: 2000–01,2008–09.
PFA Merit Award: 2015.
FWA Tribute Award: 2013.
FWA Footballer of the Year: 2008–09.
IFFHS World's Most Popular Footballer: 2006.
Onze d'Argent: 2005.
FA England Player of the Year Award: 2007,2012.
Liverpool Player of the Season: 2004,2006,2007,2009.
Liverpool Fans Online Player of the Season: 2005,2007.
BBC Sports Personality of the Year Award – 3rd Place: 2005.
FIFA FIFPro World XI: 2007, 2008, 2009.
FIFA FIFPro World XI 5th team: 2013.
UEFA Team of the Year: 2005, 2006, 2007.
UEFA Ultimate Team of the Year.
UEFA Team of the Century.
UEFA European Championship Team of the Tournament: 2012.
UEFA Champions League Final Man of The Match: 2005.
ESM Team of the Year: 2008–09.
Premier League Player of the Month: March 2001, March 2003, December 2004, April 2006, March 2009, March 2014.
Premier League 20 Seasons Awards (1992–93 to 2011–12).
Fantasy Teams of the 20 Seasons (Public choice).
MLS All-Star: 2015.
English Football Hall of Fame: 2017.
Match of the Day Premier League all-time XI: (published 2017).
BBC Goal of the Season: 2006.
FIFA Club World Cup Silver Ball: 2005.
Premier League top assist provider: 2013–14.
Orders and special awards:
Order of the British Empire (Civil) Ribbon.png Member of the Order of the British Empire.
Honorary Fellowship from Liverpool John Moores University to mark his contribution to the sport.
Records:
Most matches as Liverpool captain: 473.
Top Liverpool goalscorer in UEFA Champions League: 30.
As a manager:
Individual:
Scottish Premiership Manager of the Month: April 2019,[273] September 2019, [274] December 2019.
Steven Gerrard Net Worth:
The Net Worth of Steven Gerrard is around $90 million as of now in 2020, and most of his earning came from the beautiful game of Football.
Steven Gerrard Social Media Handles:
Steven Gerrard Facebook:https://www.facebook.com/SG8OfficialLiverpoolLegend/
Steven Gerrard Instagram:https://www.instagram.com/stevengerrard/?hl=en