Cristiano Ronaldo girlfriends:
Cristiano Ronaldo dos Santos Aveiro former superstar of Manchester United and Real Madrid, popularly know as Cristiano Ronaldo currently plays for Juventus. The Portuguese has five Ballon d'Or awards to his name and has also been regarded as one of the best players in this game. But It's the girlfriends of the Portuguese superstars who always keep him in limelight.
The superstar is currently is in Love with Georgina Rodriguez, she is widely regarded as Cristiano Ronaldo Wife among the fan base .
He is the only player in this football galaxy to win four Golden shoe awards, in his career so far he has won many trophies, which includes five league titles, four UEFA Champions League title, and also UEFA European championship. Till now he has scored more than 700 plus goals for his club and country.
Along with football trophies he has won many hearts in this world, people go crazy to witness him, and also the superstar has huge female fans across the world and the Cristiano Girlfriend list establishes it, because of his wonderful looks, his amazing skills, and his chiseled body. Till now the poster boy of football has got lots of ladies attention in his life, Cristiano Ronaldo Girlfriend list keeps on increasing.
If we see Cristiano Ronaldo dating life then so far he has dated some of the most gorgeous models like Merche Romero, Gemma Atkinson, Paris Hilton, Kim Kardashian, and many more and recent Cristiano Ronaldo girlfriend name is Georgina Rodriguez.
Many times this Portuguese superstar has got the headlines with on the field and also off the field with Cristiano Ronaldo GFs News; when it comes to girlfriend's list any footballer doesn't come much bigger than Cristiano Ronaldo.
Ronaldo has dated some beautiful woman in his life and with some, he had flings with, many occasions he had been caught on the camera smooching with them, many of his past girlfriends were quite a famous personalities in their won profession. If you people are wondering who is Ronaldo's wife at present, then for your information he is not married yet.
Get More Football Related News:
Here is the Long List of Cristiano Ronaldo Girlfriends:
1.Merche Romero: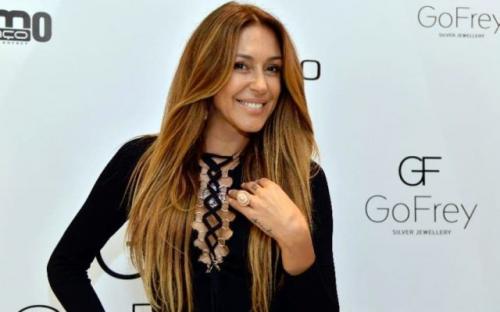 Photo: Merche Romero/Instagr
Dated 2005 | Birthplace: Andorra
The famous Portuguese model is well known as Ronaldo dated her long back. Their love was intense and Merche even changed to Instagram Merche Romero Ronaldo saying that they were married with Ronaldo being nine years younger than her.
Later the young Portuguese socialite denied the claims of being married. Later in 2006, Merche made it public that she had broken up with Cristiano.
Merche was connected to Cristiano Ronaldo. Albeit different photographs were distributed of Cristiano Ronaldo and Merche Romero together on vacation and at different occasions, Cristiano wouldn't talk about his sweetheart. Be that as it may, Cristiano never expressly confirmed nor denied the relationship. On 20 September 2006 Merche declared the conclusion of their Relationship.
2.Nereida Gallardo: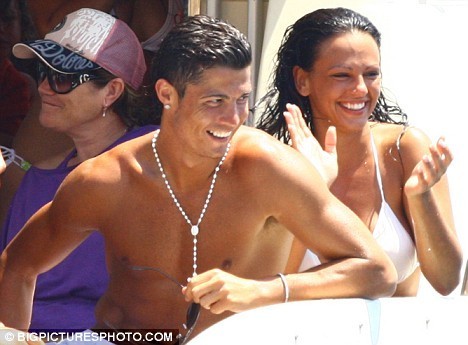 Dated 2008| Birthplace: Spain
During his Manchester United days, the Spanish model Nereida Gallardo dated Cristiano Ronaldo as he had won champions league with Manchester United and his relationship seemed to go well with Nereida also. His Manchester United teammates were a bit shocked after Ronaldo dated Nereida.
Both of them were spotted in many destinations at that time together and but later on she broke up with the talisman because of her bad relationship with his mother, on the other hand, the portuguese superstar explained that he was frustrated with the past of Nereida Gallardo.
3.Kim Kardashian: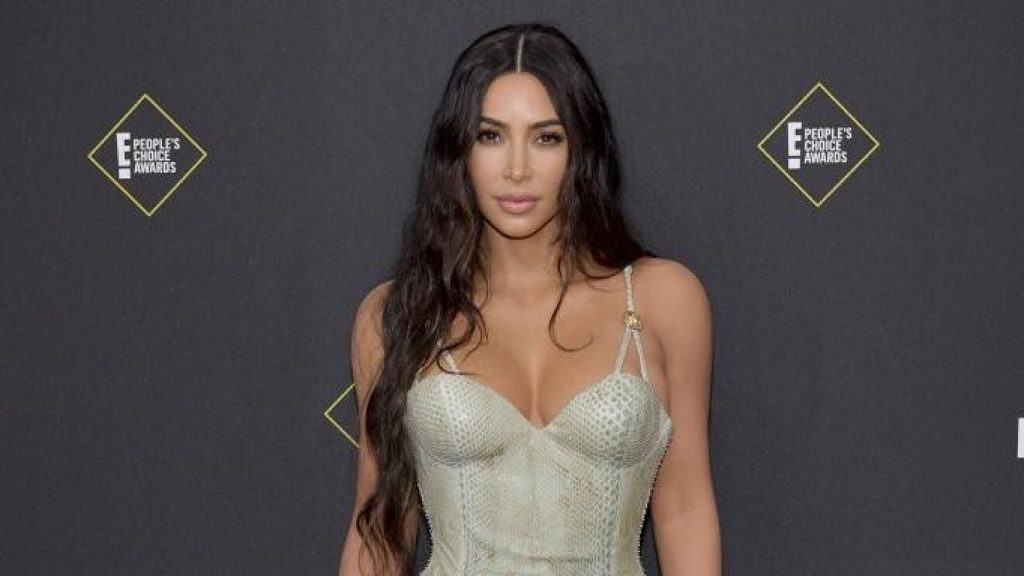 Dated 2010| Birthplace: California, United States of America
During his Real Madrid days, it was found that the international superstar Kim Kardashian dated Ronaldo which stole the limelight of the media as both celebrities were deeply in love at that moment, the couple was also spotted in Madrid also having dinner together. But later on, the popular American Tv Presenter Rubbished off the claims about their affair.
4.Irina Shayk: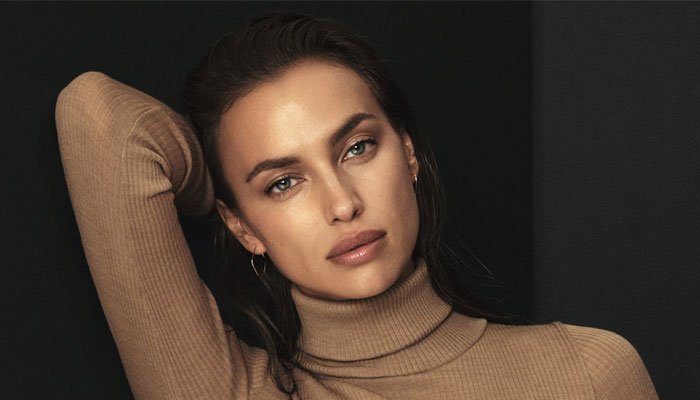 Dated 2010-2014| Birthplace:Yemanzhelinsk, Russia
Cristiano Ronaldo was in a relationship with the Russian Beauty and top model Irina Shayk. Ronaldo dated Irina Shayk for more than a few years but suddenly the couple splits and nearly six months after their separation the Russian model Irina Shayk claimed that Cristiano Ronaldo cheated on her and made her feel Ugly and Insecure and this does not come well out of the relationship.
She also said that the Portuguese raped a girl and she even had a conveniently leaked sex tape of it. She even said that he had some link-ups with several lingerie models and swimsuit models. Regular photos of the couple were seen by Instagram Irina Shayk.
5.Rita Pereira: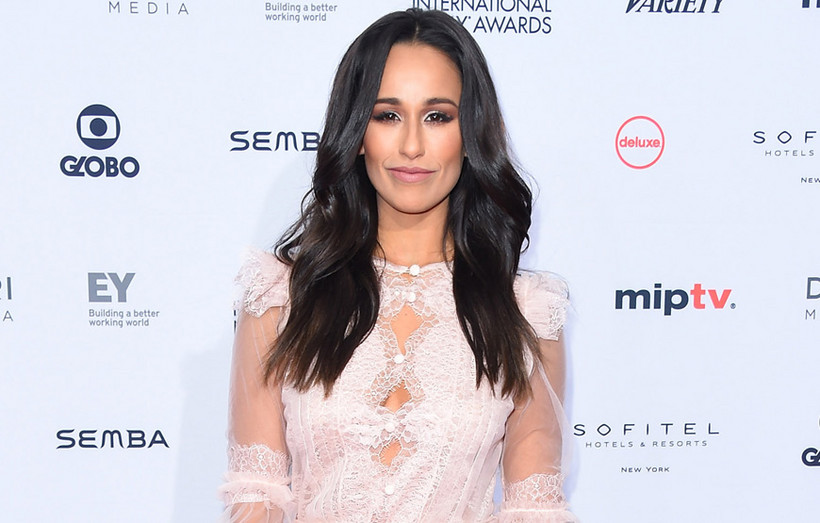 Photo: Rita Pereira/Instagram
Rumored 2014| Birthplace: Portugal
It was found that the stunning Portuguese actress Rita Pereira was the latest Cristiano Ronaldo girlfriend.
In the previous year Cristiano Ronaldo and his recent Girlfriend, Georgina Rodriguez looked astonishing when they were in the red carpet for MTV EMA awards, but the picture did not go rosy for the superstar, where his Former girlfriend, tv presenter and Portuguese model Rita Perriera met Ronaldo and gave him a big hug in front of Georgina which made Georgina very angry.
6.Andressa Urach: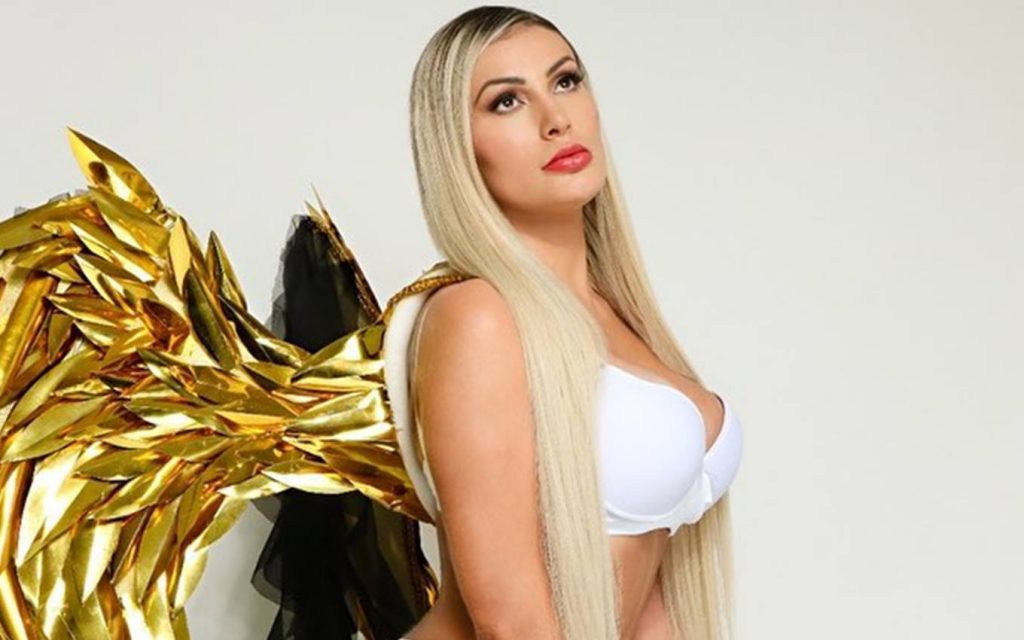 Rumored 2013| Birthplace:Ijuí, Brazil
The Brazilian model, and reality television model Andressa has been with Cristiano Ronaldo, and she also claimed that Ronaldo bedded her after her lusty texts to him.
She also revealed that Cristiano Ronaldo used to call her "Little Horse" and he was "obsessed with her Butt".
Sources suggest that Ronaldo got physical with the Brazilian model despite being in a relationship with the Russian beauty Irina Shayk.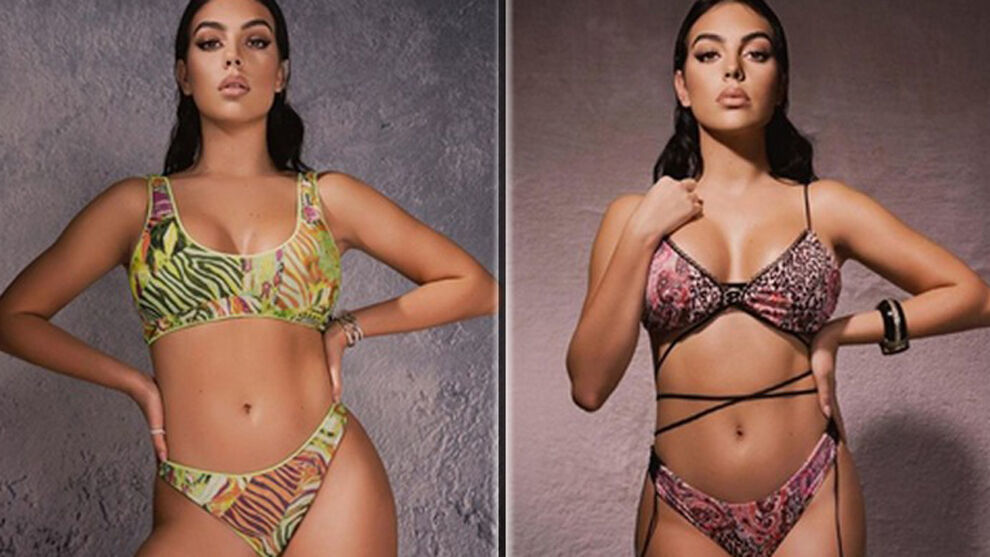 Soon it was official that Georgina Rodriguez began dating Ronaldo. With Georgina Rodriguez, Cristiano Ronaldo Relationship has been for more than a couple of years and some rumors are lurking in the air is that soon Georgina Rodriguez will tie a knot with the superstar and will become Georgia Cristiano Ronaldo as the Spanish model is Ronaldo's longest-lasting girlfriend till date.
Right now maybe the Juventus superstar becomes the ideal family man but before this Cristiano Ronaldo grabbed the headlines of many newspapers and Cristiano Ronaldo and Girls was the most discussed topic in every corner of the world.
Cristiano Ronaldo's Girlfriend Georgina Rodriguez is grown up in Jaca, a city is located in northeastern Spain, and at the end of 2016, 22-year-old Georgina has spotted Cristiano Ronaldo on a string of dates.
The news says they were both involved in a relationship in November of 2016, in that month when they are spotted at Disneyland Paris walking together and it got established that Cristiano Ronaldo dating the Beautiful Spaniard Georgina Rodriguez.
The Italian magazine Chi first identified both of them as the Real Madrid star cuddled up with his new love interest. Ultimately Ronaldo decided to make it official after that.
The speculation about Georgina's pregnancy came into the limelight in the year 2017, and then the Juventus man cleared the air by confirming that news. And now the beautiful pair has got lovely children, Georgina has given birth to baby girl Alana Martina.
After that event the pair started dating together secretly months before going public, it's a bit difficult to guess when both of them start dating each other, as both of them appeared in front of the public in November 2016. Georgina pictured smooching Ronaldo and posted it on her Instagram.
Many times, the Spanish beauty Girlfriend Georgina has been spotted t support the CR7 and his several Portugal games, during that time the Spanish beauty Georgina made her bond stronger with Cristiano Ronaldo's first child Ronaldo Jr.
In the recent past, Cristiano Ronaldo and Georgina Rodriguez have got two surrogated twins Eva and Mateo and Georgina is expected to play a mother's role to raise all the Children. Soon Georgina is going to give birth to Ronaldo's fourth child
check out some Georgina Rodriguez bikini pictures in this article.