Roy Maurice Keane is one of the most successful Irish Professional football players. He was one of the most important players of Manchester United having won 17 trophies with them. He was one of the best midfielders of his generation. His incredible stamina. Passing accuracy, box-to-box playing skill, and ball control made him the best.
In his playing career, he won 19 club trophies in his playing career and 2 trophies as a manager in the recent past. His aggressive and competitive style of play had established Manchester United as the best club and helped them keep that position for 12 long years.
Roy Keane biography is about his family, career, and his dedication to becoming the best.
FAMILY: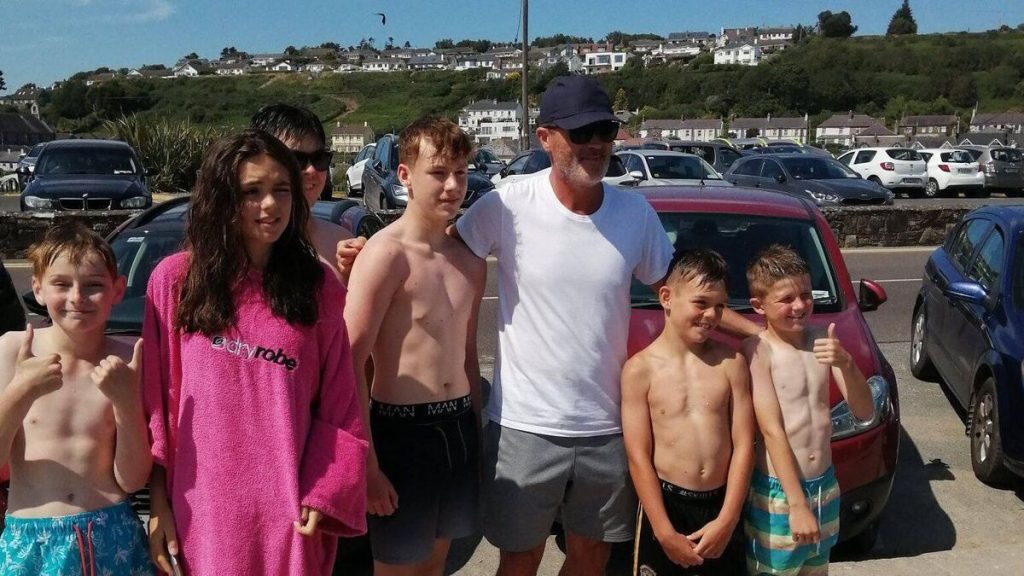 Roy Keane was born on 10th August 1971 at Mayfield in Cork. His father Maurice worked wherever he found work and his mother Marie was a housewife. He belonged to a working-class background and his family was keen on sports.
At the age of 9, Roy Keane was a boxer and won all four bouts in the novice league. He was also developing as a footballer in the Rockmount.
Love Life: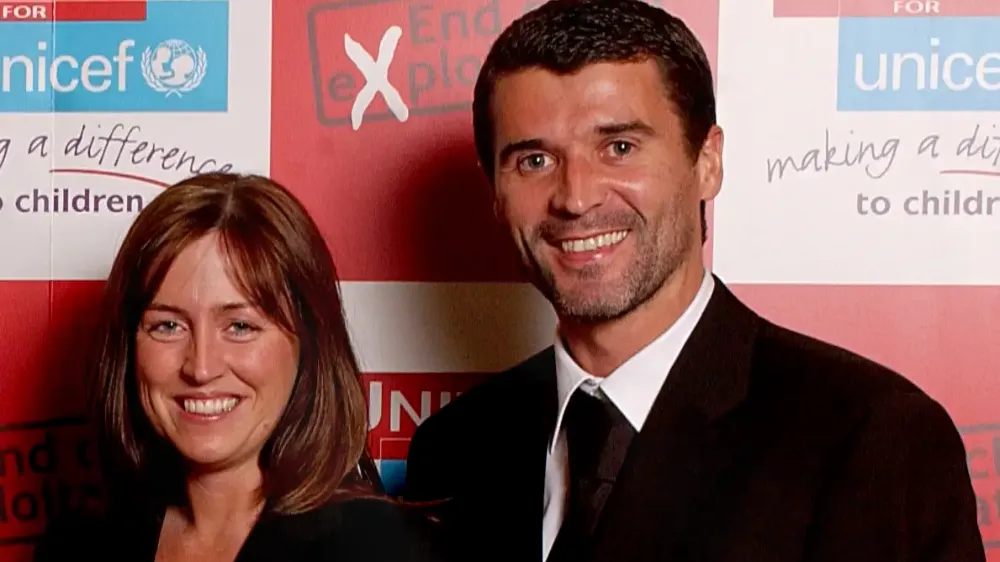 Roy Keane met Theresa Doyel in 1992 when she was a dentist's assistant. They dated for several years and finally got married in 1997 in Cork. The couple has five children Shannon, Caragh, Aidan, Leah, and Alanna.
CAREER:
CLUB CAREER:
NOTTINGHAM FOREST:
Roy Keane joined Forest and initially faced difficulties adapting to the environment as he felt homesick. He played his first match in the under-21 teams in a pre-season tournament in the Netherlands. His first senior team debut came during the 1990-1991 season against Liverpool.
His incredible performance had made the coach give him more opportunities in the team and eventually his first goal came against Sheffield United by 1991 he had become a regular starter. In the 1991 FA Cup, Keane scored three goals to take his team to the finals.
In the match against Crystal Palace, Roy Keane made a serious mistake which made the team concede a goal and after the game, manager Clough punched Keane in his face but still, Keane never held any hard feelings and said it was out of managerial pressure.
Roy Keane performance had started to attract the attention of big managers. However, the Forests were struggling a lot in the league and were most likely to suffer relegation next season. Roy Keane negotiated his contract with a relegation clause.
Even after his efforts, he could not save the team from relegation and his new contract was to be activated. Blackburn agreed to a £4 million fee for Roy Keane and the contract was soon agreed.
Roy Keane Biography–MANCHESTER UNITED:
1993-2001:
It was later found that the papers were not correct with Blackburn and it could be signed on the next Monday. The present-day was Friday and on Saturday itself Sir Alex Ferguson convinced Roy Keane to sign for Manchester United and made a Britain Record Fee of £3.75 million. Roy Keane in his debut scored twice to seal a victory of 3-0 against Sheffield United.
In his first Manchester Derby, he scored a late winner to turn the 2-0 deficit into a 3-2 win against Manchester City. Roy Keane claimed the Premier League title by the end of the season. A week later Keane helped United win 4-0 against Chelsea to win the FA Cup Final and get the club's first-ever Double.
The next season was not the same as United losing the league title to Blackburn and losing the FA Cup Finals 1-0 to Everton. The season saw Keane's first-ever Red card in his professional football career against Crystal Palace in the FA Cup Semi-finals after he stamped Gareth Southgate.
He also received 3 matches ban and had to pay a fine of £5,000. United made a slow start to the 1995-1996 season but eventually won the League title and won their second double after beating Liverpool in the FA Cup Final by 1-0. The next season was not a consistent season for Roy Keane as he was regularly interrupted by injuries.
Becoming the Manchester united captain:
In the 1997-1998 season, after the retirement of Eric Cantona, Roy Keane was given the captaincy of the Reds. Although he missed most of the season due to a cruciate ligament. That season, Manchester United lost a 11-point lead over Arsenal to miss out on the Premier League title. He was continuously criticized and everyone said that Eric Cantona was far better.
Roy Keane could not help out his team due to injuries and it was said that he happened due to the absence of Keane. The next season Roy Keane returned to the field as a beast and helped United win the treble of Premier League, FA Cup, and UEFA Champions League.
In the UEFA Champions League semi-final against Juventus, in the second leg Keane displayed an exceptional performance to convert a 2-0 deficit to a 3-2 victory but unfortunately, Keane received a yellow card which kept him out of the finals but Manchester United successfully won the finals against Bayern Munich by 2-1.
In the 1999 FA Cup Final, Roy Keane suffered an ankle injury which kept him out of the Champions League final but he went on to score in the final of the Intercontinental Cup and won the Cup.
During the start of the 1999-2000 season, Keane urged to increase his wages and the demands were later met. Days after the contract was signed, Keane celebrated by scoring the winning goal against Valencia in the Champions League, although United's defense of the Champions League was ended by Real Madrid in the quarter-finals which partly due to an unfortunate Keane own goal in the second leg.
Roy Keane criticized the Manchester United supporters when in the Champions League final when Dynamo was overpowering United, there was no vocal support from the United fans and he commented:-
"Away from home our fans are fantastic, I'd call them the hardcore fans. But at home, they have a few drinks and probably the prawn sandwiches, and they don't realize what's going on out on the pitch. I don't think some of the people who come to Old Trafford can spell 'football', never mind understand it."
2001-2005: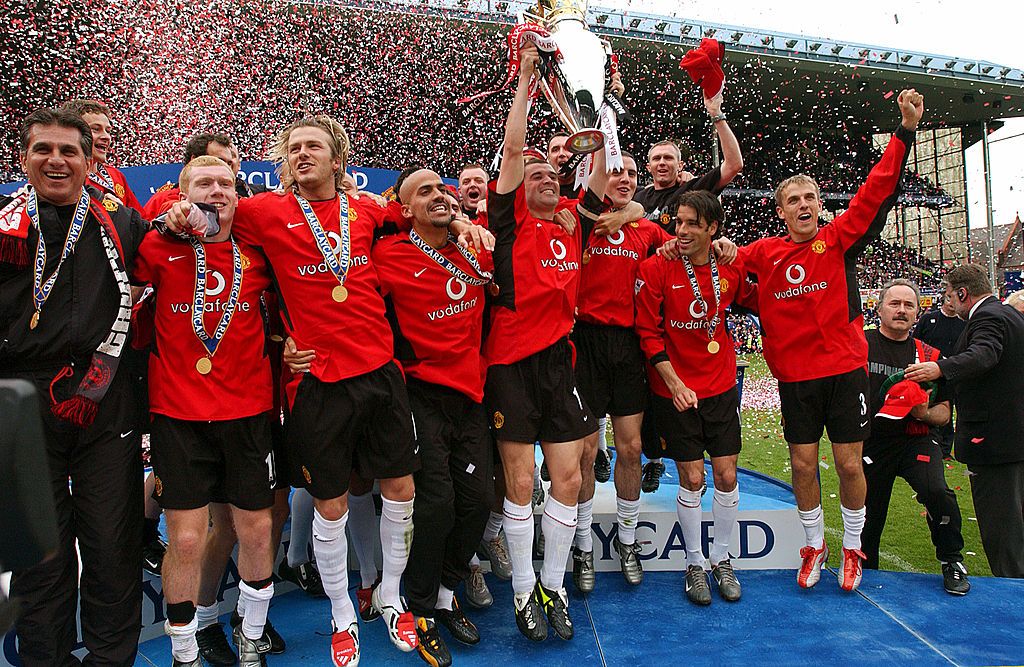 For the first time in four seasons, United finished trophyless. They were eliminated from the FA Cup by Middlesbrough in the fourth round and finished third in the Premier League, their lowest final position in the league since 1991.
Progress was made in Europe, however, as United reached the semi-finals of the UCL where they were defeated by Bayer Leverkusen. In August 2002, Keane was fined £150,000 by Sir Alex Ferguson and suspended for three matches for elbowing Sunderland's Jason McAteer, and this was compounded by an added five-match suspension for the controversial comments about Haland. Keane used the break to undergo an operation on his hip, which had caused him to take painkillers for a year beforehand.
During the rest period after his operation, he had given a thought to finding out the reasons for his frequent injuries and controversies. He realized that it was because of his aggressive nature and so after his return, he became a calm and composed player.
He had a fierce rivalry with Arsenal captain Patrick Vieira. In a match against Arsenal, Vieira had confronted United defender Gary Neville in the tunnel and started to go toward Keane but Keane did not want to enter into controversy and asked the referee to help that big mouth shut.
Keane was the most successful captain of United winning 9 major honors. Keane scored his 50th goal for United on 5th February 2005 against Birmingham City. Keane received the most Red Cards in Premier League which is 13. Keane left United unexpectedly after frequent arguments with Sir Alex Ferguson and the United Management.
Four years after Keane's departure, Darren Fletcher said "He [Keane] was our captain, he was our leader and he left a mark: where we are now is down to him, our dedication comes from the standards he set. The rules about time-keeping, about getting in a half-hour early, they were his instructions back in the day and those traditions continue."
CELTIC FC: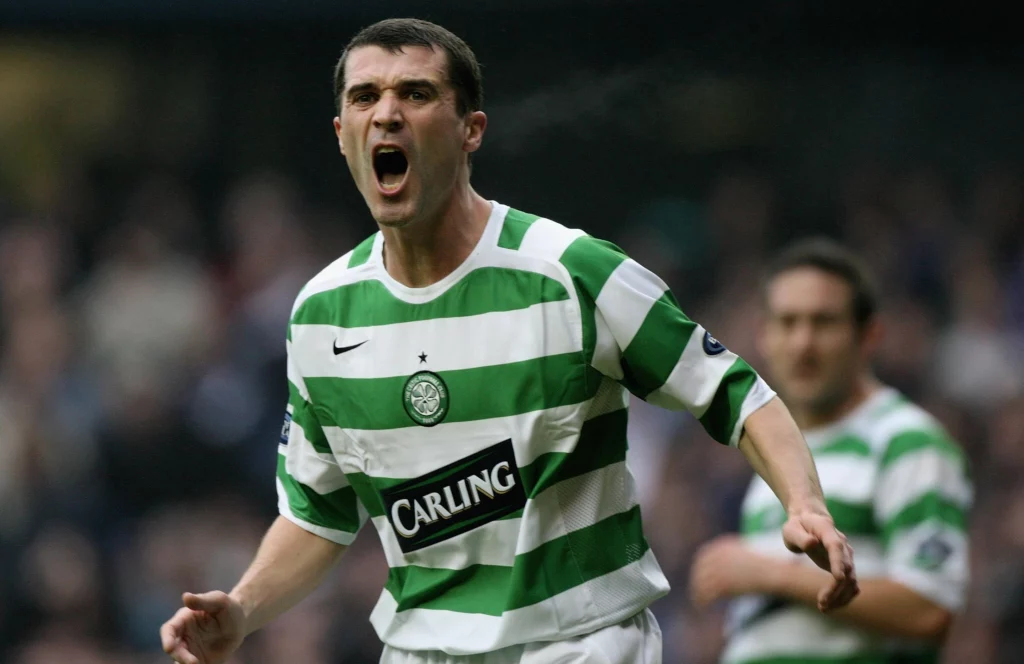 Keane played his first match for Celtic in January 2006 in a 2-1 defeat against Clyde in the third round of the Scottish First Division. It was Keane's abrasive nature that had made him criticize his new teammates soon. After one month came Keane's first goal for Celtic in a 2-1 victory against Falkirk.
With the help of Keane, Celtic went on to win a double of Scottish Premier League title and the Scottish Football League Championship. On 6th June 2006, Keane brought an end to his legendary career which made Sir Alex Ferguson say "Over the years when they start picking the best teams of all time, he will be in there."
INTERNATIONAL CAREER:
When Keane was called up for his first International game in an under-21 match against Turkey in 1991, Keane disliked the organization and preparation surrounding the Irish team. He would continue to hold this view throughout his time spent with the national team, which led to numerous confrontations with the Irish management.
Roy Keane declared his unavailability to travel with the Irish squad to Algeria but was surprised when manager Jack Charlton told him that he would never play for Ireland again if he refused to join up with his compatriots. Despite this threat, Keane chose to stay at home.
WORLD CUP: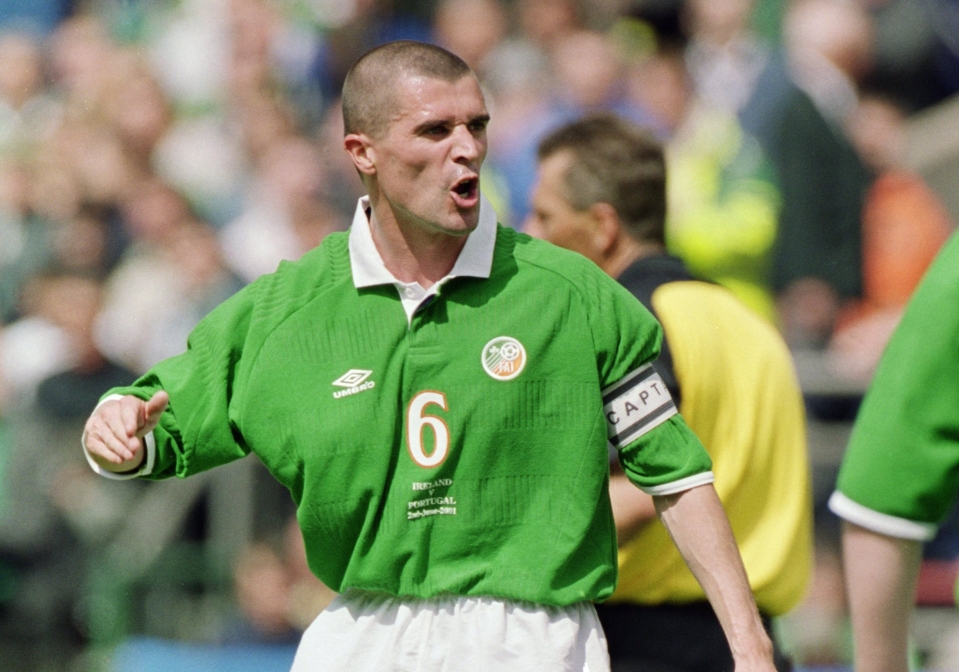 Keane was included in the World Cup 1994 squad and played all the matches which included a famous 1-0 victory over the eventual Runners up Italy. Ireland had to exit after a defeat against the Netherlands in the second round. Keane missed crucial matches of the 1998 World Cup qualifiers and without him the team could not qualify to the World Cup.
Before the start of the 2002 World Cups, there were several controversies arising between the management and Keane due to several misgivings of the training facilities to the National Team. On the second day, after a quarrel with the goalkeeper coach, he decided to quit the World cup squad but was eventually convinced to stay.
This was a temporary stop to the controversies until Keane criticized the management openly in Irish media. The next day he was confronted by the National coach Mick McCarthy in front of the whole squad and a dispute broke out between them and Keane decided not to play the World Cup and none of his replacements could be called as the squad submission deadline had passed. After this incident, he refused to play for the National team again.
POST-RETIREMENT:
Sir Alex Ferguson always said that he wanted Roy Keane to succeed him as the manager but due to several controversies with Sir Alex, he could not go to United but adopted the idea of becoming a manager.
SUNDERLAND: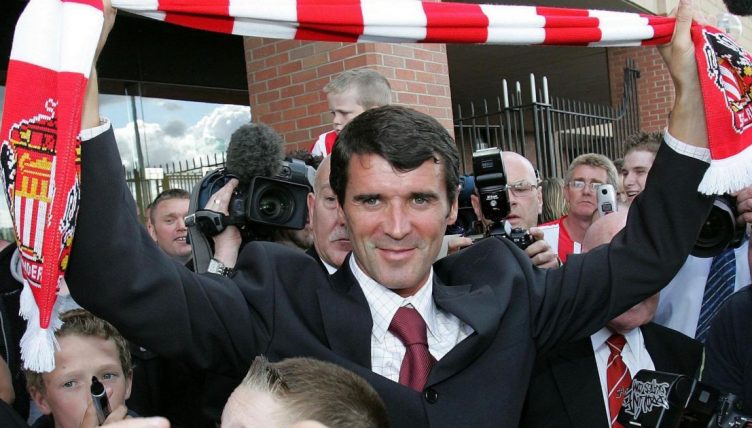 Keane signed a three-year deal with Sunderland on 28 August 2006. At the start of the season, Sunderland had to suffer a run of 4 continuous losses in the league, and midway through the season, Sunderland was mostly expected to suffer relegation.
Suddenly Keane made a few signings. Keane's first two games after the signing could not have gone much better after first coming from behind to beat Derby County 2–1, followed by an easy 3–0 victory over Leeds United.
Sunderland began to steadily creep up the league standings under Keane's management, and by the turn of the year, they had escaped the bottom half of the league. Five further players were signed during the January 2007 transfer window.
Sunderland manager made sure that the club secured its position in the Premier League soon. A week later the Championship title was sealed. Keane always remained strict with the disciplinary part of the team. Sunderland brought out many good performances but was very inconsistent and finish 18th in the league. This made Keane step down as the manager on 4th December.
IPSWICH TOWN: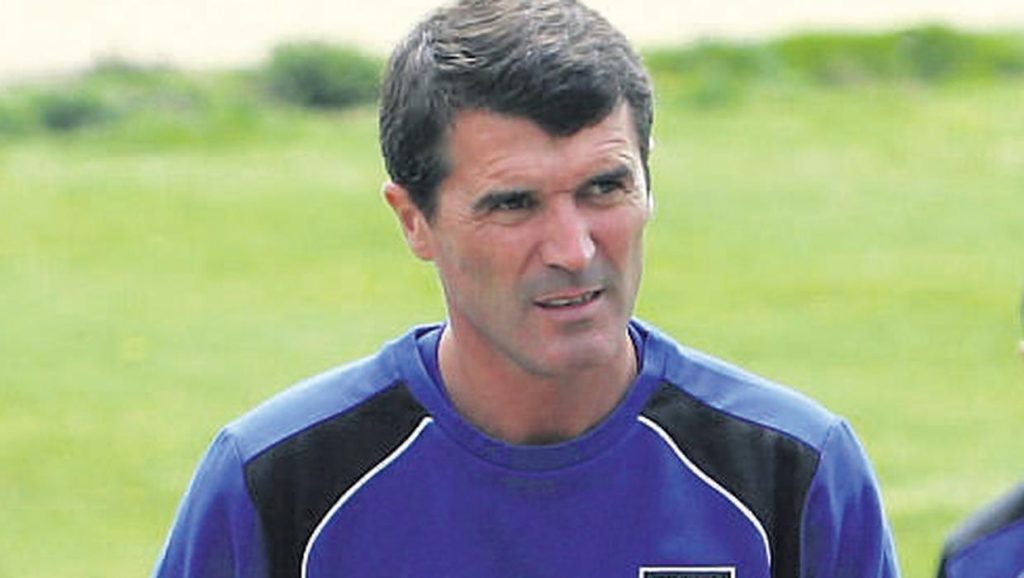 On 23rd April 2009, Keane signed with Ipswich Town on a three-year deal. He managed the last league match which was a 3-0 victory against Cardiff City. The next season he went on making new signings but failed to take a win in the first 14 league games. The team finished 15th in the league and maintained inconsistent form in the next season too which made Keane step down as the manager on 7th January 2011.
IRELAND NT:
On 5th November 2013, Keane was appointed as the assistant manager of the Ireland National Team. His first match was against Latvia at the Aviva Stadium in a 3–0 victory on 15 November 2013. In 2014, before Ireland's crucial qualifier against Scotland for the Euro 2016, Keane was involved in an incident with a fan in the team hotel.
An ambulance for the fan was called as well as the Garda Síochána, but no arrests or complaints were made. In November 2018, Keane and O'Neill left their jobs by mutual agreement.
ASTON VILLA:
On 1 July 2014, Keane was confirmed as Aston Villa's new assistant manager, working alongside manager Paul Lambert. He combined this role with his assistant manager's role with the Republic of Ireland. On 28 November 2014, however, Keane quit his role as assistant manager at Aston Villa.
NOTTINGHAM FOREST:
In January 2019 he became assistant manager at Nottingham Forest, leaving the role in June 2019.
Controversy: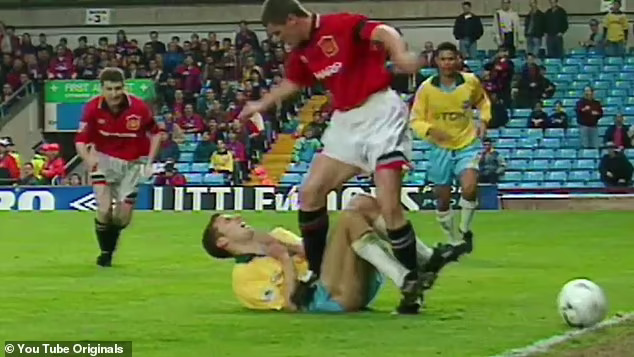 Roy Keane is a Former Legendary footballer from Ireland who is generally viewed as one of the most incredible midfielders of his ERa. He is additionally known for his questionable remarks and activities both on and off the field.
One of the most prominent contentions including Roy Keane happened during the 2002 World Cup, where he was the chief of the Irish public group. In a pre-competition instructional course, Keane had a warmed contention with then-Ireland chief Mick McCarthy over the nature of the group's preparation offices. This prompted Keane being sent home from the competition before it had even started, and he consequently reported his retirement from global football.
Keane has likewise been associated with a few other high-profile contentions during his vocation. In 2001, he broadly got a red card for a tackle on Manchester City player Alf-Inge Haaland, and later conceded in his self-portrayal that he had purposefully decided to harm Haaland in counter for a past episode.
Keane has likewise been associated with various questions with different players, mentors, and even writers throughout the long term. His candid and fierce style has made him a troublesome figure in the realm of football, however he is broadly regarded for his accomplishments as a player and his solid way to deal with the game.
ACHIEVEMENTS AND RECORDS: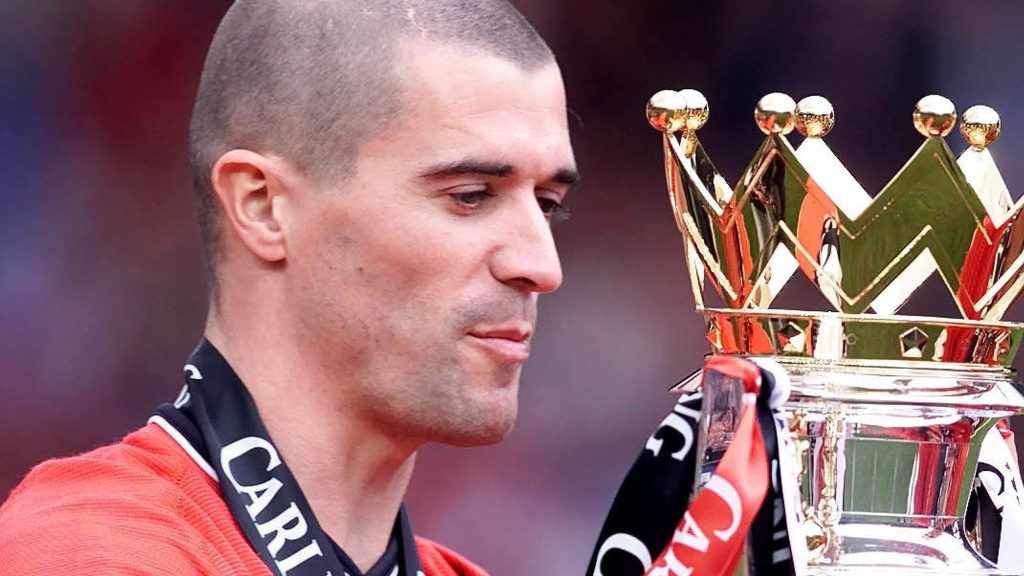 The achievements and records established by Roy Keane are as follows:-
As a player
Nottingham Forest
Full Members' Cup: 1991–92
Manchester United
Celtic
Individual
As a manager
Sunderland
Individual
Orders and special awards
Get more sports related news on Sportslibro.com