Ronaldo Luís Nazário de Lima was one of the finest strikers the football pitch has seen. He could have been the best in the history of football only if injuries didn't exist which stopped him from becoming the best. His dribbling speed, finishing, body feints, and his famous step over had made him unstoppable.
After Diego Maradona, Ronaldo became the only player in history to break the World Transfer Record twice. Ronaldo in his career had played for the biggest arch-rivals of both Italy and Spain- AC Milan and Inter Milan, Italy, and Real Madrid and Barcelona, Spain but was never hated by either of the fans.
Ronaldo's biography is all about his success with both club and country, family, and how he could have been the best if injuries didn't exist.
Ronaldo Luis Nazario de Lima: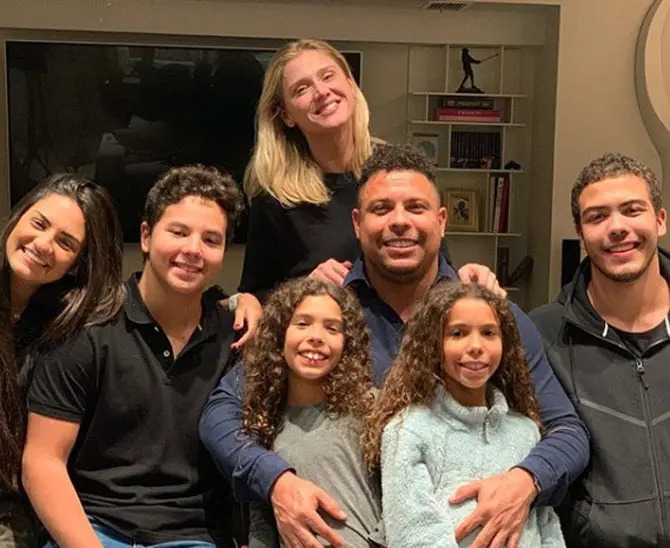 Ronaldo Luís Nazário de Lima was born on 18 September 1976 in Rio de Janeiro, Brazil. He was the third child of Nélio Nazário de Lima, Snr. and Sônia dos Santos Barata. Ronaldo has a brother, Nélio Jr. His parents separated when he was 11, and Ronaldo dropped out of school shortly afterward to pursue a career in football.
He joined Social Ramos's athletic indoor futsal team at the age of 12 and led the city youth league in scoring with a record 166 goals in his first season which included scoring 11 of his team's 12 goals in a single game.
Love Life: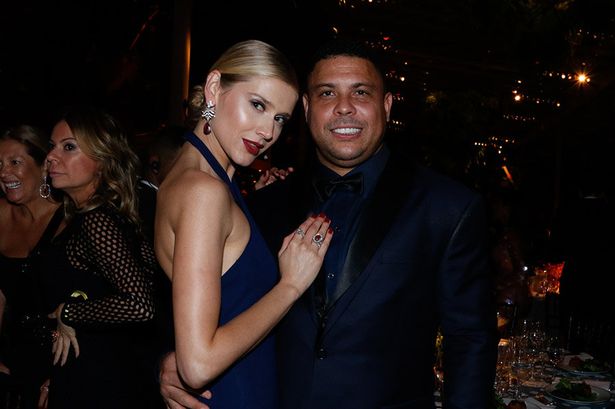 In April 1999, Ronaldo married female Brazilian footballer Milene Domingues. The couple had their child on 6th April 2000 named Ronald. The couple divorced 4 years after their marriage. In 2005, Ronaldo was engaged to Brazilian model MTV VJ Daniella Cicarelli. She was pregnant but suffered a miscarriage. The relationship lasted for 3 months after their marriage.Ronaldo Nazario Biography–CAREER:
CLUB CAREER:
CRUZEIRO:
In 1993, Ronaldo Nazario de Lima began his professional career by signing for Cruzeiro. At the age of 16, he made his professional debut on 25th May 1993 against Caldense in the Minas Gerais State Championship.
Ronaldo scored 44 goals in 47 games with Cruzeiro, leading them to their first Copa do Brasil in 1993, the first Brazil Cup championship, and the Minas Gerais State Championship in 1994 and came into public attention.
PSV EINDHOVEN: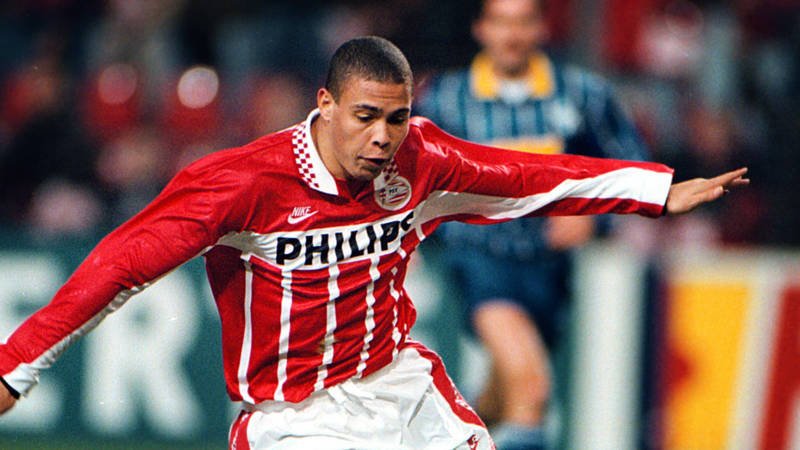 Ronaldo moved to PSV after the 1994 FIFA World Cup on the advice of Brazilian teammate Romario. In his first season, Ronaldo Nazario de Lima scored 30 league goals. After scoring a hat-trick in PSV's game against Bayer Leverkusen in the 1994–95 UEFA Cup, Leverkusen striker and Germany World Cup winner Rudi Völler stated in a post-match press conference, "Never in my life have I seen an 18-year-old play in this was. His dribbles from midfield and no one can catch him ".
BARCELONA: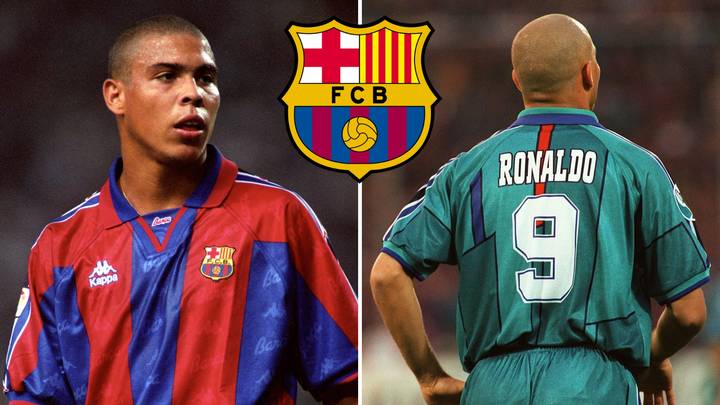 Barcelona made a record-breaking bid for the young lad of $19.5 million. Ronaldo Nazario de Lima became a regular as soon as he was signed. During the 1996–97 season, Ronaldo scored 47 goals in 49 games in all competitions and also received the Laliga top scorer that season. He scored the winning goal in the UEFA CUP finals and also helped the team to win the Copa Del Rey and Supercopa de Espana.
INTER MILAN:
After one season with Barcelona, Ronaldo was signed by Inter Milan with another record-breaking fee of $27 million and making him the second layer in history after Diego Maradona broke the world record fee twice.
Ronaldo soon adopted the Italian style of the game and ended up scoring 25 goals that season and received the Serie A Player Of The Season. Ronaldo developed himself into a perfect striker – he scored goals, provided assists, became the first-choice penalty taker, became the first-choice freekick taker, and even scored freekicks.
Ronaldo's goal celebrations often saw his Inter teammates congratulating him by kneeling down and pretending to shine his shoe. Ronaldo scored a trademark goal against Lazio in the 1998 UEFA Cup Final. Running through the defense to go one on one with Lazio goalkeeper Luca Marchegiani, Ronaldo feinted to go right then left, without touching the ball, leaving Marchegiani on his backside, before going right and slotting the ball into the net.
Ronaldo had given high hopes to the Inter team and the management and they all were ready to rule in the season 1999-2000. But fortunes turned around when on 21 November 1999, during a Serie A match against Lecce, Ronaldo felt his knee buckle and was forced to limp off the field. A medical examination confirmed that the Ronaldo ruptured a tendon in his knee and would require surgery.
Ronaldo still came back to the field on 12th April 2000 against Lazio in the first leg of the Copa Italia. After playing for six minutes, he suffered a complete rupture of the knee cap tendon and fell down on the field clutching his knee.
His injury had made him miss the whole 2000-2001 season and the 2001-2002 season. He also had to go through two major operations which had taken away his explosiveness from him.
REAL MADRID:
Ronaldo was forced to leave Inter Milan due to his injury crisis. Ronaldo joined Real Madrid with a transfer fee of €46 million. As soon as Ronaldo signed for Real Madrid, his jersey sales broke all records on the first day. Ronaldo was a part of the Galacticos.
Ronaldo scored twice on his debut against Alaves, the first 61 seconds after coming on, and he received a standing ovation at the Santiago Bernabeu as he left the field. That same reception was observed at the final game of the season against Athletic Bilbao, where Ronaldo scored to finish his first season with 23 league goals and seal the La Liga title for Real Madrid.
He also won the Intercontinental Cup in 2002 and Spanish Super Cup in 2003, scoring in both finals. In the second leg of the Champion's League quarter-final, Ronaldo scored a hat-trick against Manchester United which made all the fans at the Old Trafford give a standing ovation to him.
He scored in a 2–1 home win over Juventus in the first leg of the Champions League semi-finals but was injured in the second leg and Real Madrid was knocked out.
In the 2003-2004 season, Real Madrid was on the way to winning the treble but at the end of the season, Ronaldo was injured which cost Real Madrid badly. In that season he scored one of the fastest goals in the history of Real Madrid in 15 seconds against Atletico Madrid and had finished the season as the top scorer with 25 goals.
In his last two seasons with them, he was forced to miss a number of games due to injury and increasing weight issues. His injury crisis forced him to leave the club.
AC MILAN: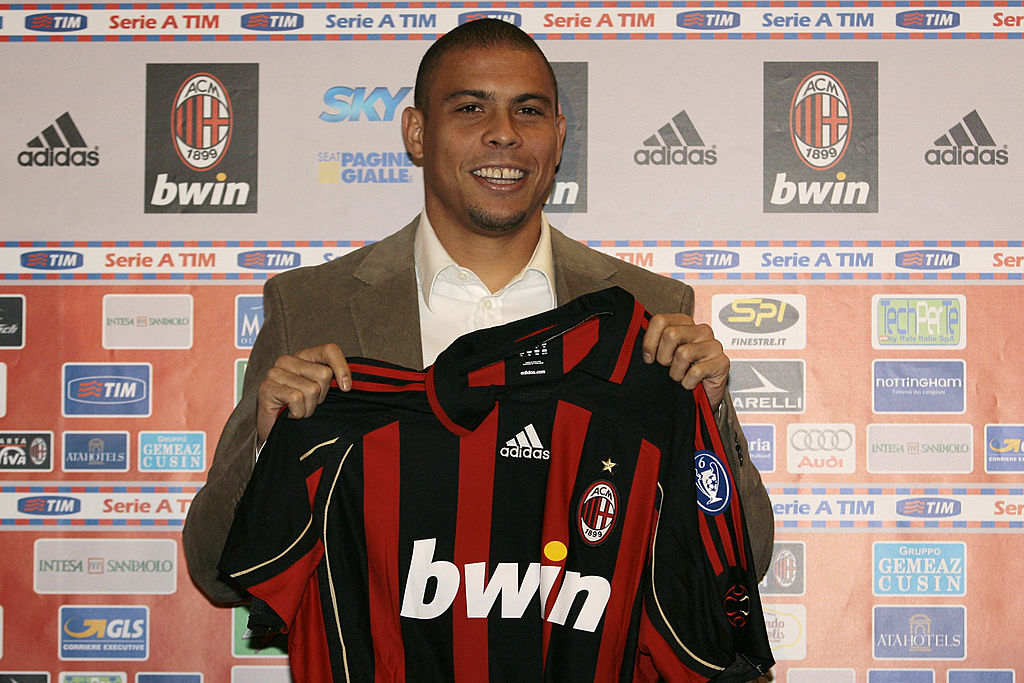 On 18th January 2007, Ronaldo joined AC Milan with a transfer fee of €8.05 million. Wearing the number 99 jersey, he made his debut as a substitute on 11 February 2007 in the 2–1 victory over Livorno.
In the next game at Siena, on 17 February, Ronaldo scored twice and assisted on a third goal in his first start for Milan, as they won 4–3. In his first season, Ronaldo scored seven goals in 14 appearances. Ronaldo only played 300-plus minutes in his single season at Milan due to recurring injury problems and weight issues.
Ronaldo had won almost everything as a player, the only regret he has is that he never won a UEFA Champion League in spite of having a destructive career. On 13 February 2008, Ronaldo suffered a severe career-ending knee injury while jumping to head a cross in against Livorno, and was stretchered off and taken to a hospital. The club confirmed after the match that Ronaldo had ruptured the kneecap ligament in his left knee.
It marked the third such occurrence of this injury, which he suffered twice to his right knee in 1999 and 2000. Teammate Clarence Seedorf stated, "My heart stopped beating because it was like watching a repeat of the injury he suffered playing for Inter Milan against Lazio [in 2000]. His reaction was the same." This injury had forced him to leave Milan.
CORINTHIANS:
Ronaldo played his first match for Corinthians on 4 March 2009, a Copa do Brasil match against Itumbiara which he came as a substitute. Ronaldo scored 8 goals in 9 matches which made the Brazil National team call him in the squad. Ronaldo helped Corinthians win the Campeonato Paulista with 10 goals in 14 games. He finished the Brazilian Serie A 2009 with 12 goals in 20 matches.
In February 2011, after Corinthians were eliminated from the 2011 Copa Libertadores by the Colombian team Deportes Tolima, Ronaldo announced his retirement from football, concluding an 18-year career. He went emotional and tears were seen in his eyes while announcing his retirement.
INTERNATIONAL CAREER:
Ronaldo made his international debut for Brazilian National Team on 23 March 1994, in a friendly match in Recife against Argentina. His first senior goal for the Brazilian National team came on 4 May 1994, in a 3–0 friendly win over Iceland. He also played in the 1996 Olympics and went on to bag the Bronze medal. He bagged the silver medal in Copa America 1995 but won both the 1997 and 1999 Copa America.
WORLD CUP: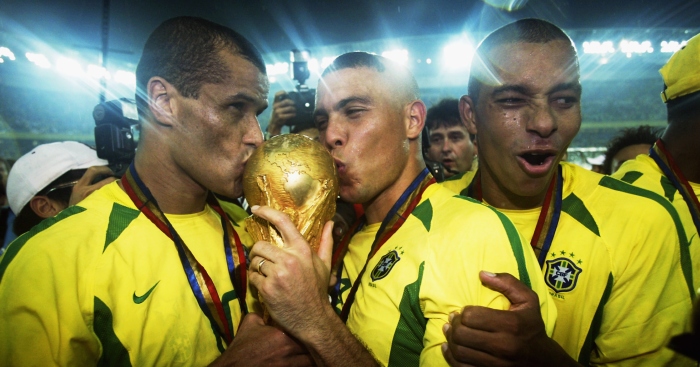 Ronaldo entered the 1998 World Cup as the world's best player as stated by the media. Ronaldo scored 4 goals and provided 3 assists to carry his team to the finals. Hours before the start of the Final, Ronaldo suffered Convulsive Fit and the starting eleven was submitted without Ronaldo being included in the squad for his safety. Brazil had lost the final 3-0 to France.
Before the 2002 World Cup, Ronaldo barely had a chance to play because his knee ruptured. Brazil also performed poorly without Ronaldo in the qualifiers. Ronaldo went on scoring against every team in the World Cup he had faced except for England.
The match-winner against Turkey in the semi-final, with the winning goal a toe-poke, finish with little back-lift while on the run – a finish he learned while playing futsal in his youth – the final whistle saw fans behind the goal hoist huge white letters to spell out his name akin to the Hollywood sign.
In the World Cup final, Ronaldo went on scoring twice against Germany and secured a 2-0 victory, and went on to win the golden boot. Ronaldo Won FIFA world player for his performance. This was a memorable World cup final for him.
At the 2006 World Cup, Ronaldo was continuously mocked for being overweight and slow. Ronaldo scored 2 goals against Japan in the group stage and 1 against Ghana in the round of 16 but was knocked out in the quarter-finals.
POST-RETIREMENT: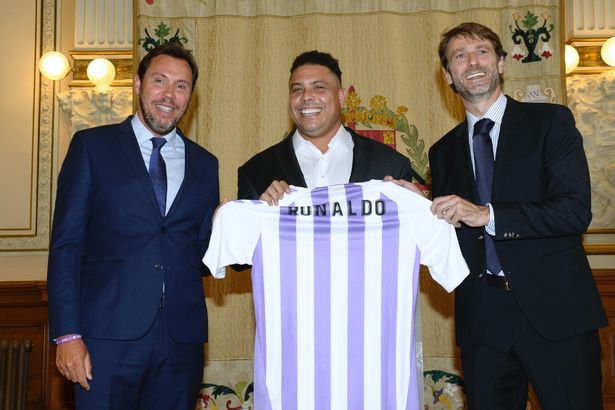 In September 2018, Ronaldo became the majority owner of La Liga club Real Valladolid after buying a 51% controlling stake in the club for €30 million. He stated that "I have gone through many stages in my training in football to prepare for this.
Football is all about passion. We want to build the best team possible to compete while also giving information about our management with transparency."
NET WORTH:
Ronaldo garnered quite a bit of wealth during his football career playing for top clubs such as Barcelona, Inter Milan, and Real Madrid. He has an estimated net worth of about $150 million. He also has his recent income from his owned club Real Valladolid.
Controversy: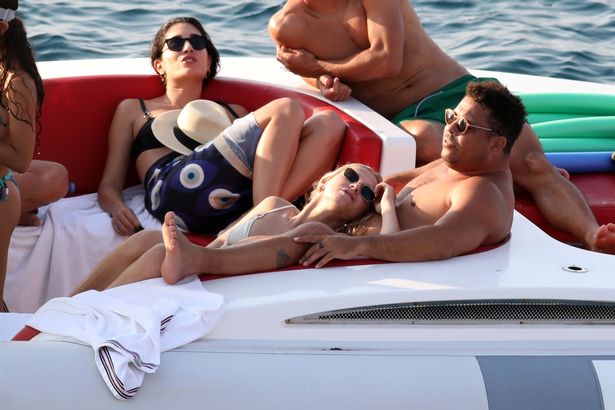 Ronaldo Nazario, otherwise called Ronaldo Luís Nazário de Lima, is a resigned Brazilian expert footballer who is viewed as one of the best players ever. All through his vocation, he has been engaged with a few contentions, some of which are:
World Cup Last Contention: Ronaldo was broadly avoided with regards to the firing line-up in the 1998 World Cup last against France, which Brazil lost 3-0. It was subsequently uncovered that he had experienced a convulsive fit in the hours paving the way to the game. Nonetheless, there were tales that he had been compelled to play despite his desire to the contrary by the group's patrons.
Weight Issues: Ronaldo had a past filled with weight issues all through his vocation, and there were a few cases where he was censured for being overweight. In 2002, he was apparently conveying a few additional pounds before the World Cup, however he figured out how to get into shape and assisted Brazil with winning the competition.
Doping Embarrassment: In 1999, Ronaldo tried positive for a prohibited substance and was given a suspension of a while. Notwithstanding, he had the option to diminish the restriction on advance, and the episode discolored his standing.
Prostitution Embarrassment: In 2008, Ronaldo was up to speed in a prostitution outrage after he was shot with three ladies in a lodging in Rio de Janeiro. He at first denied the charges however later conceded to having had relations with the ladies.
ACHIEVEMENTS AND HONORS: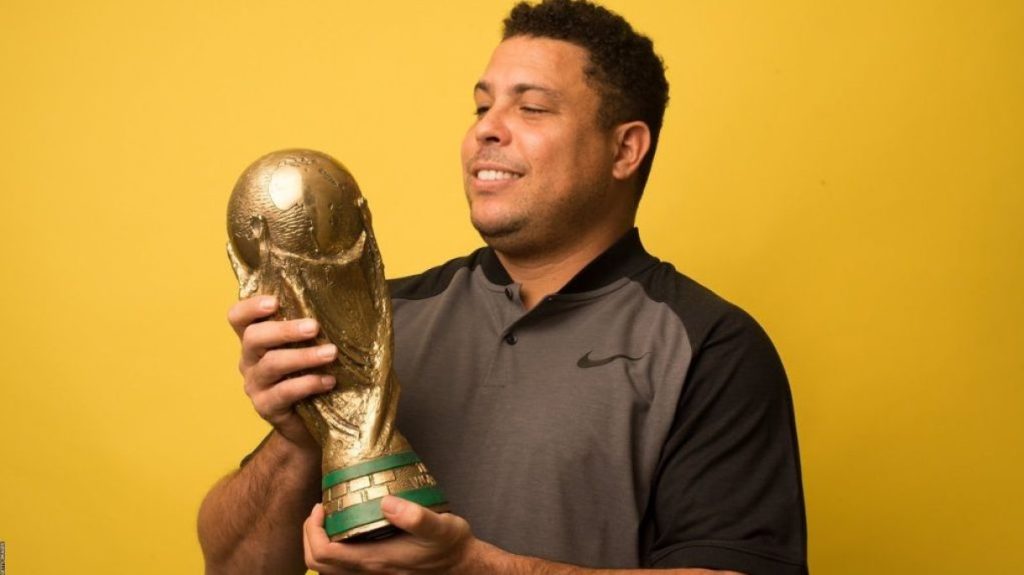 "Ronaldo did things nobody had seen before. He, together with Romário and George Weah, reinvented the center-forward position. They were the first to drop from the penalty box to pick up the ball in midfield, switch to the flanks, attract and disorientate the central defenders with their runs, their accelerations, their dribbling." Said Former France striker Thierry Henry.
The achievements and honors of Ronaldo are as follows :-
Cruzeiro
PSV Eindhoven
Barcelona
Inter Milan
Real Madrid
Corinthians
Brazil
Individual
Get more Football Related News on Sportslibro.com