In international cricket, while playing odi cricket, batsmen seem to easily cross the 50 run mark and even went on to score odi century with a player like AB De Villiers having a record for fastest odi century.
There is an unusual record present of batsman with the most odi runs without century. Here is the list of batsman with the most odi runs without century in cricket history.
10) Aftab Ahmed: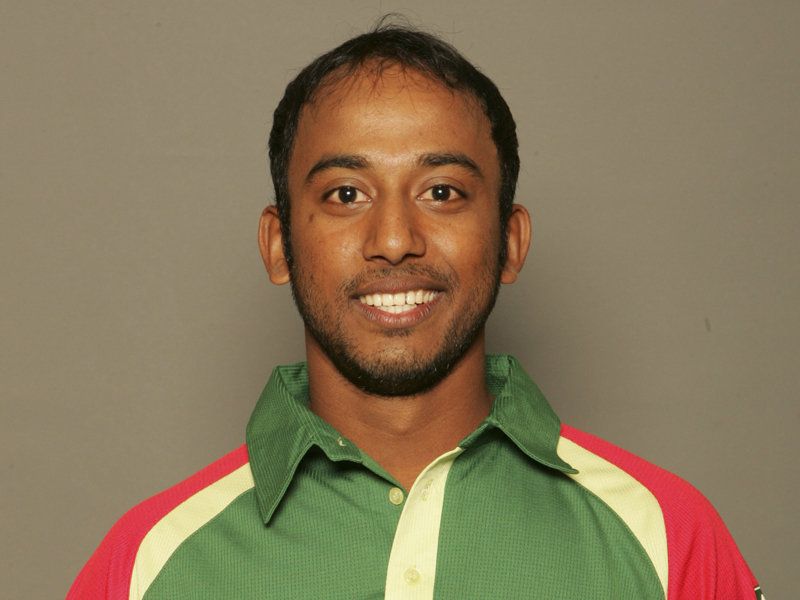 Aftab Ahmed Chowdhury is a former Bangladeshi cricketer who competed in all forms. He bats with his right hand and bowls with his right arm. He declared in August 2014 that he would retire from all forms of cricket after the 2014/15 domestic season to focus on coaching.
He made his international debut at the 2004 Champions Trophy, and although scoring a thirteen-ball duck, he was retained due to his performances for Bangladesh at the Under-19 level.
In only his third match, he got five wickets, becoming the first Bangladeshi bowler to do so in an ODI. In the second of three ODIs between the two nations, he got 5 for 31 with his moderate medium pace against New Zealand.
Despite his early success with the bowl, he still saw himself as a batter who can bowl a little. His first major triumph with the bat occurred during one of Bangladesh cricket's most historic occasions.
Ahmed hit his maiden fifty in Bangladesh's 100th ODI match, which proved crucial as Bangladesh narrowly defeated India by 14 runs.
It was also the team's first victory at home. He hit a vital 81-run knock against Zimbabwe in the final game of the series, which was tied 2–2 before the finale. Bangladesh came back from a 2–0 deficit to win the series, becoming only the second team to accomplish it.
Ahmed has scored a total of 1954 odi career runs with a top score of 92. Even after getting such massive number of runs, he retired without a century in his career.
9) Habibul Bashar: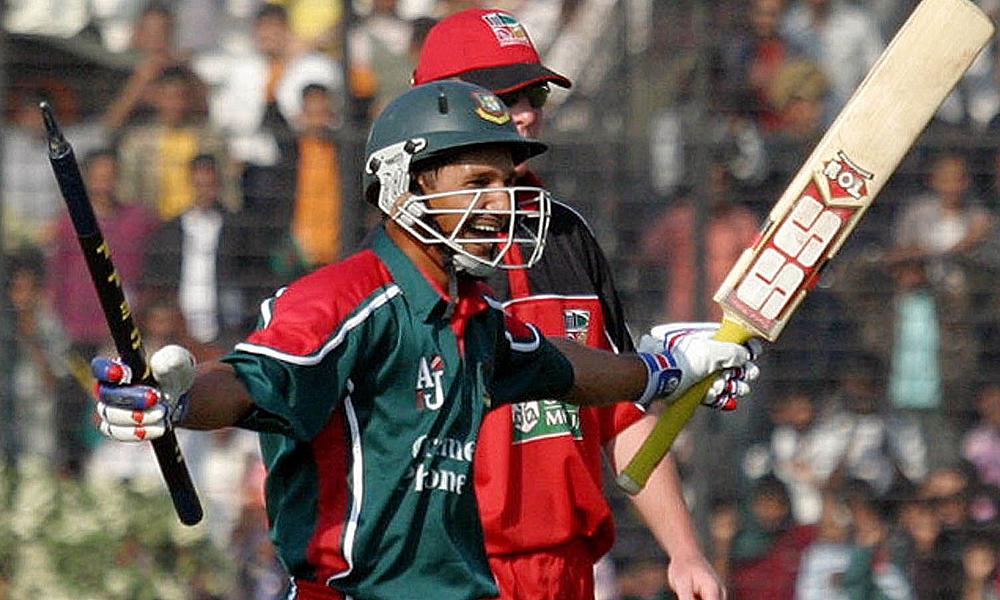 Qazi Habibul Bashar is a former Bangladesh cricket captain and retired Bangladeshi player. He was discovered to be the most successful captain to lead the Bangladesh squad to various milestones under the management of Dav Whatmore.
In 2004, he led Bangladesh to its first test victory over Zimbabwe. Bangladesh has defeated Australia, India, South Africa, and Sri Lanka in limited overs matches under Bashar's captaincy. Bashar, along with Abdur Razzak and Minhajul Abedin, is presently one of BCB's primary selectors.
Bashar was a proper batsman. In his odi career he went on to score 14 half centuries and a massive total of 2168 runs. It is hard to imagine a batsman scoring 2000+ runs without a century in odi cricket.
8) Jimmy Adams: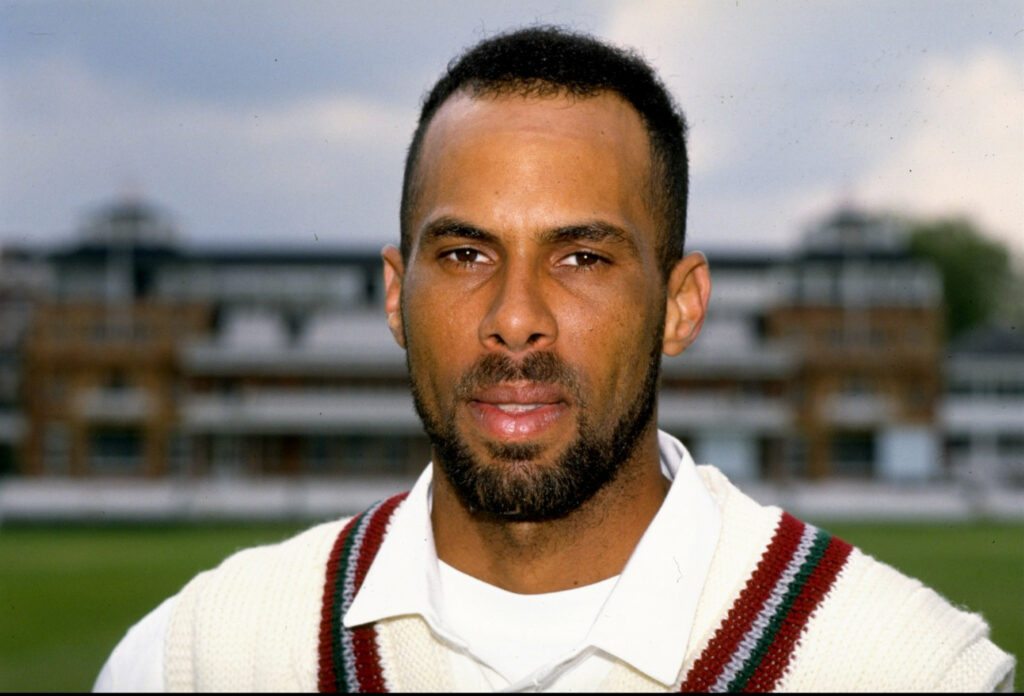 James Clive Adams, born 9 January 1968, is a former Jamaican cricketer who played for and captained the West Indies. He batted left-handed, bowled left-arm orthodox spin, and fielded, primarily in the gully position.
When needed, he also served as a wicketkeeper. Between 2012 through October 2016, he was the head coach of Kent County Cricket Club for five seasons.
After a twenty-year career, he retired from all forms of cricket in 2004, with a Test batting average of 41.26 and a best score of 208 not out against New Zealand in St. John's, Antigua and Barbuda in 1995.
Jimmy Adams has went on to score a a lot of match winning knocks in his career with his most career runs in a single match being 78.
Adams played 105 ODI innings and scored a total of 2204 runs which includes 14 half centuries but not even a single century.
7) Michael Vaughan: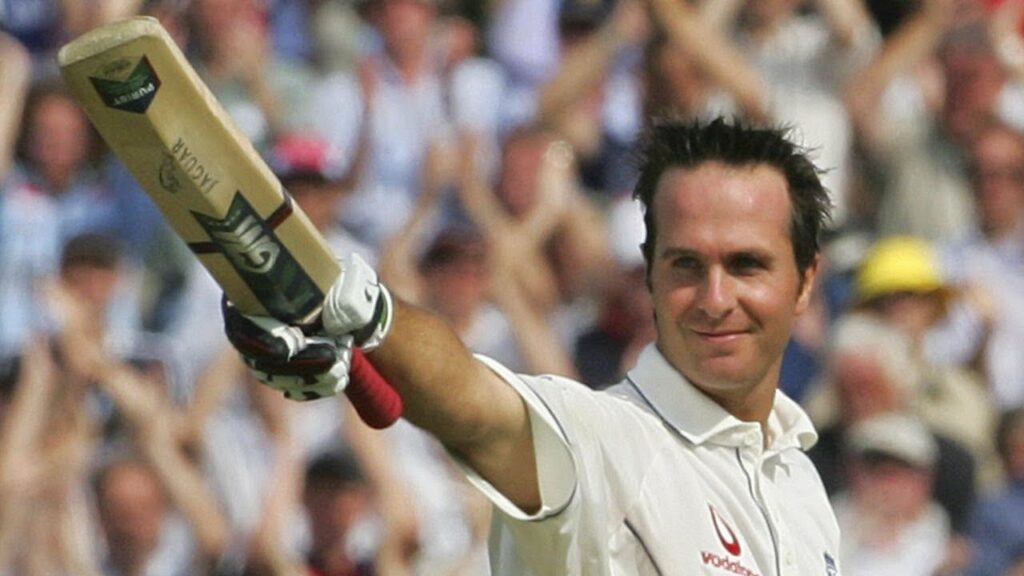 Michael Paul Vaughan, born October 29, 1974, is an English cricket pundit and former cricketer who played in all formats. He captained England's test team from 2003 to 2008, the one-day international team from 2003 to 2007, and the inaugural Twenty20 England captain from 2005 to 2007. In the domestic arena, he represented Yorkshire.
Vaughan was a right-handed opening batsman who formed a successful England combination with Marcus Trescothick, albeit he frequently batted in England's middle order.
Following the 2002/03 Ashes test series, in which he amassed 633 runs, including three hundreds, he was considered as one of the top batsmen in the world.
Michael Vaughan achieved a lot of success in test cricket as a batsman but in terms of limited over batting, being an opening batsman, he never played any innings up to the mark. England lost a lot of ODI series due to the slow start by Vaughan.
Vaughan played 83 odi innings and scored his most runs of 90 runs in 99 balls against Zimbabwe. He scored a total of 1982 runs in odi matches.
6) Chamu Chibhabha: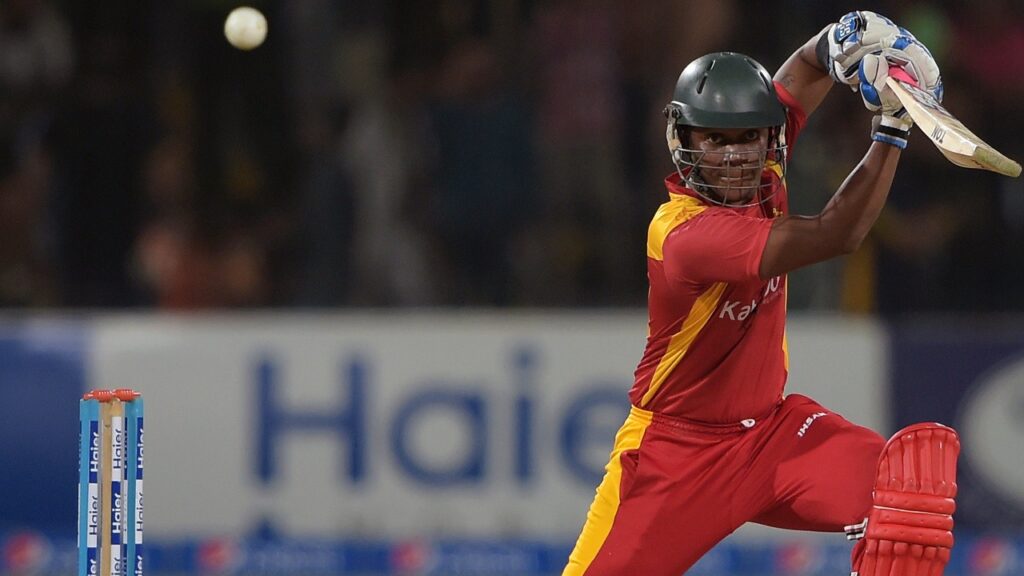 Chamunorwa Justice "Chamu" Chibhabha was born on September 9, 1986, in Harare, Zimbabwe. He bats right-handed and bowls right-arm medium pace. Zimbabwe Cricket appointed him as interim captain of Zimbabwe's One Day International (ODI) and Twenty20 International (T20I) squads in January 2020.
Julia Chibhabha, his sister, also plays international cricket for Zimbabwe's national women's team. In November 2007, she captained Zimbabwe's World Cup qualifiers in Pakistan.
He top-scored with 55 in the first ODI, however his six overs cost thirty runs, and Zimbabwe lost by five wickets. He played the most One-Day Internationals for Zimbabwe before making his Test debut.
Chibhabha was the last batsman, and the last Zimbabwean, to be out handled the ball in an international match until it was banned in 2017.
Having played the most number of odi matches for his country, he almost reached the 100 mark when he was on 99 but unfortunately gave away his wicket by a cheeky shot.
Chibhabha has played a total of 107 odi innings with total of 2418 runs scored by him which seems to keep on increasing day by day.
5) Mudassar Nazar: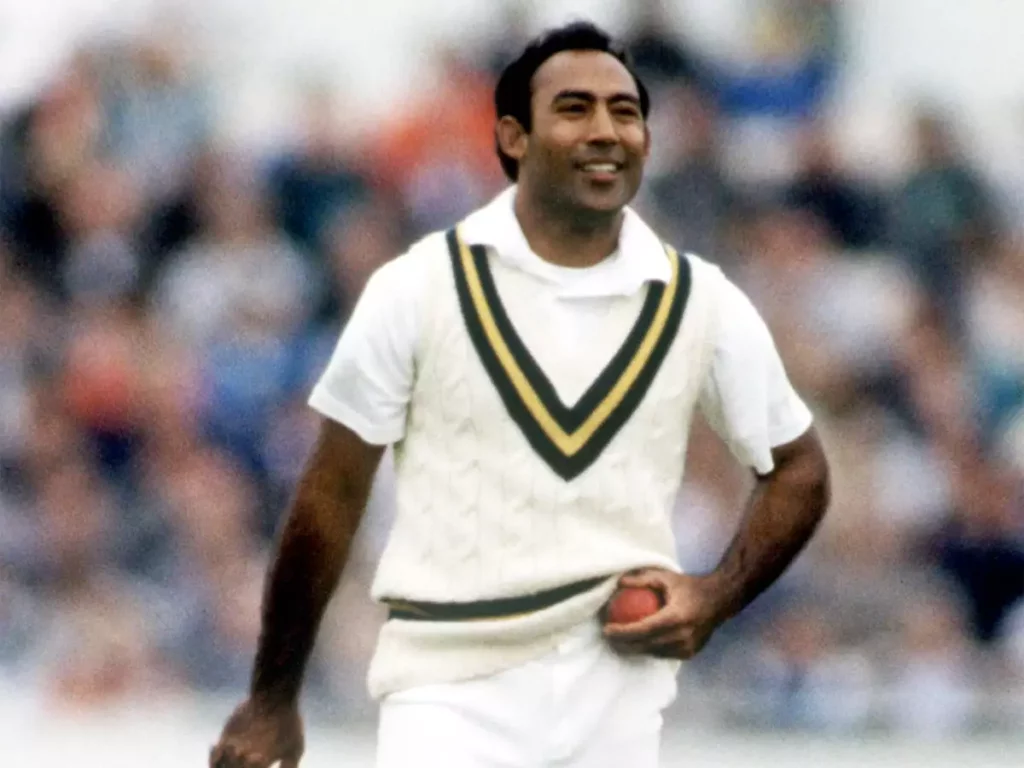 Mudassar Nazar, born April 6, 1956, is a Pakistani cricket coach and former cricketer who played Test cricket for Pakistan as well as league cricket in Pakistan and England. He was an opening batsman for Pakistan, appearing in 76 tests and 122 one-day internationals.
He has held a number of administrative posts in the cricketing world since retiring from professional cricket, including two periods as coach for Pakistan in 1993 and 2001, as well as for Kenya and various other countries. He was born in the Punjabi city of Lahore.
He is currently an advisor for the Lahore Qalandars franchise cricket team in the Pakistan Super League.
Nazar followed the footsteps of his father Nazar Mohammad to become an opening batsman. As an opening batsman, he achieved a lot of success and created a few records in terms of test cricket.
The amount of success he achieved in test cricket, he was not able to achieve even half of that in terms of ODIs. His slow innings in odi matches always created pressure for the middle order batsmen in the team.
Nazar has played a total of 115 innings in ODIs and has scored a total of 2653 runs with is ODI highest score being 95.
4) Kim Hughes: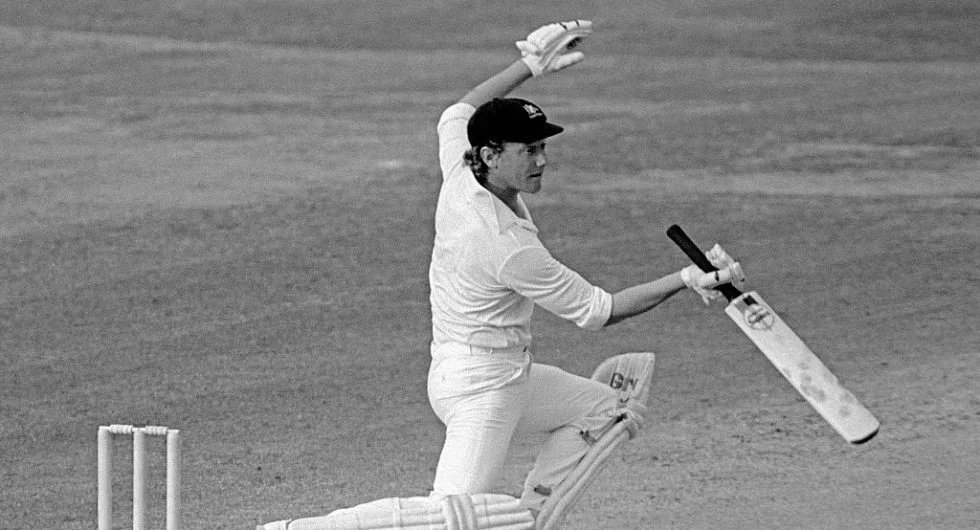 Kimberley John Hughes, born January 26, 1954, is a former Australian cricketer who represented Western Australia, Natal, and Australia. Between 1979 and 1984, he captained Australia in 28 Test matches before leading a rebel Australian team on a tour of South Africa, which was subject to a sporting boycott against apartheid at the time.
Hughes batted from an upright, side-on stance. He held the bat high on the handle and struck the ball with a controlled backlift and complete follow through.
He got his body well behind the ball in defence, although he tended to roam around the crease in front of his stumps early in his innings, leaving him vulnerable to a leg before wicket dismissal.
This was the sole reason why his batting was not effective in odis. Kim had also faced a lot of criticism from the media which always had adverse effect on him.
He also faced frequent injuries which stopped him from being a consistent player in ODIs and get proper odi runs.
In his career, Kim played a total of 88 odi innings with having scored 1968 odi runs without scoring a century and his personal most runs in a single match being 98.
3) Graham Thorpe: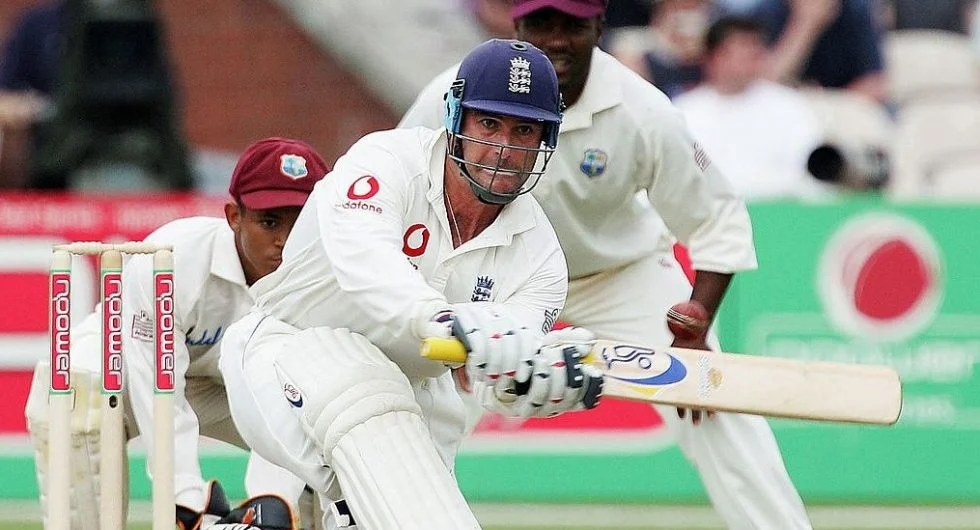 Graham Paul Thorpe, born 1 August 1969, is a former English cricketer who represented England at the international level and Surrey at the provincial level. He played 100 Test matches as a left-handed middle-order batsman and slip fielder.
During the 2002 season, Thorpe's marital problems were widely publicised in various tabloid tabloids, and this had a significant impact on his play and focus on the game.
Dissatisfied with continual touring away from his family, he announced his retirement from one-day international cricket and changed his mind multiple times about touring Australia, eventually backing out entirely.
Graham Thorpe was a very effective batsman as the world has seen him do wonders in test cricket with having scored 16 test century. People never expected a batsman like Thorpe to fail miserably in ODIs.
Thorpe played around 77 ODI innings with having his personal most odi runs being 89. He also went on to score total of 2380 runs, surprisingly without a century.
2) Andrew Jones: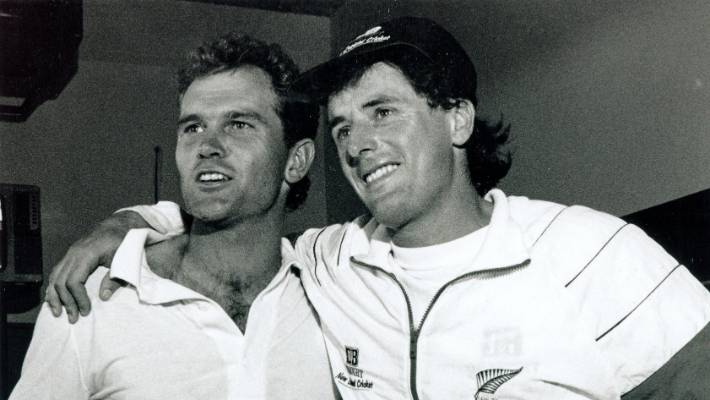 Andrew Howard Jones is a former New Zealand cricketer who was born on May 9, 1959. From 1987 to 1995, he represented New Zealand in 39 Tests and 87 One-Day Internationals. He represented Central Districts, Otago, and Wellington at the domestic level.
He didn't make his Test debut for New Zealand until he was 27 years old, on April 16, 1987, against Sri Lanka. He developed into a reliable No. 3 hitter, where he batted in all but four of his Test innings. New Zealand won only six of the 39 Tests he played in. Jones' batting style was distinguished by an unconventional but successful hopping technique against short deliveries.
Despite having a 35.69 average in 87 ODI innings, he never scored a century in that format. His best score of 93 came against Bangladesh in Sharjah. Jones scored the second most runs for New Zealand in the 1992 Cricket World Cup.
In his 87 innings, he had scored a total of 2784 runs.
1) Misbah ul haq:Most ODI runs without century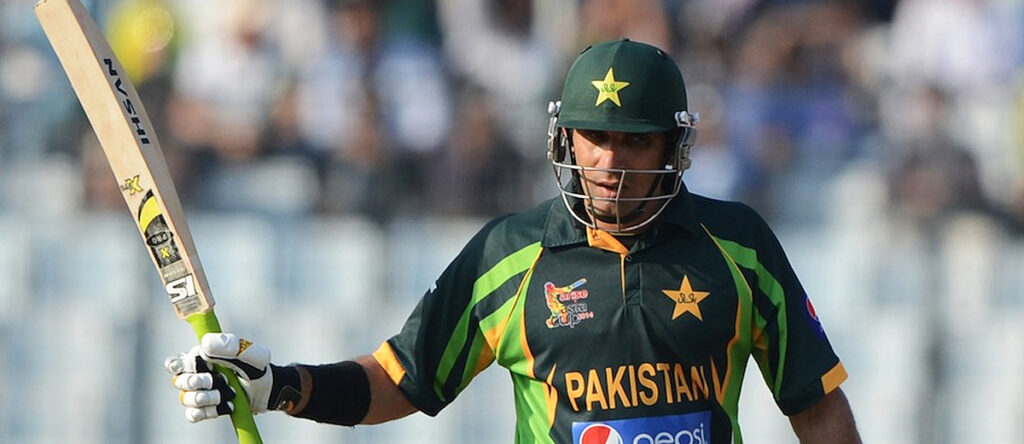 Misbah-ul-Haq Khan Niazi, born May 28, 1974, is a former Pakistani cricket coach and international player. Misbah captained Pakistan in Test and ODI cricket and is a former head coach and chief selector of the Pakistan national team.
Misbah, a late bloomer, was a middle-order batsman recognised for his poise with the bat while yet possessing the capacity to be an aggressive big shot player when needed. Misbah ul Haq scored the quickest Test fifty, set a new record for the fastest Test hundred, and has the most career ODI runs without a century.
The former Pakistani captain Misbah ul Haq has an MBA degree in Human Resource Management from the University of Management and Technology in Lahore, Punjab.
The pakistani captain has played over 149 ODi innings and has scored a massive number of 5122 runs. Batsmen take almost double of these innings and require minimum of 2 to 3 centuries to reach this number of runs.