Are you unsure of the best cricket video and slot games to play? You'll be glad you found us! Our experts have long recognized the increasing acceptance of cricket slots and games, and have prepared this list to help accordingly.
What's better? The cricket games in our shortlist are exceptionally entertaining, so cricket lovers and neutrals will have a great time playing them. Luckily, it's easy to understand the mechanics of cricket, so we're convinced everyone is welcome to try out the immersive offerings selected below, though it's noteworthy that cricket slot games are only playable for real money.
Cricket Star Slot
Cricket Star Slot is an online slot game that was developed by Microgaming, a remarkably successful casino software provider. As such, there are high expectations for this cricket video game. We're glad that it meets them all! The slots game features 5 standard reels and 243 ways to win, not to mention its 97% RTP, making it one of the highest-ranked cricket slots in the industry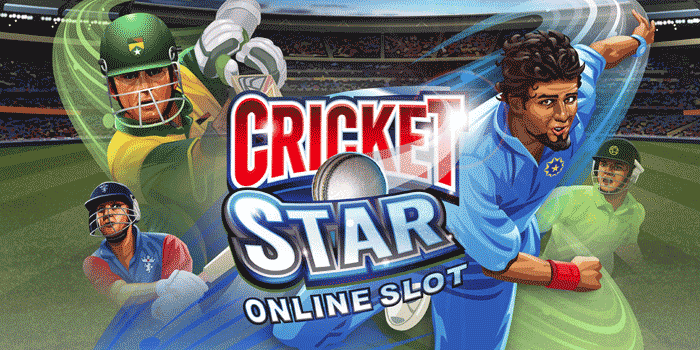 The graphic game is set up to replicate the excitement of being on the cricket field. So, you'll find plenty of symbols that correlate with the game and pay handsomely. Landing the batsman in yellow and green qualifies you for the ultimate reward of 500 coins. This is followed by landing the blue bowler, the yellow wicketkeeper, and the batsman in red and blue, which pays out 250, 200, and 175 coins, respectively. Cricket players will find the features very similar to real life experience.
Cricket Star has various other features, including the scatter symbol, multipliers, and realistic graphics. Slots lovers can enjoy free spins bonus, as landing 3,4,5 cricket balls pays you 15, 20, and 25 FS, accordingly. This cricket game also offers thrilling bonus rounds, with Rolling Reels and Wild Wickets introducing more fun to the mix.
Cricket Star Slot allows the players to start the game with a 10$ minimum deposit which can be made with the help of any convenient payment method. The Cricket Star players usually turn to e-wallets since they offer faster transactions, so Skrill and PayPal are the best options here.
Don Bradman Cricket 2017
Since its launch in 2016 by Big Ant Studios, this Cricket has achieved phenomenal success in video gaming. It currently ranks among the most famous games in the industry, and it's easy to see why. The video game presents a much-improved experience from its prequel, Don Bradman Cricket 2014.
You can play in three gaming modes: single-player, cooperative, and multi-player, offering the opportunity to enjoy cricket alone and with others. Batting is top-notch here, thanks to various techniques, such as the helicopter, scoop shot, and reverse sweep. And with motions presented in exceptional graphics, the cricket experience is as authentic.
Don Bradman Cricket 2017 offers numerous exciting features. There are different strategies to employ when bowling or fielding to ensure more intriguing play. These techniques contribute to the fun you get in the career mode as you play from the local to international level. Along the line, you get to design your logo, build a stadium, take part in a Cricket championship, and become a household name nationally. This one is considered to be one of the most loved cricket video games.
Don Bradman Cricket's minimum deposit of 1$ attracts numerous players, who are welcome to make them through various banking methods. Canadians consider Interac and Instadebit to be the convenient ones these days, but, of course, more common ways are also offered.
Premier League Cricket Slot
Cricket is India's biggest sport, so you can expect that slots game based on the famous Indian Cricket Premier League will be all shades of fun. Fortunately, you won't be wrong! For a start, PLCS works on a 5×3 grid and features 243 different paylines. Combined with a 91.6% RTP, you know you're in for a rewarding episode with one of the most exciting casino games.
Spinning the wheel here lines up a number of globally known cricket players who take turns batting and keeping the wicket to impress the vigorous crowd. These players represent the low, regular, and high-paying slots symbols, and when you form winning combos with them, you get a chance to showcase your support for your favorite cricket team. Note your slots payouts are commensurate to the real money bet you make.
The game has an immersive feel overall. The stadium is typically packed with passionate supporters who break into cheers and songs from time to time. Add its numerous features and excellent graphics, and it's easy to see what makes it a staple in their slots offerings. According to the reviews from the experts, it can be found on the best online casino to win money, where you can also be sure that your gameplay is secure. Speaking of symbols, the game also features a batsman, cheerleader, and wicketkeeper, making a true depiction of the Indian Premier League. You can improve your winnings through the slots bonus round, which may offer you up to 25 free spins.
Premier League Cricket 2017 allows you to make your deposits with a plethora of payment methods. The users are welcome to make their transactions through e-wallets, crypto or more familiar banking – debit or credit cards.
Big Bash Boom
Coming from the stables of Big Ant Studios, it represents proof that the developer has worked out the mechanics of video cricket games perfectly. Set against the backdrop of simple arcade action, the video game may feel less realistic than other games on this list, but its excellence is undeniable. This is a cricket title for the whole family to enjoy! Courtesy of the simple basics, anyone can have immediate fun with the baton when playing. What's better? The cricket game is licensed, so it features all teams and players in the KFC League and the Women's League. Therefore, you can control any player you want in your adventures. Also, club mascots put in an appearance — if that's your thing.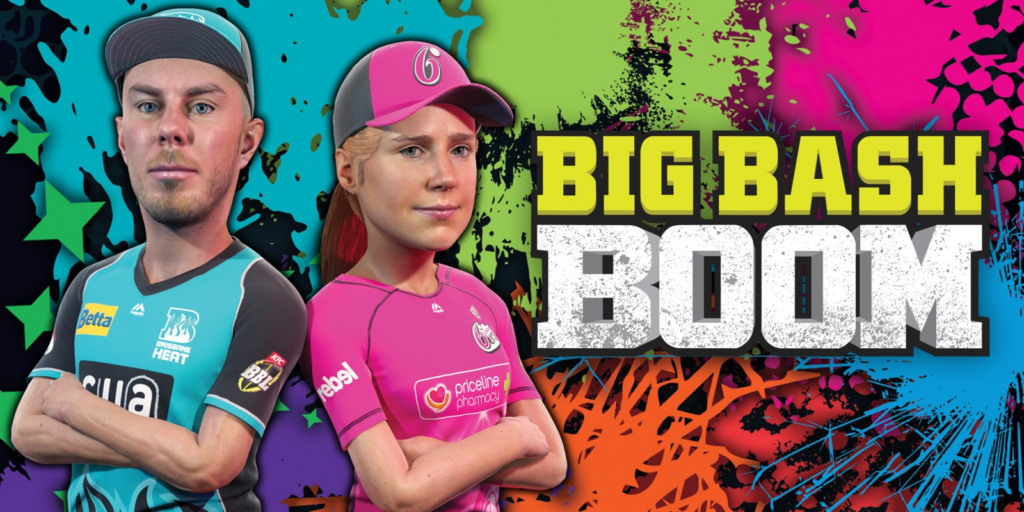 Big Bash Boom ideally reflects the fierce action, exciting run chases, and free-flowing sixes that define T20 cricket. And guess what? The video game makes it even better with various other features. For example, flaming trails appear when you hit sixes, and a dancing duck helps to rub salt in the face of the opponents who lose to you. Not to forget that the shrinking bat gives bowlers a fair fighting chance!
Lord's Balcony Slot
Caleta Gaming is a slot game that turns up the fun with its conventional yet exceptional 5×3-reeled, 243-paylined cricket slot, Lord's Balcony. The game has a 96.66% RTP and takes inspiration from the famous player's balcony found at the Lord's Cricket Ground, UK —home to the England and Wales Cricket Board.
The cricket game launches you right in the thick of the action from the get-go. So, it may benefit you to know the symbols and what they stand for before playing. A celebrating Indian fan is valued at 0.70, a celebrating English player is at 0.80, and a celebrating Indian player is pegged at 1.00. There's even the possibility of making 250x your wager through the wicket scatter feature!
According to the reviews, you can find various casinos that accept Skrill, Visa, MasterCard, or other popular payment methods online. The Lord's Balcony Slot offers its users to make the deposits with all of those methods as well.
Conclusion
Cricket's large followership in India, Australia, England, and other parts of the world has led to intense demand for its video and slot games. This has caused a market saturated with substandard cricket products, but you can avoid them with the video and slot games mentioned above. And the free spins will attract you even more. Select whichever slot suits your ideology best and have all the fun available in the world of online cricket