Who is the wife of Sanju Samson?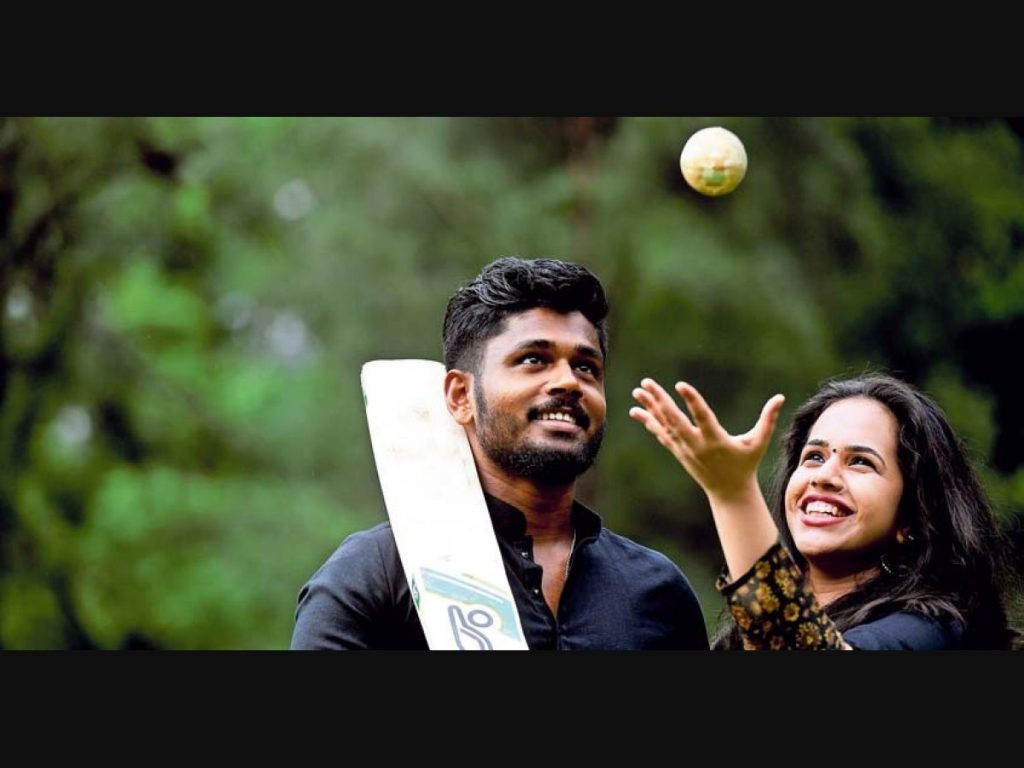 Sanju Samson wife charulatha Samson was born on 19th October in Trivandrum ( now Thiruvananthapuram ) in Kerala. Charulatha Samson also has a sister named Megha Raiphi. Charulatha belongs to a Hindu Nair family.
Where did Charulatha samson get her education?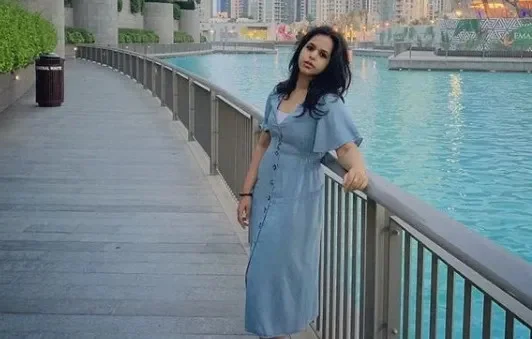 She graduated from Thiruvananthapuram's Arya Central School ( now Thiruvananthapuram ) and after completing her schooling at Arya Central School went on to Mar Ivanios College in Thiruvananthapuram to earn a science degree in Bachelor of Science in Chemistry (b.sc in Chemistry ).
Where did Charulatha samson get her higher education?
Charulatha Samson eventually moved on to Loyola College of Social Sciences to get her post-graduation master's degree in Human Resources. She is currently a business owner.
How did Sanju samson and Charulatha samson meet?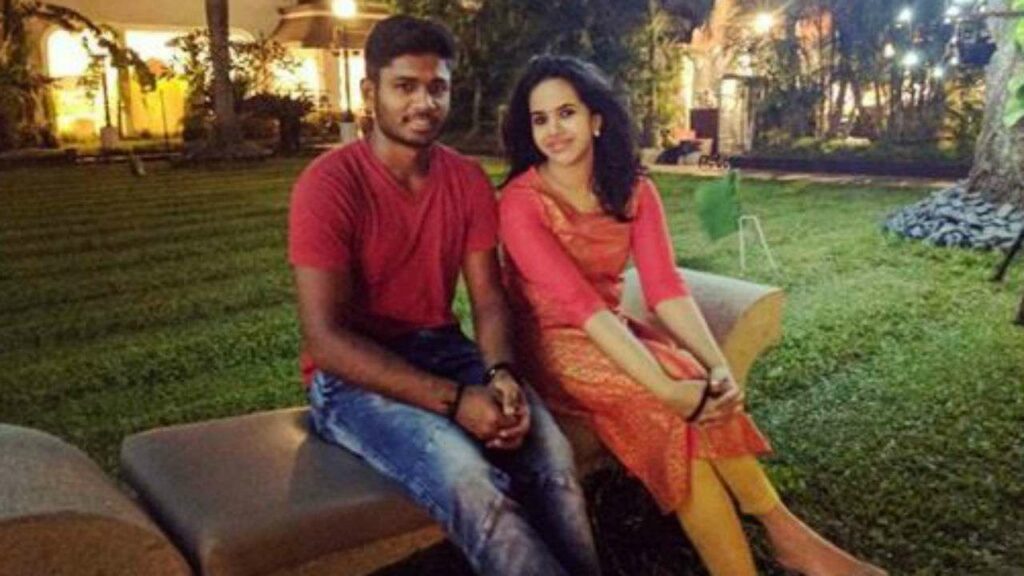 It was the Mar Ivanios college where Sanju viswanath Samson and charulatha met for the first time where Charulatha was studying her science degree in b.sc in chemistry and Sanju was studying B.A.
How did the conversation between Sanju samson and his wife start?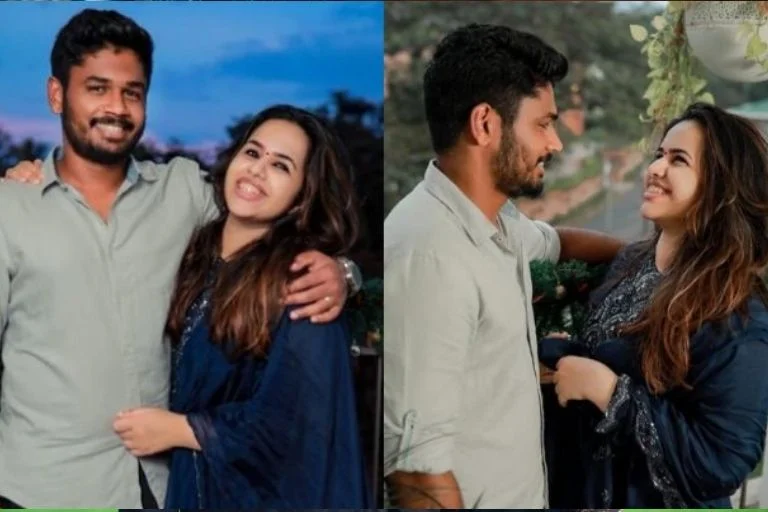 The couple had one of the modern fairy tale love stories where Sanju Samson sent Charulatha Samson a friend request on Facebook.
Surprisingly even Charulatha accepted the friend request and eventually the conversation between the couple started.
After that Sanju Samson and Charulatha used to meet every time they could and eventually fell in love and started dating in 2013.
When did Sanju samson get married?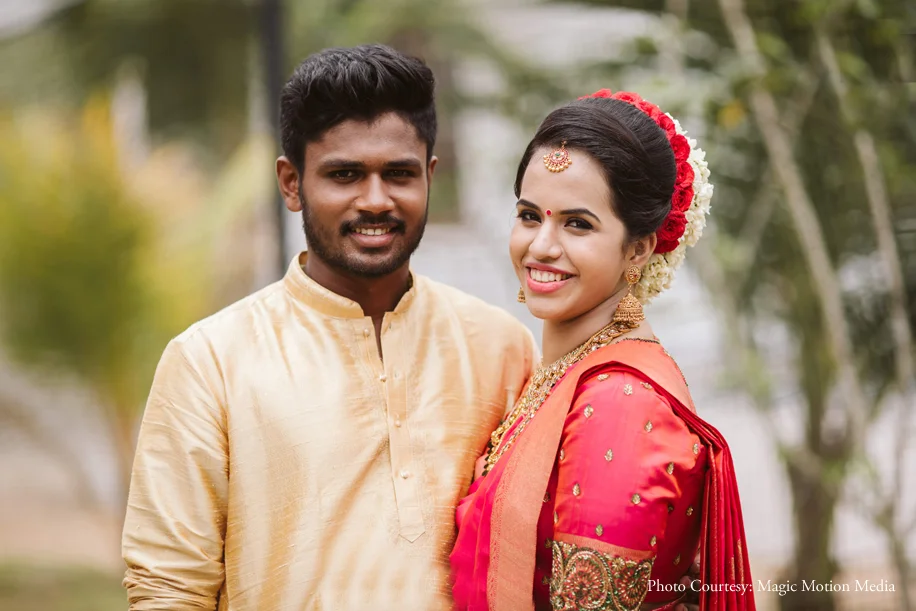 On December 22, 2018, the Kerala cricketer and his long-time lover married. Near a low-key private ceremony at a resort in Kovalam, the old college friends made it official.
Charulatha, belongs to the Hindu Nair family, hence their marriage was solemnized under the Special Marriage Act, despite the fact that Sanju is a Christian.
Who all attended the marriage of Sanju samson?
Their marriage was attended by around 30 people in close friends and close relatives. The marriage was also attended by some famous personalities Rahul Dravid and the Kerala chief minister Pinarayi Vijayan.
The wedding was later followed by a reception at Girideepam Convention Centre in Nalanchira.
Why does Sanju samson consider his wife to be the reason of his success?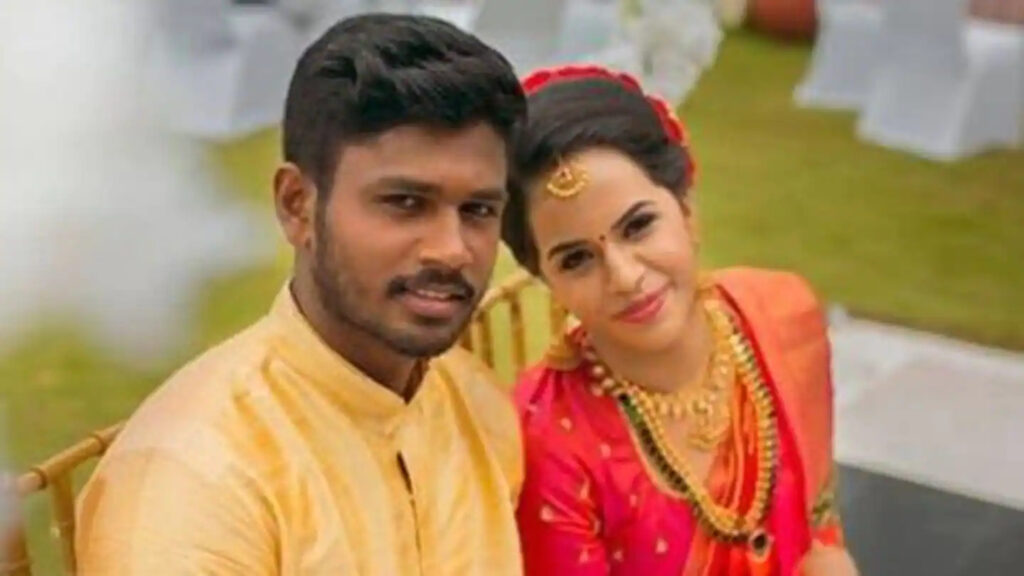 The reason behind Sanju Samson's steady success is none other than his wife Charulatha. Sanju Samson's wife started with him when he was just a mediocre cricketer and no one knew him, today
Charulatha Ramesh after completing her post-graduation degree from Loyola College instantly started to focus and make her own career.
At that point, even Sanju was having a rough period in the Indian cricket scenario and trying to make his india debut and domestic cricket.
Where does the couple stand today?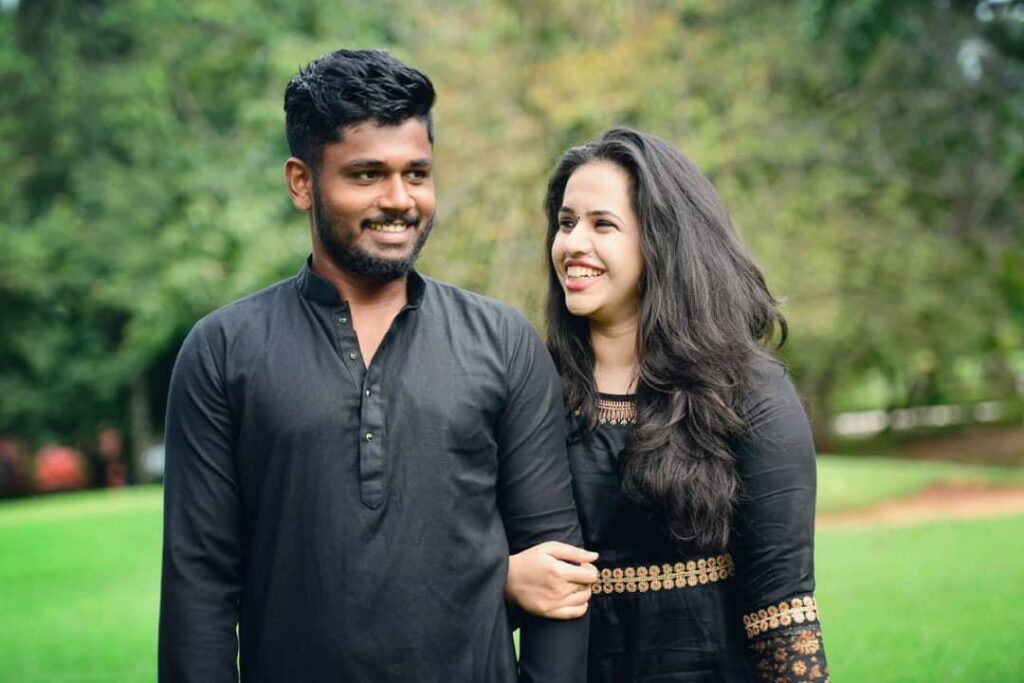 In 2022, when Sanju samson was leading the Rajasthan royals squad, against Hardik pandya's gujarat titans after defeating the royal challengers bangalore, at the IPL finals for the IPL title, the Rajasthan royals squad reaching the finals was not anticipated.
There was only Charulatha samson who cheered for the Indian cricketer.
Get more cricket related news on Sportslibro.com