Who is Mahendra Singh dhoni wife?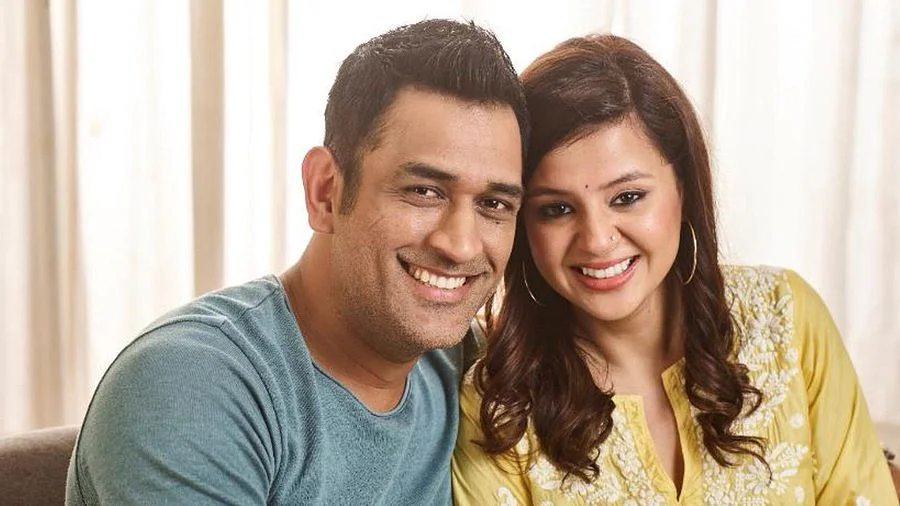 Ms Dhoni Wife Sakshi Dhoni is better known as the wife of former Indian cricket team captain Mahendra Singh Dhoni came into the limelight after her marriage to the most eligible bachelor of India.
Like her husband, Sakshi Dhoni also prefers to remain out of the sight of the paparazzi.
However, during the IPL season, Ms Dhoni Wife is often seen in the stands of the Chennai Super Kings, cheering for his husband and his team.
When and where was MS dhoni's wife sakshi dhoni born?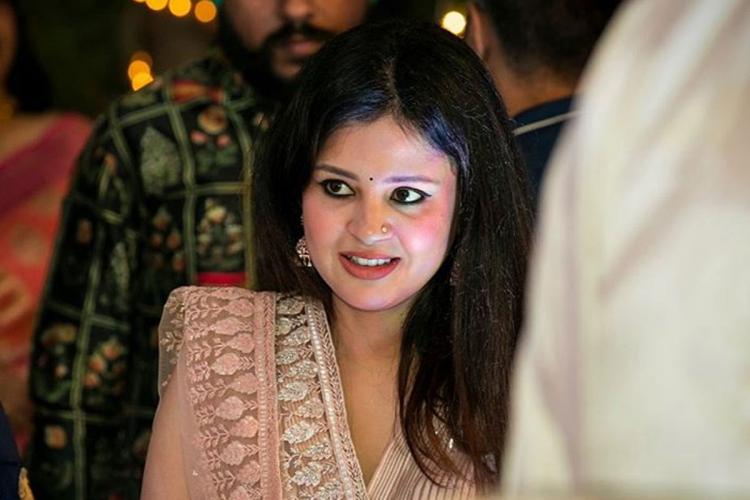 Ms Dhoni Wife Sakshi Singh Rawat, which is her original name, was born on 19 November 1988 in Lekhapani town in Tinsukia district in Assam, India.
Who are the parents of Sakshi dhoni?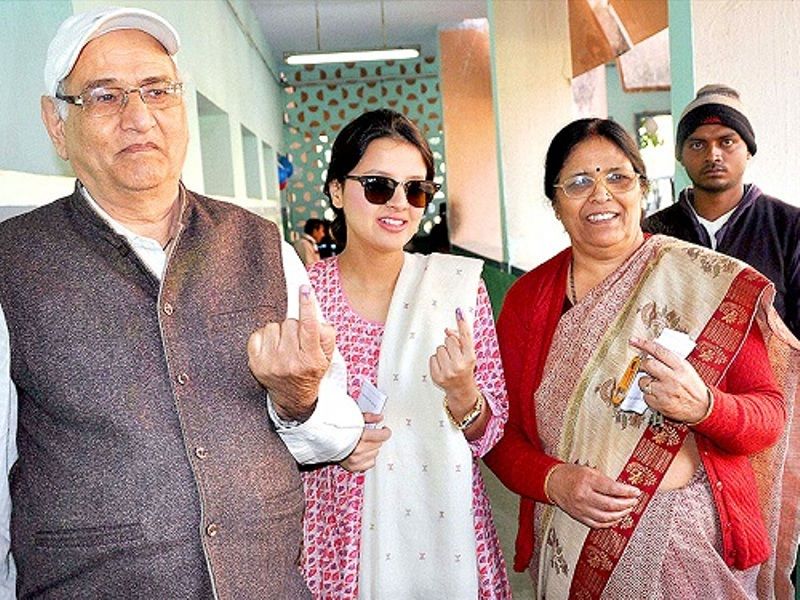 Her father's name was R. K. Singh and he worked for the Kanoi Group's 'Binaguri Tea Company'. Her mother's name was Sheila Singh and she was a home-maker. She has a brother named Akshay and a sister named Abhilasha.
Where did Sakshi dhoni get her education?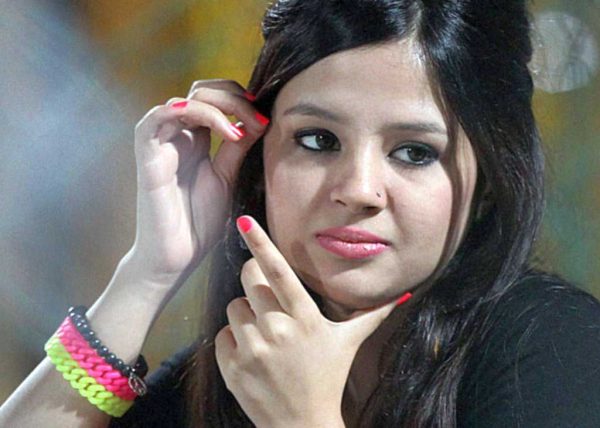 Ms Dhoni Wife started her pre-primary schooling in Lekhapani where now famous Bollywood actress Anushka Sharma was also her classmate. Her best friend's name is Poorna, who is the daughter of Praful Patel, a politician of NCP Party.
Later when her family moved to Dehradun, as her grandfather worked as the divisional forest officer there, she was enrolled at Welham Girl's School in Dehradun.
The former India captain MS Dhoni's wife Sakshi dhoni pursued her education in hotel management and got her degree from the Institute of Hotel Management, Aurangabad.
Is MS dhoni's wife sakshi dhoni a good cook? Ms Dhoni Wife
Ms Dhoni Wife Sakshi Dhoni is an excellent cook herself and she is so addicted to cooking that she carries an electric cooker with herself when she accompanies Dhoni on cricketing tours.
What is Sakshi Rawat foundation?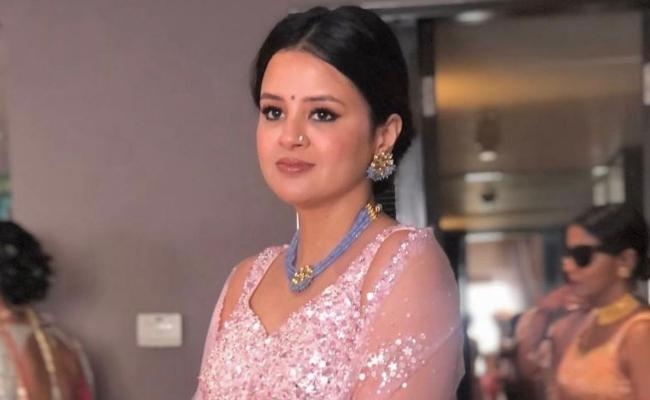 The former Indian cricketer's wife Sakshi Dhoni has a foundation to her name, Sakshi Rawat Foundation, which she runs and the organization supports orphans and take care of their well-being.
Did MS dhoni and sakshi dhoni know each other since childhood?
The actual love story of the couple is slightly different from what was portrayed on the silver screen in the biopic of Mahendra Singh Dhoni. Both their respective fathers were colleagues at Mecon Limited.
Although both Dhoni and Sakshi studied in the same school for a brief period in Ranchi, their love story did not bloom there as they did not meet in the school as Sakshi was Dhoni's junior.
When did MS Dhoni and sakshi meet for the first time?
When Ms Dhoni Wife Sakshi was interning at the Taj Bengal hotel in Kolkata in 2007, the two met. The former Indian skipper was in town for a match against Pakistan at Eden Gardens.
Both of them were introduced by their common friend and manager Yudhajit Dutta.
As depicted in the film, Sakshi had the opportunity to meet the famed cricket star at the Taj Bengal. Dhoni's manager, Yudhajit Dutta, was the one who introduced Sakshi to the cricketer upon his request.
It was the last day of Sakshi's internship at the hotel and Yudhajit had arranged a farewell party for her.
He had also invited MS Dhoni to the party and that was how they first met. After Sakshi left, Dhoni asked for her number form Yudhajit and began texting her.
At first Sakshi thought it was a prank played by one of her friends, but later when she came to know the truth, she was left awestruck.
When did MS dhoni's love story finally start?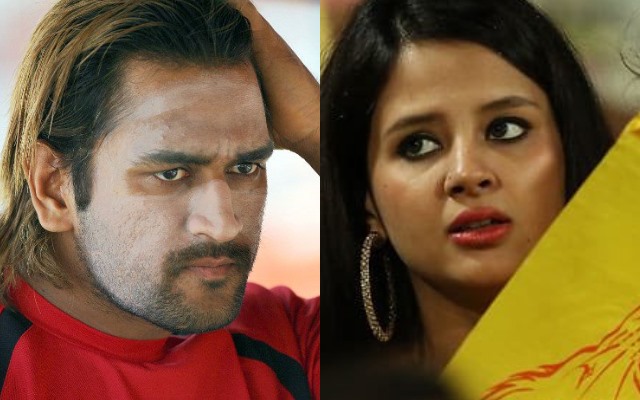 The couple eventually stepped into a romantic relationship in March 2008.
The couple kept their relation under wraps and out of the eyes of the media for a long time. Later they took the permission from their respective families and got married.
When did Dhoni get engaged?
The engagement happened on 3 July 2010 in Dehradun at Hotel Competent. The wedding took place on the next day in a hotel named 'Vishranti Resort' near Dehradun.
Who all attended the marriage of Dhoni?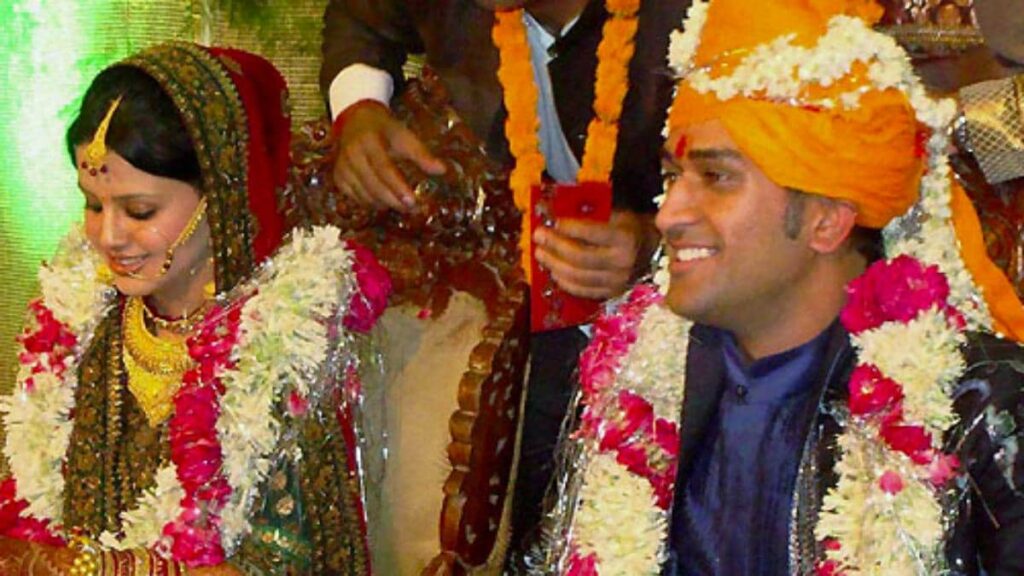 Many famous personalities from sports, politics and film fraternity attended the wedding. Bollywood personalities like John Abraham and Farah Khan, sports personalities like Suresh Raina, RP Singh, Harbhajan Singh, Ashish Nehra and Indian politicians Like Sharad Pawar and Vasundhara Raje attended the wedding ceremony to bless the couple.
What did the couple wear at their wedding?
Ms Dhoni Wife Sakshi wore a gorgeous red and green lehenga for the wedding ceremony, which was designed by the ace designer Sabyasachi Mukherjee.
The Chennai Super Kings cricketer's wife Sakshi has inked her husband's nickname, Mahi, in Devanagari script right below her left ear on her neck.
Does MS Dhoni and his wife have kids?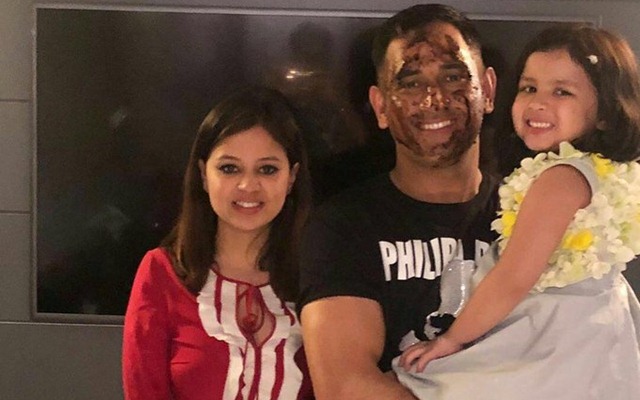 On February 6, 2015 the couple welcomed their daughter Ziva Dhoni.
According to reports, the cricketer's wife is expecting another child in the year 2022.
MS Dhoni turns producer for Tamil Film which was conceptualized by Sakshi Dhoni:
For some time, it was supposed that previous Indian skipper Mahendra Singh Dhoni is wanting to bankroll a Tamil film and will team up with Vijay. A piece of the gossip has turned genuine at this point. Chief Cool will for sure deliver a Tamil film under his creation flag Dhoni Diversion. Nonetheless, he isn't teaming up with Vijay. His most memorable Tamil creation adventure will be a cheerful family show named LGM otherwise known as We should Get Hitched.
The authority movement banner of the film was divulged on the authority Twitter handle of Dhoni's creation house. The movie will be coordinated by Ramesh Thamilmani, who is likewise bending over as the music writer. Sakshi Dhoni, the overseeing head of Dhoni Amusement, has conceptualized the film, as per the authority public statement.
Get more sports related news Sportslibro.com