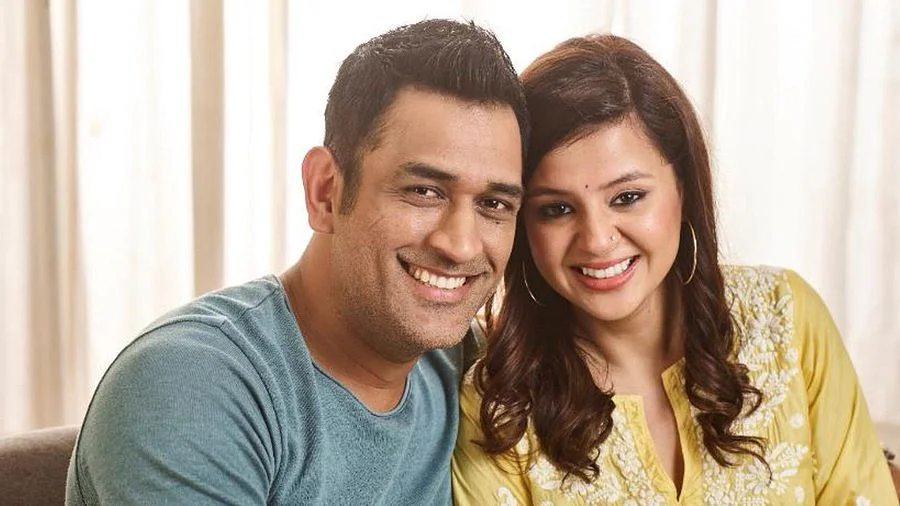 Mahendra Singh Dhoni is a professional Indian cricketer who captained the Indian national team in limited-overs forms from 2007 to 2017 and in Test cricket from 2008 to 2014. Mahendra Singh Dhoni bats as a right-handed wicket-keeper. MS Dhoni guided the squad to three ICC championships (2007 ICC World Twenty20, 2011 ICC Cricket World Cup and 2013 ICC Champions Trophy).
He was a member of the Bihar and Jharkhand Cricket teams in Indian domestic cricket. He is the captain of the Chennai Super Kings (CSK) in the Indian Premier League as of 2022. (IPL). He was captain when CSK won the IPL title in 2010, 2011, 2018, and 2021.
MD Singh Dhoni: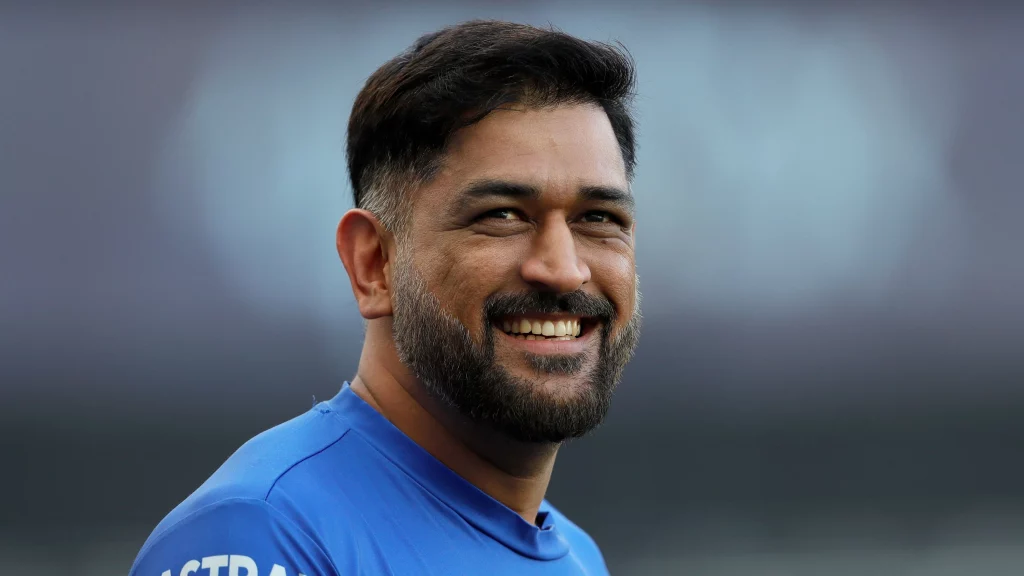 The former india skipper Dhoni was born in Ranchi to a Hindu Rajput family. He is the youngest of Pan Singh and Devaki Devi's three children. His ancestral village, Lwali, is located in the Jainti tehsil, Lamgara block of Uttarakhand's Almora District. His parents relocated from Uttarakhand to Ranchi, Jharkhand, where his father worked as a junior manager for MECON. His uncle and relatives, unlike Dhoni, spell their surname Dhauni.
MS Dhoni is a huge fan of the Indian Army. Dhoni stated after a day spent with the parachute regiment in Ranchi, "I've always wanted to join the Army since I was a kid. When I saw the warriors, I thought to myself, "One day, I'll be like them." "..
He is the vice-president of marketing at India Cements Ltd. N. Srinivasan, owner of IPL team Chennai Super Kings and former BCCI president, leads the firm.
He is particularly interested in organic farming. His property lies in Ranchi's Sembo village, along the Ring Road.
He puts great confidence in Tamar's Ma Devdi Devi. He pays frequent visits to the Devadi Ma Mandir to seek blessings.
Ms dhoni career: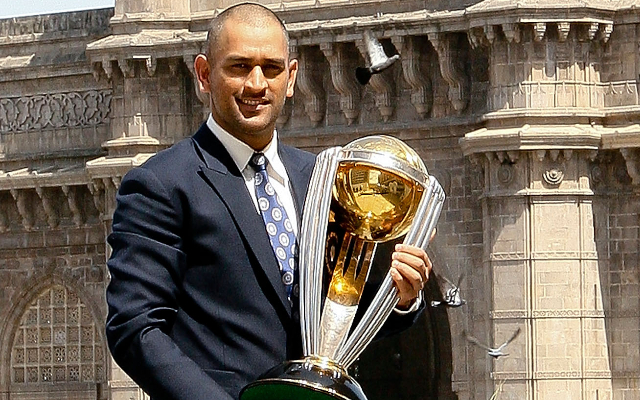 Mahendra Singh Dhoni made his ODI debut against Bangladesh in Chittagong on December 23, 2004, and his first Test a year later against Sri Lanka. He took up the ODI leadership from Rahul Dravid in 2007. In test cricket, he had a mixed record as captain, guiding India to series wins over New Zealand and the Border-Gavaskar Trophy (home series against Australia in 2010 and 2013) but losing by large margins against Sri Lanka, Australia, England, and South Africa in away conditions.
On December 30, 2014, captain cool announced his retirement from Test cricket, and in 2017, he stood down as captain of T20s and ODIs. Dhoni will retire from all forms of international cricket on August 15, 2020. He now exclusively plays for CSK in a franchise-based league.
Outside Cricket: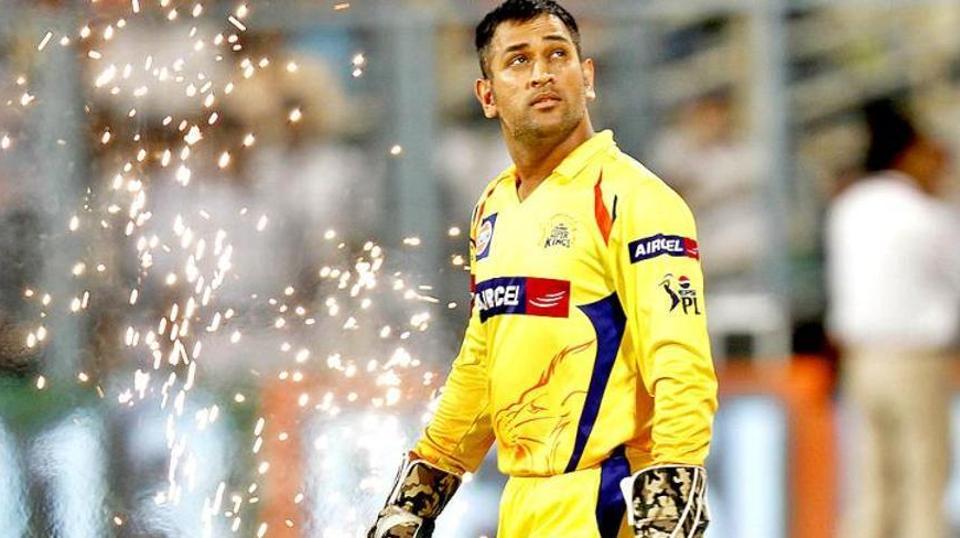 Dhoni, together with Sahara India Pariwar, is a co-owner of Ranchi-based hockey team Ranchi Rays, a Hockey India League franchise.
Dhoni is also a co-owner of Chennaiyin FC, a franchise of the Indian Super League, together with Abhishek Bachchan and Vita Dani.
Dhoni's passion in motorcycles is frequently covered in the media. Dhoni owns more than 100 motorcycles of all kinds.
Dhoni debuted his lifestyle brand SEVEN in February 2016. Dhoni owns the footwear division of the firm and serves as a brand ambassador for SEVEN. Dhoni invested in CARS24 in 2019 and became the company's brand ambassador at the same time.
Dhoni Entertainment signed a long-term commercial relationship with Banijay Asia in 2019 to generate content across all genres. The first show created was Roar of the Lion, a documentary web series chronicling the Chennai Super Kings' comeback to win the 2018 Indian Premier League, starring MS Dhoni in the lead role. The web series is the largest ever released under the Hotstar Specials platform, and it began streaming online on March 20, 2019. His wife Sakshi is the CEO of the company.
Dhoni holds the honorary title of Lieutenant Colonel in the Indian Territorial Army's Parachute Regiment (106 Para TA battalion). The Indian Army bestowed the honorary rank on him in 2011 in recognition of his commitment to the country as a cricketer.
In 2015, he qualified as a paratrooper after completing five parachute training jumps from Indian Army planes at the Agra training station. He finished a two-week service with the Territorial Army in Jammu & Kashmir in August 2019.
Sakshi dhoni Biography :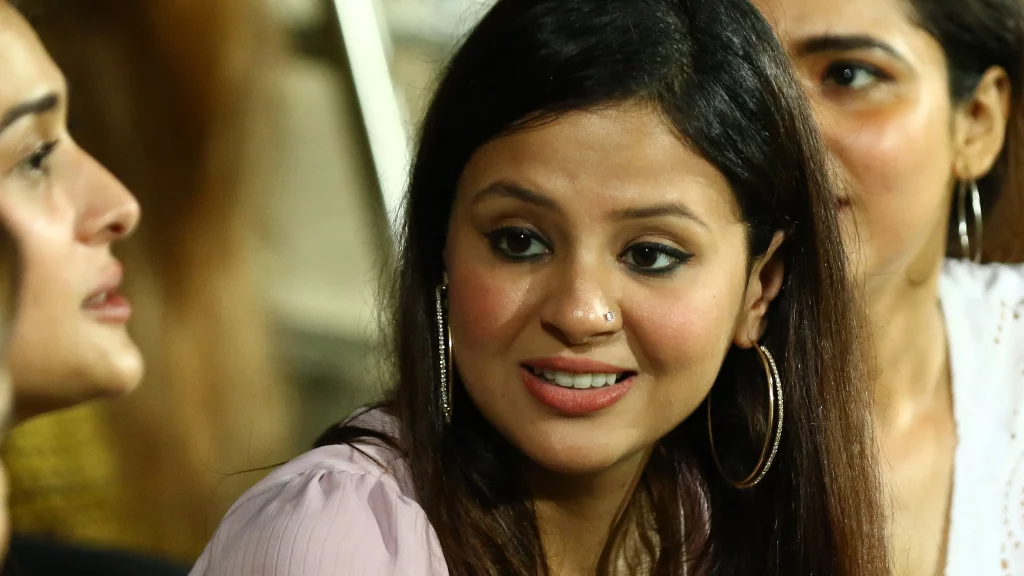 Sakshi Dhoni is better known as the wife of former Indian cricket team captain Mahendra Singh Dhoni came into the limelight after her marriage to then most eligible bachelor of India. Like her husband MS Dhoni wife (Sakshi Dhoni) also prefers to remain out of the sight of the paparazzi.
However during the IPL season, she is often seen in the stands of the Chennai Super Kings, cheering for his husband and his team.
Sakshi Singh Rawat, which is her original name, was born on 19 November 1988 in Lekhapani town in Tinsukia district in Assam, India.
Her father's name was R. K. Singh and he worked for the Kanoi Group's 'Binaguri Tea Company'. Her mother's name was Sheila Singh and she was a home-maker. She has a brother named Akshay and a sister named Abhilasha.
She started her pre-primary schooling in Lekhapani where now famous Bollywood actress Anushka Sharma was also her classmate. Her best friend's name is Poorna, who is the daughter of Praful Patel, a politician of NCP Party.
Later when her family moved to Dehradun, as her grandfather worked as the divisional forest officer there, she was enrolled at Welham Girl's School in Dehradun.
MS Dhoni wife – Sakshi Dhoni: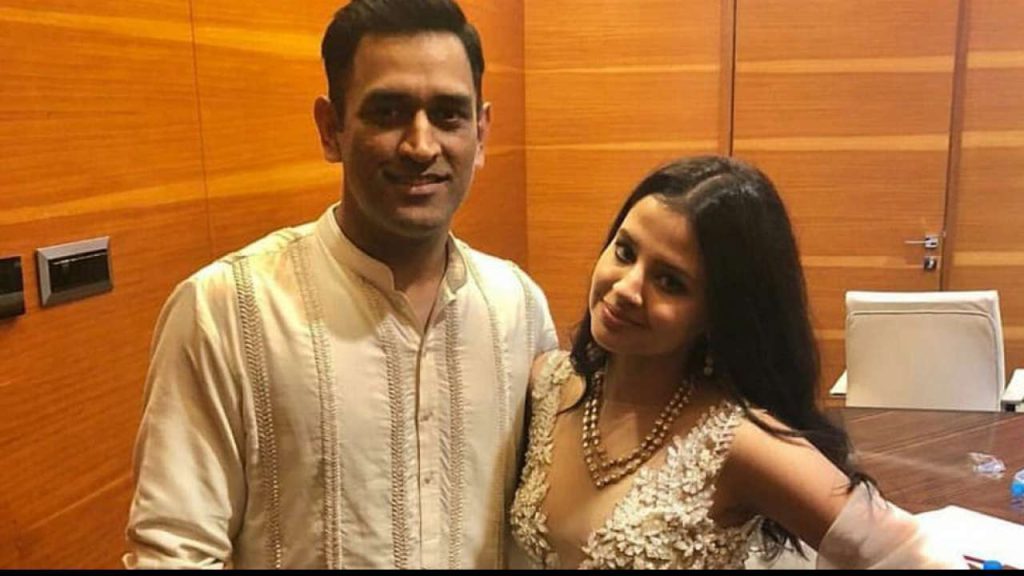 MS Dhoni wife Sakshi Singh Dhoni completed her schooling from Jawahar Vidya Mandir in Ranchi. MS Dhoni also studied in the same school and was a senior to Sakshi in school.
She pursued her education in hotel management and got her degree from the Institute of Hotel Management, Aurangabad. She later did her internship at Taj Bengal, Kolkata where she first met with her future husband.
MS Dhoni wife is an excellent cook herself and she is so addicted to cooking that she carries an electric cooker with herself when she accompanies Dhoni on cricketing tours.
She has a foundation to her name, Sakshi Rawat Foundation, which she runs and the organisation supports orphans and take care of their well-being.
MS Dhoni and Sakshi Singh dhoni marriage: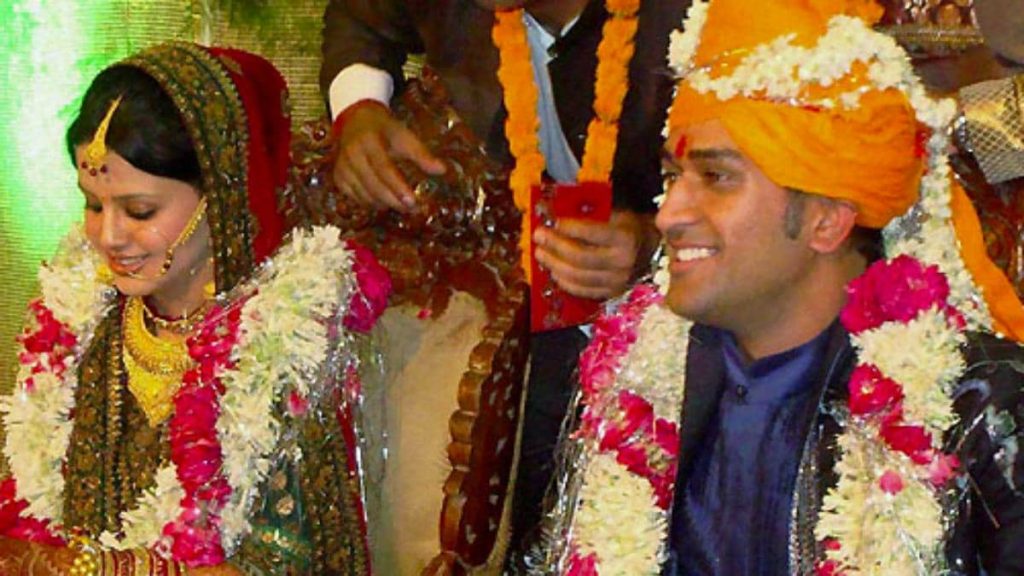 The actual love story of the couple is slightly different from what was portrayed on the silver screen in the biopic of Mahendra Singh Dhoni. Both their respective fathers were colleagues at Mecon Limited.
Although both Dhoni and Sakshi studied in the same school for a brief period in Ranchi, their love story did not bloom there as they did not meet in the school as Sakshi was Dhoni's junior.
MS Dhoni's first meeting with his future wife is nothing short of a fairytale. When Sakshi was interning at the Taj Bengal hotel in Kolkata in 2007, the two met. The former Indian skipper was in town for a match against Pakistan at Eden Gardens.
Despite the fact that they went to the same school in Ranchi, their paths never met because she was his junior.
Both of them were introduced by their common friend and manager Yudhajit Dutta.
Many people may be aware with Sakshi and MS Dhoni's love storey because it was featured in the cricketer's movie, MS Dhoni: The Untold Story. As depicted in the film, Sakshi had the opportunity to meet the famed cricket star at the Taj Bengal. Dhoni's manager, Yudhajit Dutta, was the one who introduced Sakshi to the cricketer upon his request.
It was the last day of Sakshi's internship at the hotel and Yudhajit had arranged a farewell party for her.
He had also invited Dhoni to the party and that was how they first met. After Sakshi left, Dhoni asked for her number form Yudhajit and began texting her.
At first Sakshi thought it was a prank played by one of her friends, but later when she came to know the truth, she was left awestruck. The couple eventually stepped into a romantic relationship in March 2008.
In the same year Sakshi attended Dhoni's birthday party. Since Dhoni was busy with his friends, he could not give much time to Sakshi. To make up for that, he personally drove Sakshi back to her place.
The couple kept their relation under wraps and out of the eyes of the media for a long time. Later they took the permission from their respective families and got married.
The engagement happened on 3 July 2010 in Dehradun at Hotel Competent. The wedding took place on the next day in a hotel named 'Vishranti Resort' near Dehradun.
When the IPL match fixing scandal came to light, one photograph came to the media's eyes where Sakshi was seen sitting beside Vindoo Dara Singh, who was investigated for his involvement in match-fixing.
Dhoni marriage moments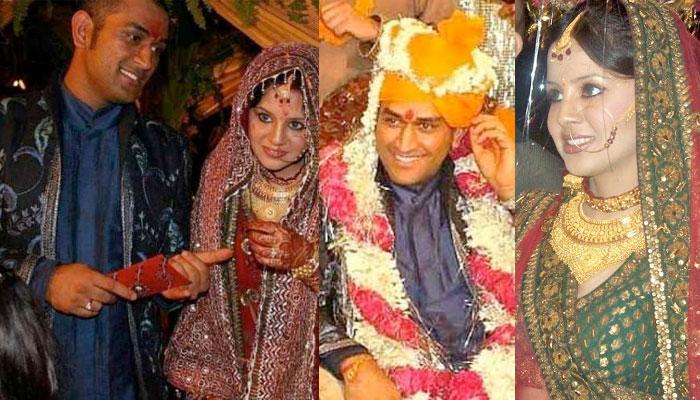 Many famous personalities from sports, politics and film fraternity attended the wedding. Bollywood personalities like John Abraham and Farah Khan, sports personalities like Suresh Raina, RP Singh, Harbhajan Singh, Ashish Nehra and Indian politicians Like Sharad Pawar and Vasundhara Raje attended the wedding ceremony to bless the couple.
Sakshi wore a gorgeous red and green lehenga for the wedding ceremony, which was designed by the ace designer Sabyasachi Mukherjee.
MS Dhoni wife – Sakshi has inked her husband's nickname, Mahi, in Devanagari script right below her left ear on her neck.
Controversy:
Although she tries hard to stay away from the eyes of paparazzi, however her name got attached to a scandal when she was cheering for her husband's IPL team Chennai Super Kings.
Sakshi with Vindoo Dara Singh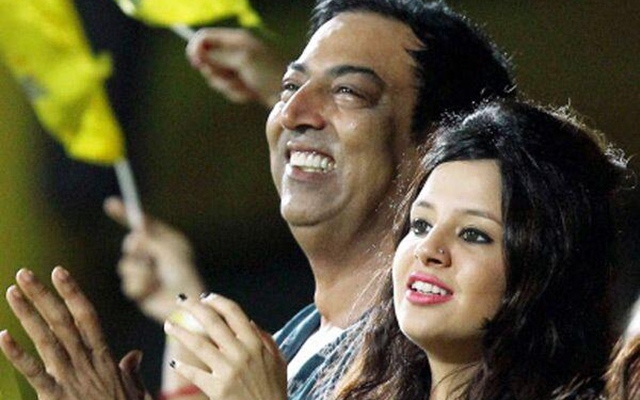 When the IPL match fixing scandal came to light, one photograph came to the media's eyes where Sakshi was seen sitting beside Vindoo Dara Singh, who was investigated for his involvement in match-fixing.
However after the investigations nothing came to the forefront against Sakshi and her name was cleared from all charges.
Media Attention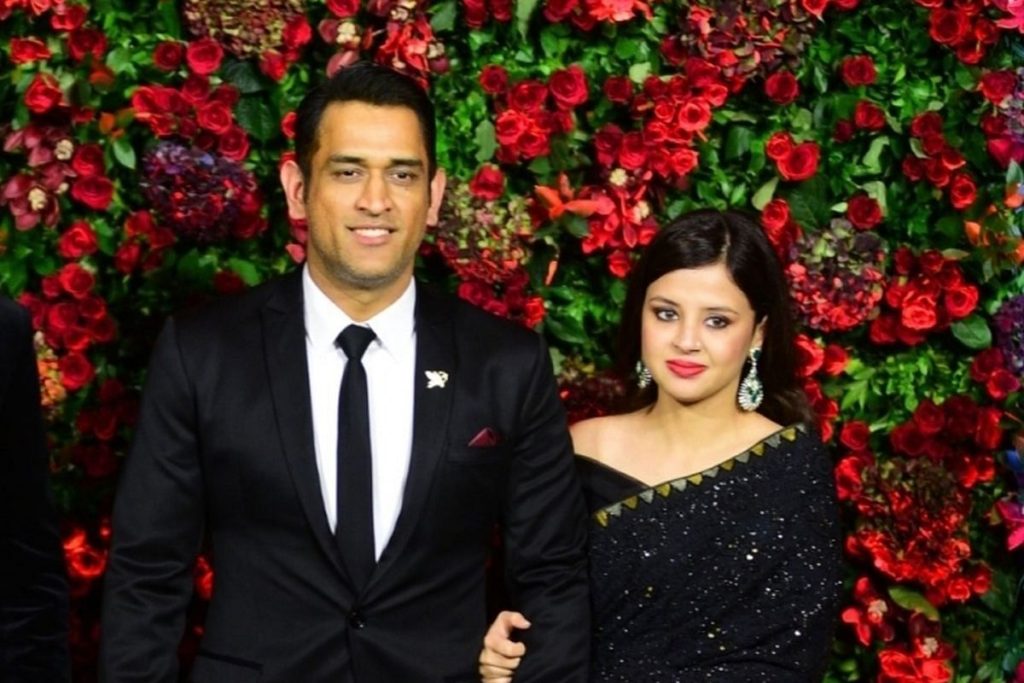 India is a cricket-crazed country, and its cricketers have a big fan base. It's wonderful to be liked by billions of people, but there are some unintended effects to this extreme fame. After a while, cricketers find it simple to deal with the continual attention, but this is not the case for their family members.
They no longer have the same level of privacy as they formerly had just because they are related to a famous celebrity. Things are much more tough for a famous cricketer's life partner.
Along with their spouses' identities, their names begin to circulate in the media, which most of them despise. They are sometimes subjected to unwarranted criticism for their partner's performance on the field, which is completely absurd.
Sakshi Dhoni, wife of Indian cricket great MS Dhoni, recently discussed the disadvantages of marrying a player. She also discussed the different sacrifices that a cricketer's wife must make in order to adjust to this significant shift in their life.
Sakshi states in a video broadcast on Indian Premier League franchise Chennai Super Kings' YouTube account that they are pleased of their husband's accomplishments because, in a country of over 1.3 billion people, only a select handful are able to play cricket professionally.
In the video, Sakshi Singh dhoni is seen saying, " "We are proud because they are where they are because they've been chosen out of billions of people and they are in the game that people love, especially in India,"
Reflecting on how Sakshi Singh Dhoni life altered after marrying the former India captain cool MS Dhoni, MS Dhoni wife Sakshi Dhoni says she had to adjust and modify according to her husband's wishes in order to avoid stressing him out.
MS Dhoni wife Sakshi claims that because they are constantly scrutinised, it is difficult for them to be themselves and act like normal people because they are constantly judged by the public. All of Sakshi's points are valid, but she knew what she was getting into when she married one of the game's legends, especially the former india skipper Mahendra Singh Dhoni. She had chosen this path for herself. MS dhoni wife sakshi said :
" General life changes when you get married and your husband goes to an office. But our husbands go to play sports. So I think you just have to adapt and change according to how they expect you to be and not just sort of stress them out. You don't have your private space and you cannot be like how you are basically in front of cameras right now. Some people are comfortable in front of the camera, some people are not. And especially with the public, they tend to judge you, like especially when you are a cricketer's wife. Even when you are doing something like hanging out with friends and they do talk. "
Get more sports related news Sportslibro.com