Who is Mitchell Starc's wife?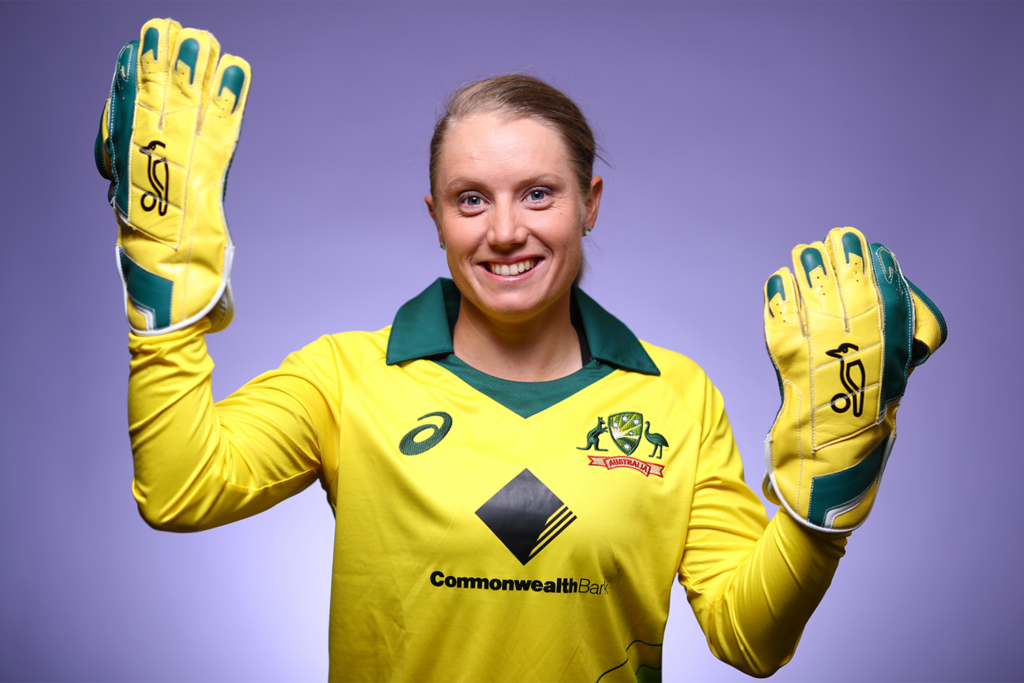 The Australian women's team Wicket keeper batter,Mitchell Starc wife Alyssa Healy is the wife of the bowler Mitchell starc. Australian cricketer Alyssa Healy competes for the Sydney Sixers in the WBBL, the Australian women's national team, and New South Wales in domestic competition. In February 2010, she made her worldwide debut as a wicket keeper.
When and Where was Alyssa Healy born?
Mitchell Starc wife Alyssa Healy was born on 24th March 1990 at Gold Coast in Queensland, Australia.
How did Alyssa Healy develop an interest in cricket?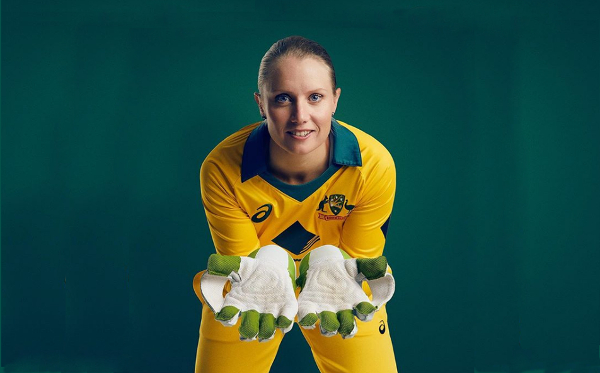 Alyssa Healy father Greg Healy was a part of the Queensland squad and her uncle was the legend Ian Healy. During Alyssa Healy school days, Mitchell Starc wife Alyssa Healy watch Healy play cricket and joined the boys playing with them and later she joined New South Wales Club.
What are the Achievements of Alyssa Healy?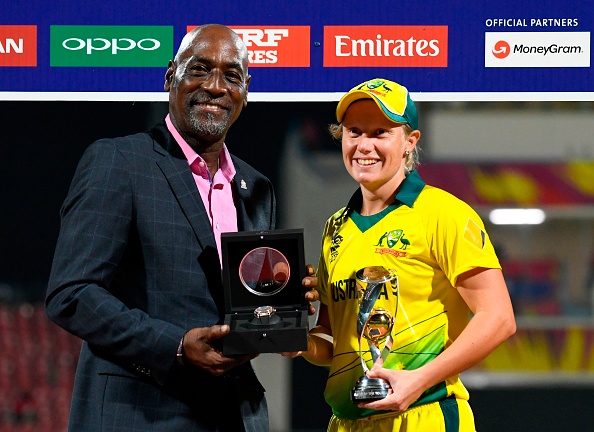 Mitchell Starc wife was named the T20I Player of the Year by the International Cricket Council (ICC) in December 2018. Healy participated in her 100th WT20I game in September 2019 during Australia's series against Sri Lanka.
Alyssa Healy, who scored 148 not out in the same series, broke the previous mark for the highest individual score in a Women's T20I game.
Mitchell Starc wife Alyssa Healy was selected for the Australian team in January 2020 to compete in the 2020 ICC Women's T20 World Cup. With 236 runs, Alyssa healy finished second in the competition in terms of runs scored.
Alyssa Healy helped Australia win their fifth championship in the final by scoring a quickfire 75 off 39 balls against India, earning player of the match honours in the process.
Alyssa Healy had her 92nd wicket-keeping dismissal in the second WT20I match against New Zealand in September 2020.
Mitchell Starc wife Healy surpassed M. S. Dhoni's previous mark of 91 dismissals as a consequence, setting a new mark for the most dismissals by a wicketkeeper in Twenty20 international for both men and women.
Was Mitchell starc's wife Alyssa Healy a part of the ODI world cup final in 2013?
Starc's wife Alyssa Healy was included in the squad for the women's world cup final but unfortunately, alyssa healy could not make it to the 11 of the women's final but Australia won the tournament.
How did Mitchell starc and Alyssa meet?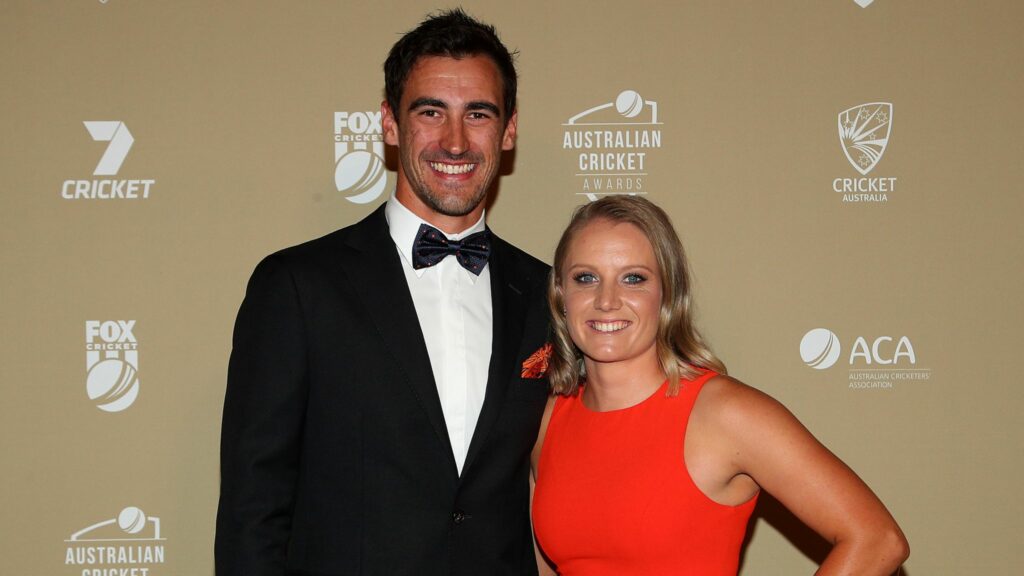 Both of them knew each other since they were 9 years old. Both of them practiced wicketkeeper together.
Later, Mitchell starc went on to become one of the greatest men's bowlers and Alyssa became one of the best female wicket keepers.
When did Mitchell starc and Alyssa Healy get married?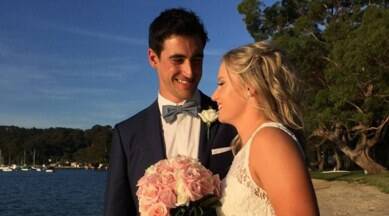 In the year 2015, Starc and Alyssa Healy announced their engagement through social media posts.
Finally, in April 2016, the Starc and Alyssa Healy got married in a private ceremony in the presence of close friends and family.
Starc and Alyssa Healy is a power couple of the Cricketing world,Starc and Alyssa Healy is match made heaven couple.
Alyssa Healy Confirmed for the first T20 World cup game in South Africa: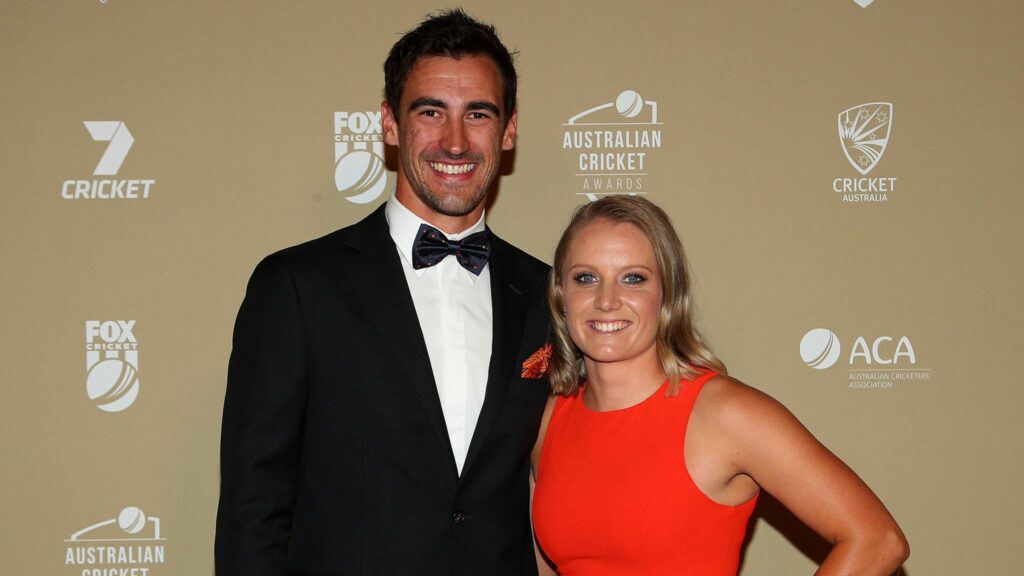 Alyssa Healy will play in the main round of Australia's T20 Cup Quest, She safeguard in the wake of recuperating from a calf injury in time for the competition in South Africa.
Furthermore, with the principal huge injury lay-off of her expert profession behind her, the Australian bad habit commander is looking at a likely hit up to the Ladies' Chief Association in India.
Healy has not played cricket since December 17, when she changed her calf on the T20I visit through India. However, she was named in the 15-player crew declared for the Pakistan T20 series that completed last week and for the following month's Reality Cup.
Healy required longer to recuperate than expected, however, and didn't play by any means against Pakistan. Expected to highlight sooner or later in South Africa, she affirmed to columnists on Monday she would be accessible for the whole competition.
Get more cricket-related News on Sportslibro.com