People may believe that the greatest cricketers are all towering and massive. However, keep in mind that there have been some great cricketers in history who were equally as successful as their taller colleagues.
These small rockets have always come as a surprise to their opponents, as they are far more capable than they appear to be. We're going to compile a list of the top ten shortest cricketers of all time.
10) Sachin Tendulkar – 5 feet 5 inches: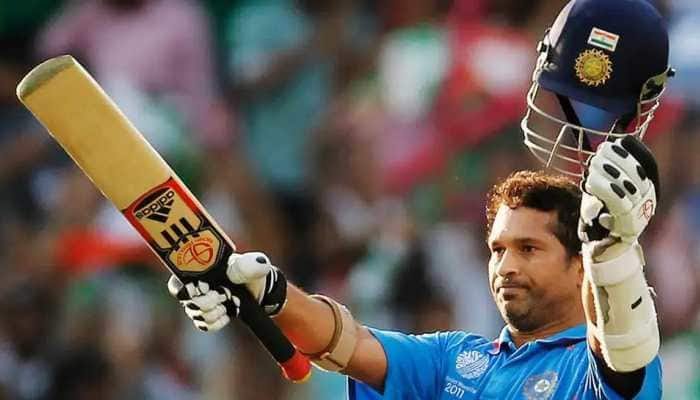 At number 10 stands the God of Cricket who played international cricket for the Indian national cricket team. He never considered his height as a shortcoming and helped Indian cricket achieve new heights.
Tendulkar began playing cricket at the age of eleven, made his Test debut against Pakistan in Karachi on November 15, 1989, at the age of sixteen, and went on to represent Mumbai domestically and India internationally for nearly twenty-four years.
Wisden voted him the second-greatest Test batsman of all time, behind Don Bradman, and the second greatest ODI batsman of all time, behind Viv Richards, in 2002, halfway through his career.
Sachin Tendulkar later in his career as a member of the Indian team that won the 2011 Cricket World Cup, his first victory in six World Cup appearances for India. He had previously been selected "Player of the Tournament" at the tournament's 2003 edition.
9) David Williams – 5 feet 4 inches: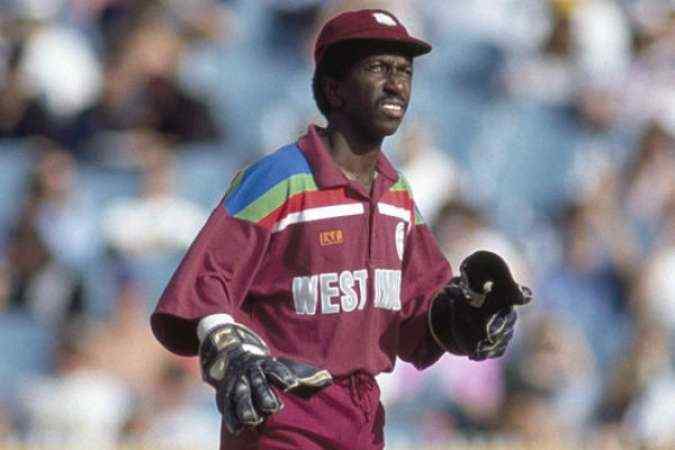 Williams, who was born on November 4, 1963, is a former West Indian cricketer. Behind the stumps, he showed off his athleticism. David also established himself as a capable lower-order batter. From 1988 through 1998, he appeared in 11 Test cricket matches and 36 One-Day Internationals.
With only 5.4 feet in height, this short man struggled to take Jeff Dujon's spot on the international team. In comparison to Dujon's Test batting average of 31.94, Williams only managed 13.44 during his tenure.
His most notable score was 65 against England in 1998, which helped them win by three wickets at Trinidad. However, three straight ducks followed, and he was dropped for the series' final test. Between 1983 and 1999, Williams appeared in 71 first-class matches for Trinidad and Tobago.
He had a 22.31 average with 151 catches and 39 stumpings. He received the highest possible score of 112.
Williams was named as the West Indies team's assistant coach before to the first World Twenty20 World Championships in 2007. He made an unexpected comeback to the field in March 2009, on the final day of the fourth Test against England in Barbados, when he played passionately as a substitute fielder.
David Williams is one of the shortest cricketers of all time.
8) Alvin Kallicharan – 5 feet 4 inches: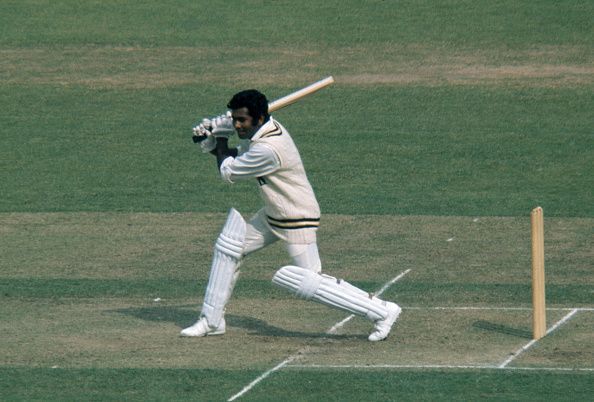 Alvin Isaac Kallicharran ranks ninth on our list of the top ten shortest cricketers of all time. Alvin, who was born on March 21, 1949, is a former West Indian batsman of Indo-Guyanese descent. From 1972 through 1981, this 5.4-foot-tall batter played.
This left-handed batsman from Georgetown, British Guiana (now Guyana) was also a right-arm off-spinner on occasion.
He was well-known for his graceful and careful batting style. In 1973, Wisden named him Cricketer of the Year. He was a member of the ICC Cricket World Cup-winning teams in 1975 and 1979. During the 1978–79 tour, Alvin earned 187 points against India.
In English county cricket, he achieved success with Warwickshire. In the 1984 Nat-west Trophy, he scored 206 and grabbed 6 wickets for 32 runs against minor county Oxfordshire.
One of his most memorable international innings, a 158-run performance against England, was marred by controversy when he was run out by Tony Greig on the final ball of the first day. He attempted but failed to join World Series Cricket.
7) Monimul Haque – 5 feet 3.5 inches: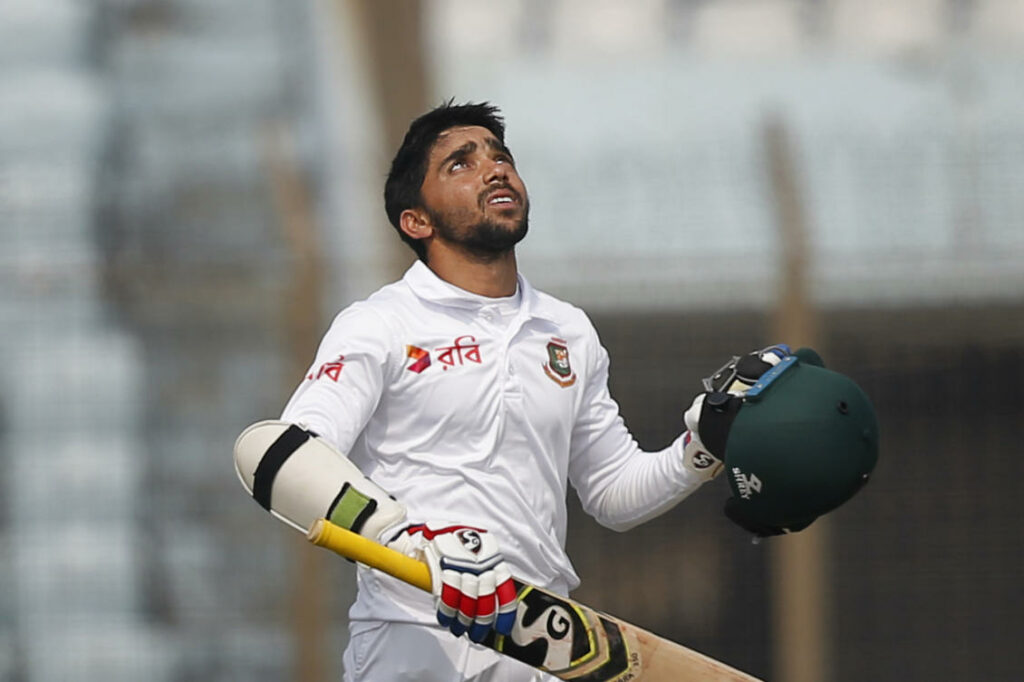 Mominul, who was born on September 29, 1991, primarily plays for the Dhaka Division. He also played in the Bangladesh Premier League for the Sylhet Royals. On March 8, 2013, he made his test debut against Sri Lanka at Galle, Sri Lanka.
In his first test series, he made a half-century and finished with 156 runs in three innings at an excellent average of 52.00.
During the 2012 Bangladesh Premier League, he was named Man of the Match after scoring 53* off 28 balls for his club, the Barisal Burners, against the Khulna Royal Bengals, guiding his team to a 4-wicket victory.
Mominul has scored 584 runs in five Test matches. He scored 205 runs in 12 One-Day Internationals. He is the 7th shortest cricketer in international cricket, standing at 5.3.5 feet.
6) Harry Pilling – 5 feet 3 inches: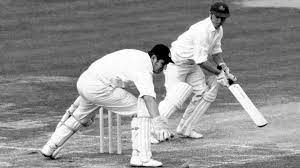 Harry Pilling, born on February 23, 1943, was a well-known English cricketer. He was the shortest English professional cricketer of modern times, standing at only 5 feet 3 inches (1.60 m). In addition, he is now one of the shortest cricketers of all time.
During his prime, fans regarded him as one of the most gifted right-handed batsmen. Pilling represented his county from 1962 to 1982. He also amassed almost 15,000 first-class runs for Lancashire throughout that time.
One of his most notable efforts for Lancashire was an unbeaten 70 against Sussex in 1970, which helped his county win its maiden Gillette Cup. On September 22, 2012, this famous cricketer passed away.
The legend of test cricket was one of the shortest cricketers of all time.
5) Gundappa Vishwanath – 5 feet 3 inches:
Gundappa Ranganath, who was born on February 12, 1949, is now ranked fifth on our list of the smallest cricketers of all time. He represented the Indian national team as a player from Bhadravathi, Karnataka.
He was, however, only 5 feet 3 inches tall. He was born into a Brahmin family and was one of India's top batsmen throughout the 1970s.
Vishwanath represented India in Test cricket from 1969 until 1983. He appeared in 91 games and scored over 6000 runs.
From 1974 through 1982, he also played in One Day Internationals, including the 1975 and 1979 ICC World Cups. Throughout his career, he represented Karnataka (previously Mysore) at the state level.
Viswanath, sometimes known as Vishy, had an elegant and wristy batting technique that emphasized timing above power.
Despite having a full arsenal of strokes around the wicket. Viswanath's favorite shot was the square cut, which he utilised frequently to great advantage against fast bowlers. He typically fielded from the slip position.
4) Parthiv Patel – 5 feet 3 inches: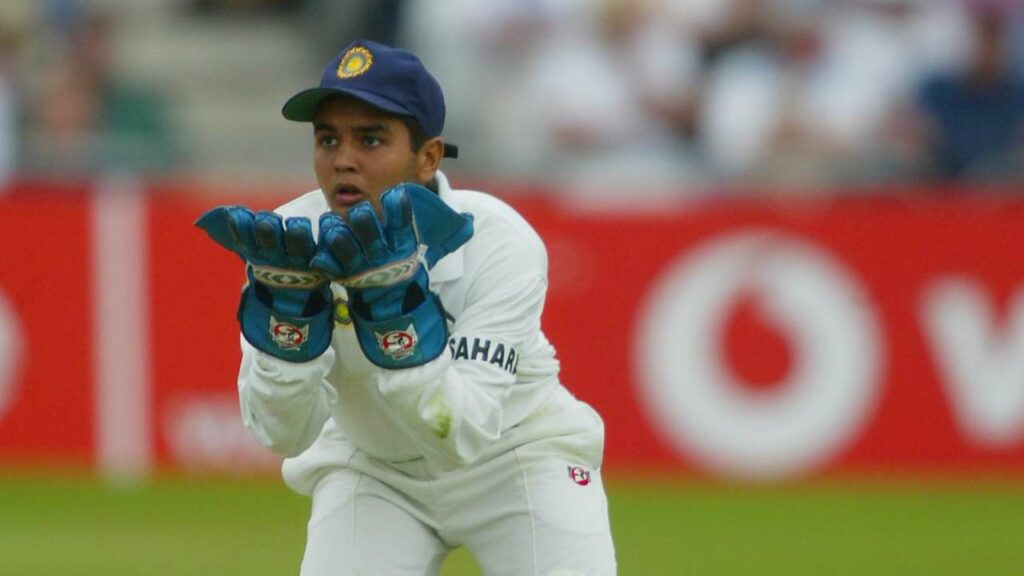 With a height of 5 feet 3 inches, Parthiv Ajay Patel ranks fourth on our list of the top ten shortest cricketers of all time. Born on March 9, 1985, this outstanding wicketkeeper represented India in international cricket.
Parthiv Patel was not just one of the best wicketkeepers of all time, but he was also one of the best left-handed hitters India has ever had on their team.
Patel made his One-Day International debut against New Zealand in January 2003. Then, in 2002, he made his Test debut against England in the second Test at Nottingham.
He also played in the IPL for the Sunrisers Hyderabad. Patel has appeared in 20 Tests for India, scoring 683 runs at an average of 29.69.
He was also fairly successful behind the wickets, having done so 49 times. He has 41 catches and eight Stumps. Parthiv Patel also scored 736 runs in his ODI career.
In addition, he had 30 catches and 9 stumps. However, he only appeared in two T20s for India.
3) Mushfique Rahim – 5 feet 3 inches: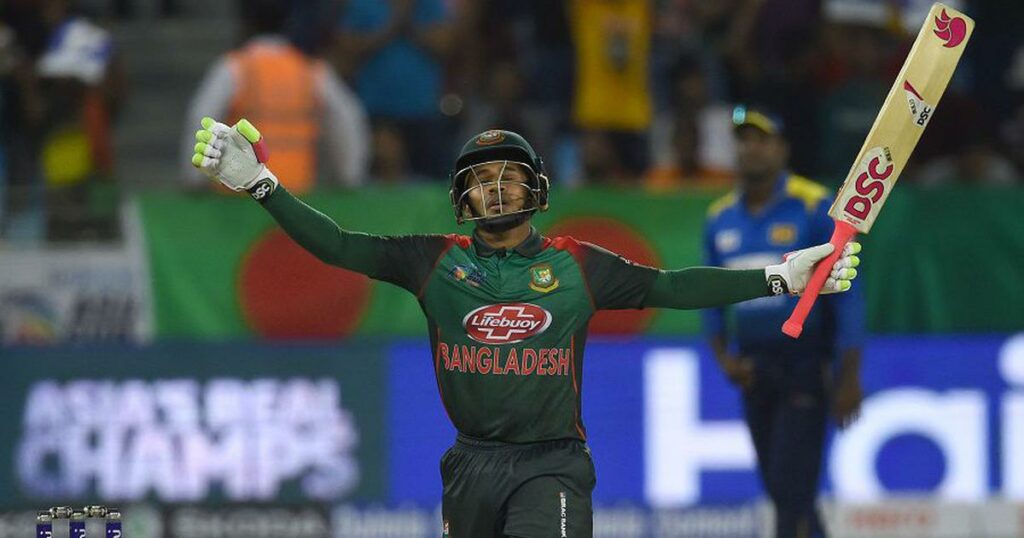 Mushfiqur Rahim is the third shortest cricketer in history, standing at only 5.3 feet tall. This gifted wicketkeeper-batsman represented Bangladesh. In addition, until May 2013, he captained the Bangladesh national cricket team.
At the age of 16, he made his Test debut on May 26, 2005, during Bangladesh's inaugural tour of England.
In January 2010, he scored his first Test century, which was remarkable given that it came against a formidable Indian Test side. It was also the fastest century in Bangladeshi history at the time.
2) Tich Freeman – 5 feet 2 inches: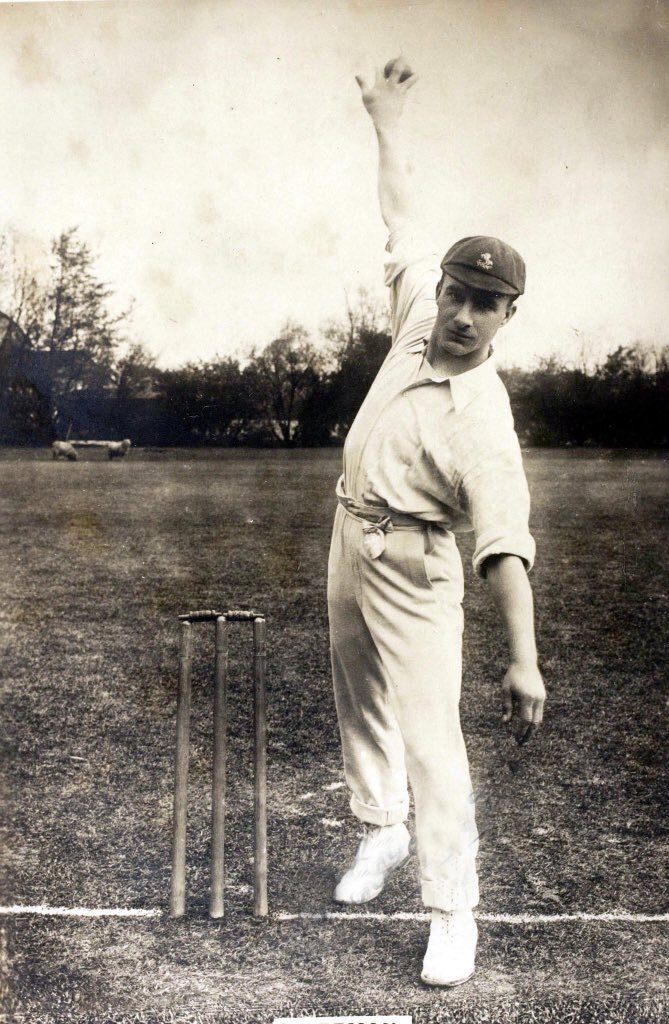 Cornford is ranked second among all-time shortest cricketers. On May 17, 1888, Alfred Percy "Tich" Freeman was born.
This leg-spin bowler primarily represented Kent and England.
He rose to notoriety as the only English cricketer to take 300 wickets in a single season. He is also the second most prolific first-class wicket-taker in history.
Freeman's common name derives from his diminutive stature. Tich Cornford was only five feet two inches tall (158 centimeters).
He got 66 Test wickets in only 12 appearances for England. In addition, he had 3776 wickets in 592 First-class matches.
1) Tich Cornford – 5 Feet: Shortest cricketers all time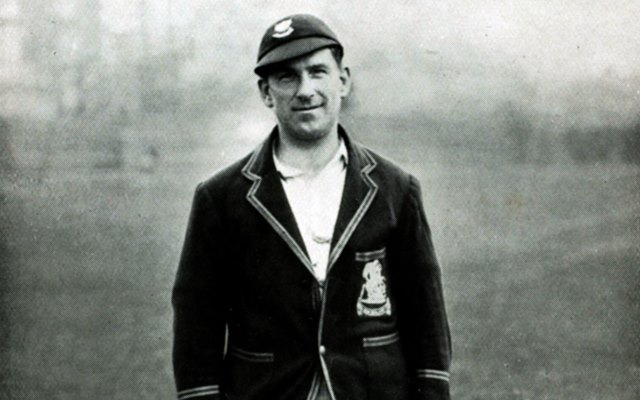 Walter Latter Cornford, often known as "Tich Tiny," is the shortest cricketer in history to have played for his country. Cornford was only 5 feet tall. Hurst Green, born on December 25, 1900, was an English wicket-keeper batsman who played four Tests for England in 1930.
He also represented Sussex County Cricket Club in county cricket. In the 1929 series against New Zealand, he had five catches, three of which were off fast bowler Maurice Allom. His county career lasted from 1921 to the onset of World War II.
He did, however, make one more appearance in an emergency at the age of 46 in 1947. In his four Test matches, he scored 36 runs.
Get more cricket-related news on sportslibro.com