Cricket is one of the most well-known sports practised all over the world, where individuals demonstrate their decency and discipline. However, as time passes, people continue to adapt their style and appearance in order to appear more appealing in the eyes of others. Check out the list of the top ten most tattooed cricketers.
People nowadays expect sporty styles from their athletes, whether in hairdo, dressing sense, or tattoo.
There are few athletes that have a good body with a tattoo on it that represents something they are manifesting or their zodiac sign. So, without further ado, here are the Top 10 Most Tattooed Cricketers Of All Time.
10) Lasith Malinga: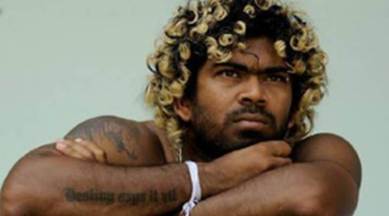 Lasith Malinga is a Sri Lankan fast bowler, and his first tattoo depicts two dates: the first, when he began playing for his country (Sri Lanka), and the second when he grabbed four wickets in consecutive four balls in a row.
He also has his wife's name tattooed on his forearm, along with the words "Destiny says it all." His final tattoo is a lion on his left bicep. This is what propelled him into the top 10 most tattooed cricketers of all time.
9) Dale Steyn:
Dale Steyn, a South African professional cricketer who represents his country, is widely considered one of the best fast bowlers of his generation. One of the best teams and he is famed for his passion for tattoos, he has tattooed his entire left arm.
In an interview with the Times of India, he stated that his tattoo had a patriotic theme. "It's the three proteas," a group of flowering plants from South Africa. "They are all in the colours of the South African flag." So you've got blue, yellow, and red. The leaves are dark, but I am white. Ha-ha, I'm white… that's a joke I tell. "Some people find it offensive."
The tattoos inked on his body have put him on the list of most tattooed cricketers of all time.
8) Mitchell johnson: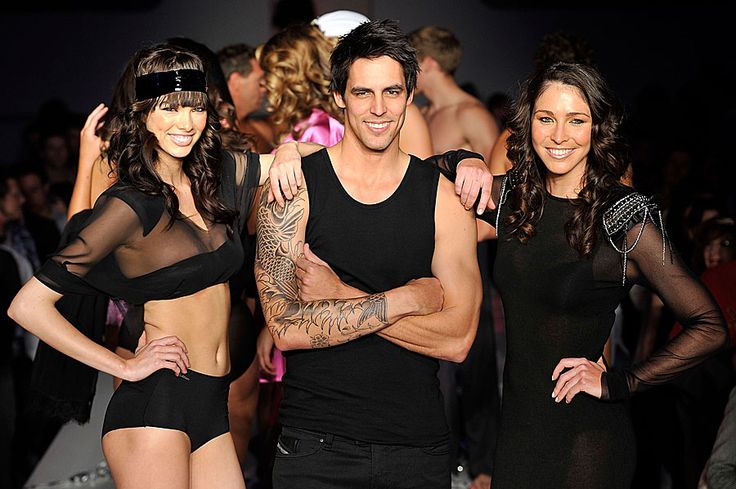 Mitchell Johnson is an Australian cricketer who played in all forms before retiring. He is a left-arm fast bowler and left-handed batter. He is also a tattoo enthusiast, with nearly three or four tattoos.
He has a tattoo of a Japanese-style Koi with cherry blossoms on his arm, and when asked to explain it, he replied it means "Luck."
Another tattoo he has is a giant 'Dragon' and a gigantic 'Panther,' both of which symbolise good luck.
Mitchell Johnson is one of the biggest tattoo freaks and the greatly tattooed cricketers like him deserve to be in the list of most tattooed cricketers of all time.
7) Hardik Pandya: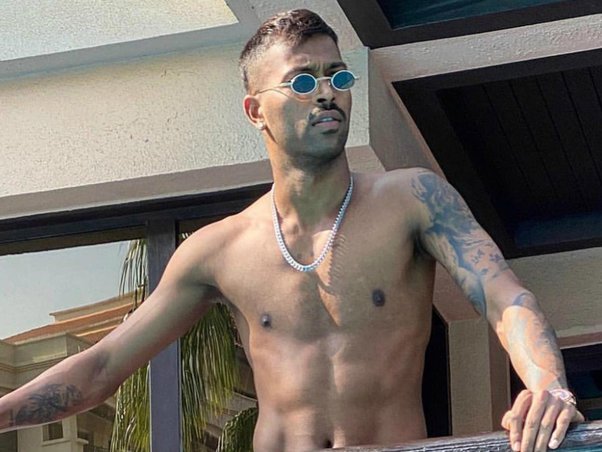 Hardik Pandya is an international cricketer who now plays for the Mumbai Indians in the IPL. He is an all-rounder who always gives his all. He also enjoys getting tattoos and has a total of eight inked tattoos.
Some of the tattoos and body art inked on the Indian cricketer are as follows :
On his left arm, he has a tattoo of peace.
The Tiger tattoo on his body represents power and courage, and it is also his favourite.
He has inked 'Never Give Up on his right arm, which boosts his motivation and encourages him not to give up.
He has the word "Paws" tattooed on his neck since he adores dogs.
On his left forearm, he drew a clock that approximated the hour of his birth.
The other tattoo on his left arm biceps says, 'Live to succeed or die trying.'
These tattoos on his body not only make him one of the biggest Indian cricketers with tattoos on his body but also one of the most tattooed cricketers of all time.
6) Ben Stokes: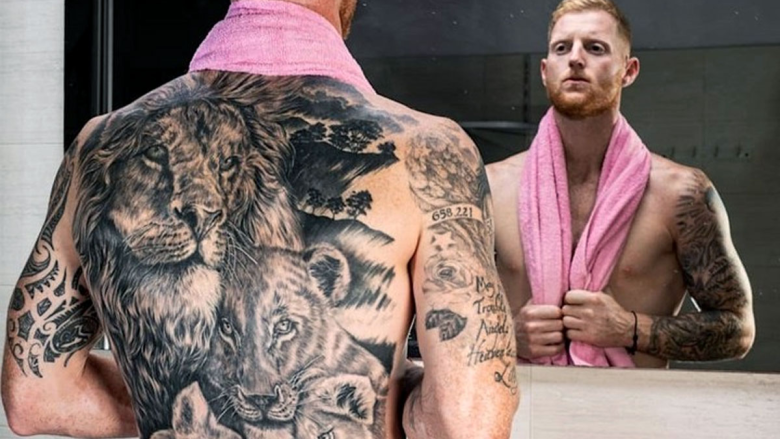 Benjamin Andrew Stokes, an English international cricketer, is well-known for his batting and versatility. Stokes has many tattoos on his body; in total, he will have roughly 13 tattoos, most of them are on his back.
He has a large tattoo of a lion's family on his back, which depicts Ben's own family. "All of my tattoos have personal meaning for me and are very meaningful to me." My most recent one reflects me, my incredible wife @clarey11, and my two great children."
On his left forearm, he has a 'Kirihuti Maori' design, as well as the national flower of England, 'Rose.' Aside from this, he has other additional tattoos, some of them are of flowers and others of our leaves.
A player who has represented England and with so many tattoos on his body definitely deserves to be on the list of most tattooed cricketers of all time.
5) Kevin Pietersen:
Kevin Pietersen, a South African-born cricket commentator and former England international player, is a right-handed batsman.
After beginning his career in England, he inked three lions on his bicep to symbolise his devotion to his new home. He also wears a large map on his back with 36 red stars and one for each international century.
He always considers those three lions tattooed on his right arm bicep as his most lucky one. The lion inked has always been close to him.
These tattoos on his body surely make him enter the list of the top 10 most tattooed cricketers of all time.
4) Virat Kohli:
Virat Kohli is one of the most well-known aggressive batsmen; he also has roughly 11 tattoos on his body. And every one of them has a profound notion.
He has God's eye on his left shoulder and 'OM' above it, which denotes peace and spiritualism, and 'Japanese Samurai warrior' on his left upper arm. Aside from this, he has inked his mother and father's names, 'Saroj' and 'Prem,' respectively. There are numerous other minor tattoos which include a lord shiva tattoo as well.
The Japanese samurai warrior is loved by the fans. All these tattoos on his body help him get the 4th position on the list of most tattooed cricketers of all time.
3) KL Rahul: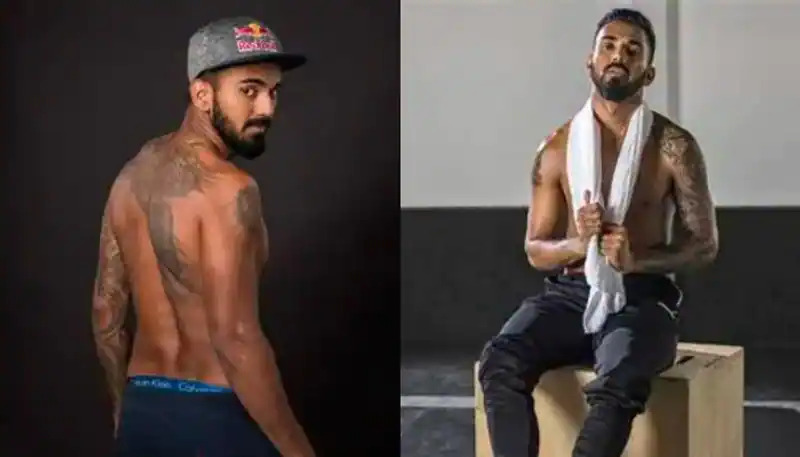 KL Rahul, a right-handed batsman for the Indian national team, is very enthusiastic about his tattoo and his personality. He has numerous tattoos on his body, some of which are minor and others of which are large.
On his left forearm, he has a tattoo of a lighthouse, another tattoo of his star sign, 'Aries,' and another of a clock, which commemorates the time he was born. The 'Open Eye' tattoo on his left bicep is the other.
He does not have many tattoos on his upper right arm as compared to his left. He also has a lot of minor tattoos on his upper arm and his left shoulder.
He is one of the most tattooed cricketers of all time.
2) Faf Du Plessis: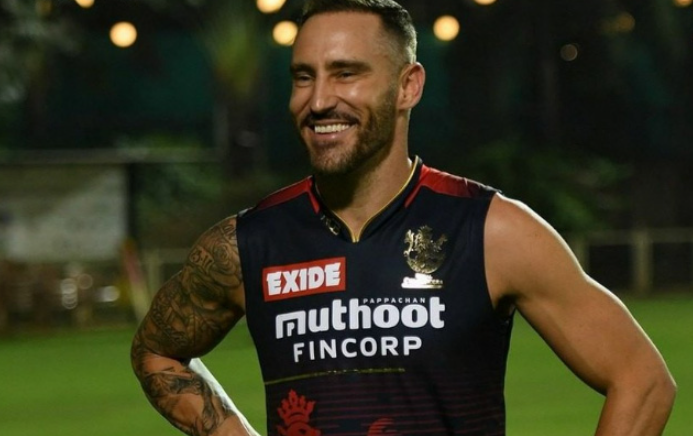 Faf du Plessis is a well-known cricketer who represents South Africa in international cricket. He also has numerous tattoos on his body, each of which tells a different tale.
He has a 'Grace' tattoo on the side of his ribs because he believes that by the grace of God, his life has been transformed and he is living his best life. There are several other tattoos on his body, including 'Dies a Domino XVII I MMXI' on his upper right arm.
1) Brendon McCullum: Most tattooed cricketers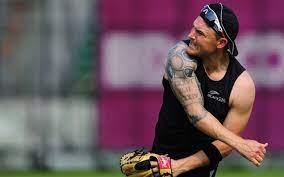 Brendon McCullum, a New Zealand cricketer, coach, and commentator who has played in all forms, is one of his country's most popular players. He has many tattoos on his body, particularly on his upper right arm, that has importance.
The upper right arm tattoo is the roman number 'CXXVI,' which symbolises the sign of ODI Cap No.126, the other tattoo is his jersey number 'XLII,' and a similar 'CCXXIV,' which represents Test Cap No.224. He's also inked his wedding band on his left finger because he can't play with it.
These tattoos make him the most tattooed cricketer of all time.
Get more cricket Related News on Sportslibro.com.