The talent of a player determines game outcomes. However, for their success, they sometimes require special physical characteristics. Some players are extraordinarily tall, which is a considerable rarity.
This, of course, makes a difference in cricket, just as it does in basketball or volleyball. Cricket, a batsman's game, is thought to be more exciting to watch because of tall bowlers who create a significant amount of bounce on a surface.
Here is the list of the top 10 tallest cricketers or the tallest bowlers in cricket history:
10) Chris Tremlett – 6ft 7 inches: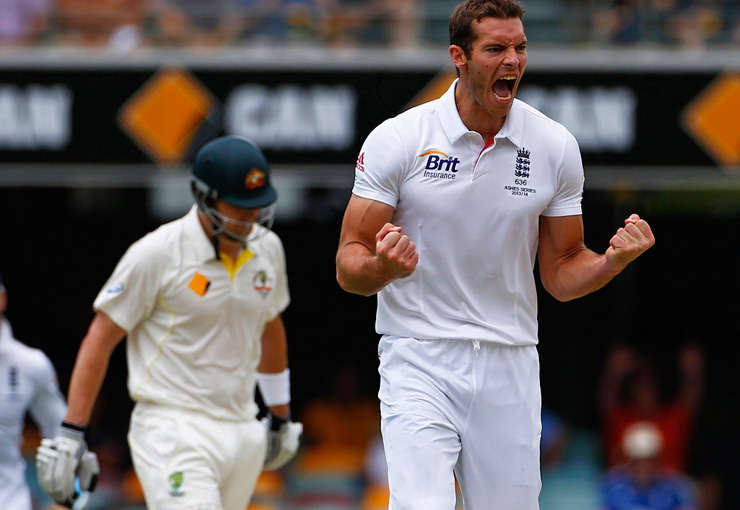 Timothy Tremlett was an English cricketer who represented England at the international level as well as Hampshire and Surrey County sides.
Bowling Style:
On September 2, 1981, he was born. Chris was a quick-medium bowler who could deliver bounce on a variety of surfaces. He was 6 feet 7 inches (2.01 m) tall and was recognized as one of cricket's tallest bowlers.
He was also renowned as one of the fittest male sportsmen during his prime. Tremlett began his playing career in 2000 and was called up to the Hampshire squad in 2004.
He took part in his first Test match two years after playing his debut One Day International match in 2005.
He was one of the tallest bowlers in cricket who play international cricket for the England national team. He was very effective for the team in limited overs cricket.
9) Sulieman Benn – 6 feet 7 inches: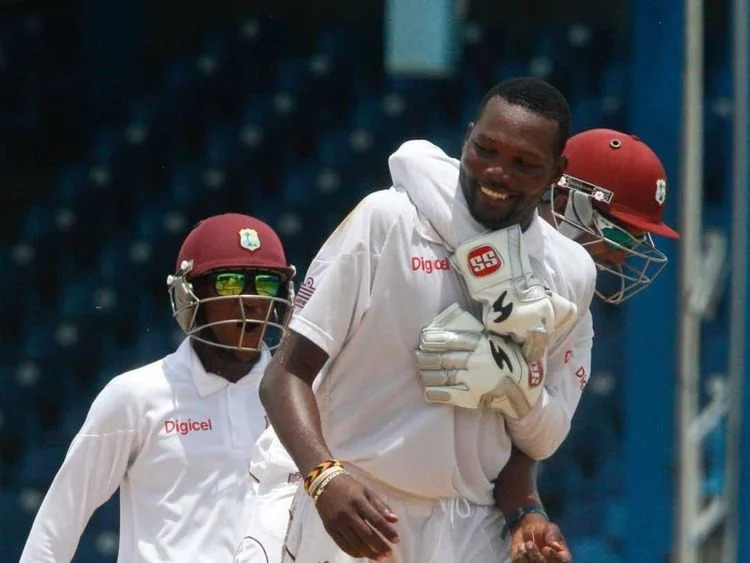 Sulieman Jamaal Benn is a West Indies cricket team player who plays for the West Indies and Barbados in first-class cricket. Benn initially bowled orthodox spin with his left arm. He is still considered one of the greatest spinners in cricket history.
Tall Gun:
Furthermore, with a first-class average of 17.48, he is an above-average left-handed hitter. Benn's height of 6 feet 7 inches constantly causes problems for batsmen all over the world.
With his extraordinary height and talents, he is renowned as one of the tallest bowlers of all time, consistently shooting strong bouncers. On the third day of the second test against Australia on December 6, Benn took his first five-wicket haul.
He was among the great fast bowlers to play cricket and surely one of the top 10 tallest cricketers of all time.
8) Jason holder – 6 feet 7 inches: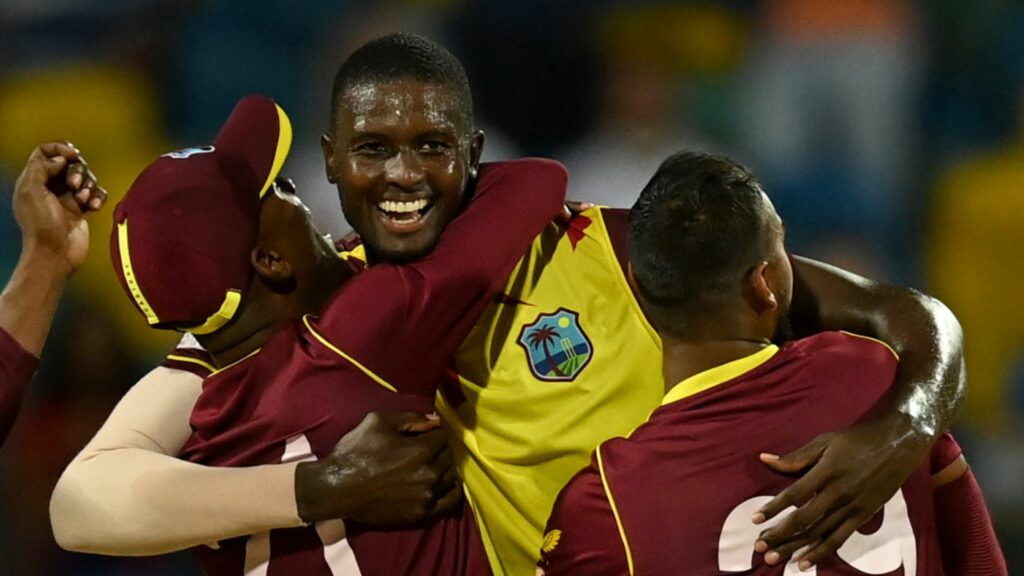 Jason Omar Holder, the former captain of the West Indies cricket team, was born in Barbados on November 5, 1991. Jason Holder made his One Day International (ODI) debut in January 2013 and his Test debut in June 2014. Holder's 100th ODI for the West Indies took place during the 2019 Cricket World Cup.
West Indies Cricket team:
In January 2019, Jason Holder was named number one all-rounder in the world by the official ICC Test rankings. And he is regarded as one of cricket's best all-rounders. In August 2019, it was declared that he was the Test Player of the Year for Cricket West Indies.
When Jason Holder was 23 years, 72 days old, he became the youngest West Indies captain in history. He is also at present one of the top 10 tallest cricketers.
7) Curtly Ambrose – 6 feet 7 inches: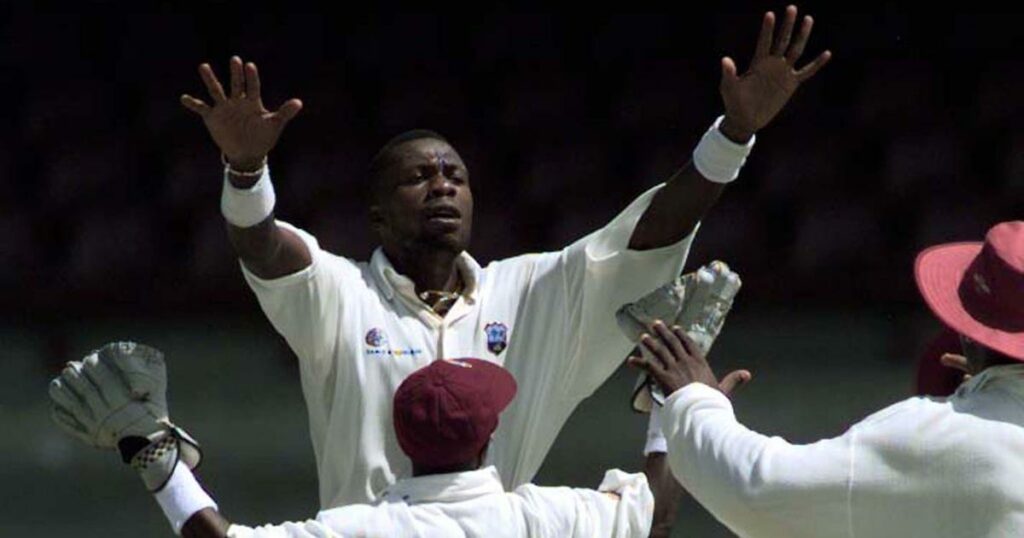 Ambrose Ambrose, a former West Indies cricketer, was born on September 21, 1963, and played 98 Test matches. For long of his career, he was a world-class fast bowler, taking 405 Test wickets at an average of 20.99 and topping the ICC Player Rankings.
West indies:
With a height of six feet seven inches, he is one of the tallest bowlers of all time. In addition, his brilliance in the game has earned him the title of "one of the best cricketers of all time."
Ambrose bowled the ball with extremely high bounce; he delivered the ball with speed and accuracy, making him a challenging opponent for batsmen. During his career, he was extremely reserved towards reporters.
He is also among the top 10 tallest cricketers of all time and surely one of the tallest cricketer in the history of West indian team.
6) Peter George – 6 feet 8 inches: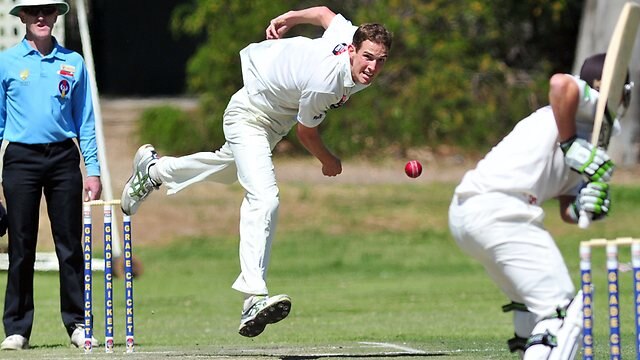 George is a South Australian Test cricketer who was born in Woodville. George plays right-arm fast-medium for the Queensland Bulls in first-class cricket. George's style is reported to be comparable to that of Glenn McGrath, a former fast bowler and one of the finest fast bowlers in cricket history.
Debut:
He made his Redbacks debut in the 2008/09 season. His greatest performance in Hobart was a 4-56 versus Tasmania. George has a bowling average of 8 for 84 at Bellerive Oval.
Furthermore, the Australian cricketer is 6 feet 8 inches tall and is regarded as one of the tallest cricketers of all time. Following many injuries to Australian pacemen during the 2009-10 New Zealand tour, George was called up to the Australian Test squad as an emergency replacement.
5) Joel garner – 6 feet 8 inches: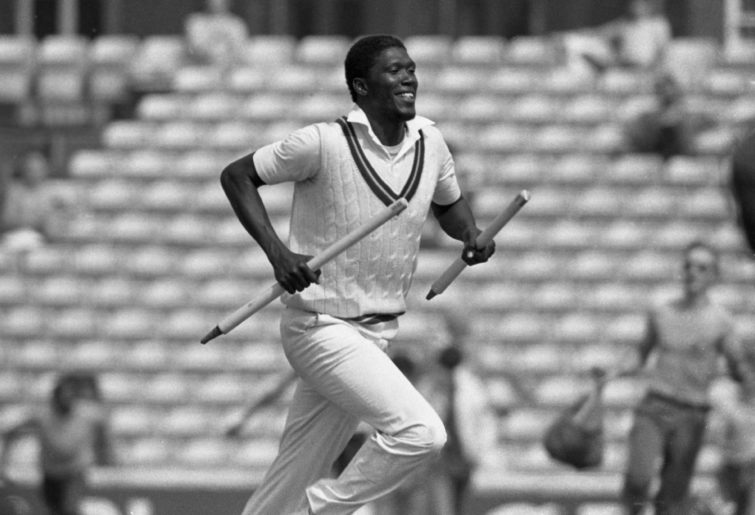 The West Indian cricketer Joel Garner was born on December 16, 1952 in Trinidad and Tobago, and is most known for his outstanding achievements as a cricketer during the West Indies' very successful time from the 1970s to the 1980s.
Achievements:
According to the ratings, Garner is the No. 1 bowler in the ICC's best-ever bowling ratings for one-day internationals and #37 in tests.
The West Indies' test cricket performance reached unparalleled heights during a record-breaking 15-year sequence in which they did not lose a Test match.
Garner was inducted into the ICC Cricket Hall of Fame in 2010. Furthermore, he is still considered one of the fastest bowlers in cricket history.
He generated additional bounce in addition to his devastating yorker. He is one of just two players with over 100 ODI wickets at an average of less than 20 runs per wicket as of January 2020.
He is the best bowler of any level of experience, with an economy rate of 3.09 runs per over. He is ranked first among all ODI bowlers. He is among the top 10 tallest cricketers in the world and for the national team.
4) Bruce Anthony Reid – 6 feet 8 inches: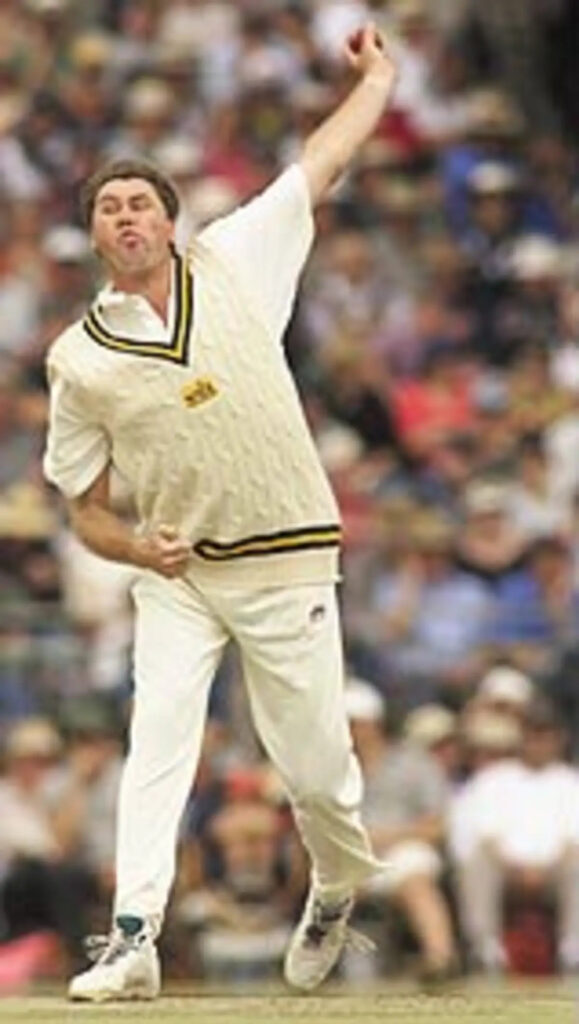 Bruce Anthony Reid, a former Australian international cricketer, was born on March 14, 1963. Reid, a 203 cm (6 ft. 8 in) tall left-arm fast-medium bowler, played domestic cricket for Western Australia.
Australia:
Reid represented Australia in Test cricket from December 1985 to December 1992, as well as One Day International cricket from January 1986 to March 1992.
He grabbed 113 wickets in 27 Tests for Australia, averaging 24.63 runs per wicket. He caught 63 wickets in 61 international appearances. During his prime, he had one of the best bowling stints in cricket history.
He was among the tallest cricketers for the Australian national team.
3) Billy star lake – 6 feet 8 inches: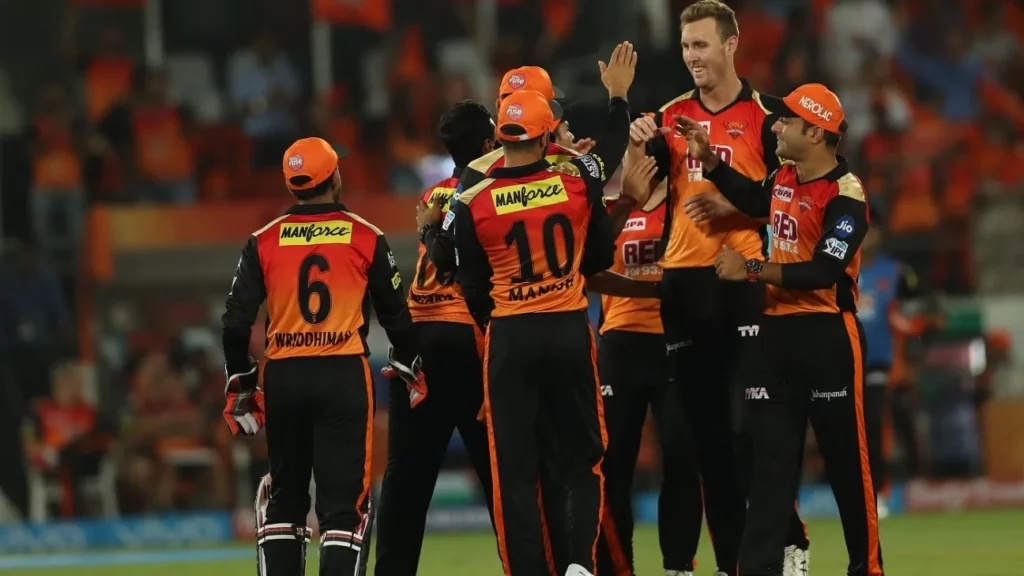 Billy James Stanlake, an Australian cricketer, was born on November 4, 1994. During the 2014 Under-19 Cricket World Cup, Australia's fast bowler represented the entire national side in both One Day Internationals and Twenty20 Internationals.
He represents Queensland in domestic cricket as a member of the Big Bash League's Melbourne Stars.
Tallest For the Aussies:
Stanlake, who stands 204 cm tall, is the tallest Australian to ever represent Australia national team internationally.
Following his Under-19 World Cup success, the Queensland state cricket team gave Stanlake a rookie contract, but he missed the entire season due to stress fractures in his back.
Being one of the tallest cricketers, he always generated extra bounce which was a trouble for the batsmen.
2) Boyd Rankin- 6 feet 8 inches: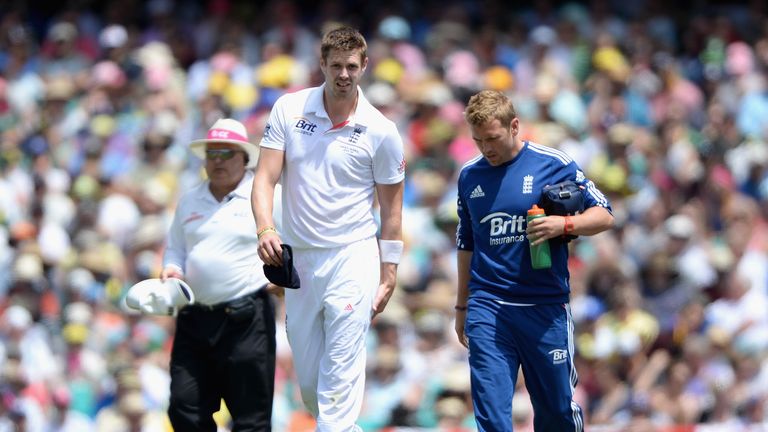 Rankin (born 5 July 1984) is a former Northern Irish cricketer who played for Ireland and temporarily for England. His bowling speed is medium. He is the older brother of another cricketer, David Rankin.
Bowling Style:
Rankin, who was born in Derry, stood 6'8″ tall and had a bouncy bowling movement. Aside from his towering stature, he is also one of the most popular cricketers of all time.
According to Rankin, he models his movement after bowlers like Curtly Ambrose and Glenn McGrath, who "pitch their deliveries from just below off stump."
His international cricket debut outing for England came in a T20 match against New Zealand. He also played a Test for England during the Ashes series in Australia in 2013-14.
1) Mohammad Irfan – 7 feet 1 inch: Tallest bowlers in cricket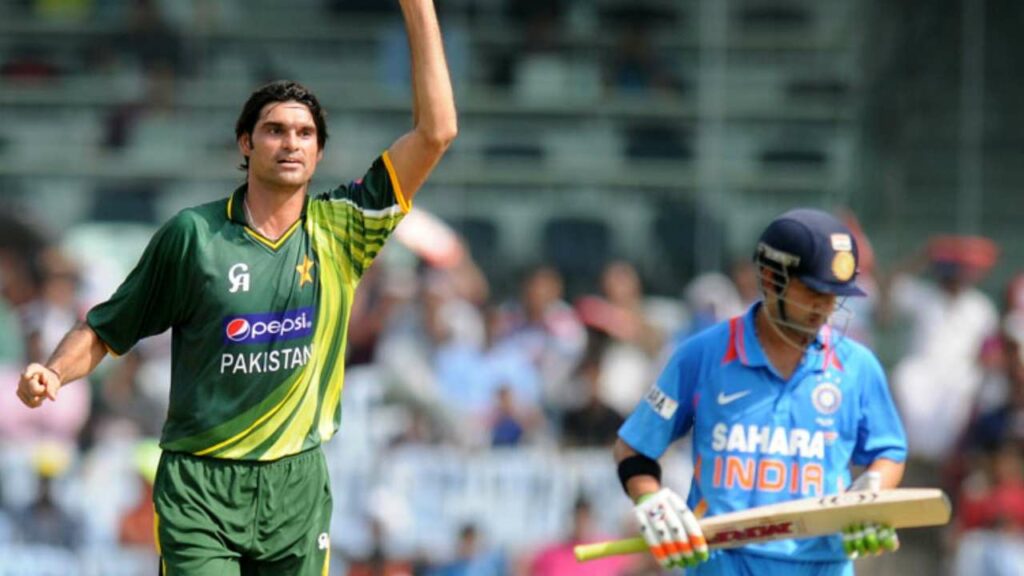 Mohammad Irfan, in addition to playing Test cricket for Pakistan, also represents the country in ODI and Twenty20 matches. He is the tallest cricketer to ever play in first-class or international cricket, standing at 7'1′′7'1′′. (216 cm).
International Cricket:
Previously, the championship was held by Joel Garner of the West Indies and Bruce Reid of Australia. During Pakistan's tour of India in December 2012, Irfan was named to the Twenty20 International squad for the first time. He is currently regarded as one of the fastest bowlers in cricket.
Irfan conceded just one run and took two wickets from four balls in the bowling match for Barbados Tridents vs. St Kitts and Nevis Patriots in the 2018 Caribbean Premier League.
He was the tallest bowler, not only for the Pakistan national team but also in the history of the game.
Get More cricket Related News on Sportslibro.com