In cricket, the positions of batter, fielder, and bowler are all regarded vital, but the position of wicketkeeper is the most undervalued in the game.
Not every player is capable and skilled enough to be a wicketkeeper. As a wicketkeeper, you must always be the fastest on the pitch, whether with your hands or your mind.
A wicketkeeper must constantly think and move quickly. There have been several times in recent history where wicket-keepers such as Mahendra Singh Dhoni and Kumar Sangakkara have transformed the game from behind the wickets.
The position of wicket-keeper is one of the most difficult to master, and only a few players have succeeded.
Here is the list of greatest wicket keeper batsmen of all time:
10) Kamran Akmal: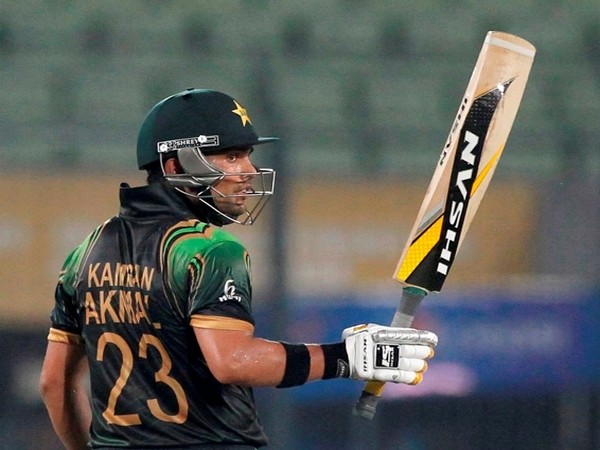 Kamran Akmal is a quick-scoring batsman and wicket-keeper who has six Test hundreds. His maiden century, though, was crucial – his 109 from the number eight position at Mohali, coming in with Pakistan leading India by 39 runs in the first Test, ensured that the visitors could level the match.
In 2005, his performance against touring England made him one of the team's most crucial players. Naturally, he bats further in the order, although he has also opened in limited over forms.
Batting skills:
As an opener, he has two hundred in two ODIs against England. In Test matches, he batted further down the order and had one noteworthy inning. He took Pakistan from a score of 39/6 to a competitive 245 that helped Pakistan win the match and the series.
In early 2006, his batting was extremely prolific, as he scored seven international hundreds in six months. His batting form has deteriorated since his tour of England in the summer of 2006. His wicket-keeping also deteriorated, as he lost many catches during the England tour and a journey to South Africa in early 2007.
In 2008, he hit an international century during Bangladesh's tour of Pakistan. He was later moved to have some injuries and did not play for a few days, but he was eventually welcomed back into the team.
Akmal was a member of Pakistan's T20 World Cup-winning team in 2009. He was known for his rapid stumpings, having dismissed four batters in one match against the Netherlands.
Akmal was one of those wicket keeper batsman for Pakistan who was always productive for the team from behind the stumps.
9) Matt prior: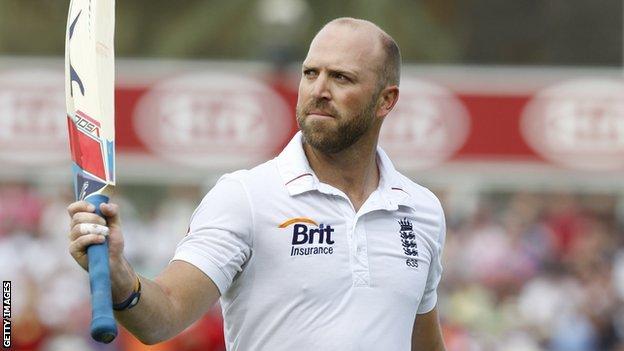 Matthew James Prior is a former English cricketer of South African origin who represented England in Test cricket and Sussex County Cricket Club in domestic cricket. He was a wicket-keeper, and his aggressive right-handed batting allowed him to open the innings in ODIs, despite making just a few appearances in shorter versions of the game.
International cricket:
Matt Prior became the first English wicket-keeper to reach a century in his international Test debut in early 2007, with a score of 126. His glovework, on the other hand, was criticized.
Prior's keeping was less effective, and he was omitted from the team for the 2008 tour of New Zealand, despite a good bat tour of Sri Lanka. He returned for the 2008 series against South Africa and was kept into 2009, when he became England's second-fastest keeper to 1,000 Test runs, trailing only Les Ames.
In international cricket, Prior played 79 test cricket matches and went on to score 4099 runs and took 243 catches and 31 stumpings. His ODI dismissals include 71 catches and 8 stump outs in 68 matches with a total of 1282 runs.
8) Brendon McCullum: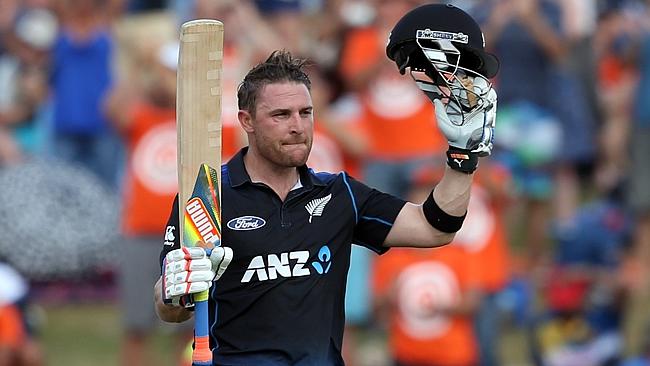 Brendon McCullum is a former New Zealand cricket coach, broadcaster, and player in all formats, as well as a former captain in all formats. McCullum was known for his rapid scoring, including the fastest test century ever.
He is regarded as one of New Zealand cricket's most successful batters and captains. In August 2019, he announced his retirement from all forms of cricket. McCullum is now the England Cricket test team's head coach.
Limited Overs Cricket:
McCullum is the previous best run-scorer in Twenty20 International cricket and the first and only Kiwi player to have two T20I century and 2000 runs in T20I. On 18 February 2014, he became the first New Zealander to reach a triple century in a Test, with 302 runs against India.
He was also the first New Zealander to earn 1000 test runs in a calendar year in 2014. (1164). Kane Williamson broke the record in 2015 with 1172 runs. On 20 February 2016, McCullum scored the quickest ever Test century off 54 balls, breaking the 56-ball mark held by his hero, Vivian Richards, for a total of 145 off 79 balls.
In terms of Wicket keeping abilities, in 101 test cricket matches, he took 198 catches and did 11 stumpings, in 260 odi appearances he went on to take 262 catches with 18 stumpings.
7) Mark Boucher: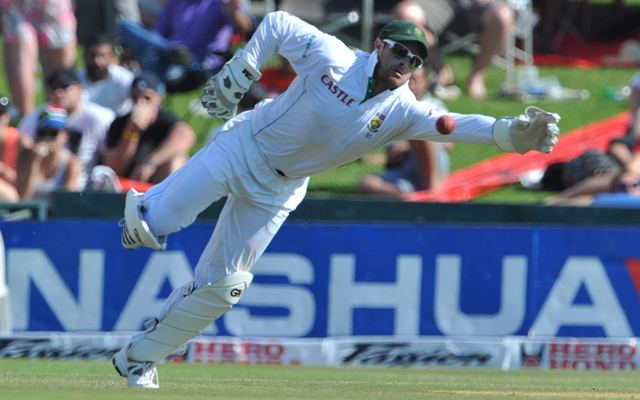 Mark Boucher, born 3 December 1976, is a South African cricket coach and former player who played in all three forms. Boucher is widely considered as one of the greatest wicket-keeper batters of all time, and he holds the record for most Test dismissals by a wicket-keeper, with 532 catches and 555 total dismissals.
In the Indian Premier League, he has played for Border, Warriors, South Africa, Africa XI, ICC World XI, Royal Challengers Bangalore, and Kolkata Knight Riders.
He had been a regular member of South Africa's squad since the 1997/1998 trip to Australia, until he retired from international cricket in July 2012 after suffering a significant eye injury against Somerset.
Boucher was South Africa's first-choice wicketkeeper from the moment he replaced Dave Richardson until his retirement and is largely considered as one of, if not the, greatest wicketkeepers South Africa has ever had.
Best in Test Cricket:
He has the most dismissals (catches and stumpings) in Test cricket history. He first broke the record when he stumped Umar Gul off the bowling of Paul Harris in the first test of the Bank Alfalah Test Series against Pakistan in Karachi on 3 October 2007.
He then lost the record to Adam Gilchrist before recovering it in February 2008 when he caught Mushfiqur Rahim of Bangladesh.
In international cricket, Mark Boucher played 147 test matches and went on to score 5515 runs and took 532 catches and 23 stumpings. His ODI dismissals include 403 catches and 22 stump-outs in 295 matches with a total of 4686 runs.
6) Alec Stewart: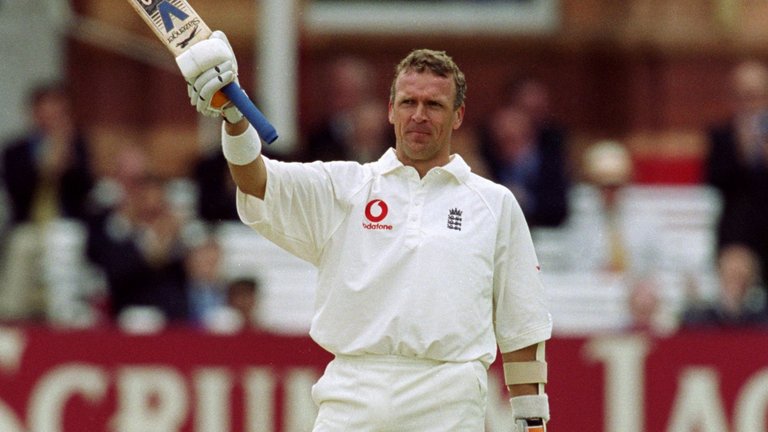 Alec James Stewart, born 8 April 1963, is a former English cricketer and former captain of the England cricket team. He was a right-handed wicket-keeper-batsman in Test matches and One Day Internationals.
He has played in 133 Tests and 170 One Day Internationals (ODIs), making him the fourth-most-capped English cricketer in history. Stewart, an attacking batsman against the new ball in tests, is regarded as one of England's finest openers. Wasim Akram, the legendary Pakistani fast bowler, regards him as one of the most challenging batsmen he has ever faced.
Debut and Initial years:
Stewart began his career as a specialist opening batsman for England, with wicket-keeping responsibilities being handled by Jack Russell, who was widely regarded as the superior wicket keeper and batted lower in the order.
Russell, the poorer batsman, was frequently discarded to enhance the side's balance (i.e. to accommodate an extra bowler or batsman), in which case Stewart would don the gloves. Russell departed from international cricket in 1998 after years of selection and de-selection, leaving Stewart as England's unrivaled wicketkeeper batsman.
5) Andrew Flower: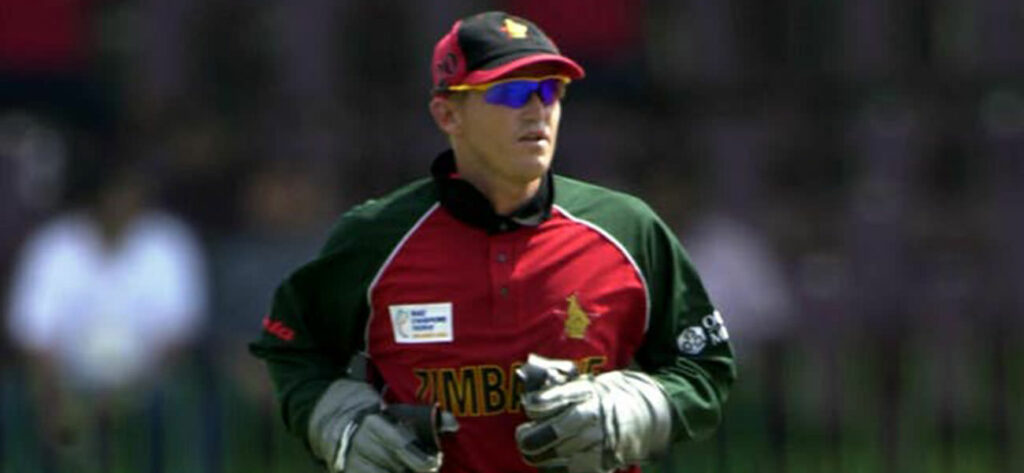 Andrew Flower, born April 28, 1968, is a Zimbabwean cricket coach and former player. He captained Zimbabwe's national cricket squad as a cricketer. He was Zimbabwe's wicket-keeper for over a decade and is statistically the country's greatest batsman.
Flower was regarded as the greatest Test batsman in the world from October to December 2001. He was widely regarded as Zimbabwe's only test-quality batsman under any circumstances. After retiring, he was the English cricket team's coach from 2009 until 2014.
He is now the Head Coach of the Lucknow Super Giants in the Indian Premier League. He is also the Multan Sultans and St Lucia Kings head coach.
Greatest Zimbabwe Cricketer: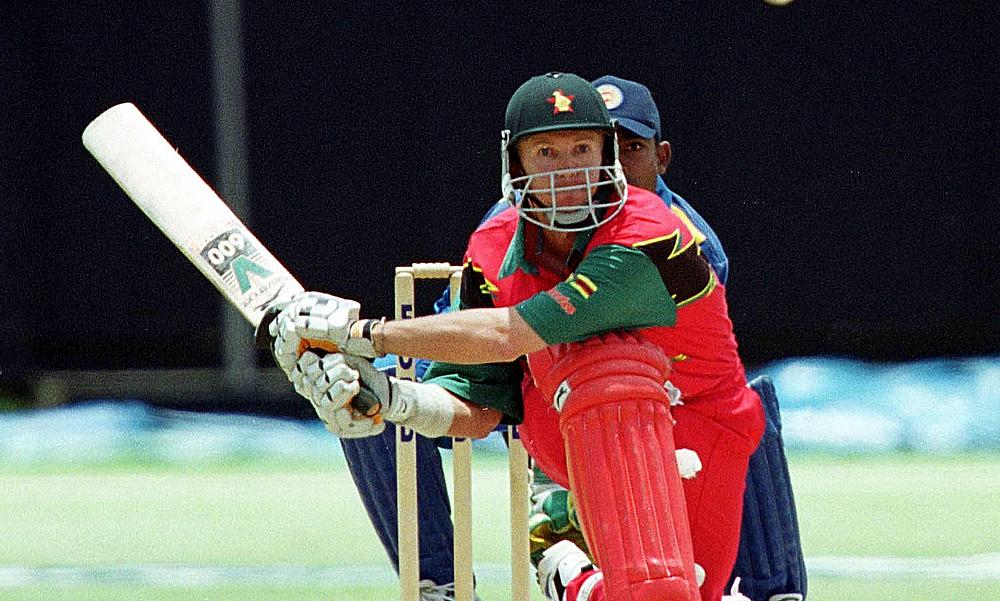 Flower appeared in 63 Test matches for Zimbabwe, scoring 4,794 runs at an average of 51.54 and catching 151 balls and stumping nine. He also appeared in 213 One Day Internationals, scoring 6,786 runs at an average of 35.34 and catching 141 balls and stumping 32.
He has the most Test lifetime runs, the highest Test batting average, and the most ODI career runs in Zimbabwe. He is the only Zimbabwean in the ICC's Top 100 All-Time Test Batting rankings, where he is rated 31 (November 2013), alongside Brian Lara (ranked 23), Sachin Tendulkar (29), Steve Waugh (equal 31 with Flower on 895 points), and Rahul Dravid (33).
His batting skills and presence of mind from behind the stumps always gave Zimbabwe the upper hand. Andy flower was the greatest wicket keeper batsmen and probably the greatest player in Zimbabwe's history.
4) Adam Gilchrist: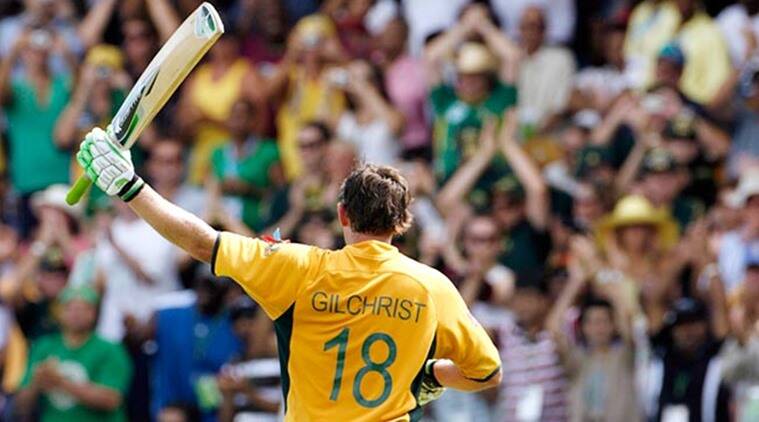 Adam Craig Gilchrist is an Australian cricket analyst and former international cricketer who served as captain of the Australian national team. He was an attacking left-handed batsman and record-breaking wicket-keeper for Australia, who reinvented the role with his aggressive batting.
Adam Gilchrist, widely regarded as one of the greatest wicket-keeper-batsmen in the game's history, held the world record for the most dismissals by a wicket-keeper in One Day International (ODI) cricket until it was surpassed by Kumar Sangakkara in 2015, as well as the most by an Australian in Test cricket.
His strike rate is among the greatest in both ODI and Test cricket history, and his 57-ball century against England in Perth in December 2006 is the fourth-fastest in Test history. He was the first player in Test cricket history to hit 100 sixes.
Winning three World Cups:
His 17 Test centuries and 16 ODI centuries rank second only to Sangakkara among wicket-keepers. He owns the remarkable distinction of scoring at least 50 runs in three consecutive World Cup finals (in 1999, 2003 and 2007).
His 149 off 104 balls in the 2007 World Cup final versus Sri Lanka is regarded as one of the finest World Cup innings of all time. He is one of only three players to have won three icc cricket world cup.
Having a wicket keeper batsmen like Adam Gilchrist had already won Australia the world cup. To prove himself as the greatest Australian wicket keeper, he went on to contribute with the bat and the gloves for three straight world cup finals.
3) AB De Villiers: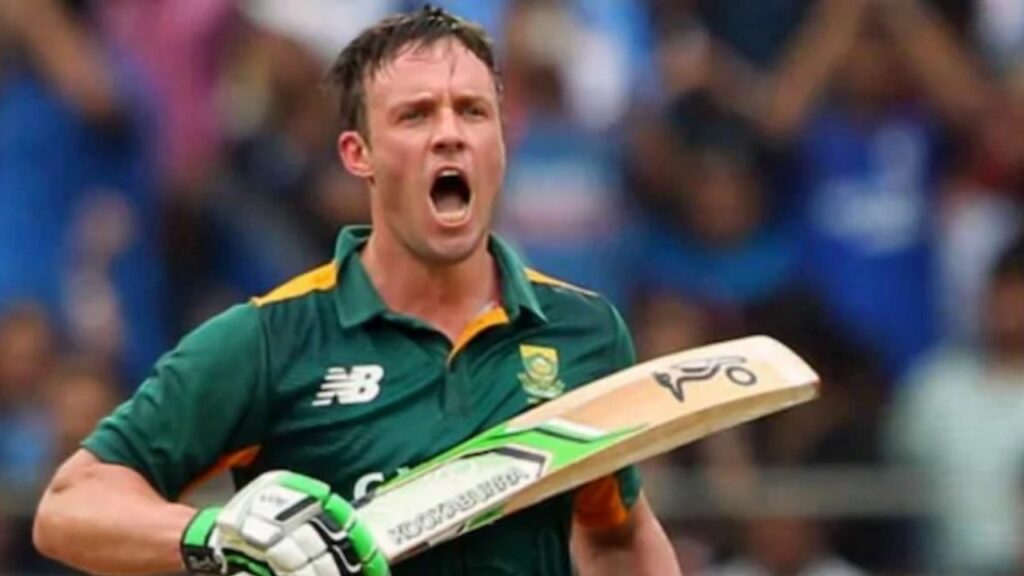 Abraham Benjamin de Villiers, born 17 February 1984, is a retired South African cricketer. AB de Villiers was elected ICC One-Day International Player of the Year three times in his 15-year international career and was chosen one of the five Wisden cricketers of the decade at the end of 2019. He is often recognized as one of the best cricketers in history.
AB de Villiers started his international career as a wicket-keeper-batsman, although he has mostly played as a batsman. He batted at a variety of spots in the batting order, but mostly in the middle.
One of the best batsmen:
De Villiers is noted for a variety of unconventional shots, notably behind the wicket-keeper, and is regarded as one of the most imaginative and destructive batsmen of the current era, as well as one of the greatest of all time.
He made his international debut against England in a Test match in 2004 and his first One Day International (ODI) in early 2005. In 2006, he made his Twenty20 International debut.
He has over 8,000 runs in Test and ODI cricket and is one of the few batters with a batting average of above fifty in both formats. He is an offensive player in limited-overs cricket. He set the record for the quickest ODI century in 31 balls.
Even though he was not a regular keeper, he has 197 catches and 5 stumpings in Tests and 173 catches and 5 stumpings in odi as well.
2) Kumar Sangakkara: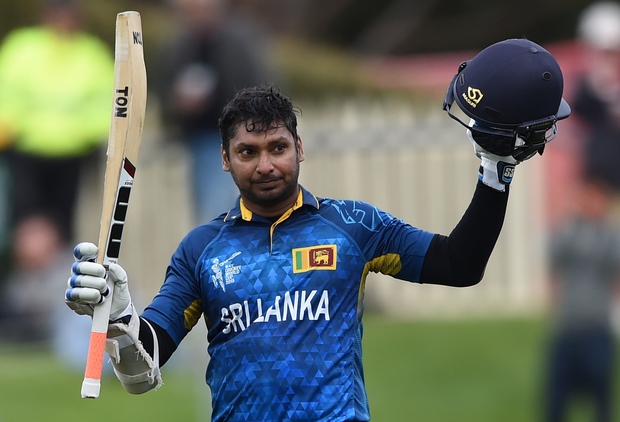 Kumar Sangakkara is a former professional cricketer, businessman, ICC Hall of Fame inductee, and former president of Marylebone Cricket Club from Sri Lanka. He is largely recognized as one of the best batsman in cricket history.
At various points in his international career, he was ranked among the top three current batsmen in the world in all three formats of the game. He is the current coach of the Rajasthan Royals in the Indian Premier League. Sangakkara made 28,016 runs in international cricket across all formats throughout a 15-year career.
He retired as the second-highest ODI run-scorer, after only Sachin Tendulkar, and the sixth-highest Test run-scorer.
Prolific Batsman:
Sangakkara was a left-handed top-order batsman who also served as a wicket-keeper for much of his career. Sangakkara owns numerous Test records, including becoming the first or joint-first (in terms of innings) reach significant run milestones in Test cricket.
Sangakkara's partnership with Mahela Jayawardene was the second most productive in Test cricket history. He also holds the record for the most wicket-keeping dismissals in one-day international cricket.
In Test cricket, Sangakkara averaged 57.40. He retired from ODI cricket with an average of 42. In 2006, Sangakkara delegated his Test wicket-keeping duties to Prasanna Jayawardene. He retired as a wicket keeper-batsman in other versions of the game after playing as a specialist batsman in Tests.
With 499 dismissals, he is #1 among wicket keepers who have contributed to the most dismissals in ODI cricket. He is also the wicket keeper with the second most stumpings (99) in ODI cricket, trailing only Mahendra Singh Dhoni.
1) Mahendra singh dhoni: Greatest wicket keeper batsmen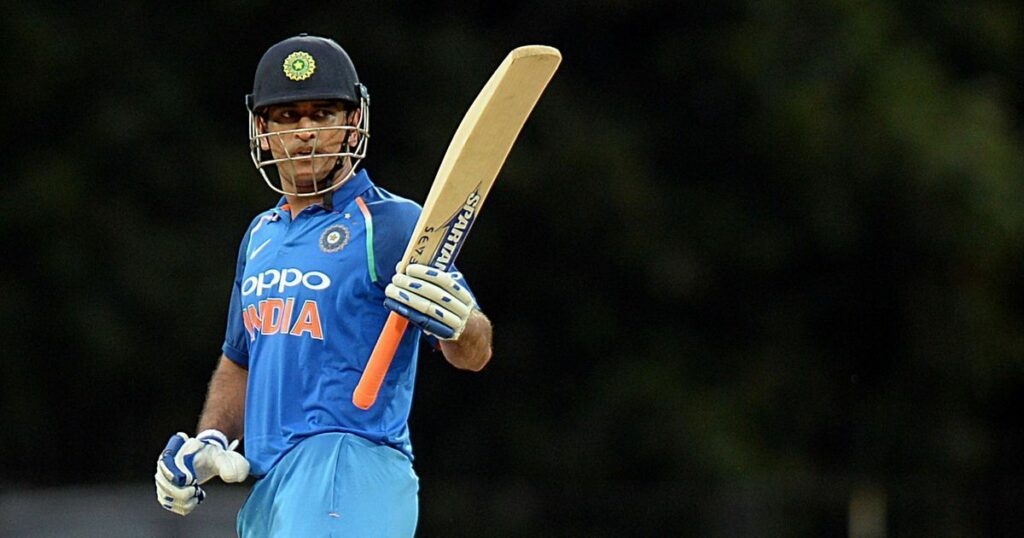 Mahendra Singh Dhoni is an Indian professional cricketer who captained the Indian national side in limited-overs forms from 2007 to 2017, as well as in Test cricket from 2008 to 2014. He bats as a right-handed wicket-keeper.
He guided the squad to three ICC titles: the 2007 ICC World Twenty20, the 2011 ICC Cricket World Cup, and the 2013 ICC Champions Trophy. India won the Asia Cup twice under his guidance, in 2010 and 2016.
Under his guidance, India also won the ICC Test Championship Mace twice, in 2010 and 2011. He is regarded as one of the greatest captains and batsmen of all time. Dhoni has received numerous honours and distinctions during his 15-year international career.
Fastest Wicket keeper batsman:
MS dhoni is a lower middle order batsman who can come and finish off the game for his team at any point. Everyone has hope until Dhoni is there on the crease with the bat.
MS dhoni holds the unique record of the fastest stumping in the history of cricket which is just in 0.08 seconds. All the top 5 records of fastest stumpings by wicket keeper has been held by dhoni.
Get more cricket-related News on Sportslibro.com