The cricket world has already witnessed numerous incredible batting innings that have been lauded by fans. In addition, they have earned a place in cricket history. And now for the best innings in Test cricket history.
Wisden, one of the premier cricket organizations, had its own statistics and record book, which included many such incredible records. And now, we've compiled those numbers to create a unique and up-to-date list of the greatest test innings of all time.
10) Brian Lara – 375:
Brian Charles Lara is a former Trinidadian international cricketer who is largely regarded as one of the greatest batsmen of all time.
He topped the Test batting rankings multiple times and owns various cricketing records, including the highest individual score in first-class cricket, 501 not out for Warwickshire against Durham at Edgbaston in 1994, the only quintuple-hundred in first-class cricket history.
Lara also holds the Test record for the greatest individual score in a Test inning, striking his test knock of 400 not out against England in the fourth test in Antigua in 2004.
Lara also holds the record for most runs scored in a single over in a Test match.
He scored 375 runs against England, breaking Garry Sobers' global record (368).
Lara, one of the greatest left-handed batsman of all time, batted for two days without being given a chance. And his inning is currently ranked tenth on our list of the greatest test innings of all time.
His brilliant knock came against Angus Fraser, Andy Caddick, and Phil Tufnell's bowling assault. Two months later, Lara set yet another astounding world record with his 501* runs, the best score in a First-Class inning.
9) Kim Hughes – 100 not out: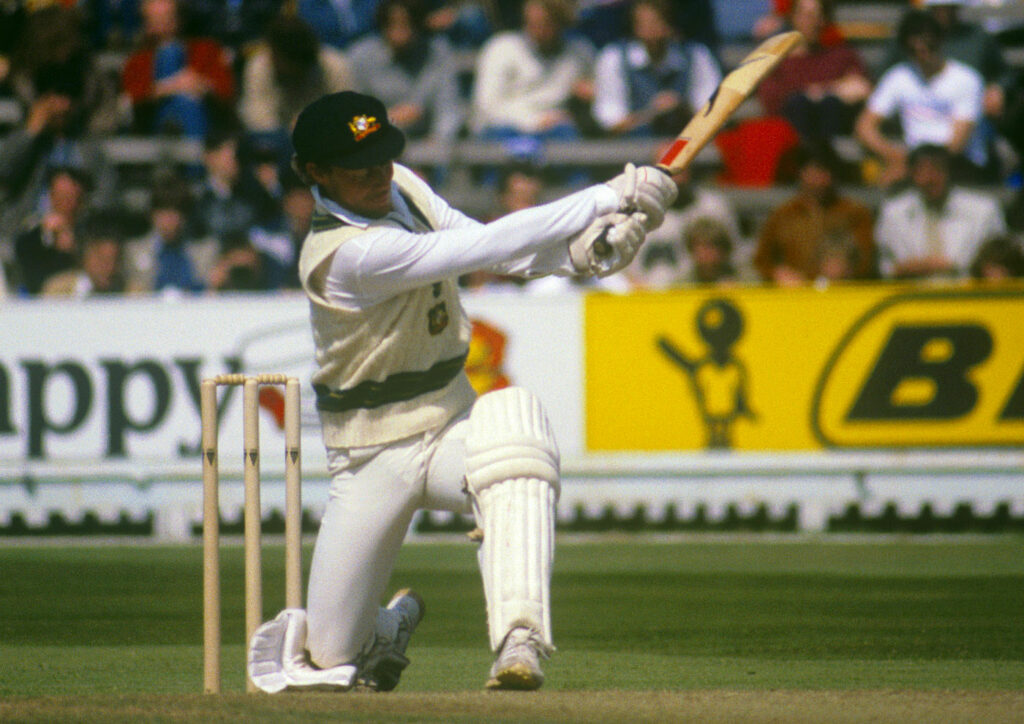 Kimberley Hughes is a former Australian cricketer who represented Western Australia, Natal, and Australia. Between 1979 and 1984, he captained Australia in 28 Test matches before leading a rebel Australian team on a tour of South Africa, which was subject to a sporting boycott against apartheid at the time.
Hughes, a right-handed batsman, was noted for his conventional and appealing hitting approach.
He was regarded as a potential Test cricketer at a young age, but his impulsive batting style and personality clashes with influential teammates and opponents such as Dennis Lillee and Rod Marsh resulted in a delayed entrance to first-class and Test cricket than expected.
During the breakup of the Australian Cricket Board and the breakaway World Series Cricket.
Kim Hughes is well known for losing the 1981 Ashes series to England and resigning as Australia's captain against the West Indies in tears. But he is entitled to more.
Kim Hughes was one of the most brilliant batsmen of his period, with some of his best performances coming against the West Indies. In addition, he bowled one of the best test innings of all time.
Facing possibly the best fast-bowling quarters of all time — Michel Holding, Andy Roberts, Joel Garner, and Croft — Hughes belied his youthful, almost angelic looks with a bold and smooth hundred on a very tricky pitch.
It allowed Australia to win a low-scoring match and take a 1-0 lead in the series despite being made up of only 198 pieces.
The knock by Kim Hughes between West indies v Australia where Australia won was one of the greatest test innings of all time.
8) Azhar Mahmood – 132:
Azhar Mahmood is a former cricketer and Pakistani cricket coach. Until 2019, he was the bowling coach for Pakistan's national cricket team.
He had played Tests and One-Day Internationals for Pakistan and county cricket in England. Azhar holds dual British citizenship.
Azhar was mentored as a youth by Irfan Bhatti, who played a One Day International for Pakistan in the early 1990s. His father first objected to his son's passion in cricket, but after seeing his son's accomplishments, he began to enjoy it.
When he wasn't conducting net practice, Azhar imagined himself playing tape ball cricket on the cement surface in front of his house.
Azhar made his One-Day International debut against India in 1996 at Toronto Cricket Club in Toronto, but he did not receive widespread attention until his Test debut against South Africa the following year at Rawalpindi Cricket Stadium in Rawalpindi, where he hit a century and a half-century without being dismissed.
He went on to hit two more centuries against South Africa.
He joined the Pakistani team largely as a medium bowler, but his batting abilities have shocked many. His strong hitting but orthodox batting skills have also served him well in one-day cricket.
Unlike most Pakistani pacers, he is a useful English-style seam bowler who can chip in with wickets when needed.
Azhar Mehmood, a 22-year-old potential all-rounder, came out when Pakistan was in grave danger during the third test against South Africa.
Pakistan's total was 89 for 5 wickets. Then Azhar arrived at the stadium and delivered one of the greatest test innings of all time with the seventh wicket stand.
He achieved his third century against South Africa, his third in six innings.
He faced a bowling attack led by Allan Donald and Shaun Pollock, with help from Fanie de Villiers and Lance Klusener. Azhar hit 90 percent of Pakistan's last 106 runs, helping Pakistan win the match by 29 runs.
He played one of the greatest test innings of all time under a typically uncomfortable Headingley pitch with one of the greatest fast-bowling quarters.
7) Clem hill – 188: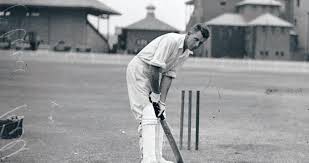 Between 1896 and 1912, Clement "Clem" Hill was an Australian cricketer who played 49 Test matches as a specialist batsman.
He led the Australian squad to five wins and five losses in ten Tests. Hill was a prolific run-scorer, amassing 3,412 runs in Test cricket, a world record at the time of his retirement, at an average of 39.21 runs per innings, with seven centuries.
Hill was the first batter in history to score 1,000 Test runs in a calendar year, a milestone that would not be duplicated for another 45 years.
Hill was a stocky left-handed hitter with a hunched, rather awkward stance. He played with a strong bottom hand, gripping the bat low on the handle.
His batting technique was still appealing and efficient, and he was particularly good on the leg side and while cutting. He was praised for his patience and good defence, as well as his ability to score swiftly when needed.
Hill batted at No. 3 and, like his contemporary Victor Trumper, was a stalwart of Australia's batting line-up in the early twentieth century.
Clem Hill played a great knock when his country needed it the most at Melbourne during England v Australia where Australia crumbled under Tom Richardson's strong quick bowling and JT Hearne's nip; they were 57 runs for 6 wickets.
Clem Hill scored 165 for the seventh wicket with Hugh Trumble to flip the match and reclaim the Ashes in a Test between Australia and England during the first test at the second innings.
This outstanding cricketer's playing tenure deserves to be mentioned among the greatest test innings of all time.
6) VVS Laxman – 281:
Vangipurapu Venkata Sai Laxman, born November 1, 1974, is a former Indian international cricketer, as well as a cricket commentator and pundit. Laxman, a right-handed batsman famed for his beautiful stroke play, batted in the middle order in Test cricket.
Laxman is the current Head of Cricket of the National Cricket Academy (NCA) and the head coach of India's Under-19 and A teams.
Laxman is one of the few players in history to have played 100 Tests without ever competing in a One-Day Cricket World Cup.
Laxman compensated for his slow running between the wickets with his stroke play and quick scoring. He was selected one of Wisden's five Cricketers of the Year in 2002.
Laxman represented Hyderabad in domestic cricket. He also played county cricket for Lancashire. During the inaugural season of the Indian Premier League, he also served as captain of the Deccan Chargers.
He later played for the Kochi Tuskers. He was the Sunrisers Hyderabad's coach till 2021. For his achievements, he is known as the "God of 4th Innings."
Laxman received the Padma Shri award, India's fourth-highest civilian honor, in 2011. Laxman retired from international cricket in 2012.
During the 2001 India vs Australia test match at Calcutta, Australia had set a world record by winning the 16 previous Test matches in a row – including the first match in this series – and was on track to make it 17 in a row.
India was obliged to continue since they were still 42 runs behind with six wickets remaining when Rahul Dravid stepped out to join Laxman on a day when Australia lost 335 runs without taking a wicket.
Laxman was particularly harsh on Shane Warne, one of the best spinners of all time, frequently coming down the field to strike Warne against the spin.
But he remained upbeat in the face of the great Glenn McGrath and the tremendously brilliant Jason Gillespie.
Laxman's 281 runs set a new Test record for India and allowed Australia to be bowled out. Their defeats in this and the next matches completed one of the greatest comebacks in sports history. This fourth-inning knock is unquestionably one of the greatest innings in a test match.
5) Don Bradman – 299 not out: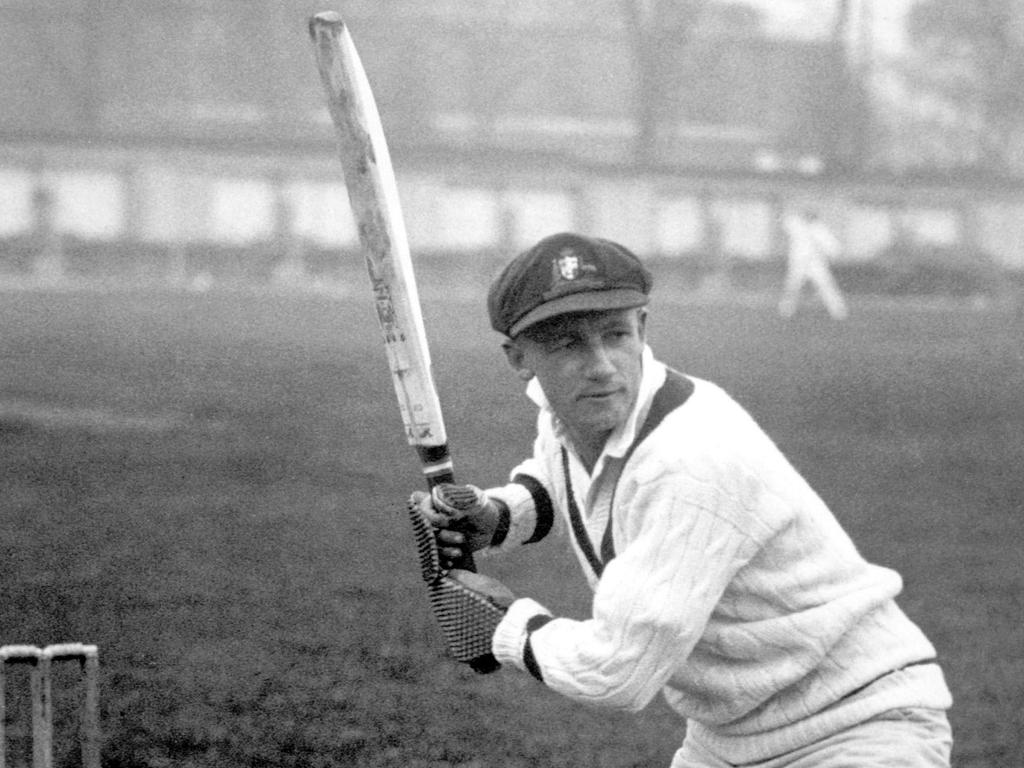 Sir Donald George Bradman, also known as "The Don," was an Australian international cricketer widely regarded as the greatest batsman of all time. Bradman's lifetime Test batting average of 99.94 is regarded as the highest achievement by any athlete in any major sport.
The tale goes that as a young guy, Bradman practiced alone with a cricket stump and a golf ball.
It took Bradman just over two years to emerge from bush cricket to the Australian Test team. Before his 22nd birthday, he had set many top-scoring records, some of which still stand, and had become Australia's sporting idol during the Great Depression.
During his 20-year playing career, Bradman consistently scored at a level that rendered him "worth three batsmen to Australia," in the opinion of former Australia captain Bill Woodfull.
The England squad designed a contentious set of tactics known as Bodyline to limit his scoring. Bradman was committed to attacking, and entertaining cricket as a captain and administrator, and he drew record crowds.
He despised the continual adoration, and it influenced how he interacted with others. The focus on his individual performances strained relationships with certain teammates, officials, and media, who perceived him as aloof and suspicious.
Following a forced break due to the Second World War, he made a remarkable comeback as captain of an Australian squad known as "The Invincibles."
Sir Don Bradman was the most talented batsman who held the test batting average of 99.94 throughout his career which is the highest in the test history.
During the Australia vs South Africa at the Adelaide in 1931, Sir Donald Bradman, one of the greatest batters of all time, could have scored a triple century if Alan Kippax had not been run out. Bradman had his seventh consecutive century.
Bradman made only 92 of his 299* runs via Boundaries. In this innings, he scored 58 percent of Australia's total runs.
This amazing inning by this cricket legend is unquestionably one of the best test innings of all time.
4) Ian Botham – 149 not out:
Ian Terence Botham, Baron Botham, is an English cricket pundit, House of Lords member, and former cricketer who has served as chairman of Durham County Cricket Club since 2017.
Botham, regarded as one of the finest all-rounders in the game's history, represented England in both Test and One-Day International cricket.
He spent the majority of his first-class career with Somerset but also represented Worcestershire, Durham, and Queensland.
He was an aggressive right-handed batter who was known for his swing bowling as a right-arm fast-medium bowler. He generally fielded close to the wicket, primarily in the slips.
Botham made 14 hundred in Test cricket, with a maximum score of 208, and held the world record for most Test wickets from 1986 to 1988, until being surpassed by fellow all-rounder Sir Richard Hadlee.
He had 27 innings with five wickets and four matches with ten wickets. In 1980, he became only the second player in Test history to score 100 runs and take 10 wickets in the same match.
The ECB named him to the country's greatest Test XI in honor of England's 1000th Test in August 2018.
England was 92 runs behind in the second inning, with only three wickets remaining. In 80 minutes, Botham and Graham Dilley combined to add 117 runs.
He scored against the most difficult pace assault, which included Dennis Lillee, Terry Alderman, and Geoff Lawson. Because of his skill, England became the first team since 1894-95 to win a Test match despite trailing.
Furthermore, this innings established him as one of the best all-rounders in cricket history. And, without a question, this inning ranks among the greatest test innings of all time.
3) Graham Gooch – 154 not out: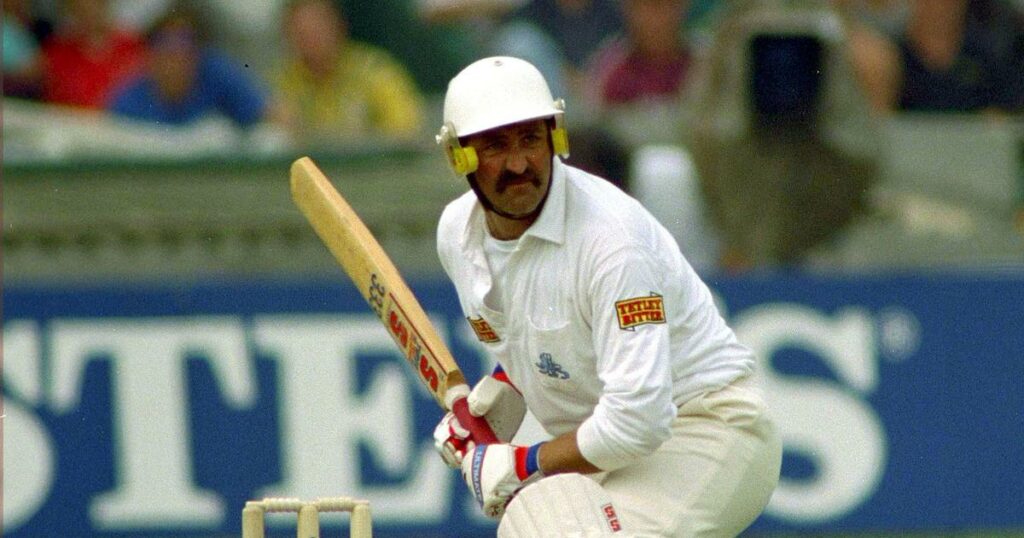 Graham Alan Gooch is a former first-class cricketer from England who led Essex and England. He was one of the most successful international batsmen of his period, and he became the most prolific run-scorer of all time with 67,057 runs in first-class and limited-overs games from 1973 to 2000.
His aggregate of 22,211 runs in cricket is also a record. Only twenty-five players have scored more than 100 first-class hundred.
Despite being banned for three years during a rebel tour to apartheid South Africa, Gooch is England's third-best Test run-scorer. His playing years overlapped much of the West Indies' dominance, and his mid-forties batting average against them is highly appreciated.
Many observers and former players view his 154 against them at Headingley in 1991 as one of the greatest innings of all time. His 333, along with his second-innings century, remains the highest match aggregate at Lord's. He was the first player to appear in 20 Tests at Lord's.
Graham Gooch delivered an outstanding knock against all-time greats such as Curtly Ambrose, Malcolm Marshall, and Courtney Walsh, as well as the ferocious pace of Patrick Patterson.
In poor light and on a particularly unforgiving Headingley track, Gooch scored more than 60% of England's runs in the second innings (no one else made more than 27).
During his historic innings, he hit 18 fours. Gooch was the first England opener in 11 years to carry his bat in a Test, and he helped England to their first home victory over the West Indies since 1969. This inning is unquestionably among the best test innings of all time.
2) Brian Lara – 153 not out: Greatest test innings
Yet Brian Lara proving himself a legend by playing 2 greatest test innings of all time and making up to the list twice. A true star for the West indies cricket team who proved his worth to the world.
Brian Lara's unbeaten 153 against Australia at Bridgetown is largely recognized as the best chasing innings in Test cricket history. The first three days of the Third Test were controlled by Australia.
As Australia reached 490, Steve Waugh set the tone with a tough 199. West Indies were 98 for 6 when the fightback began with a 153-run stand between Sherwin Campbell and Ridley Jacobs.
The next day, the West Indies maintained their comeback by bowling out the Australians for 146, setting a target of 308 to win.
When three early wickets fell on the fourth evening, it appeared that the cause had been lost. Lara was two not out overnight. On Day 5, the West Indies' position deteriorated further, reaching 105 for 5.
Lara made his move now, slipping through the gears and pressing down hard on the throttle. He finally got his team home. The West Indies won by one wicket. Wisden described him as "guiding his team to victory as if helping the infirm through a maze."
1) Don Bradman: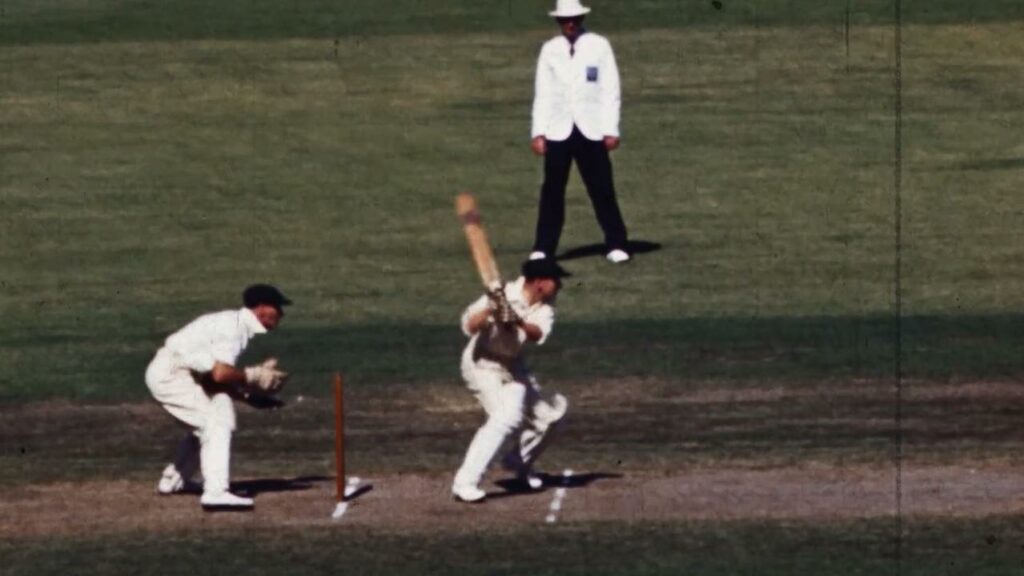 Bradman was captaining Australia in his first Test Series. Australia lost the first two Tests by enormous margins, and Bradman also made a Duck in both.
Australia was 97 for 5 wickets in the third match and in serious trouble. Bradman was also suffering from the sickness when he left the crease.
Don Bradman pitched the final inning of his career. He and Jack Fingleton shared a record stand of 346. Australia won this test match by a score of 365 runs. With 810 runs, Bradman was the series' leading scorer. That was without a doubt one of the greatest test innings of all time.
Get More cricket-related News on Sportslibro.com