Krunal Himanshu Pandya is an Indian cricketer who represents Baroda in domestic cricket, and Lucknow Super Giants in the IPL. Krunal has also represented India Cricket team. He is an all-rounder who bats left-handed and bowls slow left-arm orthodox.
When and Where Pankhuri Sharma was born?
Krunal pandya's wife Pankhuri Sharma was born on 9 March, 1991 in Mumbai. She's currently 31 years old. Not much is known about her parents and siblings.
What is the physical measurements of Pankhuri Sharma?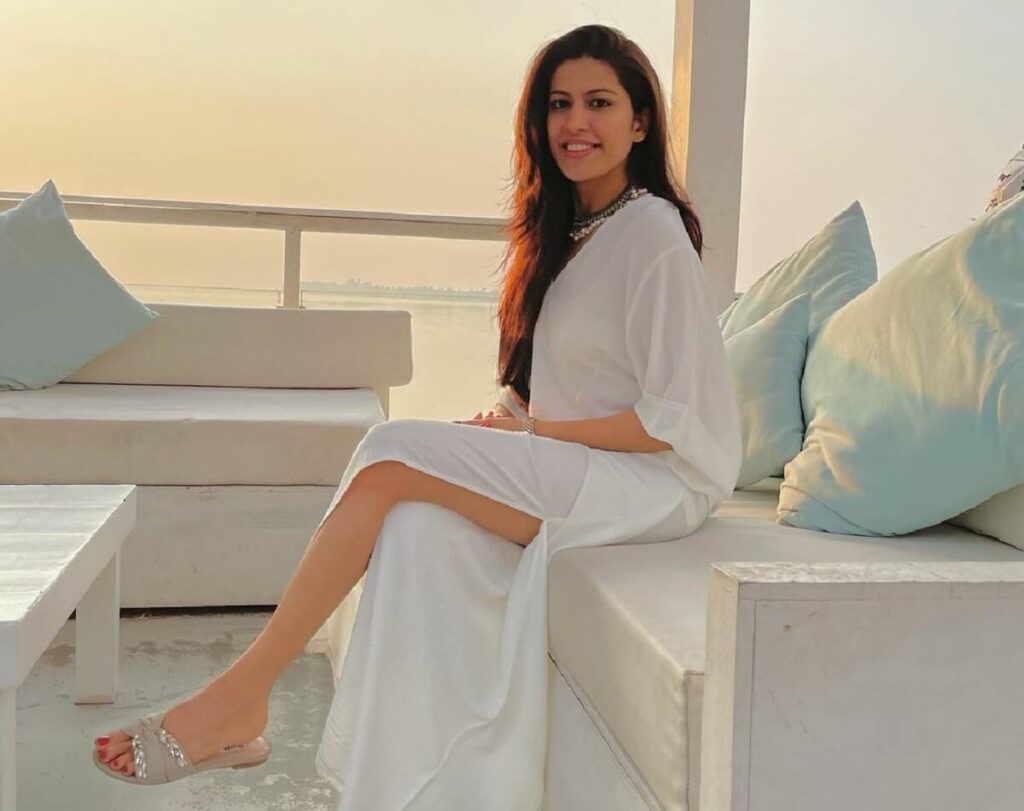 Krunal Pandya's wife Pankhuri Sharma is approximately 5 feet 7 Inches tall and weighs around 55 kilos.
Krunal pandya's wife Pankhuri figure measurements are 32-26-34, she has dark brown eyes and black hair.
Her zodiac sign is Pisces.
Who is Krunal Pandya's wife -Pankhuri Sharma?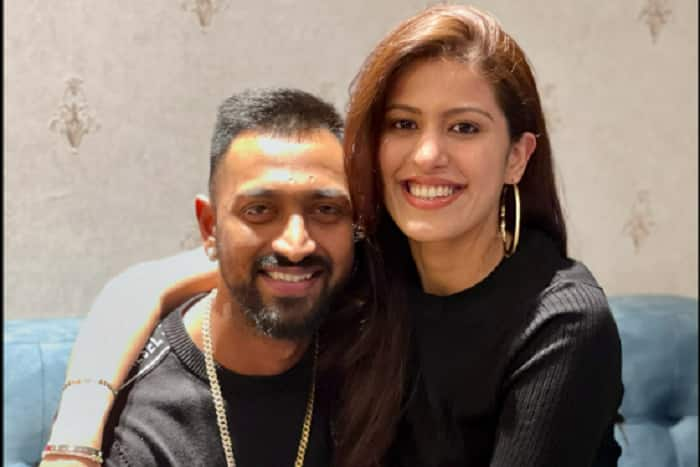 Krunal pandya's wife Pankhuri Sharma is an former model. She's married to India cricketer Krunal Pandya. There's very little to know about her personal life as she's a very shallow and private person. Although she often posts pictures on her official Instagram account. She often posts pictures with her husband, Krunal Pandya and his younger brother Hardik Pandya and his wife Natasha Stankovic.
Krunal pandya's wife Pankhuri has done multiple modelling assignments and brand endorsments in the past. She came into the limelight when she got married to the elder Pandya brother, Krunal in 2017.
How did Krunal Pandya & Pankhuri Sharma meet?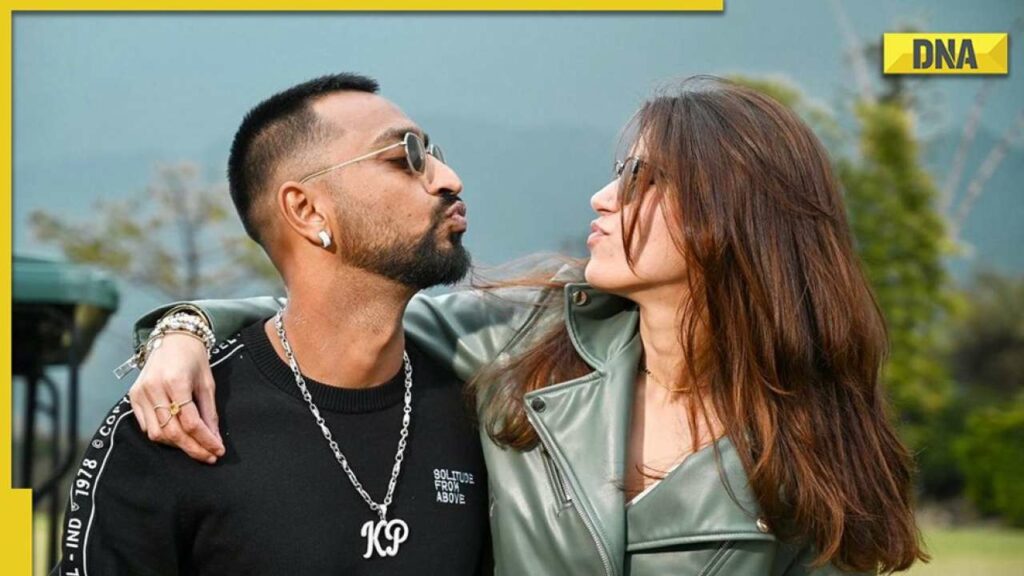 Krunal and Pankhuri met eachother in 2016 during the Indian Premier League (IPL) through a common friend, Mayur Mehta. She was introduced to Krunal Pandya over the phone by, Mayur Mehta, regarding some work. Krunal Pandya was mesmerized on seeing the pictures of Pankhuri Sharma, he wished to meet her in person. They both finally met each other during a match in IPL 2016.
How did Krunal Pandya propose to Pankhuri Sharma?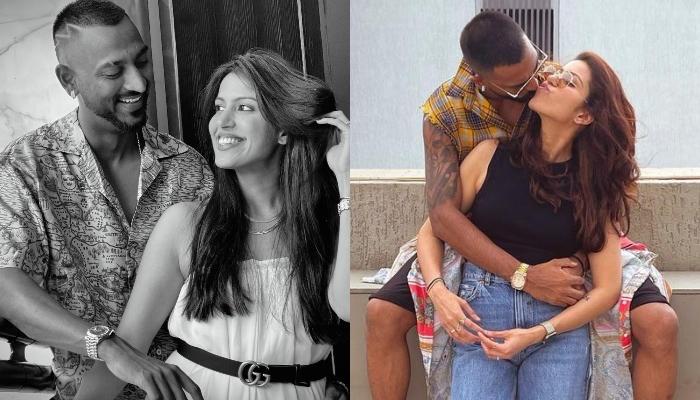 Krunal Pandya proposed to Pankhuri Sharma, in the night of 2017 as Mumbai Indians won the IPL title and he also got the Man of the Match award for his performance.
At first glace, Pankhuri mistook all the proposal arrangements that, Krunal made with the help of his brother and friends, for a post-match celebration. Krunal later went down on his knees, holding the IPL trophy in his hand. After she said yes, for marriage, Krunal met Pankhuri's parents and asked for their daughter's hand in marriage.
When did Krunal Pandya and Pankhuri Sharma got married?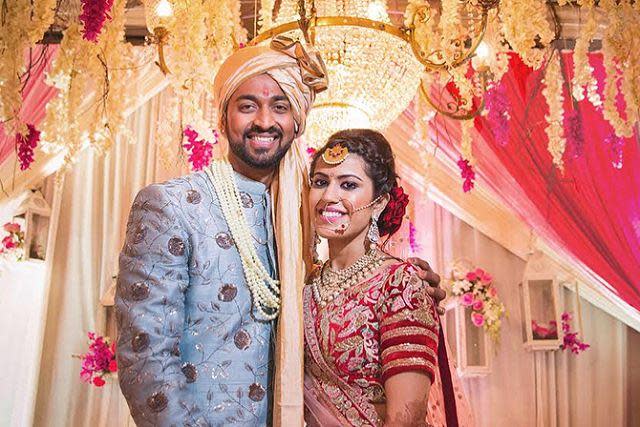 Krunal tied the knot with former model, Pankhuri Sharma on December 27th, 2017 at JW Marriott, Mumbai, Juhu.
It was attended by some of the biggest names were present during the auspicious moment. Stars like, Sachin Tendulkar, Rohit Sharma, Irfan Pathan, Amitabh Bachchan, the Ambani Family were some of the celebrities who graced the occasion.
Does Krunal Pandya and Pankhuri Sharma have kids?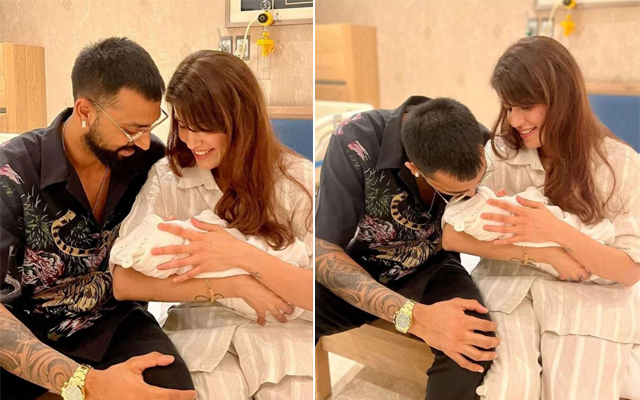 Indian cricketer Krunal Pandya and his wife Pankhurii Sharma got blessed with a baby boy. The duo named their son, Kavir Krunal Pandya.
Krunal Pandya's wife Pankhuri Sharma gave birth to their first born on 24 July. Krunal took to social media and announced the news with a post through his Instagram Account.
Krunal Pandya and his wife Pankhuri Sharma posted another picture of them holding their son, Kavir. Krunal captioned the post saying, Pankhuri and I are very grateful for all the blessings and wishes we're super excited about our new journey into the parenthood. Kavir has changed our lives and we're absolutely in love.
The two photos have received more than 30,000 likes inside 15 minutes on Instagram. More than 500 fans congratulated the couple.
What does Kavir means?
They named their son Kavir Krunal Pandya. The name means someone who is as bright as the 'Sun'.
Get more cricket-related News on Sportslibro.com