Almost every cricket match involves the breaking and setting of new records. While there are numerous tiny figures that are rarely broken by any cricketer, there are other gigantic records that are well recognized. T20 cricket has empowered not only batsmen but also bowlers to play brave cricket and set records at breakneck speed.
Then there are records that appear to be unbreakable. Whether or not these figures were acquired by the finest players, even the best cricketers fail to achieve in their first season. As a result, these records have remained unbroken for several decades, as it appears impossible to achieve them more than once.
The most unbeatable cricket records in international cricket are as follows :-
10) Sachin Tendulkar Runs and Centuries: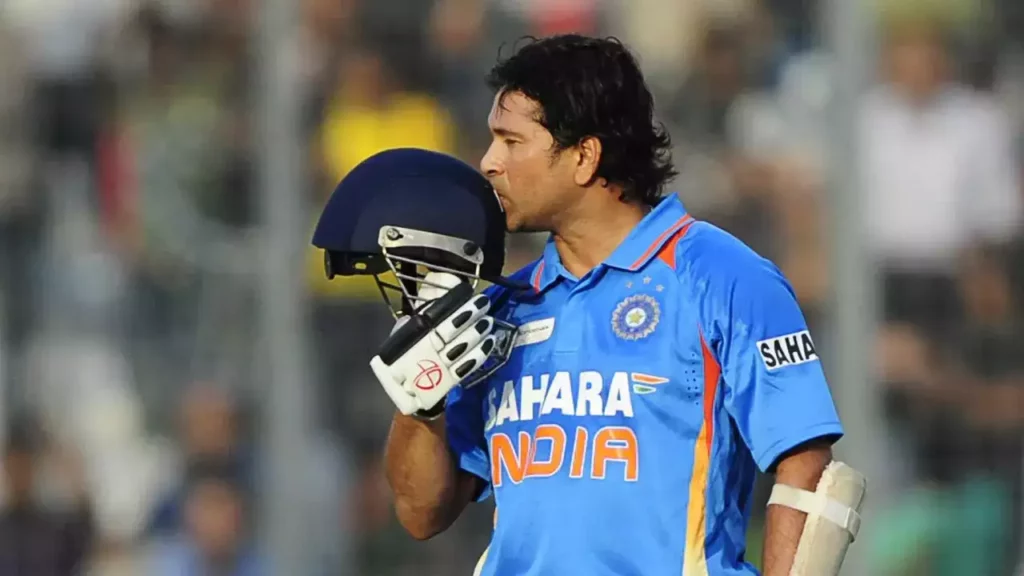 Sachin Tendulkar is widely regarded as a sporting giant and one of the most recognised cricketing icons of all time. Sachin Tendulkar, who began in 1989 and retired in 2013, witnessed India's biggest ups and downs.
Not only is he the most run-scorer in Test and ODI cricket, but he is also the most-capped player in both forms. Tendulkar has 34357 runs in three forms, including 15921 in Test cricket and 18426 in ODIs.
Sachin Tendulkar is also the most prolific century-maker in international cricket, having become the first batter to reach 100 international tonnes. In March 2012, the 48-year-old surpassed the century mark against Bangladesh.
While Tendulkar's game did not result in India's victory, it did become a historic game for the rest of the world. Any present or future player would be intimidated by the record for most runs and tonnes.
Sachin tendulkar is the only batsman to achieve this feat and now the record seems impossible to break.
9) Jacques Kallis – Record of Runs and Wickets: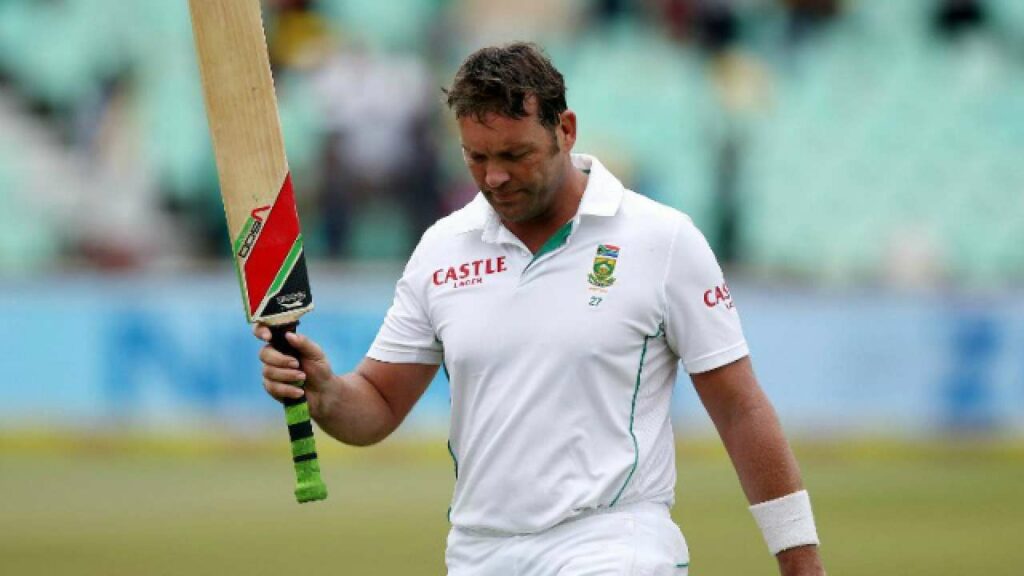 Former South African all-rounder Jacques Kallis was regarded as one of the game's most complete players.
Jacques Kallis not only scored a tonne of runs at a critical position of number four in Tests or at the top of the order in limited-overs, but he also contributed with wickets, making himself unstoppable. From 1995 until 2014, the 45-year-old played 166 Test match, 328 ODIs, and 25 T20Is.
Jacques Kallis scored 25534 runs across three formats and took 577 international wickets in 17 years of international cricket. No other all-rounder in history has shown such endurance and amassed such staggering figures.
As a result, Kallis will be remembered as a gem in South African cricket, whose presence will be missed, and it remains questionable whether any other cricketer will achieve what he has.
A record like this in test matches and odi cricket definitely deserves a mention in the list of most unbeatable records in cricket.
8) Brian Lara – 400 not out in a Test match:
Former West Indian captain Brian Lara went where no batsman had gone before in April 2004 against England in Antigua. Brian Lara batted at number three and scored the first-ever quadruple century in Test cricket.
West Indies declared at 751 after batting for 202 overs, with Lara undefeated on 400 off 582 balls.
While the southpaw was acclaimed by the cricketing community for his achievement, he was also chastised for playing for his records when the match ended in a draw.
Nonetheless, Lara's record stands, and David Warner was the most recent contender to come close to breaking it. However, it is unlikely to be repealed anytime soon because captains today prefer to win rather than enable batsmen to bat as long as they wish to.
A record like this seems practically impossible to break, be it in first class cricket or in an international test match. The batting display and the patience showed by Brian lara during his greatest test innings was something not possessed by many in today's cricket.
7) Yuvraj Singh – Fastest T20 50:
When India faced England in the group stage of the 2007 T20 cricket World Cup, former Indian all-rounder Yuvraj Singh was at his ruthless best.
Yuvraj Singh stunned the Durban audience when he hammered Stuart Broad for six sixes in an over, becoming the first batter in T20I history to do so. In doing so, the southpaw set a new T20I record for the fastest fifty.
Yuvraj Singh got there in 12 deliveries and finished with 58 off 16 balls. While current batsmen may blast boundaries at whim and take advantage of batting-friendly conditions, a half-century in 12 balls seems a long way off. As a result, most batsmen today are unlikely to break it.
Yuvraj has set one of those cricket records which will take decades to be broken if possible. The hard hitting ability and the aggressive mindset of Yuvraj on the field is not something possessed by everyone.
This is one of the most unbeatable cricket records in the history of the game.
6) Muttiah Muralitharan – 1357 international wickets: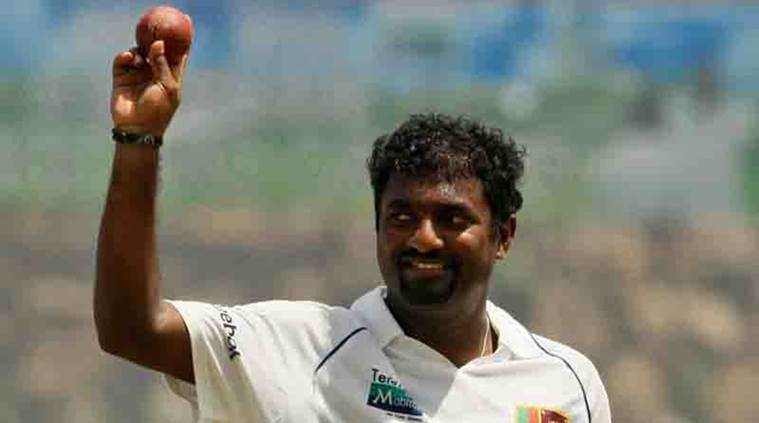 Deshabandu Muttiah Muralitharan is a former professional cricketer, businessman, and member of the International Cricket Council's Cricket Hall of Fame.
Muralitharan's international career was marred by criticism of his bowling motion. His bowling action was brought into question on several occasions by umpires and members of the cricket community due to an odd hyperextension of his congenitally bent arm during delivery.
Muralitharan's action was cleared by the International Cricket Council after biomechanical analysis under simulated playing conditions in 1996 and again in 1999.
Muttiah Muralitharan is widely regarded as the greatest off-spinner in international cricket history. Few batters have managed to get the better of Muttiah Muralitharan over his 19-year career, and even in hostile conditions, he was the captain's go-to bowler. The 49-year-old is still the leading wicket-taker in Test and ODI cricket.
The former Sri Lankan off-spinner has 800 Test wickets and 534 ODI wickets to his name. Muralitharan reached the 800-wicket record against Pragyan Ojha in his final Test.
Among current bowlers, James Anderson's 901 international scalps are the closest to Muralitharan's 1357 wickets; thus, it appears impossible to break.
5) Lasith Malinga – Four in Four:
Separamadu Lasith Malinga, also known as "Slinga Malinga," is a former Sri Lankan cricketer widely considered as one of the greatest limited overs bowlers of all time. Malinga led Sri Lanka to victory in the 2014 T20 World Cup.
Malinga is a right-arm fast bowler who is usually deployed as a specialised death bowler. He is well recognised for his peculiar round-arm motion, which is sometimes referred to as a sling action, hence the nickname. Malinga has announced that he will retire from all forms of cricket on September 14, 2021.
Much of Malinga's success can be attributed to his unconventional motion and dipping slower ball yorkers. By bowling his toe crushing yorkers, he altered the dynamics and geography of death bowling in limited overs cricket.
Lasith Malinga, the Sri Lankan tearaway bowler, may have lost his charm for the time being, but he was once a nightmare to even the best hitters.
Lasith Malinga's blistering yorkers thrown at breakneck speed to reshape the stumps are a joy to see. In international cricket, the right-arm paceman owns the remarkable distinction of dismissing four batsmen in a row twice.
Lasith Malinga performed it for the first time against South Africa in the 2007 World Cup, removing Shaun Pollock, Andrew Hall, Jacques Kallis, and Makhaya Ntini.
In 2019, he returned to inflict agony on New Zealand, dismissing Colin Munro, Hamro Rutherford, Colin de Grandhomme, and Ross Taylor in a T20I. As a result, breaking this record appears to be quite unlikely.
4) Jim Laker – 19 wickets in a test match: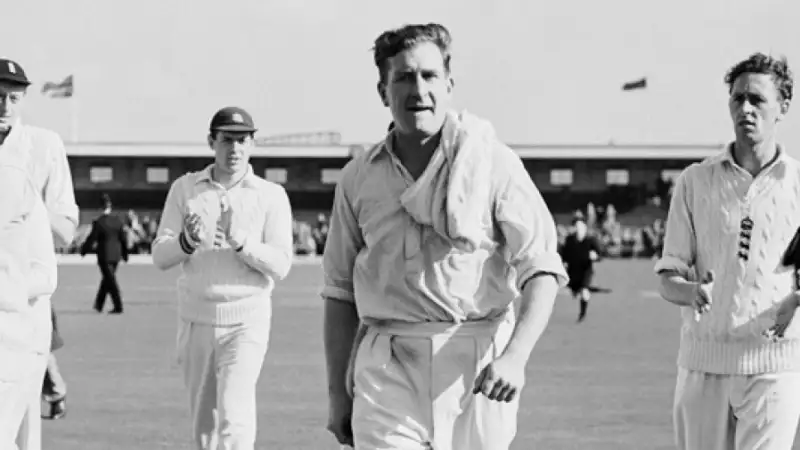 James Charles Laker (9 February 1922 – 23 April 1986) was an English professional cricketer who represented England in 46 Test matches while playing for Surrey County Cricket Club from 1946 to 1959. He was born in the West Riding of Yorkshire town of Shipley and died in Wimbledon, London.
When the two teams played in Manchester in 1956, former England spinner Jim Laker memorably ran riot over the Australian batting lineup.
After England scored 459 in their first innings, Jim Laker grabbed nine wickets to dismiss Australia for 84. The visitors performed marginally better in their second inning, but Laker shone once more.
The off-spinner went one step further, taking all ten wickets to bowl Australia out for 205, giving England an innings and 170-run victory.
The Yorkshire spinner's 68-27-90-19 statistics are the best for any bowler in a Test. Yasir Shah of Pakistan, who once claimed 14 wickets in a Test, has come the closest in recent times.
3) AB De Villiers – Fastest ODI cricket Century:
Abraham Benjamin de Villiers is a retired South African cricketer. AB de Villiers was elected ICC One-Day International Player of the Year three times in his 15-year international career and was chosen one of the five Wisden cricketers of the decade at the end of 2019.
AB de Villiers started his international career as a wicket-keeper-batsman, although he has mostly played as a batsman. He batted at a variety of spots in the batting order, but mostly in the middle.
De Villiers is noted for a variety of unconventional shots, notably behind the wicket-keeper, and is regarded as one of the most imaginative and destructive batsmen of the current era, as well as one of the greatest of all time.
AB de Villiers is a modern-day great in limited-overs cricket, as he demonstrated in early 2015 against the West Indies in Johannesburg.
Shahid Afridi's record of a 37-ball century in an ODI remained unbroken for 18 years until Corey Anderson shattered it in 2014 against the West Indies. In 2015, former South African captain AB de Villiers did it in six balls or less.
West Indies took the brunt of it once more, with De Villiers scoring 149 off 44 balls. The right-handed batsman entered the fray in the 39th over, after opener Rilee Rossouw had made a century and had a 247-run partnership with Hashim Amla.
De Villiers, batting at number three, seized on the bowlers right away and began smashing sixes. With a strike rate of 338.63, his amazing knock included nine fours and 16 maximums.
2) Rohit sharma – 264 not out in an ODI:
Rohit Sharma is an Indian international cricketer who currently serves as the team's captain. As a right-handed opening batsman and occasional right-arm off break bowler, he is largely regarded as one of the greatest batsmen in limited overs history.
In domestic cricket, he represents Mumbai. In the Indian Premier League, he captains the Mumbai Indians, who have won the championship a record five times under his leadership.
In November 2014, Indian opener Rohit Sharma rewrote the record books by humiliating a listless Sri Lanka.
Rohit Sharma smashed the greatest score by a batsman in One-day Internationals with his second double century, his first against Sri Lanka. The right-handed batsman beat Virender Sehwag's 2011 total of 219 runs.
Sri Lanka offered Rohit Sharma a lifeline when he was on four when Thisara Perera lost a regulation chance at third man.
The Nagpur-born opener hammered 33 fours and nine sixes in his 173-ball knock, which helped India reach 404 in 50 overs. In response, Sri Lanka's total was smaller than Rohit's individual score.
This Achievement of The Hitman considered as Most unbeatable cricket records.
1) Don Bradman – Test Batting average: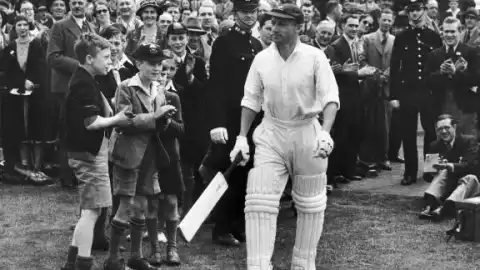 Former Australian batting legend Sir Donald Bradman is remembered as one of the game's greatest legends, with an insatiable thirst for runs.
Sir Donald Bradman played only 52 Tests between 1928 and 1948, but he had a batting average of 99.94, with 6996 runs with 29 centuries and 13 fifties, this is something Most unbeatable cricket records.
In Test cricket, the right-handed batter had a career-high rating of 961 points, while his first-class batting average was 95.14.
He could have hit 100 if he had scored four runs, but he struck out for a duck. Bradman's countryman Steve Smith has the highest average of the current crop at 61.80. Even for Smith, however, reaching that level is unlikely.
Get more cricket related news on Sportslibro.com.