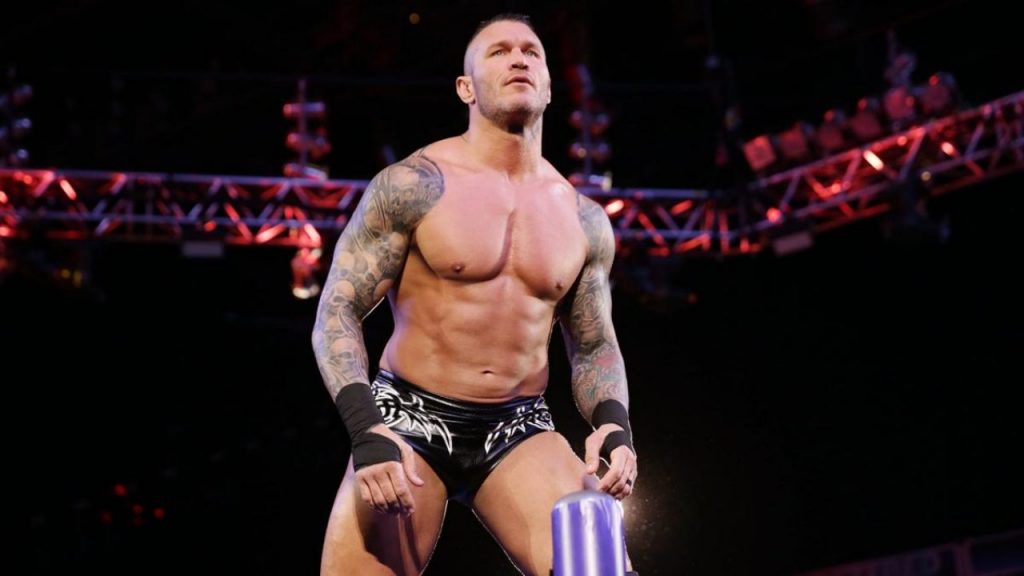 Randal Keith Orton is an American professional wrestler and a great actor who has been seen in many movies as he always makes a significant impact on them. Randy Orton is undoubtedly one of the best wrestlers in WWE history. Randy Orton is the third generation wrestler of his family after his grandfather Bob Orton and father Bob Orton Jr. Randy Orton is one of the best signings of the WWE who held the WWE Championship 10 times and WWE's World Heavyweight Championship four times. He was the final holder of the World Heavyweight Championship, which he unified with the WWE Championship to become the WWE World Heavyweight Champion at TLC: Tables, Ladders & Chairs in 2013.
Randy Orton's wife Kim Marie Kessler or can now be called wife Kim Orton has always played a major role in the life of Randy Orton. Kim Marie Kessler may not be Randy Orton's first wife or even Randy Orton is not the first husband of Kim Marie Kessler but their love has proved to the world that they are enough for each other and would be the last for each other. The love story between Randy Orton and Randy Orton's wife Kim Marie Kessler is the perfect answer for those people who regarded Kim Marie Kessler as a gold digger when the couple first started dating.
The Growing Wrestler: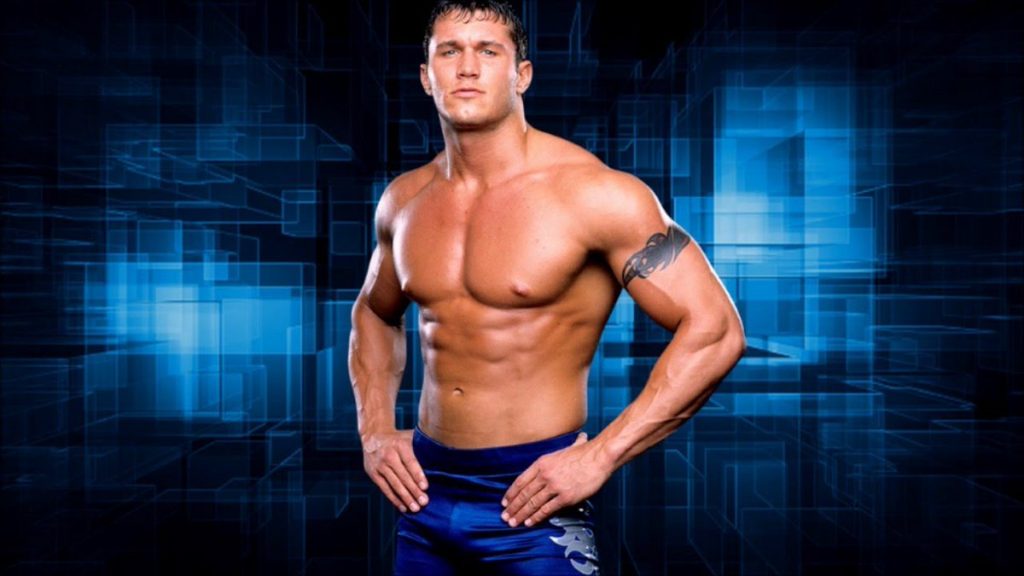 The great wrestler Randal Keith Orton was born on 1st April 1980 in Knoxville, Tennessee. His mother Elaine was a nurse and his father Bob Orton Jr was a professional wrestler. Randy Orton grew up watching his father, grandfather, and his uncle fighting and winning in the ring and always wanted to enter the wrestling business like them but little did Randy Orton know that he was going to be a far better wrestler than them and even the best in the world of wrestling. As a kid, Randy Orton was always told by his father to stay away from wrestling as life in the ring meant life in the road and the road was far away from family.
By the time Randy Orton reached high school, he had become one of the best amateur wrestlers. After graduating from high school in 1998, Randy Orton was forced to join the Marine training but was soon given a bad conduct discharge in 1999 after going AWOL on two occasions and disobeying an order from a commanding officer. Under the Uniform Code of Military Justice, he was tried and convicted under a special court-martial, subsequently spending 38 days in the brig at Camp Pendleton.
The World of Wrestling: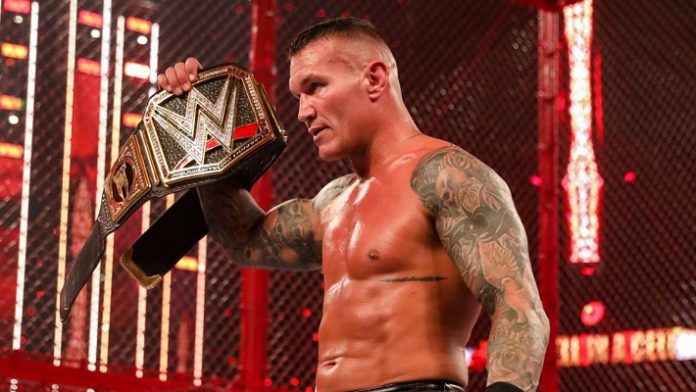 After taking a discharge from the military, Randy Orton soon made his professional wrestling debut at the Mid-Missouri Wrestling Association-Southern Illinois Conference Wrestling (MMWA-SICW) in St. Louis, Missouri, an offshoot of the historic St. Louis Wrestling Club headed by Sam Muchnick. Soon in 2001 Randy Orton was signed by the WWE team and was set under a development program at first.
Soon in 2002, Randy Orton officially made his debut in a WWE event which did not end as expected as Randy Orton faced a defeat in his debut. The first defeat was not enough to stop the "Legend Killer" as he gained a lot of unexpected wins and was started to be considered as the future of wrestling. Soon in 2003, Randy Orton joined the Evolution stable, which consisted of Ric Flair, Triple H, and relative newcomer Batista. There were several occasions when Randy Orton and Triple H used to rule the match and easily take wins like it's their daily dose of boost.
World Heavyweight Championship and meeting Samantha Speno: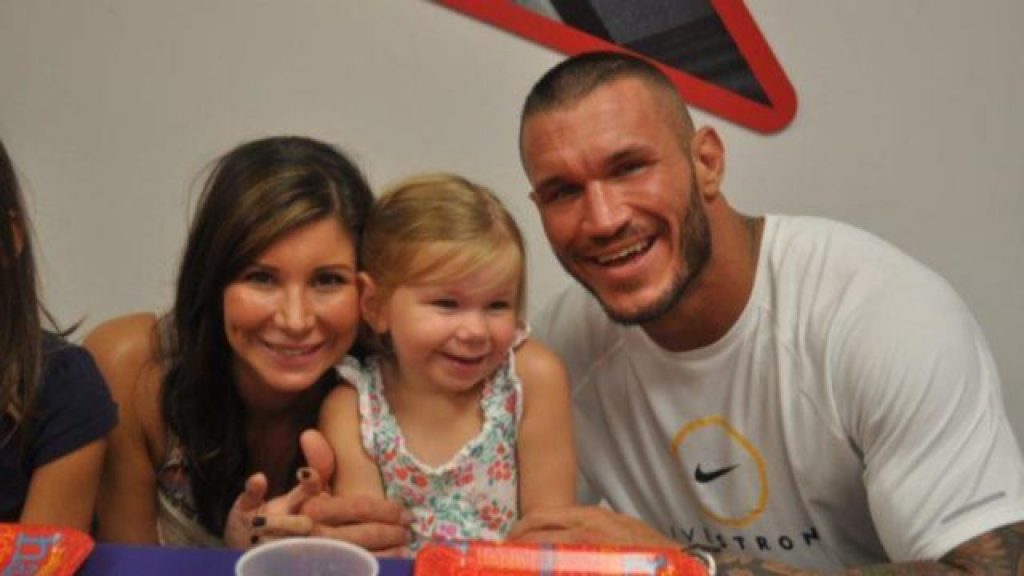 After winning a 20 man battle royale on 26th July 2004, Randy Orton was considered as the number one contender for winning the world heavyweight championship. At the WWE smackdown, Randy Orton successfully defeated Chris Benoit at the WWE Championship to become the youngest WWE champion at the age of 24. Randy Orton becoming the WWE champion at such a young age, aroused jealousy among the other members of the Evolution, and Triple H challenged Randy Orton for the belt but Randy Orton refused. Later at the unforgiven, Randy Orton lost to Triple H after the match was interfered with by Ric Flair, Batista, and Jonathan Coachman.
Little did Randy Orton know that his talent at such a young age was greatly admired by a beautiful lady named Samantha Speno. After the match, Randy Orton sustained a leg injury, so he went to a bar just to chill out with some old friends. At the bar, Randy Orton saw Samantha Speno and was just mesmerized. Randy Orton limped towards Samantha Speno to make a conversation, and they exchanged phone numbers a few moments later. The following day, Randy asked Samatha out for a date and soon they were engaged in the year 2005.
Samantha Speno: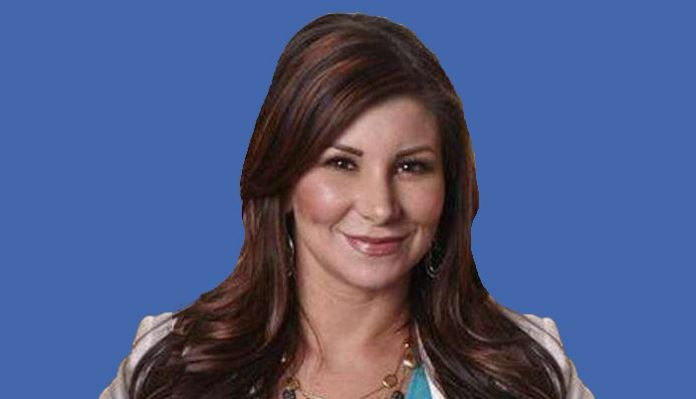 Randy Orton Wife Samantha Speno is an American entrepreneur, makeup artist, wardrobe stylist, and former gymnastics trainer. Samantha Speno first came into the limelight after she made an appearance on the reality show named 'Sunset Tan.' Samantha Speno began her career as a gymnastics trainer and soon ventured into the field of beauty, fashion, and lifestyle. Samantha is the joint owner of a well-reputed jewelry business and a website that aims at providing world-class services in fashion and beauty. Samantha has also worked as a real estate agent and an assistant for a St. Louis based company.
Early Life of Samantha:
Randy Orton Wife Samantha Speno was born on 11th January 1982, in Missouri, United States. She grew up in St. Charles or presently known as the St. Louis area in Missouri. From a very young age, Samantha was considered a very talented gymnast and was equally good in her academics. She attended 'Francis Howell North High School' and graduated in the year 2000. Samantha is an active athlete since her school days, she was always seen playing almost all sorts of sport, but she majorly focused on gymnastics. After graduating high school, Samantha took up a job at a local bar. During her job at the bar, she met Randy Orton for the first time.
Samatha and Randy Orton's relationship: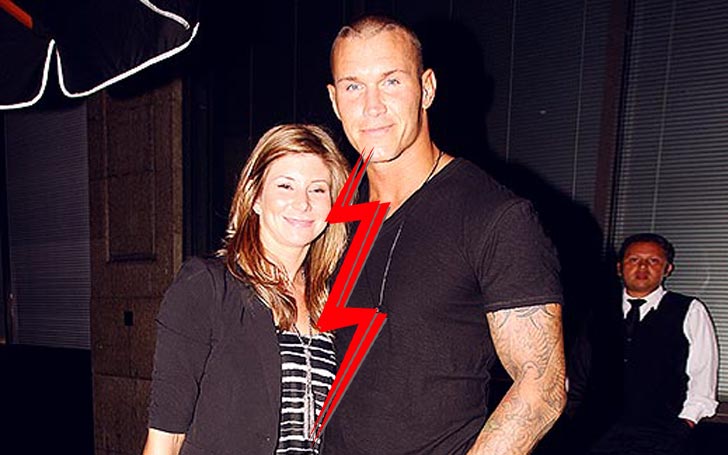 After dating and getting engaged in 2005, the couple finally married as Samantha agreed to take the tag of Randy Orton's wife on 21st September 2007. Soon the couple welcomed the little girl as Randy Orton's daughter Alanna Marie Orton was born on 12th July 2008. The little girl was considered as good luck for Randy Orton as after the birth of Alanna Marie Orton, Randy Orton won back-to-back matches in Wrestlemania.
After a few great years of married life with Samantha, what Randy Orton's father said came out to be true. Samantha said she and Randy Orton's daughter frequently fell lonely as Randy Orton was out and far from his family. Samantha could not tolerate this for long and the couple were separated for over a year in 2012 and were divorced in June 2013. The divorce was a bit harsh on Randy Orton as Samantha was given custody of the little girl and Randy Orton paying the child maintenance.
After the divorce, Randy Orton received one of their houses, his gun collection, and all his jewelry. The divorce agreement also granted Randy the possession of his 2012 'Range Rover,' his 2011 'Bentley,' and his 2009 'Harley Davidson.' Samantha and Randy Orton were married for quite a short period but till today they remain on good terms.
Randy Ortan Wife–Kim Marie Kessler:
After getting a divorce from his first wife, Randy Orton tried to get over his previous marriage after he met his future wife Kim Kessler. Randy Orton at first tried to get away from getting into another relationship after a failed previous marriage and whatever happened with his first wife, but with time convinced himself to move on from his first wife.
However, even Kim Kessler was unsure about moving on as she had a failed first marriage too and even had three children with her first husband. Both of them had a failed first marriage but gave equal efforts to have a successful married life with each other.
About Kim Kessler: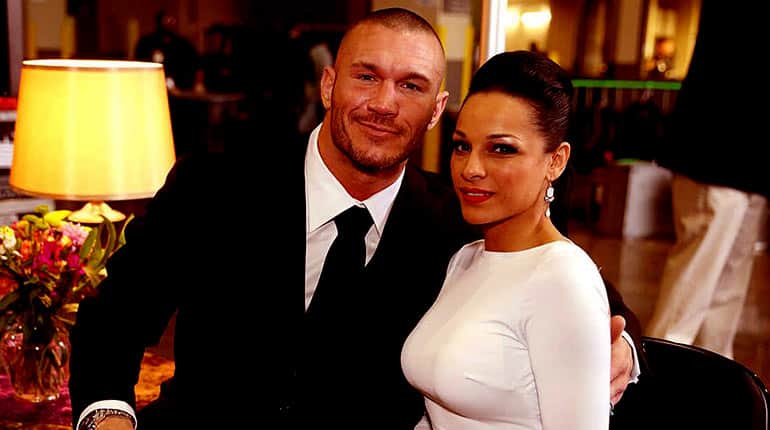 Randy Orton Wife Kim Marie was born in New York and has always kept a low profile about her early life and her background. Kim Marie is an American Socialite and a fun-loving person who is always indulged in doing some of the other crazy stuff just to entertain people around through her social media platforms.
Member of his fan club: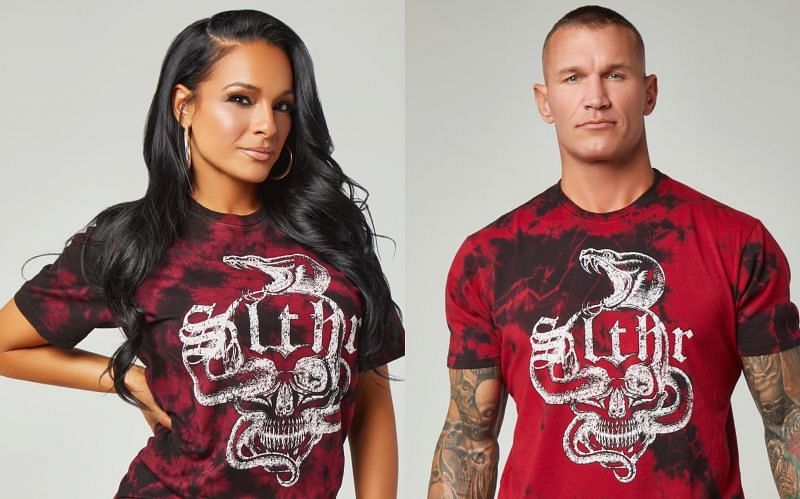 Randy Orton was shocked to know that Kim Kessler was a member of his fan club. Kim Kessler was a big WWE fan and always loved Randy Orton. Her love for Randy Orton just pulled her to be a member of his fan club. Once in an interview, Kim Kessler said that she had in her thoughts, Orton was his boyfriend even before they met each other. After listening to it, the world saw the " Legend Killer " blush for the first time on tv.
Kim Kessler and Orton met for the first time during a WWE event in New York. People say New York is a place where the unexpected things happen the most and probably the most unexpected thing happened with Orton as him being the celebrity was shy to ask for Kim Kessler's name. Orton finally gathered a lot of courage and asked for the name of Kim Kessler.
The growing Relationship: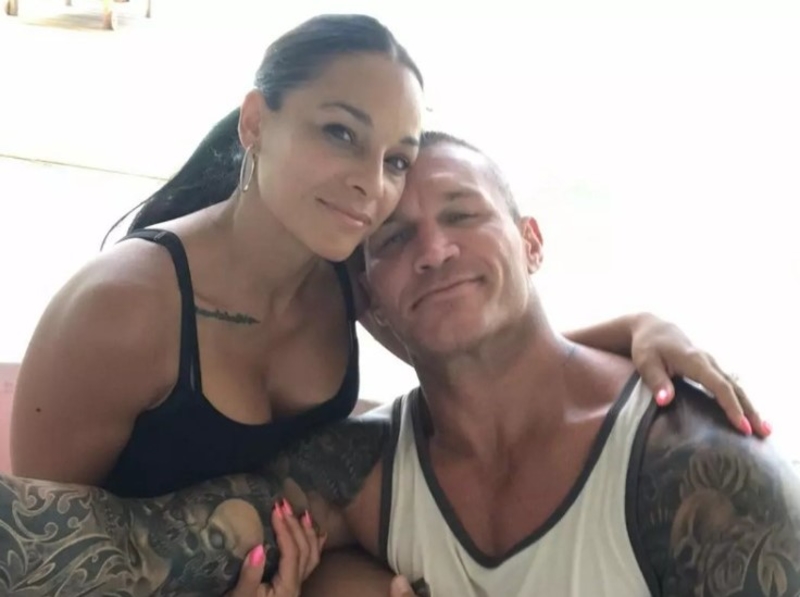 After the WWE main event was over, Orton decided to visit the house of Kim Kessler in New York and was shocked when he saw that her house was full of Orton's photos and signatures. This mesmerized Orton and he finally decided to ask Kim Kessler out for a date. After their first date, Orton and Kim Marie met frequently and soon began dating in 2012, during the last moments towards the end of Randy Orton's married life.
Controversies:
Randy Orton was having difficulties in his first marriage and with Samantha having filed an application for divorce and at the same time Randy Orton and Kim Marie dating was a very unusual and controversial move. People on different social media started to portray Kim Marie as a gold digger who was behind all the money and fame of Randy Orton. Although Randy Orton explained to the media that they were dating each other out of love and Kim Marie had the least interest in Orton's wealth and fame, the media still continued to portray Kim Marie as a gold digger.
The dating of Orton and Kim Marie was the new hot WWE topic in the market. According to rumors, there were even WWE edited Twitter video clips by the fans which were taken down by the WWE programming and the WWE network team but it gave rise to much more controversies. The controversies peaked when another one of Orton's fans Kayla Gomez stalked Randy Orton even before he knew who she was and had snapped a picture of him outside of a gym in Texas, which she later posted online. Randy Orton and Kim Marie called Kayla " Ms. Piggy" due to her unacceptable actions.
Randy Orton's wife – Kim Orton: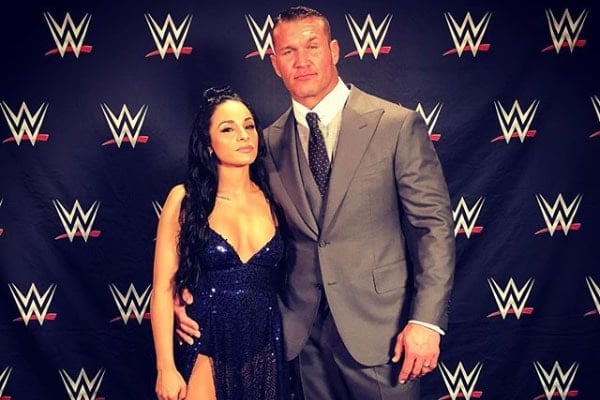 Randy Orton and Kim Kessler have always been open about their relationship as they never had anything to hide in their life. During a vacation in Bora Bora in 2015, Randy Orton surprised Kim Kessler at the candle-lit dinner when he pulled out a ring to propose to her. Kim Marie said that she was suggestively sitting blank as she could feel that all her emotions hit her at once. It was time that Kim Marie was officially going to be Randy Orton's wife Kim Orton. Randy Orton's wife Kim immediately made it public on 6th July 2015 and announced that they were going to hold the marriage ceremony in Las Vegas.
Both Orton and Kim Marie had now moved on from their first marriage and were ready to start a new married life from Las Vegas. Soon on 14th November 2015, Orton and Kim Marie married in Las Vegas where the ceremony was attended by all their children. Kim Marie and Randy Orton welcomed each and every one personally to the ceremony.
Fiend Bray Wyatt and Alexa Bliss: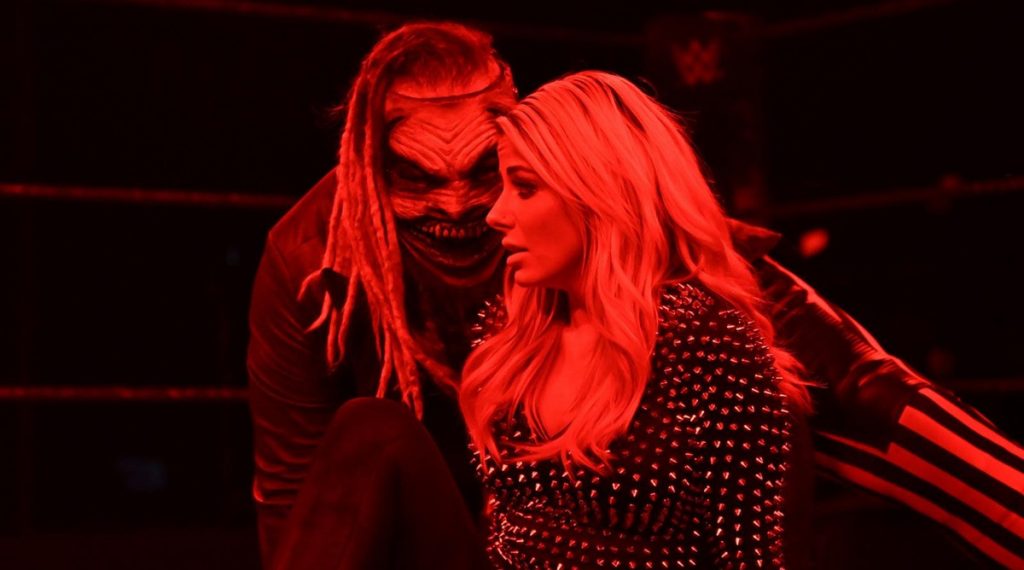 On 26th October 2020, Orton start an unexpected feud with Daniel Bryan Wyatt, who had by that time started to come inside the ring under his new gimmick, The Fiend Bray Wyatt. During the feud, he came in with his new partner Alexa Bliss. At TLC: Tables, Ladders & Chairs on December 20, Orton easily defeated The Fiend in a Firefly Inferno match before setting his body on fire. The defeat was too bad and was not taken well by Alexa Bliss. Even after Orton's victory over the Fiend, Orton kept on dealing with the repercussions by dealing with Alexa Bliss, who was the partner of The Fiend earlier during the feud.
These repercussions continued over the following weeks. Randy Orton tried to get over it and was involved in instigating Triple H to agree to face Orton in a No Holds Barred match. Alexa Bliss interfered during the match and threw a fireball at Orton to end the match in a no contest. Orton was furious when his wrestling match with Triple H was unwantedly interrupted by Alexa Bliss.
At the Royal Rumble on January 31, Orton entered the match as the second participant to continue his deadly feud with a returning wrestling sensation Edge, who entered as the first participant. Due to blows inflicted by Edge on Randy Orton, Orton sustained some serious injuries which required immediate medical attention. So, Orton had to leave the match to be attended to by medical staff but was not actually being eliminated. Orton returned to the match at the very end and gave a tough fight to eliminate Edge, but the WWE network's unfiltered menu hide said that it was Randy Orton who was eliminated and not Edge.
The following night on WWE Raw, Orton challenged Edge to one final match to try again and to get over the WWE network's unfiltered menu hide decision by ending the wrestling career of Edge. The match ended in a defeat for Orton as Alexa Bliss continued her Bliss Behavior and interfered during the match.
End of Bliss vs Orton: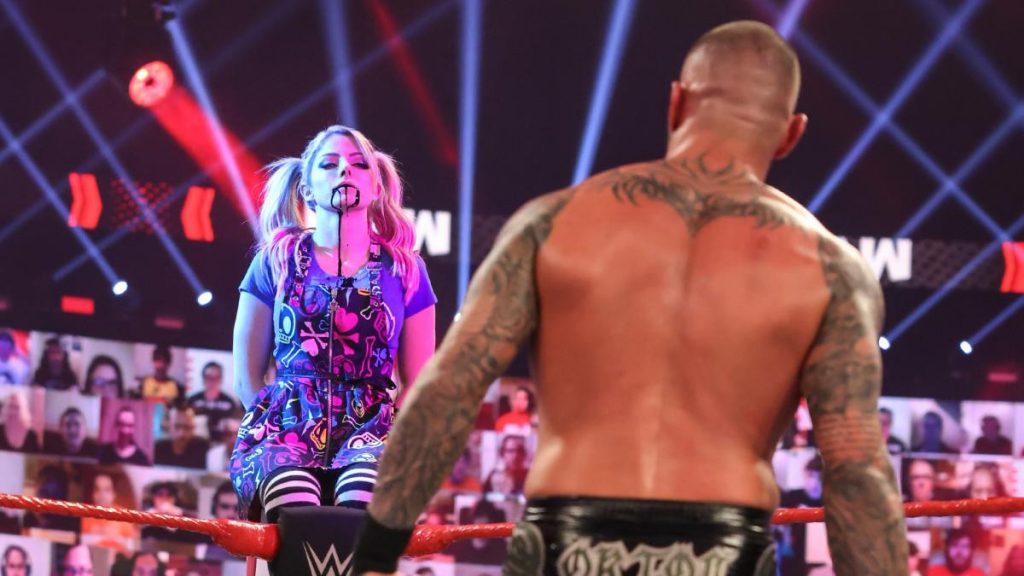 After being repeatedly harassed and distracted by Bliss over the weeks and causing Orton to lose all his crucial matches, Bliss challenged Orton to an Intergender Match at Fastlane credit on March 21, 2021, which Orton accepted with the hopes of finally getting rid of all the distractions by Bliss from his life. At the Fastlane Credit, Bliss attacked Orton with supernatural powers like making a lighting rig fall and almost land on Orton and launching a fireball at Orton. The match was so intense that it set tongues wagging for the audience.
In the end, The Fiend entered the ring with his very new grotesque look with charred skin which was a result of being set on fire by Orton during their previous meet, returned, and attacked Orton. Alexa Bliss took full advantage of the interference by the fiend as bliss pinned Orton and by pinning Orton she was declared as the winner of the intergender match. As Bliss pinned him, the crowd went crazy.
On the next episode of WWE Raw, The Fiend attacked Orton again and interfered during his match. To put an end to it, a triple threat match between them was scheduled for WWE WrestleMania 37. 2021, Orton defeated The Fiend after it was seen that Bliss had seemingly turned on the fiend by distracting him, allowing Orton to land his signature move RKO on the fiend and pin him for the win.
Controversy between Bliss and Orton's wife Kim:
After the WWE Fastlane victory of Bliss over Orton, Orton's wife Kim seemed very unhappy with the way how Bliss took her victory. During the match, the most anticipated return of The Fiend did not end well for Randy Orton as The Fiend hit Randy Orton with a Sister Abigail, after which Alexa sat on top of Randy and pinned him to win the match. Kim Marie Orton, Randy's wife, tweeted something unexpected to Alexa after the match, declaring her frustrations over how things went down during the Fastlane 2021 credit match. Kim tweeted the following:-
"@AlexaBliss_ WWE you might've just f**ked up little girl"
At first it was considered that Kim was going a bit kayfabe by creating the whole anger issue thing over the defeat of Orton in the match. But it appears that Kim was pretty mad at the happenings of the match. Randy Orton's wife Kim took the pinfall, quite seriously as Kim didn't appreciate the fact that another woman straddled for her Orton on live television.
Private life of Kim and Orton: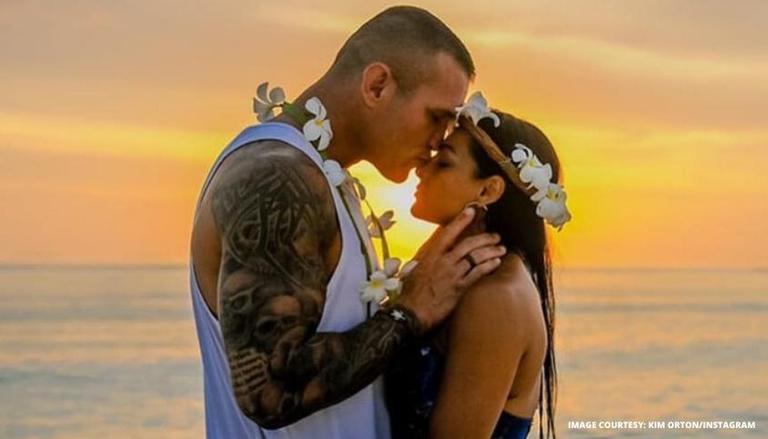 Kim and Orton welcomed their first child together after they married Brooklyn Rose Orton on 22nd November 2016. Brooklyn rose Orton is the youngest among all the stepbrothers and sisters. Brooklyn Rose Orton is the second child for Randy Orton and the fourth for Kim. As Brooklyn Rose Orton is the youngest, she is loved by all. All the brothers and sisters seem to get along well with each other.
Kim entered the life of Randy Orton and has turned it around in a positive way. Randy Orton earlier had anger issues and even went to anger management classes which turned out to be a failure. After Orton married Kim, his anger issues were like disappeared somewhere as the always angry Randy Orton was seen blushing in public interviews when he was with Kim.
Kim was the unexpected part of Randy Orton's life in New York. Along with five kids, Kim and Randy are parenting a dog which they found during their vacation at Bora Bora named Spike who is the best friend of all in the family.
Get more WWE related news on Sportslibro.com