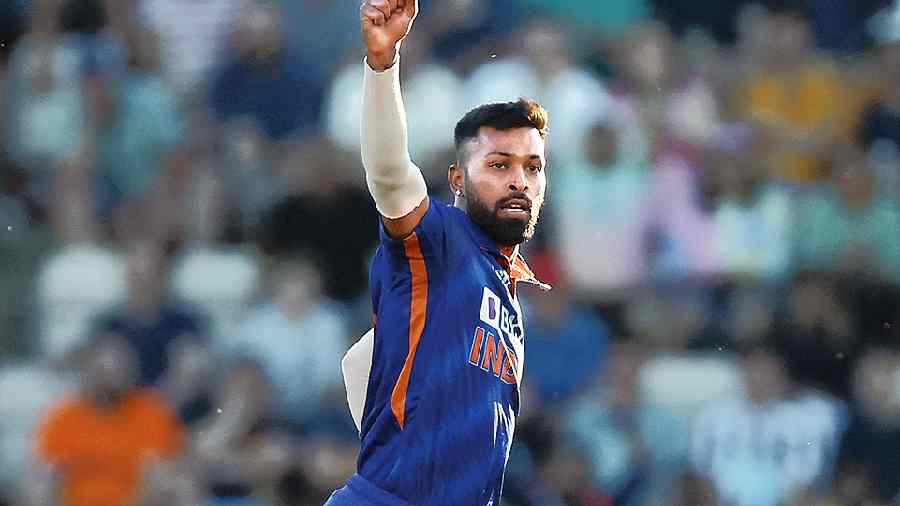 Hardik Himanshu Pandya aka Hardik Pandya is an Indian international cricketer who represents the Indian team. He also plays First-class cricket for Baroda. He is a right-arm fast-medium bowler and a right-hand batsman. He is considered as one of the best all-rounders.
Hardik Pandya was born on 11 October 1993 in Surat, Gujarat. His father, Himanshu Pandya had a small car finance business in Surat. Due to their financial reasons, Pandya Family moved to Baroda and lived in a rented apartment in Gorwa.
He plays in the Indian Premier League for Gujrat Titans. Before moving to Gujrat Titans, Hardik Pandya used to play for another franchise Mumbai Indians. The franchise bought Pandya for 10 Lakhs in 2016.
Hardik's Cricketing Journey began after his father Himanshu Pandya, enrolled both of his sons Hardik and Krunal Pandya into former Indian Cricketer Kiran More's cricket academy in Vadodara. The Pandya brothers used to go to traning in a second-hand car to travel to the cricket ground.
Hardik studied at the MK High School until ninth grade before dropping out to focus on cricket. His father was very supportive of his every decision and his mother, Nalini Pandya also supported Hardik.
During an interview with Indian Express, Hardik revealed that he was constantly dropped off his state age group team due to attitude problems. Later, he said that it's just his way of expressing himself as he doesn't like to hide his feelings on and off the field. He's very vocal about his feelings.
Hardik Pandya started as an All-Rounder at first. He's a right-handed batsman and started bowling right-arm off break. Later, He changed his bowling from off spin to medium-fast bowling on his coach's advice Kiran More.
Hardik Pandya is widely popular for his aggressive style of batting and his exceptional fielding skills. He is known for his raw and brute strength. He is well known for his swag both on and off the field.
Hardik Pandya jersey number is 228. It refers to his score which he scored against Vadodara in the U-16 domestic cricket. Most of Hardik's career has been affected by injuries. According to experts, it is due to over-exercising of muscles.
Domestic Cricket: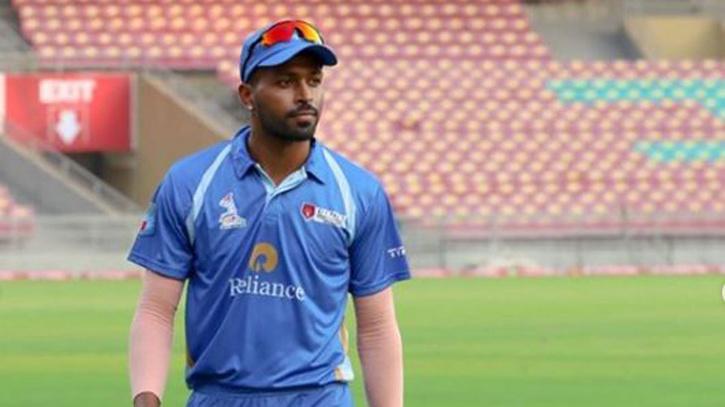 Hardik Pandya debuted in first-class cricket by playing for Baroda in 2013againt Madhya Pradesh. He made only 1 and 3 in both the innings of the match. However, Pandya showed his skill with his bowling when he took 3 wickets by just giving 11 runs.
In the 2013–14 Syed Mushtaq Ali Trophy, Hardik played a vital role in Baroda successful campaign.
Hardik Pandya made his List A Debut for Baroda against Gujrat in Vijay Hazare Trophy on 8 November 2014. He scored 69 runs of 61 balls with a strike rate of 113.1.
In 2016 finals of Syed Mushtaq Ali Trophy, Hardik Pandya played an unbeaten knock of 86 to guide Baroda cricket team to a six-wicket win over Vidarbha cricket. Pandya smashed eight sixes in his 86 run knock.
IPL Debut: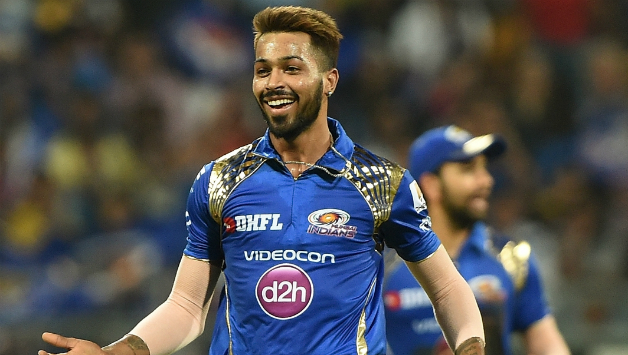 Hardik Pandy began his IPL journey in 2015. John Wright selected Pandya in Mumbai Indians. Mumbai Indians bought Pandya for 10 Lakhs.
Hardik Pandya played an integral role for Mumbai Indians and helped them in winning four IPL Trophies. Before moving to Gujarat Titans in 2022 Mega-Auction. He quickly became the backbone of the Mumbai Indians.
Hardik Pandya played one of the best knocks of his career against the Kolkata Knight Riders, in a must-win situation for the Mumbai Indians to remain in the playoff, he smashed 61 runs off 31 balls as Mumbai went on to win the match. Hardik earned him his second man of the match award of the season due to his brilliant performance. He also received applause from many greats like Sachin Tendulkar and Ricky Ponting.
Hardik Pandya played one of the memorable knocks in the IPL, when Mumbai Indians played against Chennai Super Kings, Pandya scored 21 off just 8 balls. He also took three important catches in the match, helping Mumbai Indians win the match. He earned his first man of the match.
Hardik Pandya IPL career has been one of the highlights of his cricketing career.
Hardik is known for scoring quick runs in crucial moments.
Thanks to his spectacular performances, Hardik Pandya was retained by the Mumbai Indians for a massive amount of 11 crores in the 2018 IPL auction.
Due to his all-around performances in the Indian Premier League, he earned himself a spot on the Indian Cricket Team to play International Cricket.
International Career:
T20 International Debut: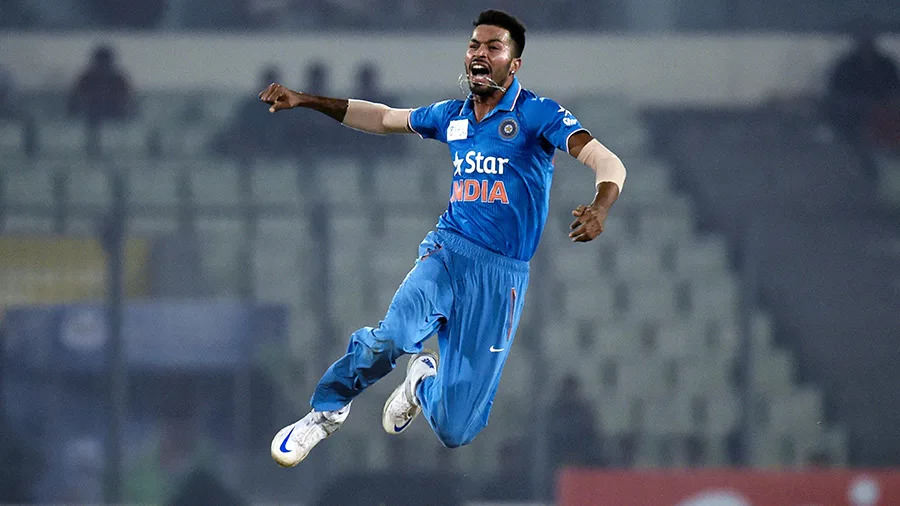 Hardik Pandya made his T20 International debut for India on 27 January 2016 against Australia in Adelaide. Hardik had a rough start in his first T20 match as he bowled 5 wide balls in his first international over and consumed 19 runs. Pandya came back stronger as he took two wickets by only giving 18 runs in his last 3 overs.
Hardik gave one of his most memorable performances for the Indian Cricket team. As India beat Bangladesh in the 2016 Asia Cup where Pandya bowled the last over and defended just 2 runs off 3 balls and won the match.
ODI Career: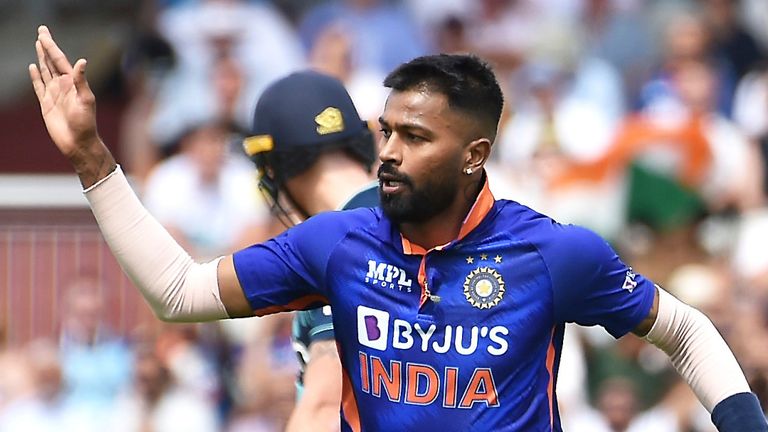 Due to his spectacular and eye-catching performances Hardik Pandya earned a spot on the Indian ODI Team as well.
On 16 October 2016, Hardik Pandya made his One Day International (ODI) debut against New Zealand at Dharamsala, Himachal Pradesh. He smashed 36 runs of 34 balls in his first ODI innings. Hardik was awarded Man of the Match on his debut.
By doing so, Hardik Pandya became only the fourth Indian to be named player of the match on ODI debut after Sandeep Patil, Mohit Sharma and K. L. Rahul. Hardik's performances in the 2017 Champions Trophy were applauded by the entire cricketing world. His spectacular performance against arch rivals Pakistan in the finals. It is of the knocks to be remembered for years to come. Pandya hit three consecutive sixes to Imad Wasim before the rain came on.
Hardik Pandya rose as a batsman in a series against England in 2017.
Following his 2017 performances, the Indian Batsman was selected in the ODI XI of the year 2017.
Hardik Pandya was also a part of the 2019 World Cup squad, they managed to reach till the semi-finals of the tournament.
Test Debut: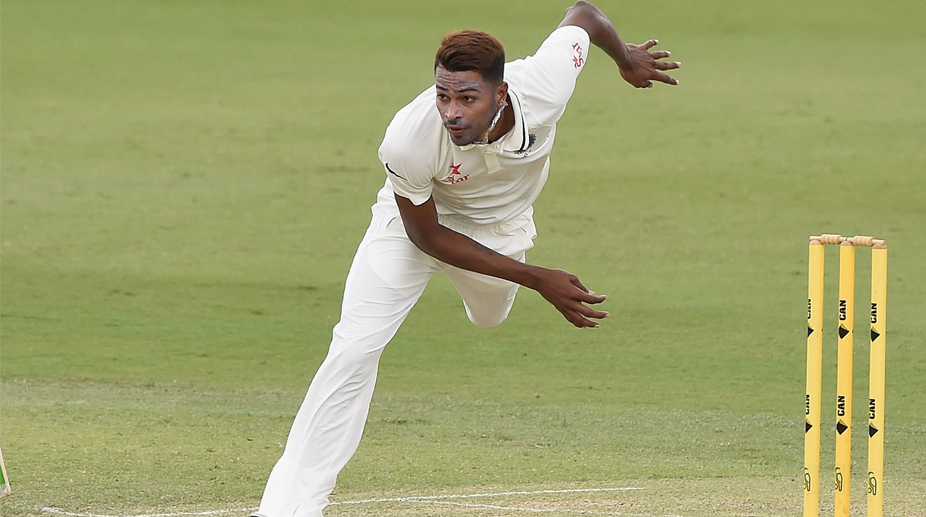 Hardik Pandya debuted Test Cricket as he was named in the Indian cricket squad for the Sri Lanka tour in 2017. Pandya debuted on 26 July 2017 in Galle. In the third test match against Sri lanka, Hardik smashed his first maiden century scoring 108 runs and becoming the First Indian batsman to score a century before lunch.
He also has the record for scoring the most runs in a single over of a Test innings for India (26 runs) to his name.
Hardik Pandya Instagram: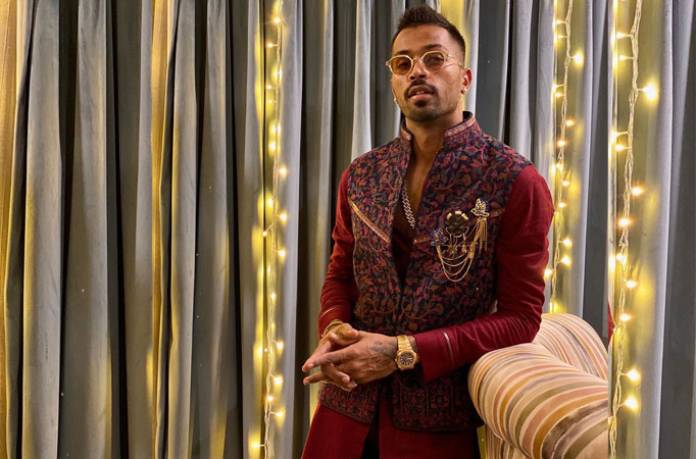 Hardik Pandya regularly posts pictures of himself on his Social Media account showing off his clothes and swag.
He also posts pictures with his family along with wife Natasha Stankovic and his son Agastya.
Hardik Pandya Net worth: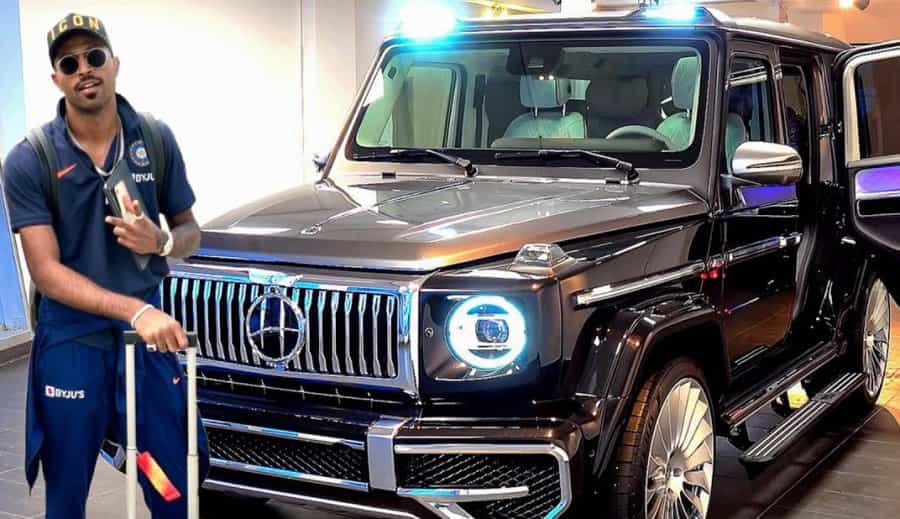 Hardik Pandya has earned himself quite a fortune due to his spectacular performances in the Indian Premier League. He also performed well for the Indian Cricket team. He also earned from featuring in different magazine covers such as Maxim India and The Man.
Hardik Pandya's net worth is reportedly around 10 millions.
The Koffee with Karan Show Controversy: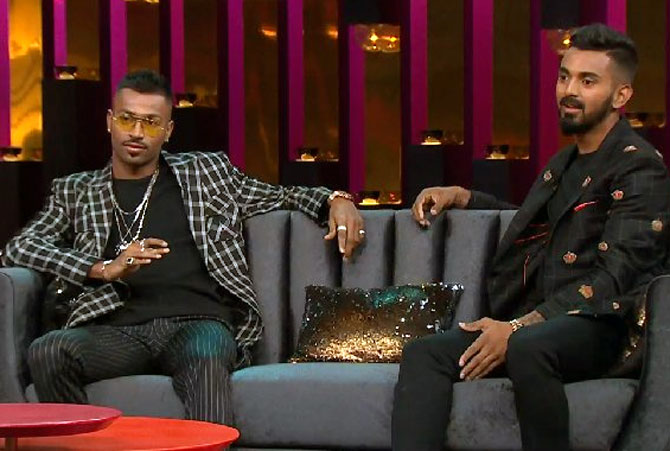 Hardik Pandya and KL Rahul made an appearance on a famous show of Karan Johar, 'Koffee with Karan'. During the show he made some controversial and sexist remarks for which he was criticized. As a result of his actions, both Pandya and KL Rahul were handed suspensions by BCCI in the middle of the Australia tour and were called back home to justify themselves and their actions.
Hardik Pandya nicknames:
Hardik Pandya is nicknamed as, "The Rockstar" or "West Indian Guy from Baroda" due to his West Indian characteristic.
Hardik Pandya Family:
As we all know that Hardik Pandya got married to Natasha Stankovic on 30 May 2020. The couple got blessed with their first child, Agastya Pandya in 30 July 2020.
Today we have compiled a list of all the other Family members of the Pandya Family. So let us have a profound and detailed look into Hardik Pandya family.
Hardik Pandya's Father: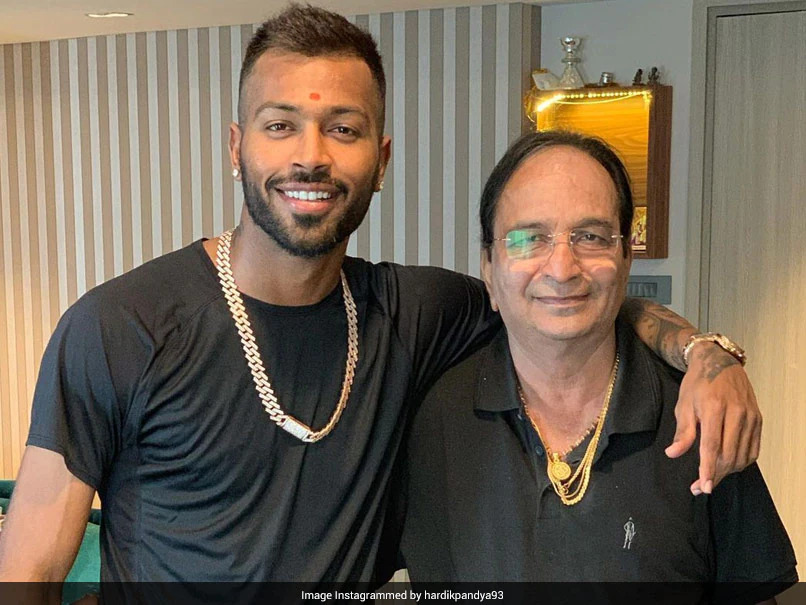 Hardik Pandya's father, Himanshu Pandya played a major role in his son's success. Himanshu used to run a small car finance business in Surat. Later, he moved to Baroda so that both of his sons can get better Cricket facilities to practice.
Himanshu Pandya was the one who backed up Pandya when Hardik dropped out of school after failing in ninth grade.
The Loss: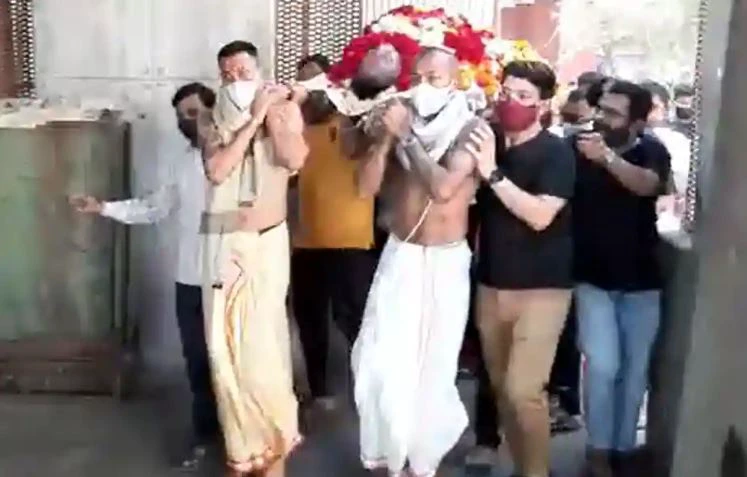 Hardik and Krunal Pandya lost their dad Himanshu Pandya on the sixteenth of January 2021 because of a heart failure. It was a sad misfortune for the Hardik Pandya family. Pandya siblings remained by their family in the difficult stretches.
Hardik Pandya's Mother: Hardik Pandya Family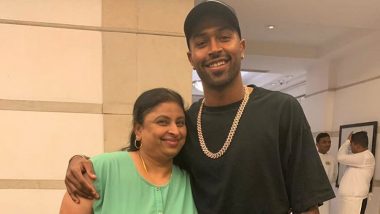 Hardik Pandya's mother, Nalini Pandya has also played an integral role in the success of both Hardik and Krunal Pandya. Nalini sometimes attends Mumbai Indians matches at the stadium.
During IPL 2021, Nalini insisted that their family to contribute to India's battle against COVID-19. As a result, the Pandya family donated 200 oxygen concentrators to rural areas.
Hardik Pandya's Elder Brother: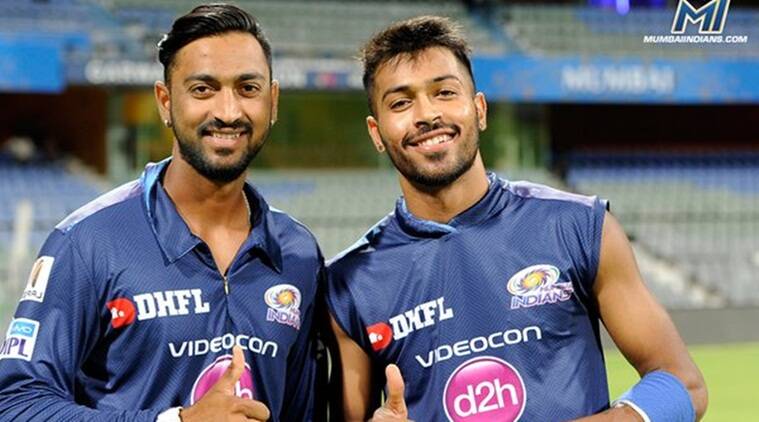 Hardik Pandya has one elder brother, Krunal Pandya. Krunal also plays for the IPL team Mumbai Indians in the Indian Premier League. Krunal has played
Krunal He made his international debut for the Indian cricket team in November 2018. He scored the fastest half-century by a cricketer on ODI debut in 2021 against England.
The Pandya brothers have established themselves in both the T20 and ODI Formats. Krunal is two years older than Hardik Pandya.
Hardik Pandya's wife: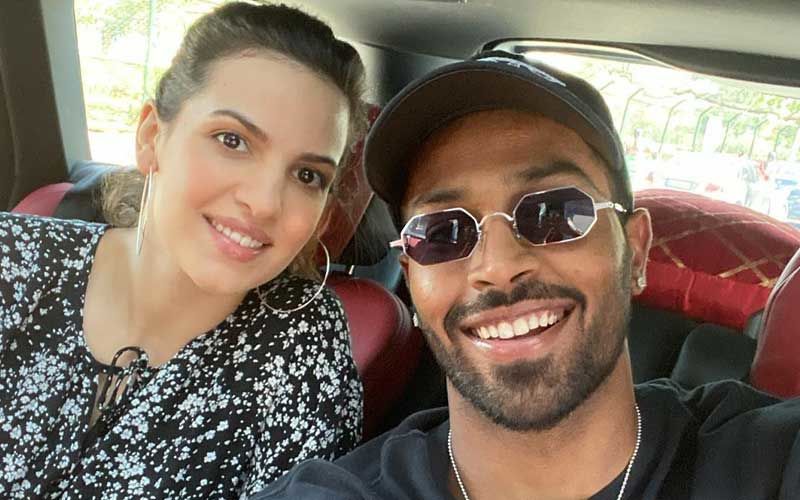 Hardik Pandya got engaged to his soulmate Natasa Stankovic on a private boat on 1 Jan 2020. They couple tied the knot on 31 May 2020 in a Private Ceremony attended by many of Pandya's Mumbai Indians teammates and Mukesh Ambani and Family.
Natasa Stankovic is an Indian based Serbian dancer, actress and model. She debuted in bollywood with the political drama Satyagraha directed by Prakash Jha. In 2014, she participated in Bigg Boss 8. She also was a part of Nach Baliye 9.
The Indian Cricketer became a father as his wife Natasha Stankovic gave birth to their son, Agastya Pandya on 30 June 2020 during the COVID- 19 Outbreak.
Hardik Pandya's Son: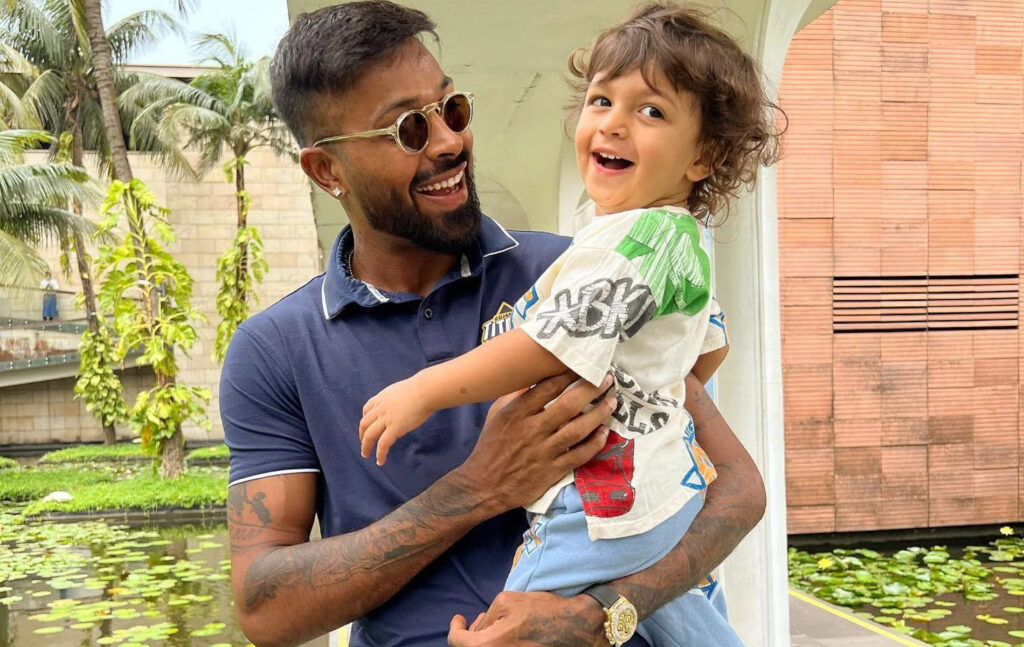 Hardik Pandya announced through an Instagram post on May 31, 2020, that his wife Natasha Stankovic is pregnant along with the news of his marriage their marriage. On July 30, 2020, Hardik posted another photo on Instagram, informing that the couple got blessed with a baby boy.
Hardik and Natasa named their son Agastya. The name means someone who can "move mountains".
Get more cricket-related news on Sportslibro.com.