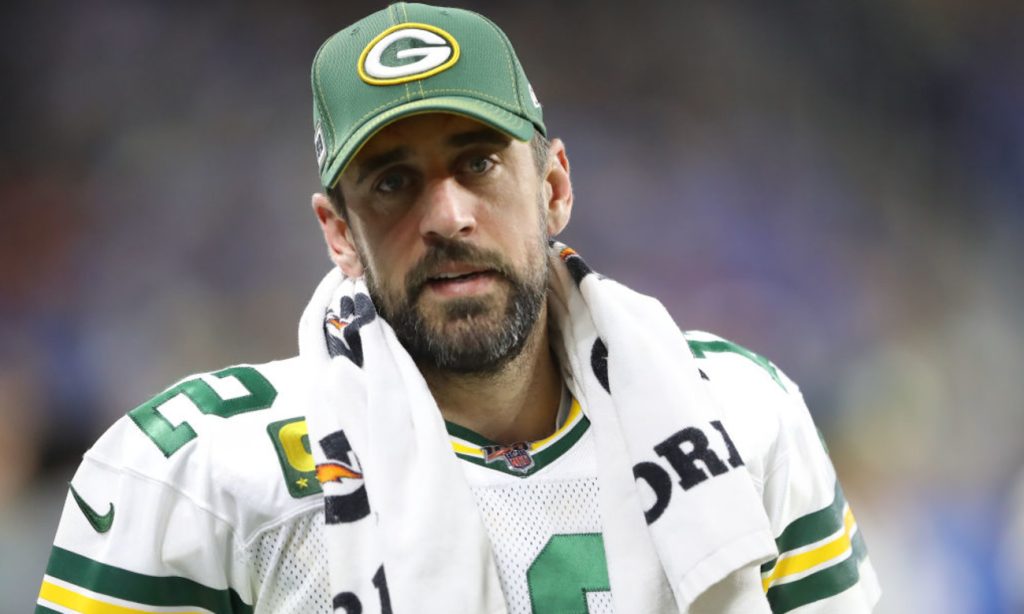 Aaron Rodgers is never far away from controversy, and this season has been no different in this regard. The veteran NFL star spent the summer months in the news as it appeared he was on the verge of calling time on his Green Bay Packers career, deciding, in the end, to remain at Lambeau Field for at least another season.
This season has seen Rodgers perform wonderfully on the field of play while dealing with a raft of issues off it. The main focus of media attention was around his stance on vaccination against the coronavirus, which led to a great deal of criticism from fans and pundits alike.
None of this has affected the Packers push for the Super Bowl, with Green Bay finishing the regular season with an excellent 13-4 record leading them straight to the divisional playoffs. Right now, Matt LeFleur's side, as you can see on the sidelines.io website, lead the outright betting at (+375) ahead of their clash with the San Francisco 49ers.
Rodgers' form has been so impressive that he is seen by most sports betting sites and fans of the game as the frontrunner to win the NFL MVP award that he picked up last season, but it appears that his chances of doing so might be affected by his standing in the football community as a whole.
The MVP award is presented after votes have been collected by associated press voters, and one of those voters, Hub Arkush, has made it abundantly clear he won't vote for the 38-year-old; indeed, the 68-year-old sportscaster went further than that, labelling Rodgers "the biggest jerk in the league."
Arkush expanded on this by stating;
"I think he's a bad guy. And I don't think a bad guy can be the Most Valuable Player at the same time."
Before adding;
"Has he been the most valuable on the field? Yeah, you could make that argument, but I don't think he is clearly that much more valuable than Jonathan Taylor or Cooper Kupp or maybe even Tom Brady. So from where I sit, the rest of it is why he's not gonna be my choice."
Such an attack does not seem overly professional, and clearly, such a thought process didn't prevent Rodgers from winning the award last season (and the two times prior to that), and the Packers man didn't take such words lightly, going very much on the offensive;
"I think he's a bum."
"I listened to the comments; his problem isn't with me being a bad guy or the biggest jerk in the league because he doesn't know me; he doesn't know anything about me. I've never met him. I've never had lunch with him. I've never had an interview with him."
"His problem is I'm not vaccinated. If he wants to go on a crusade and collude and come up with an extra letter to put on the award just for this season and make it the 'Most Valuable Vaccinated Player,' then he should do that."
"But he's a bum, and I'm not going to waste any time worrying about that stuff."
While Rodgers's response may not be called for, it is frankly a fair reaction to Arkush, who (for the record) did go on to apologize for his initial statement.