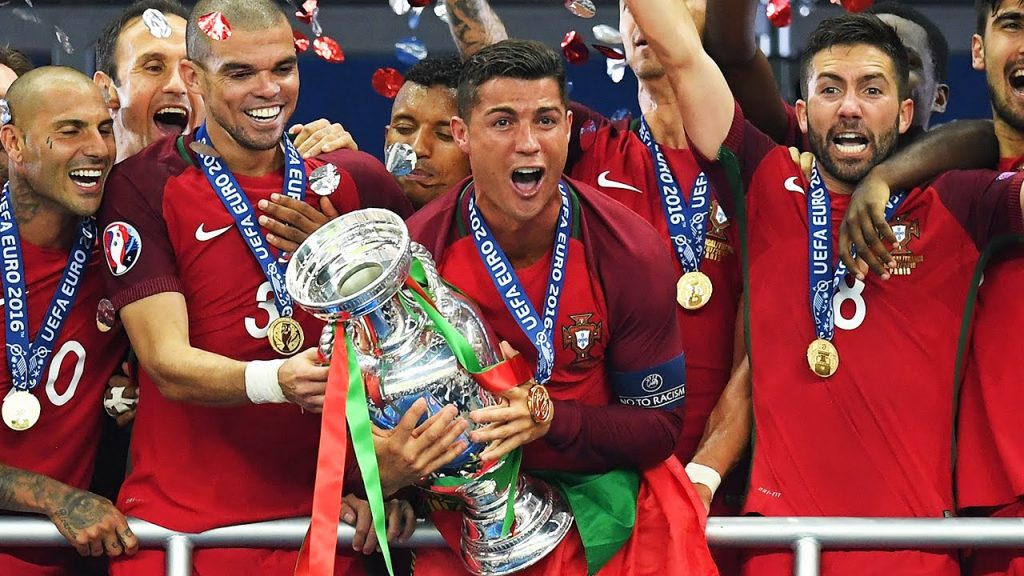 Last year because of the drench Pandemic departed all the football fans from the European Championship and also from other major Footballing tournaments, this year all the football fans around the world are expecting those major tournaments to take place after the virus got bit controlled.
Euro 2021 is one of the most anticipated tournaments all the football fans are waiting for, and it is one of the star studded and alluring tournament after the World cup, because the teams who participated in this tournament needs to qualify them-salves from the Europe.
In the Last Euro Cup competition, Portugal became victorious against the host country France in the Final, and Cristiano Ronaldo led his country to the first Euro Cup win ever in their history.
This year, Ronaldo and his team is determined to defend their trophy but other European Giants also lock their horns to claim the Prestigious trophy, and the battle between these European giants will be something to worth watching.
Let's finds out which teams are in the race to claim the UEFA Euro 2021 trophy
France:
The World champions, France is one of the main contenders to win the trophy which last year they fail to cabin, they are a team who has got lot of young and talented players in their squad, and they have already tested their mentality in the World cup stage by wining it and this year for the Euro Cup 2021 they are the ones to fight for the trophy.
Portugal:
The Last year's defending Champions Portugal are also one of the favorites to claim the trophy as this year their team looks much stronger than previous years, and also in the front they have got one of the best players in the world, and he can do wonders at any moment and change the game.
Germany:
Maybe Germany have lost some of their legends in the last few years who helped them to claim the 2012 world cup, but with some young talents they are still a formidable team to claim the trophy and they have got a brilliant manager who helped this team to get even stronger.
This season Germany, Portugal and France has been drawn in a same group, which means one of the three teams will be going home early.
Belgium:
The Golden Belgium Generation has the chance to prove their prowess front of the world before there is a turnover of a talent, they have every firepower in the team to win the trophy as long as things don't get into their own heads.
England:
The Odd makers are putting their money on the England side to claim the Euro 2021 trophy, they are the team who showed their skills and determination under Southgate and also they are the ones who played the 2018 World cup Semi-Finals and, this year they have a good chance to play robust football and claim the trophy to their name.