Football is a sport that takes strength, talent, and a lot of practice. It is a game that requires fitness, and the participants use the greatest physical training practices to stay in shape. Football has seen some of the greatest players in history as well as now. This article is about the world's strongest football players.
Here is the list of the top 15 strongest football players in the world:
15) Eliaquim Mangala:
Porto's Eliaquim Mangala, one of Europe's emerging defensive talents, is expected to be one of the biggest names in the summer transfer market this summer.
Mangala will be a genuine heavyweight addition to any team he finally joins. It's simple to understand why he's getting attention: he's tall, built like an ox, and outstanding on the ball.
When it comes to physical strength, Mangala faces competition on the French national squad from the likes of Kurt Zouma, but for the time being, he is more than holding his own.
14) Giorgio Chiellini: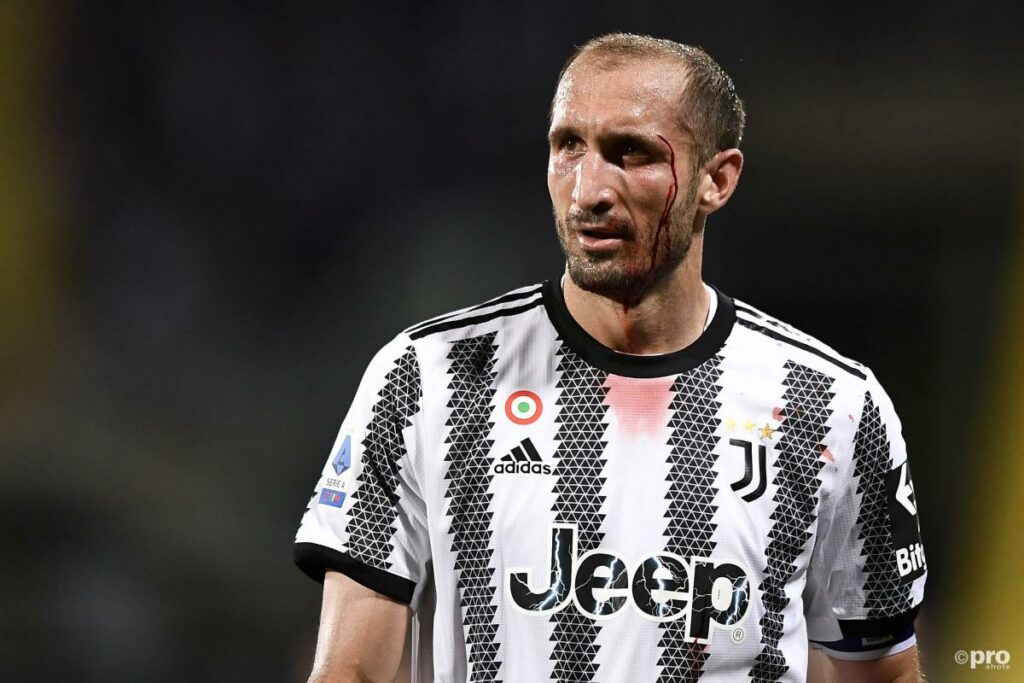 If the film Gladiator was to be remade using footballers, Juventus captain Giorgio Chiellini would be a shoo-in for the main role, given his penchant for hand-to-hand fighting as a strong central defender.
Indeed, one assumes that the Italy international would have been eager to try his hand at the real thing had the Coliseum's famed games remained to this day.
Chiellini leads by example and is willing to put his body on the line for his team. He may be reckless and courageous, but his body is perfectly suited to his favoured defensive technique.
He is a world-class defence player and is surely one of the strongest football players in the world.
13) Mamadou Sakho: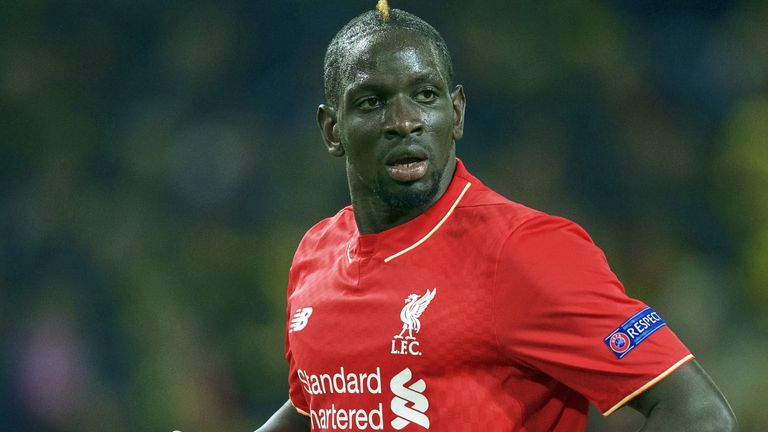 "It's amusing, he (Brendan Rodgers) nicknames me Killer," Mamadou Sakho told Le Parisien, according to the Daily Mail, in one of the season's strangest interview disclosures.
"Killer" Sakho may not be a murderous madman, but he has the raw might of someone who could snap you in two with one hand, a la Lenny in John Steinbeck's classic Of Mice and Men.
He still has certain areas of his defensive work that might use some polishing, but he cannot be accused of slacking during gym workouts.
According to David Anderson of the Mirror, he didn't let up during his Liverpool physical.
12) Victor Anichebe: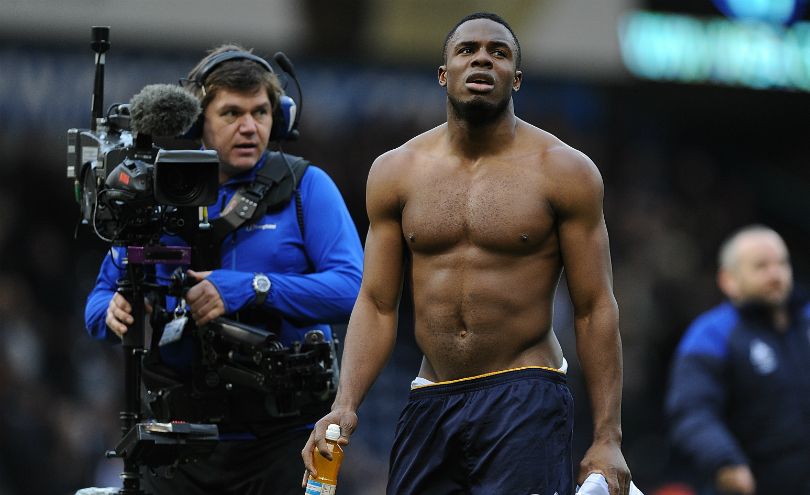 Despite never having had anything like to an extraordinary scoring record, West Brom forward Victor Anichebe has carved out a fairly extended Premier League career.
He may not score many goals, but he has the ability to disturb defences. He has often unsettled some of the league's finest defenders in recent years. The powerful footballer stands 6'3″ tall and almost as wide.
He may lack the brilliance of some of the strikers on this list, but his desire and toughness have helped him make the most of his innate abilities.
11) Zlatan Ibrahimovic: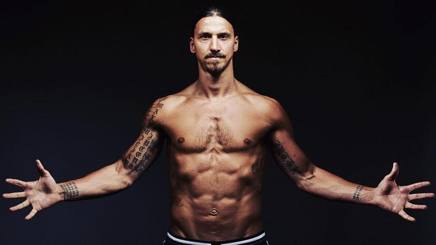 Zlatan Ibrahimovic, the definition of "excellent touch for a large man," is also one of the most physically gifted players in the game.
It's mind-boggling that such a behemoth can manage a football with such deftness and grace, but he's also not hesitant to get aggressive with opponents if necessary.
While he has always had his detractors in England, there is no question that if given the opportunity, he would have thrived in the Premier League.
Strongest in modern Football:
The former Major league soccer player possesses skilled football abilities which perfectly meet the modern football demands, fitness and the strength. The professional footballer also has one of the best physical fitness techniques.
10) Christian Benteke: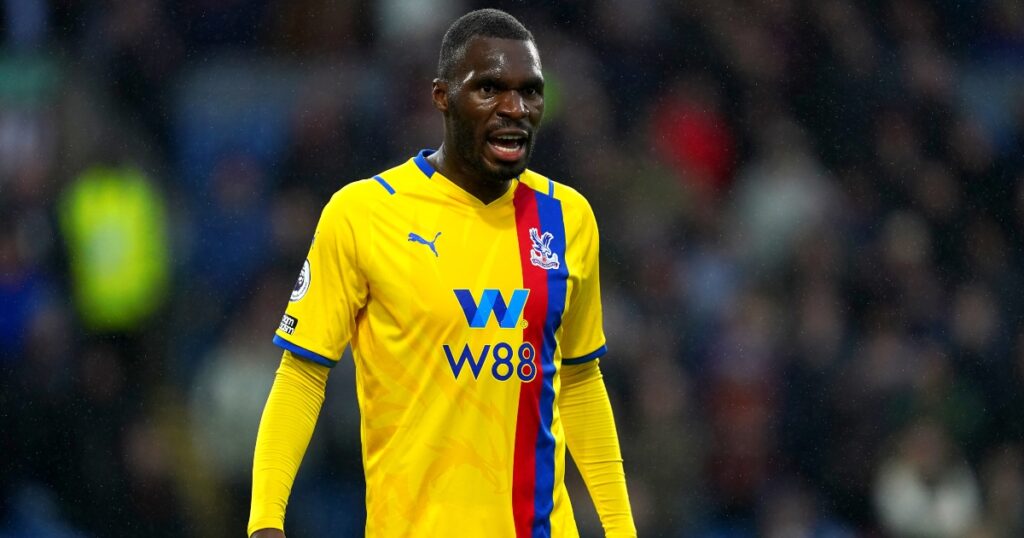 Chris Smalling is hardly little or weak, yet a Christian Benteke shoulder charge memorably sent him sprawling to the ground during one of the most widely shared gifs of the 2012-13 Premier League season.
The Belgian international Fitness Freak:
The Belgium National team player is a physical freak who seems to thrive on the chance to throw his weight around in attacking areas.
While his form has dipped this year, he remains a highly feared attacking danger since there is nothing you can do to stop him once he gets going.
A football player like him surely deserves a special mention in the list of the strongest football players in the world.
9) Micah Richards:
Micah Richards broke onto the scene as a youngster with an all-around skill set and well-developed physical frame who could apparently play any position to great effect.
While his career has not progressed as predicted, he remains one of the Premier League's strongest and most powerful players.
He risks not realizing his early promise, but he cannot be accused of failing to adapt to the rigours of top-level English football as compared to other Premier League midfielders around him present.
He is the 9th-ranked strongest footballer in the world with his tall and arduous figure.
8) Didier Drogba: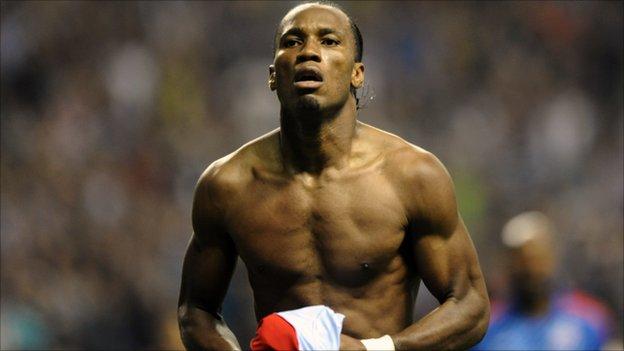 Didier Drogba, in his height, resembled a cannonball at the heart of the Chelsea assault, exploiting every ounce of his massive frame from set-piece situations.
The Ivorian was among the first of a new breed of No. 9 who combined enormous size with a high level of technique, setting the way for many who followed.
To demonstrate Drogba's strength, he famously risked bodily damage to slap Nemanja Vidic in a Champions League final. He is bold as well as conscious of his own strength.
The former professional footballer and the Premier league star, when in his prime was one of the strongest footballers in the world who led Chelsea to new heights with several league titles.
7) Romelu Lukaku: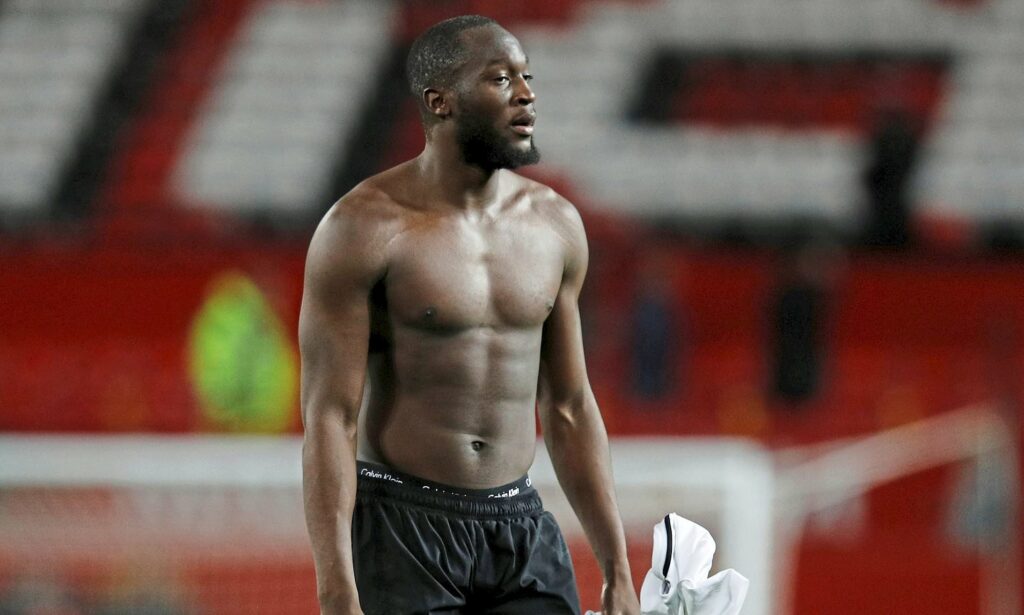 Romelu Lukaku has been about the size of a small country house since the age of 16, when he first broke through at Anderlecht, and he utilises that heft to his advantage at every chance.
His hero is the aforementioned Drogba, and Lukaku shares many parallels with the Ivorian, notably the ability to upset any defence in the world when at his best.
Lukaku, who is still in his teens, lacks the expertise of his renowned predecessor and is still learning how to utilise his enormous size. He is, on the other hand, a size step up.
6) Yaya Toure: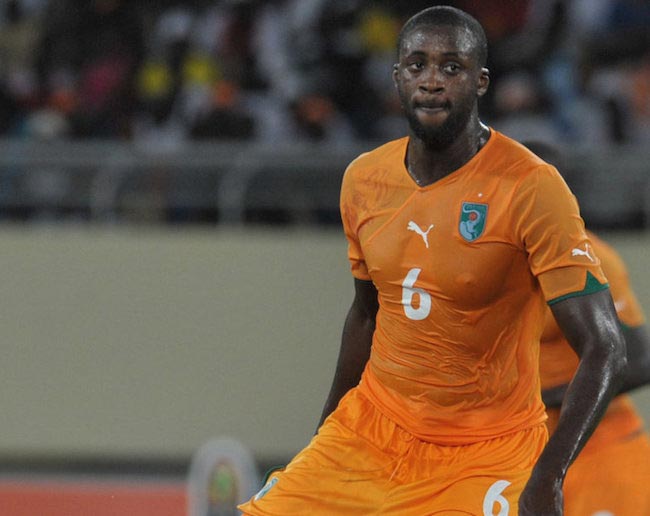 Yaya Toure is encouraging Joe Allen not to get any closer in the photo above with a gentle sweep of his arm. If he ignores the signal, he will be slapped to the ground without the Ivorian even blinking an eyelash.
Premier League Rampage:
Toure has been rampaging through Premier League midfielders for Manchester city like a furious bull in recent seasons, but only when in control and only when he believes the contest is worthy of him breaking a sweat.
He is a monster of a man with incredible technique who has become the model for strong midfielders all around the world. He is the 6th-ranked strongest football player in the world.
5) Chris samba: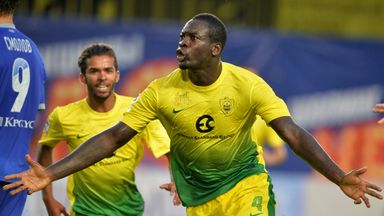 Chris Samba was a defensive wall at Blackburn Rovers for most of his tenure there. While that wall looked to be collapsing at Queens Park Rangers during his previous Premier League stint, he remains a considerable impediment.
Samba, when fully healthy, remains a man-mountain who dominates the penalty area terrain. While he may not be the most at ease on the ball, he thrives at knocking others off it.
He is as near to an immovable thing as a Premier League defence has seen, weighing 100 kg to become one of the strongest football players in the world.
4) Victor Wanyama: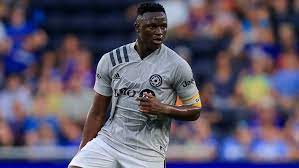 Kenyan Victor Wanyama is the highest-ranked top-level player on our list, as well as the highest-ranked non-Nigerian.
He is one of the Premier League's new breed of mobile but enormously powerful midfielders, standing well over six feet tall and the breadth of your normal two-door fridge-freezer combo.
Southampton have missed his presence much during his latest injured stay, and let's face it, he leaves a significant void in his absence.
3) George Elokobi: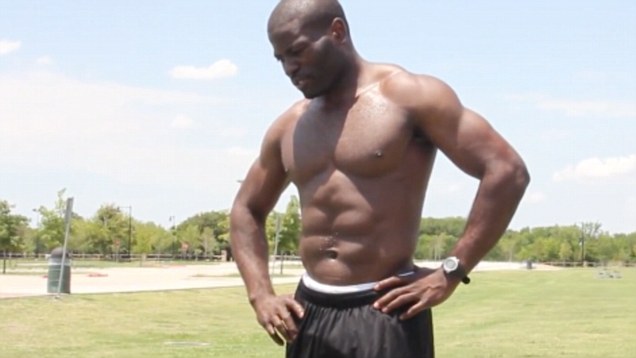 Left-back is the typical position for the little, weedy child who isn't quite talented enough to play elsewhere but has plenty of speed and plays for the Nigeria national team.
Short but Effective: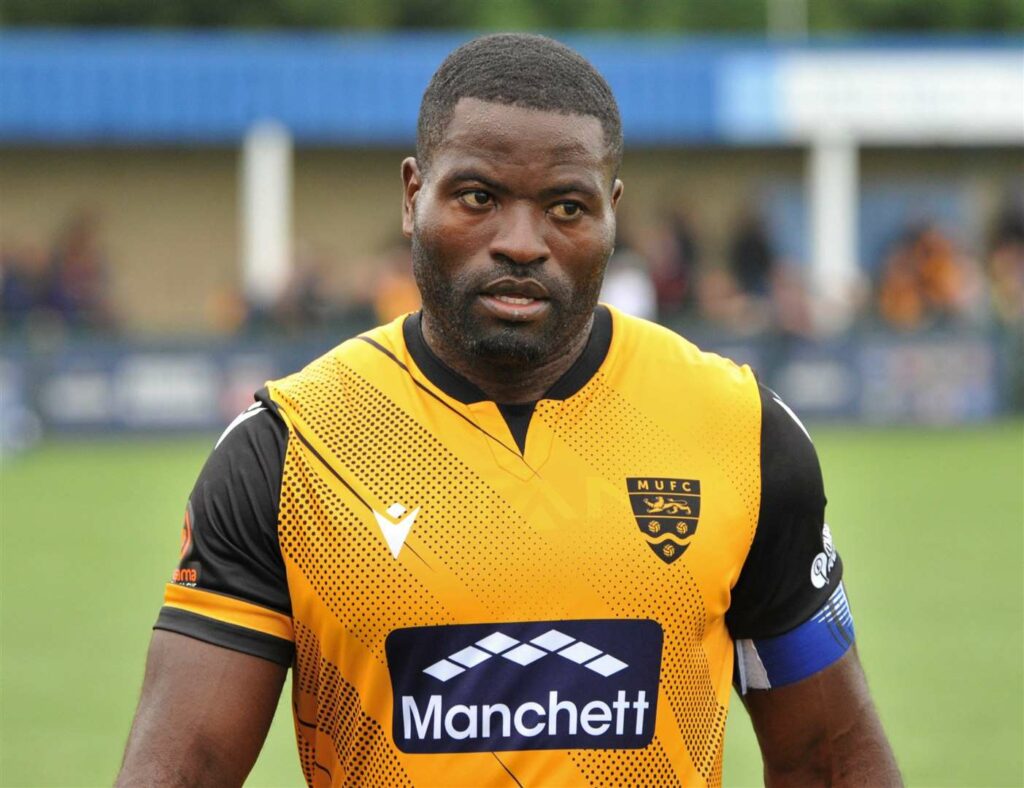 George Elokobi, although only 5'9″ tall and supposedly weighing 90 kg of pure muscle, is the polar opposite of that assumption.
The Wolves' full-back is almost as wide as he is tall, and he is not afraid to flaunt his impressive body. Any opponent will undoubtedly be aware that they have "been in a game," to use a frequent football phrase.
2) Danny Shittu: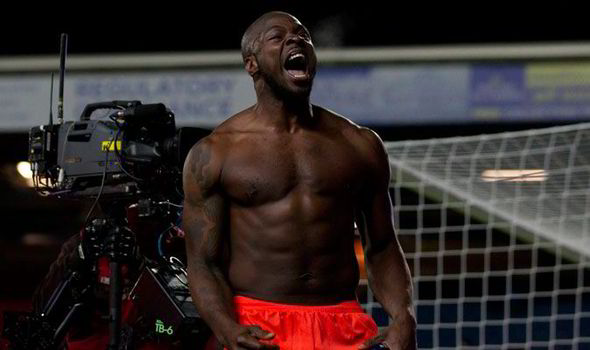 Danny Shittu, a former QPR and Bolton centre-back.
In his prime, the Nigerian was a fantastic Championship defender who batted rival forwards away like flies on a weekly basis.
His most serious flaw, as revealed at the Premier League level, is that he possesses the turning circle of a small oil tanker.
1) Adebayo Akinfenwa: Strongest football players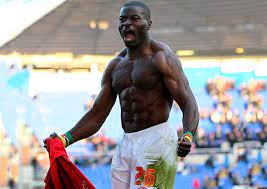 The expression "built like a tank" was developed or should have been, for this man.
Adebayo Akinfenwa is a veteran of the English lower levels who have humiliated several opponents over the years.
Get more football-related News on Sportslibro.com.