The dispute over who is a superior player between Cristiano Ronaldo and Lionel Messi is the most contentious issue in football, and perhaps in sports in general.
This discussion has developed from who is a better player to who is the Greatest of All Time, abbreviated as the GOAT.
While many people have their opinions, preferences, and points of view on this subject, the author of this essay politely suggests that Cristiano Ronaldo is a greater player than Lionel Messi, and provides legitimate arguments to back up this claim.
Before starting the debate about which of the two is better, let us take a look at the profiles of both the players.
About Cristiano Ronaldo: Cristiano Ronaldo is better than Lionel Messi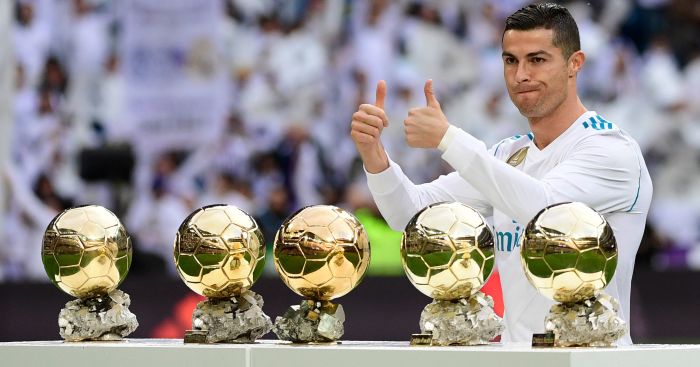 Dos Santos Cristiano Ronaldo Aveiro, also known as CR7, is a Portuguese international and Juventus football player born on February 5, 1985.
Ronaldo began his professional career at Sporting Lisbon, where he advanced through the ranks of their U15, U17, and U19 squads.
His outstanding performance for Sporting Lisbon, notably in a 3:1 Pre-season triumph over Manchester United, led to his acquisition by Manchester United in August 2003 for a cost of 19 million.
Later in 2009, while being the best footballer of that time, he made a great move to the La Liga side Real Madrid, a team that was having its struggle in European competitions. Ronaldo won almost everything with the club which included 4 champions league titles ( 3 in a row) and gave them ultimate glory.
After the 4th Champions League win, he moved to Juventus while they were struggling and in 2021, he made a move back to his boyhood club Manchester united.
About Lionel Messi: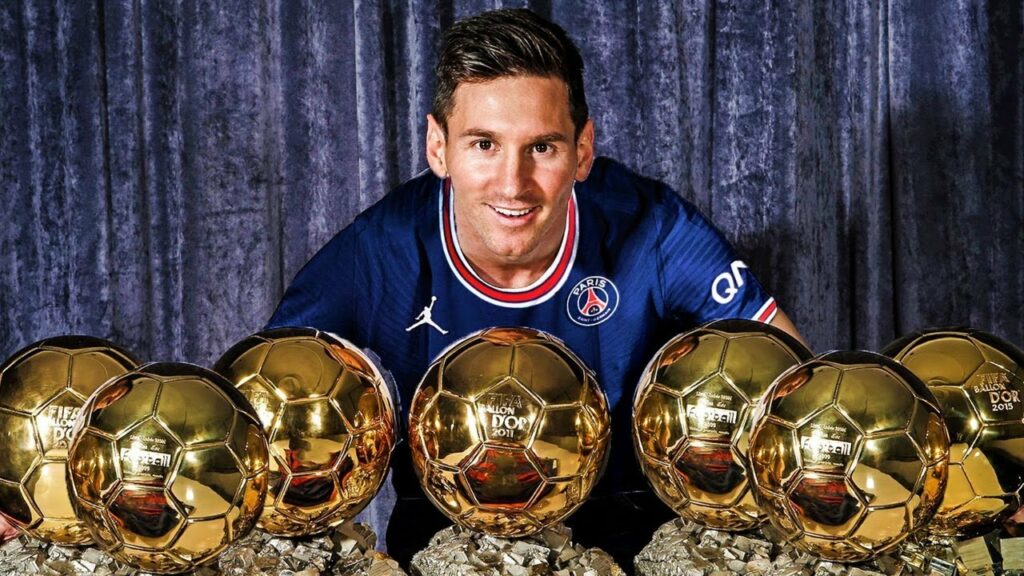 Lionel Andres Messi is an Argentine international who presently captains FC Barcelona as well as the Argentina National Team.
Messi was born on June 24, 1987, in Rosario, Argentina. He began his football career with Newell Old Boys in 1994 before joining to Barcelona Academy at the age of 13 in 2000.
His incredible football skill propelled him up the ranks at Barcelona, where he made his debut three years later, on November 16, 2003, in a friendly match against Fc Porto, aged 16.
Messi, on the other hand, made his competitive debut nearly a year later, on October 16, 2004, in an away derby against rivals Espanyol.
Messi continued to make excellent development at Barcelona after his debut, scoring his first goal in 2005 and going on to establish himself as one of the game's Greats, earning 6 Ballon d'Or, 10 La Liga championships, 4 Champions League, among many others.
The reason why Cristiano Ronaldo is better than Lionel Messi:
Here are the top 7 reasons why Cristiano Ronaldo is considered better than Messi.
7) Stepping up at Crucial Games:
There have been instances where Messi has missed crucial penalties which include the Copa America tie-breaker, the 2018 World cup match between Argentina and Iceland, and the 2022 Champions League quarter-final match between PSG and Real Madrid.
On the other hand, Ronaldo can always be trusted with crucial penalties. In recent times, Ronaldo has made it look easier to score penalties when in reality it is not.
6) Perfect Hattricks:
Furthermore, Ronaldo presently boasts an astonishing 57 career Hat Tricks, achieving 9 Flawless Hat Tricks compared to Messi's 0 perfect Hat Tricks. N/B: A perfect Hattrick is a Hattrick scored in a game using your left leg, right leg, and head.
5) Ronaldo is better at Set play:
Set play is crucial in helping teams win games. Penalty, free kick, and corner kick are the three types of set play in football.
Ronaldo is a set play/piece master. This is supported by the fact that he has scored 135 penalties to Messi's 98.
It is worth noting that Messi has only scored 77.8 percent of penalties taken, whereas Ronaldo has scored almost 83 percent.
Ronaldo's penchant for scoring from the penalty spot has earned him the nickname 'Penaldo' from opposition supporters.
4) Ronaldo Has Accomplished more trophies for both Club and Country: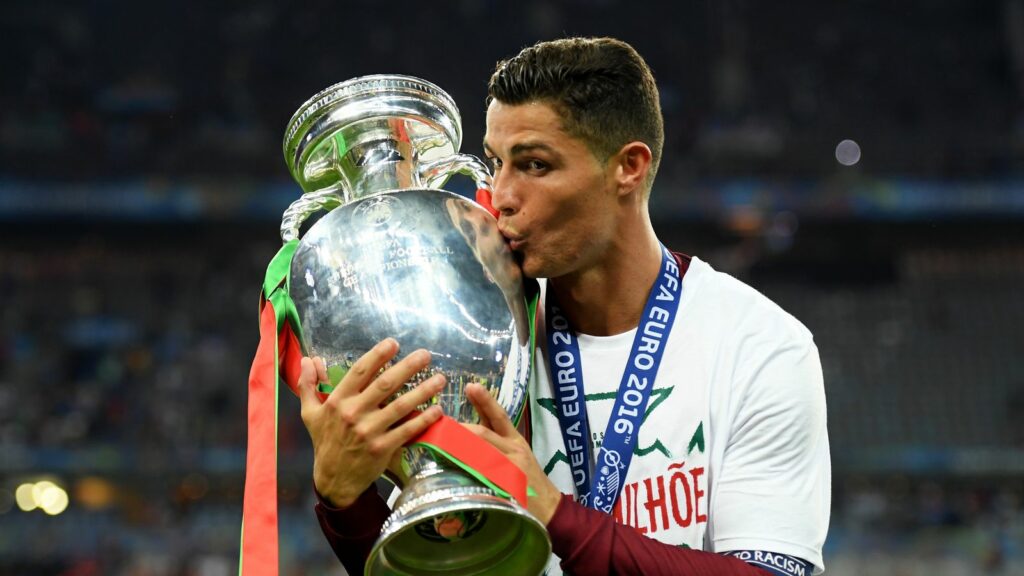 Ronaldo is not only a more complete and clutch player, but he has also proved himself in three of the world's best leagues, winning at the highest level for both club and country.
While Messi can brag about winning more trophies at Barcelona, he has not replicated such form away from the club, particularly with his national team Argentina, which he captained to four final defeats, including the 2018 FIFA World Cup and Copa America, where he missed a crucial penalty kick that cost his country the trophy.
Ronaldo, on the other hand, has duplicated his incredible form at Manchester United, Real Madrid, and Juventus, while also captaining his National side to two International championships, including the 2016 European Championship, their first major international trophy.
3) Ronaldo is a beast in the Champions League:
The champions league is the biggest stage of the football world after the World cup where the best European clubs fight for the title.
Ronaldo has been dominating the Champions League since his debut for Man Utd. Ronaldo fans have not forgotten the fierce free-kicks he scored from 30 to 35 yards away from goal.
Ronaldo is a different beast and a clutch master in the Champions League. There have been numerous instances when at the 2nd leg of matches, he decided to take things in his hand or rather his foot and take the ball home.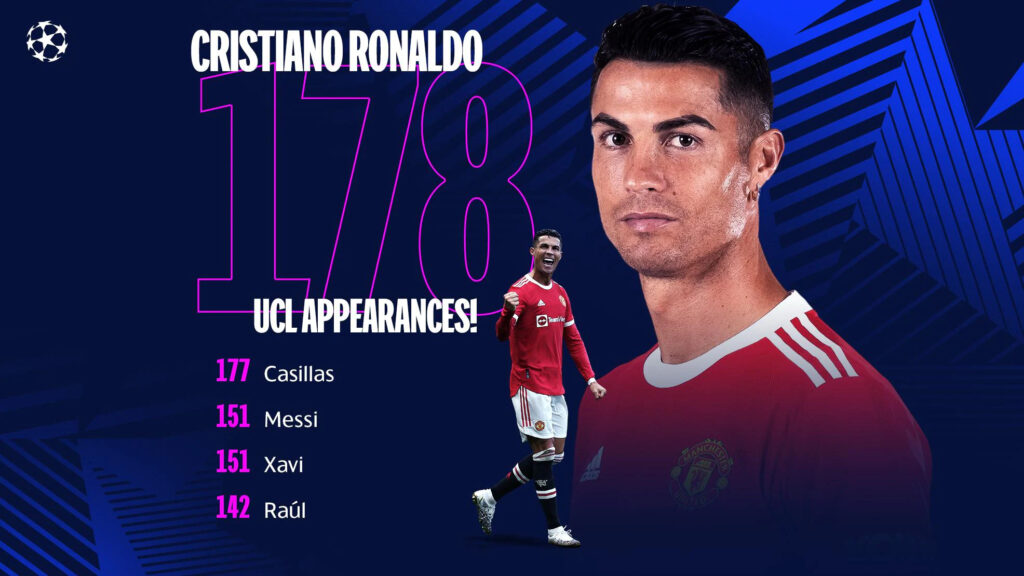 Some examples of his clutch moments are the hattrick against Wolfburg, and the 2018 quarter-final hat-trick against Atletico Madrid when everyone wrote Ronaldo off.
At present, Cristiano Ronaldo has 5 Champions league titles to his name, numerous Champions League player of the Year award and is the highest scorer in the History of the tournament.
When it comes to Lionel Messi in the Champions League, there have been a lot of instances when he was needed the most but he ghosted the team. Messi has bottled hefty leads in a lot of instances.
Some examples of these bottling are the match against Roma in 2017, losing to Liverpool in the 2nd leg in 2018, and bottling a 3-0 lead against Real Madrid in 2022.
2) The goals:
Ronaldo presently has 815 career goals, while Messi has 769. Ronaldo is also the all-time best goal scorer in the Champions League, as well as the most prolific international goalscorer for his country, with 117 goals to Messi's 86.
Ronaldo started his career as a midfielder that too at an average club like Sporting Lisbon. On the other hand, Messi made his debut for a World Class club like FC Barcelona with the likes of Ronaldinho.
Still, over the years Cristiano Ronaldo managed to take over Lionel Messi in terms of goal scoring.
1) Ronaldo is a more complete player:
While Messi is a genius, he has several serious flaws that offset his talents, which include his strong left leg, incredible dribbling, and playmaking ability.
Ronaldo, on the other hand, has almost no weaknesses because he can score with both legs, his head, and every other part of his body.
His ability to accurately jump and head balls have earned him nicknames such as CR7 Airways, among others. Ronaldo is a dribbler and playmaker, as we witnessed in his early days at Sporting Lisbon, Manchester United, and Real Madrid.
Ronaldo is such a complete player, emphasizing his whole character, that he is threatening in every minute of the game. This is demonstrated by his being the first player in football history to score in every minute of the 90-minute game.
Conclusion:
There is no doubt about the fact that Cristiano Ronaldo is a much better player than Lionel Messi at all stages.
Get more football-related news on Sportslibro.com.