The best football referees are trained at FIFA-affiliated national camps, and each national organization submits its top officials to FIFA for inclusion on the FIFA International Referees List.
Former FIFA Referees' Committee member Ken Aston invented the yellow and red-colored cards carried by the referee, which were first used at the 1970 FIFA World Cup in Mexico.
FIFA permits referees to wear jerseys in any of the five colors (black, red, yellow, green, and blue), but they must also wear black shorts and black socks throughout any game.
Referees were first mentioned in football by Richard Mulcaster in 1581, and they have played an important part in every match since then. The Sports Show crew has prepared a list of the top ten best football referees in history.
Here is the list of the top 10 best football referees of all time:
10) Frank De Bleecker: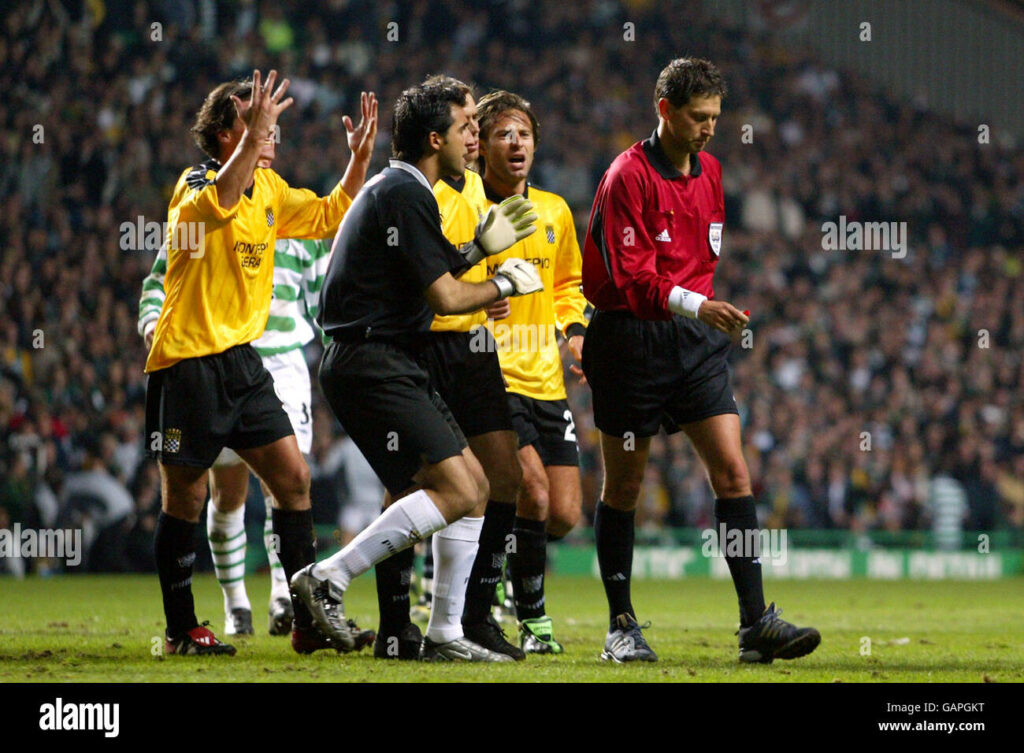 Frank de Bleeckere was named Belgian Professional Referee of the Year seven times in a row. He accomplished this accomplishment from 2000 until 2013. He began refereeing in 1984 and worked as a FIFA-affiliated official from 1998 until 2012.
On March 24, 2001, he made his international debut in a match between Cyprus and Ireland in the 2002 FIFA World Cup Qualifier. Bleecker thereafter continued his international career by officiating in several matches.
International Matches:
He officiated at the FIFA World Youth Championship in 2003, the FIFA World Cup qualification in 2006, and the FIFA U-17 World Championship in 2005. In addition to his international career, he served as a referee at UEFA Euro 2004 and 2008.
He established his reputation as the only Belgian referee to preside in seven World Cup matches. Bleecker officiated matches in the 2006 and 2010 FIFA World Cups. In 2012, he was also one of FIFA's 16 "Refereeing Technical Advisors."
9) Oscar Ruiz: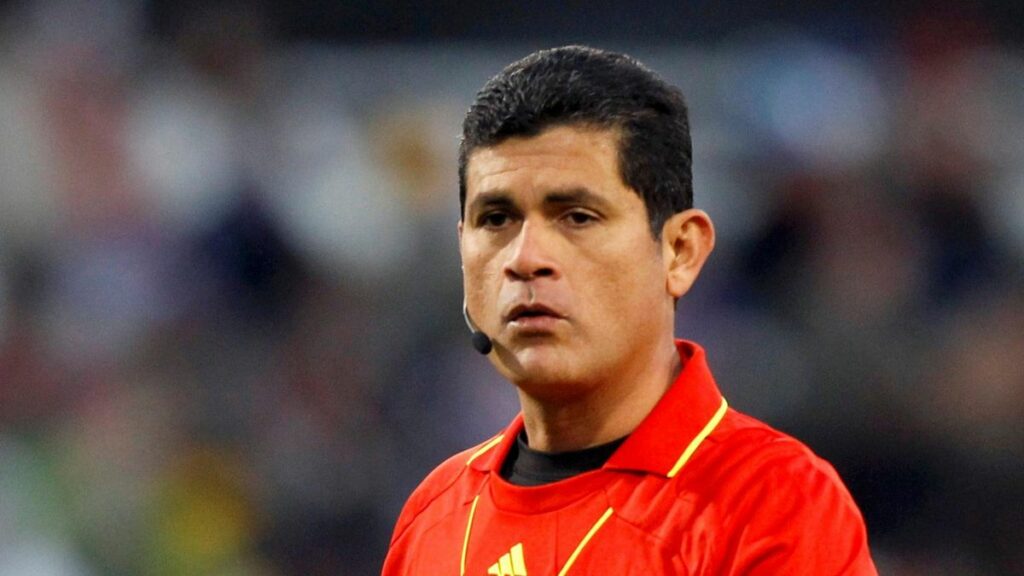 Oscar Ruiz Acosta, a retired Colombian football referee, established himself as the finest Colombian referee of all time. From 1995 through 2011, he worked as a FIFA-affiliated referee.
Acosta is presently a part of FIFA's referee instructional staff. He made his international debut on July 12, 1995, in a match between Paraguay and Venezuela.
FIFA world cup:
He also officiated in three consecutive FIFA World Cups, beginning with the 2002 FIFA World Cup and ending with the 2010 FIFA World Cup.
Ruiz came under fire for sending off Yoann Gourcuff in the last group stage match between France and South Africa.
He worked as a member of CONMEBOL's referee assistance program after retiring from active refereeing. Aside from his sports career, he is also a lawyer.
8) Pedro Proenca: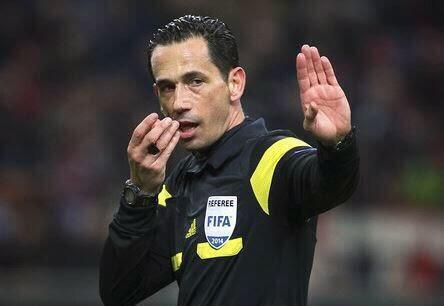 Pedro Proença, a Portuguese football referee, has established himself as the finest referee of recent times. He is still an international football referee.
He was the first official to officiate both the UEFA Champions League final and the UEFA European Championship finals in the same calendar year.
Awards as a Referee:
Proenca was appointed as a FIFA-affiliated referee in 2003 and was also named to UEFA's Elite category in 2009. The Portuguese Football Federation awarded him Best Referee of the Year in 2007 and 2011.
In 2012, IFFHS awarded him the World's Best Referee. Aside from his international accomplishments, he also officiated several important club matches.
He was the best football referee of his time in soccer history.
7) Michel Vautrot: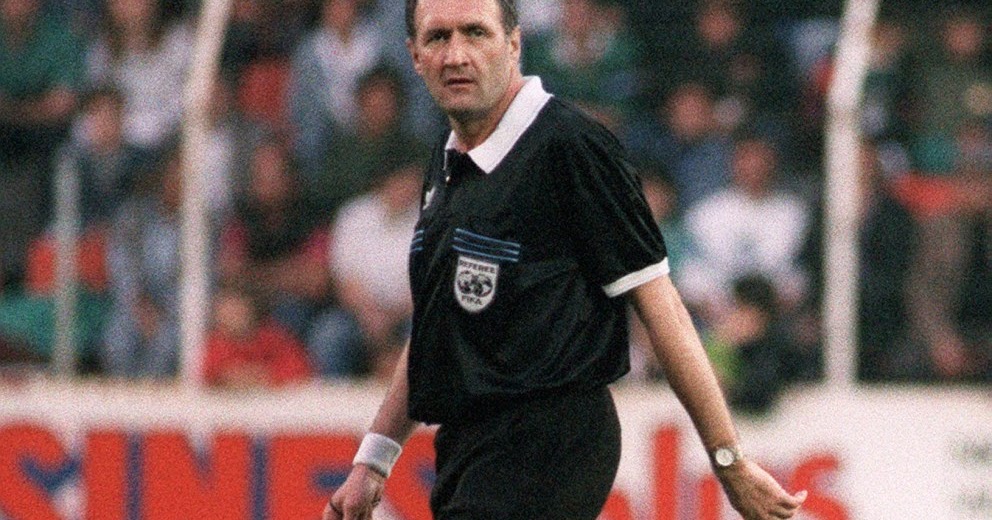 Michel Vautrot, a retired French football referee, is regarded as one of the country's greatest. However, at the 1990 FIFA World Cup, he made a hilariously humorous decision.
In the semifinal between Italy and Argentina, he added 8 minutes of stoppage time. He afterward admitted that he had forgotten to check his watch.
He officiated in two 1982 FIFA World Cup matches and three 1990 FIFA World Cup matches. He also officiated the final of the 1983 FIFA Club World Cup at Tokyo National Stadium.
In addition to his international career, Vautrot officiated in three European Championships from 1984 to 1988. He then presided over the 1986 Euro Cup Final between FC Barcelona and FC Steaua Bucharest.
Controversy:
He was crowned the World's Best Referee by IFFHS twice in a row. He was heavily chastised after FIFA banned FC Roma for bribing him with £50,000. Roma, one of the wealthiest football teams, did this before to the 1986 European Cup semi-final.
He was one of the best football referees in football history.
6) Peter Mikkelsen: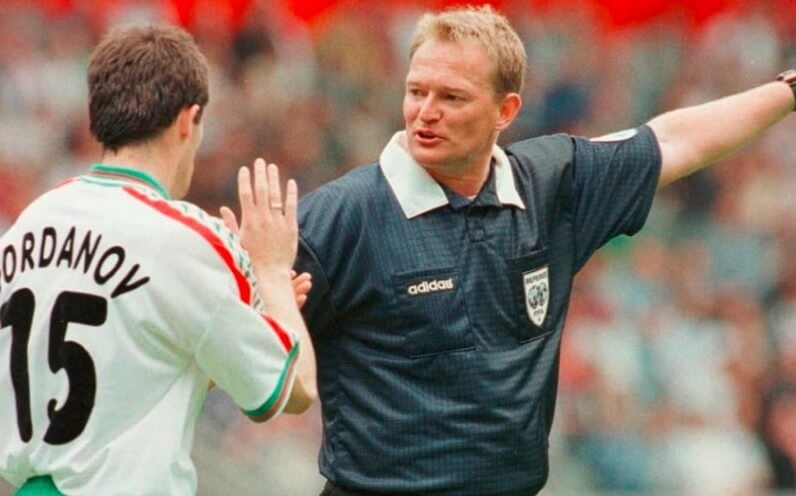 Former Danish football referee Peter Mikkelsen is often recognized as the forefather of excellent Danish officiating. During his prime, he served as a FIFA-listed referee. Mikkelsen, at 30, oversaw two football matches in the 1990 FIFA World Cup in Italy.
He officiated three more matches in the 1994 FIFA World Cup in the United States. Mikkelsen also judged matches in UEFA European Football Championship events in 1992 and 1996, in addition to international football.
Retirement:
Mikkelsen was crowned World's Best Referee by the International Federation of Football History and Statistics in 1991 and 1993. After the 1998 FIFA World Cup qualifier football matches, he announced his retirement from active officiating.
In addition to his referring career, he worked for ten years in the Human Resources department of the Danish corporation F-Group. This football referee died on January 30, 2019, following a lengthy fight with cancer.
5) Sandor Puhl: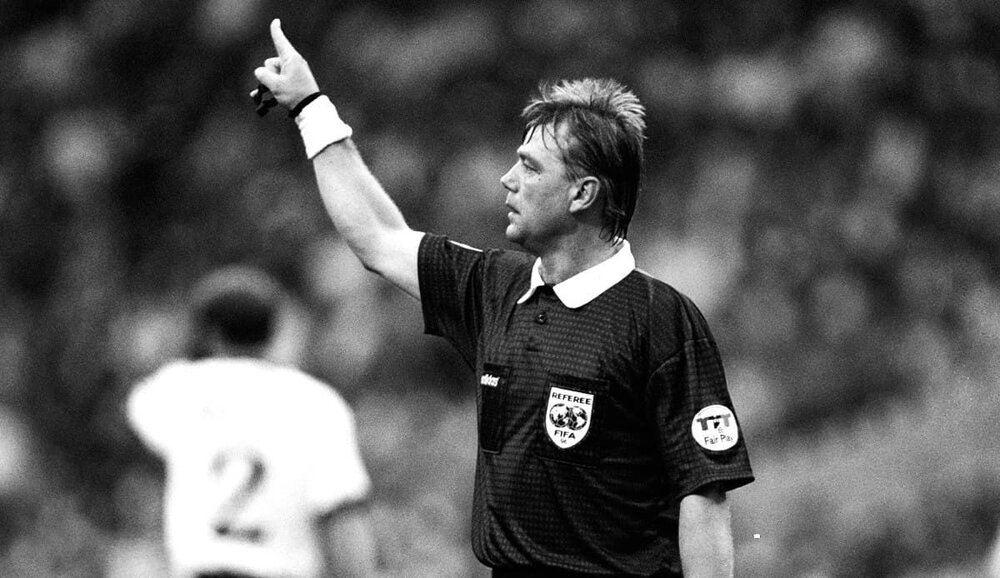 Sandor Puhl, a retired Hungarian football referee, is widely regarded as one of the best in soccer history, but he is a highly criticized figure in Spain due to his negligence during the 1994 World Cup quarter-final between Italy and Spain, when Mauro Tassotti elbowed Luis Enrique on the face in the penalty box during injury time, breaking Enrique's nose.
FIFA also strongly chastised him for failing to award a penalty or a card in the match, and eventually banned him for eight international matches.
He rose to prominence as the official FIFA-listed referee of the 1994 FIFA World Cup final between Brazil and Italy. From 1994 to 1997, he was voted the World's Best Referee by IFFHS four times in a row.
In addition to officiating, he was the Deputy Chairman of the Hungarian Football Association from 2000 to 2006.
4) Kim Melton Nelson: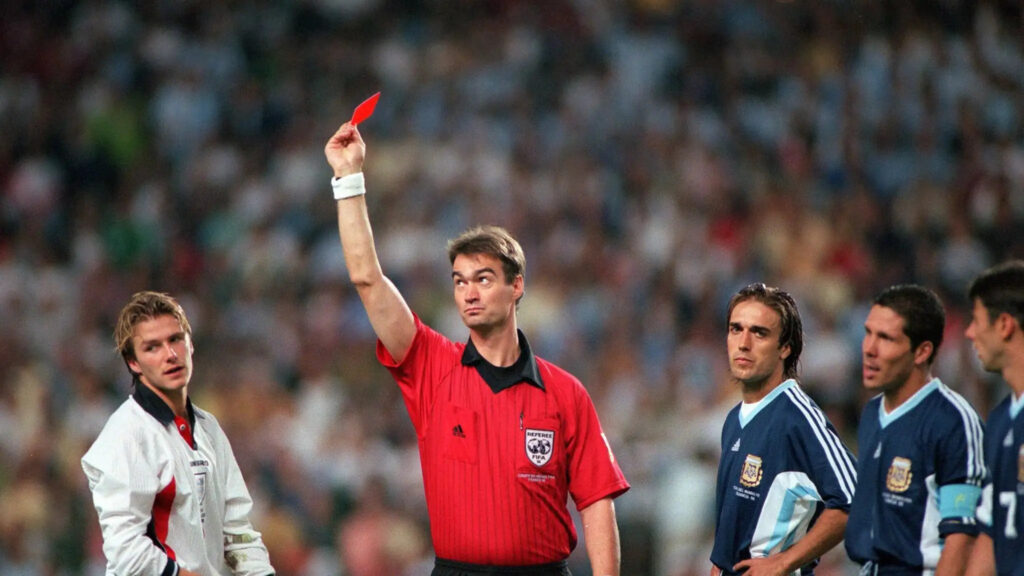 Kim Milton Nielsen, a former Danish football referee, was recognized for his remarkable 6 feet 6 inches tall appearance since he was taller than most international football players. During his career, he oversaw 154 internationals and 53 UEFA Champions League matches.
At the age of 28, he became a FIFA-affiliated referee for the first time in 1988. He continued to serve until his retirement on May 16, 2006, when he reached the UEFA-mandated retirement age of 45.
He has officiated in two matches in the 1998 FIFA World Cup in France and the 2002 FIFA World Cup semi-final between Brazil and Turkey.
UEFA champions league final:
Nielsen officiated in crucial UEFA Champions League and UEFA Euro Cup matches, including the 1994 UEFA Cup final, the 2004 UEFA Champions League Final, and the 2005 UEFA Champions League quarterfinal. He works as an IT Manager in addition to his refereeing duties.
3) Howard Webb: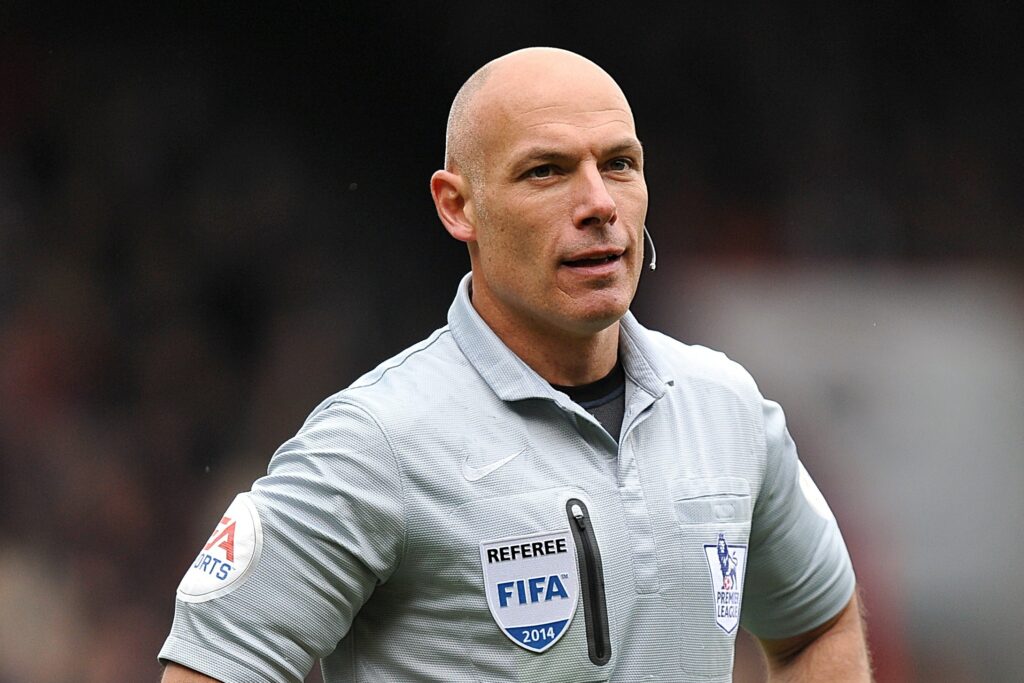 Howard Webb, an English former football referee, announced his retirement from active officiating on August 6, 2014, in order to serve as the Technical Director of the Professional Game Match Officials Board.
From 2005 to 2014, he was a FIFA-listed referee, and he also officiated in Premier League matches from 2003 until his recent retirement.
In 2010, he was the first referee to officiate both the UEFA Champions League Final and the FIFA World Cup Final in the same calendar year.
Webb also officiated in several FA Cup, FA Community Shield, and Football League Cup finals. He was voted FIFA's Best Referee of the Year in 2010 and got New Year Honors in 2011 for his service to the game.
2) Markus Merk: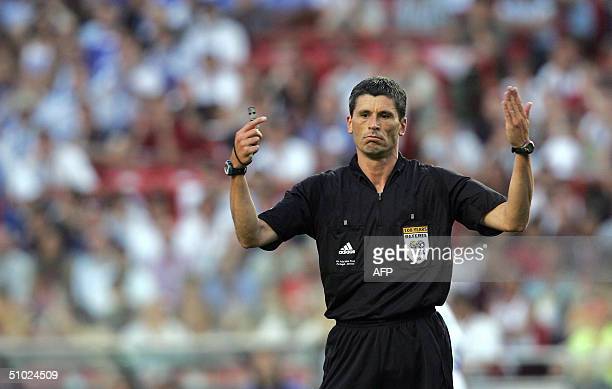 Markus Merk, a retired German football referee, is largely regarded as the greatest referee of his generation and holds the record for officiating the most Bundesliga matches.
He was named FIFA's "Best Referee of the Year" three times and DFB German Referee of the Year six times in a row.
Football referee Career:
In 1988, at the age of 25, he became the Bundesliga's youngest referee. Merk also oversaw football matches during the 1992 Olympics in Barcelona.
He worked as a FIFA-listed referee from the 1993 World Cup qualifying until his retirement following the match between Bayern München and Hertha BSC Berlin on the final day of the 2008 Bundesliga season.
He presently serves as the principal referee commentator for the Turkish station Lig TV, which broadcasts the Turkish Super League.
He is a practicing dentist in addition to his refereeing job.
1) Pierluigi Colina: Best football referees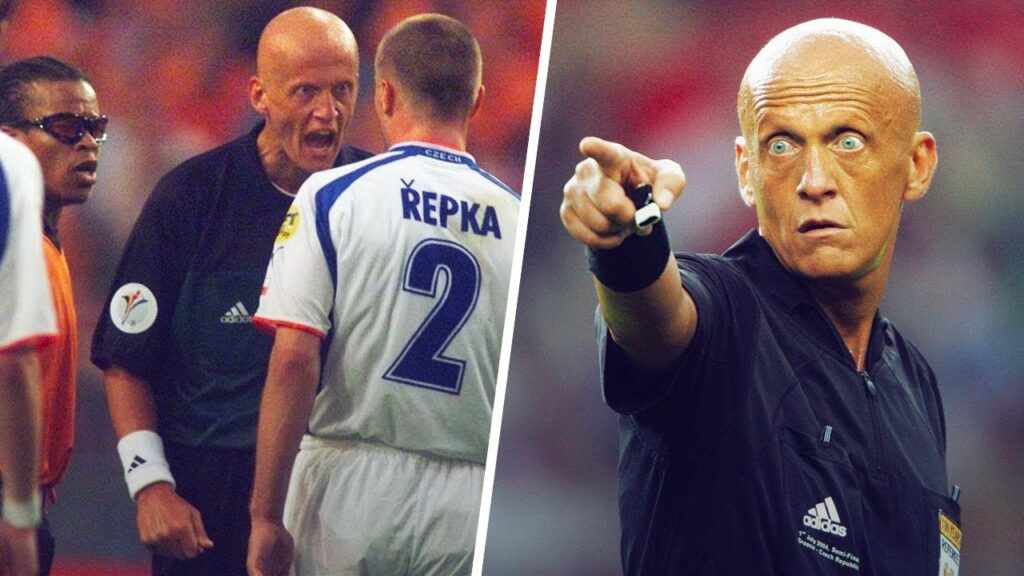 Pierluigi Collina, an Italian former football referee, was a FIFA-Affiliated referee from 1995 until 2005. He has been crowned FIFA's "Finest Referee of the Year" six times in a row and is largely recognized as the best referee in international football history.
Collina now serves on the UEFA Referees Committee and has been the Chief of the Football Federation of Ukraine since July 5, 2010. He changed his referee's mind back in 1977.
The Unique Look:
Collina received the moniker 'Kojak' due to his unique baldness caused by alopecia. In 1995, he was admitted into FIFA's Referees List after officiating in 43 Series A matches.
He officiated the 2002 FIFA World Cup Final between Brazil and Germany, as well as the 1999 UEFA Champions League Final between Bayern Munich and Manchester United.
Get More football related News on Sportslibro.com