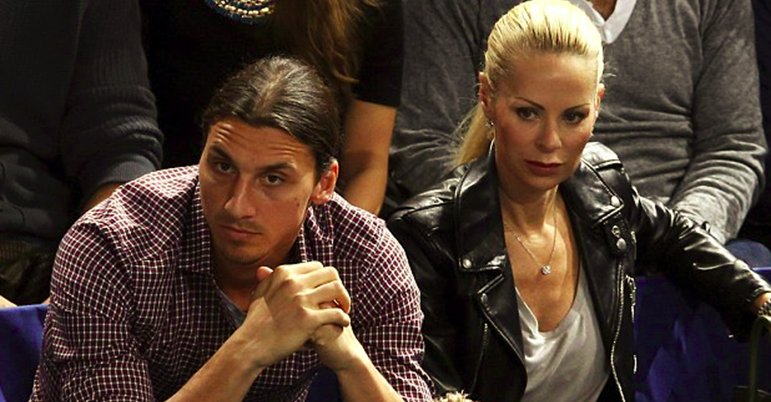 Zlatan Ibrahimovic is one of the most famous and interesting characters in the game of football, In his career, the former Swedish international has played his European big clubs like AC and Inter Milan, Barcelona, Juventus, Manchester United, PSG and many more and almost won all major trophies in his career.
The 37-year-old Swedish prodigy has 424 goals to his name in his prolonged career and still at this age he is proving his predatory instinct with the Italian giants AC Milan.
The Swedish striker has fallen in love with the big and successful businesswoman Helena Seger. Although the world of football knows the Swedish footballer as the boldest and fearless man only one person has the power to stand against the big man who is Zlatan's wife Helena Seger. Although they both met in the most unexpected way they still have the chemistry of love between them.
Helena Seger's bio contains all the required information about the successful businesswoman.
Zlatan Ibrahimovic Family:
On October 3rd,1981 Zlatan Ibrahimovic was born in Malmo, Sweden, the superstar was born to a Muslim Bosniak father Šefik Ibrahimović, who emigrated to the country in the year 1977, and to a catholic Croat mother, Jurka Gravić who also emigrated to Sweden and over there his father and mother met.
Ibrahimovic also has got two siblings and three half-siblings, Ibrahimovic started his footballing career at the age of six, in his childhood days he was altered between FBK Balkan and MalmoClub, at the age of 10 started he became a regular player for the club and, at the age of 15 he was about to quit football to work in the docs but his manager convinced him to peruse his career in football.
At the age of 21, Zlatan Ibrahimovic Helena Seger met for the first time and till then both of them are in a committed relationship, and they have two children as well named Maximilian Ibrahimovic and Vincent Ibrahimovic.
Zlatan Ibrahimovic Wife-Helena Seger Biography:
Zlatan Ibrahimovic's wife Helena Seger was born on 25th August 1970 in Orebro County in Sweden, she is the elder among the three children of his family, and Helena Segar has a sister named Karin Seger and also a brother Henrik Seger. Her father is Ingemar Seger and mother is Margareta Seger.
Zlatan Ibrahimovic's Wife Helena Ibrahimovic did her schooling in Sweden and also after that, she completed her graduation in economics, after completing her degree in economics. After completing her degree, Helena Seger decided to work for many different Swedish multinationals companies and also in some transnational films as well. Helena Seger was a fearsomely clever lady.
Zlatan Ibrahimovic's wife Helena Seger had started her career in modeling at a very young age of 13 at the Swedish firm Gul and Bla. and also did work for brands like Diesel, Bonner, Corona, and Hooch, Malaco Leaf, Gul and Bla, Reply, Rabbit and many more. She worked as a free sales representative before joining the companies Corona and Hooch, Bonner and after joining these companies, she became one of the best sales representatives in the market.
In 1998 she joined Swedish Match before joining Austria Tabak. During her time at the company, she also studied communication, marketing, and brand management at university. She has also studied pattern design and fabric embroidery.
After working in such organizations because of her drop-dead look she also got some modeling assignments as well in her career and also done some ramp walks for some renowned fashion designers as well.
Zlatan Ibrahimovic Wife(Helena Seger) also played her part in some films as well as an actor, and many hardly know that Helena Seger is one of the most successful businesswomen in Sweden.
Zlatan Ibrahimovic and Helena Seger Love Story: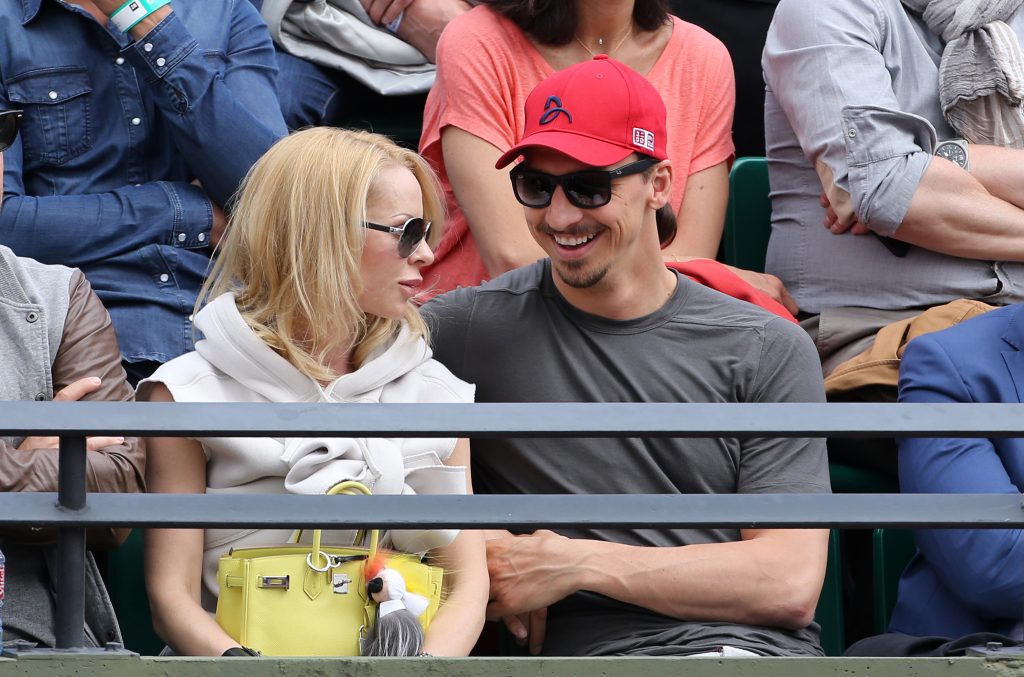 Zlatan Ibrahimovic and Helena Seger met for the first time in the year 2002, in a parking lot both of them bumped their car and because of that incident both of them met, Zlatan Ibrahimovic double-parks his Ferrari car beside Helena Seger's car and Helena Seger was not in a good mood at that time she screamed at Ibrahimovic to move his car and the flamboyant Ibrahimovic got fascinated by Helena and decided to conquer her. It is also said that the blue eyes of Helena Seger caught the eyes of Zlatan.
After the incident, Ibrahimovic and his wife started dating each other and despite the demands of both person jobs in the year 2005 Helena Seger and Zlatan Ibrahimovic relocated to Italy and their relationship started to flourish.
After that in the year 2009, Zlatan Ibrahimovic joined the Spanish giants Barcelona and Zlatan and his wife moved to Spain and after spending one year in Barcelona, in the following year, 2010 Zlatan Ibrahimovic and his wife move back to Italy Milan when he joined the Italian giants AC Milan.
Their relationship bonds get even stronger when Zlatan Ibrahimovic and his wife gave birth to their first child Maximiliano on September 22nd, 2006, and two years after on 6th March 2008 the couple were blessed with their second child named Vincent Ibrahimovic.
Helena Seger Net worth: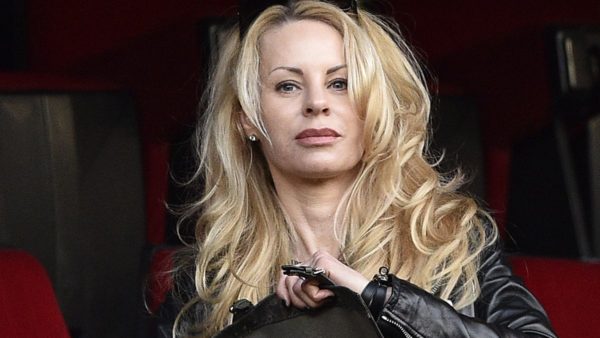 As mentioned above, Helena Seger is a successful businesswoman and has earned millions of dollars over the years. Being a businesswoman, a former model, and a real estate agent at present in Italy, there is no doubt that Zlatan's partner has been capable and in fact very successful to raise the amount of her net worth all through these years.
Helena Seger has enjoyed a long career in the line of Business and through the three decades of her professional life, she has worked as a businesswoman, model, and also actress, being able to earn a large amount of fortune. Helena Seger is estimated to have a net worth of about $160 million.
Zlatan and Helena Story: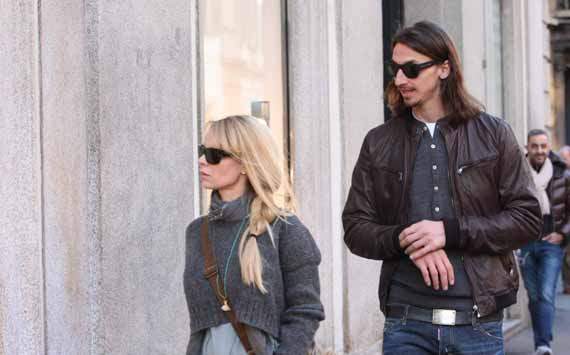 To handle a personality like Zlatan, one would need Helena Seger by his side. There are some interesting facts about Zlatan like Helena does not let Zlatan hang his photo on the walls of his house and another fact about Zlatan is that out of so many tattoos on his body, one is owned by Zlatan's wife.
Zlatan is a fitness enthusiast so is his wife. By looking at Zlatan's wife, no one can say that this level of beauty is possessed by a 50-year-old woman. Seger Helena has the star sign Virgo. Seger Helena left her job at the BBC radio to move to Italy with her boyfriend when he started playing professional football.
Helena Seger confronted the 41 year old Swedish superstar for his bad parking: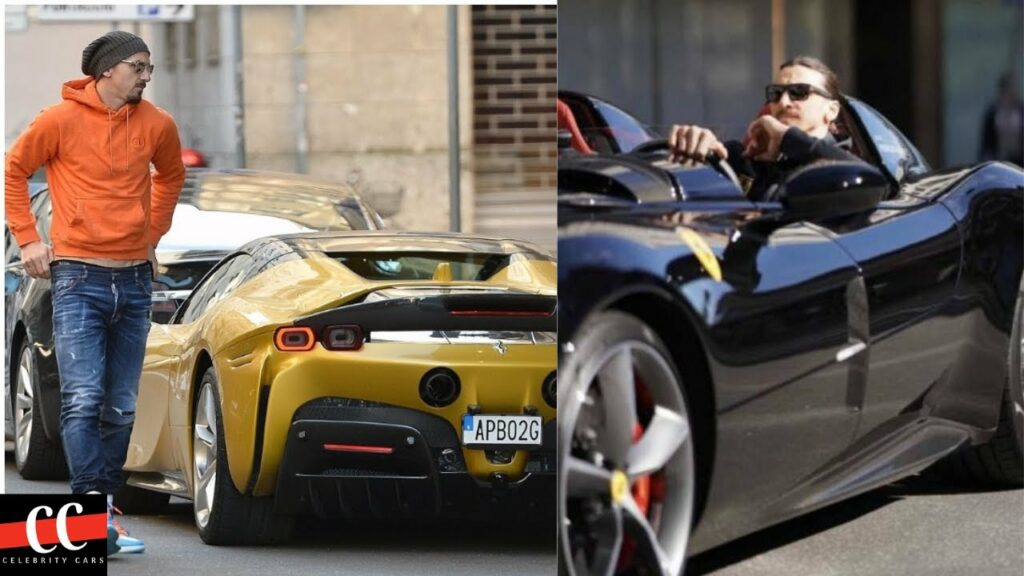 Helena Seger, 52, has been with the Swedish legend for quite some time and she has uncovered the strange way they met.
The model cases she angrily headed toward Ibrahimovic, 41, to advise him to move his vehicle that was impeding her vehicle in and it was unexplainable adoration.
She Told:
"He had parked his Ferrari badly in a car park in Malmo. He had done so in a way that prevented my Mercedes from coming out.

"Quite gruffly, I told him to move it right away. And yes, he saw something that he liked."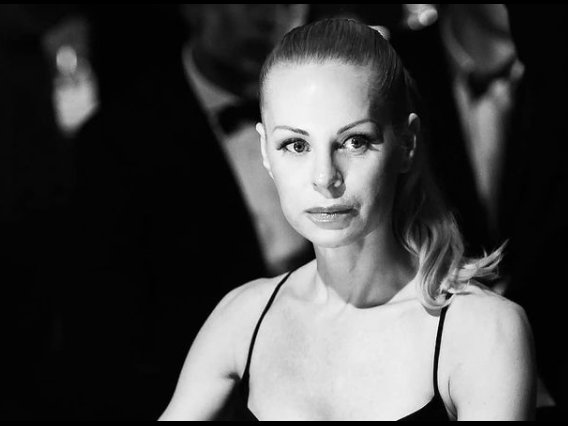 For more Football biographies check Sportlibro.com