8. ROBERT LEWANDOWSKI and ANNA LEWANDOWSKA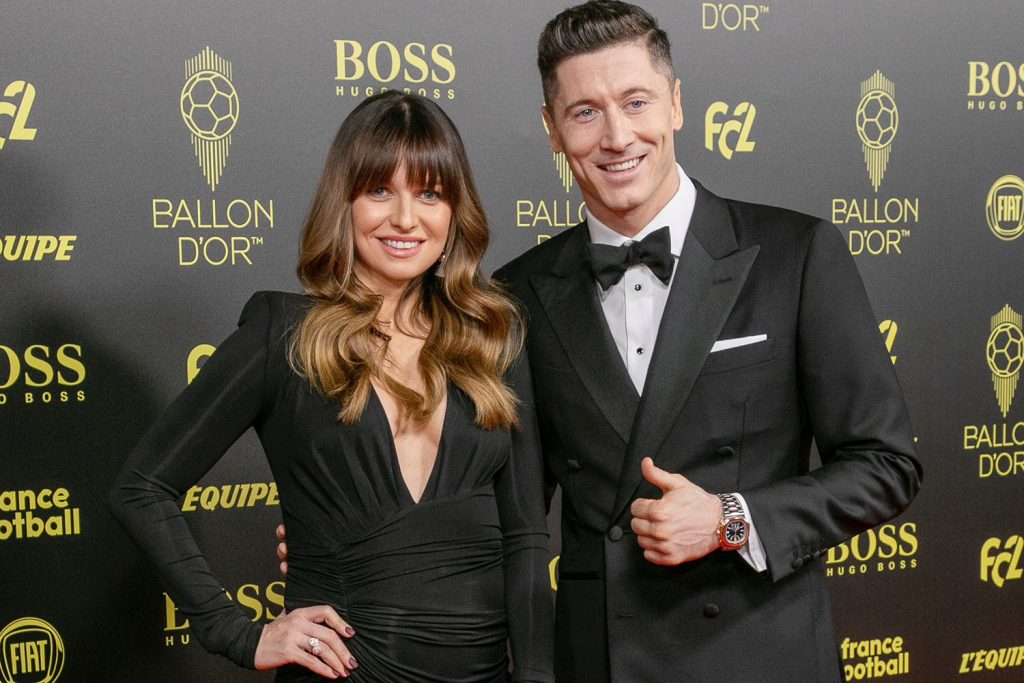 The football world knows Robert Lewandowski as one of the deadliest striker who plays for club Bayern Munich and Poland National team. Recently Robert Lewandowski's game throughout the season helped Bayern Munich win the treble. No one can forget the moment when Bayern Munich were loosing 1 – 0 at half time and after half time Robert Lewandowski came in as a substitute to score 5 goals within 9 minutes. Robert is happily married to international karate specialist, nutrition specialist and a health blogger Anna Lewandowska.
Anna Lewandowska is the perfect wife anyone would want. She has a plenty of international medals for her karate skills in all age categories, she is a health conscious woman as she is a nutrition specialist and regularly uploads her plans for a healthy lifestyle on her blog. They both met each other when Robert used to play for Polish club Lech Poznan and soon started dating in 2008. Anna always used to push Robert to get better and better every day. Robert dedicates all of his success to Anna and says he would not have been even half good as he is today if it was not for Anna. The couple finally decided to tie a knot in 2013 in a huge ceremony. The couple soon gave birth to two beautiful daughters.