Soccer has always been dominated by male soccer players, although women's soccer is gaining popularity.
Female soccer players are not only attractive, but they also contribute significantly to their teams, earning sports headlines.
Here we will compile a list of the top ten hottest female soccer players around the globe.
10) Alex morgan:
Alex Morgan is blessed with natural beauty. Every man wants to date her. She combines attractiveness, hotness, and soccer skills.
International Career: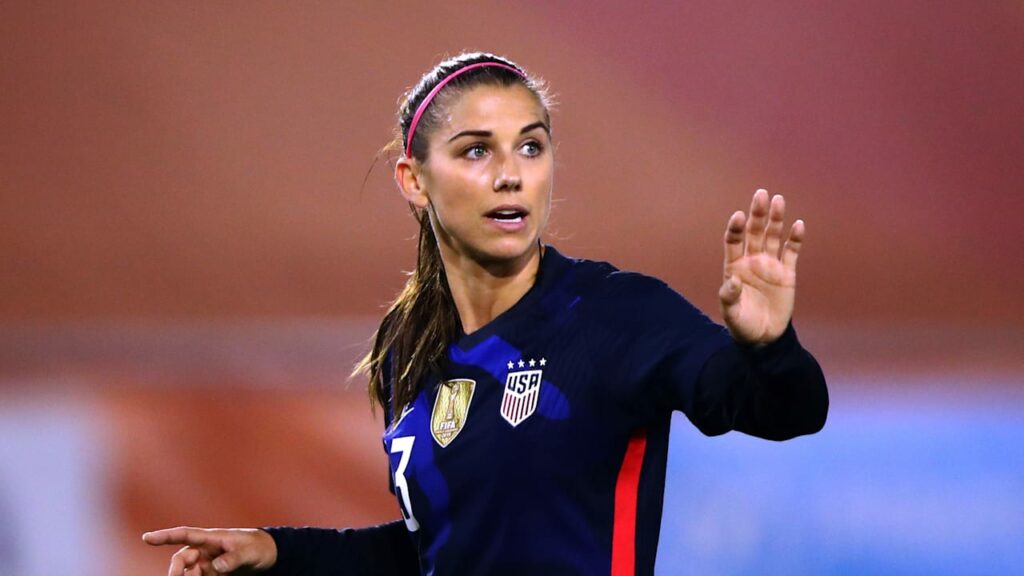 Alex Morgan is an Olympic gold medalist and American soccer player.
She plays forward for the Portland Thorns FC of the National Women's Soccer League and the United States Women's National Team.
She was the US team's youngest player at the 2011 FIFA Women's World Cup.
She currently ranks among the most popular female players in 2022, in addition to having a wonderful body and being known as the hottest female footballer.
Her game-winning goal against Canada in the 123rd minute of the 2012 London Olympics was her 20th goal of the year, propelling her to become the sixth and youngest US player to accomplish so in a single year.
Stats: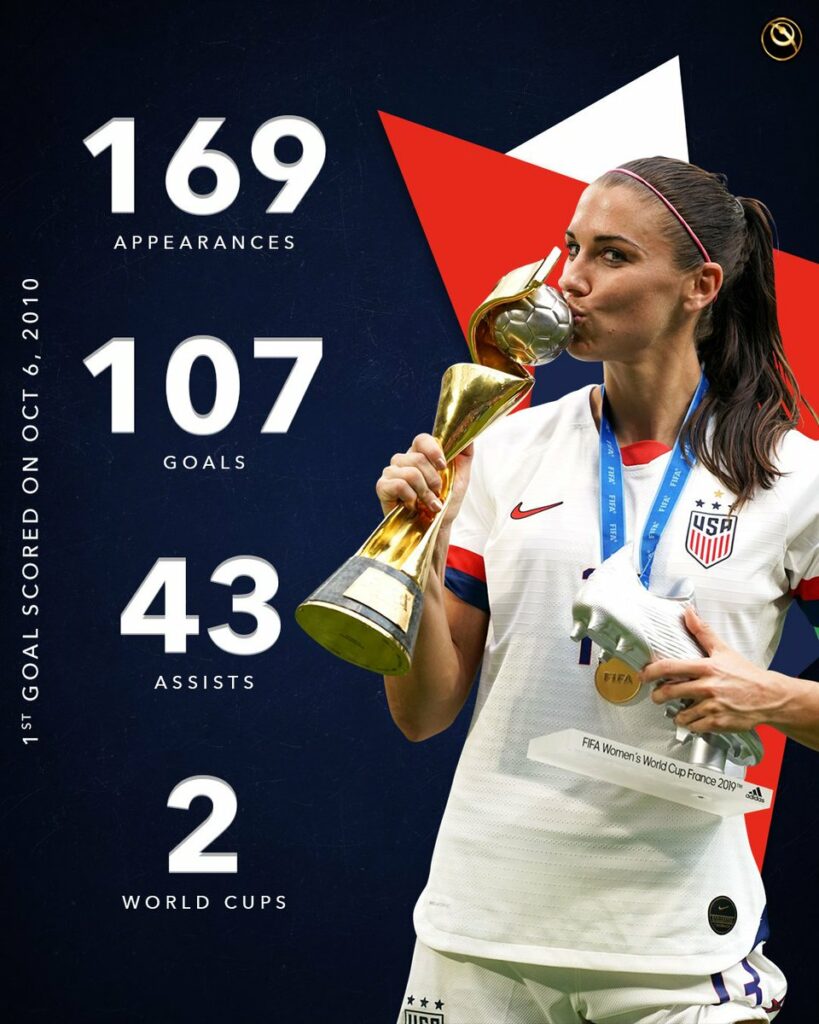 Alex Morgan concluded 2012 with 28 goals and 21 assists, making her the only American woman to have 20 goals and 20 assists in the same calendar year.
The Olympic gold medalist is surely one of the sexiest female soccer players and ranks 10 in the list of top 10 hottest female soccer players in the world.
9) Hope solo: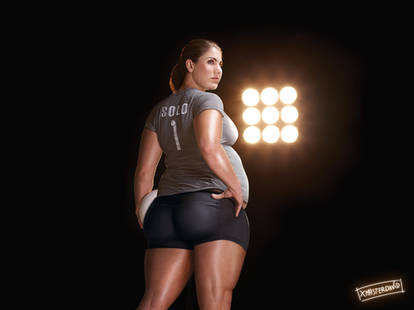 Hope Amelia Solo (born July 30, 1981) is an American former soccer goalkeeper and the world's hottest female football player.
The best Goalkeeper:
She was the goalkeeper for the United States women's national soccer team from 2000 to 2016, and she is a World Cup and Olympic gold winner.
Solo announced her ambition to become a professional soccer player when she was 12, despite the fact that the option was not actually open to women at the time.
Solo rose to prominence as one of the best goalkeepers in the game during her time at the University of Washington.
Her time at the University of Washington.
International titles: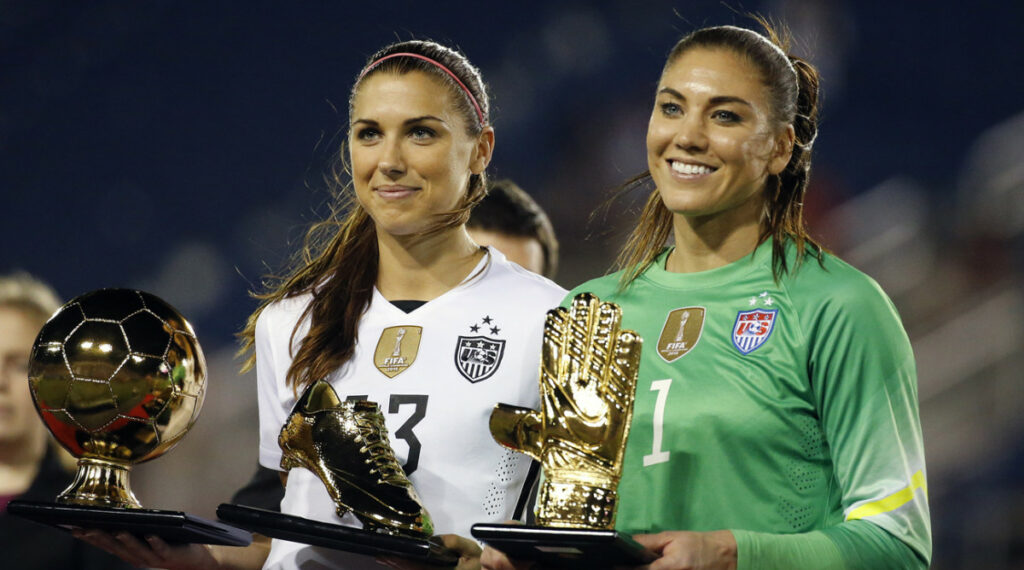 She was a member of the United States Women's National Soccer Team that won gold in the 2008 Summer Olympics in Beijing and again four years later in London.
Solo had a near-record performance in 2015 to help the United States team win the FIFA Women's World Cup.
Her career with the national team ended when she made contentious statements during the 2016 Olympics, and she then sued US Soccer for differential compensation for male and female players.
Solo is widely recognized as one of the best female goalkeepers in the world, and she currently owns the American record for most career clean sheets.
Hope solo is surely one of the hottest female soccer players in the world.
8) Amy Rodriguez:
Amy Joy Rodriguez Shilling, born February 17, 1987, is an American soccer player who currently plays for the North Carolina Courage in the National Women's Soccer League and is a member of the US women's national team.
Female Gun: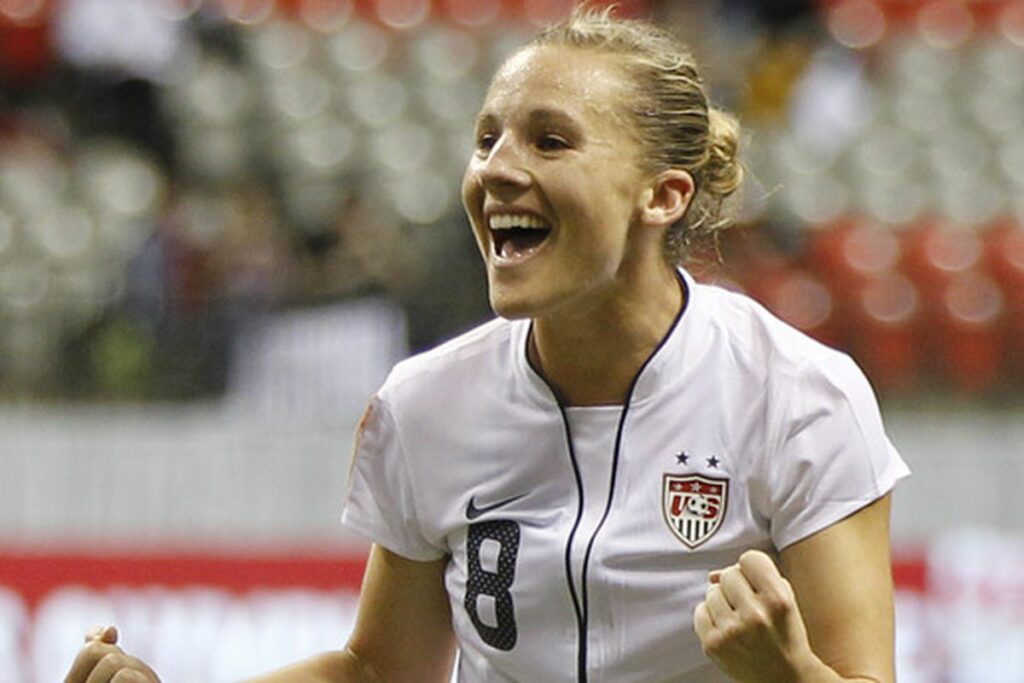 Rodriguez has played for the WPS's FC Kansas City, Boston Breakers, and Philadelphia Independence.
She has spent most of her time playing forward and is recognized for her pace.
Her teammates and soccer analysts refer to her as "A-Rod."
The two-time Olympic gold winner, FIFA Women's World Cup champion, dedicated wife, and happy mother of two is a game of Cuban-American soccer great.
An illustrious career with the National team: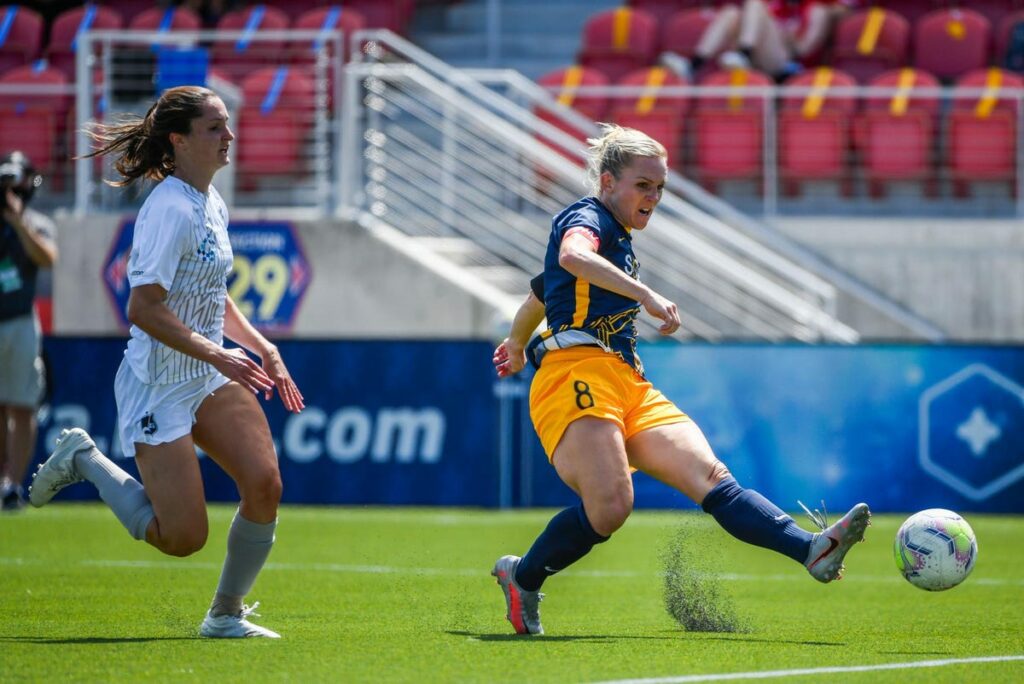 Amy Rodriguez has had a career that many players throughout the world would envy. A FIFA Women's World Cup winner's medal, two Olympic gold medals, and over 130 caps for the United States provide an idea of the stratospheric heights she has reached.
Rodriguez, though, goes beyond her on-field accomplishments when judging her finest achievements.
A Proud mother: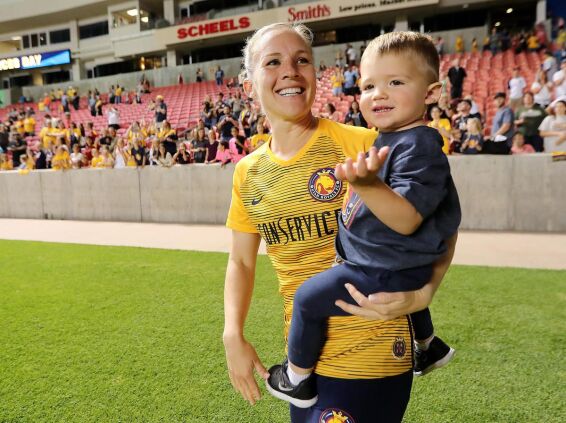 The USA star, who plays for the Utah Royals in the National Women's Soccer League, is proud of her position as a mother to two young sons, Ryan, five, and Luke, two, and how she has juggled pregnancy and motherhood with a top-level profession.
Rodriguez found out she was pregnant with Ryan shortly after winning her second Olympic gold medal in London in 2012, and Luke was born a year later after she lifted the World cup.
Amy is ranked 8th among the top 10 hottest female soccer players in the world.
7) Alexander Krieger: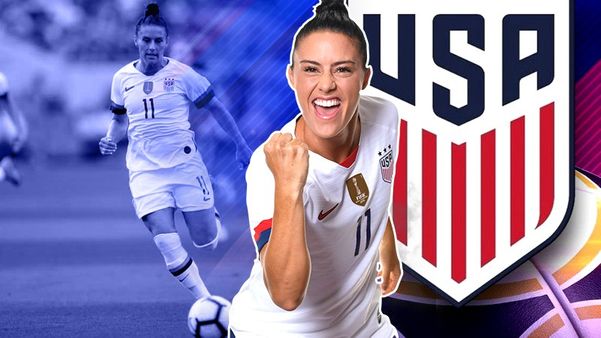 Alexandra Blaire Krieger (born July 28, 1984) is an American soccer player who currently plays for the Orlando Pride of the National Women's Soccer League (NWSL), the top tier of women's professional soccer in the United States, as well as the United States women's national team.
International Debut:
On January 16, 2008, Krieger made his debut for the United States national team during a match against Canada at the 2008 Four Nations Tournament.
She has since made over 100 appearances for the club.
Krieger has played in three FIFA Women's World Cups: 2011 in Germany, 2015 in Canada, and 2019 in France and has a big name in Women's football.
Wife: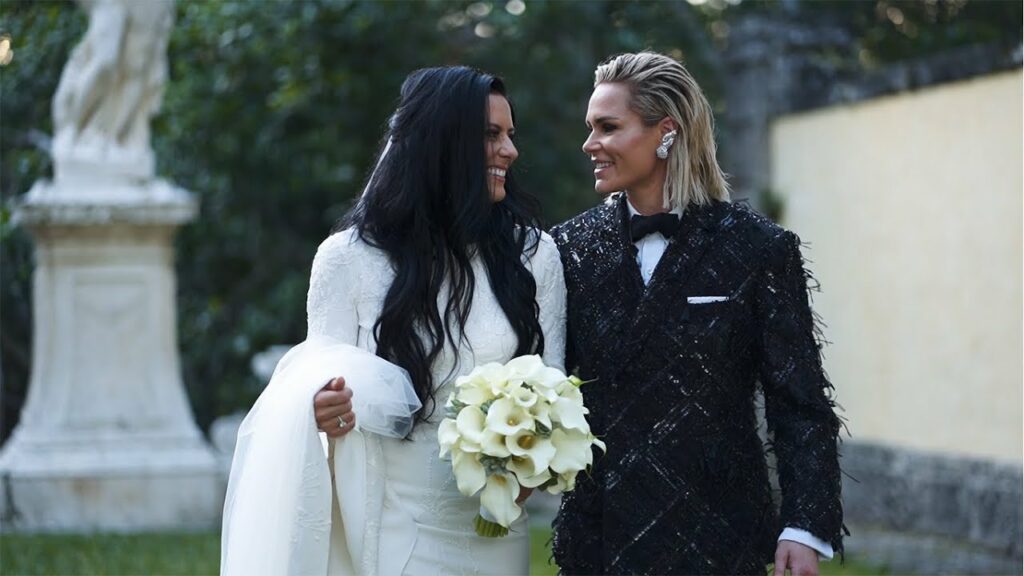 Krieger is another stunning female soccer player who has come out as a lesbian. She is married to her long-term lesbian girlfriend Ashlyn Harris, who also plays soccer for the USWNT for the Orlando Pride.
Krieger is ranked 7th among the top 10 hottest female soccer players in the world.
6) Anouk Hoogendijk:
Anouk Anna Hoogendijk (born 6 May 1985) is a former Dutch professional footballer who played as a midfielder or defender for Ajax. Noukie is her nickname.
International Career: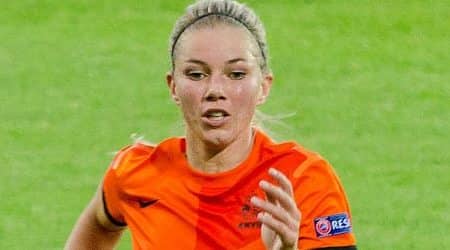 She is a full international for the Dutch national team, having played in one FIFA Women's World Cup and two UEFA Women's Euro competitions since 2004.
She is one of the most stunning female footballers of all time. She represented Bristol Academy Women in the inaugural 2011 FA WSL season.
Kids:
On May 1, 2020, she announced on Instagram that she and her soon-to-be husband are expecting their first child.
Net Worth: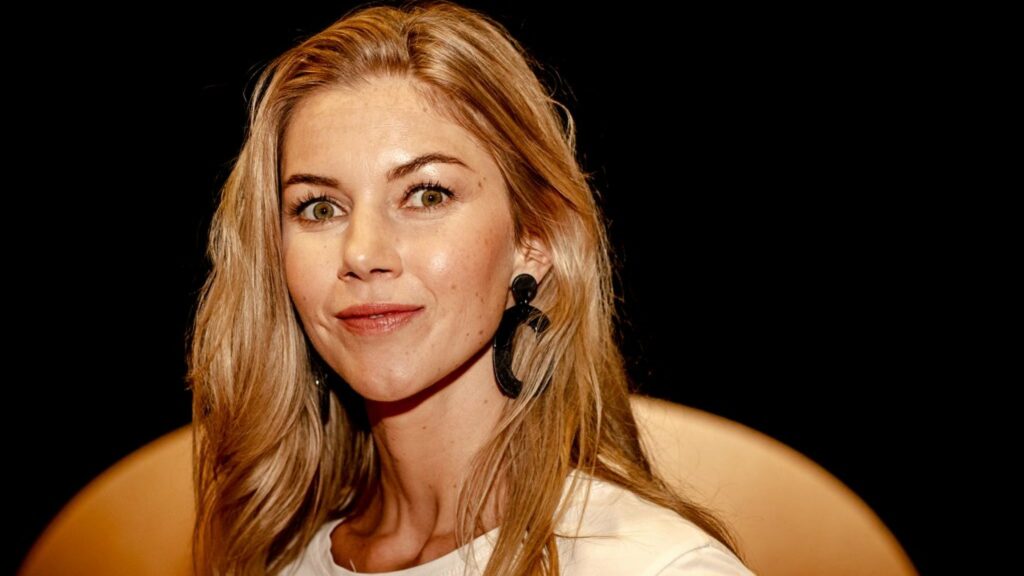 Hoogebdijk's net worth is estimated to be less than $5 million. Football was her main source of money. She allegedly got $50,000 per year from Ajax FC before retiring in 2017.
Anouk was also a part of the national squad, where she earned a salary of around $30,000 plus a bonus for making it to the World Cup European Championship teams.
She has contributed a lot for the Netherlands National team as well. Hoogendijk ranks 6th in the list of hottest female soccer players.
5) Selina Wagner:
Selina Wagner is a footballer for the German National team who was born on October 6, 1990. In the Bundesliga, she is a midfielder for SC Sand.
Wagner began his career with FC Saarbrucken before joining VFL Wolfsburg in the Bundesliga at the age of 15.
Being one of the Hottest: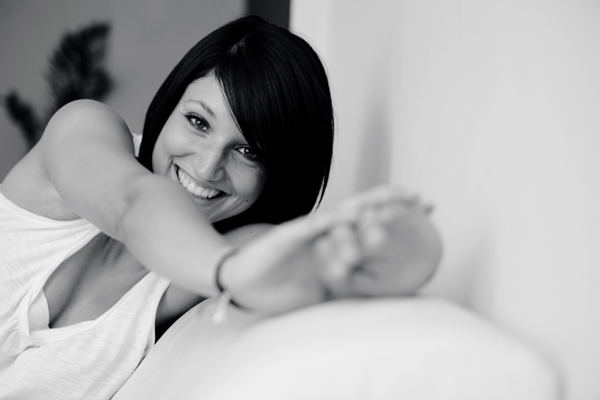 The young athlete was the ideal combination of sports and sex appeal since her Playboy posters had a significant impact and the cause for which she did it was well-known.
Despite the fact that this was a promotion for the tournament in which she was participating, Selina's triumph was certain since the seductive Selina demonstrated that the grace and fluidity of her tactics could be translated into sweetness, innocence, and beauty.
The Playboy: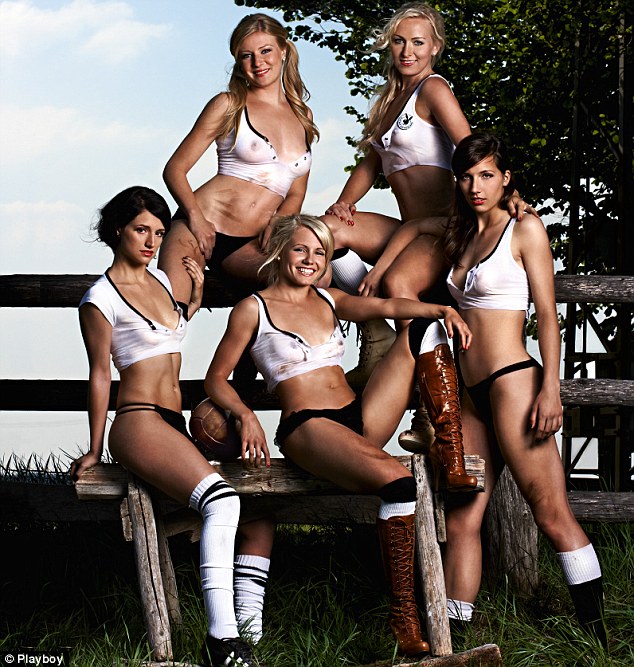 The German July/August edition of Playboy included a photograph of Selina Wagner with teammates Annika Doppler, Ivana Rudelic, Julia Simic, and Kristina Gessat at the 2011 FIFA Women's World Cup.
Selina is one of the hottest female in women's football.
4) Sydney Leroux:
Canadian Sydney Leroux, who was born with dual nationality, is eligible to represent eight nations. Her mother was Canadian and she could have played for the Canadian National team while her father was born in the United States.
Young Debut:
She made her professional soccer debut at the age of fifteen in the United States.
Debut at National women's soccer league:
Sydney is a forward for the Seattle Reign FC of the National Women's Soccer League. She also made her professional debut for the Boston Breakers in the first season of the NWSL in 2013.
The list of hottest female footballers in the soccer game is always incomplete without the special mention for the heartthrob of the US women's team.
3) Julia Simic:
Julia Simic, born 14 May 1989, is a professional women's footballer who has formerly played for West Ham United in the FA WSL and Milan till 2021.
Clubs: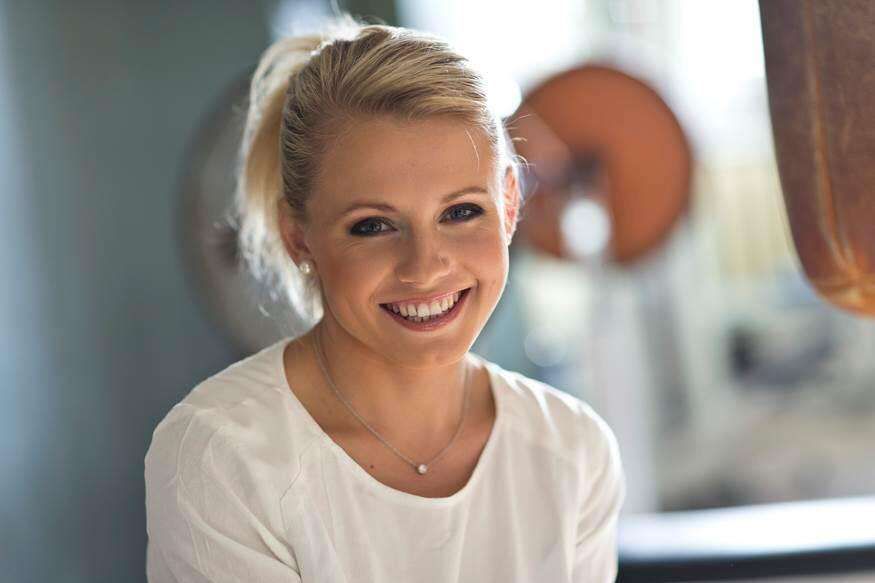 She has also represented various German junior teams.
The German footballer Simic signed a contract extension with Women's Bundesliga champion Wolfsburg in 2015.
In the summer of 2018, the midfielder was moved to West Ham United.
National team:
Simic was a member of Germany's U19 side that won the UEFA Women's U19 Championship in 2007 and placed third in the FIFA U-20 Women's World Cup, and she earned her senior debut against Austria in October 2016.
Simic had previously played for the national squad, which has surely made her wealthy. Aside from wages, endorsement and sponsorship partnerships are key sources of income. Puma has endorsed Simic.
Julia is surely one of the hottest female footballers around the globe.
2) Natalie Vinti:
Natalie Raquel Vinti Nuo, born January 2, 1988, is a Mexican international footballer of American origin.
Women's Soccer Championship: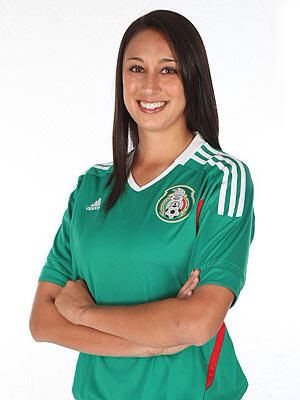 She was a member of the NCAA Division I Women's Soccer Championship-winning San Diego Toreros as well as the Mexico national team.
Vinti is mostly a defender, but she can also play as a midfielder.
Creating History: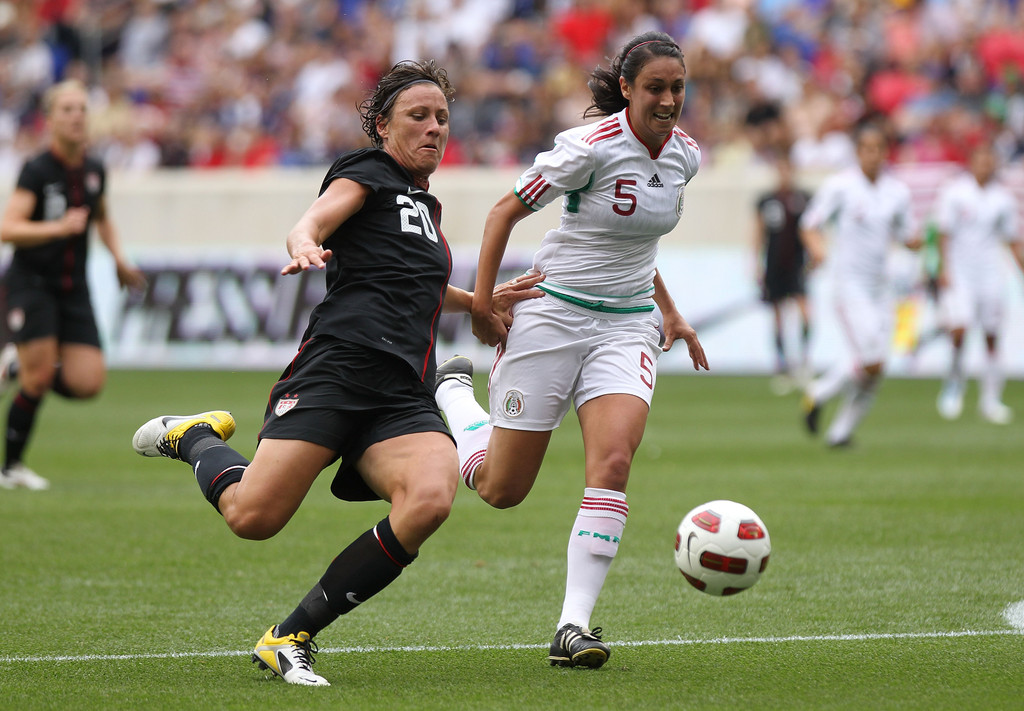 She is the first player in the illustrious history of her high school program to compete in a World Cup.
"I never imagined I'd be playing in the World Cup in a million years, it was really unbelievable at moments," Vinti remarked.
"It's difficult to put into words an event like this, because of the passion, the audience, and seeing my family up there supporting me on in the World Cup." "It was simply wonderful," Vinti added.
Post Retirement: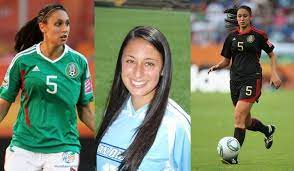 After retiring as a player, she worked at Aerotek as a professional services recruiter and account recruitment manager in her last year. She presently works as a Professional Services Recruiter at Fitbit, where she is quite successful.
Natalie Vinti, a former professional footballer turned services recruiter, has a net worth of $0.3 million as of 2020.
Currently, her primary source of income is her work as a service recruiter.
Natalie is surely one of the top 10 hottest female footballers of all time.
1) Louisa Necib: Hottest Female Soccer Players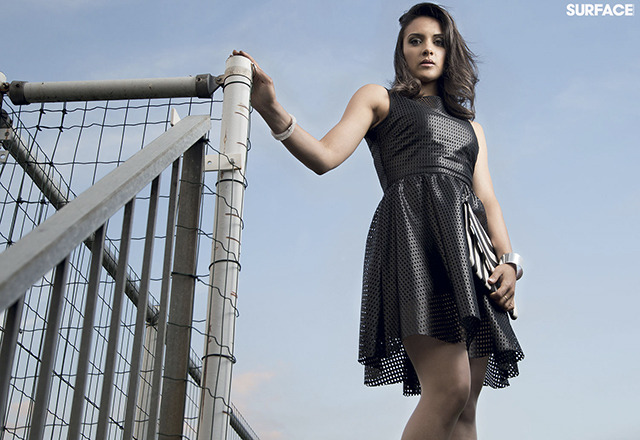 Louisa Nécib Cadamuro is a retired French women's international footballer who represented the French National team and was born on January 23, 1987.
She spent most of her career at Lyon, where she won eighteen trophies in nine years.
Necib was a center offensive midfielder who was considered as a brilliant player with exceptional skills.
Nécib is most renowned for her beautiful possession, one-of-a-kind passing talents, and refined touch on the ball.
The Female Zidane:
Necib has been dubbed "the female Zidane" by the French media because she, like Zinedine Zidane, is a playmaker with a goal-scoring eye.
In an interview prior to the 2012 Olympics, she stated,
"Zidane is an inspiration to me. He was always the player I looked forward to seeing. When I first started out, the connection was commonly made, but as time has passed, it has become less and less common. But I wouldn't call myself bored of it."
Necib, 33, is married to Liassine Cadamuro, a professional footballer from Algeria who now plays for the Greek club Volos FC.
Get more Football Related News on Sportslibro.com