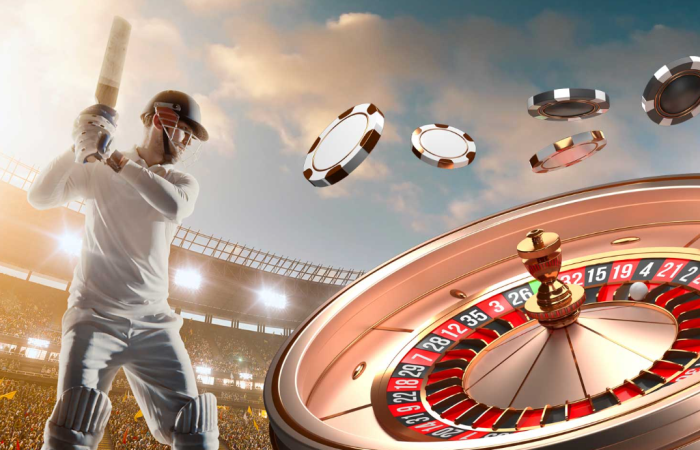 Cricket is a strategic team sport played primarily with a bat and ball. It is played all over the world, but it is most popular in Commonwealth countries, especially India – so much so that the sport can be declared as the unofficial religion of India. Good news is that regardless of whether you come from India or not, you can now enjoy this amazing sport as a slot game, Cricket Star. To see where you can play it, consult a casino comparison site such as Casinowings India.
How is cricket played?
Cricket is undoubtedly one of the most complex sports, especially for those who are not already familiar with it. It is played in teams of 11 players. Two teams compete with each other to score more runs than the other. Each team plays an equal number of innings and the team with the most runs at the end of the innings wins.
Innings
Innings, spelled as a plural word even when referring to the singular form, refers to the period a team takes the turn to bat. When they bat, the opposing team sets out to try to end their innings by dismissing the batters. In total, there are ten ways to dismiss a batter.
At any one time, there are 11 fielders from one team and 2 batters from the other. Depending on the game format, a game can have either 1 or 2 innings for each team. The game begins with the captains of the two teams tossing a coin. This determines which team will bat first.
Cricket Star: the cricket-themed casino game
Do you love the sound of leather hitting bats? Then you'll be really into this cricket-themed slot from Microgaming. There are 243 ways to win in this five-reel video slot, so you can easily rack up a range of winning combinations as you play with the best cricket teams in the world. There are plenty of special features such as Stacked Wilds, Wild Wickets and Rolling Reels, so you'll have plenty of chances to win. So pull on your cricket uniform and get into this slot.
Tactical cricket play with bonus features
First, let's take a look at the tempting special features because you'll be wondering what they mean (no one knows what you get points for in cricket anyway). It's actually very easy and we'll start with the basics: the wild and scatter symbols.
The game's wild symbol is represented by the "Cricket Star" icon and can substitute for all other game symbols, with the exception of the scatter symbol, to create winning combinations. The scatter in the game is a white cricket ball and is the most valuable symbol, which pays 12,500 coins for five when playing at the highest bet. The scatter symbol is also very important because it can activate 15, 20 or 25 free spins for 3, 4 and 5 symbols respectively.
Anyone who loves cricket knows that the game can be full of surprises. A bounce here and a bounce there, and a bad shot there. This slot also delivers something different with the Wild Wickets feature where the second, third or fourth reels turn into expanding wilds. This will also guarantee a winning combination! How about that?