Women's cricket has made great progress in recent years. Women's cricket players have progressively demonstrated that they can compete at the same level as males. A lot of excellent female cricketers have been well-known for their outstanding exploits over the years.
Here is a list of the best female cricketers in the world who have wowed cricket fans with their exceptional performances.
10) Sana Mir: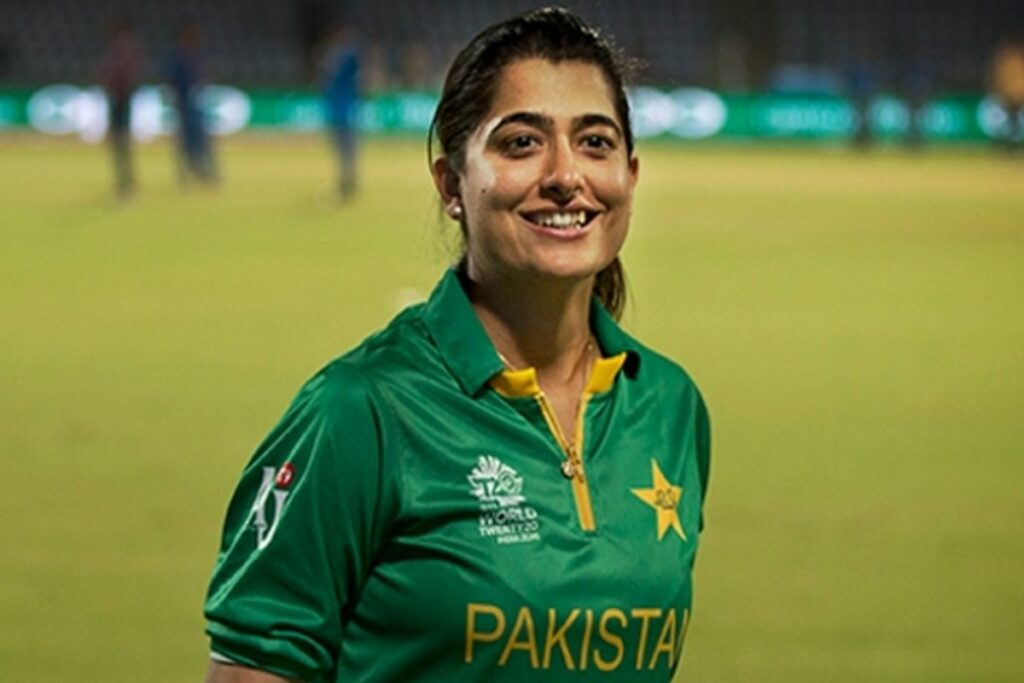 Sana Mir, born 5 January 1986, was a former Pakistani female cricketer who captained the country in ODIs and Twenty20 Internationals. She played 226 international games, including 137 as captain, during her career. She is also one of the ICC Cricket World Cup's most successful female bowlers.
International cricket:
Her 100 wickets in World Twenty20 matches made her the first Pakistani woman to achieve this record. Sana is regarded as one of the finest female cricketers, and her extraordinary career has inspired many.
In October 2018, she ranked top in the ICC ODI bowler rankings for the first time in Pakistani women's cricket history. She helped Pakistan win two gold medals at the 2010 and 2014 Asian Games.
Sana Mir is one of the best women cricketers in the world.
9) Shashikala Siriwardene: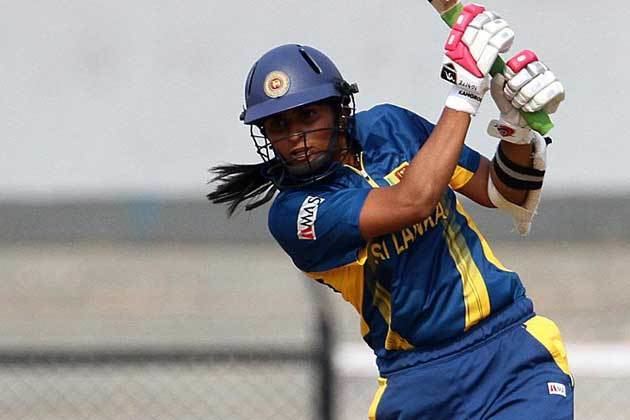 Sheshikala Siriwardene has captained Sri Lanka's women's international cricket team in WODI matches. Her record of 100 wickets in Sri Lankan WODI cricket is the only one in the country among female cricketers with 1000+ runs. She has also taken 77 wickets in T20Is for Sri Lanka.
She represented Sri Lanka internationally for almost 17 years, from 2003 to 2020. Siriwardene is regarded as one of Sri Lanka's top female cricketers, having achieved significant success during her career. She is also considered one of the finest female bowlers of all time.
Post Cricket:
Sri Lankan women's cricket believes her to be the game's mother figure because she has been a member for the longest time. She led Sri Lanka to two Women's Cricket World Cup victories in 2009 and 2013. She went to Sri Jayawardenapura Kotte after graduating from President's College.
She was also sidelined owing to injury concerns when playing international cricket late in her career. She has worked as a human resources assistant for the apparel company Slimline in addition to her cricket career.
She has also represented the Sri Lanka Navy in domestic events since 2011. Siriwardene has been an inspiration to a number of women cricketers in the world.
8) Meghann Lanning: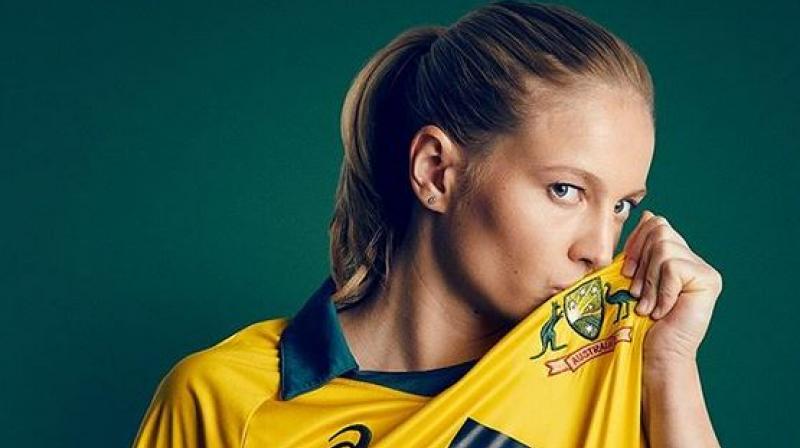 Meghann Moira Lanning, a representative of Australia's international women's team, was born on March 25, 1992. She is now the national women's team captain.
International awards:
She won one Women's Cricket Global Cup title and four ICC Women's World Twenty20 crowns while being a member of five winning world championship campaigns.
She has also hit the most Women's One Day International centuries and is the first Australian to achieve 2,000 runs in Twenty20 Internationals.
Meghann is also one of the finest female cricketers, having put up outstanding performances throughout her career. She is recognized as one of the most successful cricket captains of all time due to her tremendous success with the national team.
On December 30, 2010, Lanning made her T20 International debut against New Zealand, scoring ten runs in a four-wicket victory. Her debut One-Day International (ODI) was against England on January 5, 2011, at the WACA Ground.
She drove in 20 runs in a 33-run victory (using the Duckworth-Lewis method). Her debut was shared on both occasions with fellow debutante Sarah Coyte. Lanning scored her maiden ODI century, 103 from 118 balls, to help Australia overcome England by nine wickets two days later.
She achieved the country's youngest-ever centurion on October 16, 2003, beating Ricky Ponting's record of 21 years and 21 days at the age of 18. Lanning scored 138 runs in five innings in the 2012 ICC Women's World Twenty20.
7) Mithali Raj: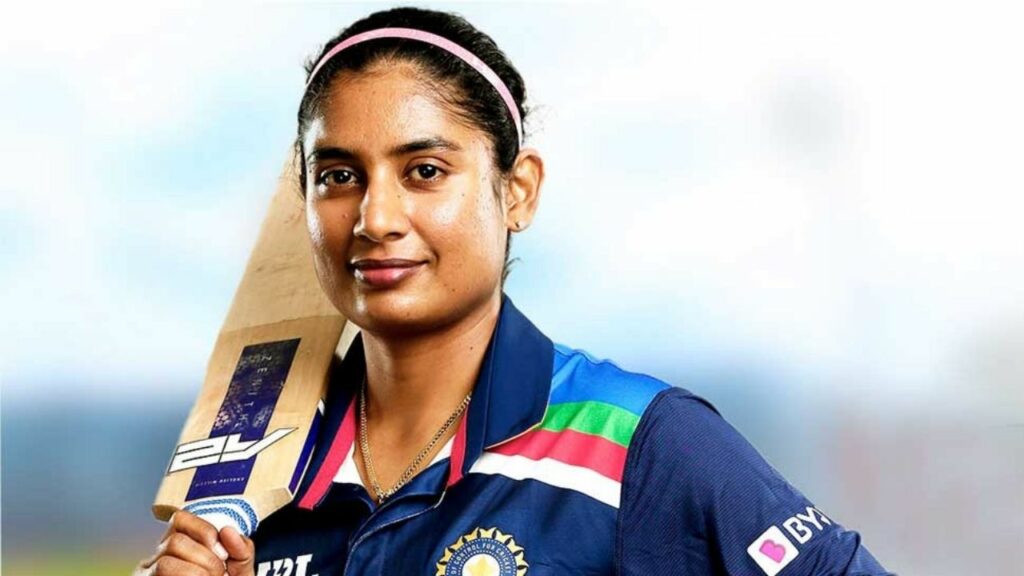 Dorai Maythali Raj, the women's national cricket team's Test, and ODI captain were born in 1982. Her major function is to open the batting with her right arm, and she also bowls leg breaks with that arm on occasion.
Indian origin Female cricketer:
Raj has the most runs scored in women's international cricket. She is the highest run-scorer among women cricketers and the only player to have scored more than 7,000 runs.
She is the only player in ODI history to have seven straight fifty-plus scores. Raj also has the most WODI half-centuries of any player.
She became the first Indian player to score 2000 runs in Twenty20 Internationals in June 2018, at the Women's Twenty20 Asia Cup. She was also the first female cricketer to attain 200 WT20I runs in 2002.
She is one of the best female cricketers produced by the Indian cricket team. She always plays domestic cricket whenever she gets a chance so as to improve day by day.
6) Stafanie Roxann Taylor: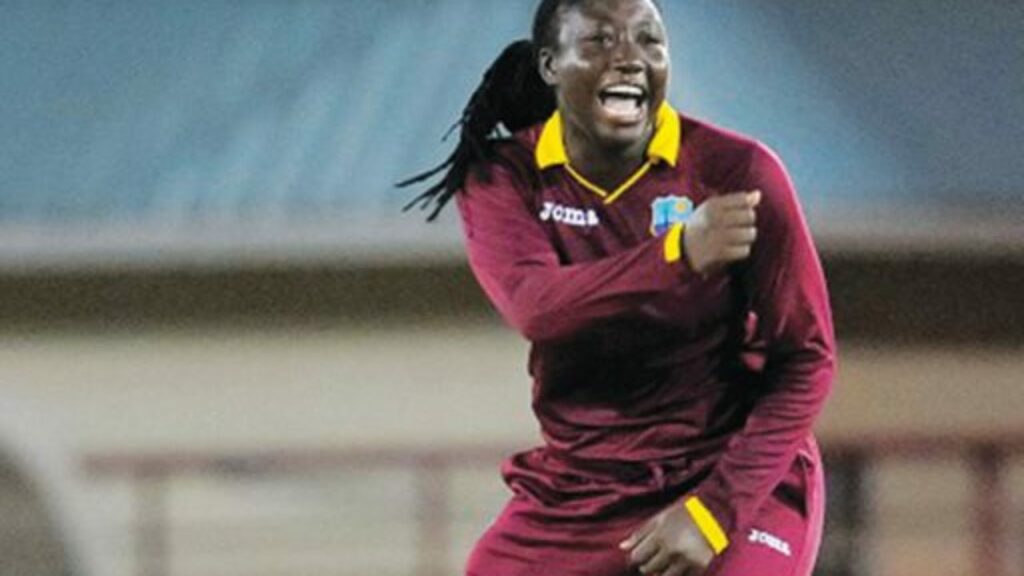 Stafanie Roxann Taylor, the current captain of the West Indies women's cricket team, was born in Jamaica on June 11, 1991. She has made over 80 appearances for them since 2008, and she has become an important squad player.
The great All-Rounder:
Taylor, known for her right-handed batsmanship and off-break bowling, was awarded the ICC Women's Cricketer of the Year in 2011 — the first West Indian to do so. She is now largely recognized as one of the best female cricketers of all time.
She is also the first woman to reach 1,000 runs in Over-Distance International cricket for the West Indies. Taylor is regarded as one of the top female cricketers and regularly surprised cricket fans with her exploits.
5) Lisa Carprini Sthalekar: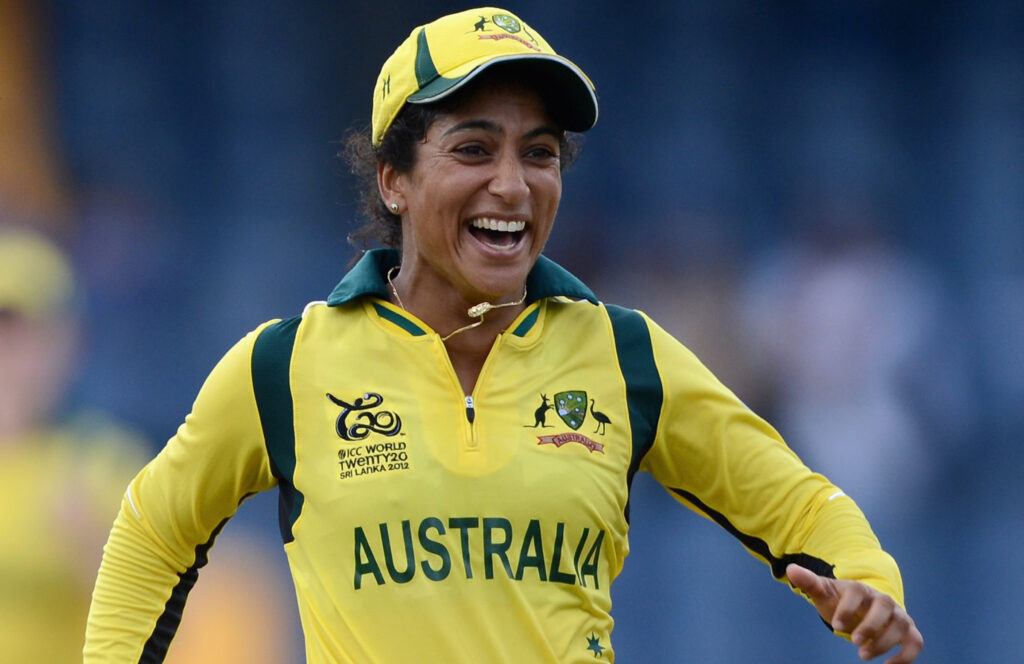 Lisa Caprini Sthalekar, originally from New South Wales, is an Australian cricket pundit and former cricketer who now coaches the Australian women's cricket team.
Records:
In cricket, she calls New South Wales home. Karen Dalton, a right-hander who bowls off-spin, was regarded as the finest all-rounder in cricket when the ranking was first created.
For the first time in ODI history, a woman has scored 1,000 runs and taken 100 wickets. She announced her retirement from international cricket after Australia won the Women's Cricket World Cup in 2013, and she is still regarded as one of Australia's top women cricketers in the world.
4) Katherine Helen Brunt: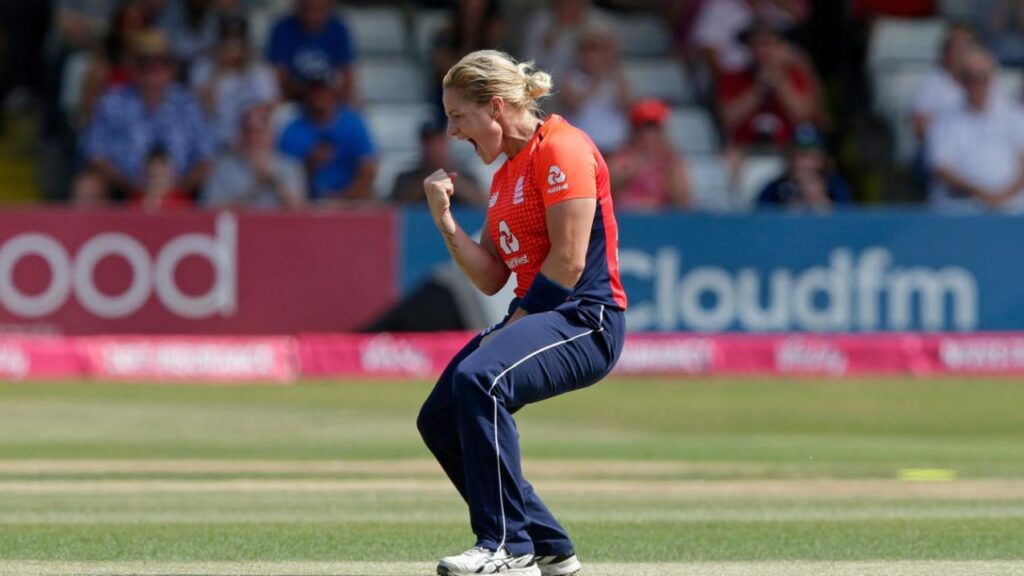 Katherine Helen Brunt is England's finest female fast bowler. She grew up in Swindon and played cricket for the England women's squad. She was crowned the winner of England's women's cricketer of the year award in 2006 and 2010.
Brunt is regarded as one of England's top female cricketers due to her aggressive attitude and successes. She is also considered as one of the finest fast bowlers in cricket history.
She was born in Yorkshire and played for the county's youth teams until she opted to retire at the age of 17 due to physical difficulties. During her time at Penistone Grammar, she attended school in Barnsley, South Yorkshire.
Achievements:
She was a member of England's World Cup team in South Africa the following year, as well as the Test match against New Zealand in 2004. England won the Ashes in 2005, and her first half-century helped the side win the World Cup in 2009.
Brunt always gets a special mention when talking about great women cricketers in the world.
3) Jhulan Goswami: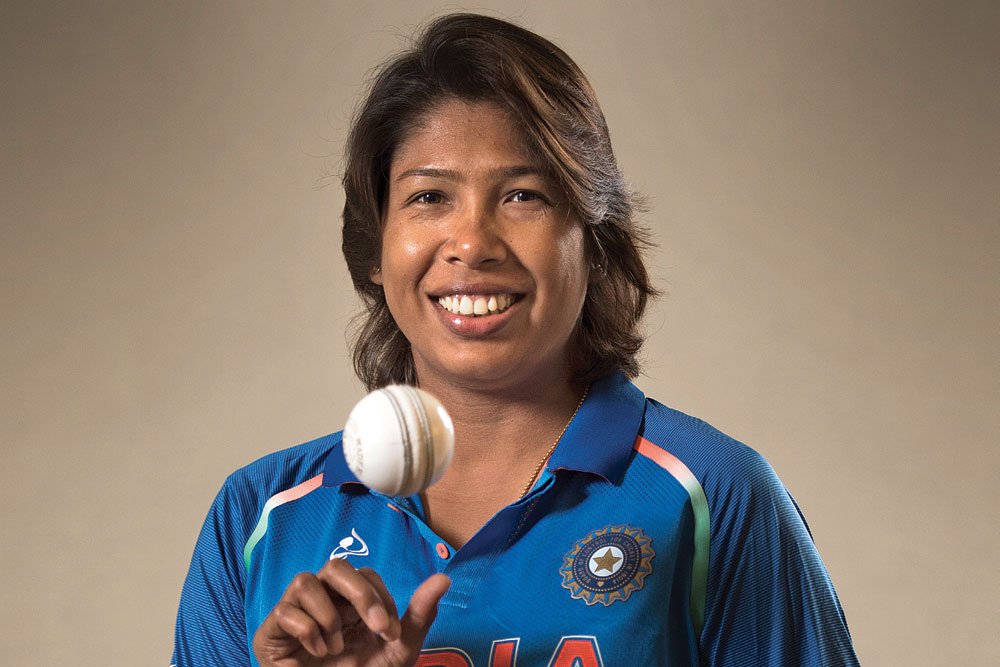 Jhulan Nishit Goswami, the former captain of India's women's national cricket team, was born in Delhi on November 25, 1982. Goswami is known for her batsmanship as well as her bowling talents.
Greatest female fast bowler:
She is one of the fastest female bowlers in history and is presently the fastest bowler in cricket after Cathryn Fitzpatrick retired. In August 2018, WT20Is announced Goswami's resignation.
She was selected ICC Women's Player of the Year in 2007, and she was awarded the M.A. Chidambaram Trophy for the finest women's cricketer in 2011. Sarita Goswami was ranked top in the ICC Women's ODI bowling rankings for January 2016.
Goswami has the most wickets in women's one-day international cricket. Her 200th WODI wicket came against South Africa in February 2018.
Jhulan Goswami is one of the great women cricketers in the world.
2) Sarah Jane Taylor: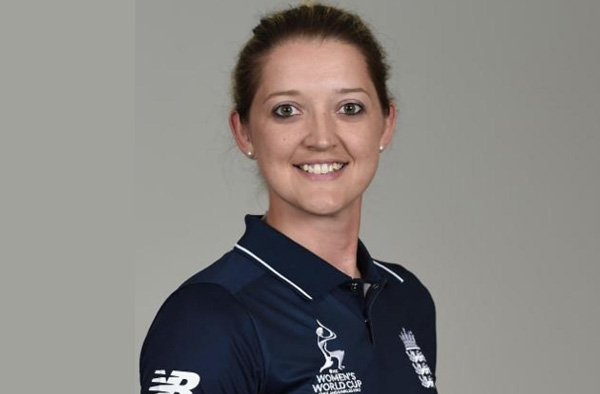 Taylor currently plays for Northern Diamonds and Sussex. She was born in Surrey on May 20, 1989. Her international career lasted from 2006 till she retired in 2019 due to anxiety issues. Her England career included 10 Tests, 126 One Day Internationals, and 90 Twenty20 Internationals.
Greatest Female Wicketkeeper:
Her past clubs include Wellington, Victoria, Adelaide Strikers, Lancashire Thunder, and Surrey Stars. She is a wicketkeeper-batswoman famed for her free-flowing stroke play in both limited-overs and Test cricket, and she is still regarded as one of the top women cricketers in the world.
Taylor's selection in the Brighton College boys' squad, as well as her future teammate Holly Colvin, sparked significant debate within the MCC. On 30 June 2009, she scored 120 runs at run-a-ball in the 2nd One Day International at Chelmsford. Her 118 against Australia became the greatest individual score by an Englishwoman, surpassing Enid Bakewell's 118 in 1973.
She broke the record for the best first-wicket stand in women's ODI cricket, with a 268-run partnership with Caroline Atkins hitting 129. Aside from her cricketing career, she is also one of the highest-paid athletes this year.
Whenever talking about women cricket players, Sarah jane Taylor is always one of the best women cricketers in the world.
1) Ellyse Perry: Best women cricketers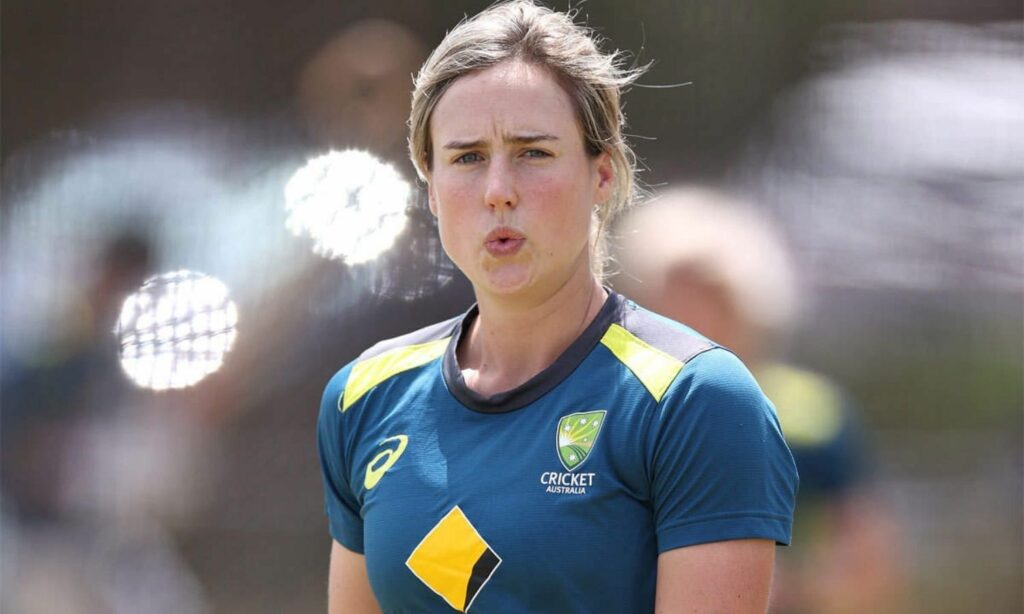 Ellyse Alexandra Perry, a former cricketer, and footballer were born in Australia on November 3, 1990. She competes for her country in each of these sports. She is also considered one of the most beautiful female athletes of all time. Perry, 16, earned her Australian football and cricket debut at the age of 16.
Best Female Athlete:
She became a pro athlete of cricket in 2014 after gradually evolving into a single sport. Perry's illustrious cricket career has flourished, and she is now largely regarded as one of the top female cricketers in 2022. Furthermore, she is one of the few athletes who has participated in various sports and succeeded in all of them.
Perry has established a number of statistics records over her career that highlight her ability as an all-rounder player. She was the first T20I player to score 1,000 runs and take 100 wickets.
Perry has the Australian record for the highest score by a woman in a Test (213 not out) and 150 wickets in women's ODIs. Perry has also won several honors, including the Rachael Heyhoe Flint Award three times and the Belinda Clark Award twice.
Perry is undoubtedly the best women cricketer in the world.
Get more cricket articles on Sportslibro.com