Paul Michael Levesque, better known by his ring moniker Triple H, is a professional wrestler, executive, and actor from the United States. Triple H is presently signed to WWE and serves as the company's Executive Vice President of Global Talent Strategy and Development. He is also the originator and executive producer of WWE's NXT brand.
Triple H has also won several championships throughout his wrestling career, including five Intercontinental titles, three world tag team titles (two World Tag Team Championship reigns and one Unified WWE Tag Team Championship reign), two European titles, and fourteen world titles, making him the company's seventh Triple Crown Champion and second Grand Slam Champion.
He has also won two Royal Rumble matches and a King of the Ring competition. Later in his career, Triple H rose to prominence for his behind-the-scenes efforts at WWE, including the creation of the developmental division NXT and plaudits for his financial acumen in professional wrestling.
The world of wrestling knows the side of Triple H inside the ring but the side of Triple H outside the ring is not known by many. Triple H was rumored to be in a relationship with Joan Marie Laurer between 1996 and 2000. Later in 2000, he went on to marry the very beautiful Stephanie McMahon. This article covers every detail about Triple H wife.
About Paul Levesque: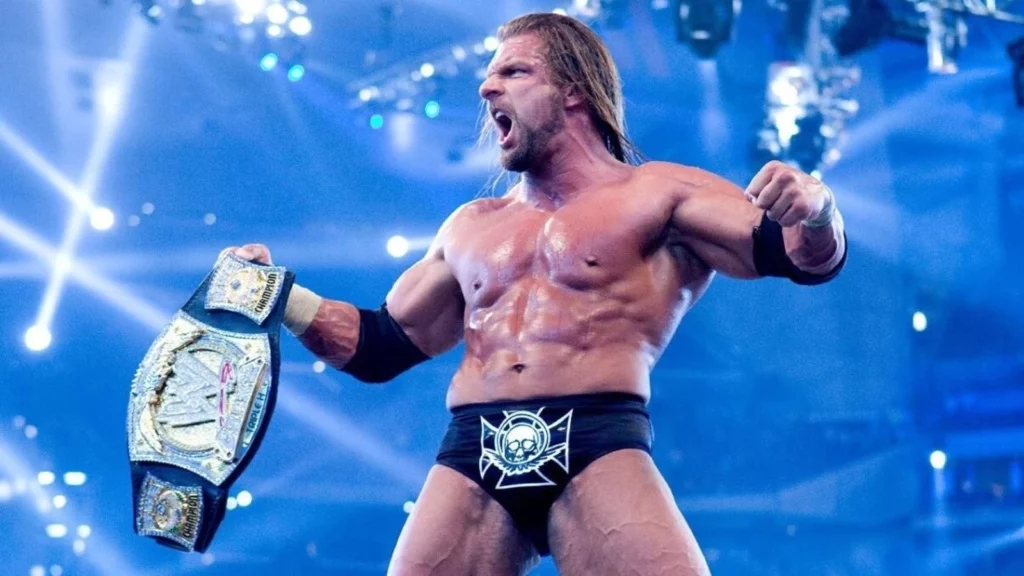 Paul Michael Levesque was born on July 27, 1969, in Nashua, New Hampshire. Lynn is his sister's name. When Paul Michael Levesque was young, he saw his first wrestling contest, which featured Chief Jay Strongbow. He went to Nashua South High School and played baseball and basketball. Following hi
s graduation in 1987, Levesque continued to compete in bodybuilding contests, having started at the age of 14 to appear like the professional wrestlers he watched on television and won the 1988 Mr. Teenage New Hampshire competition at the age of 19. While working as a gym manager in Nashua, he met world champion powerlifter Ted Arcidi, who was then hired by WWE.
Early Stages of Career: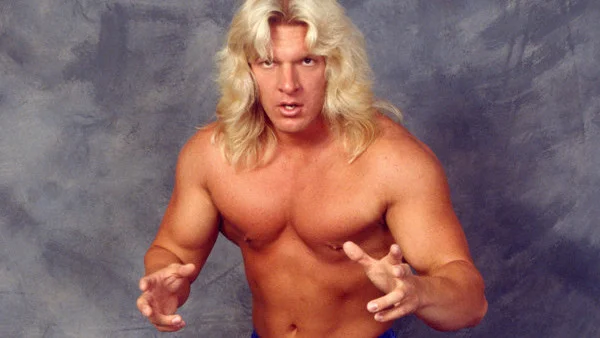 Paul Levesque began training as a professional wrestler at Killer Kowalski's school in Malden in early 1990. Chyna and Perry Saturn, both future WWF wrestlers, were among his classmates. Under the ring name Terra Ryzing, Paul Levesque made his professional debut on March 24, 1992, in Kowalski's organization, the International Wrestling Federation (IWF). Paul Levesque won the bout against Tony Roy. He won the International Wrestling Federation Heavyweight Championship after defeating Mad Dog Richard in July 1992. Levesque fought for numerous East Coast independent companies until 1993, and was managed by John Rodeo throughout that time.
World championship wrestling:
Paul Levesque, after leaving the International Wrestling Federation, signed a one-year contract with World Championship Wrestling in early 1994. (WCW). Levesque made his television debut at the World Championship Wrestling as Terror Risin', beating Keith Cole in his first wrestling match. His ring name was shortly amended to Terra Ryzing, which he maintained until mid-1994, when he was renamed, Jean-Paul Lévesque.
This ruse was based on his surname's French roots, and he was requested to talk with a French accent despite the fact that he did not speak the language. During this time, he began using the Pedigree as a finishing move. Lévesque had a brief feud with Alex Wright, which ended with Wright pinning him at Starrcade.
WWE Universe and World Heavyweight championship: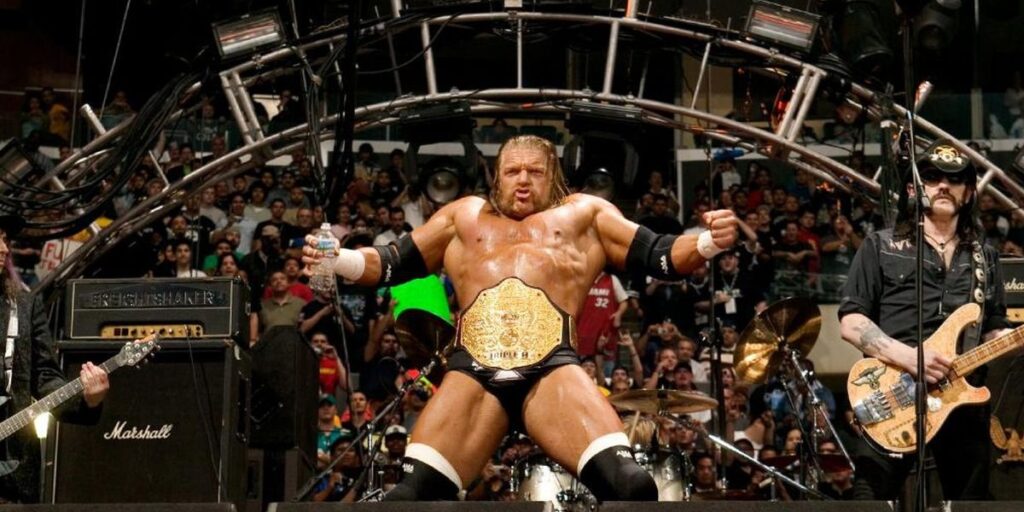 Triple H entered the books of WWE history in 1995. WWE history has never seen another wrestler as deadly as Triple H. The duo of Triple h and Stephanie McMahon has changed the course of WWE history.
After winning the Royal Rumble, Triple H was given an Undisputed WWF Championship match at WrestleMania X8, where he defeated Chris Jericho for the title. Triple H lost the championship to Hollywood Hulk Hogan at Backlash after holding it for a month. Due to the WWF draught lottery, Triple H became exclusive to SmackDown! roster and resumed his feud with Jericho, culminating in a Hell in a Cell battle at Judgment Day, which Triple H won.
Triple H beat Hogan in a #1 contender battle for the WWE Undisputed Championship at King of the Ring against The Undertaker on the June 6 edition of SmackDown!, but was unsuccessful at King of the Ring.
Before September 2, 2002, WWE acknowledged just one global champion for both Raw and SmackDown, the WWE Undisputed Champion! brands. After SummerSlam, WWE Undisputed Champion Brock Lesnar became a SmackDown! exclusive. The Raw brand is now without a world champion.
The Big Gold Belt (which had previously been used to signify the NWA World Heavyweight Championship and WCW World Heavyweight Championship) was then delivered to Triple H by Raw General Manager Eric Bischoff, crowning him the first World Heavyweight Champion. At Unforgiven, Triple H defended his championship in the wrestling match against Rob Van Dam after Ric Flair struck Van Dam with a sledgehammer.
Joan Marie Laurer: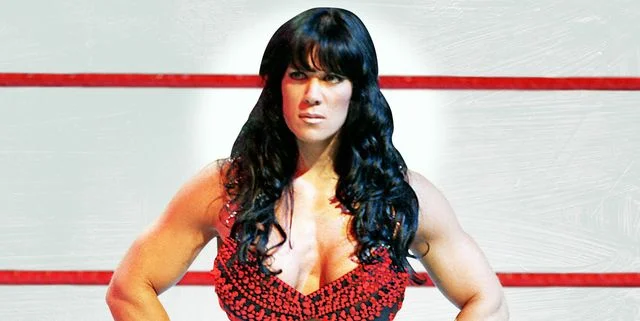 Joan Marie Laurer or Chyna was a professional wrestler, glamour model, author, pornographic actress, bodybuilder, and television personality from the United States.
In 1997, she rose to popularity in the World Wrestling Federation, where she was hailed as the "Ninth Wonder of the World." As the promotion's first female enforcer and a founding member of the stable D-Generation X, she held the WWF Intercontinental Championship (the first female performer to do so) twice and the WWF Women's Championship once. She was also the first woman to compete in the Royal Rumble match and the King of the Ring tournament, as well as being the WWF Championship's number one contender.
She left what WWE claimed, "an enduring legacy as the most powerful female competitor of all time" with singles victories over numerous renowned male wrestlers, including multiple-time world champions Triple H, Kurt Angle, Chris Jericho, and Jeff Jarrett. She performed intermittently after leaving the WWF in 2001, with New Japan Pro-Wrestling (NJPW) in 2002 and Total Nonstop Action Wrestling (TNA) in 2011. The latter was her final ring appearance.
Laurer was discovered dead at her house in Redondo Beach, California, on April 20, 2016. She was 46 years old. Her manager, Anthony Anzaldo, became worried when she failed to publish updates or material to her typical social media venues for many days, and her corpse was later discovered in her apartment. According to initial police reports, she looked to have died as a result of an accidental drug overdose or natural causes. Anzaldo claimed that any overdose was unintentional, alleging that she was prescribed medicines but misused them.
Triple H and Laurer first kept their connection from their coworkers because she was concerned that others would assume she "slept her way to the top." They also shared a home for a period. Some argue that Triple H began his romance with Stephanie McMahon while still dating Laurer. Laurer's sister Kathy Hamilton told Bleacher Report after her death that while Levesque "was really wonderful to Joanie," the pair differed over future family plans (Triple H wanted children and Laurer did not), and that Laurer's addictions and mental health problems also led to their divorce.
Stephanie Mcmahon: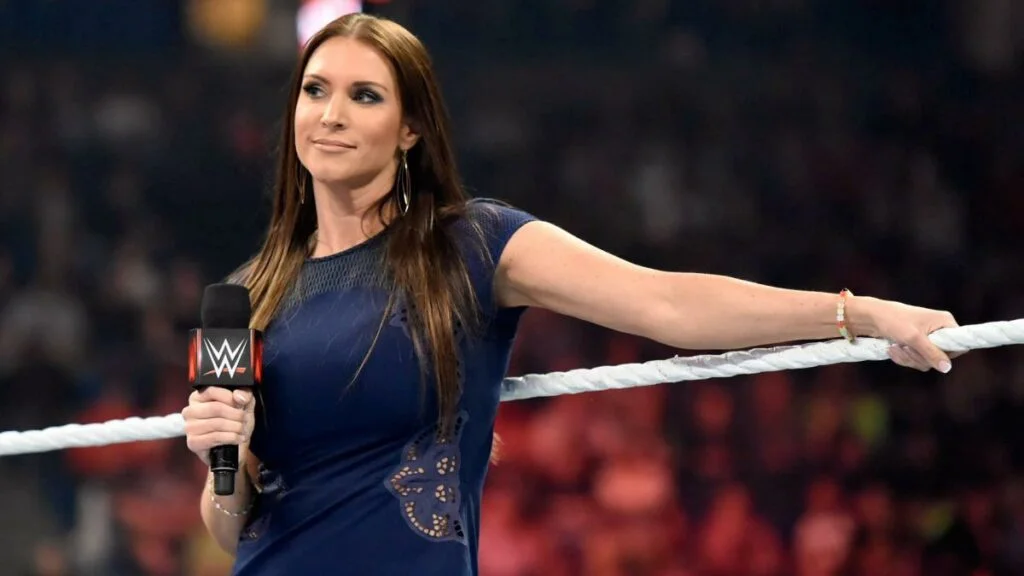 Triple H wife Stephanie McMahon is a businesswoman and former professional wrestler from the United States. She is WWE's chief brand officer (CBO) and appears as a powerhouse on the Raw, NXT, and SmackDown brands. As a part of the McMahon family, Triple H wife is a fourth-generation wrestling promoter. She has worked with WWE since she was a little girl, first as a receptionist, then in different front office duties up to and including her current CBO post.
Triple H wife is the great-granddaughter of Roderick "Jess" McMahon, the granddaughter of Vincent J. McMahon, the daughter of WWE Chairman and CEO Vincent McMahon, and a retired WWE CEO and former SBA Administrator.
Early Life of Stephanie Mcmahon:
Triple H wife Stephanie McMahon was born in Hartford, Connecticut on September 24, 1976, to Linda McMahon and Vince McMahon. Shane McMahon is her only sibling. The family relocated to Greenwich, Connecticut, shortly after her birth. Throughout her early school years, she attended the elite Greenwich Country Day School.
Triple H wife McMahon first featured in World Wrestling Federation (WWF) retail catalogs at the age of 13, sporting T-shirts and caps. She attended Boston University after graduating from Greenwich High School in 1994, where she obtained a degree in Communications in 1998. Triple H wife began working full-time with the WWF after graduating in 1998.
Professional Wrestling Career:
Vince McMahon and Helmsley Era: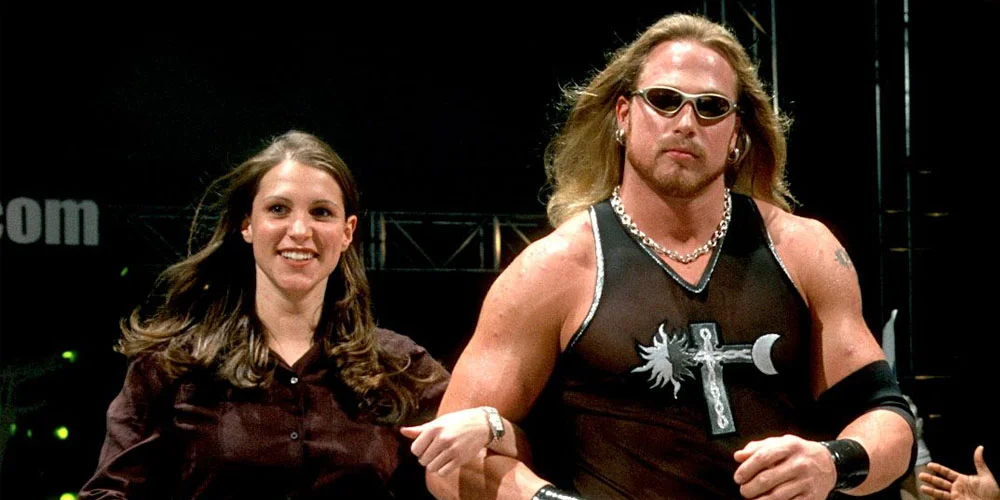 Triple H wife Stephanie McMahon made her debut as Vince McMahon's innocent and pleasant daughter during an on-screen storyline involving Vince and The Undertaker in early 1999, at the idea of WWF writer Vince Russo. At the conclusion of the April Backlash pay-per-view, The Undertaker pursued and abducted Stephanie McMahon, which resulted in him almost marrying her in the middle of the ring the next night on Raw before being saved by Stone Cold Steve Austin.
After that, Triple H wife was in a relationship with the professional wrestler Test until Triple H presented a video in which he drugged Stephanie McMahon and drove her to Las Vegas, Nevada, where they married in a drive-through wedding. Triple H wife Stephanie McMahon appeared to despise Triple H at first, but when Triple H defeated her father in a No Holds Barred Match at the first Armageddon event, she departed with him after hugging. Stephanie McMah
On confronted Vince McMahon the next night on Raw. Triple H wife Stephanie turned on him after revealing that the wedding was a premeditated occurrence in order to get revenge on her father for the aforementioned kidnappings, transforming her into a villain. The on-screen story of Triple h and Stephanie McMahon started right from this point.
In late 1999, with Vince McMahon being out due to injuries caused by Triple H at the Armageddon pay-per-view, Triple H and Stephanie McMahon took over the WWF on-screen, a time is known as the "McMahon-Helmsley Era" and ruled by the McMahon-Helmsley Faction.
After beating champion Jacqueline with the aid of Tori and D-Generation X on the March 28 edition of SmackDown!, Triple H had the WWF Championship and Stephanie McMahon held the WWF Women's Championship. On June 6 and 16, Triple H wife Stephanie McMahon successfully defended her championship against Lita on SmackDown. McMahon reunited with her father and brother during WrestleMania 2000, when they assisted Triple H in defending his championship against The Rock, leaving Linda McMahon as the family's only fan favorite.
Divorce with Triple H:
Triple h and Stephanie McMahon, as a part of the storyline, got divorced after Stephanie Mcmahon reveal that she was pregnant. Later, Triple h found out that she was lying and left at the altar during the renewal ceremony. McMahon was the special guest referee in a match at No Way Out between Kurt Angle and Triple H, with Triple H's WrestleMania Undisputed WWF Championship shot on the line.
Despite the fact that Angle won due to McMahon's biased officiating, Triple H defeated him the next night to reclaim his championship shot. McMahon then sided with her former adversary, Chris Jericho. Despite McMahon's meddling, Jericho was defeated by Triple H at WrestleMania X8 on March 17.
Jericho and Stephanie McMahon were defeated by Triple H in a triple threat match for the Undisputed Championship on the March 25 episode of Raw, with the condition that if McMahon was pinned, she would be forced to quit the WWF. McMahon came close to one count to winning the contest but ultimately ended up getting pinned by Triple h.
General Manager of Smackdown: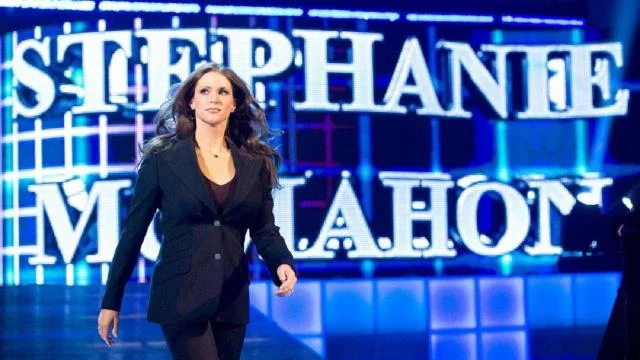 Triple H wife McMahon returned to the WWE as the general manager of SmackDown! on July 18, 2002. McMahon, in contrast to her McMahon-Helmsley period villain reputation, became a fan favorite when she began to prefer fan favorite wrestlers at the time. She had a disagreement with Raw General Manager Eric Bischoff. McMahon and Bischoff kissed during a Halloween party on the October 31 edition of SmackDown! when McMahon was dressed as a witch and Bischoff was disguised as her father under a mask.
Triple H wife McMahon was credited with bringing back the WWE United States Championship and inventing the WWE Tag Team Championship. She was also responsible for bringing Hulk Hogan back to SmackDown!, which strained her relationship with her father.
Vince McMahon began to resent Stephanie's attempts to dissuade him from having an affair with Sable in the summer of 2003. In a contentious SmackDown! segment, John Cena demanded that Stephanie pull Sable's top off and that he be allowed to slap Stephanie's buttocks; she consented, and he smacked her buttocks, following which she walked backstage, attacked Sable, and ripped Sable's top off, temporarily exposing Sable's breasts on the broadcast.
The animosity culminated in No Mercy's controversial first-ever father-daughter "I Quit" match. McMahon was attended in her match by her mother, WWE CEO Linda McMahon, while Sable accompanied Vince. McMahon was defeated when Linda at ringside threw in the towel on her behalf after Vince refused to release a choke he had on her with a lead pipe.
Triple H wife Stephanie McMahon was forced to resign as SmackDown! General Manager as a result of the loss. Stephanie was married to Paul Levesque or better known as Triple H that week, therefore the match was manufactured to keep her out of storylines.
Sporadic Apprearences and Raw General Manager: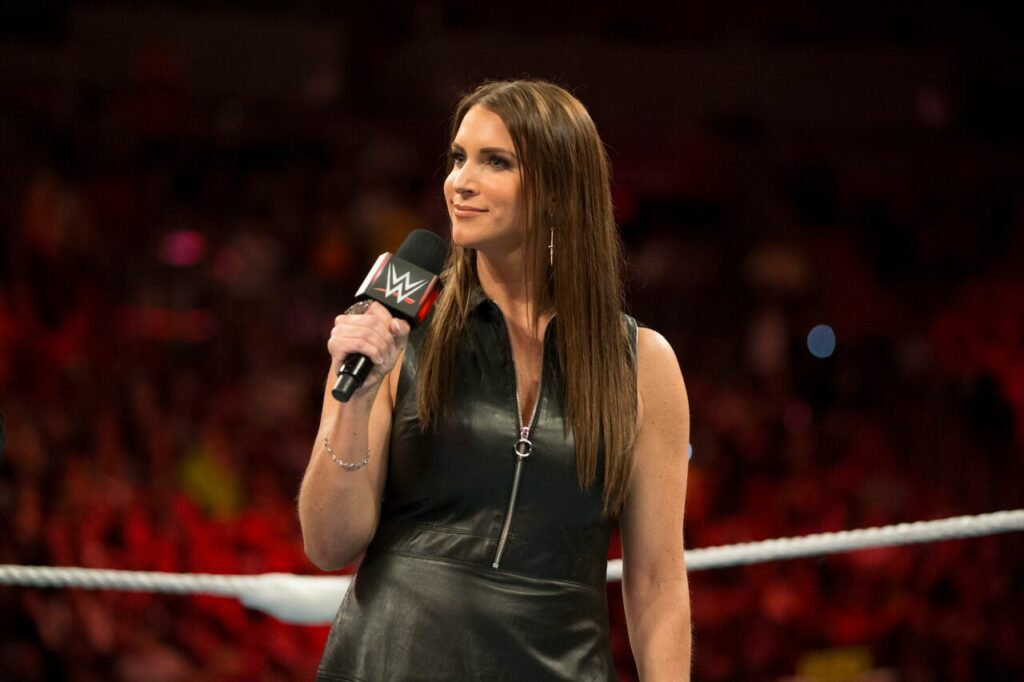 The story of Triple h and Stephanie McMahon kept on continuing on screen with Stephanie having sporadic appearances. Stephanie McMahon made a huge impact when she became the General manager of Raw.
After Adamle stepped down as General Manager of RAW in 2008, Triple H wife McMahon quickly took over the brand and (reignited her feud) by having altercations with Chris Jericho in the weeks that followed, which resulted in her firing him (although he was later reinstated). Following the return of her father, Vince, the family resumed a rivalry with Randy Orton, who initiated the storyline by punching Vince in the head.
Randy Orton and his alliance, The Legacy, punched Shane in the head and delivered an RKO on McMahon after a few weeks of fighting. Following the incident, Triple H, her real-life husband, chased him out of the ring. When Orton attacked and kissed Stephanie, the antagonism between Orton, the Legacy, and the McMahons heated up. The feud between Triple H and the Legacy resumed at WrestleMania 25 when Triple H defended the WWE Championship against Orton. Orton won the belt at Backlash the following month. McMahon quit Raw and stepped away from WWE television after Backlash.
After that its sporadic appearances of Stephanie kept on continuing till 2013. On the 1000th edition of Raw on July 23, 2012, McMahon approached and then slapped Paul Heyman in order to persuade him to approve a bout between Brock Lesnar and Triple H at SummerSlam. McMahon honored longtime on-screen opponent Trish Stratus into the WWE Hall of Fame on April 6, 2013.
McMahon made an appearance on June 3, 2013, to reveal her decision not to allow Triple H to participate that night. McMahon confronted new Divas Champion AJ Lee on the June 17 edition of Raw. McMahon removed Vickie Guerrero from the post of Raw Managing Supervisor on the July 8 edition of Raw after the WWE Universe voted "Failed" during Guerrero's work review.
The Authority:
McMahon turned villain on the August 19 in 2013 episode of Raw when she interrupted Daniel Bryan and praised her husband Triple H actions at SummerSlam the night before, informing Bryan that he wasn't fit to be the company's face. Later that night, McMahon joined Triple H and her father in celebrating Randy Orton's WWE Championship Coronation, during which Daniel Bryan was assaulted by The Shield and then Orton.
McMahon signed a three-year performer contract with the WWE in November 2013, confirming her status as a regular on the company's programming. Stephanie and Triple H continued to rule the company as a controlling "power couple" dubbed The Authority.
Mr. McMahon revealed Stephanie as the Raw brand's commissioner on the July 11 2016, edition of Raw, while Shane was designated the SmackDown brand's commissioner in order for them to fight against each other in the forthcoming re-established brand extension. Stephanie named Mick Foley as Raw General Manager the next week on Raw. Stephanie and Mick Foley revealed the WWE Universal Championship will be the primary championship on Raw the next week.
Controversy:
Stephanie McMahon, in the same way as other high-profile figures, has been engaged with a couple of contentions throughout the long term.
One of the striking debates including Stephanie McMahon was her on-screen persona as a contemptible person during the "Mentality Time" of WWE programming in the last part of the 1990s and mid 2000s. Her personality was much of the time engaged with storylines that were reprimanded for their portrayal of ladies, including externalization and double-dealing. A few pundits contended that these storylines added to a culture of sexism inside the wrestling business.
Another contention including Stephanie McMahon was her help for the "Saudi Vision 2030" drive, which planned to modernize Saudi Arabia's economy and society. In 2018, WWE held its very first compensation per-view occasion in Saudi Arabia as a feature of a drawn out organization with the Saudi government. Nonetheless, the occasion was met with analysis because of the country's unfortunate basic freedoms record, especially its treatment of ladies and LGBTQ+ people. Stephanie McMahon protected WWE's choice to hold the occasion, contending that it could assist with advancing change in the country.
Triple H and Stephanie McMahon: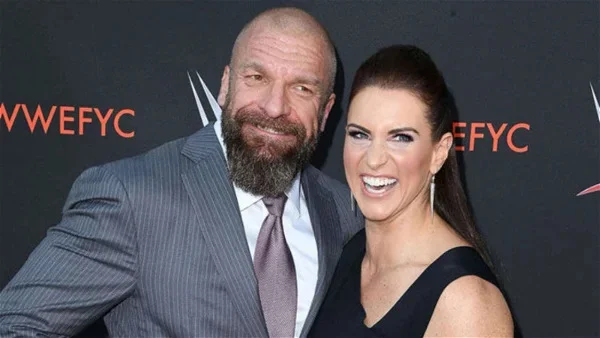 During their staged relationship in 2000, Triple H and Stephanie McMahon started dating in real life. Triple H and Stephanie pair got engaged on Valentine's Day in 2003 and married on October 25, 2003, at St. Teresa of Avila Church in Sleepy Hollow, New York, in a Roman Catholic wedding. Despite Laurer's allegations that his relationship with McMahon began while they were still together, Triple H said in a radio interview with Opie and Anthony in 2004 that he began seeing McMahon after being away from his former girlfriend, Joanie "Chyna" Laurer, for some time.
Stephanie adopted her husband's surname and formally changed her middle name to McMahon after their marriage. Triple H and Stephanie have three daughters namely Aurora Rose Levesque born in 2006, Murphy Claire Levesque born in 2008, and Vaughn Evelyn Levesque born in 2010.
Triple h and Stephanie have been together ever since they got married. Even after having differences on screen, their real life was never affected ever since they started dating. The moment when the two professional wrestling giants started dating, they knew it that it would be difficult to keep their on-screen and off-screen life separate but they still decided to go one with it. Triple h and their wife Stephanie at one point decided to give up on their relationship but they managed to go through the tough times and came out stronger.
Get more WWE News on Sportslibro.com.