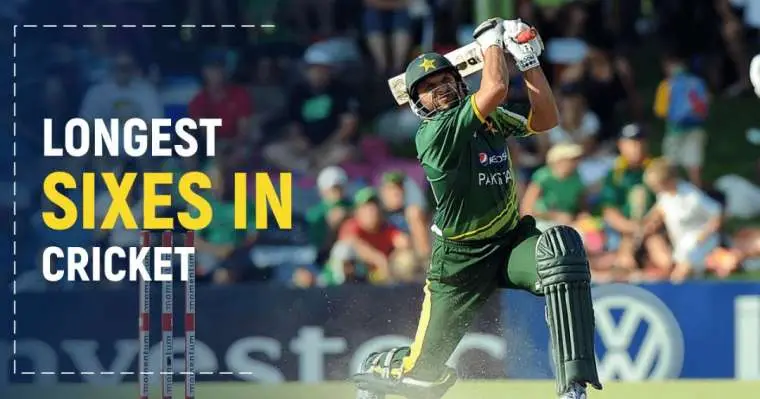 There are few better sights in any form of cricket from Eden Gardens to Edgbaston than that of a ball being sent sailing high over the boundary rope for six. The sound of a perfectly timed hook over a deep square leg is also up there among the most emotive that sports have to offer.
In the modern era, with white ball action all the rage, big hitters are big business and pull punters through the turnstiles while captivating a global television audience with their remarkable ability to conjure up something out of nothing.
More of the same is to be expected when the ICC Men's T20 World Cup heads to Australia later this year, with there set to be some serious firepower on show at an event that has India currently topping cricket betting markets at 7/2 for global glory Down Under.
With there only 120 balls to play with in the shortest format of the international game, runs have to be accrued quickly in order to either post a potentially match-winning score or chase down a target that has been set by ambitious rivals. Therefore, teams with reliable big hitters are likely to feature in the cricket betting tips due to how they can rack up runs quickly.
There is no better way to get the scoreboard ticking over than going long, and history may be there for the making if some of the strongest arms in cricket get willow to connect perfectly with leather in 2022.
The biggest sixes of all time
5. Corey Anderson – 122 metres
The New Zealand all-rounder struck his mighty blow against India back in 2014 as part of a series that saw him register a 36-ball century at one stage – the quickest ton in ODI internationals at the time.
4. Liam Livingstone – 122 metres
Another middle-order power-hitter to have been unearthed by England, with a legend that has a T20 hundred to his name going very big against Pakistan in 2021.
3. Martin Guptill – 127 metres
Widely regarded as one of the most destructive openers in limited-overs cricket, the giant New Zealander can be difficult to rein in once early momentum is established – as South Africa discovered in 2012.
2. Brett Lee – 130 metres
The Australian pace bowler was better known for beating the bat with swinging deliveries than wielding one himself, but he was no mug in the scoring stakes and held the biggest six record for some eight years after hitting one particular sweet spot against England in 2005.
1- Shahid Afridi – 153 metres
It comes as no real surprise to find a Pakistan legend perched at the top of a notable chart, with 'Boom Boom' renowned for his moments of magic in the middle – with one giant swing against South Africa in 2013 seeing him raise a bar of individual brilliance to a height that nobody else has been able to reach.
There are plenty more iconic names inside the top 10 of the biggest sixes, with Afridi earning the second entry in spot No.7. Indian superstars Yuvraj Singh and MS Dhoni make the grade, as do former Australia captain Mark Waugh and West Indies talisman Chris Gayle, but you get the sense that history books will be re-written on a regular basis over the coming years as power-hitting takes on ever greater importance.