Cricket has produced a plethora of great players who have elevated the game's reputation around the world.
On the other hand, many players fell short of expectations and were kicked off the team early.
Cricket is a popular sport, and players' performances are sometimes overstated as a result of the emotionally aroused fanbase.
They show a lot of potential in the beginning, but they don't get very far. Some are lucky enough to have the team's support and can continue to play without performing.
However, they frequently wind up becoming a liability rather than an advantage to the team.
Typically, their inclusion in the team is contingent on a few of previous performances.
These overrated players fade away with the passage of time. Some are consumed by injuries, while others are forgotten due to their inability to contribute to the game.
Here is the list of 15 most overrated cricketers in international cricket.
15) Piyush Chawla:
Piyush Chawla was called up to the Indian team for a test match against England in 2006. Along with the famous Harbhajan Singh, he was seen as a potential leg spinner to counterattack the opponent. However, he did not shine brightly.
His inconsistency with the bowl led to his exclusion from the team. He did, however, have many more opportunities.
He was also a member of the World Cup-winning squad in 2011. This selection was made as a result of an overestimation of a player. His international stats aren't particularly impressive.
After the 2011 World Cup, selectors of the indian team never glanced back at him. He is one of the most overrated indian cricketers.
14) Yusuf Pathan: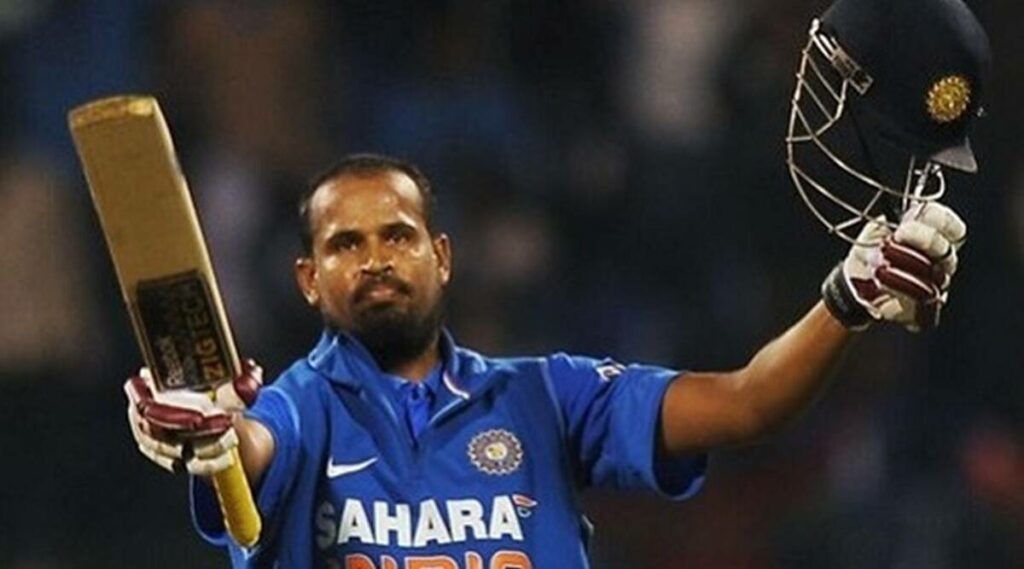 Yusuf Pathan entered the Indian team in the final of the T20 World Cup in 2007 as a delighted hard-hitting batsman and a useful part-time spinner. His younger brother was already a well-known player at the time.
He rose to prominence with his 96-ball-123-run innings against New Zealand. He made a big contribution to the middle order's stability.
But, as time passed, his bright start began to fade. It's difficult to label him as one of the most overrated cricketers, but his statistics and performances show otherwise. His influence in international cricket was far less than in the IPL.
Indian cricket may not have another hard hitter like him but his inconsistent performances made him one of the most overrated Indian cricketers.
13) Jesse Ryder: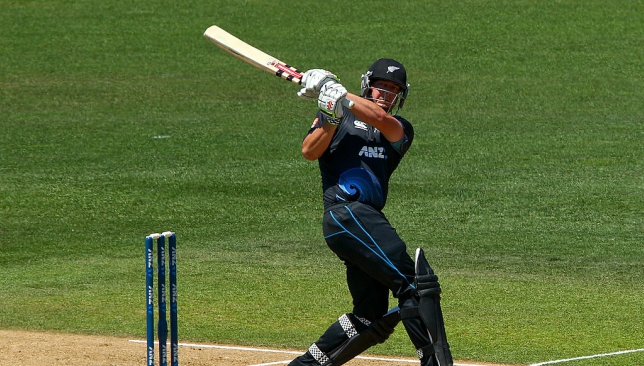 Jesse Ryder was a true talent who emerged from New Zealand National team. But it was his crazy and belligerent behaviour off the field that contributed to his demise. He was the polar antithesis of the typical Kiwi player.
In 2013, he was involved in a vicious fight in which he was assaulted. He was in a coma as a result of his brain injury. It was difficult for him.
Aside from that, the correlation between his overall performance and talent has always been exaggerated. In white-ball contests, he averaged less than 35 points.
He only appeared in 18 Tests in his international career. The way we talk about him does not correspond to his significance.
12) Jason Roy:
Because of his ball-one onslaught, Jason Roy is occasionally compared to the legendary Virender Sehwag.
He is without a doubt one of the most exquisite and offensive openers in the world. However, he has not had the impact that was expected of him.
He began his career in 2014 and has performed admirably in ODIs for the national team thus far. Many, however, do not consider him an all-format batsman. He has not performed well in tests. Even in Twenty20 Internationals, he averages less than 25.
In world cricket, he maybe among a bit overrated cricketers but he seems to perform much better in domestic cricket games than his international games which is why he is considered as one of the most overrated cricketers.
11) Ravi Bopara: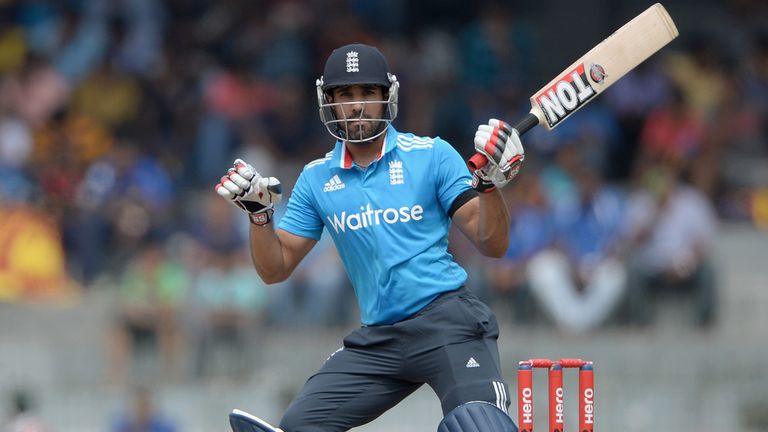 Ravi Bopara was another outstanding all-rounder for England. His bat and bowling abilities appeared to be an excellent tool for strengthening the English middle-order.
He has been in and out of the national squad since making his debut in 2007, owing to his inconsistent performances.
Because other better players were unavailable, he got to play a lot of matches. His statistics tell the same story. Despite his performance in some critical matches, Bopara gradually fell into the background as stronger all-rounders arose.
Nobody today really knows where is Ravi Bopara, what is Ravi Bopara upto and even he is playing cricket or not. This makes him one of the most overrated cricketers.
10) Lahiru Thirimanne: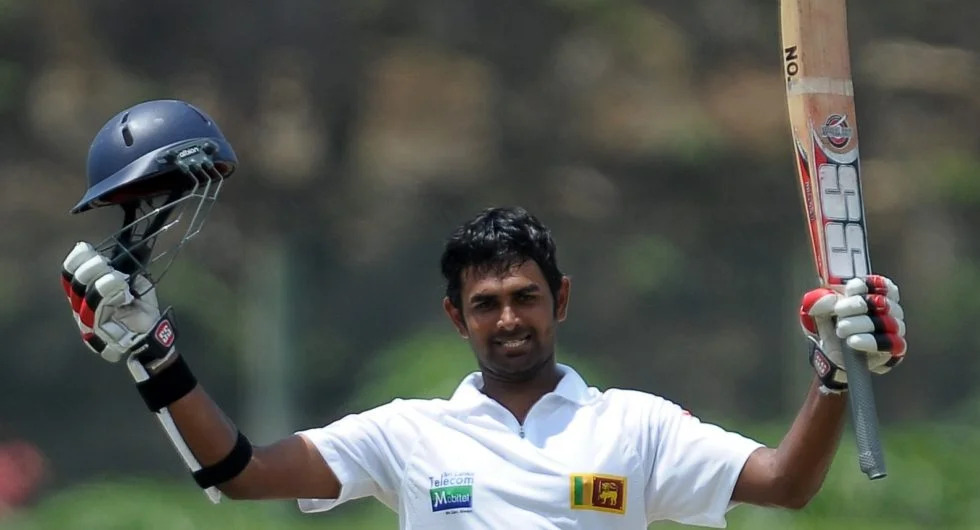 After greats like Mahela Jayawardene and Kumara Sangakkara retired, Sri Lankan cricket suffered greatly.
Their batting order became woefully unproductive. Lahiru Thirimanne's performance at the time provided many optimism in difficult times.
Thirimanne was regarded as Sangakkara's heir. His poise and elegance were on display, but only for a brief period.
Sri Lankan cricket had no choice but to rely on him, but his performance deteriorated with each passing day.
As a result, many cricket experts began to regard him as overrated. Sri Lankan selectors have already begun to prioritise younger players and have forgotten about him.
After his test debut, he seemed to be performing in test cricket and wanted to be a test cricketer but could not become the one Sri lanka wanted and turned out to be an overrated cricketer and probably one of the most overrated cricketers Sri lanka has ever produced.
9) Hasan Ali: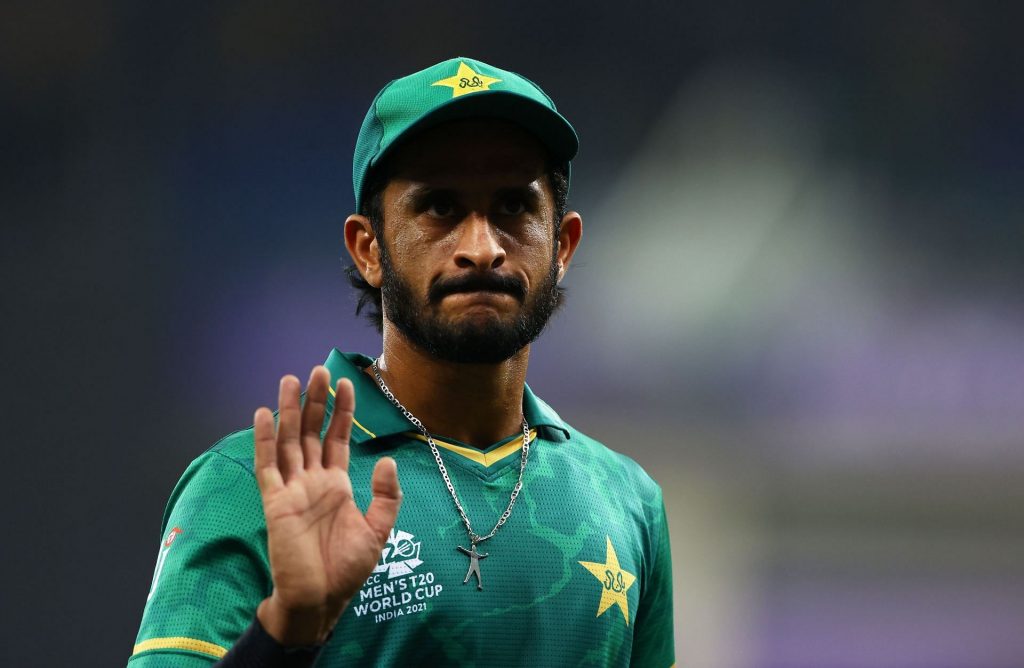 Hasan Ali is a Pakistani fast bowling talent who has become an unstoppable member of the national team in all formats. In 2016, he made his debut.
He has had some incredible performances in all formats, but he is being spoken about as if he is already a great bowler, which makes him a little overrated in the eyes of fans all around the world.
His statistics are impressive. He can bowl spells that will demolish any batting lineup, but he also gets crushed all over the place.
He might be fantastic one moment and terrible the next. He still has a lot to work on. But at present, even the Pakistani fans consider him as an overrated cricketer for their national side.
8) Matthew Wade: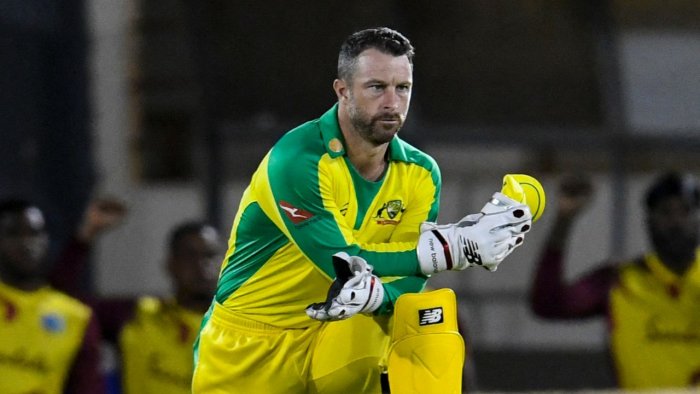 In 2011, a blossoming domestic talent made his international debut against South Africa. Wade accomplished an excellent job as a developing batsman at first. Australia's cricket squad is led by wicketkeeper Mathew Wade.
Unfortunately, Wade is regarded as one of the most overrated cricketers, having failed to maintain his team's outstanding performances over time. Wade's total performance has been poor thus far due to his 25.8 average in 94 ODIs and 29.9 average in 36 test matches.
Wade, who is still regarded as one of the best wicket keeping skills of all time, is widely seen as overrated by cricket fans and coaches alike.
The last proper innings played by Matthew wade as remembered by the world is the 3 sixes he hit during the 2020 T20 World Cup semi finals against Shaheen Afridi. After that he has played so many matches both in international cricket and domestic cricket but has not made a single game worth watching.
This inconsistency in the game drive him to the list of most overrated cricketers.
7) Chris Cairns: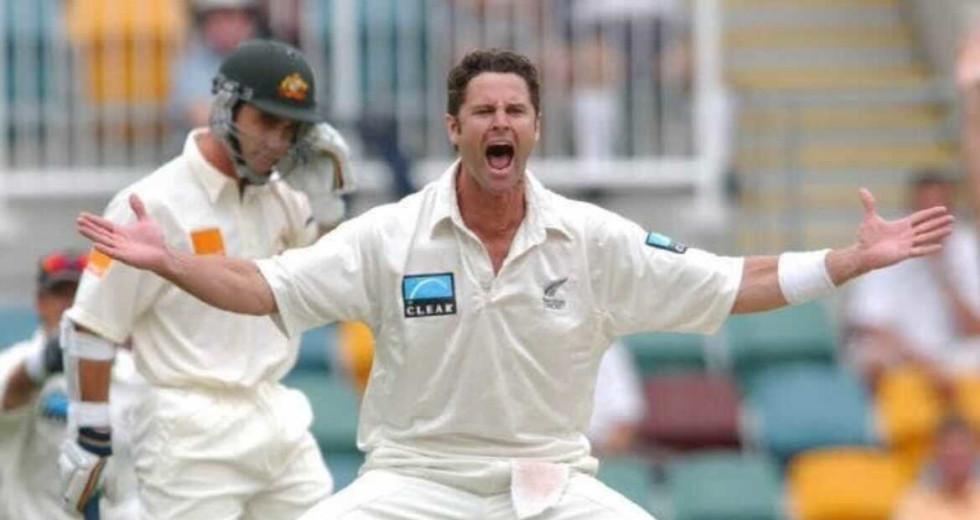 Christopher Lance Cairns is a former New Zealand cricketer and former ODI captain who was an all-rounder for the Kiwis. Cairns had a batting average of 33.53 and a bowling average of 29.40 in his Test career.
He was named one of five Wisden Cricketers of the Year in 2000. He has played in four ICC Cricket World Cup tournaments, in 1992, 1996, 1999, and 2003. He is recognised as one of the game's greatest allrounders.
Lance Cairns, a former New Zealand cricketer, is his father. He was a member of the New Zealand One-day and Test teams, as well as the Canterbury New Zealand domestic championship squad.
Christ was noted for his superb all-rounder skills after breaking Viv Richards' record for the most sixes hit in the format. Cairns' fortunes changed dramatically after charges of match-fixing arose in an ICC probe.
Cairns was accused of systemic game manipulation in the Indian Premier League, where he commanded the Chandigarh Lions after being fired by that team. Cairns has refuted these allegations.
However, this catastrophe ended his career, and cricket fans regarded Cairns as one of the most overrated cricketers.
6) Denesh Ramdin:
Denesh Ramdin is a Trinidadian cricketer who represents the West Indies at the international level. He bats and wicketkeepers right-handed.
Ramdin made his Test and One Day International debuts in July 2005, against Sri Lanka and India, respectively. He holds the record for the best ODI score by a West Indian wicket-keeper, 169, and the second-highest in Tests, 166.
Ramdin was released from the team in 2010, and his central contract was not renewed. In 2011, he was recalled to the ODI team, and in 2012, he was recalled to the Test team. Ramdin was named captain of Trinidad & Tobago in November 2011.
In May 2014, he was named Test captain after the West Indies elected to replace Darren Sammy.
Ramdin has established himself as an outstanding wicketkeeper among cricket fans. Denesh Ramdin, on the other hand, was far from the batsman who propelled the West Indies forward with his total batting prowess.
He was unable to be a multi-talented player capable of assisting the West Indies cricket, and team management did not consider him suitable for the team.
Ramdin is a failure and one of the most overrated cricketers who could not establish themselves to be in the team due to management's lack of interest.
5) Albie Morkel: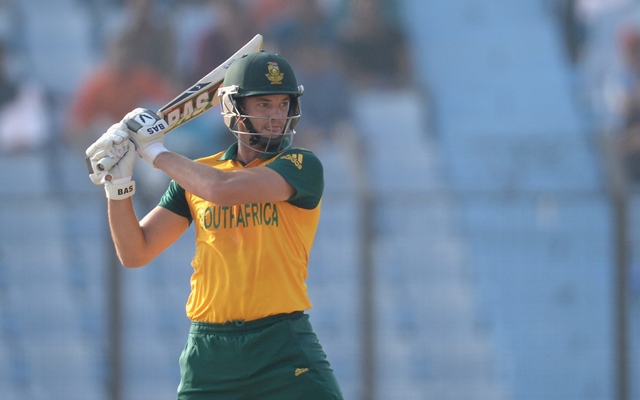 Albie Morkel, born Johannes Albertus Morkel, is a former South African cricketer. He is a left-handed batsman who bowls right-arm medium quick. He was dubbed "the next Lance Klusener" from an early age and is well-known for his six-hitting prowess. Morné Morkel, Albie's younger brother, also played international cricket for South Africa, while his father, Albert, played provincial cricket in South Africa.
He has a particularly strong first-class record, with a 44.0 batting average and a 29.0 bowling average. He announced his retirement from all forms of cricket in January 2019.
He is currently the assistant coach of Namibia's national cricket team, which qualified for the 2020 ICC T20 World Cup in UAE.
Albie Morkel, born Johannes Albertus Morkel, is a former South African international cricketer. With his superb first-class cricket bowling, he drew the attention of selectors.
Morkel was selected for the South African team but never demonstrated his consistency in being in the appropriate place. Morkel is one of the most overrated cricketers of all time due to his failure to succeed despite numerous opportunities.
Morkel, on the other hand, has the capacity to hit the biggest balls, as he shown numerous times in the IPL. Morkel also holds the record for the longest six in IPL history, at 125 metres.
4) S. Sreesanth:
Shanthakumaran Nair Sreesanth is a former Indian cricketer and film actor who competed in all formats of the game. He bowls right-arm fast-medium pace and bats right-handed tail-ender. He represented Kerala in first-class cricket. He was a member of the Rajasthan Royals in the Indian Premier League (IPL).
He is also the first Kerala Ranji player to have represented India in Twenty20 cricket. After being sentenced to life in prison for match-fixing in the 2013 IPL, the ban was reduced to seven years in August 2019. In 2020, he gets selected for the Kerala cricket team once more, and his career in national cricket continues.
In 2018, he competed in the popular reality show Bigg Boss and finished second. Sreesanth performed as an actor in Bollywood after finishing his cricket career. Several of his followers commonly regarded him at the time as one of the best multi-talented athletes of all time.
However, the athlete never established a reputation as a brilliant player and is regarded as one of the most overrated cricketers of all time.
Sreesanth declared his retirement from domestic cricket in March 2022. Maybe he was an outstanding bowler for indian cricket but had he kept himself clean, he would not have been chosen by the cricket fans to be in this list.
3) Angelo Mathews: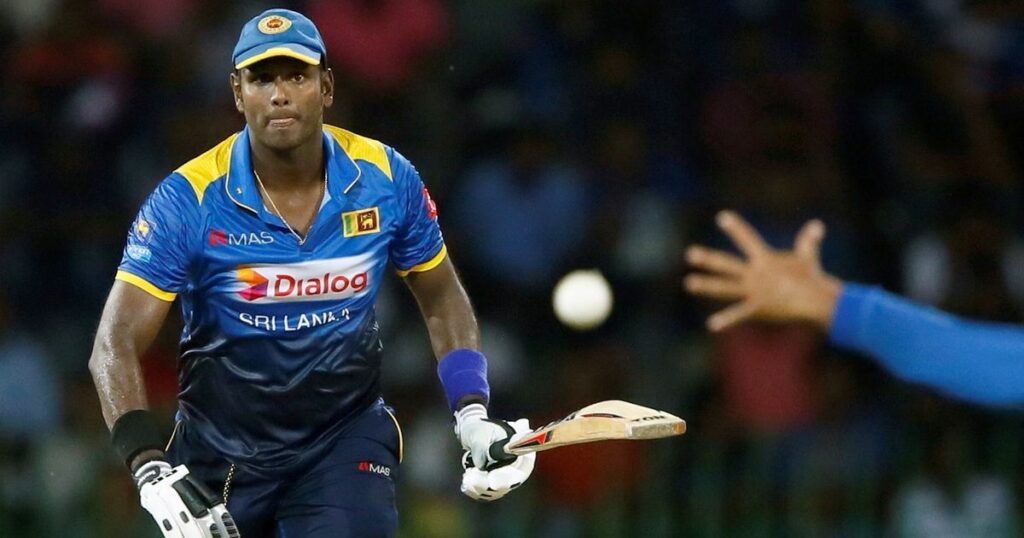 Angelo Davis Mathews is a former Sri Lankan captain and professional cricketer. He was also a major player of the team that won the 2014 ICC World Twenty20, as well as a member of the teams that reached the finals of the 2011 Cricket World Cup, the 2009 ICC World Twenty20, and the 2012 ICC World Twenty20.
Mathews, an occasional bowler who can throw swinging match-winning spells, owns the record for the best ninth wicket partnership in ODI cricket with Lasith Malinga.
Angelo Davis Mathews, better known as Angelo Mathews, is a former captain of the Sri Lanka cricket team. Mathews began his career as a brilliant all-rounder who demonstrated his remarkable ability to everyone.
However, despite attaining a high ranking on the national squad, Mathews was unable to stay on for an extended period of time due to his poor performance statistics. Despite this, many of his supporters see him as one of the finest all-rounders in cricket history.
Aside from that, he faced some fan criticism for his general poor performance, and he is regarded as one of the most overrated cricketers of all time.
Having fast bowlers and middle order batsman like him with an early burst could have been proved very beneficial for the team if he could maintain his consistency.
2) Umar Akmal: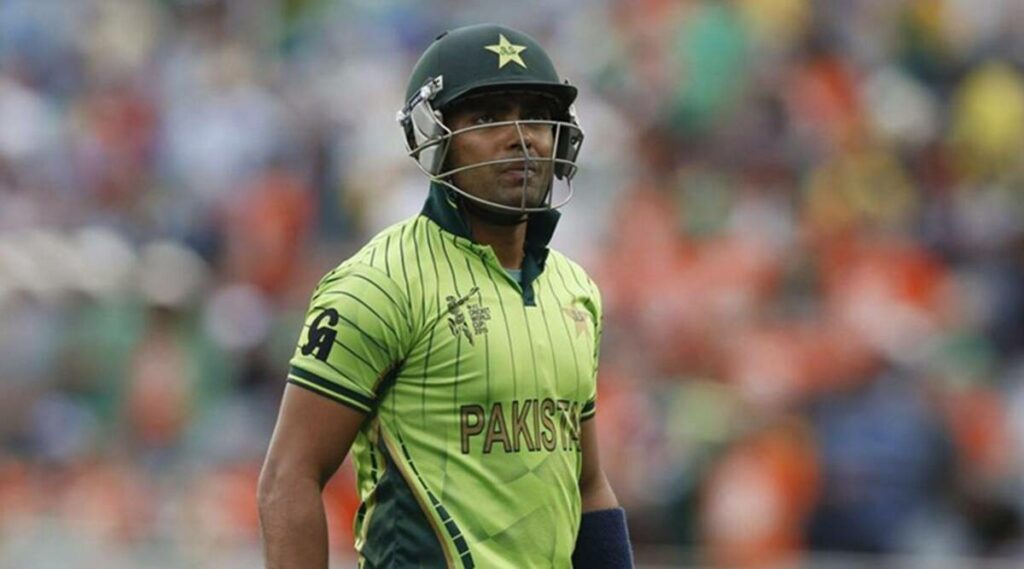 Umar Akmal is a Pakistani cricketer who represented his country between 2009 and 2019. The Pakistan Cricket Board has banned him for eighteen months for failing to disclose offers related to spot-fixing.
Akmal made his One Day International (ODI) debut against Sri Lanka on August 1, 2009, his Twenty20 International (T20I) debut against Sri Lanka on August 12, 2009, and his Test debut against New Zealand on November 23, 2009.
He bats right-handed and spins occasionally. Umar, like his two brothers, Adnan and Kamran, has kept wicket for the national side in a number of One-Day Internationals.
Domestically, he spent eleven years at Sui Northern Gas Pipelines Limited until joining United Bank Limited in August 2017.
Without a doubt, Umar Akmal had the potential to be one of Pakistan's top players in his early career. However, due to his inappropriate behaviour and controversies, he was unable to be in a suitable position.
Throughout his career, Umar has dealt with numerous injuries and regulation breaches. The PCB has currently banned him for failing to disclose match-fixing offers.
Umar Akmal, like many of his fans, believes he has had little backing from his squad or the PCB. However, many of his supporters still regard him as one of the greatest cricketers of all time.
1) Ishant Sharma: Most overrated cricketers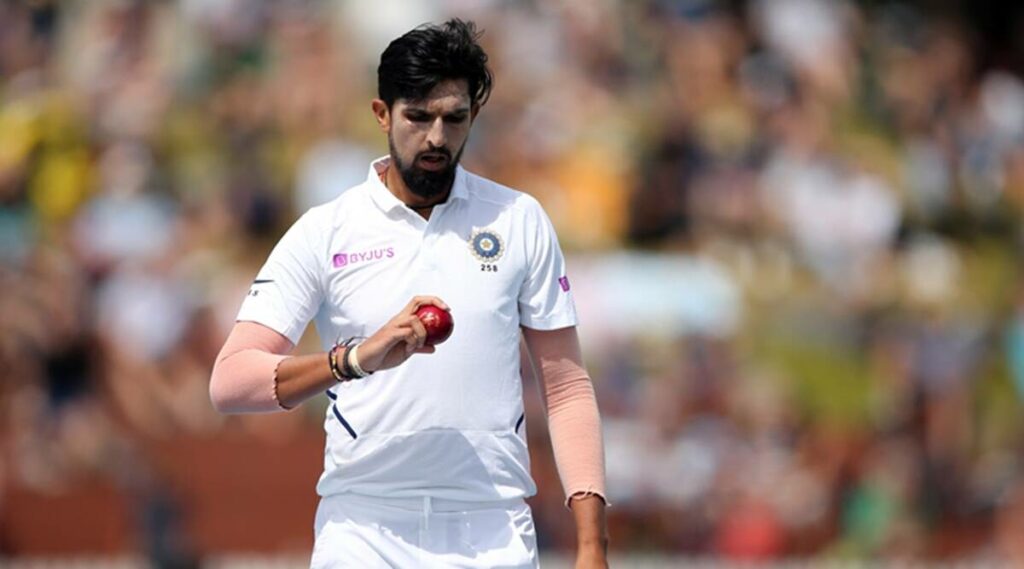 Ishant Sharma is an Indian cricketer who has represented his country in Tests, ODIs, and Twenty20 Internationals. He stands 6 feet 5 inches tall and bowls fast-medium with his right arm.
Sharma, then 18, was called up to the Indian squad for the 2006–07 tour of South Africa. He was deselected after receiving the call and making trip preparations. The bowler was dubbed Lambu during his Under-19 days because of his height and slender body.
In 2011, he became the fifth-youngest player in Test history to take 100 wickets. Ishant Sharma became the eighth fastest Indian to 100 ODI wickets against South Africa in 2013.
Sharma is an Indian cricketer who has represented his country in all three forms. With such a strong start to his career, Ishant is expected to become one of the greatest Indian bowlers in history. However, things are not going well for him.
Despite numerous opportunities to show himself, Ishant is still trying to establish a solid reputation as a bowler. In truth, he is one of the most overrated cricketers, having amazing test bowling figures but failing to be on a respective image.
Most cricket fans believe that his ODI and T20 statistics render him unfit for the team. Indian selectors do not seem.
Get more cricket-related news on Sportslibro.com.