Football is one of the most popular sports across the whole world, and football players are regarded as one of the most influential personalities. These football personalities are managed by some great individuals know as football agents, who help them in choosing the best fit club for the player according to their respective preferences. So, today we bring you the list of best football agents in world football currently.
1.Jorge Mendes: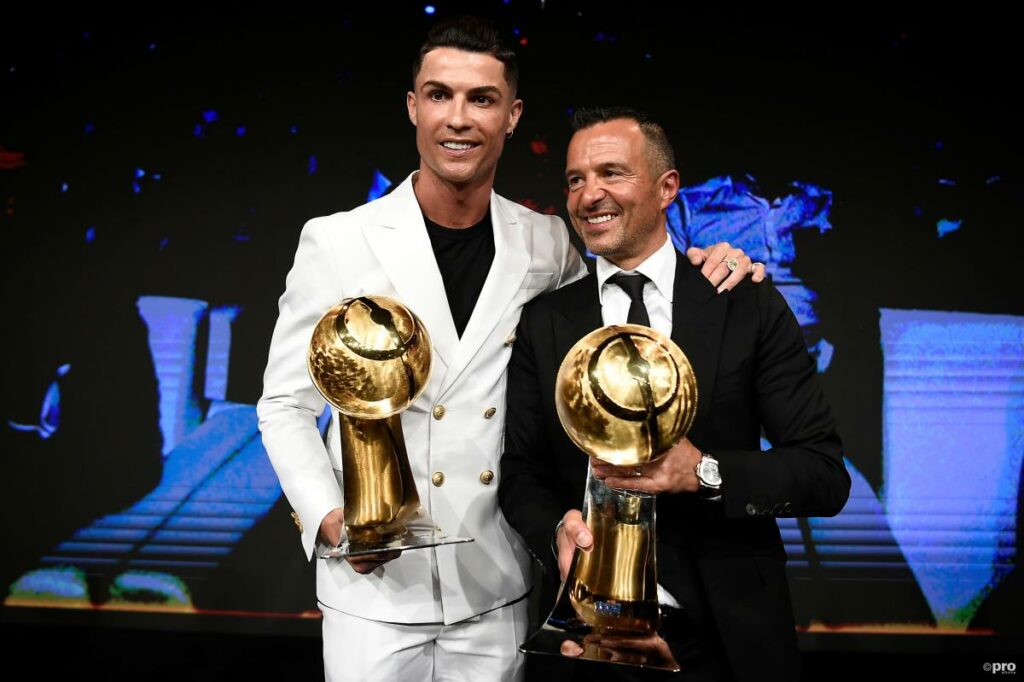 The founder of Gestifute, Jorge Mendes is the owner of a Portuguese service agency he's regarded as one of the most influential football agents across Europe. He's populary known as the super agent, and has also been voted as the 'Best Agent of the Year' multiple times at the Globe Soccer Awards and has won it many times, he first got into the business after meeting Nuno Espirito Santo and helped the young goalkeeper with a move to Spain. Mendes has built an incredible reputation over the years woking with some big names in the soccer world today, his list of key clients include the names of Cristiano Ronaldo, Bernanrdo Silva, David De Gea.
He was also instrumental in bringing many high-profile Portugese and South American players into the English Premier League such as Ruben Neves, Angel di Maria, Ederson, Ruben Diaz and James Rodriguez. His list of greats also include the manager Jose Mourinho himself.
He is the top Soccer agent in the world. His combined net worth is reportedly is worth around 730millions.
2.Mino Raiola: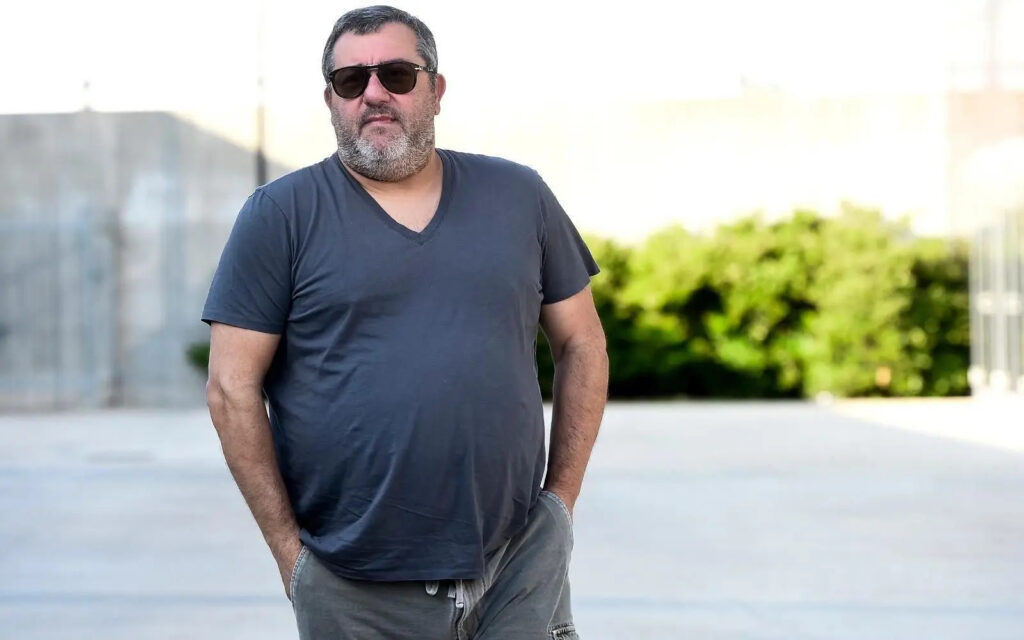 Next up on the list, we have one of the most powerful and influencial big name when it comes to players and tranfers market. He was known for finding the best and most lucrative deals for his clients. His list of top clients included many great star such as Zlatan Ibrahimovic, Paul Pogba, Mario Balotelli and Romelu Lukaku. Zlatan Ibrahimovic was the biggest client and a friend of Mino Raiola.
He helped Paul Pogba in returning back to Manchester United from Juventus in 2016 the Reds signed Pogba for a then world record deal worth of 89 millions. Erling Haaland was also one of Riola's clients, he was the mastermind behind the Norwegian's move to the Premier League from Borussia Dortmund. His net worth is known to be around 621 millions.
Mino Raiola sadly passed away on 30th April 2022, at the age of 54. He was highly renowned was the most influential agent in world football.
3.Pini Zahavi: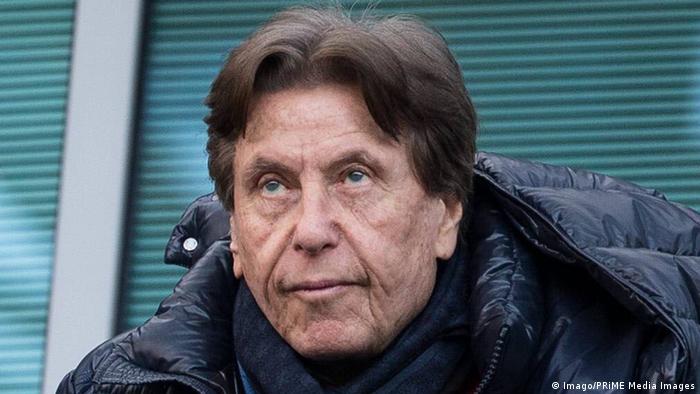 Pini Zahavi made a name for himself in the football World. He first came in limelight when the Russian Billionaire, Roman Abramovich bought Chelsea in 2003. Zahavi transformed the London based club into a powerhouse wth some big transfers which earned him 5 millions only in commission. He quickly became one of the best football agents in the world and a key figure for Roman Abramovich.
He was also the main reason behind Rio Ferdinand's move to Manchester United form Leeds United. His list of top clients include the likes Carlos Tevez, Joao Moutinho, and also the Polish goalscoring machine Robert Lewandowski.
He has worked for over more than 2 decades and is regarded as one of the top football agents in the footballing world. His fortune is estimated at 5millions in 20202.
4.Casey Wasserman: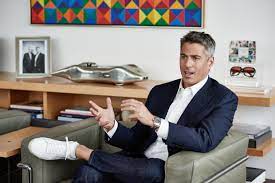 Casey Wasserman is the founder of the Wasserman Media Group, they acquired the Football Agency SFX in 2006 and took over a client list of many high-profile players, such as the likes of Steven Gerrard, Michael Owen, Jamie Carragher, Robbie Keane, Jack Wilshere, Park Ji-Sung.
The Wesserman is still one of the most powerful and influence football agencies in the world. Their list of new young and promising players include Fede Valverde of Real Madrid, Aymeric Laporte and John Stones of Manchester City and Lyon's Houssem Aouar.
He's known to represent many players across Europe's top 5 leagues. The Wesserman represents the likes of Jamie Vardy, Harvey Barnes, Joe Gomez, Tyrone Mings, Weston McKennie, Clement Lenglet, Ismaila Sarr and Andre Gomes.
He has a vast fortune worth of 400 millions.
5.Jonathan Barnett: Best Football Agents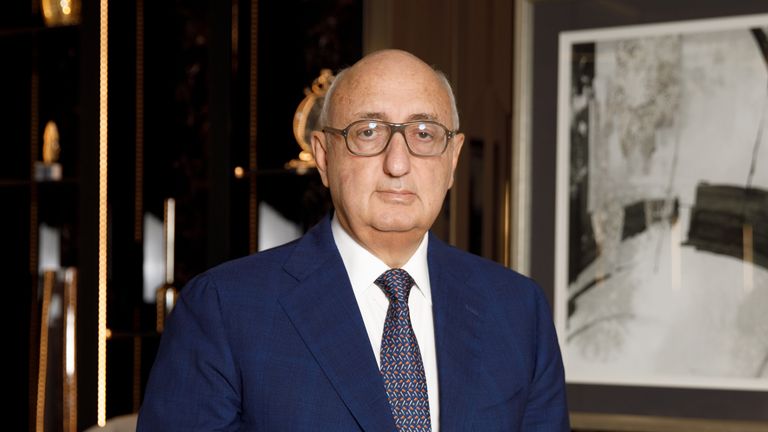 Jonathan Barnett has became one of the most powerful football agents in the world football over the years. He's the Founder and Chairman of ICM Stellar Sports agency. He was also voted as the number 1 sports agent in the world in 2019 by Forbes magazine.
He helped Gareth Bale securing a huge move to his dream club Real Madrid from Tottenham Hotspur in the summer of 2013 worth of 111 millions, he was the biggest reason behind one of the biggest transfer the world football has ever seen. He aslo earned a huge fortune with the transfer.
He was also a significant figure and also played an important role in English Tranfers. His company, Stellar group, also helped Luke Shaw switching a move from Southampton to Manchester United in 2014, they also assited Joe Hart in his contract negotiations at Manchester City.
The 71 year old is the owner of the richest association football agent having a massive net worth of over 1.4 billions.
6.Volker Struth: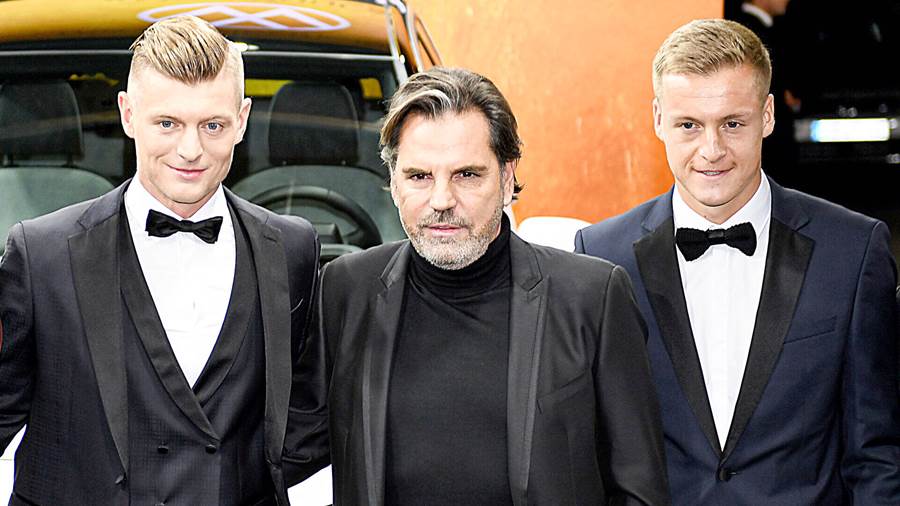 Volker Struth is well known to dominate the transfer market in Germany. He has a vast list of many big German players including World Cup winners such as Toni Kroos, Mario Gotze and Marco Reus. The German mastermind may not be too well-known in the world but his company, SportsTotal generates a lot of revenue through transfer deals of many high profile players. He was the mastermind behind Toni Kross's transfer to Real Madrid from Bayern Munich in 2014.
The German super agent is well known for finding the best young talents and making them the best footballers. He was the one who discovered Mario Gotze to the world and made him the most expensive German transfer ever. The football agent has a long list of 77 clients includes many big names such as Niklas Sule and Dayot Upemecano of Bayern Munich, Benedikt Howedes of Schalke 04 Fc and Omer Toprak of Werder Bremen.
His net worth is known to be 307 millions only in contracts and 30.7 millions in commisions. He's considered as one of the best football agents in the world.
7.Jose Otin: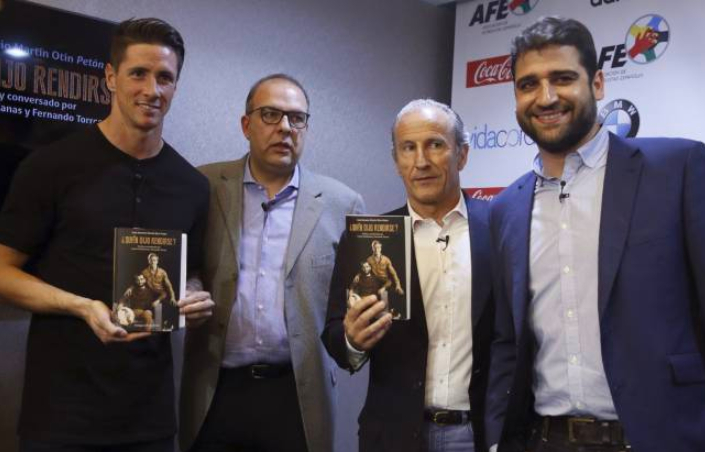 Next on the list of best football agents list is Jose Otin, the football agent has more than 100 clients in total and has a big network which is spread across the top five major leagues in Europe. He is well known for negotiating contracts for his clients. He works for Bahia Internacional agency and is well known for managing many Spanish players, his long list of clients include some of the biggest football stars such as the names of Fernando Torres, Jesus Navas, Pedro, Raul Garcia, Nacho Monreal.
His net worth is estimated around 192 millions over 19.2 millions in commisions. He's a well known figure across the whole Spain.
8.Fernando Felicevich: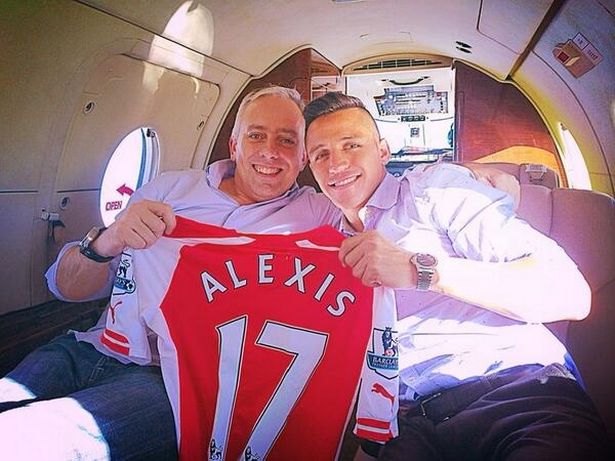 Known as one of the best football agents, Fernando Felicevich is well know for managing many South American stars under his control. He mainly manages Chilean players such as Arturo Vidal, Clasio Bravo and many other stars. He's one of the key figures behind Alexis Sanchez's switch to Arsenal for Manchester United and Arturo Vidal's move from Juventus to Bayern Munich in the summer of 2015. He also played a big role in Claudio Bravo's move to Fc Barcelona.
The football agents net worth is known to be around 148 millions and he also generates 15 millions in just commisions.
9.Pere Guardiola: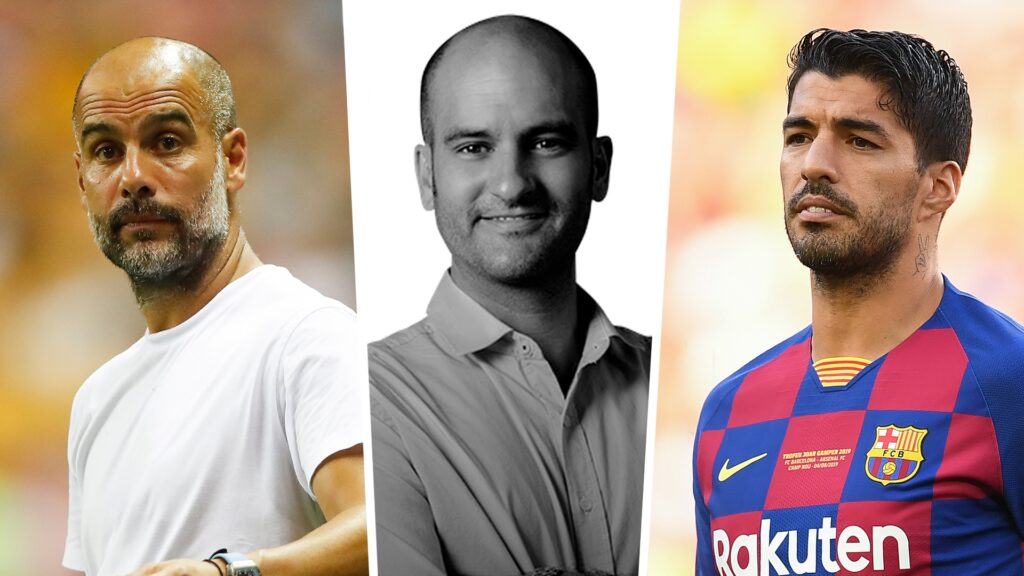 Next on the list of super-agents is the brother of football great Pep Guardiola. As Pep is known as one of the best soccer managers, similarly his brother Pere Guardiola is also a well known football agent. Pere Guardiola works for a Media Based Sports Brand, Sports Entertainment Group (SEG) and later bacome a shareholder in the company. His list of clients includes the likes of Luiz Suarez, William Carvalho, and Yuri Berchiche, he also handles his brother Pep Guardiola's contract.
The Spaniard first came into everyone's notice when he made the then world record transfer worth of 83.3millions to Fc Barcelona in the summer of 2014. He made quite a fortune for himself back then with the Uruguayan's Tranfer. He's also the agent of Ac Milan's Brahim Diaz and Junior Firppo.
His net worth is around 50 millions.
10.Giuliano Bertolucci: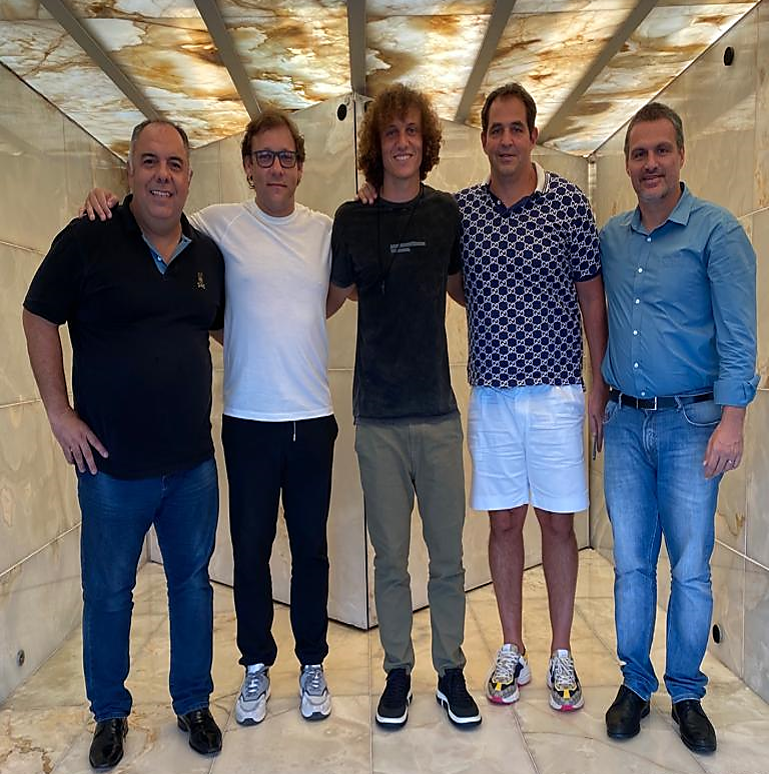 Giuliano Bertolucci is as one of biggest football agent. As we all know that Brazil is a footballing nation and has produced many big young talents. Bertolucci has a number stars on his list such as David Luiz, Oscar, and Marqiounos. Bertolucci played a huge role in the move of David Luiz from Chelsea to Paris Saint-Germain in 2014.
His estimated net worth is around 524.80 millions. Giuliano Bertolucci is one of the best football agents.
Get more football Related News on Sportslibro.com