Cricket is a game for refined individuals. As we all know, numerous sportsmen have earned enormous fame in various sports such as batting, bowling, and fielding. The finest fielders in cricket history will be discussed here. These fielders have accomplished a lot throughout their careers. They have consistently impressed and thrilled their audiences. Their admirers constantly enjoy and enjoy seeing their performances.
Cricket is without a doubt one of the most popular sports in the world. However, it is India's most popular sport. This sport produced some of the best fielders of all time, in addition to hitters and bowlers.
The best fielders of all time :-
10) Faf Du Plessis: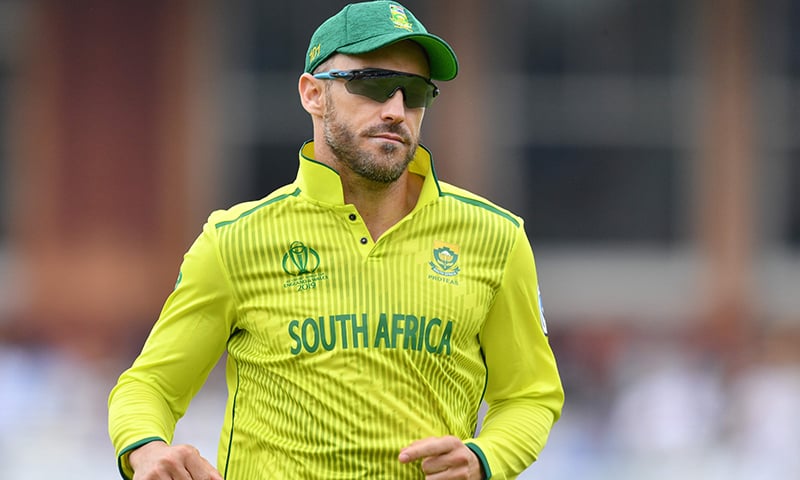 Francois du Plessis, better known as Faf du Plessis, is an internationally renowned cricketer. He is a superb fielder as well as one of South Africa's top cricket batters. He also bowls occasionally and bats right-handed. Faf plays for the South African cricket team at the international level. Faf du Plessis played in all forms while captaining the South African national team.
Batting Skills:
A player with intelligence may instantly change his batting style based on the game scenario. He is one of the best fielders in South African cricket, and having the role of captain has made him even better. As a middle-order batter, he plays an important position in his team.
Faf du Plessis was a South African cricketer who played for the Northerns and Titans. He played cricket for Lancashire as well as Yorkshire, an English county side. He has also represented the Melbourne Renegades in the Big Bash League. He also played in the Indian Premier League for the Chennai Super Kings and the Royal Challengers bangalore.
Faf, an IPL player, has been crucial to Chennai Super Kings. He made his debut for Paarl Rocks in the 2018 Mzansi Super League. He holds some outstanding records while captaining his squad and playing as a batter. In the Men's category, he was selected South Africa's Player of the Year for 2019.
Just like his batting stats, he has also taken up 168 important catches in all formats for South Africa and has frequently saved some crucial boundaries to save South africa from trouble.
9) Suresh Raina: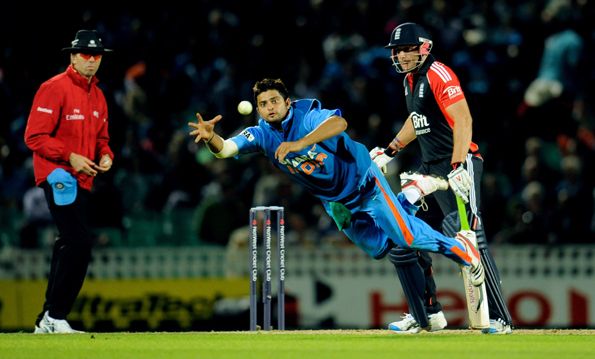 Suresh Raina is a brave middle-order left-handed batsman and part-time off-spinner in Indian cricket. Raina is also recognized as one of the best cricket fielders. Suresh Raina represents Uttar Pradesh in all formats of local cricket.
Best at the Indian premier league:
He led the Gujarat Lions in addition to being the Chennai Super Kings' deputy captain. He is the second-youngest captain in Indian history and a former captain of the Indian cricket team.
Suresh Raina has a century in all three forms for the first time in international cricket history. Suresh Raina made his ODI debut against Sri Lanka when he was 19 years old. His Test debut, though, came five years later against a comparable opponent.
Suresh raina has been an outstanding fielder for the indian team. Be it in test cricket or in any other format of the game, the former cricketer has saved a lot of crucial runs for his team.
During the 2011 World cup, Suresh raina played an important role for the team as a fielder to win the cup.
In his cricket career, he has taken 167 important catches and has ended a lot of partnerships on the crease with his direct throw ability for run out.
8) Steve smith: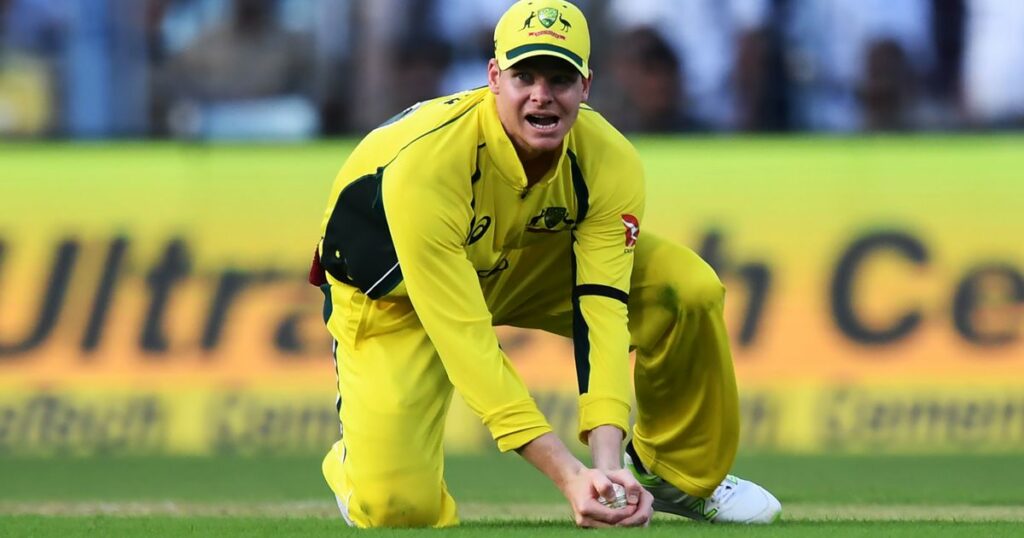 Steve Smith, one of Australia's best batsmen, began his career with Illawong Cricket Club, where he spent his first season.
Smith received the club's Junior Cricketer award two years in a row. He hit a century for the first time in 1998/99. His highest score was 141, making him the first person in history to have six century.
Aside from his hitting, Smith's fielding always astounds both spectators and opponents, and he is regarded as one of the best fielder in cricket.
In 2010, he made his international cricket debut against Pakistan as part of the T20 International matches in Melbourne. At the 2010 International Cricket Council World Twenty20, Australia finished second to West Indies.
In 2018, he was suspended from cricket for a year following a ball-tampering scandal involving Australia and South Africa. His first competitive encounter after serving his ban was in the Bangladesh Premier League.
Smith injured his shoulder early in the season and was unable to participate. He returned to the game after missing IPL 2018 and delivered some match-winning punches in IPL 2019.
7) Ravindra Jadeja: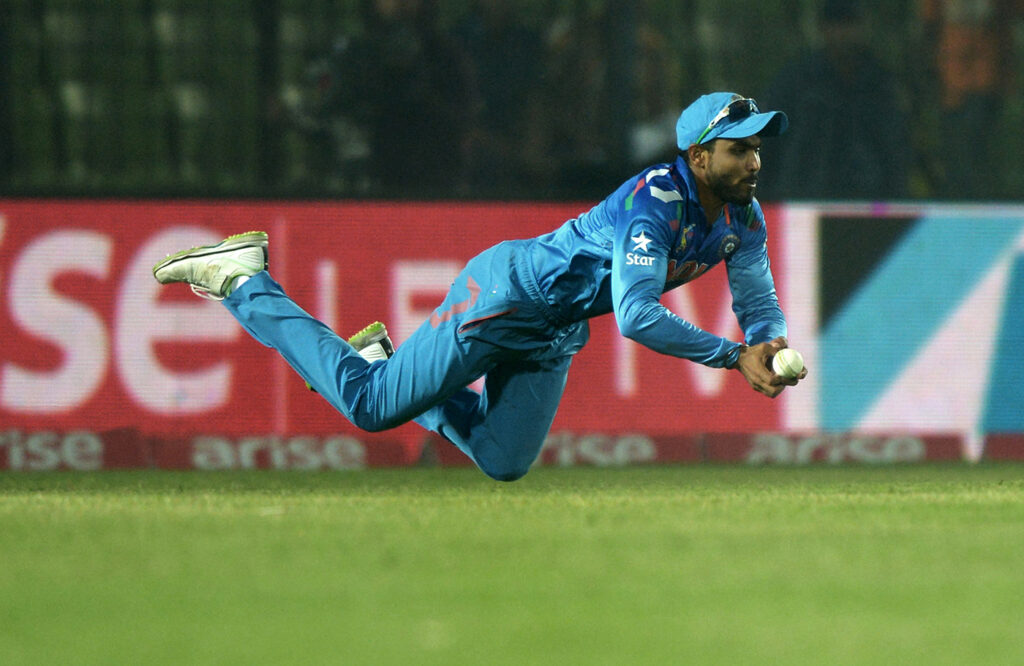 Ravindra Jadeja, sometimes known as Ravindra, is a well-known Indian cricketer. He is an all-rounder who can bowl left-arm slow and bat middle order left-handed. During the 2006-07 season, he won the Duleep Trophy for the West zone.
The best at Indian Cricket team:
Jadeja is one of the best fielder in cricket, consistently surprising spectators with his outstanding performances. He is also one of the top spinners in cricket right now.
Jadeja caught the notice of national selectors with 42 wickets and 739 runs in the 2008-09 Ranji Trophy, and he was selected for the ODI series at the conclusion of the year.
After Yusuf Pathan lost form in late 2009, Jadeja grabbed his position at No. 7 in the ODI lineup. Jadeja earned the match award for his four wickets in an ODI against Sri Lanka on December 21, 2009.
Jadeja grabbed 24 wickets against Australia during the historic 4–0 series triumph in February/March 2013, including five dismissals of Australian captain Michael Clarke.
The Indian international cricketer, during the 2016 semi-finals of the IPL, made an iconic direct hit for the team to run out his opponent and take the game to the super over to win it for his team.
The indian team is blessed to have a player with the fielding skills of Jadeja.
6) Paul Collingwood: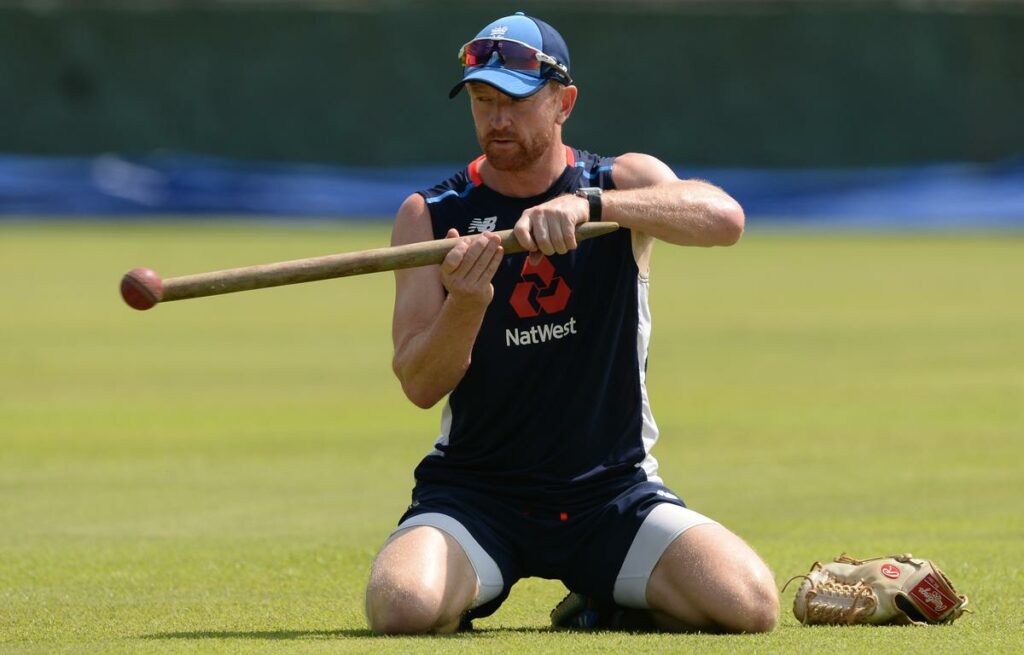 Paul Collingwood, a former English cricketer, was born on May 26, 1976 in Shotley Bridge, Durham. Collingwood was a key member of England's Test, ODI, and T20 teams.
In addition, he captained the England One-Day International squad from 2007 to 2008. Collingwood's skill and technique make him a cricketer worth admiring.
The English All Rounder:
He was an all-rounder who batted right-handed and bowled medium speed during his tenure in England. Collingwood has 11,221 runs at an average of 34.52. His 272 wickets have resulted in a 33.47 average. Aside from that, Paul is recognised as one of the finest fielder in cricket history.
At the start of his international career, he appeared to be little more than a substitute sent in to fill a hole. After scoring 96 and 80 in Lahore, he made his first century at Nagpur in 2005 on an extremely dusty pitch.
An English cricketer became the first in 78 years to record a double century in Australia while playing in the 2006-07 Ashes in Adelaide.
Collingwood's reputation grew tremendously as an ODI all-rounder. He began to secure his squad's position when he topped Viv Richards' finest all-round performance against Bangladesh, scoring a century and taking six wickets.
Paul collingwood is till date regarded as the best fielder in terms of world cup and the most outstanding fielder in test cricket.
5) Andrew Symonds: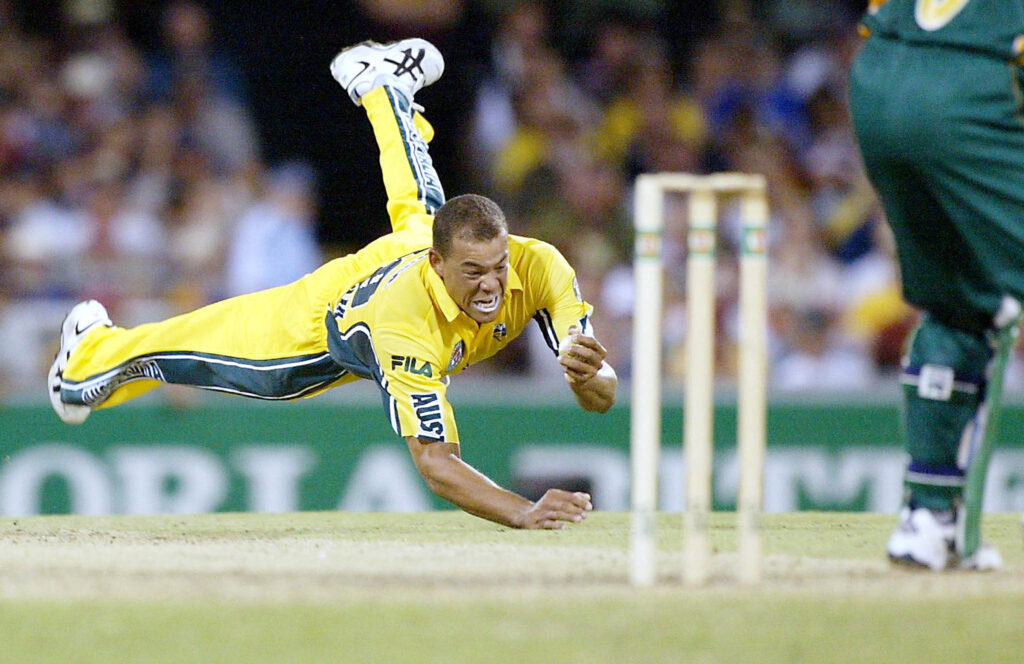 Andrew Symonds is an Australian cricketer who plays for Team Australia. He has been a part of the squad and a high performer since 1998. Andrew Symonds was a valuable member of the squad throughout his tenure there.
Andrew Symonds was born in Birmingham, Warwickshire, England on June 9, 1975. Andrew Symonds of the Australian National Cricket Team made his ODI debut in 1998. And he is now universally considered as one of the top Australian one-day international batters in history.
The Australian fielder is the team's main batsman, and he is a productive right-handed batter who has made a lot of runs for the side in both local and international cricket. He also bowls right-arm and can bowl part-time spin.
Fielding skills: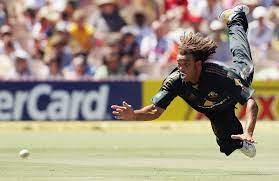 His fielding abilities are outstanding, and he can play wherever. He excels at ground fielding and catching and is regarded as one of cricket's best fielder.
He was an excellent fielder on the pitch who always made sure that the ball could not cross him and go towards the boundary. There have been a number of memorable catches on the cricket ground taken by Symonds.
Batsmen used to think twice before taking quick singles when the ball went towards Symonds as his direct hit abilities had produced a lot of crucial run outs. The right handed batsman is undoubtedly one of the greatest cricket fielders of all time.
4) Herschelle Gibbs: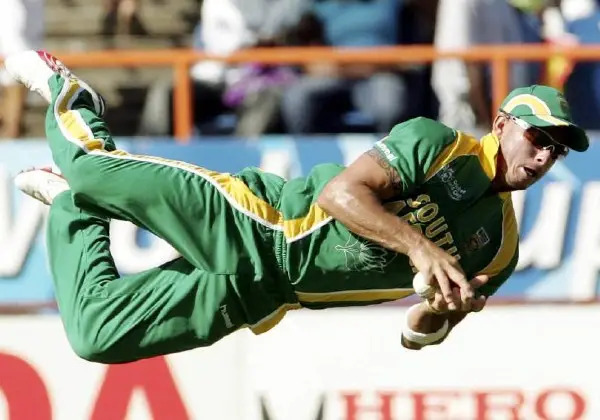 Herschelle Gibbs is a professional cricketer who has been a part of the South African National Cricket Team since 1990. He is regarded as one of the finest opening batters and one of the best right handed batsman in cricket history. Gibbs' stay with the team has been fruitful.
Herschelle Gibbs was born in Cape Town on February 23, 1974. Herschelle Gibbs made his ODI, Twenty20, and Test debut for the South African National Cricket Team in 1990.
Both global tournaments have been represented by South Africa's opening batsman, who has participated in numerous tournaments for the country.
He played for the Mumbai Indians and the Deccan Chargers in the IPL. He played cricket as his first meaningful sport after rugby and soccer.
Herschelle Gibbs, a cricket player, was one of the game's most effective fielders. His talent and efforts in fielding transformed the match's seniority, which delights cricket fans.
Controversies:
After a Cape Colored made racial remarks during the first Test against Pakistan on January 15, 2007, Gibbs announced the formation of a disciplinary tribunal.
His sentiments such as "go back to the zoo" and cursing at Pakistani players were picked up on the stump microphone and broadcast across the world. The words appeared to be addressed at teammate Paul Harris, who had been assaulted by them while playing fielding, according to accounts.
Gibbs was suspended for two Tests after Pakistan's management brought the matter to the attention of referee Chris Broad.
Gibbs was always a part of controversies but it never reflected on his fielding skills on the field. He always had his special skill for run outs and took crucial catches in every match.
3) Ricky Ponting: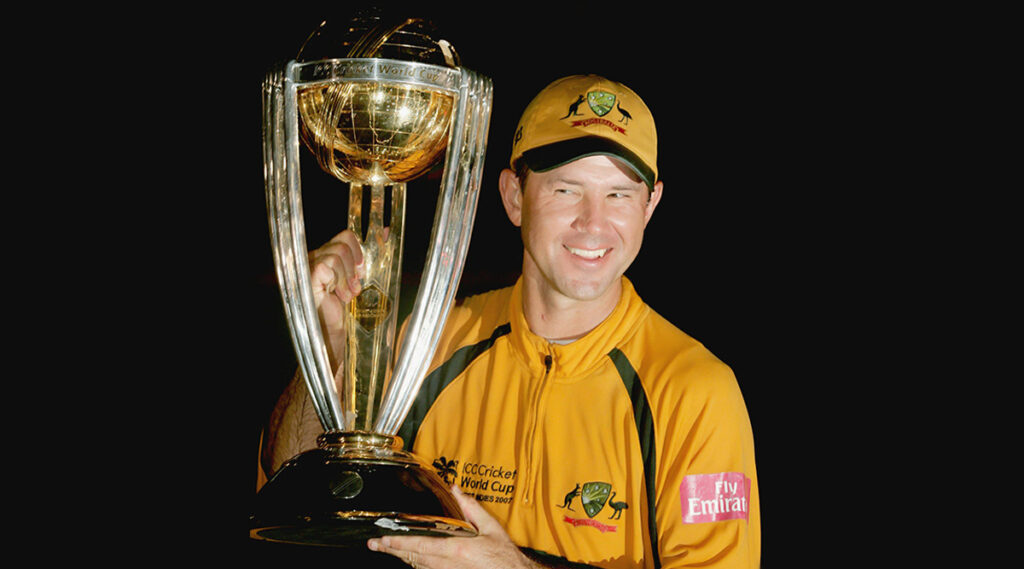 Ricky Ponting is one of the most successful captains in cricket history, based on the amount of victories. He is Australia's most successful captain, having won two World Cups in 2003 and 2007.
Australia's best:
During Ricky Ponting's captaincy, Australia has won 108 tests and 262 One Day Internationals. However, he was heavily chastised for his attitude on the pitch. Despite this, he was a successful cricketer for 17 years.
He is Australia's most run-scorer in Tests and ODIs, as well as the skipper with the most victories. His cover drive and pull-back, as well as his 140 against India in the 2003 ICC Cricket World Cup final, were among his finest moments in his career. He has scored over 13000 runs in both forms.
One of the most notable aspects regarding Ponting's first World Cup as captain was that Australia did not lose a single game. As Ponting famously observed, Australia's unbeaten World Cup win was "the greatest of my life."
The rumour that he utilised a spring for his unbreakable finals knock turned out to be one of the biggest stories of his cricket career since it resulted to the unbeatable turnaround in the finals.
This has become associated with his remarkable career. Ponting is also regarded as one of cricket's best fielders. Ricky Ponting scored 13704 runs at an average of 42.04 in 375 One-Day Internationals, including 30 century and 82 half-centuries, with a best performance of 164 against South Africa.
No doubt, Ricky ponting was the best fielder for the Australian team.
2) AB De Villiers: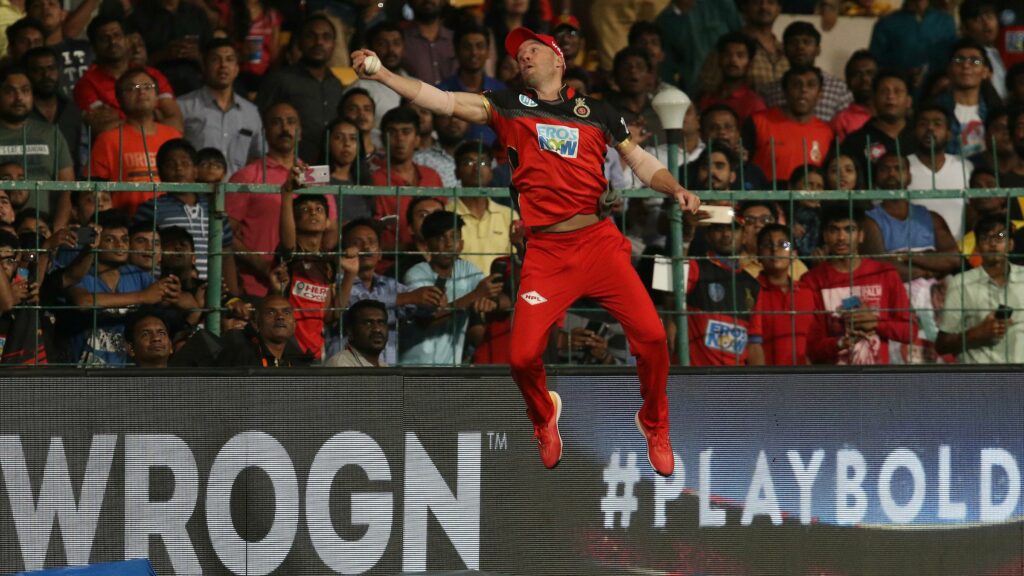 The South African batsman AB de Villiers has radically revolutionized the way players approach their duties, whether as a batter, wicketkeeper, or fielder. His superhuman abilities have changed the cricket field.
Greatest of International cricket:
ABD's career cannot be summed up in a single line by how he paddle sweeps, delivers incoming 150 clicks, and climbs on the fence to snag one-handed stunners. Instead we can say he is one of the best fielder and batsman produced by South Africa.
His aura crossed boundaries, and he was adored by everybody, making him one of cricket's most famous batters. Aside from his hitting, one of the reasons for AB's fame is his fielding.
Because of his high energy level, his exuberant performances astound both fans and opponents. He is widely regarded as one of the finest fielders in cricket history.
He is currently largely recognised as one of cricket's fiercest hitters. AB played its debut One-Day International (ODI) on February 2, 2005, at Bloemfontein.
England batted first and finished with a score of 270/5 in 50 overs. South Africa needed eight wickets to achieve 270, and the match was drawn. AB scored 20 runs in 56 balls.
His first ODI century came against West Indies in the World Cup Super-8 game, when he hit 146 off 130 balls, including six sixes and 12 fours.
The South African team had advanced to the quadrennial championship final courtesy to De Villiers' effort. ABD hit 150 in 64 deliveries against the West Indies en route to the semi-finals.
1) Jonty Rhodes: Best fielders of all time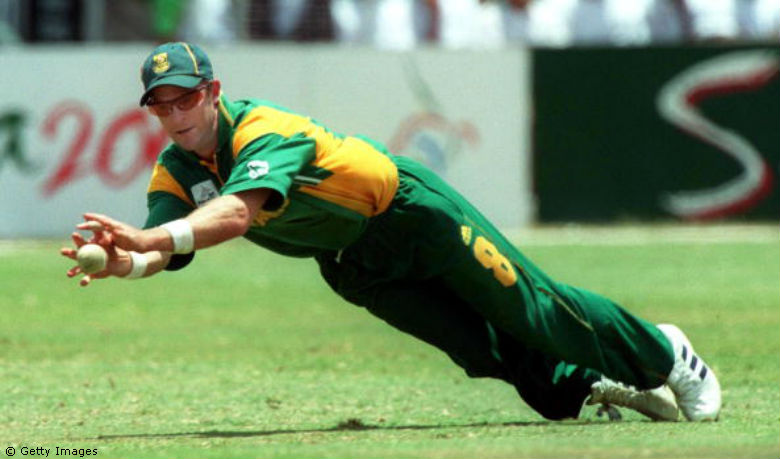 Jonty Rhodes is a former South African cricketer and pundit. His speed as a right-handed batter made him exceptional, but as a defensive fielder, he was most known for catching, ground fielding, and throwing from a backward point position, which was his most common. Jonty, a great fielder, is regarded as one of the finest of all time.
The best in Cricket History:
During the 1993–1994 season, he hit his maiden Test century (101*) in a three-match series against Sri Lanka, allowing South Africa to win the series 1–0. On November 14, 1993, Rhodes had the most dismissals by a fielder in Mumbai, with five catches against the West Indies.
The fifth match of the 1992 World Cup was played at the Brisbane Cricket Ground between South Africa and Pakistan. When the score reached 135/2, Imran Khan stopped Inzamam ul Haq's run.
When Jonty noticed the ball rolling towards him, he dashed from the backward point, grabbed up the ball, and dashed towards the wicket to take out one of the greatest Muslim sportsmen and iconic batter, Inzamam.
Jonty threw the ball as hard as he could towards his stumps. It remains one of the most remarkable accomplishments of that World Cup and a watershed event in Rhodes' career.
Get more cricket Related News on Sportslibro.com