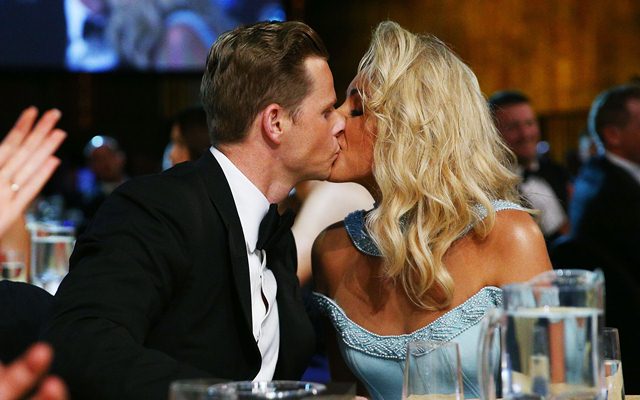 Steven Peter Devereux Smith is considered among the top batsman of this current generation, because of his consistent batting performance for his country in the longer format of the game the Australian is rated as one of the top-rated batsmen in the world according to ICC player ratings.
Since the year 2013, Steve Smith becomes a regular face on the Australian national team and later he was announced as a captain for his country over Michael Clarke.
However, after being caught in the ball-tampering scandal, he was given a one-year ban and the captaincy was taken away.
Steven Peter Devereux Smith Family: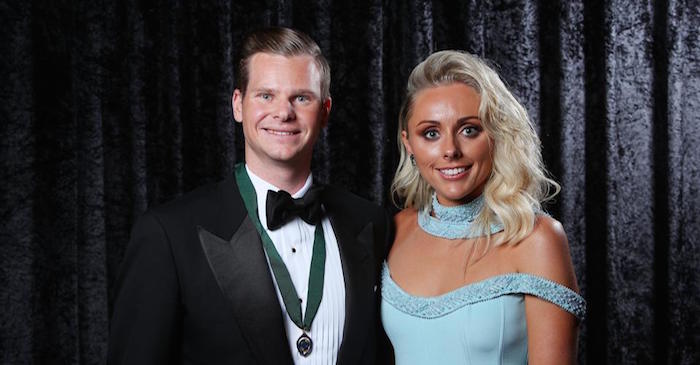 The Australian cricketer Steve Smith was born in the year 1989 on 2nd June, his father's name is Peter Smith who has a degree in Chemistry, and his mother Gillian Smith.
The former captain got married to Dani Willis in the year 2018.
Steve Smith Wife- Dani Willis Biography: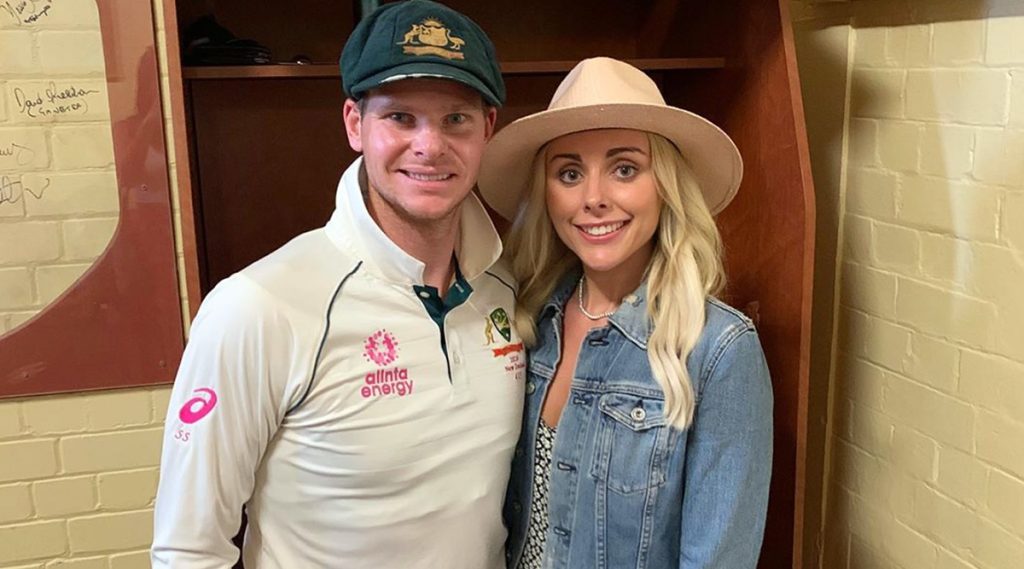 Steve Smith's Wife name Danielle Willis was born on the year 1991, on 17th January in Sydney Australia. Dani Willis did her study in her home town Sydney, after completing her school, she was interested in doing her higher studies and later Steve Smith's Wife Dani Willis went to Macquarie University for her higher studies, Dani Willis is a very shy and private person and she likes to keep everything secret from the public eye.
Willis also has a huge interest in sports, since her childhood, she was into Water polo, and she played professional water polo for her country.
She loves to swim and becomes a professional swimmer, initially, she started her career as Swimmer but late shifted to WaterPolo, and apart from that, Willis is also a professional Lawyer.
Dani Willis Career: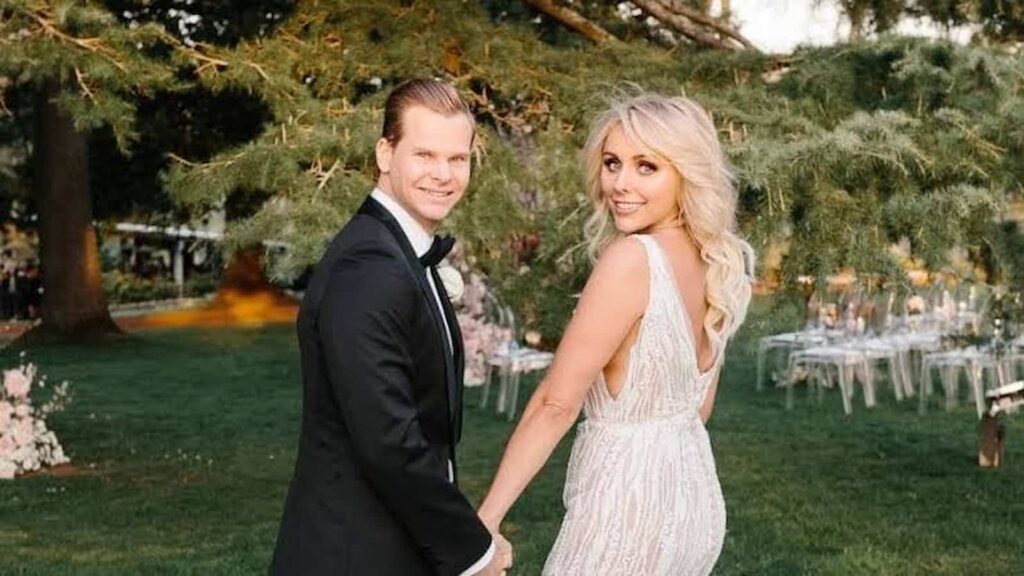 Steve Smith Wife is a former law student and now works as an executive assistant in the financial services industry. Dani has also worked as a teacher's aide and a swimming instructor. However, she is primarily known for her support of her husband's cricketing career and their public appearances together.
Steve Smith Wife Dani has been a constant presence at Steve's matches, cheering him on from the stands, and has also been involved in charitable activities alongside her husband.
Steve Smith and Dani Willis first meet: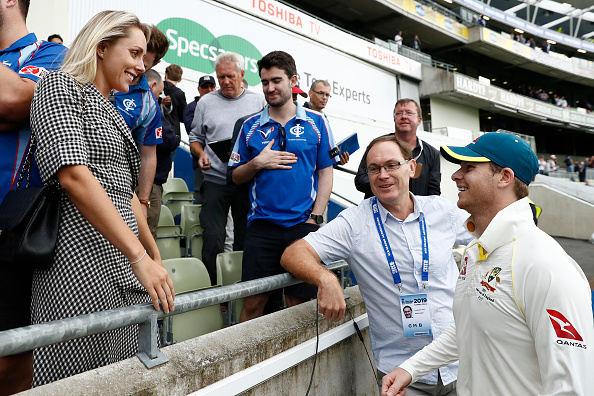 Steve and Dani met each other in the year 2011 at a bar during the first season of the Australian domestic league Big Bash, after their first meeting, the couple becomes good friends and later their friendship turned into a connection.
Both the couple nearly dated each other for more than six years, and during that time they were also spotted sometimes but six years later in the year 2017, the month of June Smith proposed to Dani Willis on the "Top of the Rock" Observation Deck in New York City and both of them get engaged within a few months.
Steve Smith and Dani Willis Marriage:
Their engagement announcement prompted cheers from all the cricket fans and many think that the success that Steve Smith got is because of his steady relationship with her lady luck.
After several years of dating finally in the year 20118, 15th September Steve Smith Marriage took place with Dani Willis at Bendooley Estate, in Berrima, south of Sydney, an alluring venue for the grand wedding.
In their Scared Wedding, many players of the Australian team were also invited players like Usman Khwaja, Mosies Henriques, Mitch Marsh, Pat Cummins Aaron Finch.
The Lovely couple love to travel a lot and Steve Smith with his Wife got spotted several times at Hotels and in some other countries, and Steve Smith and Dani both are a great fan of Lawn Tennis, and many Cricketing Experts also suggests that Steven Smith Batting techniques resemble Lawn Tennis Skills, and the power couple Steve Smith and his wife are a huge fan of the Roger Federer.
Steve Smith Wife Dani Willis is also friends with many Australian Superstar's wives and often got spotted seated with them in the stands during matches.
Dani Wilis Social Media Platforms:
Dani Willis Instagram:https://www.instagram.com/dani_willis/?hl=en
Dani Willis Twitter:https://twitter.com/daniwillis91?lang=en
Pictures of Dani Willis on Instagram: