Cricket is a sport that was popularised during colonialism by the British. Everyone now enjoys it; cricket can be found on every second street in India, and this sport has come to symbolize international peace.
Back in the day, this game was not well-known. However, new formats such as ODIs and the most entertaining T20s made this game extremely popular.
Aside from new forms, what made this game so popular around the world? The bulk of the girls is not interested in sports. Not cricket, and how can they not watch cricket when individuals like Virat Kohli, Pat Cummings, and AB de Villers are on the field? Yes, these dashing and stunning males contribute significantly to the game's popularity.
Here is the list of 10 most handsome cricketers in the world:
10) Stuart Board: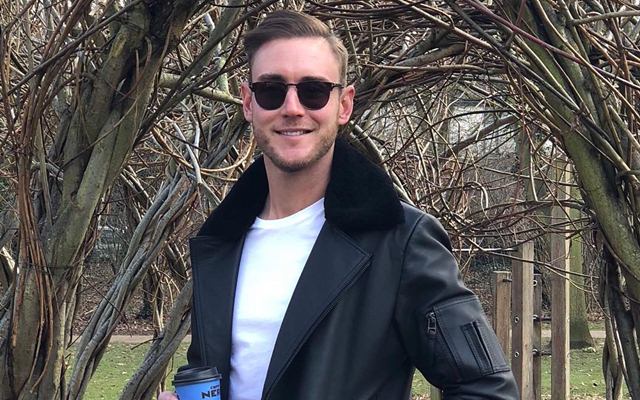 Stuart Christopher John Broad is a former captain of England for ODI and T20 who currently plays for the England Test cricket team. He had a decent cricket career and holds the record for the second-highest Test score ever recorded by a number 9, with a score of 169. He was named Cricket Writers' Club Young Cricketer of the Year in August 2006.
Ageing Like a fine wine:
He is 34, although he appears to be in his mid-20s. Despite his age, he has been able to preserve his physique and appearance. He exemplifies the phrase "age is just a number." He was named one of the top 10 most handsome cricketers in the world.
Broad may not be among the most stylish cricketers in the world but his physique and face cut makes him a handsome cricketer and probably one of the most handsome cricketers in the world.
9) Steve Smith: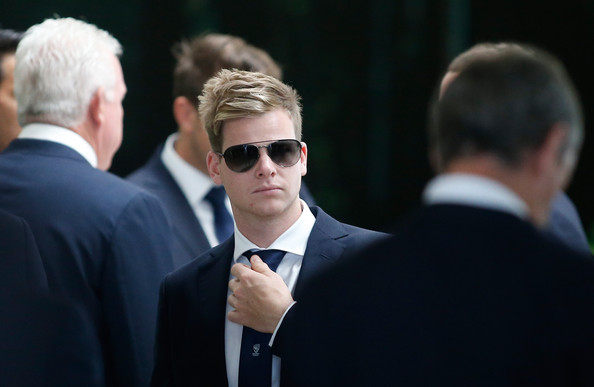 Steve Smith is the former captain of the Australia cricket team and one of the most divisive players of his generation, but his abilities define him regardless of his flaws. The ICC has rated him as one of the finest, if not the best, batsman in the world. Because of his exceptional Test batting average, he has earned the moniker "greatest since Bradman."
Winning with Bat and Looks:
Aside from his abilities, he is the object of every woman's desire in Australia. This modern-day Australian understands how to win hearts and is liked by Indians due to his outstanding exploits in the IPL. A flying kiss from him with his bat can make anyone's day three thousand times better.
The Australian test cricketer seems like he hasn't aged a day since his 20s in international cricket, be it with his bat or with his killer looks. He is one of the most attractive cricketers and surely one of the most handsome cricketers in the world.
8) Brett Lee: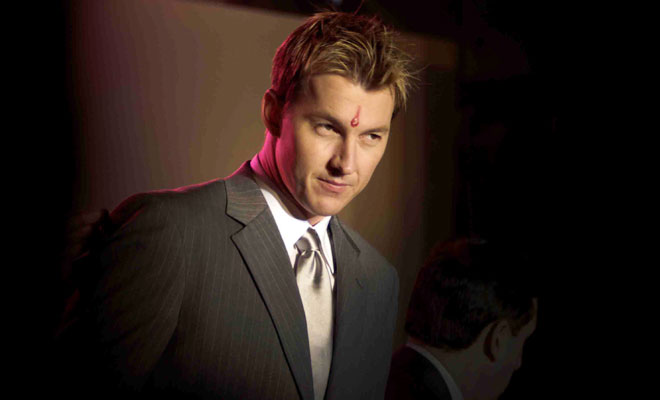 Brett Lee is a former Australian cricketer who is now a film star and Fox Sports analyst. So, yeah, he had to be included on this list.
Lee was one of his generation's top bowlers, taking the second most ODI wickets after Muttiah Muralitharan between 2002 and 2009. He has 310 Test wickets and 380 ODI wickets to his credit.
Fashionable Guy:
He is regarded as one of the most fashionable athletes in the world, and he belongs to a long line of cricketers.
And has done a good job of keeping his shape and appearance in proportion to his age. He needs to be on our list because he is one of the top ten most attractive cricketers in the world.
The former Australian test cricketer is till date one of the most handsome cricketers in the world who played a major role for the Australian team which lifted the icc cricket world cup.
7) KL Rahul: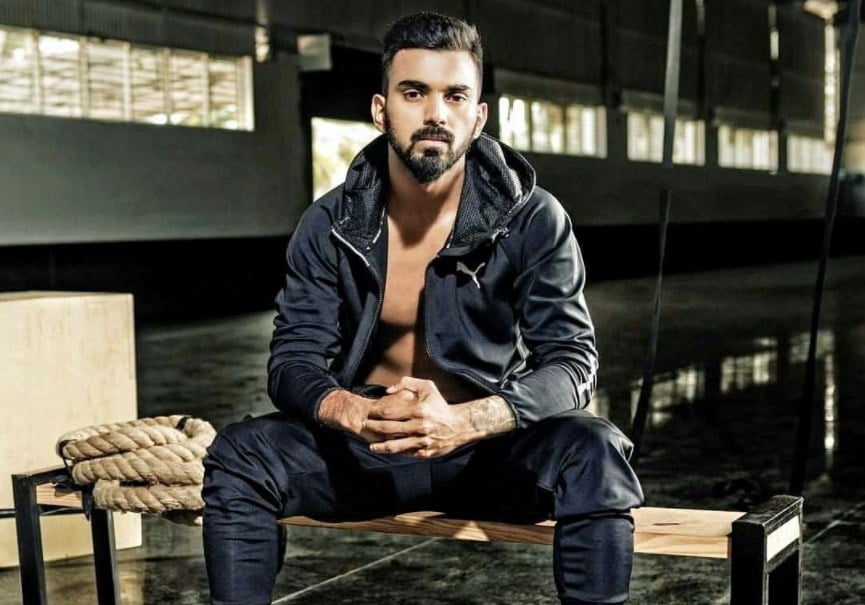 Lokesh Kannur (KL) Rahul is the captain of Lucknow Super Giants in the Indian Premier League and a wicketkeeper-batsman for Indian Cricket team. Rahul made his international debut in 2014 and struck his first Test century in his second match.
And became the first Indian to strike a century on his One Day International debut, as well as the third Indian to achieve a century in all three international cricket formats. Against the West Indies, he became the first player in America to score a century.
Stylish cricketer:
Rahul is one of the most fashionable cricketers. With his stylish attire, new hairstyles, and that beard, he is a visual treat.
He is extremely popular with women, as is his teammate Virat Kohli. Those tattoos made him a strong contender for our list of the Top 10 Most Handsome Cricketers in the World.
6) James Anderson: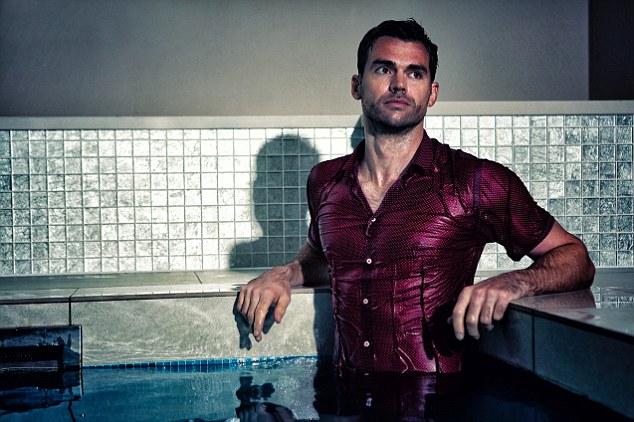 James Anderson is a right-arm fast swing bowler for the England national team and another name from the greats' book. He holds the record for most wickets taken by an England player in One-Day International (ODI) cricket and is the top wicket-taker of all time in test cricket. Anderson is the only fast bowler with 600 or more Test wickets and the fourth-highest wicket-taker overall.
Growing better with age:
He has an x-factor about him. Not only is his bowling improving with age, but he is also growing increasingly attractive. There aren't many males like this.
David Beckham is an excellent example. His muscles and stunning appearance did not disappoint. As a result, he had to be included in our list of the top ten most attractive cricketers in the world.
James Anderson always prefers to go as high as possible in the lists, be it for the ICC test bowling rankings or at the list of 10 most handsome cricketers in the world, James always seems to climb up.
5) Pat Cummins: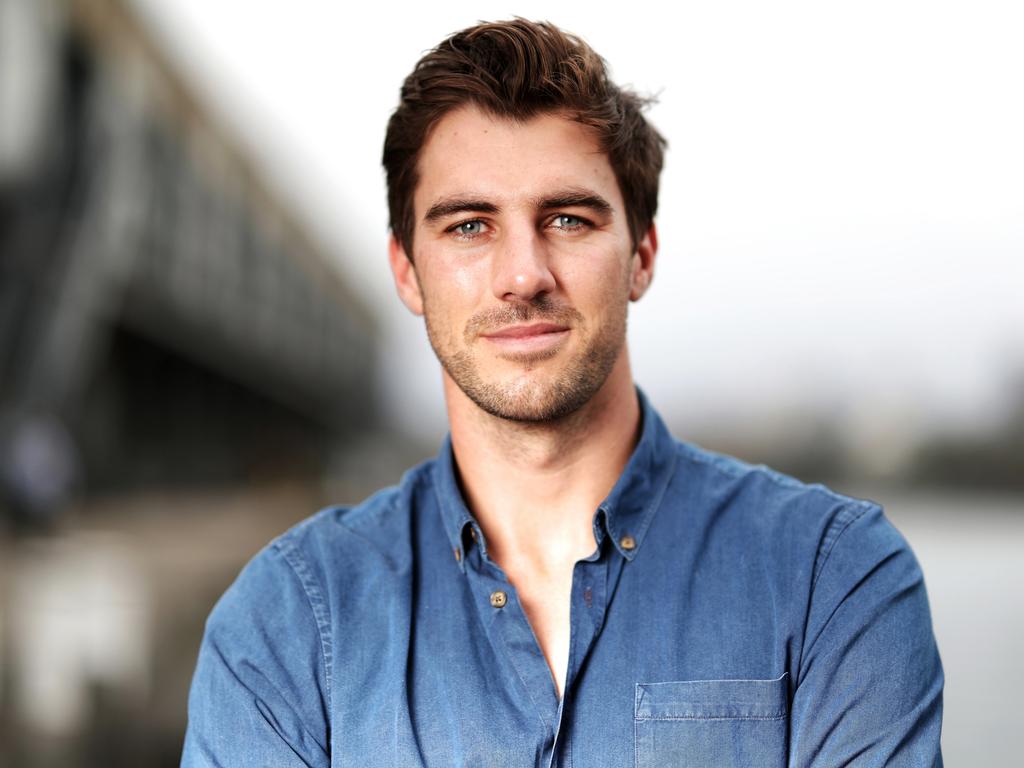 Pat was acquired by KKR for a record-breaking fee of Rs.15.5 crore, making him the most expensive player for IPL 2020.
Cummings made his test debut with the Australian National team in 2011, at the age of 18. Unfortunately, he was forced to retire from cricket owing to injuries, but he made an excellent comeback with Australia in 2017.
Cummings was named the world's top bowler in two consecutive years, 2019 and 2020, according to ICC player rankings.
Hot Fast Bowler:
He is one of the hottest fast bowlers in the game right now. His appearance is as good as his bowling. He has even taken part in numerous photoshoots and appears to be a perfect fit for a Hollywood film.
The ladies seem to adore him. He is unquestionably one of the Top 10 Most handsome cricketers in the world.
4) Kevin Peterson: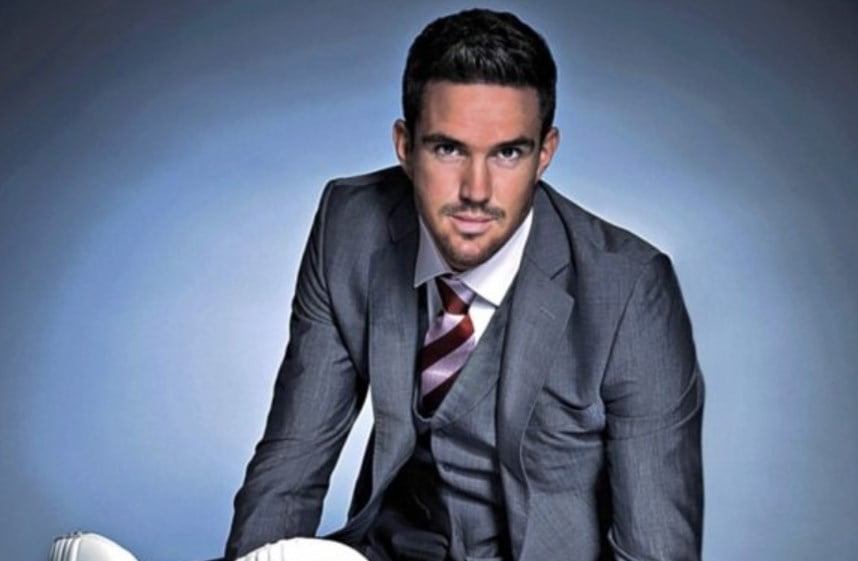 Kevin Peter Pietersen is a former England international cricketer and cricket commentator. He is a right-handed batsman and intermittent off-spin bowler who represented England in all three formats between 2005 and 2014, including a brief stint as test team captain.
Pietersen holds the record for being the "quickest player to cross 2,000 runs in One Day International cricket."
From his first 25 Tests, he has the second-highest run total, trailing only Sir Don Bradman of Australia. He is also the fastest player to reach 4,000, 5,000, and 7,000 Test match runs in a single day.
Fan Following:
Despite the fact that the media portrays him as a family man, he has one of the most prominent female fan following on a global scale. He is unquestionably one of the Top 10 Most Handsome Cricketers in the World, with a stunning appearance and a gentlemanly demeanor.
The England national teams seem to produce a lot of the Hottest and dashing cricketers which includes the heartthrob and the former England international player KP who seems to be breaking the hearts of the beauties to date with his killer looks and smile. The pretty ladies seem to break the internet whenever they see KP posting his pictures.
3) Michael Clarke: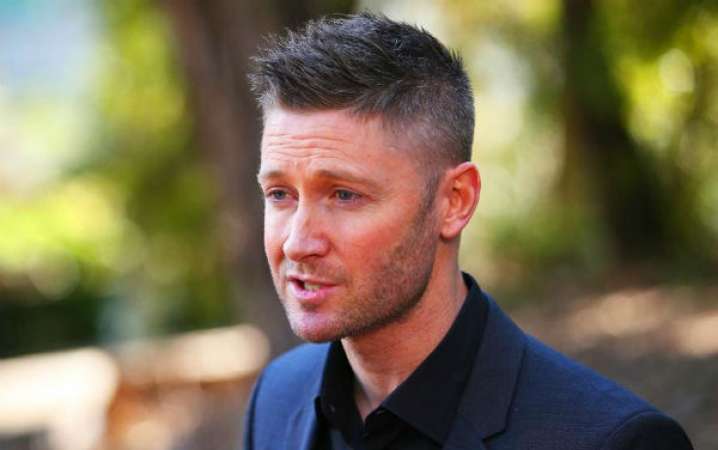 Michael Clarke is a former Australia National Team captain. He succeeded Ricky Ponting as captain and guided Australia to their fifth World Cup championship in 2015, defeating New Zealand in the finals. He is regarded as one of the greatest batsmen of his generation.
Aussie's Most handsome cricketers:
Clarke managed to provide an awe-inspiring performance against the New Zealand cricket team in the finals after declaring his retirement from One Day cricket following the 2015 Cricket World Cup, batting 74 off 72 balls and securing Australia's sixth World Cup triumph.
When nine runs were needed to win, New Zealand got the better of him. Following his ejection, he earned a heartfelt standing ovation from the 93,013-strong MCG audience.
He has a stunning physique and a smile that can conquer the world. Clarke's marriage to Kylie Boldy crushed hearts all across the world. If he wasn't named one of the Top 10 Most Handsome Cricketers in the World, the ladies would start a petition against us.
Winning matches and Hearts:
A player who can win the match with his bat and can win hearts with his smile is a rare combination but seems like this handsome cricketer has excelled in it.
He is one of the most handsome cricket players around the world whose smile can set off the bomb of happiness in a considerable number of ladies.
2) Alastair Cook: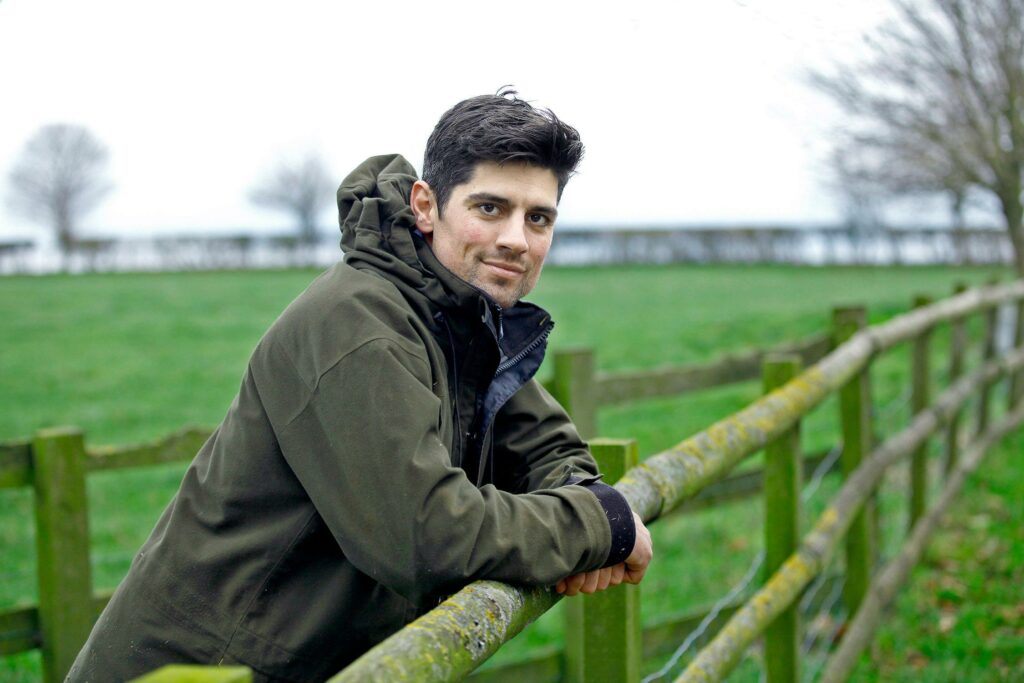 Alistair Cook is a former England Men's Cricket team captain across all formats. He bats left-handed and is one of the most prolific batters of the contemporary era, as well as the fifth-highest Test run-scorer. He is England's all-time leading test player.
The Special Englishman:
There is always something about Englishmen that draws you in instinctively. He has a beautiful and sensual English accent, a jawline as sharp as machetes, and, of course, he is a cricketer. With his towering stature of 6'2″ and that stunning face, he instantly made the cut for our Top 10 Most Handsome Cricketers in The World list.
The social media handles of Alastair cook is usually filled with comments by the women who seem to have fallen for the former captain of the England team.
Just to break the heart of those pretty ladies, Cook married Alice Hunt, whom he had known since childhood, in December 2011. The couple is the parents of two daughters and one son.
1) Virat Kohli: Most handsome cricket players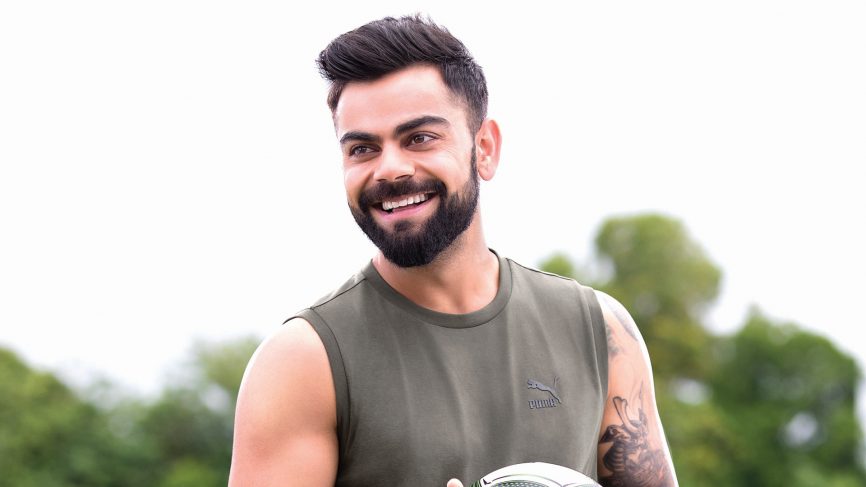 Virat Kohli, India's cherished former captain, is one of the world's most famous cricketers, if not the most famous. Women make up the majority of his fan base. He is adored by the Indians.
Social Media following:
Virat Kohli has 200 million Instagram followers, 60 million more than the second most followed Indian, Priyanka Chopra, and is India's most-followed personality ( 22nd most followed person in the world). He also has over 40 million Twitter followers.
The Most Handsome Cricketer:
At 5'9″, Virat Kohli is one of the main contenders for the title of the world's most gorgeous cricketer. And, with that well-proportioned face and every boy's dream beard, Kohli easily makes our list of the Top 10 Most Handsome Cricketers in the World.
There is never a second thought about Virat Kohli being the most handsome cricketer because of his looks, physical fitness and his attitude. Virat being at the top of the list of most handsome cricket players is the national crush for girls in the Indian cricket team.
However, Virat broke the heart of all those pretty ladies when he went on to marry the hottest Bollywood actress Anushka Sharma.
Get more cricket-related news on Sportslibro.com