Cristiano Ronaldo is a Worldwide Soccer icon with millions of fans all over the globe. He has achieved so much in soccer and he is the greatest footballer of all time.
With such huge success in football, many famous soccer players have their own fair share of controversies, and so does Cr7. Being a superstar in the athletics world, his life is supposed to be filled with controversies. Celebs are treated as entertainment and each and every event in their personal life is a leading and highest-selling story in any lead newspaper or magazine.
He is loved by many fans, hated by some and many football geeks never fail to make internet memes about him. Here we bring you the Most Infamous and selected Cristiano Ronaldo Controversies.
1. Mysterious "Biological Mother" of Cristiano Ronaldo Jr:
The most infamous Cristiano Ronaldo controversies were when the Portuguese Star, stunned everybody when he declared in 2010 that he now has a kid.
The world went crazy when they got to know that Cristiano Ronaldo got into a one-night stand and got the 20-year-old girl pregnant. Cristiano Ronaldo Jr's mother's identity has been kept a secret to this date. The football legend stated that he has full custody of his.
The biological mother of Cristiano Ronaldo Jr is not allowed to have any type of contact with his son as per many news reports, Ronaldo paid her 10 Million pounds to keep a secret of her identity and he looks after her financially.
As per some reports, she was an English Waitress who with Ronaldo had a one-night stand during his Manchester United days.
2. Arrested on suspicion of rape of a woman in October 2005:
In 2005, Ronaldo was alleged arrested for raping a woman with another man. She said she was raped at a central London hotel room. The British Crown Prosecution services investigated Ronaldo and the other man when the allegation was put up forward by two women.
Obviously, Ronaldo did not agree to have such an affair. And with little and not enough evidence to charge him with against the crime, the allegations were dropped.
However, being alleged of raping a woman is still one of the biggest controversies of Cristiano Ronaldo.
3. Accused of Drinking Heavily in a Nightclub in July 2008: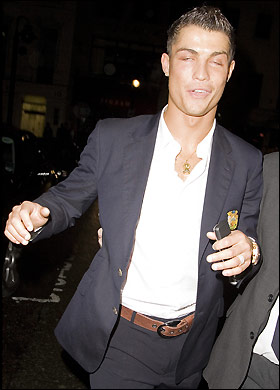 Everybody was surprised when the news of Cristiano's heavy drinking came about. Everyone in the entire sports world has the knowledge that one of the greatest football player, CR7, doesn't drink or smoke because his father died due to drinking.
He has a good and clean image of this in the news world and has maintained it since. This news caused one of the biggest controversies among the fans as well as other people.
However, this news turned out to be false and the British newspaper Daily Mirror was forced to pay compensation as well as a letter of apology for the news article.
Ronaldo was eventually devastated to hear such rumors about him, but then realized that nothing could beat him if it wasn't the truth and made him more stronger than before.
4. Donation of 8 million dollars during the earthquake in Nepal (Fake News):
The whole world rejoiced when Ronaldo was reported by a French magazine for donating 8 million to victims of the earthquake in Nepal. However, later it turned out to be fake news.
However, Ronaldo tweeted about saving the Nepal Children and showed his support for the cause. He also encouraged and asked his fans to donate funds to this charitable cause.
His support and awareness was appreciated by everyone, but he never donated any money, leaving the whole story to be false.
5. Controversial Comment on The Relationship with MSN trio:
This was one of the biggest Cristiano Ronaldo Controversies. This athlete apparently likes to fly solo. According to news reports, he admitted that he is not jealous of the friendship or the bond between the MSN trio but also prefers to be alone.
Ronaldo also stated that he also enjoys the company of his teammates, and has good bonds with his other fellows. His solo playing style does not mean that he has fewer friends. He maintains a good relationship with all his fellow teammates and other footballers. He just likes to have it in his own style.
The athlete is said to be an introvert with few "friends" on the team, but he also respects other players. He admitted that his only goal is to play well and to stay at the top until the very end.
6. Questions the level of his Real Madrid teammates on February 27, 2016: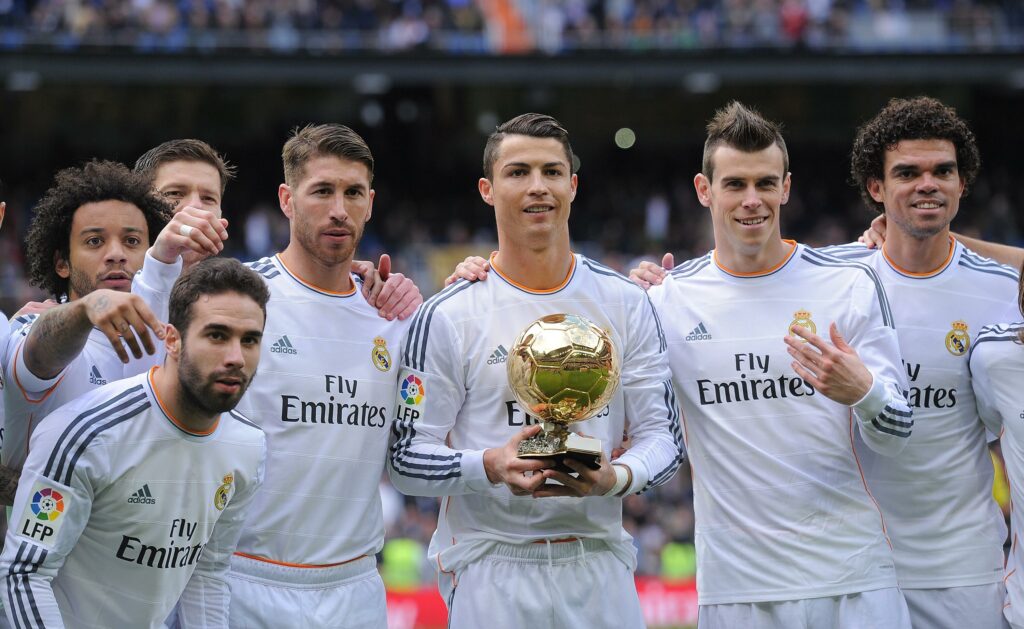 There is a moment in everyone's life when they wonder about their environment and the people around them. That moment was for CR7. Real Madrid star, Ronaldo hit the lowest point in his carer when he was fund questioned the standards of his Madrid teammates on 27th February 2016
The world-famous athlete was quoted by saying "If the whole team were at my level, we would be the first". These harsh and bit rude comments must not have to come from the mouth of a Football Legend.
He also blamed his team's recent failures on the injuries players suffered during games. So his comments brought a storm of Controversy and hate from his fans and other football lovers all around the world.
7. Alleged gay affair with Moroccan boxer Badr Hari:
The Portuguese star again made headlines in April 2016, for having an alleged affair with Morocon Kick Boxer Badr Hari. The allegations were made on French Television about Real Madrid's soccer legend. The Television reported that Ronaldo made regular jet visits to Morocco after hard training sessions to enjoy cuddles and spend some quality time with his friend Badr Hari.
The news channels spiced it up and made it quite believable. However, This news was later known to be fake, and all the suspicions were dropped.
8. The controversial 30th-anniversary celebration: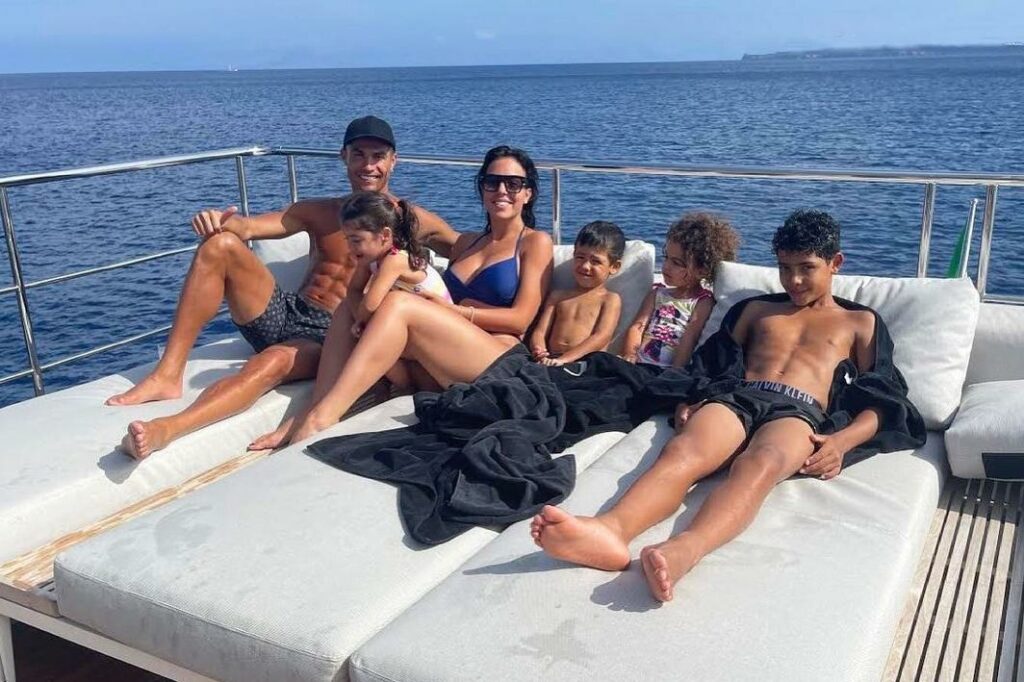 One of the best football players in the world did not want to celebrate his 30th birthday as per some reports. He was devastated and furious with Real Madrid lost a match in the 2015 La Liga season.
Even though the Madrid team lost a game. He wanted to cancel his birthday party. However, his birthday celebrations have taken one month of planning already and many of his friends and relatives were invited to the party.
And as being a gentleman, the soccer player didn't cancel the party even though he was devastated and furious after the game.
9. Role in Wayne Rooney's red card in the 2006 FIFA World Cup quarter-finals:
During the FIFA World Cup Quarter-Final match in 2006 between England and Portugal, Ronaldo's Manchester United teammate Wayne Rooney was sent off in the 62nd minute of the game for stamping on Portugal defender Ricardo Carvalho. The Referee later clarified the decision by stating that the red card was only due to Rooney's violence. However, the English Media stormed on Ronaldo by saying that he has influenced the decision by aggressively complaining.
Rooney insists that he did not blame Ronaldo for his behavior in the match. In fact, he mentions that he showed no negative attitude towards his United teammate when they met in the tunnel after the match. Instead, he wished him well in the tournament.
10. Slamming Iceland on Euro 2016:
Cristiano Ronaldo appeared to be frustrated and angry after Portugal drew 1-1 with Iceland. Iceland who were enjoying their very first appearance at a major tournament and are the smallest nation to have ever qualified for the European Championship had a rather defensive strategy against Ronaldo's Portugal.
Ronaldo seemed visibly annoyed to see such tactics. He did not stop himself from openly criticizing the celebration of the opponents, which led to a heated discussion.
Get more football related news sportslibro.com