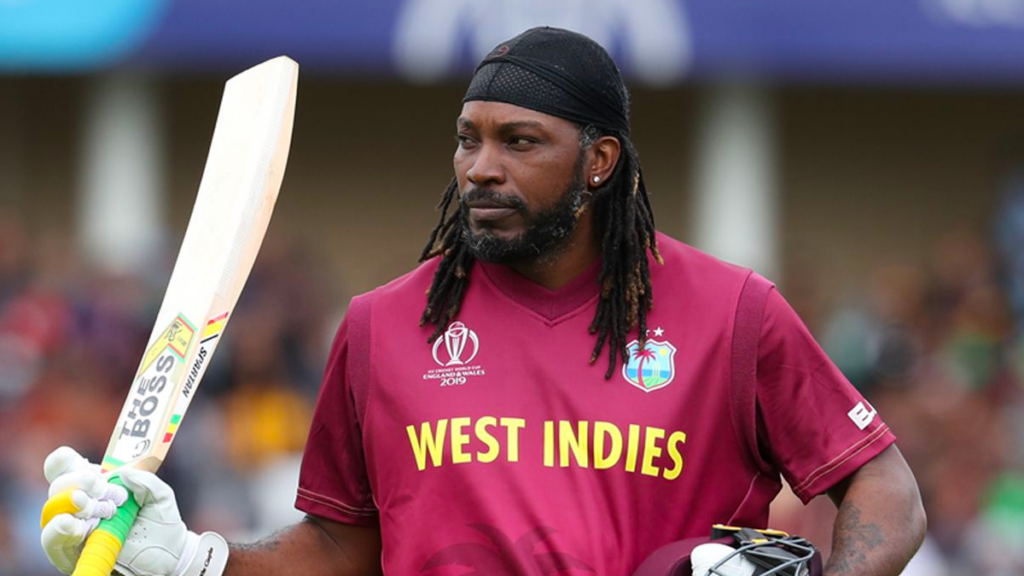 Chris Gayle, the Universe Boss, is known the world over as one of the greatest cricketers of his generation. He has achieved unparalleled success in the sport and has become an inspiration to millions of people around the globe.
Gayle is a left-handed batsman who is known for his power-hitting abilities. He has a reputation for hitting the ball long distances and has set numerous records in T20 cricket. In addition to his batting prowess, Gayle is also a handy off-spin bowler and has taken crucial wickets for his teams.
What's Chris Gayle's Real Name?
Christopher Henry Gayle was born to Dudley Gayle, a policeman, and Yvonne Gayle, a homemaker. He grew up in the poverty-stricken Kingston neighborhood of Rollington Town, where he developed a love for cricket at a young age.
He then attended Excelsior High School, where he continued to hone his cricketing skills. It was where he started to excel as a batsman and bowler for the school's cricket team.
Despite his success on the cricket field, Gayle faced numerous challenges in his early life. He grew up in a tough neighborhood where gang violence was common, and his family struggled to make ends meet.
Gayle has often spoken about the difficulties he faced growing up and how cricket provided him with an escape from the harsh realities of his surroundings.
Even with these challenges, Gayle remained determined to succeed as a cricketer. He worked hard on his game, often practicing for hours on end, and eventually caught the attention of scouts who recognized his talent.
Chris Gayle's Career: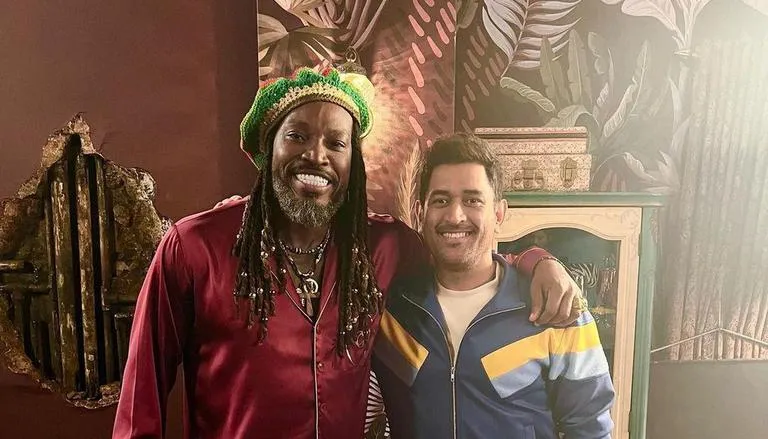 Early Career
Gayle's cricketing journey began when he started playing for Lucas Cricket Club in his hometown of Kingston. At a young age, he was spotted by scouts and quickly rose through the ranks. In 1998, he represented Jamaica in the West Indies under-19s tournament.
Senior Team Debut
In 1999, Gayle made his international debut for the West Indies in an ODI against India. He played a crucial role in the team's success in the 2004 ICC Champions Trophy, where he was named the player of the tournament.
Career Records
Over the years, Gayle has established himself as one of the greatest opening batsmen in the history of the game. He has a formidable record in all formats of the game, with over 10,000 runs in Tests and over 10,000 runs in ODIs. He is also the only batsman to score a triple century in a World Cup match.
Absence Since the IPL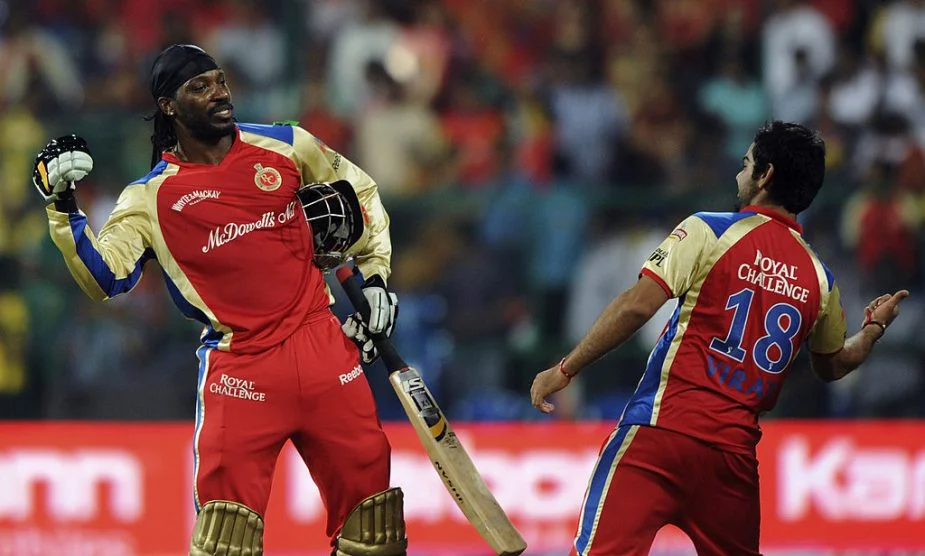 Gayle has not played for the West Indies in any format since the 2019 World Cup.
He missed the home series against India in 2019 due to personal reasons and was not selected for the subsequent tour of Afghanistan. In the IPL 2021, he was signed by the Punjab Kings but was unable to participate in the tournament due to Covid-19 restrictions.
Since his absence in the Indian Premier League, he's been talking about wanting to make a return. Last year, in an interview, Gayle vowed to return on the 2023 edition. Reports suggest that he's hoping to return with Royal Challengers Bangalore or Kolkata Knight Riders.
Both teams have a special place for him, and he's hoping to win the title for either of these franchises.
However, it's still unclear whether Chris Gayle will play in the league again, so fans may have to wait and see if they can see him in action any time soon so they can place bets on him once again on betting sites like 10CRIC.
Gayle is currently 43 years old, and while he is still a formidable player, his age may be a factor in determining his future in the league.
T20 Format Career
Gayle's power-hitting has been a feature of his game throughout his career. He has hit the most sixes in T20 cricket and is the first player to score 10,000 runs in the format.
He has also played for various T20 franchises around the world, including the Royal Challengers Bangalore in the Indian Premier League, the Melbourne Renegades in the Big Bash League, and the Jamaica Tallawahs in the Caribbean Premier League.
Controversies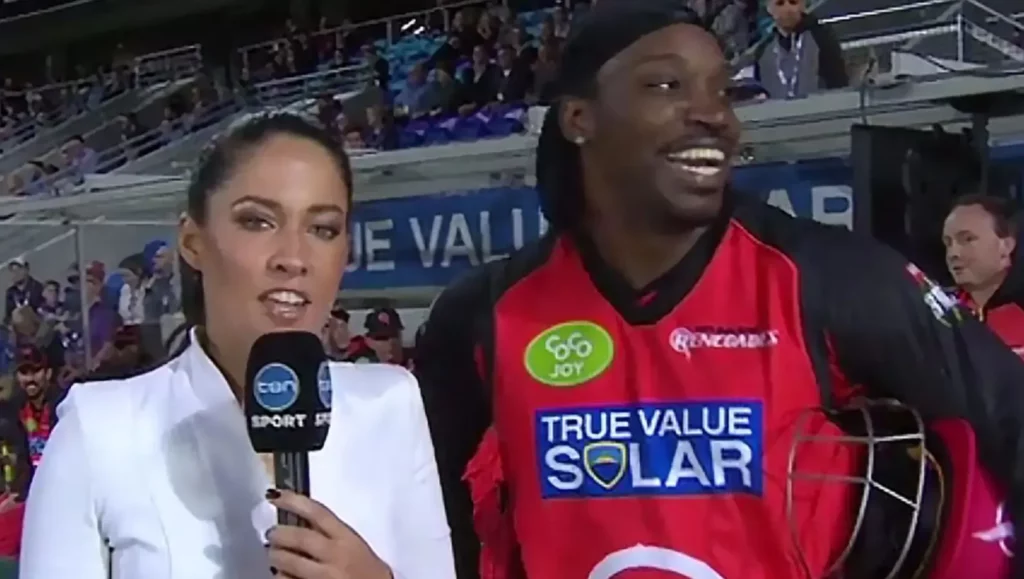 Gayle has faced his fair share of controversies throughout his career. In 2016, he was involved in a sexism row after making inappropriate comments to a female journalist during an interview. He later issued a public apology, but the incident highlighted the need for greater sensitivity towards women in sports.
Overall, Chris Gayle's career has been nothing short of spectacular. He has cemented his place as one of the greatest cricketers of his generation and will always be remembered for his power-hitting and flamboyant personality.
Another controversy that Gayle was embroiled in occurred during the 2019 edition of the Global T20 Canada tournament. In a match between Vancouver Knights and the Winnipeg Hawks, Gayle was fined for throwing his bat in frustration after being dismissed.
Furthermore, in 2020, Gayle was in the news for his comments regarding former teammate Ramnaresh Sarwan.
In a series of social media posts, Gayle accused Sarwan of being involved in his release from the Jamaica Tallawahs franchise in the Caribbean Premier League. The incident caused a stir in the cricketing world, and Gayle was criticized by many for his public outburst.
Chris Gayle Achievements:
Two-time ICC World T20 champion (2012, 2016)
ICC T20 Player of the Year (2012)
ICC ODI Player of the Year (2005)
Wisden Leading Cricketer in the World (2005)
West Indies Cricketer of the Year (2005, 2009, 2012)
Arjuna Award (2008)
Padma Shri (2019)
Gayle's Legacy
Chris Gayle is one of the most iconic cricketers of all time. He is a global superstar who has entertained fans all over the world with his power-hitting and flamboyant style of batting. Gayle is a true legend of the game and will be remembered as one of the greatest batsmen of all time.