Andrew Flintoff Biography: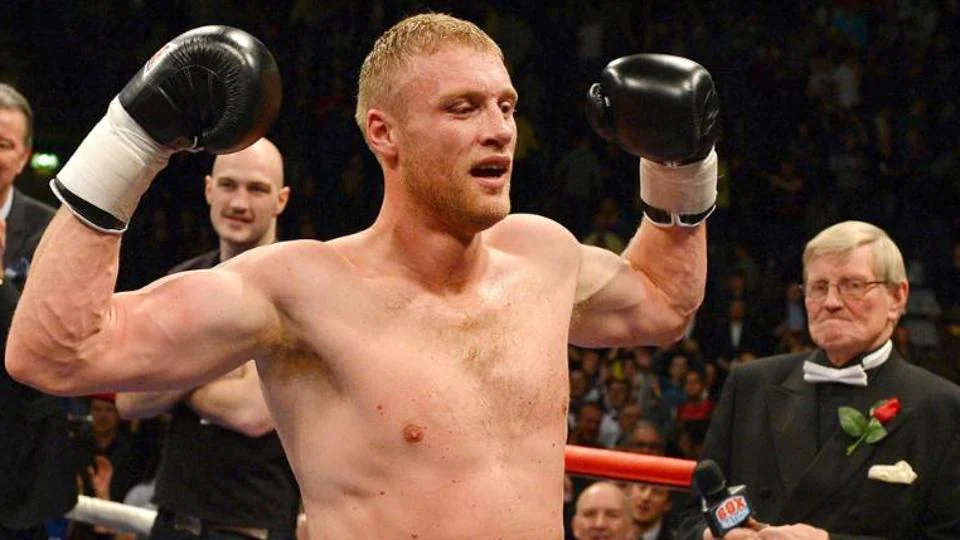 Andrew Flintoff was one of the best all-rounders that the England cricket team has ever produced. He was a bowler who always produced bounce and zip, off the pitch because of his height and unorthodox bowling action. He also was an aggressive batsman who played in the lower middle order and would always look for some runs.
Andrew Flintoff Biography covers his entire cricketing journey.
Andrew Flintoff Family: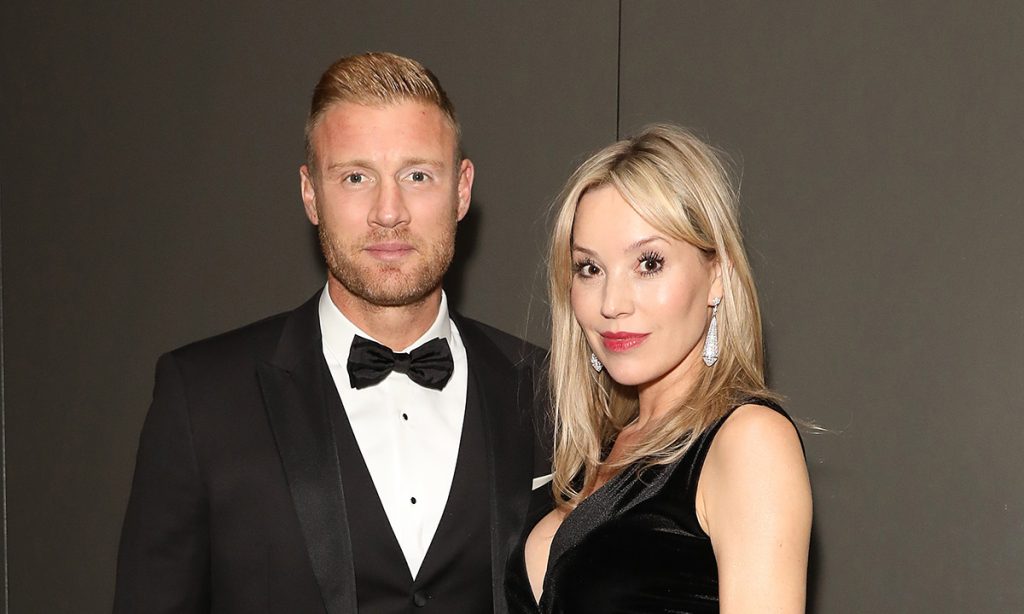 Flintoff, who was born on 6th December 1977 in Lancashire, United Kingdom. Even though Flintoff was always good in their studies, he always had his mind in cricket. Andrew's family consisted of his father, Colin Flintoff, mother, Susan Flintoff and his brother Chris Flintoff.
In 2005 Andre Flintoff Married his long-term girlfriend Rachael Wools and Currently and after his marriage Freddie Flintoff and Rachael Wools Flintoffhas have three children- Holly Flintoff (15 years), Correy Flintoff (13 years) and Rocky Flintoff (11 years). Also, the Flintoff family is also expecting their fourth child.
Andrew Flintoff Career:
Andrew Flintoff was one of the most scintillating all-rounders in his time, the Englishman has won the enthralling Ashes series for England in the year 2009 and also played some crucial part for his country in many other international levels.
Early Career: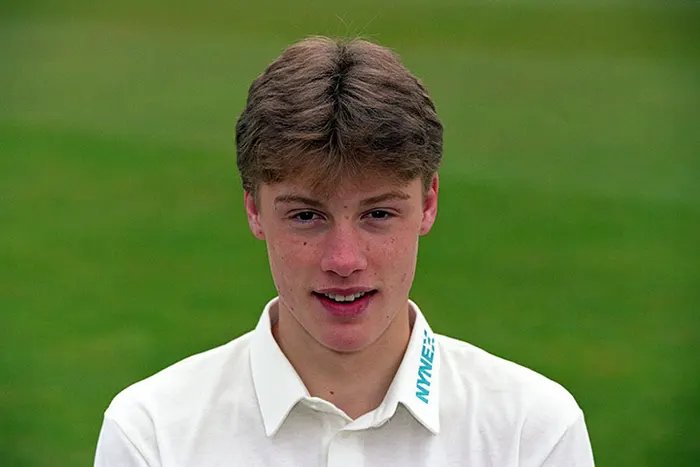 Since his childhood, he used to play Under-11s and Under-15s for Lancashire Schools and was also a prominent chess player too. But, he chose cricket as his career, and that Andrew Flintoff Cricket career started When he joined Lancashire in his young days.
After a string of good performances, he was selected for the England Under-19 team. He played 2 and half years for the team and also captained the England Under-19 Test team against Pakistan in an away tour and against Zimbabwe in a home tour in 1996/97.
After some good captaincy decisions and good overall performance, he got a call from England National Team very early at the age of 19 years in a Test Series against South Africa.
Test Career: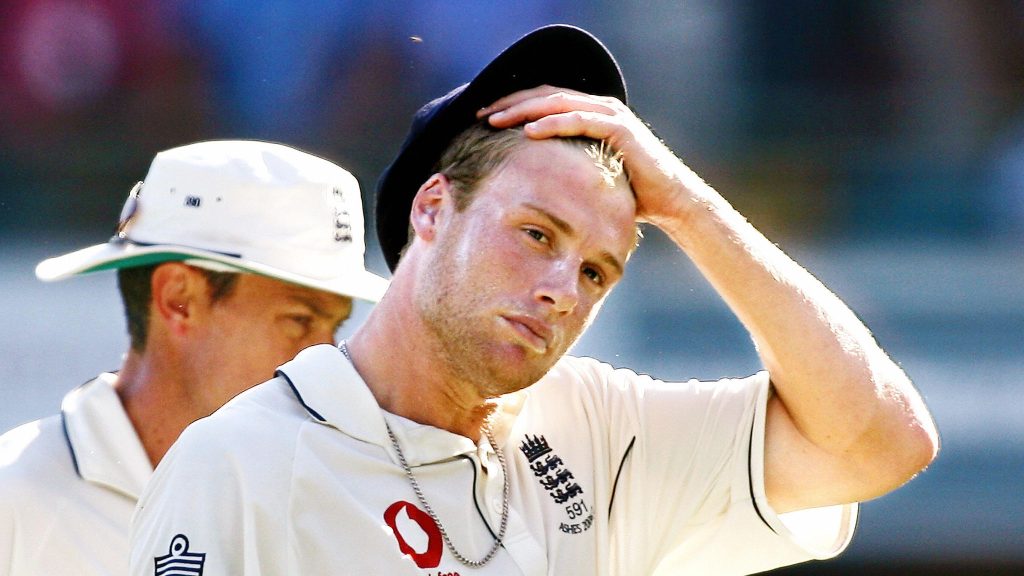 Andrew Flintoff test match Debut was made against South Africans in 1998. Flintoff had a difficult start to his career which also included a pair at Leeds. In fact, Flintoff scored his first run at Leeds in only his fifth innings five years after his debut. He was dropped after his debut series and had to wait for the return tour with the South Africans in late 1999 to make a return to the squad.
Unexpectedly, even after his comeback, he struggled with his batting as well as bowling form. He managed to score only 259 runs in 19 Test Innings and picked up a meager figure of 13 wickets. But, this was just the start, because this wasn't his worst series, it was England's tour of India in 2001. He scored only 8 runs in the Test series, which made him question his capabilities to play International cricket, which ultimately made him cry in the dressing room. This was his worst international batting form.
2002 was the year that changed the life of Freddie's career. He scored his maiden Test century against New Zealand when he and Graham Thorpe formed a match-winning partnership of 281 runs to push New Zealand out of the game and won the Test match by 98 runs.
After the maiden century and some more good performances, people started comparing him to the likes of Ian Botham. Before 2002, he had bad averages in both bowling and batting but between 2002 and 2004 the times changed. He scored three half-centuries and a century against South Africa in 2003 and after a brilliant performance against West Indies in 2004 he was named the Wisden Cricketer of the year-2004.
Also, in the same year, he hit his best score of 167 against West Indies at Edgbaston. The innings had a great moment which Flintoff will remember for his life. In his brilliant innings, he hit a huge six in the top tier of Ryder Stand and his father stood up from the crowd to take the catch, which was dropped, but that moment was a very soothing and emotional one for the fans as well as cricketers and off-course, Flintoff too.
2005 Ashes series, The Ashes series of 2005 is the series where Andrew Freddie Flintoff broke Ian Botham's record of six sixes in an Ashes Test Match with five in the first innings, and a further four in the second innings, he scored 141 runs in total.
Freddie Flintoff 2005 Ashes series was one of unadulterated bliss in his career for his performance in the series he was named "Man of the Series" by Australian coach, John Buchanan. His awesome innings also won him the inaugural Compton-Miller Medal. He was also awarded the Freedom of the City of Preston, and it was the polarising chapter in Andrew Flintoff Biography.
He also captained England in the 2006-07 Ashes but it was a rather humiliating one for him as the England skipper suffered 5 consecutive losses and made the record for holding the Ashes trophy for the shortest time ever.
He was a very different character on and off the field. His one of the most famous and controversial incidents happened in a Test against Sri Lanka as he took Viagra in between the Test and was run out as the tablet was still showing the effects because of his ex-girlfriend revealing to the media about his "performance" outside the cricket field and it still is one of the most embarrassing incidents of his life Revealed by him in Andrew Flintoff Autobiography named "Second Innings: My sporting life".
Andrew Flintoff went on to play 79 Tests for England in which he scored 3845 runs including 5 centuries and picked up 226 wickets.
ODI career: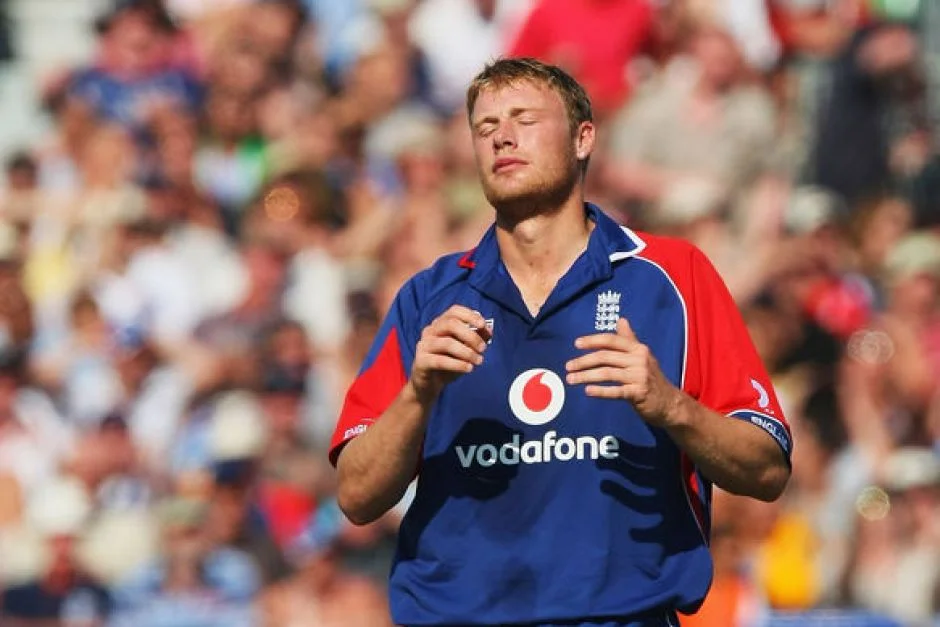 Flintoff made his debut against Pakistan in 1999. Flintoff had a difficult start in the One Days as well as he never was able to keep his place in the playing 11, he was always coming in and out of the team. But, again every cricketer gets a chance to redeem themselves and become a hero for their country.
He also captained England in the 2007 Commonwealth Bank series where England managed to qualify with very difficulty in the last match of their group stages to play a best of three finals against Australia.
He played 141 ODIs for England where he scored 3394 runs including 3 centuries and picked up 169 wickets.
He also captained England in the 2007 Commonwealth Bank series where they qualified with very difficulty in the last match of their group stages to play a best of three finals against Australia, where they reversed their poor run of form and won the finals 2-0, with Flintoff contributing with 3 wickets in the first final and chasing the rain-reduced total in the second finals. Even after a good series, he was replaced as the captain in the 2007 World Cup.
He was one player who was always dealing with injuries and these injuries affected his game. After the World Cup, he started getting more and more injured and therefore went in and out of the team. Finally, he decided to give up cricket at the surprising age of 32 and played his last ODI match against West Indies in August 2009.
He played 141 ODIs for England where he scored 3394 runs including 3 centuries and picked up 169 wickets.
T20 Cricket and IPL: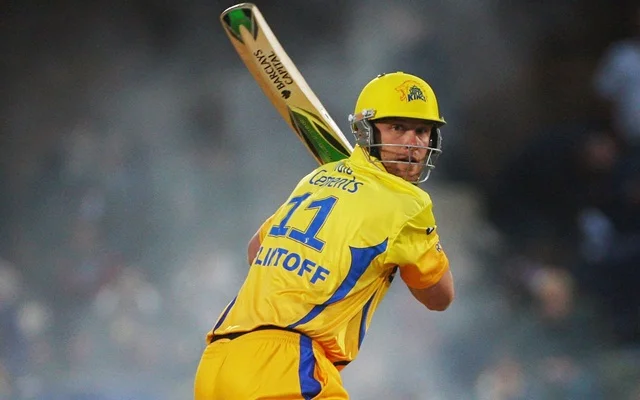 He played merely 7 T20 matches for England including the inaugural T20 World Cup 2007. He scored a total of 76 runs and picked up 5 wickets in his 7 T20Is. Even in this short career, he was responsible for one of the best things to happen to Yuvraj Singh.
He was the one who aggravated Yuvraj Singh in the match against India and Stuart Broad had to suffer for Flintoff's behavior as he was hit for six sixes in an over by the legend Yuvraj Singh. Flintoff also got hit by Yuvraj before he got out to Flintoff in the final over of the match.
Andrew Flintoff Retirement: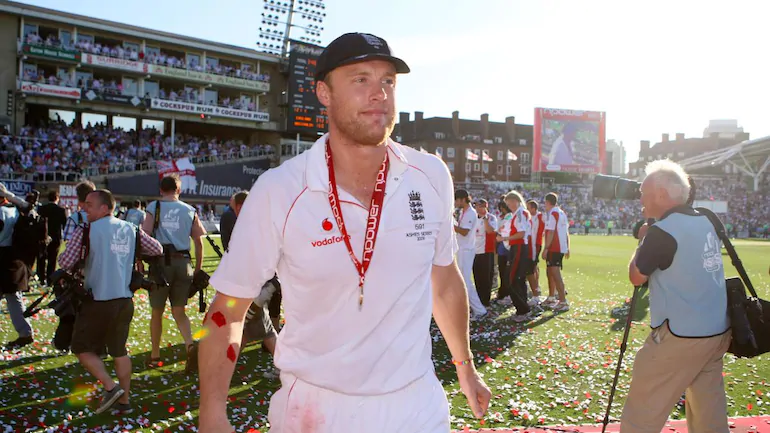 On 15th July 2009, after the heroic Ashes wins against Australia, following the fitness troubles, Flintoff announced his retirement from cricket.
Andrew Flintoff Biography suggests, after taking retirement from the test cricket he continued his cricket for English clubs like Lancashire in their domestic league.
The Allrounder Added: "Having been told that my body would no longer stand up to the rigors of cricket, I had no alternative but to retire,"
"I would like to thank my family, Lancashire Cricket Club, England, all my sponsors, friends and advisers for all the help and support they have given me throughout my career.
"Last, but by no means least, I am indebted to the encouragement and support I have always received from England's magnificent supporters. I will now be taking a break before deciding which future direction to take."
Andrew Flintoff Biography suggests, after taking retirement from the test cricket he continued his cricket for English clubs like Lancashire in their domestic league.
Andrew Flintoff Post Retirement:
Freddie Flintoff life story continues after his retirement from the game of Cricket and Flintoff is one cricketer who is not only famous for cricket but for his TV shows, his autobiographies, and his other vivid talents too. But, he chose to pursue a media career. After 2010, he became a host of a sports panel show named "A League of their own".
Since then, he has been making consistent TV appearances in one or the other shows. He also did some good Australian series too and his show Flintoff, Savage, and the Ping Pong Guy also won two academy awards in 2017.
After his Retirement, the English Cricketer also has one professional boxing match on 30th November in the year 2012 in Manchester beating American Richard Dawson on a points decision.
Flintoff hosted Freddie Flintoff: Living With Bulimia, a documentary that broadcast on BBC One in 2020. Flintoff speaks with other guys who have struggled with Bulimia and addresses the stigma that surrounds males who suffer from eating disorders in the documentary. Flintoff has had Bulimia since he was 20 years old, for over 20 years.
Andrew Flintoff Controversy: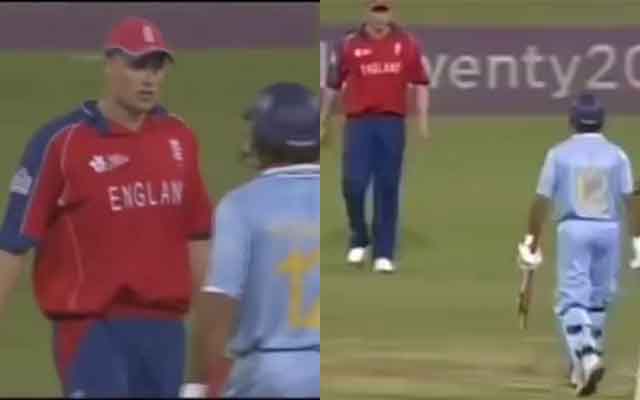 Throughout his career, Flintoff was involved in a few controversial incidents that attracted media attention.
One of the most significant controversies involving Flintoff was the infamous "Fredalo" incident during the 2007 World Cup in the West Indies. After England's defeat to New Zealand, Flintoff was caught on camera, along with other England players, drinking late into the night on a boat trip. The incident received widespread media coverage, and Flintoff was stripped of his vice-captaincy for the rest of the tournament.
Another controversy involving Flintoff was his involvement in a drunken incident during England's tour of Australia in 2007-08. Flintoff was fined and dropped for one match after he was caught on camera, urinating on the pitch at the WACA in Perth, after a night out with his teammates.
In 2016, Flintoff was accused of making derogatory comments about women during a live broadcast of the BBC's Test Match Special. Flintoff, who was working as a commentator at the time, made a comment about women's cricket, saying, "I don't think women should be playing cricket. It's a man's game." The comment received widespread criticism, and Flintoff issued an apology.
Despite these controversies, Flintoff is still widely regarded as one of England's greatest all-rounders and a popular figure in the cricketing world.
Andrew Flintoff Records and Achievements:
Awards and Honors:
Sir Garfield Sobers Trophy (ICC Cricketer of the Year): 2005
Freedom of the City of Preston: 2006
Myerscough College Honorary Fellowship: 2011
England captain: 2006, 2006–2007
Wisden Leading Cricketer in the World: 2005
Wisden Cricketers of the Year: 2004
PCA Player of the Year: 2004, 2005
ICC Player of the Year: 2005
ICC ODI Player of the Year: 2004
ICC World One-Day XI: 2004, 2005, 2006
ICC World Test XI: 2005, 2006
Cricket Writers' Club Young Cricketer of the Year: 1998
Compton-Miller medal: 2005
BBC Sports Personality of the Year: 2005
BBC Sports Personality of the Year Third Place: 2004
NBC Denis Compton Award: 1997
Walter Lawrence Trophy: 1999
Records:

Flintoff is the third-highest English wicket-taker in one-day international cricket with 168 wickets.
He is the 13th highest wicket-taker in Test cricket, with 219 wickets.
He is also the ninth highest English run-scorer in one-day internationals, with a total of 2,975.
Flintoff was Lancashire's winner of the NBC Denis Compton Award in 1997.
Flintoff is only the seventh player to have batted on all five days of a Test match, achieving this feat at Mohali.
He is one of only eight players to be on both the batting and bowling honors boards at Lord's.
Andrew Flintoff was also a professional boxer for a brief period of time (2012- only played one match which he won).
Flintoff has 14 Guinness World records in his name. Some of them include hitting bulls-eye from a maximum distance, fastest 100m Zorbing, etc.
In 2012, Andrew Flintoff appeared in a documentary that he had also produced called 'Freddie Flintoff: Hidden Side of Sport'.
He has also written several biographies namely "Being Freddie", "Ashes to Ashes" etc.
He also was an avid chess player.
Andrew "Freddie" Flintoff was one player you can never judge from his statistics. The level of impact which he created on the field was unmatched. But, he was one cricketer who had talents even outside cricket which was very rare for a person who played Professional International Cricket. He would have become a Great if it had not been for his persistent injuries.
Andrew Flintoff Net Worth:
Currently, he is the host of Australian Ninja Warrior and his current net worth is $20 Million, and most of his earning has come from the beautiful game of cricket and from his endorsements, the Englishman was a desirer of luxury cars and in his garage, he has cars like BMW M5, Range Rover, VWTourreg, Porsche 997, and Freddie Flintoff Lamborginig is his personal favorite car out of all the cars, he owns a Lambo Murciélago.
Andrew Flintoff Social Media Handles:
Andrew Flintoff Facebook:https://www.facebook.com/freddieflintoffofficial/
Andrew Flintoff Twitter:https://twitter.com/flintoff11
Andrew Flintoff Instagram:https://www.instagram.com/aflintoff11/