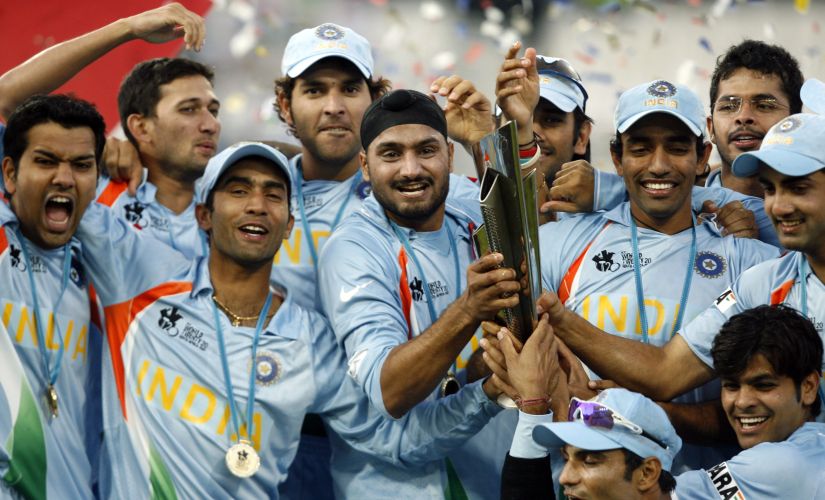 Although India is a cricket powerhouse today, the country couldn't put up a strong fight on the international stage for years. The team lacked fast-bowling firepower, although they had skilled batsmen, which often resulted in them being overpowered by the best teams that Australia and England had to offer. Nonetheless, India is the most popular cricket-playing country globally, with the IPL being the biggest cricket league.
Here are India's greatest cricket players of all time.
1. Kapil Dev
During his long-standing career, Kapil Dev represented India in over 125 matches and was regarded as the world's best cricket player. Kapil has a solid track record as a cricketer, being the only player to take 400 test wickets and 4000 test runs.
Alongside Ben Stokes, Ian Botham, Jacques Kallis and Richard Hadlee, Kapil comfortably ranks as the second-best all-around player behind Garfield Sobers. Kapil is a great captain, a skillful bowler and a talented batsman.
2. Sachin Tendulkar
A retired batsman from Mumbai, Sachin Tendulkar was a talented cricketer whose aura and personality upstaged any cricket match. To many Indians, the 5'5″ giant was a symbol of hope to the nation, revered as a cricket god for his incredible performances. Tendulkar is the biggest reason cricket in India is highly popular, making the Indian Cricket board the most powerful organization for the sport.
3. Sunil Gavaskar
Widely known as the greatest opening batsmen in Test Cricket history, Sunil Gavaskar registered many world records in his career. Gavaskar registered world records for the most Test centuries, and Test runs completed by any batsman. Sunil was the most valuable batsman of his era, having dominated over one of India's most successful cricket teams of the time (Bombay).
4. Anil Kumble
A leg break googly bowler often called by his fans "Jumbo," Anil Kumble is one of the best Indian bowlers in history. Kumble's career lasted for 18 years, playing 132 test matches where he picked up 619 wickets with an average of 29.6. The Bengaluru native is also the third-highest wicket-taker in test cricket history. Anil also goes down history books as one of the only two bowlers to hit all ten wickets during a test inning.
5. Virat Kohli
A modern-era cricket king and the highest-paid IPL cricketer, Virat Kahli has embraced the game with both arms at a time when T20 cricket is growing in popularity. Virat likes the longer format, and the captain role has brought out the best from the seasoned cricketer. The right-handed batsman is the current captain of India's national cricket team, and he's among the best contemporary batsmen today. Kohli rose to fame after captaining India's Under-19 team and leading them to victory during the 2008 World Cup (Under-19) hosted in Malaysia.
6. MS Dhoni
A middle-order batsman, MS Dhoni, led India to the top of the Test ranking for the first time. The right-handed cricketer has impressive numbers as a batsman, scoring 4876 runs with an average of 38.1 in 90 games. Dhoni's leadership skills were among the few reasons why India managed to remain at the top of Tests for years. He also played several innings, although his aggregate runs might not seem very impressive.
7. Rahul Dravid
The former head coach of India's Under 19 national cricket team, Rahul Dravid, will remain an integral part of the sport's history in India. Dravid is among India's most dependable batsmen in history, with most fans calling him "The Wall." His wicket was usually the most priced for the opposition, and he would yield results no matter how challenging the game got. As such, Dravid was seen as India's crisis man during his time.
8. Bishan Bedi
A left-arm orthodox bowler, Bishan Bedi was a cricketer in the famous Indian spin quartet that dominated the cricket scene in the 70s. Bishan is a former captain of India's national cricket team, and his 67-Tests career gave him 266 wickets before he retired. Many saw Bedi as a street-smart cricketer thanks to his ability to deceive the batsman with his accuracy and guile.
9. Virender Sehwag
An aggressive right-handed batsman, Virender Sehwag, is among the most destructive batsmen in India's cricket history. Virender had a great ability to score freely during Test matches, and he was known for dispatching the opposition bowlers to the boundary regularly. The Nawab of Najafgarh – as nicknamed by his fans – scored 8587 runs in 104 Tests, recording an average of 49.3.
10. Javagal Srinath
A former Indian cricketer, Javagal Srinath is one of the finest fast bowlers that India has seen. Javagal was the first fast bowler in India to record over 300 wickets in the ODI competitions. Until his retirement, Javagal remained a frontline fast bowler, and he was the second Indian pace bowler behind Kapil Dev.