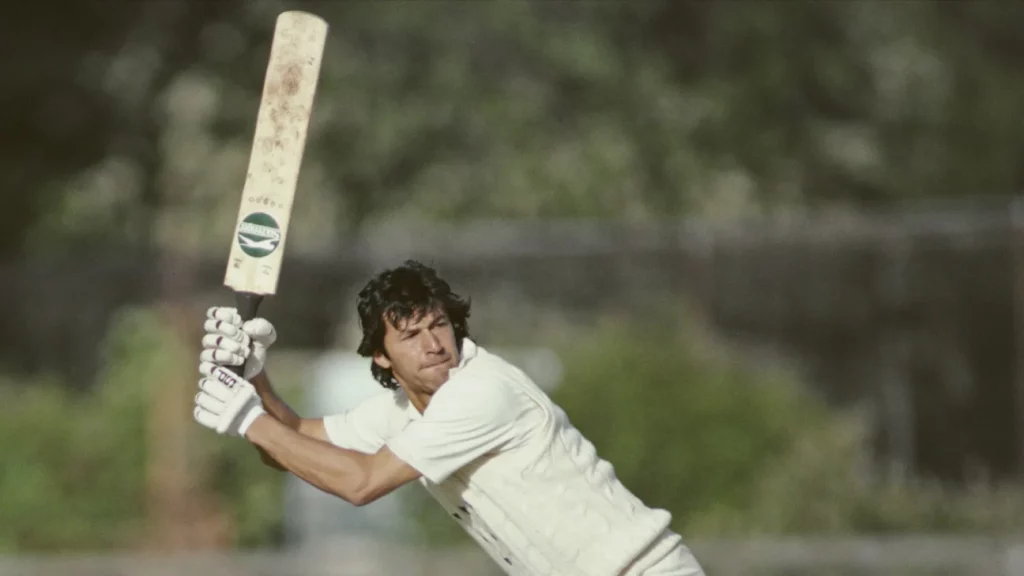 Imran Khan, is a former Pakistani cricket player, philanthropist, politician and, now, the former prime minister of Pakistan who is considered a national hero as he led Pakistan's national team as a captain to a 1992 Cricket World Cup victory and later entered politics as a critic on corruption of the government in Pakistan. He is the current first family of Pakistan. His father was a civil engineer. He was the only son in his family along with four sisters.
Imran Ahmed khan niazi: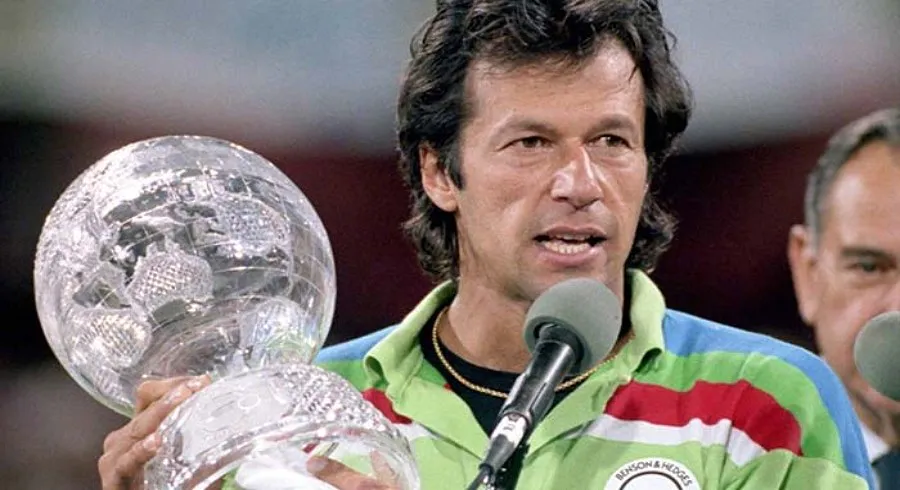 Ethnically, former Pakistan bowler family belongs to Pashtun and paternally, he belongs to Niazi Pashtun tribe in Mianwali in Northwestern Punjab.
Cricketing Blood:
We could say that Cricket was always in his bloodline as Khan's maternal family had prominent cricketers like, Javed Burki and Majid Khan, his maternal tribe were originally from Jalandhar, Punjab, who emigrated from South Waziristan in Northwest Pakistan.
As being from a landowning & wealthy Pashtun family, a quiet and shy boy in his youth, Imran Khan was educated at Aitchison College in Lahore. After that, he went to the Royal Grammar School in Worcester. He did his later studies in Keble College, Oxford.
Early Cricket Career: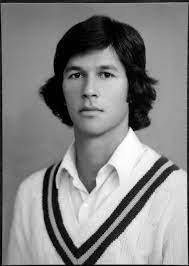 On the cricketing front, he started playing at the age of 13 and made his debut at the age of 18 for Pakistan National Team during a test series against England in 1971.
His home debut came in the year 1976 after graduating from Oxford. He was a long-standing captain for Pakistan from 1982 to 1992.
First Class Cricket:
Imran Khan's first-class cricket debut came at the age of 16 in Lahore. He first played for Lahore A (1969-70), Lahore B (1969-70), Lahore Greens (1970-71) and Lahore (1970-71). He was also a part of the University of Oxford's Blues Cricket Team during the 1973-75 seasons.
He played county cricket at Worcestershire from 1971-76 and was regarded as just an average medium-pacer.
Other teams Imran Khan played for, during this period, are Dawood Industries (1975-76) and Pakistan International Airlines (1975-76 & 1980-81).
Imran Khan also played for Sussex from 1983-88. After graduating from Oxford and the end of his tenure at Worcestershire, he returned to Pakistan in the year 1976 and went on to secure his permanent place as a cricketer.
He played against New-Zealand and Australia during 1976-77 season.
Imran khan biography-INTERNATIONAL CAREER: Pakistan Cricket Team
Test Career:
Imran Khan made his Test cricket debut for the Pakistan National Cricket Team in June 1971 against England at Edgbaston. Khan achieved success and prime form as a fast bowler in 1982 as he took 62 wickets in 9 Test matches at an average of 13.29.
It's a lowest average for a bowler in Test history with at least 50 wickets in one calendar year. In January 1983, Imran Khan attained another milestone playing against India with a Test bowling rating of 922 points.
He was ranked third for this period on form and performance basis in ICC's All-Time Test Bowling Rankings.
In his cricket career, Khan achieved the all-rounder's triple in 75 Tests, the second-fastest record, only behind Ian Botham's 72 Tests.
He also has the second-highest all-time batting average of 61.86, playing at no 6 position in the batting order. Imran Khan played his last Test match for Pakistan in January 1992 against Sri Lanka at Faisalabad.
Stats:
The former Pakistani cricketer Imran Khan career statistics include 88 Test matches, 126 innings and 3807 runs at an average of 37.69, including 6 centuries and 18 fifties.
Imran Khan highest score was 136 runs. He was a fantastic all-rounder and as a bowler, he took 362 wickets in Test match and made him the first Pakistani and World's fourth bowler to do so.
He recorded the best Test bowling of his career during his first year as team captain and at the peak of his fast bowling legacy, as well as an all-rounder, against Sri Lanka at Lahore in 1981-82, taking 8 wickets for 58 runs.
He also topped both bowling and batting averages against England in 3 Test Series in 1982 when he took 21 wickets and an average of 56 with the bat.
Same year, he showed a well-praised performance during a home series against India taking 40 wickets in 6 Tests at an average of 13.95 and by the end of the series (1982-83), he had taken 88 wickets in 13 Test Series against India.
Imran Khan led Pakistan in its first-ever Test Series win in India in 1987 and later, Pakistan registered its first series win in England, same year.
ODI Career: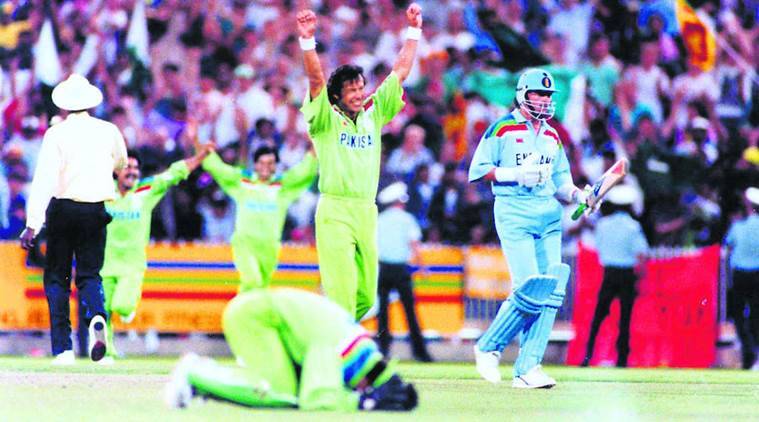 Imran Khan debuted for Pakistan in ODI cricket in August 1974, three years after his Test debut, against England at Trent Bridge for the Prudential Trophy.
In One -Day International Cricket, the former Pakistani cricketer Imran Khan played 175 matches and scored 3709 runs at an average of 33.41.
His highest score in ODI was 102 not out and his best ODI bowling figure was 6 wickets for 14 runs. It was the best bowling figure by a bowler in an ODI innings in a losing scenario.
Imran Khan permanently retired from cricket 6 months after the historic 1992 cricket World Cup final, his last ODI match against England in Melbourne, Australia.
During the tour of West Indies, Imran Khan met Tony Greig who signed him up for Kerry Packer's World Series Cricket. He finished third at 139.7 km/h in a fast bowling contest at Perth in 1978 which gave him more popularity and established him as a proper pace bowler.
In that competition, he finished behind Jeff Thomson and Michael Holding and ahead of Dennis Lillee, Garth Le Roux and Andy Roberts.
He became the pioneer of swing bowling during the late 1970s and also taught his technique of reverse swing to pacers Wasim Akram and Waqar Younis, who are regarded as the master of reverse swing and popularised the technique.
CAREER AS A CAPTAIN & RETIREMENT:
During his career as a captain of the Pakistan Cricket Team, Khan achieved my feats and successes, like, winning the first test in English soil for 28 years, home series win against formidable Indian side, Series win against Sri Lanka and most importantly, the World Cup triumph in 1992.
Imran Khan took over the captaincy at the age of 30 years from Javed Miandad.
Captaincy Record
As a captain, Khan played 48 Test matches (14 won, 8 lost and 26 drawn). In ODI as a captain, he played 139 matches (77 won, 57 lost and 1 tie).
Retirement: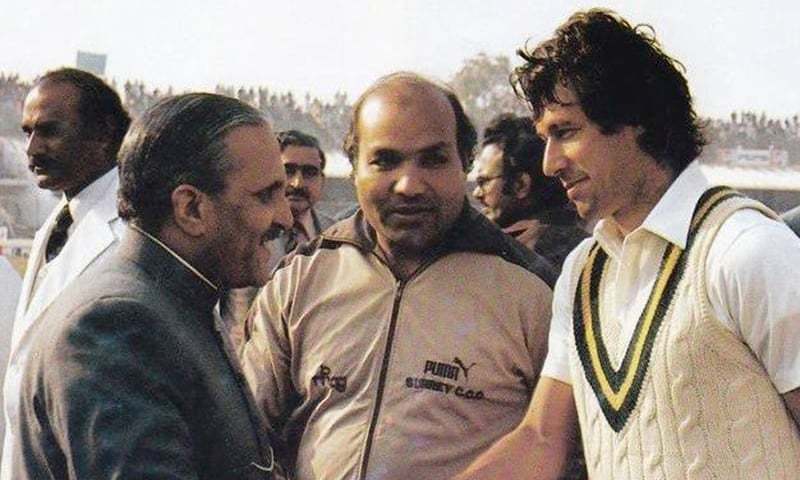 Imran Khan retired from international cricket at the end of the World Cup in 1987 after an unsuccessful stint. Again, in the year 1988, he was asked by the then President of Pakistan, General Zia-Ul-Haq, to return to captaincy and on 18 January, he announced his decision to come back.
Soon after the reunion, he led Pakistan to another series win against West Indies in 1988 and was declared the Man of the Series with 23 wickets in 3 Tests. He recounted the series and said, "the last time I really bowled well".
And finally, Khan's permanent retirement came after the World Cup 1992 victory, Khan's career-high as a captain and as a cricketer.
In that World Cup campaign, his batting contribution was good in the top order alongside Miandad but his contribution as a bowler was below average.
Khan took the winning last wicket himself and he was 39 years old. Imran khan's cricket skills were something extraordinary.
FAMILY:
First Marriage: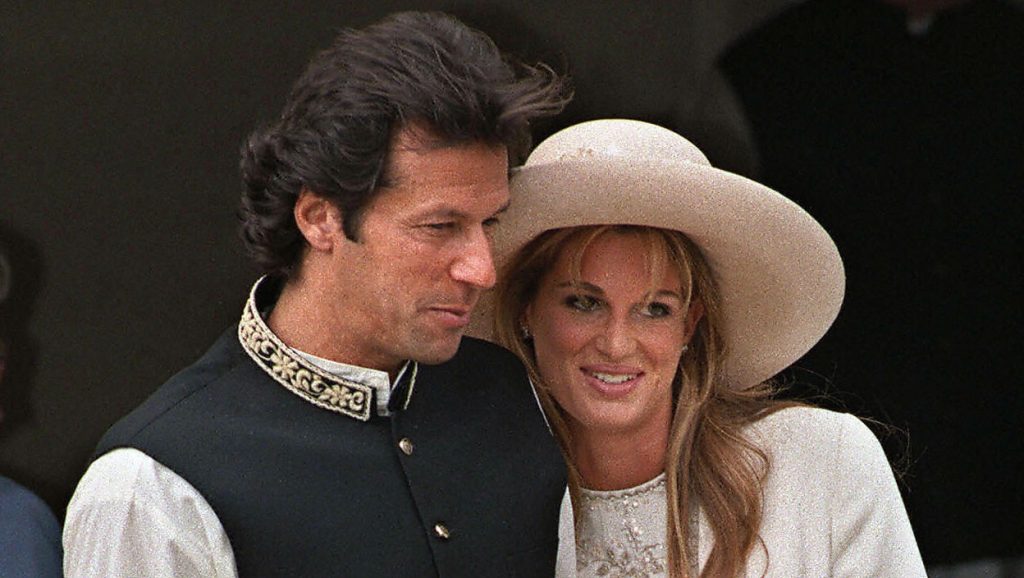 From 1995 to 2004, Imran Khan married Jemima Goldsmith, a British socialite turned writer and activist, and member of an influential family of England.
They have two sons together from the marriage, Sulaiman Isa Khan (born 1996) and Kasim Khan (born 1999). The marriage ended suddenly with a divorce in 2004.
Second Marriage: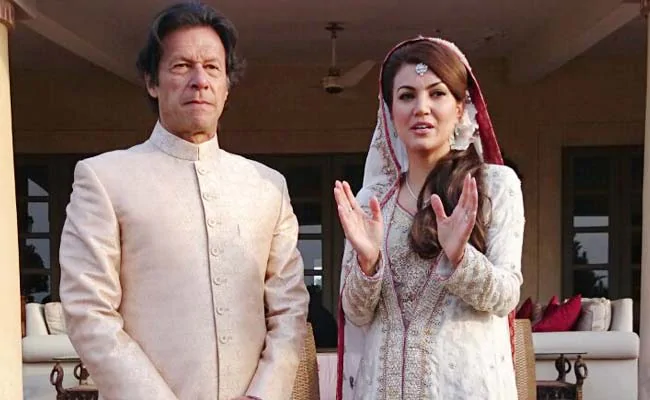 In early 2015, Khan announced his marriage to the British Pakistani journalist Reham Khan.
The marriage lasted nine months and ended on 30 October 2015.
Third Marriage: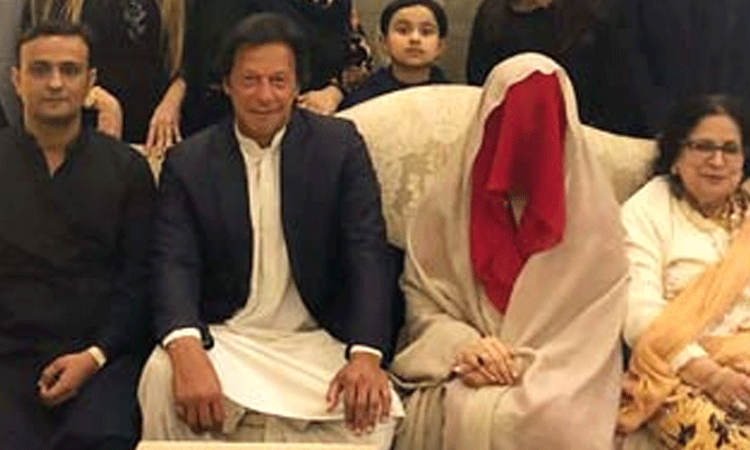 In 2018, he married Bushra Maneka, who was previously his spiritual mentor and still in a relationship with her till now.
Apart from his formal marriages, Imran Khan is known for his past relationships with many popular personalities, like, Zeenat Aman (a Bollywood Actress – mid 1970s), Benazir Bhutto (Politician), Karen Wishart (He met her at Oxford), Emma Sergeant (English Artist), Kate Fitzpatrick (Australian Actress), Stephanie Beacham (British Actress), Susannah Constantine (English TV Personality), Denice D. Lewis (American Model), Sita White (daughter of Sir Gordon Lindsay White).
ACHIEVEMENTS & HONOURS: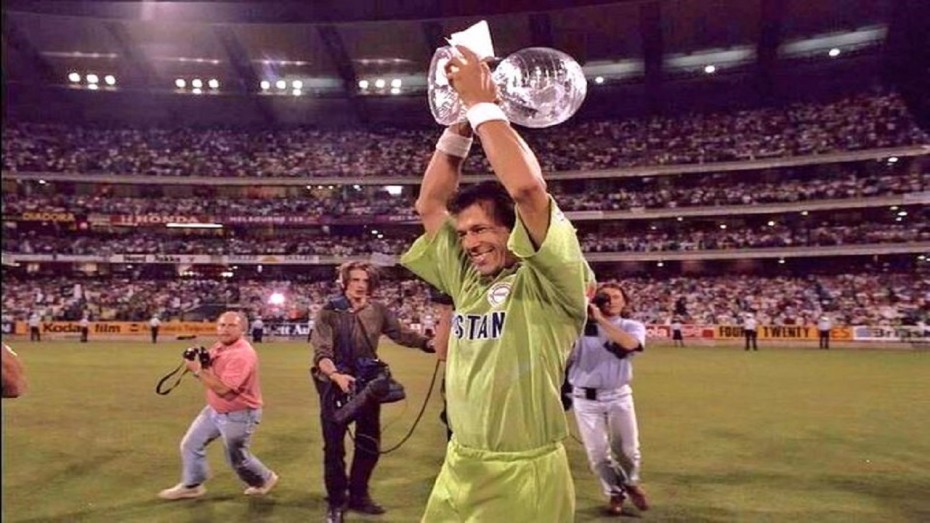 Imran Khan is featured in the University of Oxford's Hall of Fame and has been an honorary fellow of Oxford's Keble College.
In 1976 and 1980, Imran Khan was awarded The Cricket Society Weatherall Award for being the leading all-rounder in English first-class cricket.
In 1983, he was also named Wisden Cricketer of the Year
In 1983, he received the president's Pride of Performance Award
In 1985, Sussex Cricket Society Player of the Year
In 1992, Imran Khan was given Pakistan's civil award, the Hilal-i-Imtiaz
On 8 July 2004, Imran Khan was awarded the Lifetime Achievement Award at the 2004 Asian Jewel Awards in London, for "acting as a figurehead for many international charities and working hard in fund-raising activities."
On 7 December 2005, Imran Khan was appointed the fifth Chancellor of the University of Bradford, where he is also a patron of the Born in Bradford research project.
On 13 December 2007, Khan received the Humanitarian Award at the Asian Sports Awards in Kuala Lumpur for his efforts in setting up the first cancer hospital in Pakistan.
On 5 July 2008, he was one of several veteran Asian cricketers presented special silver jubilee awards at the inaugural Asian Cricket Council (ACC) award ceremony in Karachi.
In 2009, at the International Cricket Council's centennial year celebration, Khan was one of fifty-five cricketers inducted into the ICC Hall of Fame.
In 2011 he was given the Jinnah Award.
On 28 July 2012, Imran Khan was awarded an honorary fellowship by the Royal College of Physicians of Edinburgh in recognition of his services for cancer treatment in Pakistan.
In 2012 according to Pew Research Centre, seven out of ten Pakistani respondents offered a favourable opinion about Khan. The survey also revealed that Khan enjoys popularity among youth.
He was the Asia Society's Person of the Year 2012.
In December 2012, GlobalPost ranked him third in a list of the top nine world leaders.
In 2016, Dawn reported that Khan biography page on Wikipedia was the 8th most read amongst Pakistani personalities in 2016.
CONTROVERSIES:
In 1994, Imran Khan admitted to seam-lifting Test matches and scratching the ball with a bottle top once in a county match in 1981.
In 1996, Imran Khan got sued by two former England cricketers Botham and Alan Lamb as it was alleged that Khan called them "racist".
In August 2017, a Pakistani politician, Ayesha Gulalai alleged Khan of harassment and claimed that she had been receiving offensive messages from him since October 2013. Meanwhile, Khan denied the claim and said that it was just a conspiracy by the Pakistan Muslim League (his rival Political Party) to degrade his reputation.
POST-CRICKETING CARRER: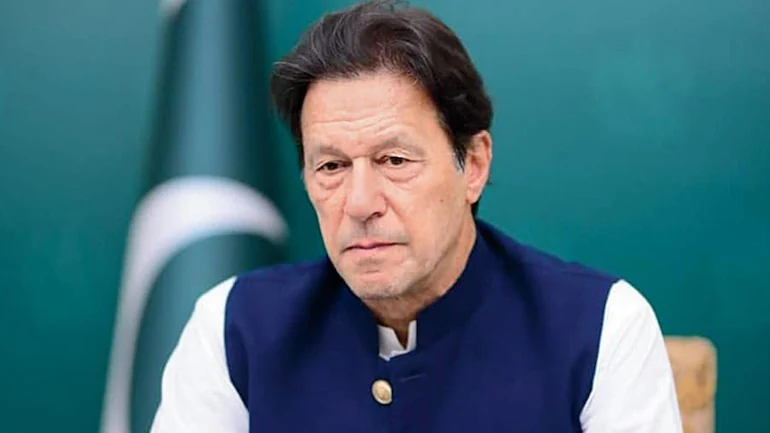 After his retirement from cricket, Khan became a philanthropist, and later an outspoken critic of government's mismanagement and corruption in Pakistan. He founded his own political party, Tehreek-e-Insaf in 1996. In national elections, the newly formed party won less than 1 percent of the vote and failed to win any seats in the National Assembly, but it improved its popularity in the 2002 elections, winning a single seat that Khan filled.
Khan stated that the vote rigging was to blame for his party's low vote totals. In October 2007, Khan was among a group of politicians who resigned from the National Assembly, protesting President Pervez Musharraf's candidature in the upcoming presidential election. In November Khan was briefly imprisoned during a retaliation activity against the critics of Musharraf, who had declared a state of emergency.
Tehreek-e-Insaf condemned the state of emergency, which ended in mid-December, and boycotted the 2008 national elections to protest Musharraf's rule. Presently, Imran Khan was the Prime Minister of Pakistan since assuming office on 13th of August 2018 but on 4th April 2022, the government decided to remove Imran khan from the post.
As head of the state, Khan confronted a mounting balance-of-installments emergency. However the economy was encountering development, imports and obligation responsibilities from before his term had soar as of late, particularly due to the China-Pakistan Monetary Hallway (CPEC) drive. Only weeks into his term as state head, the emergency deteriorated when the US kept $300 million in guaranteed military guide, saying Pakistan had not done what's necessary to stem psychological oppression.
In the interim, Khan kept on confronting resistance for his cozy relationship with the tactical foundation, his crackdown on assailants, and the delicate condition of the economy. In late 2020 the significant resistance groups framed an alliance, Individuals' Vote based Development (PDM), with the expressed objective of expanding the freedom of regular citizen government from the tactical foundation. Fights and mobilizes coordinated by the PDM blamed Khan for being a manikin of the military and approached him to step down.
on April 10 Khan turned into the primary state leader in Pakistan's set of experiences to be taken out by a no-certainty measure.
Get More Cricket-related Articles on Sportslibro.com